Almondbury and Farnley Tyas Parish Aid for Ukraine
On Tuesday 8th March, our school was a collection point for a humanitarian aid collection to support Ukrainian people displaced by the current situation. Many thanks for all your donations!
Class Courageous Advocacy
Reception - Walk to School Day
We are currently learning about the North and South Pole in class and we have learnt that they are melting. It has surprised us and we want to help to do something about it so we talked about ways we can help the environment and one of the ways we feel we can help is to encourage people not to use their cars as much and to promote walking to school or if this is not possible then encourage people to park a little further away and walk a little bit.
We talked about feeling that one person might not feel that they can make a difference but it each person gets one more person to do it and then they get one person and so on, soon there will be lots of people helping. We are going to be encouraging people to walk to school on Thursday 27th January. Please take photographs of you walking to school on this day and email them to Mrs Jagger so that we can put photographs on our website.
catherine.jagger@kirkleeseducation.uk
Together
Everyone
Achieves
More
We have our first walker! (We did talk about how important it is to walk with a grown up to make sure we stay safe.)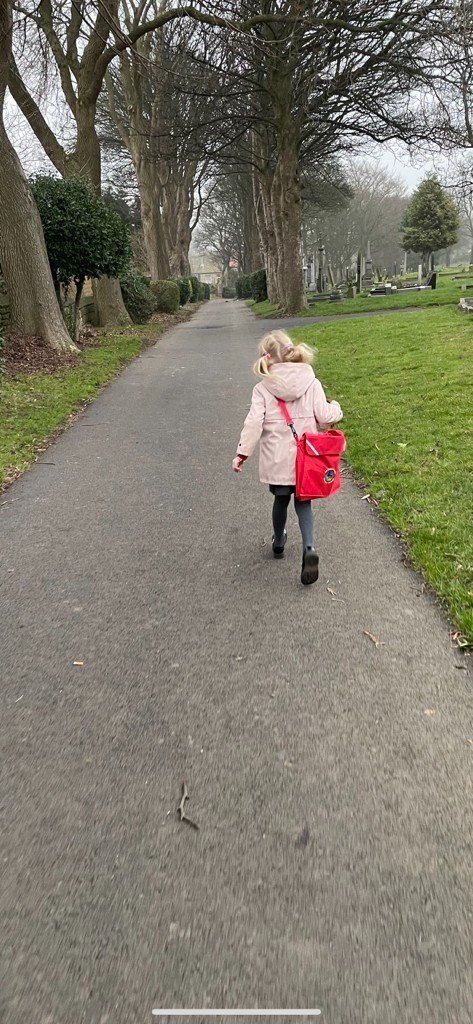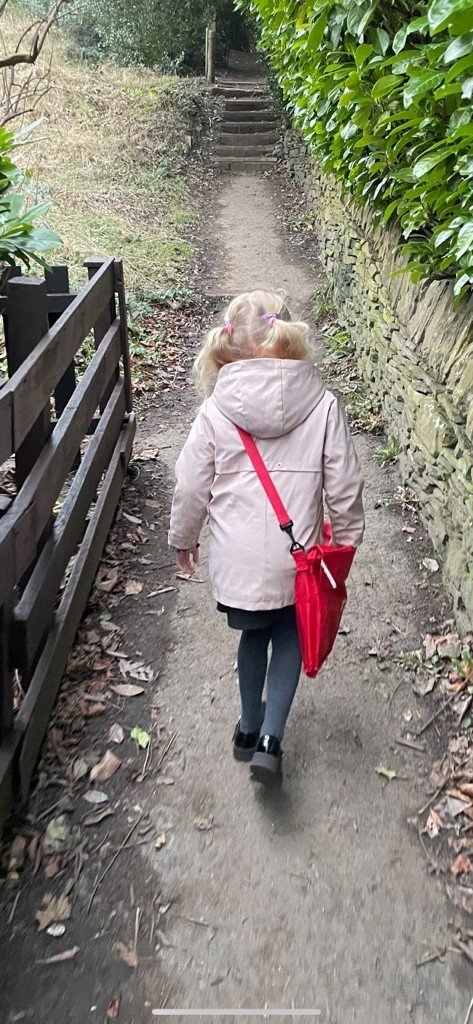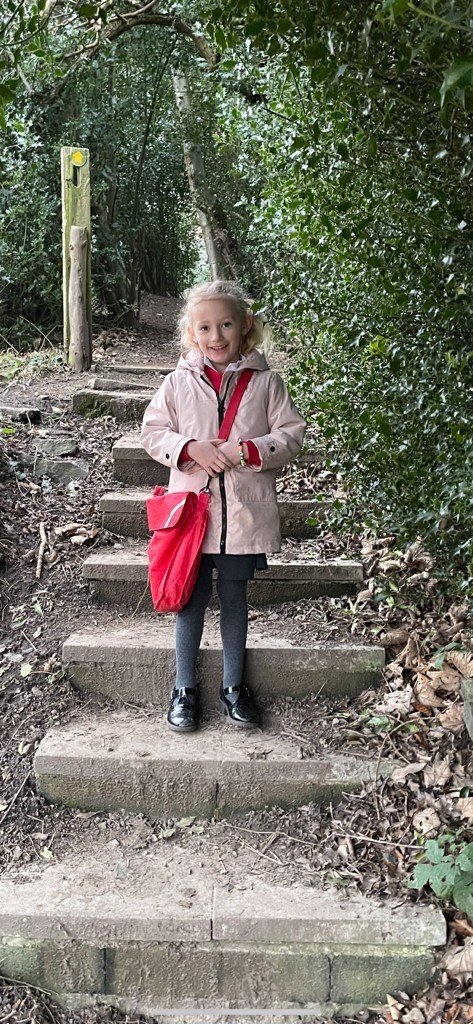 Keep an eye out for our posters which will try and encourage everyone to walk to school on Thursday (and more often if possible!)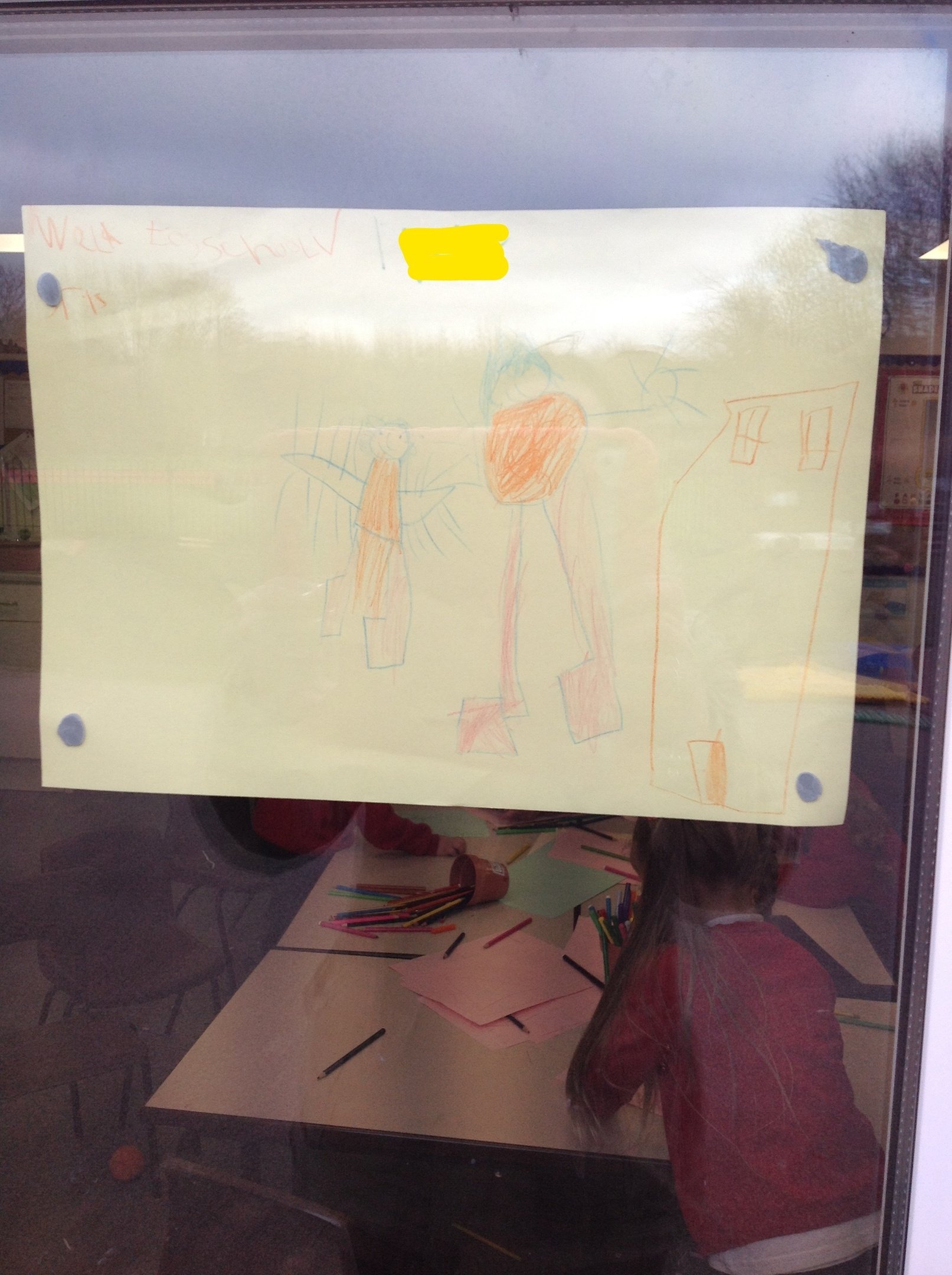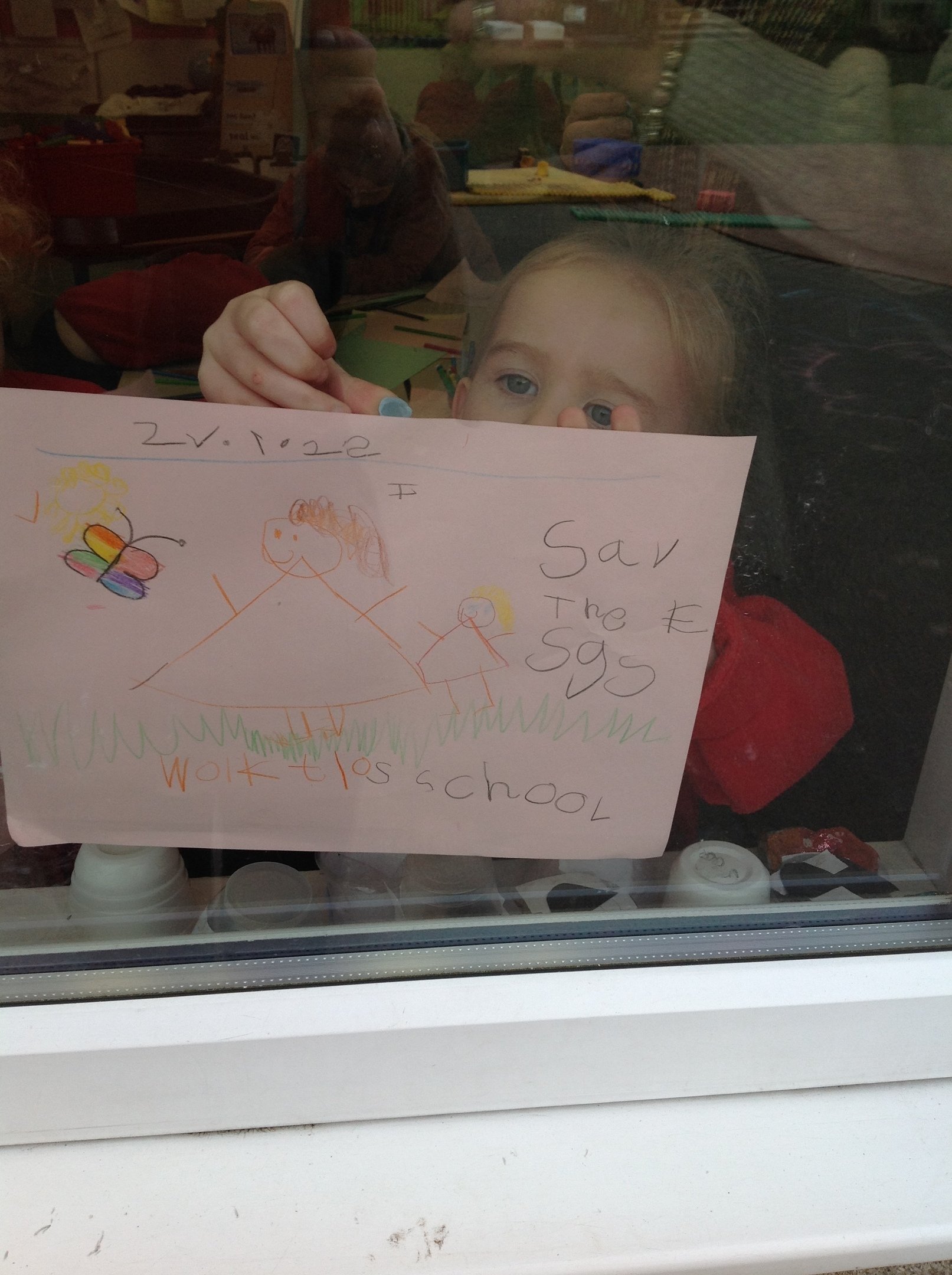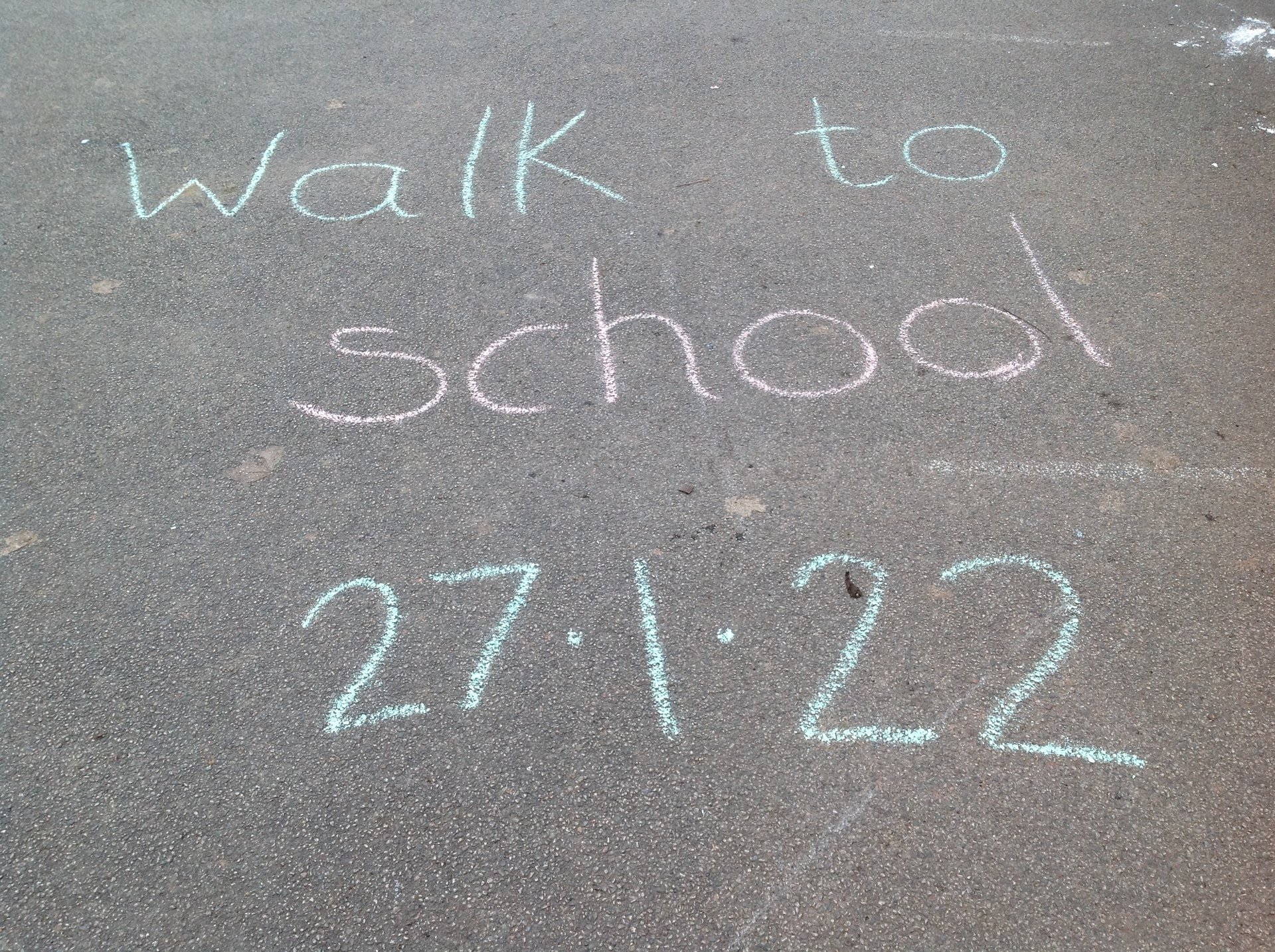 Update!
Over half of us walked to school today and everyone who walked said they loved it! Thank you to our grown ups for letting us do our bit to help reduce our carbon footprint.
Here are some photos of some of us walking to school.
Year 1 - School litter pick
In Year 1 we wanted to make a difference to our school grounds so decided to go on a litter pick. We found lots of rubbish left over from our roof repairs but generally the school grounds were pretty clean. We really enjoyed cleaning up our school grounds.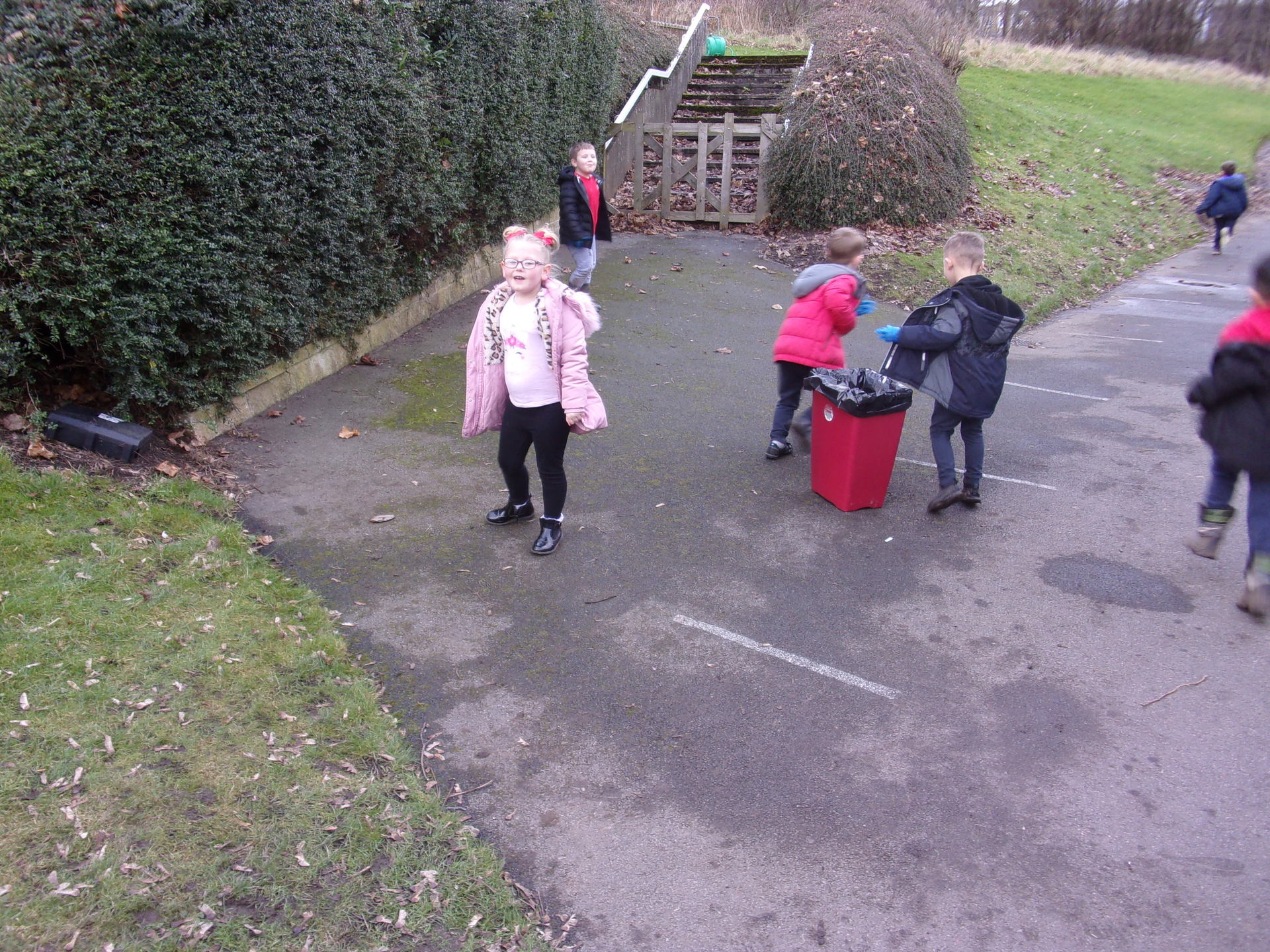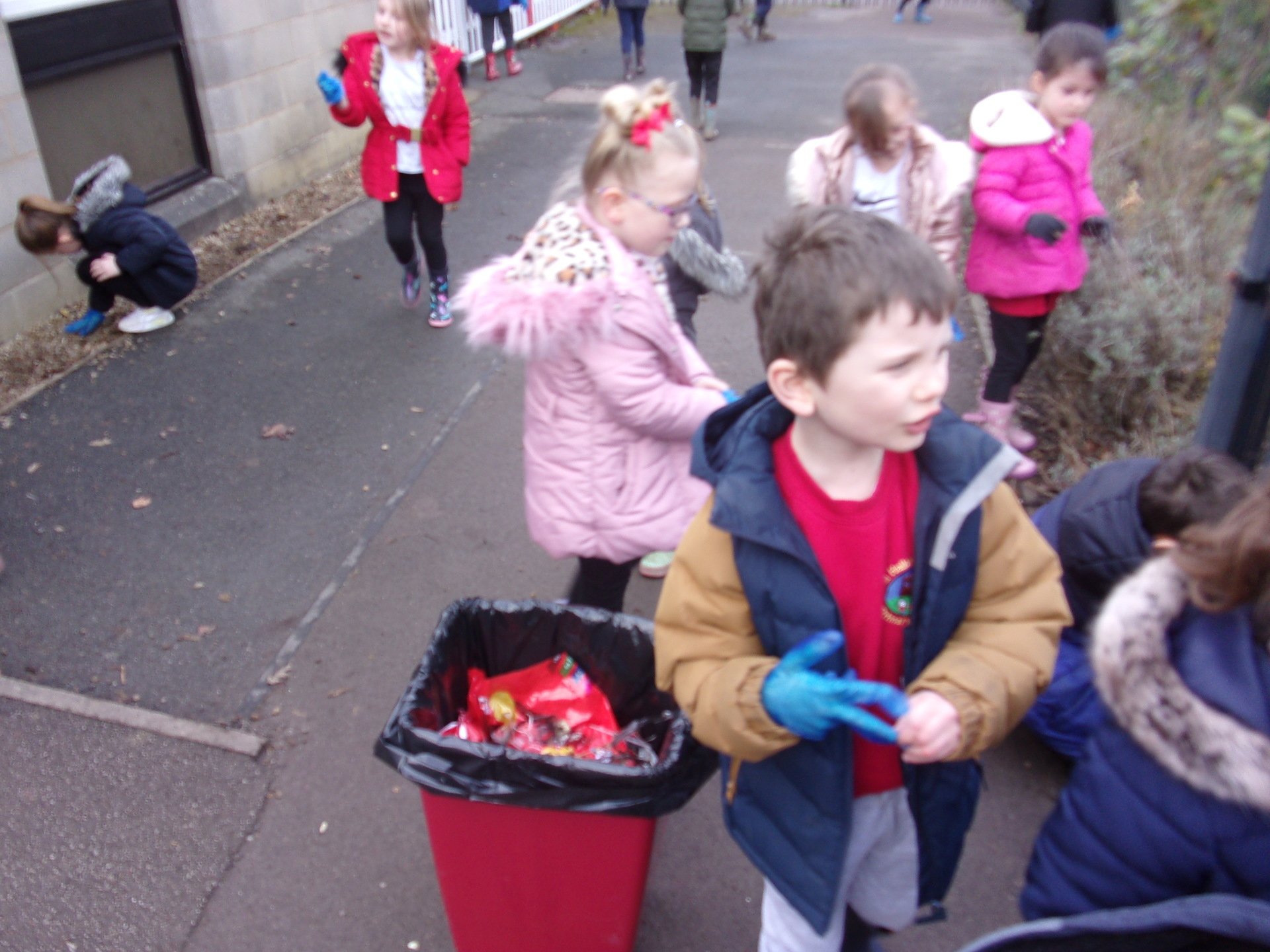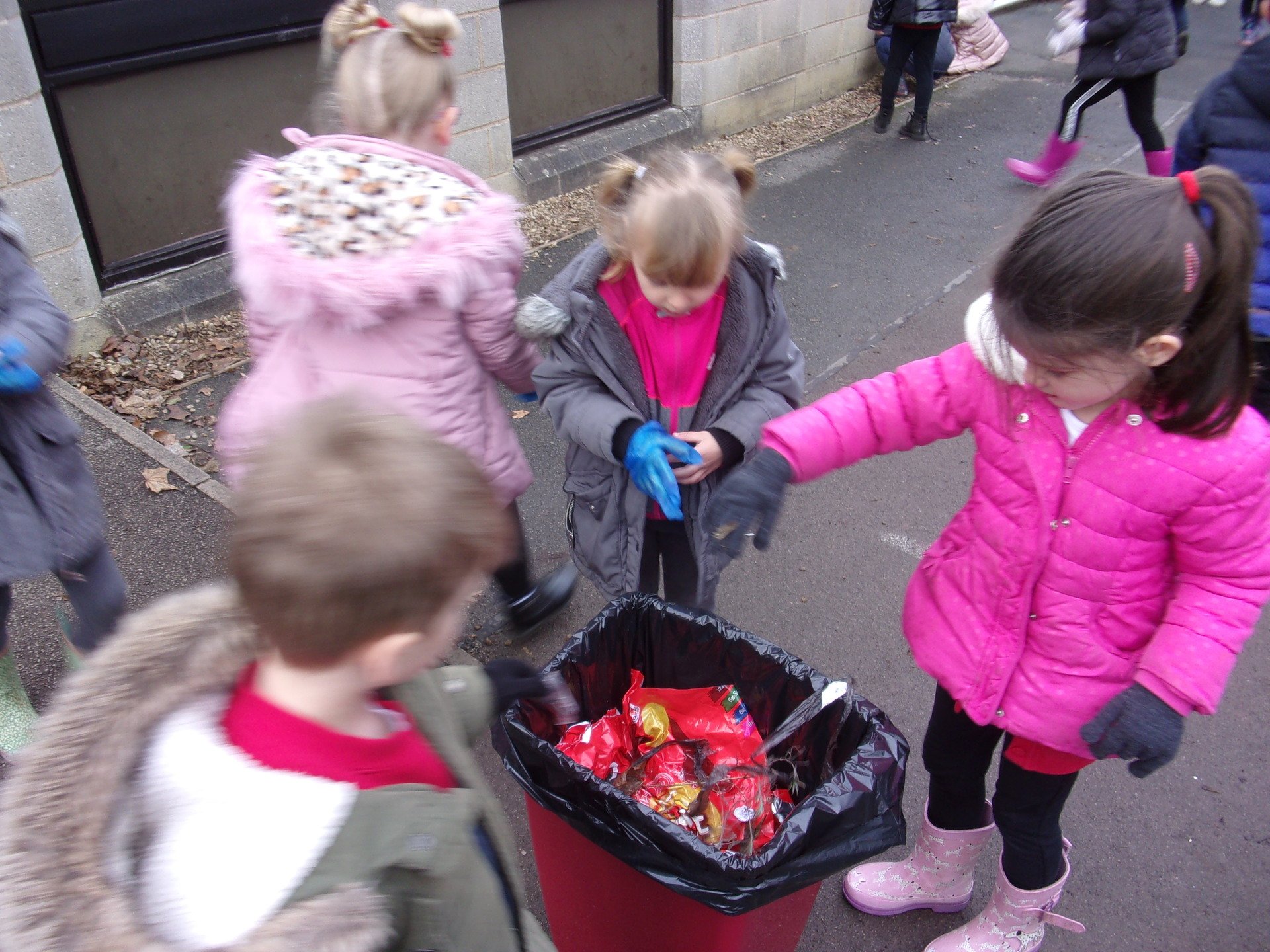 Year 2 - Safe Parking
In Year 2 we have been discussing the issues of parking around the school grounds before and after school. The children decided they wanted to make posters to help remind people how to park safely, we displayed these around the school gates and sent them home to parents.
Year 3 - Foodbanks
We visited the local food share and learnt about all the different ways families are supported. We were so proud to see all the people who make the food share possible. We even took some donations with us!
Year 4 - Global Warming
Year 4 created leaflets and posters which were sent home with the children. They will deliver them to family members and neighbours to inform them of the issue of climate change and how small changes in homes can make a positive difference.
Year 5 - Combating dog fouling in our school area
We had a discussion about whether there was anything around the school that made us unhappy and we would like to change. Several children commented on the walk down to church at Christmas and all the dog mess that was on the path. We decided we would have a dog poo spotting walk around the local area. We thought we would take the camera and take pictures to highlight the problem. We could then incorporate the pictures with posters informing dog walkers of their responsibility to clean up after their dogs.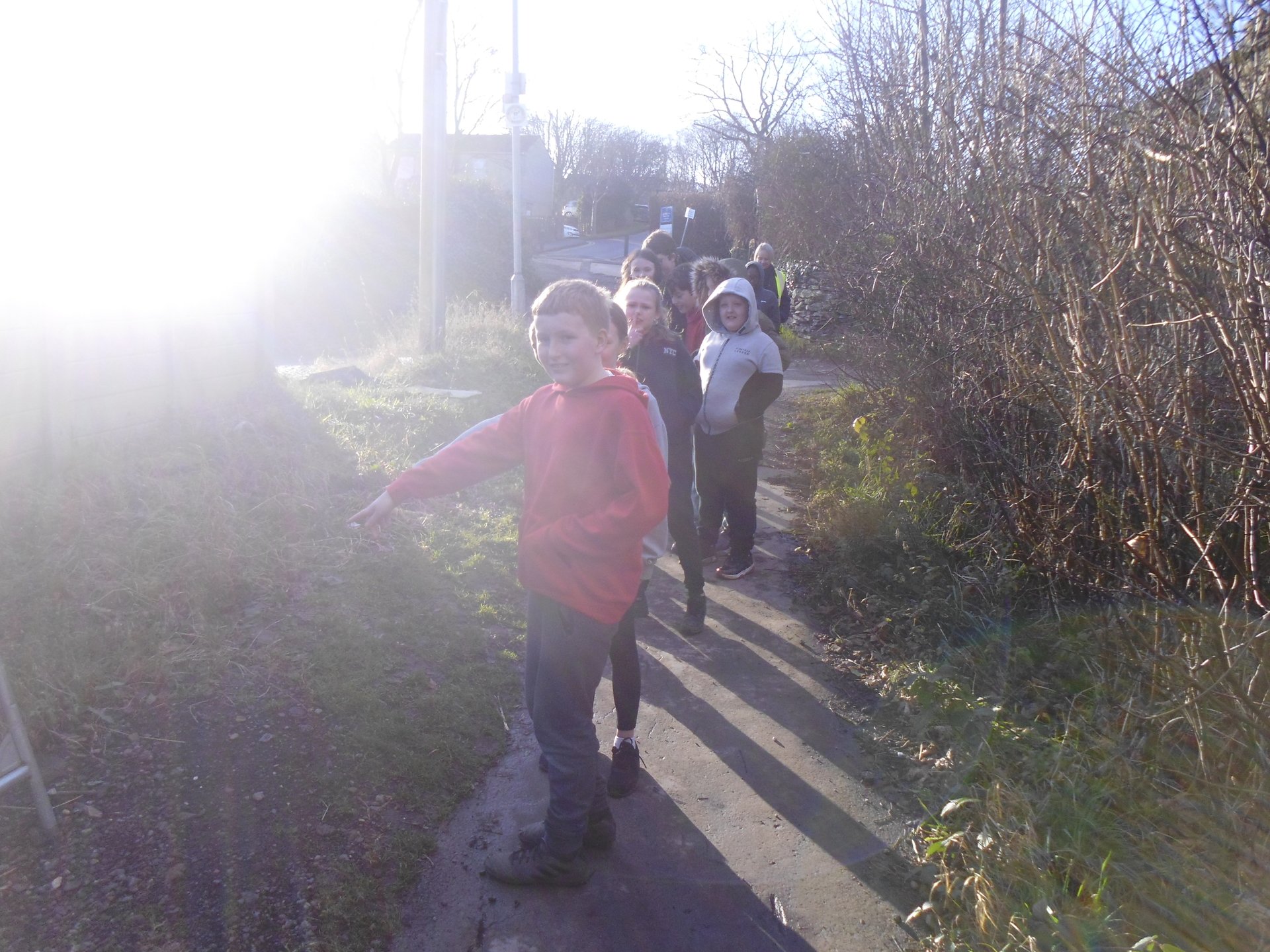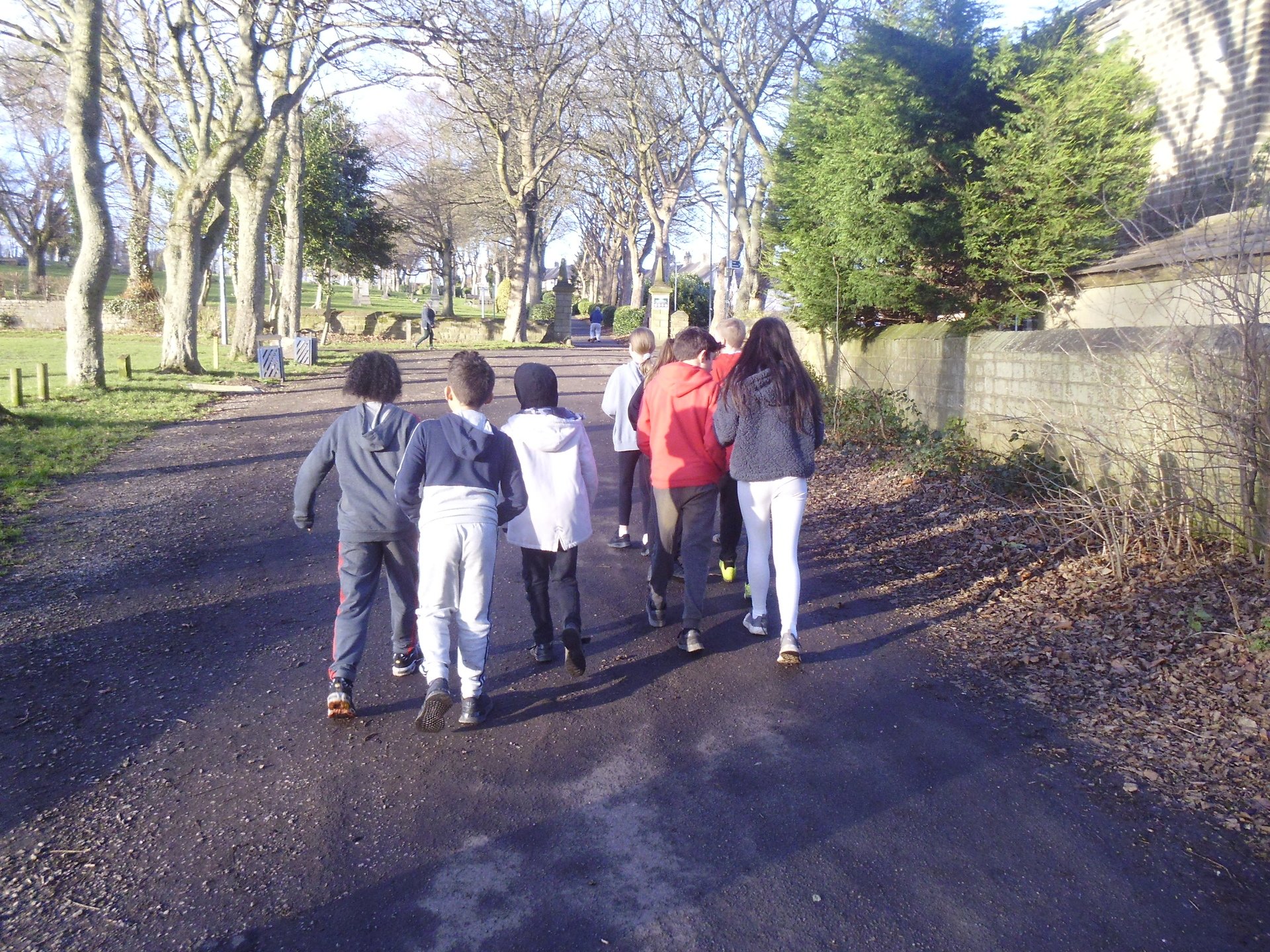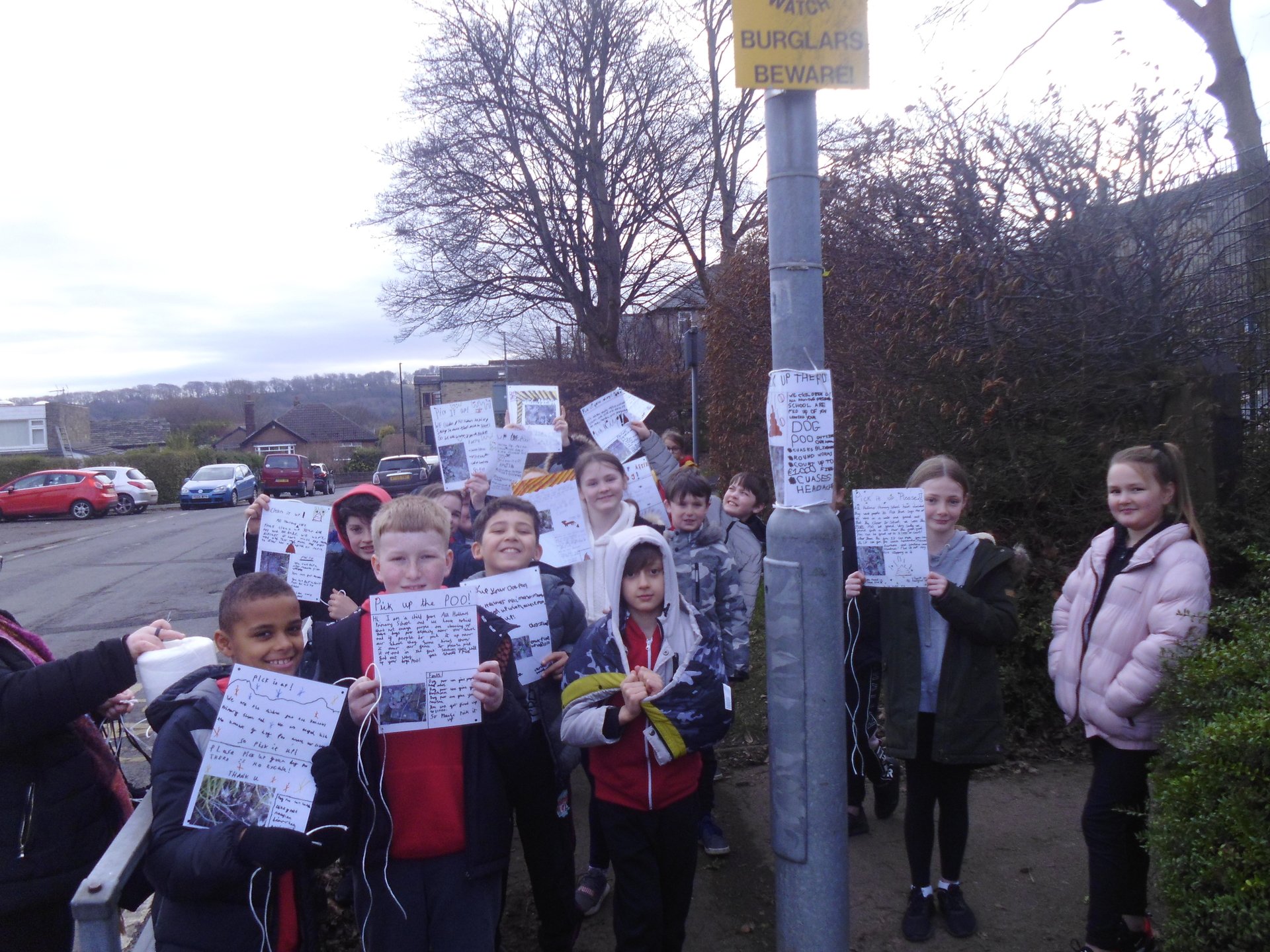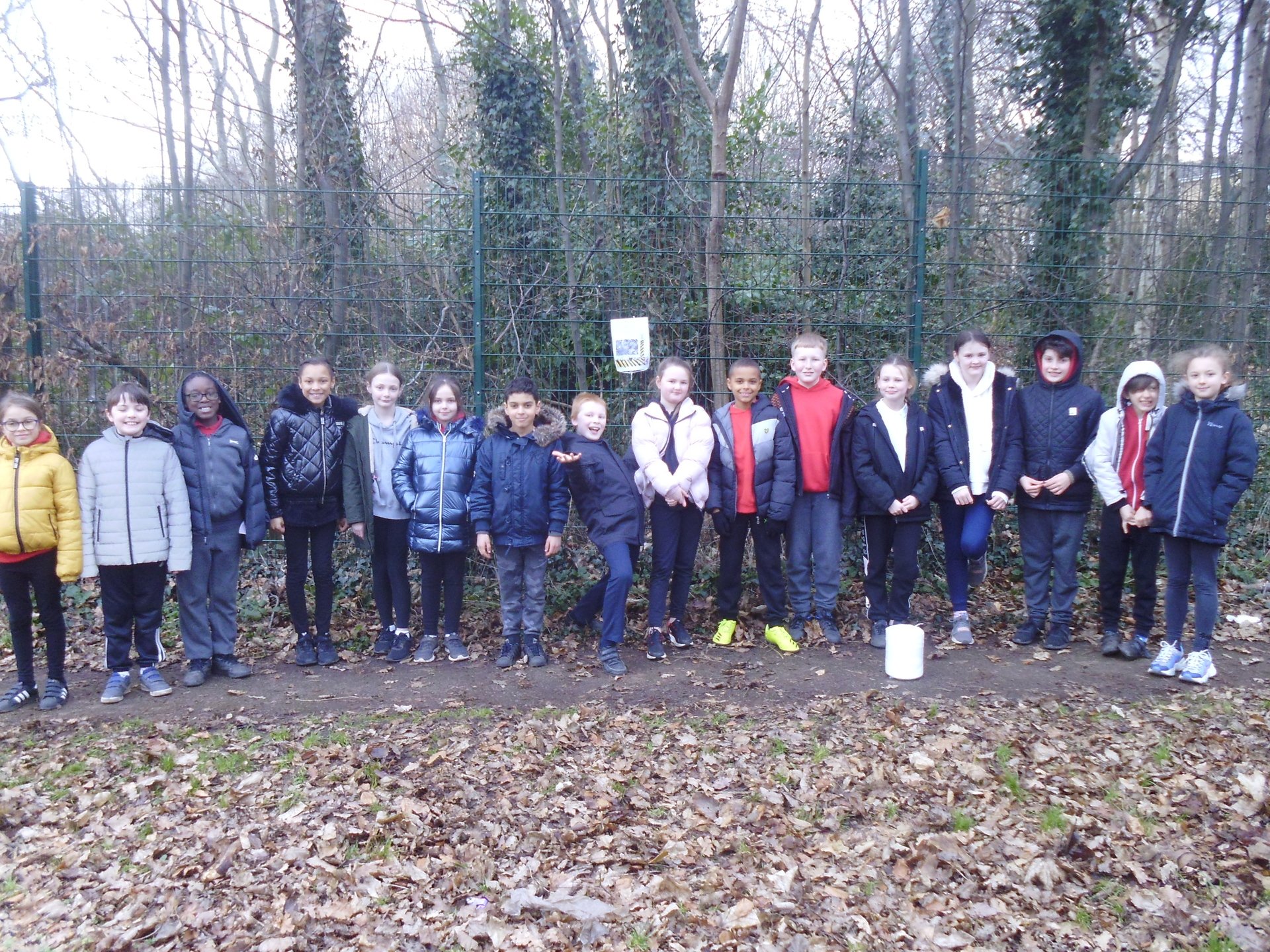 We noticed the more public the path the less dog fouling there was, however, where people felt they were more hidden they didn't bother picking it up. We all agreed that this was disgusting and that the joy of having a dog comes with responsibilities!
Year 6 - Tonga Tsunami/Emergency Aid
Year 6 were concerned about the recent tsunami in Tonga and decided to do something that could help them. They decided to try and raise money that we could send to a charity that would offer them aid. Our school council representatives helped to write a letter to send to the Year 6 Parents informing them of their decision to help.
Well done Year 6 - You managed to raise just over £75 for the British Red Cross Charity!