Year 1
Spring 2nd half term
We have been learning all about space this half term. Our favourite part of the topic was building rockets. We had to plan out what equipment we would need, explain how we were going to get everything ready and then write up the results.
Rocket number 1 - Milk bottle rocket
The children had to cut out a cone and a cylinder and attach them together. They then placed them on a bottle and when they whacked the sides of the bottle their rocket flew in to the air.
Rocket number 2 - Bicarbonate of soda and vinegar
We had to make a parcel of bicarbonate of soda and then put it in a bottle containing vinegar. It was very windy when we did this experiment and the first time it fell over and exploded vinegar all over Mr Moss. He did not smell very nice for the rest of the day!
Bicarbonate of soda and vinegar rocket.MOV
Rocket number 3 - Coke and Mentos rocket
For this rocket we had to tape several Mentos together and drop them in to a coke bottle. You then had to quickly fasten the lid and throw it in to the air before the rocket would blast off. As you can see from the video we fastened the lid too tight and it wouldn't blast off.
Rocket number 4 - Air and water rocket
For this rocket we put some water in to a bottle and then attached a pump. When air was pumped in to the bottle it zoomed in to the air.
Air bottle rocket - take 1.MOV
But we thought this wasn't high enough so we decided to add more water thinking it would go higher. It didn't!
Air bottle rocket - take 2.MOV
So we decided to try again but then we had some wind issues on take off!
Air bottle rocket - take 3.MOV
This was to be our final attempt and it didn't fail to impress. It went so high that it went out of school and landed on the road. And yes a car did run over it!
Air bottle rocket - take 4.MOV
Spring 1st half term
Watch out there is a Gruffalo about!!!!
Our topic this half term is the Gruffalo and we started off by dressing up as characters from the story.
Next we went into the hall to act out the story.
After all that acting we were feeling hungry so we went to make some Gruffalo biscuits. Can you guess what part of the Gruffalo we made?
In the afternoon we went on a Gruffalo activity hunt. We had to find the different Gruffalo cards hidden around the school grounds and then answer the questions that were on them. It was really fun and the children came up with some great answers.
We had a great day and can't wait to get stuck into our Gruffalo topic.
Autumn 2nd half term
We have had a really fun term learning all about teddy bears. We started off with a teddy bear picnic where everyone got to bring in their favourite teddy and after playing games and singing songs we got to the best bit of eating food! We have done lots of work on adjectives throughout the term and have used them to describe a variety of things related to teddies. We have done lots of work on the story of Old Bear by Jane Hussey building up to writing out their own version of the story. You won't believe it when you see our work as some of us have written two whole pages!
In science we have been looking at different materials and where they all come from. We have also discussed why things are made from one material and not another and that this has changed over time. In history we have been looking how toys have changed over time and have compared toys that they have compared to ones that their parents and grandparents had. They preferred theirs!!
Then we moved onto Christmas and have had fun making a variety of different decorations as well as acting out our Christmas play.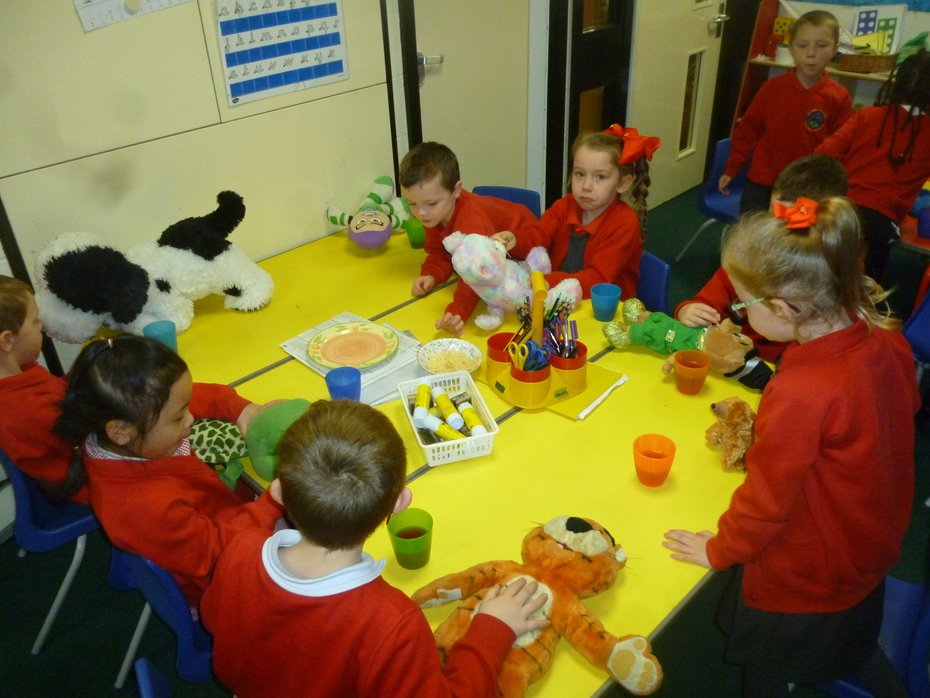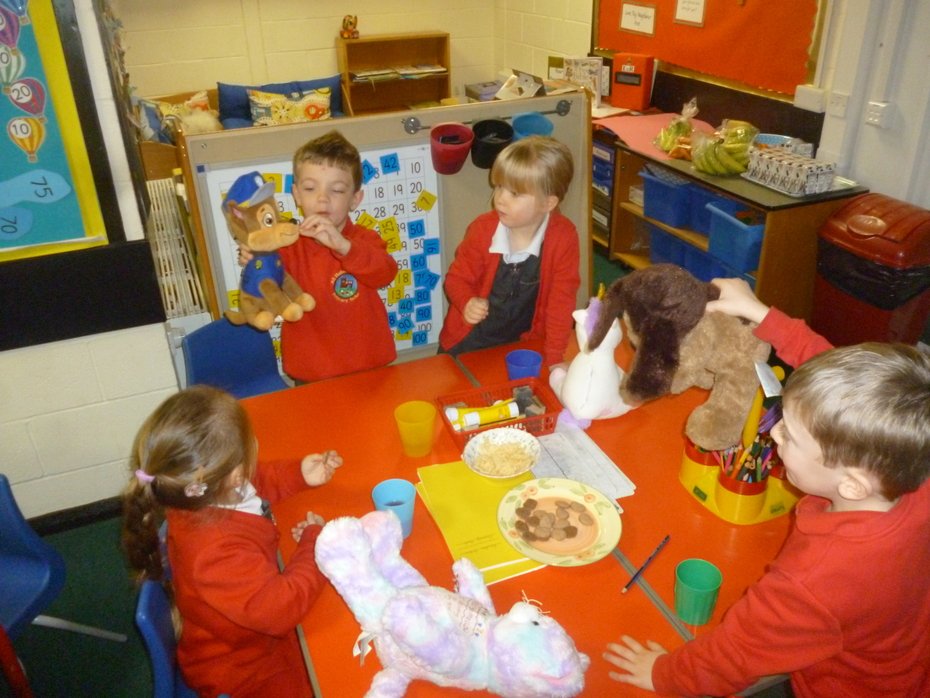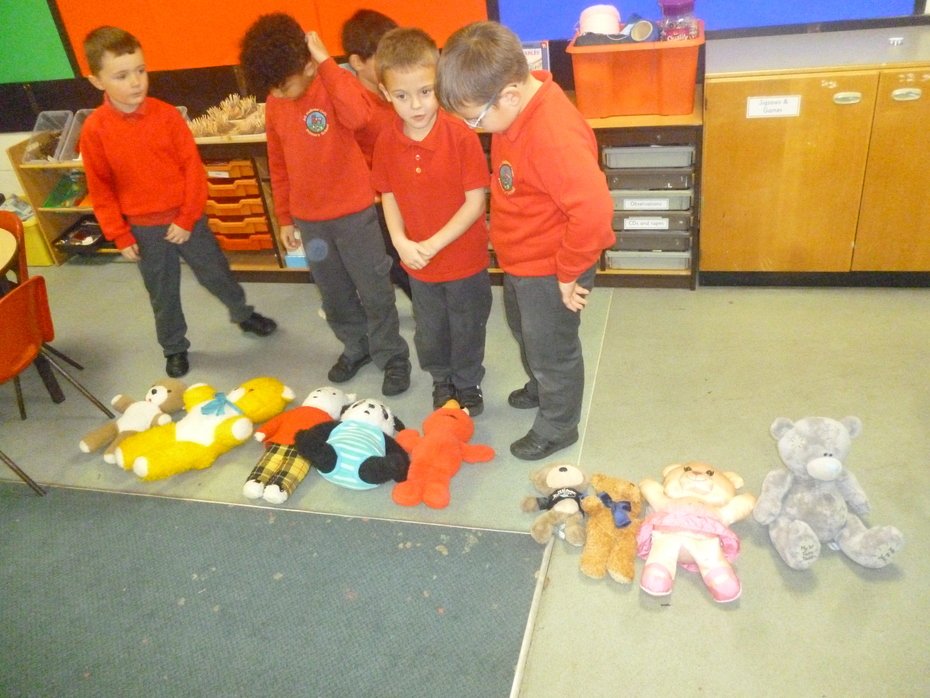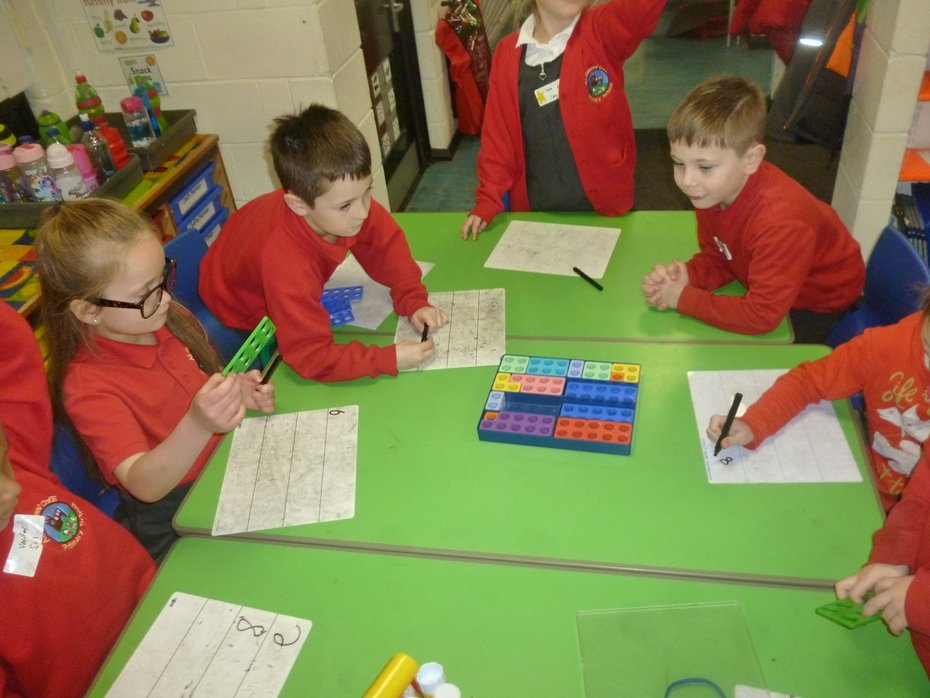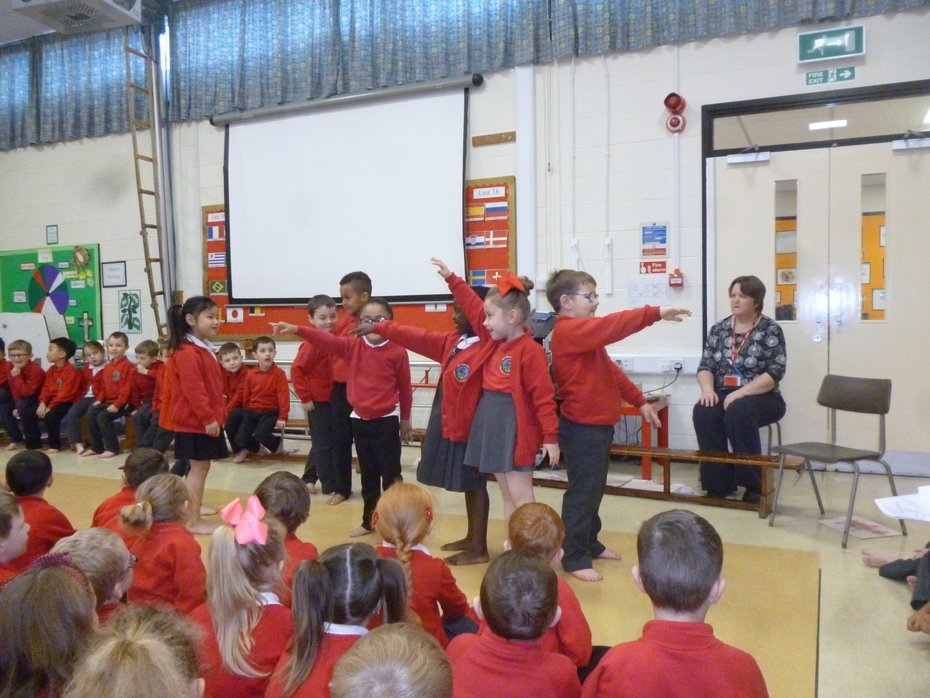 Year 1 Letters home
First day back in January 2019