Year 1
Teacher: Mr Moss
Teaching Assistants: Mrs Hampshire and Miss Armitage
Autumn 1st half term newsletter
Autumn 1st half term homework
Spring 1st half term newsletter
Spring 1st half term homework
Spring 2nd half term newsletter
Spring 2nd half term homework
End of year expectations
Following on from our Zoom sessions the end of year expectations for an average year 1 child can be found here
Dance moves !!
As part of our PE sessions this half term have been learning an under the sea dance. All the children enjoyed coming up with moves to use in our dance and have worked hard to perfect the dance. We hope you will enjoy watching the dance as much as we enjoyed doing it.
A special visitor
As we are looking at the story "The Queens Hat" this half term we thought we should invite the Queen to a tea party to tell us all about her life. Amazingly she agreed and we had a special party altogether. She arrived in her best outfit and told us all about Buckingham Palace and the jobs she does everyday. We then sat down to eat a special picnic consisting of cucumber sandwiches and biscuits before the Queen had to go back home. It was a very special day and Mr Moss was very sad that he missed it!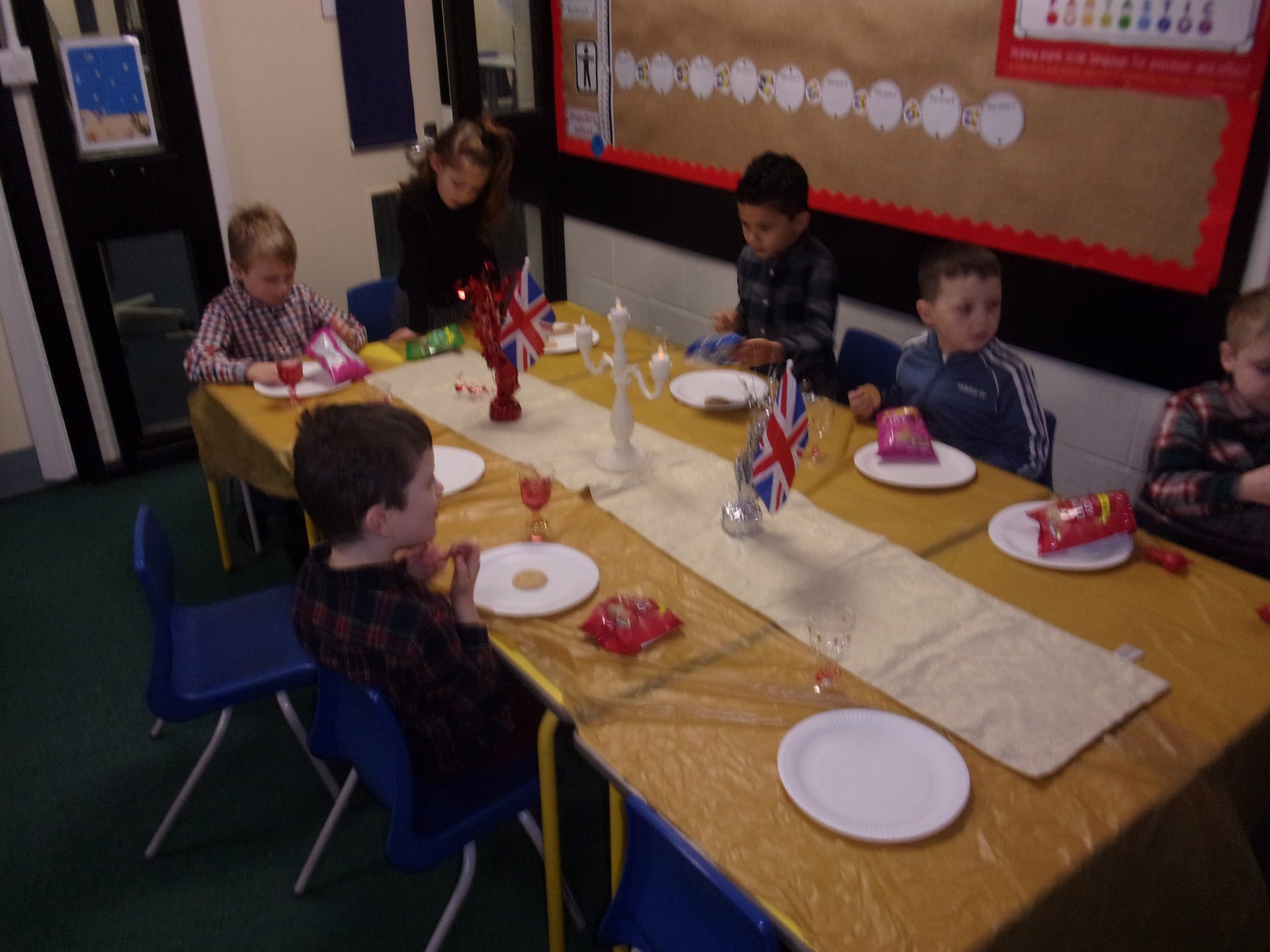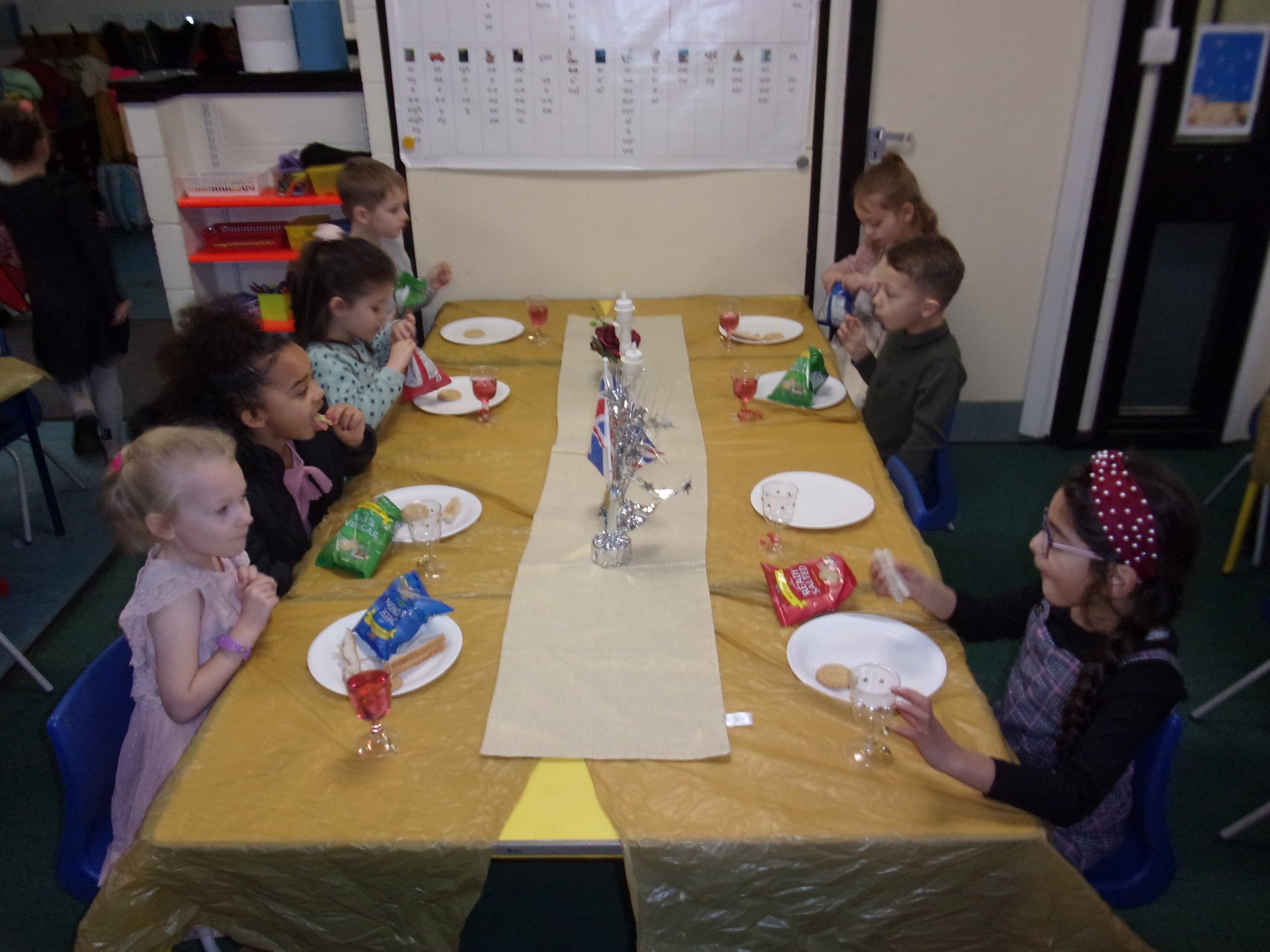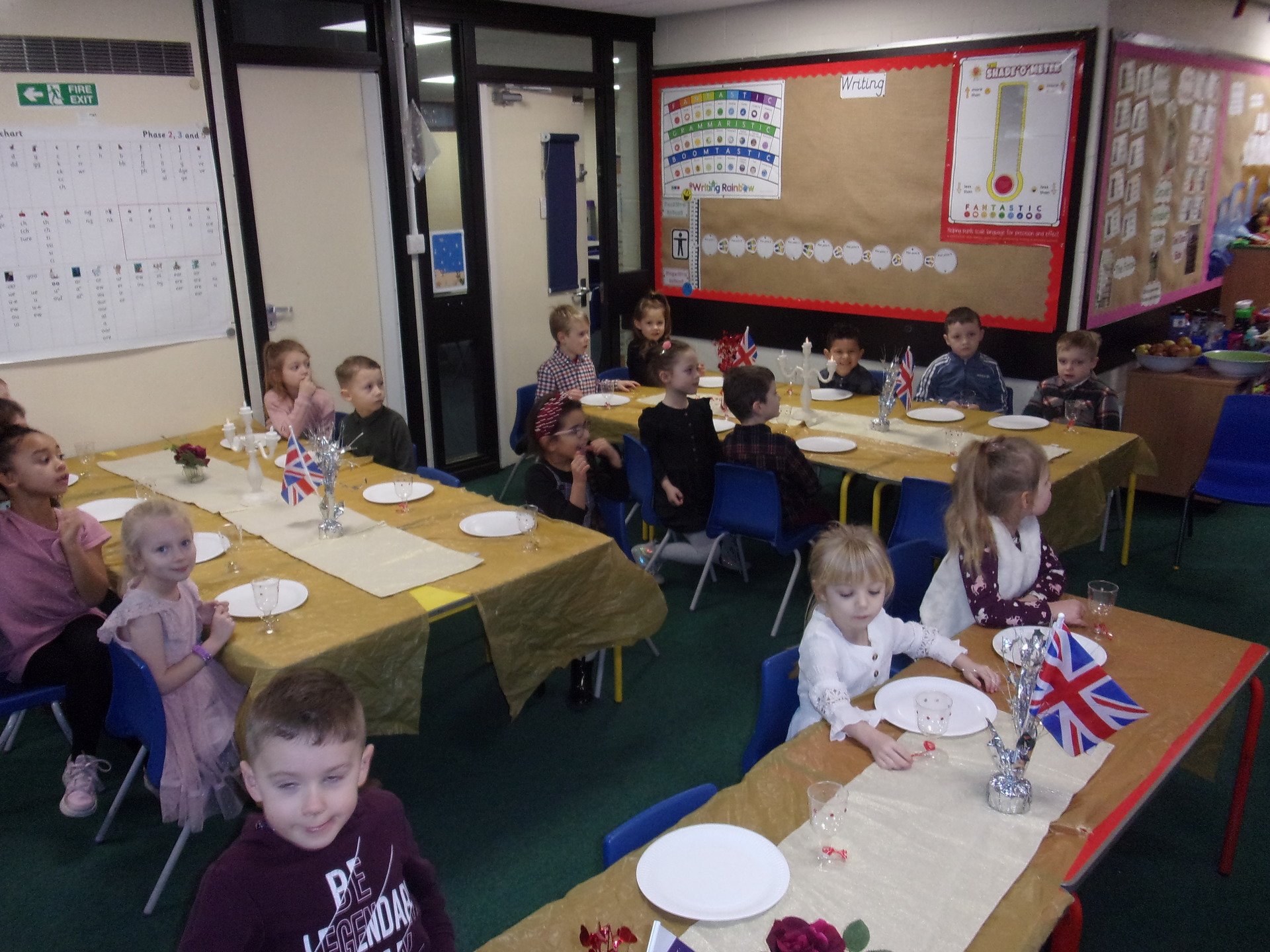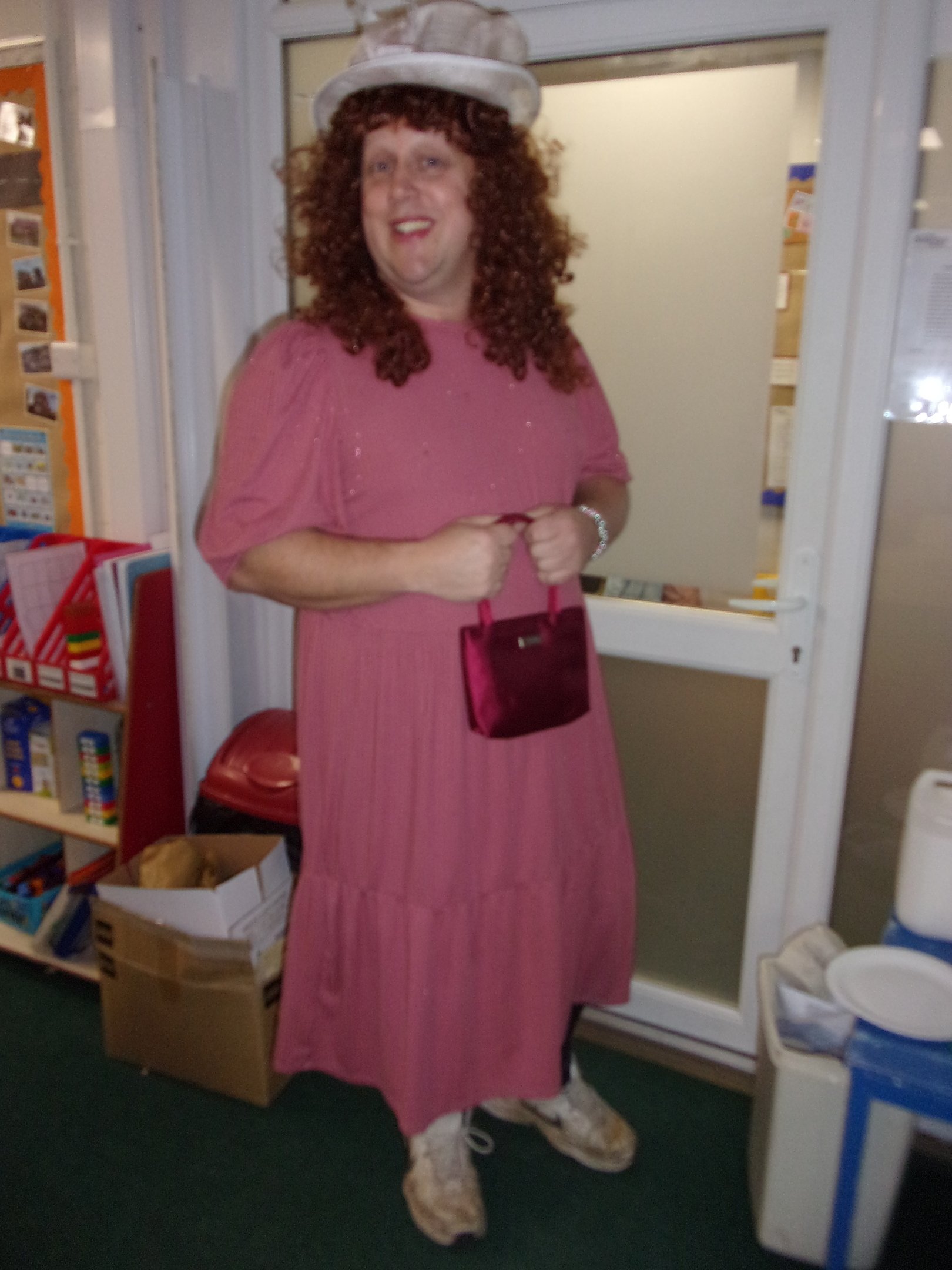 Nick Sharratt Event
On December 3rd we attended an online event with Nick Sharratt. In case you don't know he is a famous author and illustrator. He taught us how to draw a variety of different characters from his books as well as reading us his brand new book "Oh no! Shark in the snow." We all really enjoyed it and tried really hard to draw as well as he does.