Reception
Teacher: Mrs Jagger
Teaching Assistants: Miss Bushby and Miss Bellwood
Mrs Chambers (HLTA)
Autumn 1 newsletter click here
Zoom Powerpoint click here
Phonics powerpoint click here
Autumn 2 newsletter click here
You can contact me at catherine.jagger@kirkleeseducation.uk
PE is every Thursday and the children can come to school in their PE kits. They will stay in them all day so please make sure any jumpers or hoodies are named.
Thanks
Here are a couple of lovely powerpoints you can share with your child. It is some information about the Arctic and the people who live there (Inuits)
Photos powerpoint click here
Inofrmation powerpoint click here
Here is the maths sheet I couldn't attach to your email. Hopefully you can access it.
Please click here
We would like to wish you all a very Merry Christmas and a Happy New year. We will see you in January.
Stay safe
Mrs Jagger, Miss Bushby and Miss Bellwood
We learnt about how Christmas is celebrated in different countries around the world. We learnt that in China paper chains are a popular decoration and some of the children asked to make them in provision. We think they did a wonderful job. Have a look at the concentration on their faces.
Here are our superstars for this week. Well done!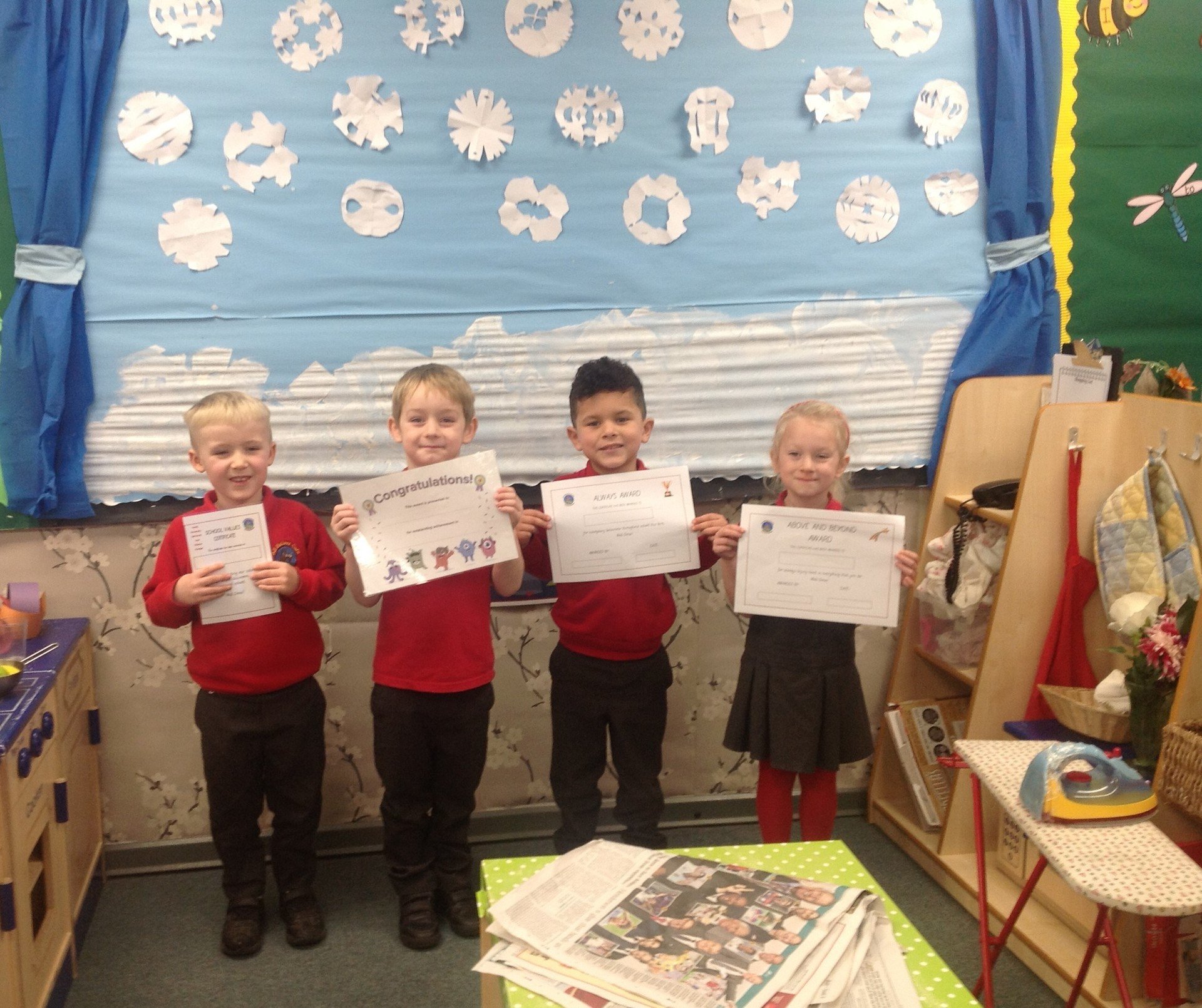 Today we had our party! It was such a fun afternoon. We played Corners, Musical statues among other games. We also had a disco! It was so lovely to see the children having such a fun time, some of them said, "It was the most fun day ever!" Unfortunately we didn't get photos of all the games as we were having too much fun but here are a few to show you.
Week beginning 14.12.20
The children brought home their Christingle packs today. We talked about the different parts of the Christingle and what they represent and we talked about how to hold them safely at arms' length. Here we have a photo of our first completed Christingle. Don't forget to email me your photos and I will put them on here to share with everyone.
Well done, it is beautiful.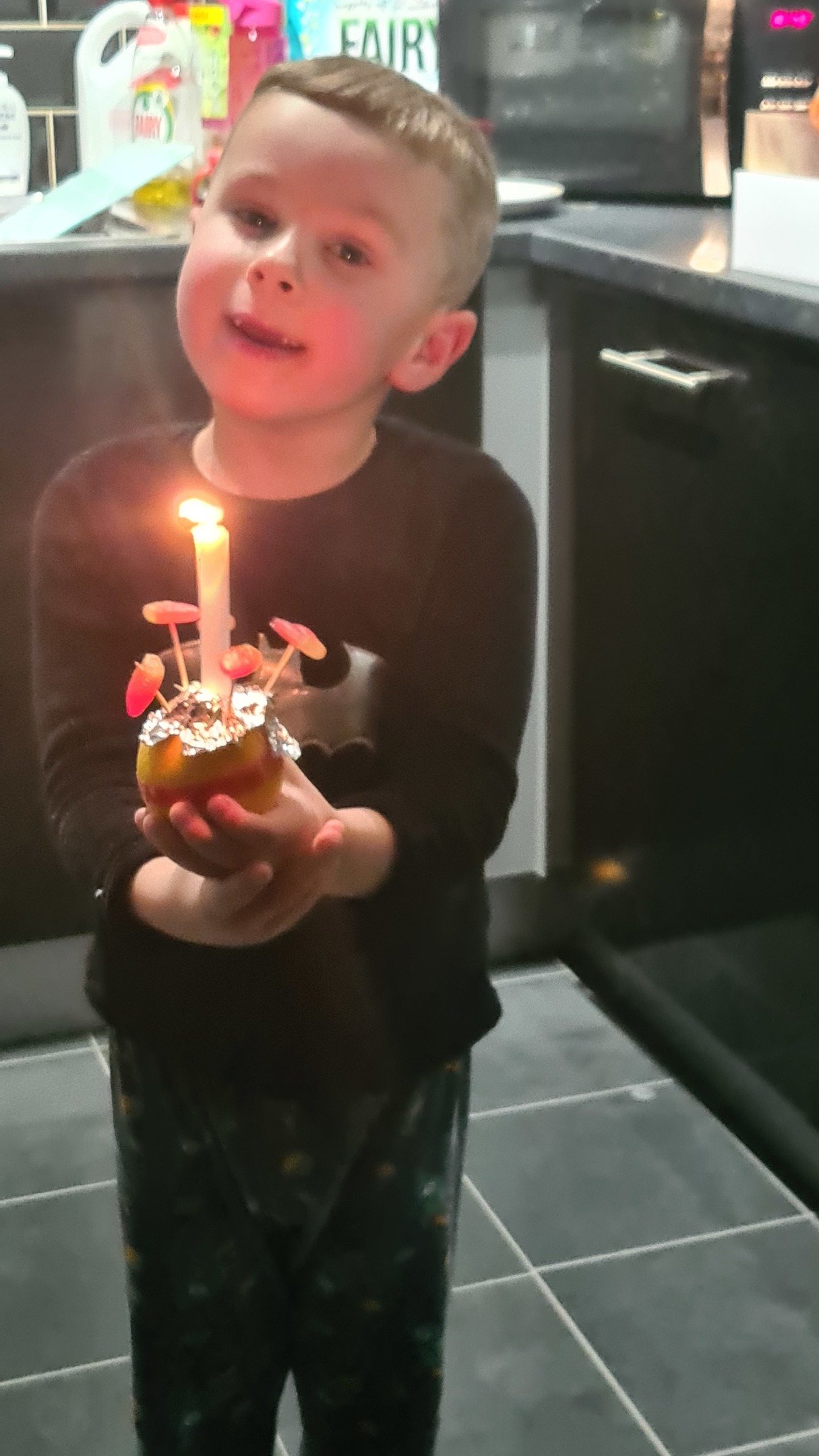 Here are some more beautiful Christingles. I am so proud you have remembered to hold them away from your bodies.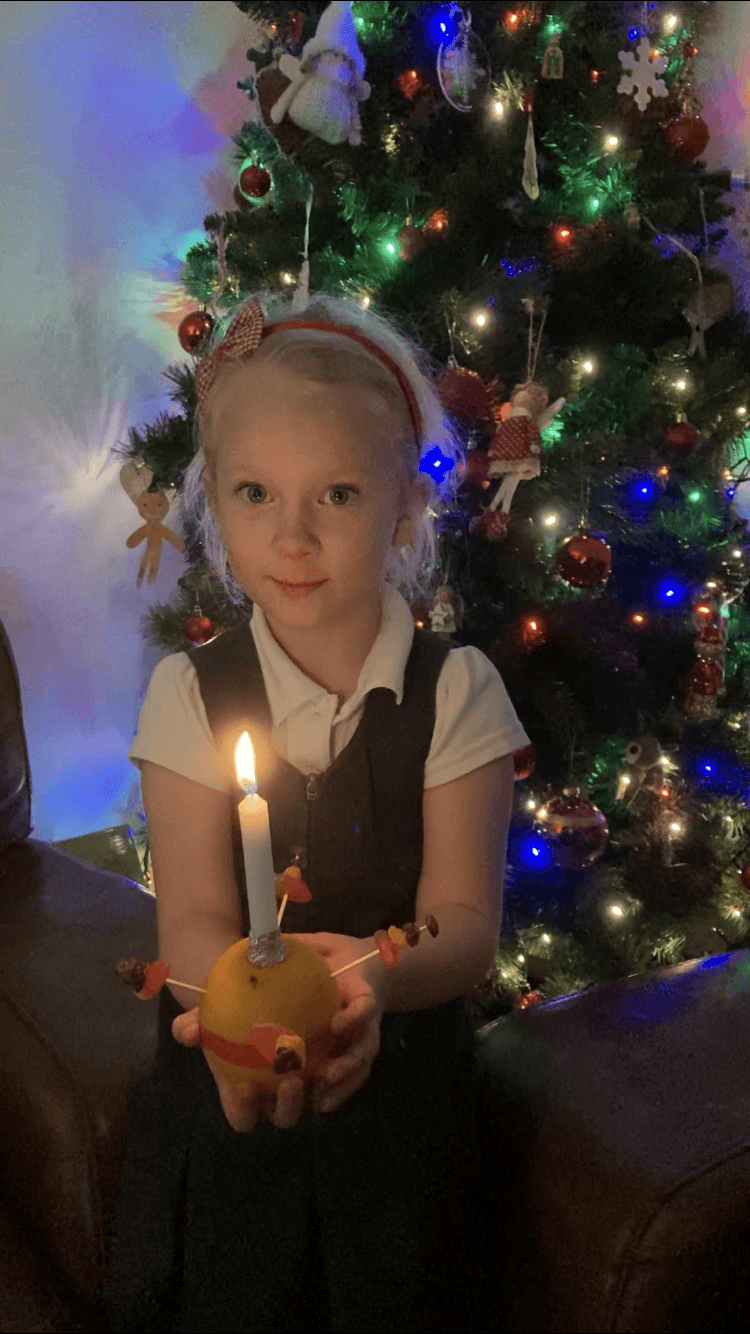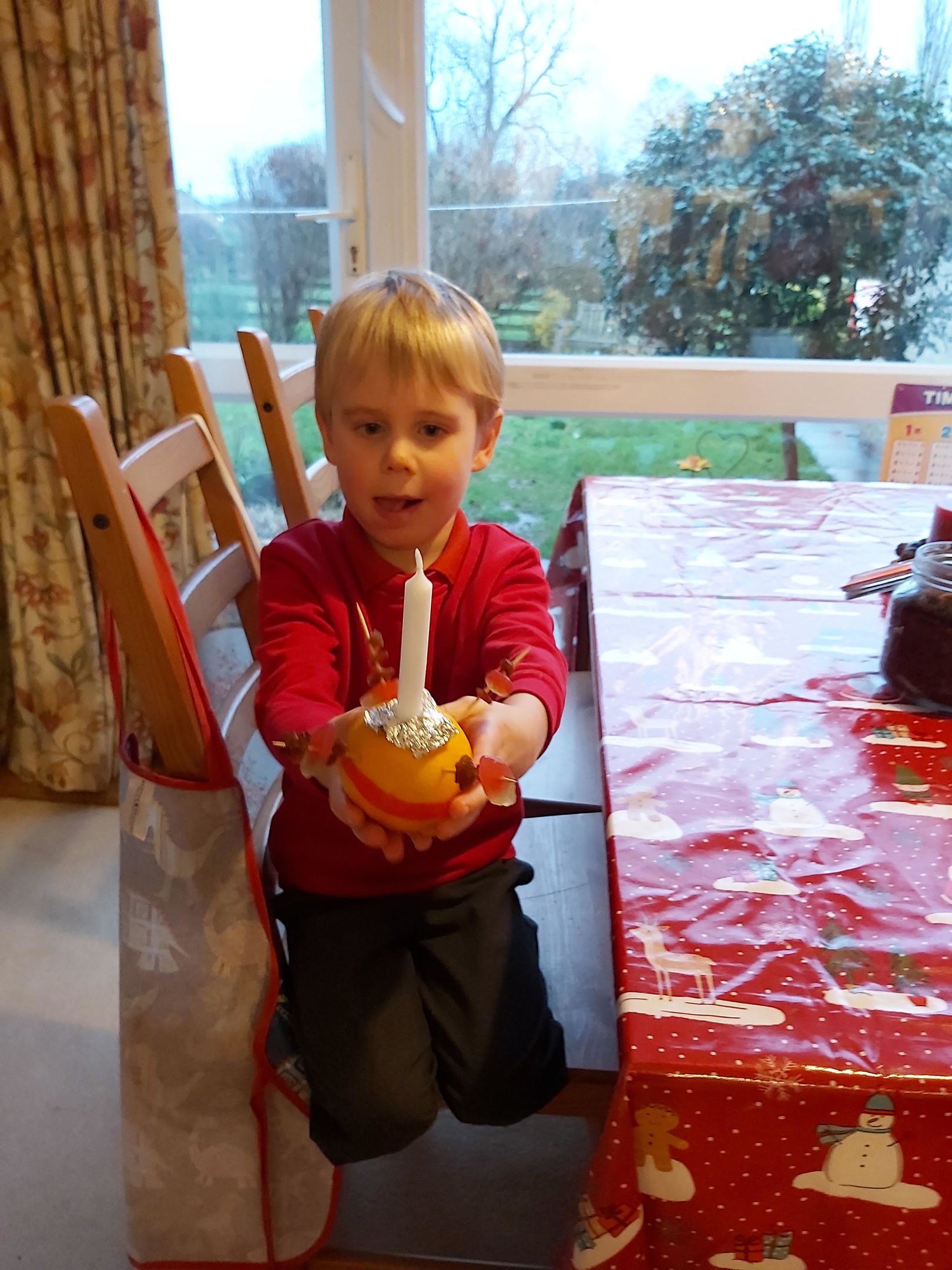 A reminder that on Thursday it is our Christmas dinner and the children can wear a Christmas jumper. We will also be having our party. It's going to be a super excting day! We will not be doing PE on Thursday.
Here are some fantastic photos of the children in provision this week. There has been some super independent learning taking place.
Week beginning 7.12.20
What a busy week we have had! I will upload some photos of what we have been doing so watch this space. Here are this week's superstar achievers.
Also, just another reminder about our Enterprise projects. The children have been working hard on their items to sell so if you would like to buy your child's item then please pay £3 on Parent Pay as soon as possible. Here is one of the items we have been making, there is another but we haven't photographed them yet.
On Friday we had a visit from some ladies from All Hallows' Church. We went into the hall and they talked to us about Christingles. We each are going to receive our own Christingle kit to take home and make with our grown ups. In class next week we will talk more about the different parts of the Christingle and what they represent.
Please send me your finished photos and I will upload them to our website. Can I also ask that you upload them to Tapestry please.
Week beginning 30.11.20
Reading books and water bottles
Please can you ensure that your child has their reading book and a water bottle every day in school. Thank you.
Nativity
Your child may have brought home some lines to learn for our Nativity. We will be filming this next week so please can you practise your child's lines with them, ensuring they know which line they follow. Please check their book bag if you are unsure if they have any lines to learn.
We will be filming our Nativity songs on Wednesday so please can your child come to school wearing a Christmas jumper if they have one. If they don't then please send them in a plain jumper / cardigan, do not buy anything especially. They can wear the rest of their uniform as normal.
Snow much fun!
We couldn't help but notice the snow falling outside our window this morning and we were desperate to get outside and explore! Here are some photos of us having fun in the snow.
Some of the children wanted to collect some snow and they took it inside to see what would happen to it. The children predicted it would melt and when we checked later on in the day they found that their predictions were correct! There was only water left in the containers.
Here are our superstar achievers from this week.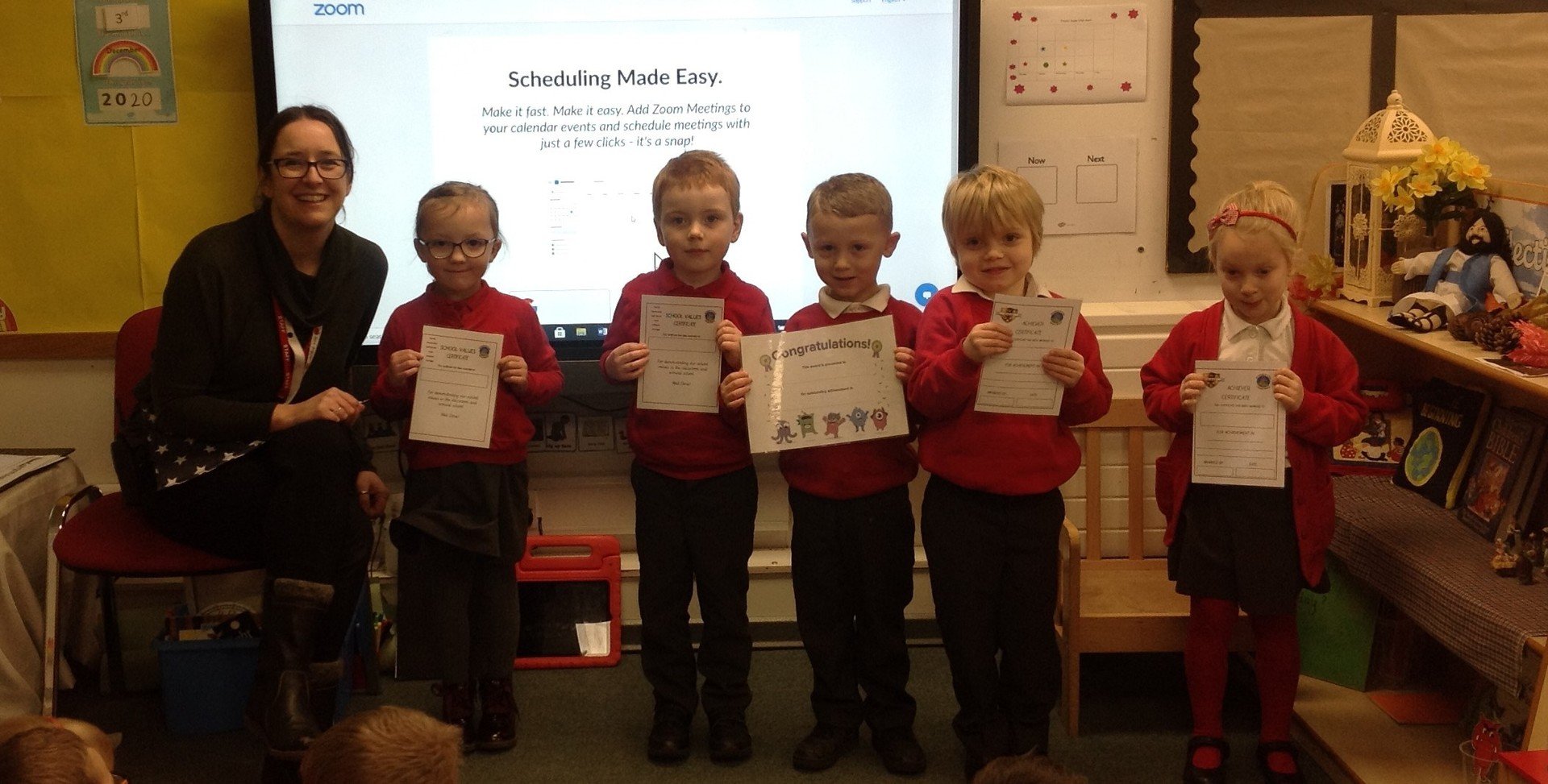 This week we have started to look at the story of 'Stickman' by Julia Donaldson. Some of the children have been up to the woods to make their own Stickmen and Sticklady Loves. They really enjoyed themselves learning how to attach different materials together. We think they are amazing!
One of our superstars said, "I have enjoyed my school trip today!" Here are some photos of them in action. More will be added throughout the week so watch this space!
Week beginning 23.11.20
It has been wonderful to see everybody back in class this week. The children have loved being together again and playing with each other. There have been so many smiles and so much laughter.
Here are some photos from this week.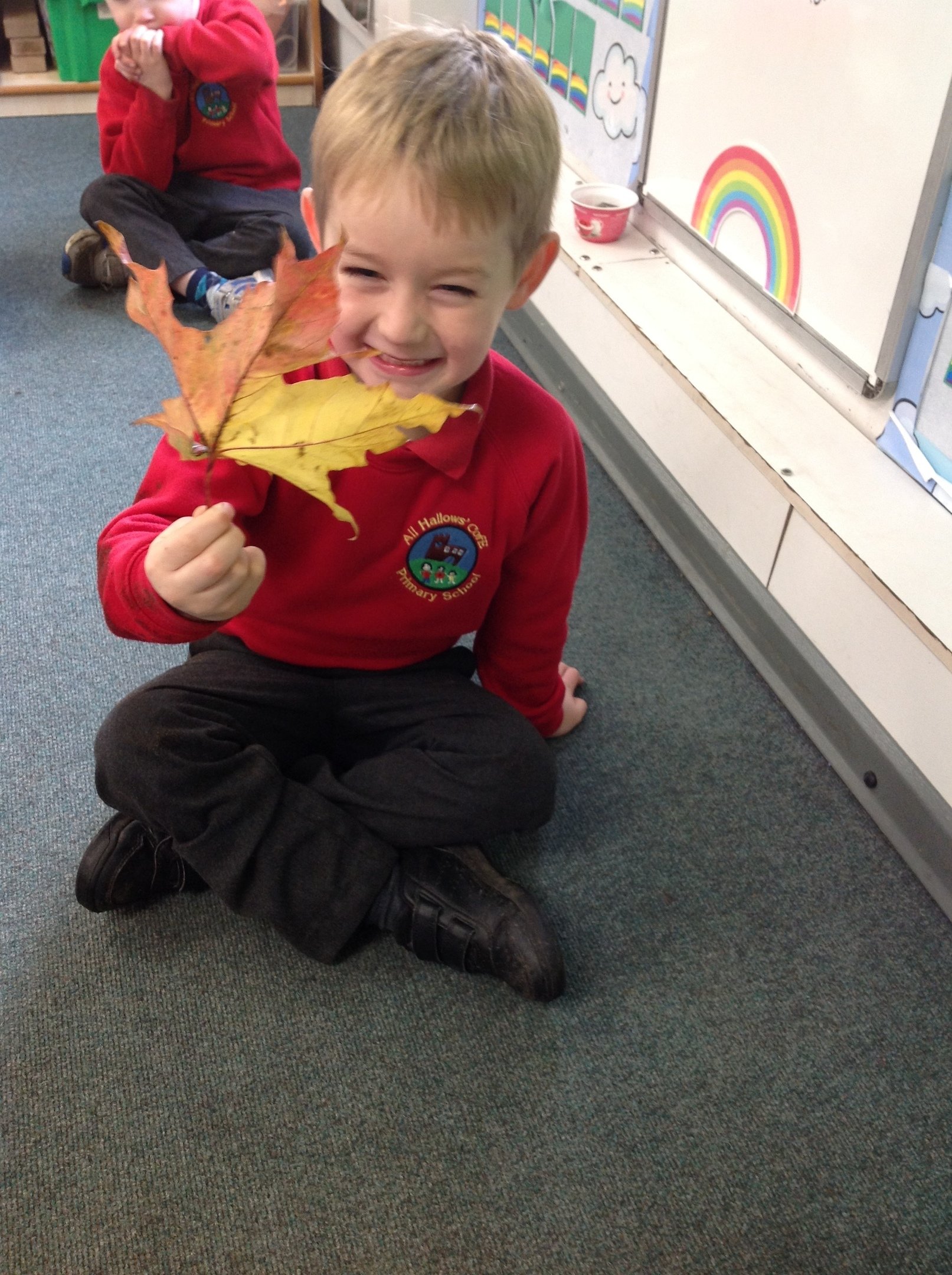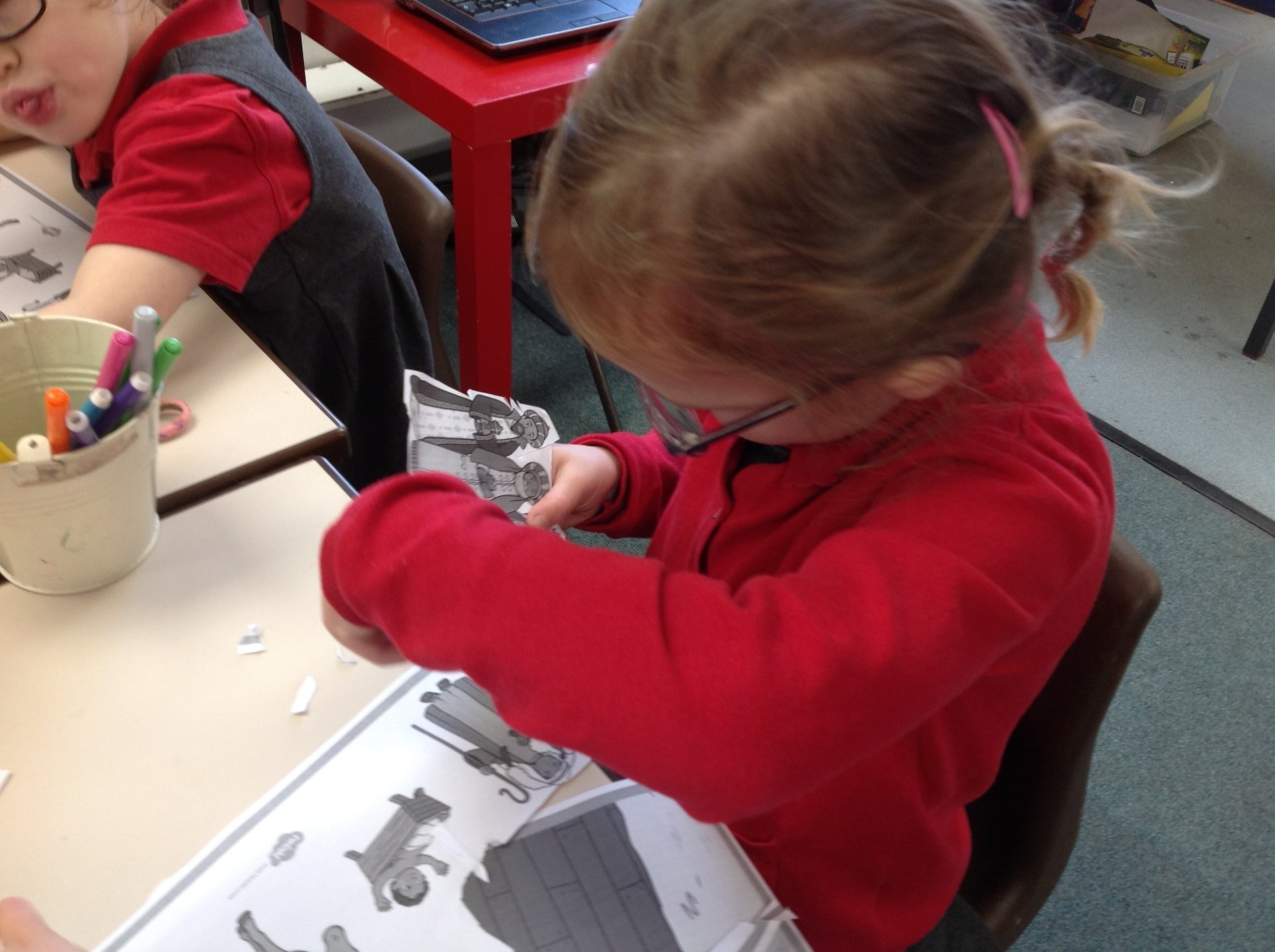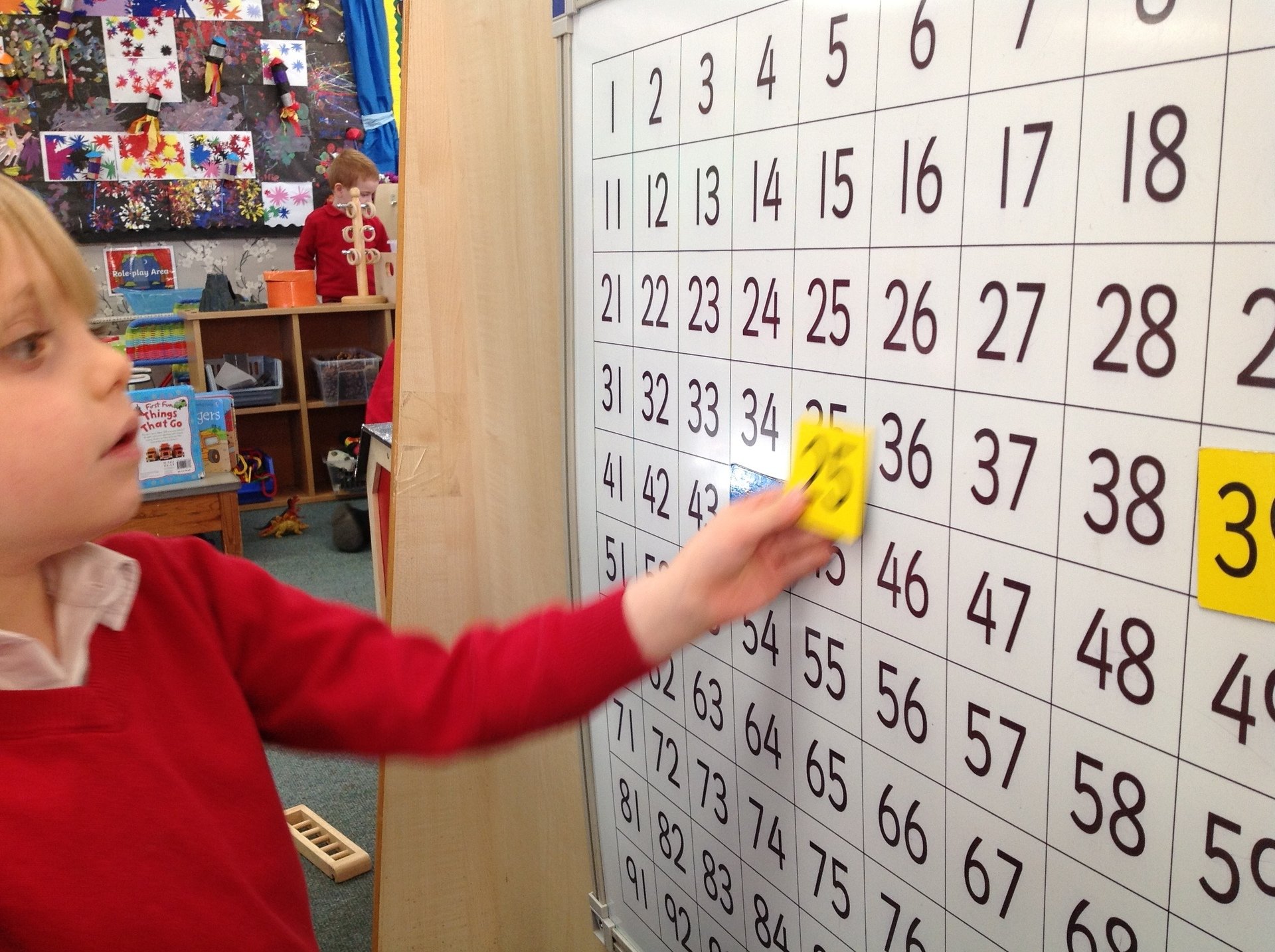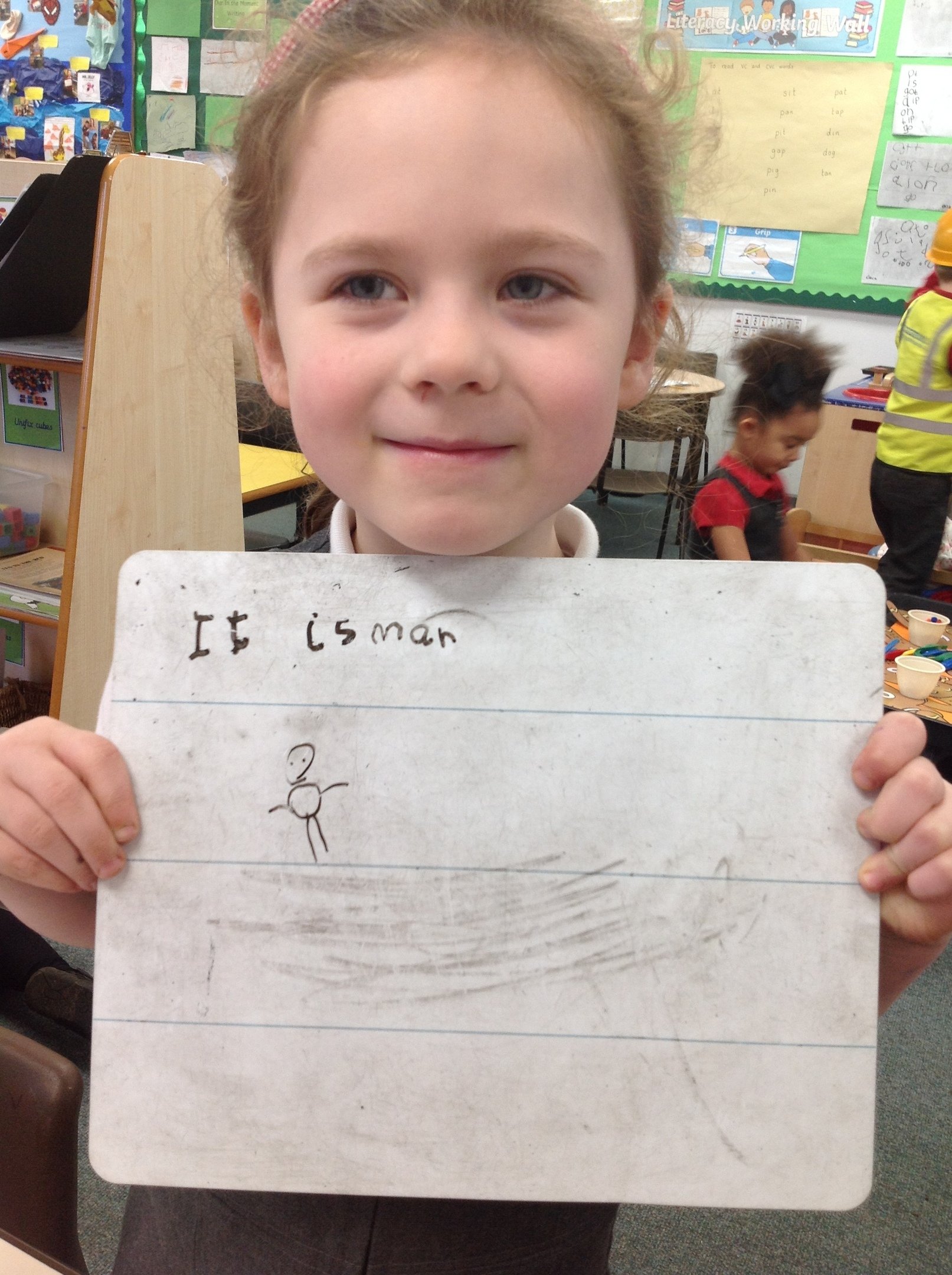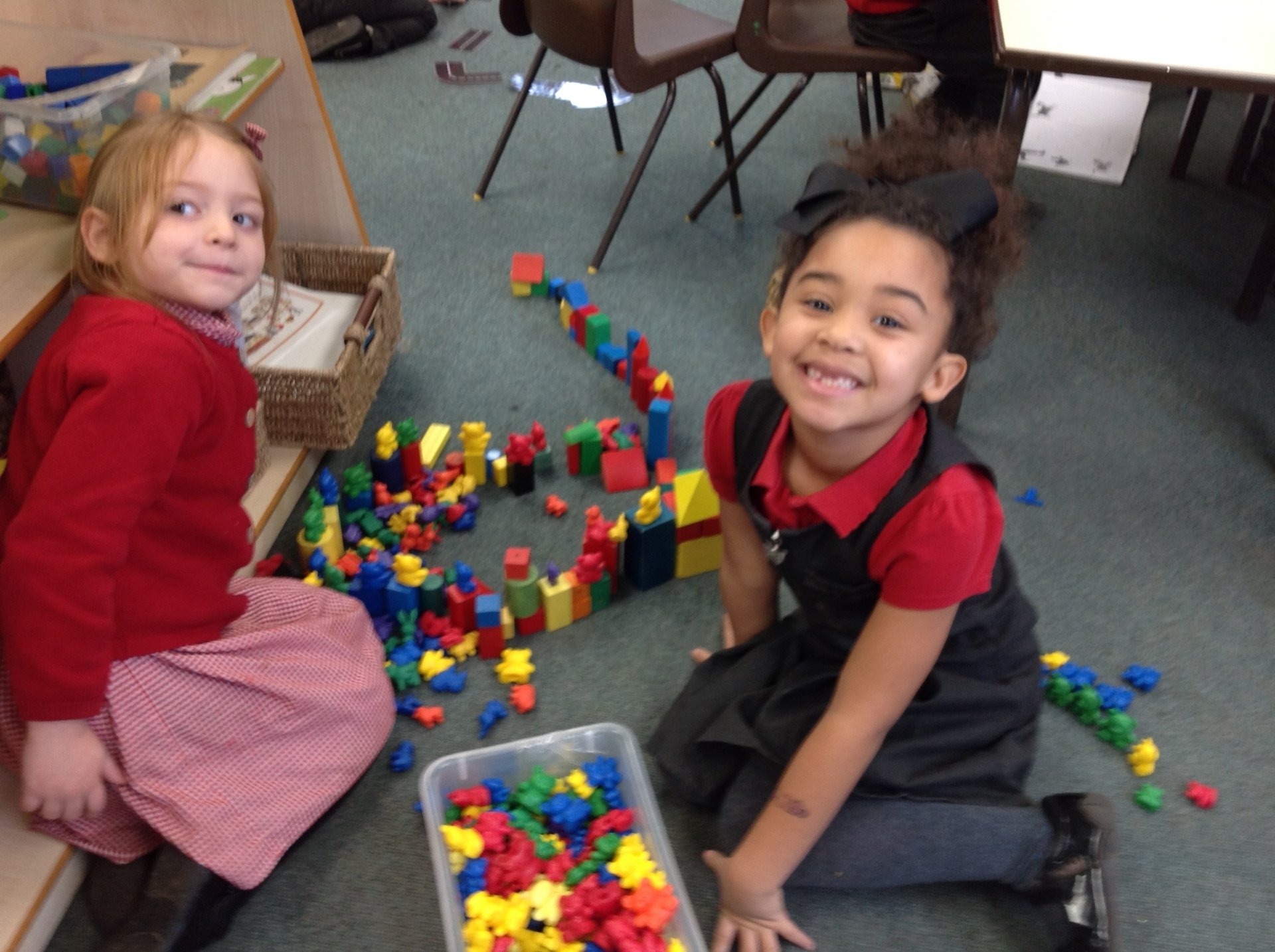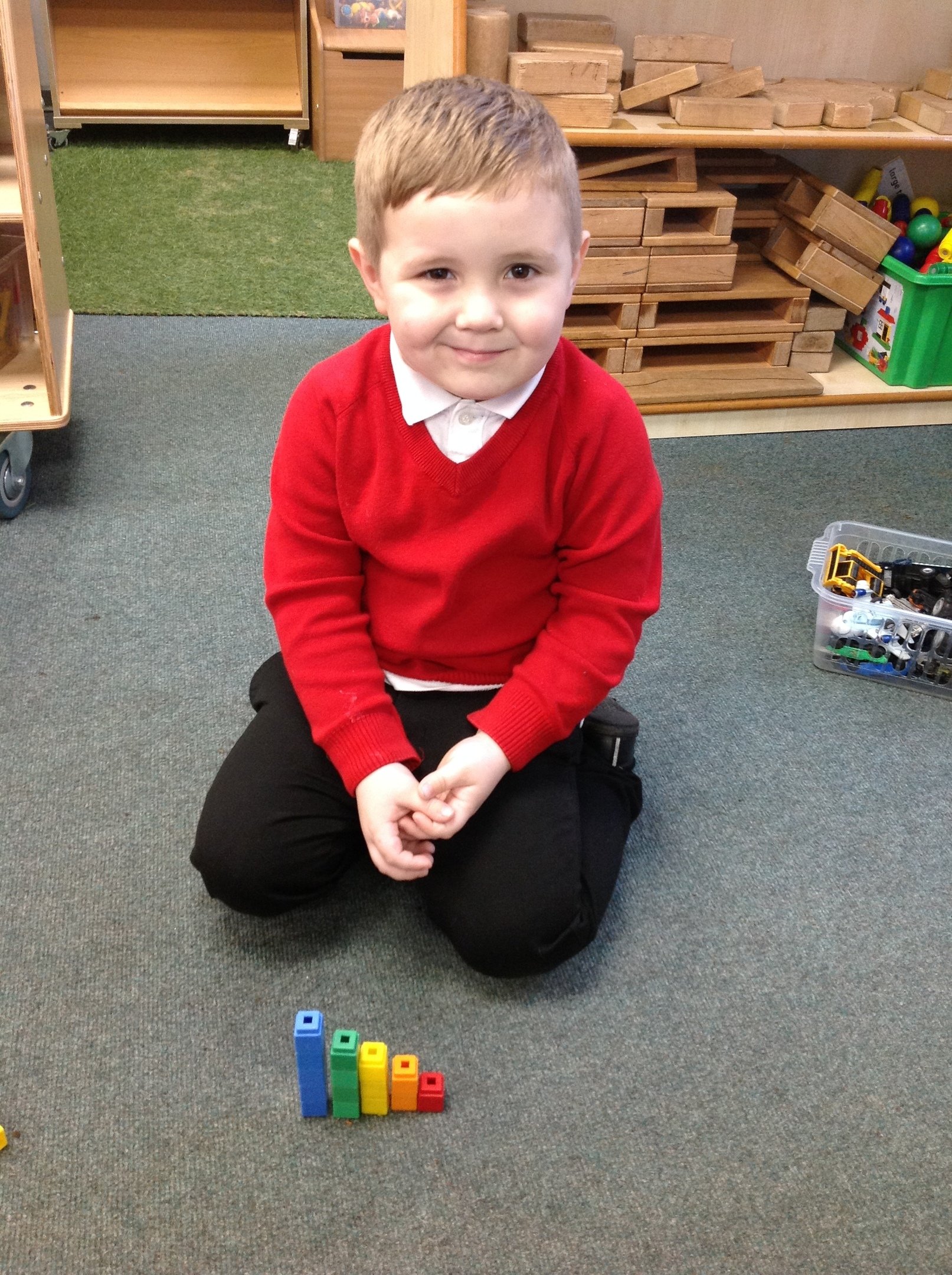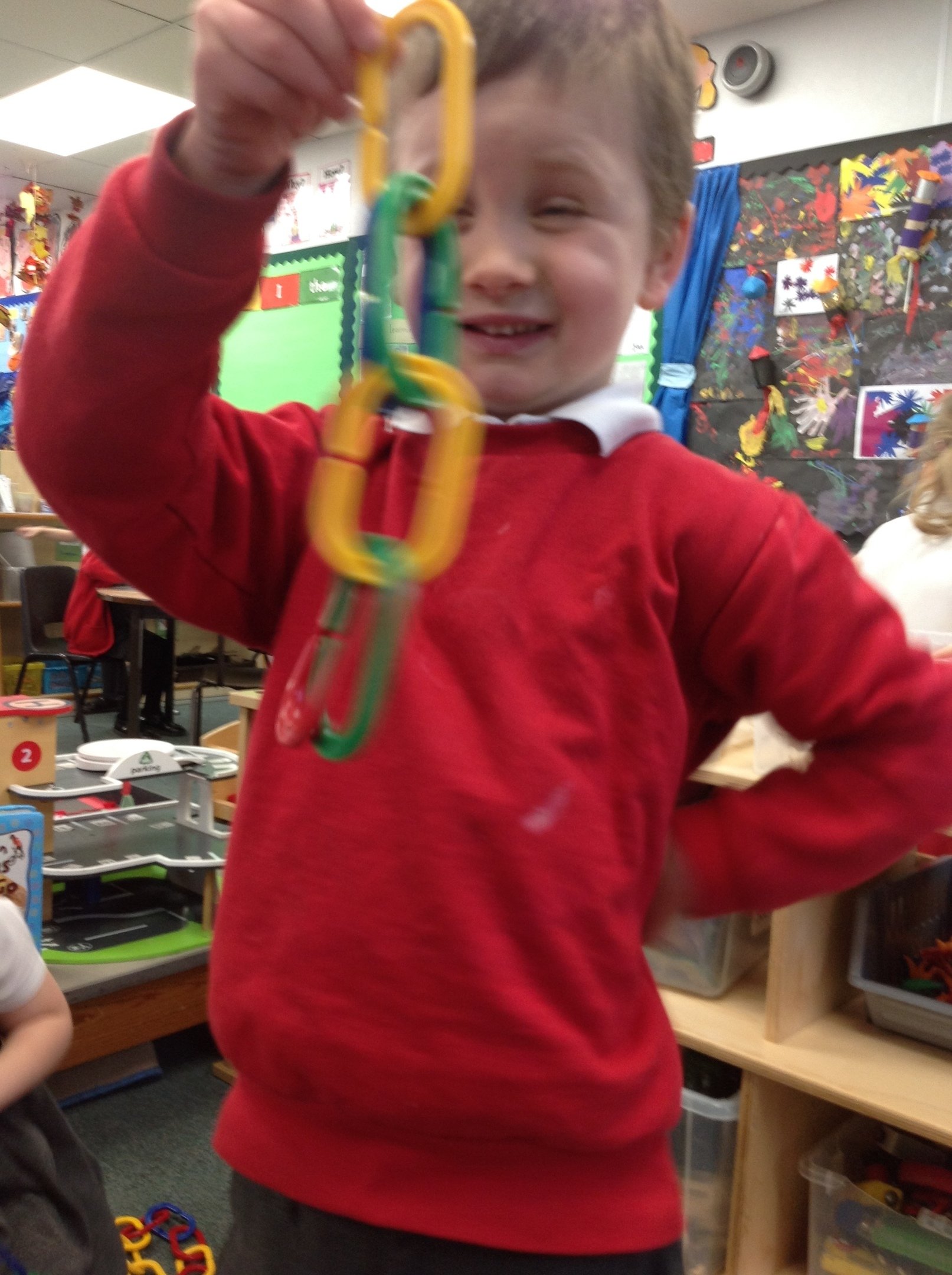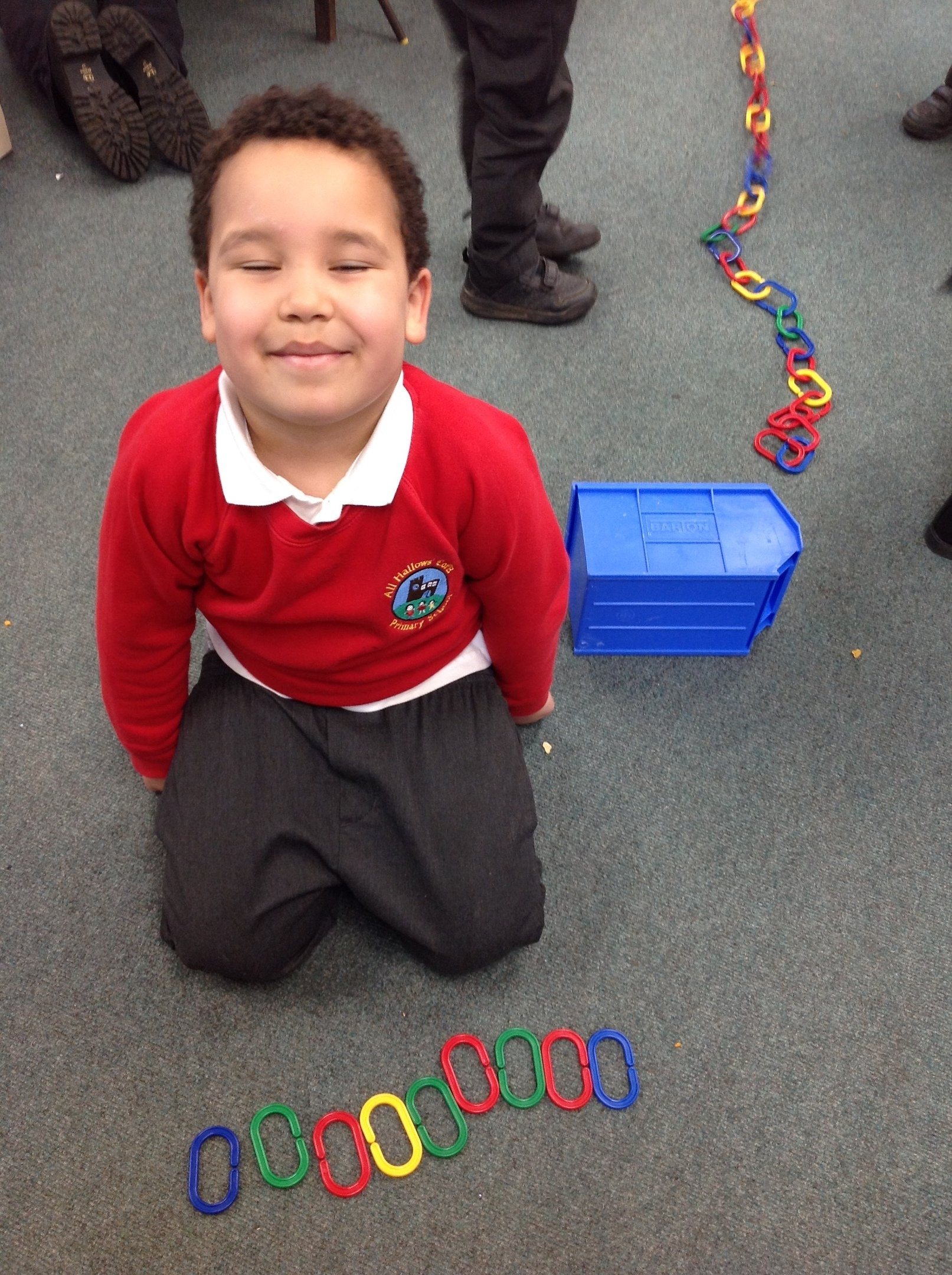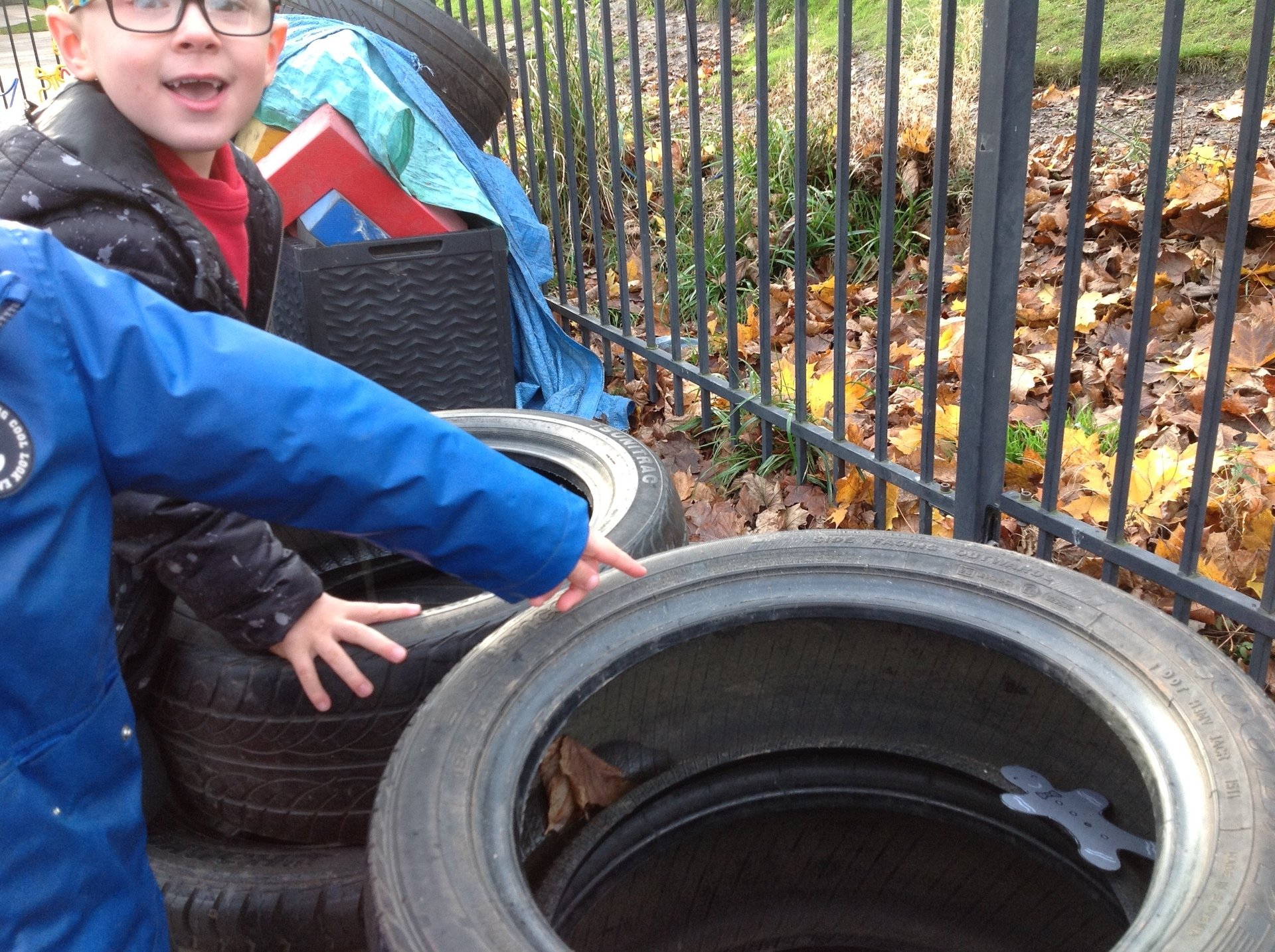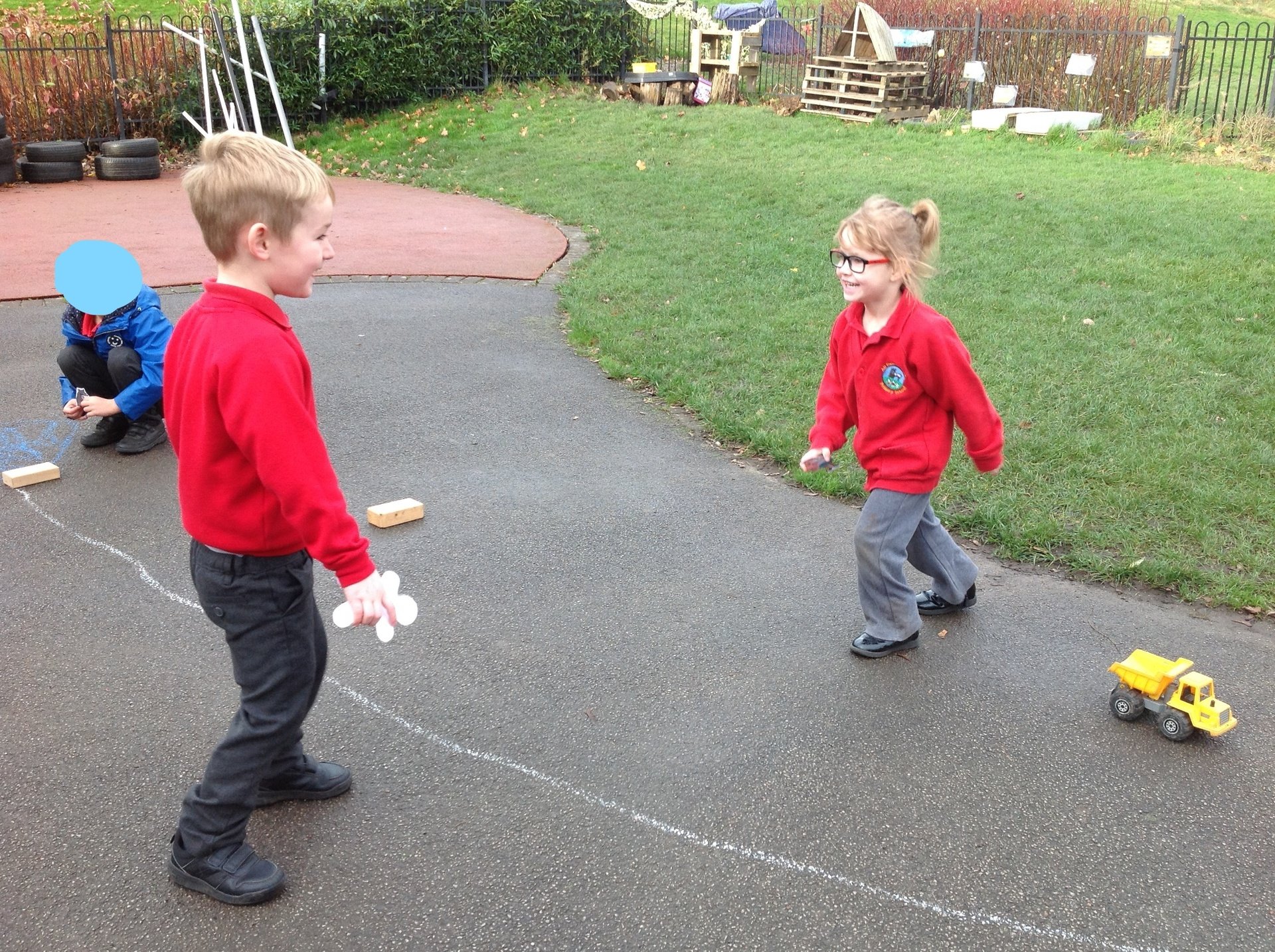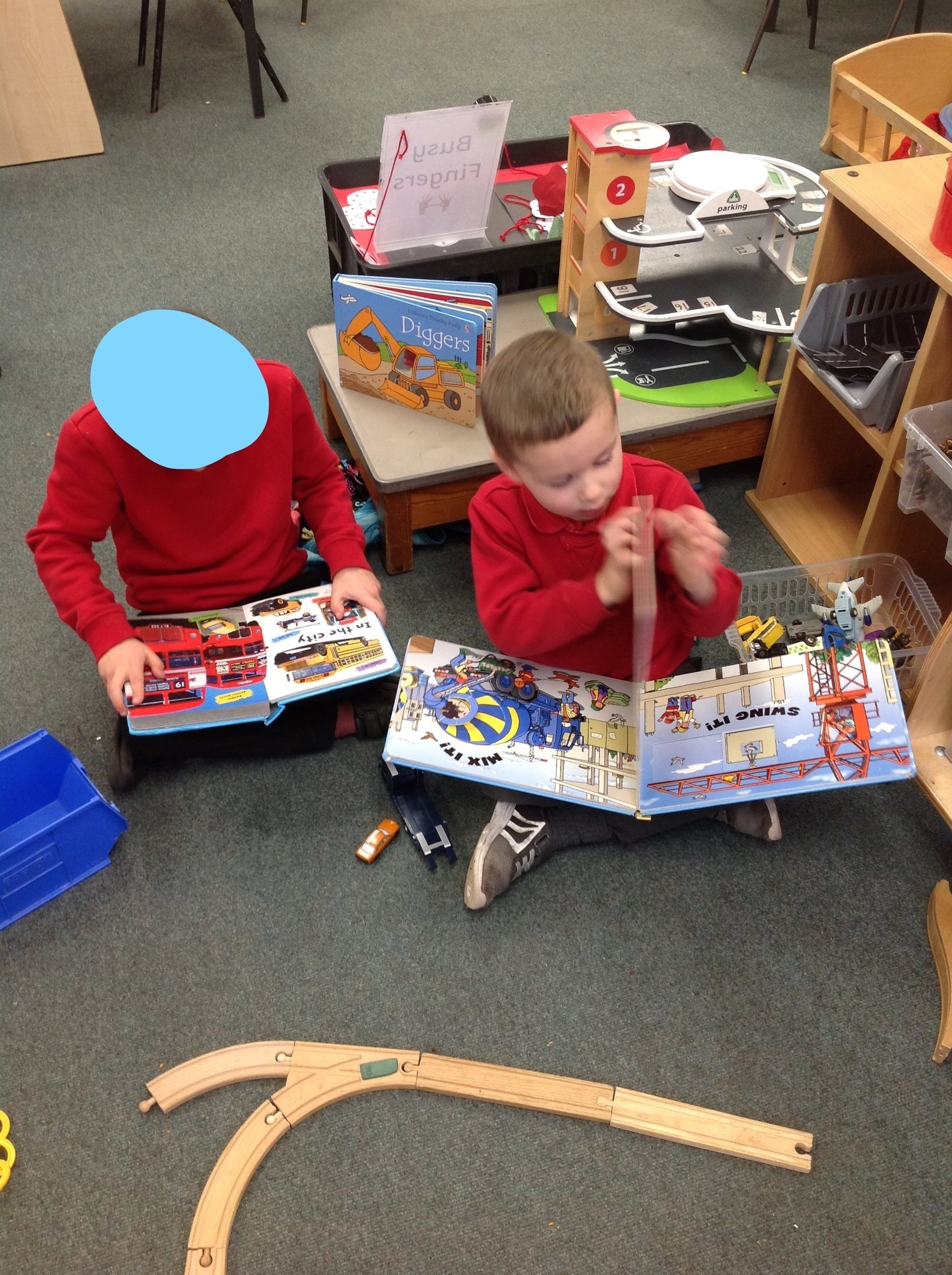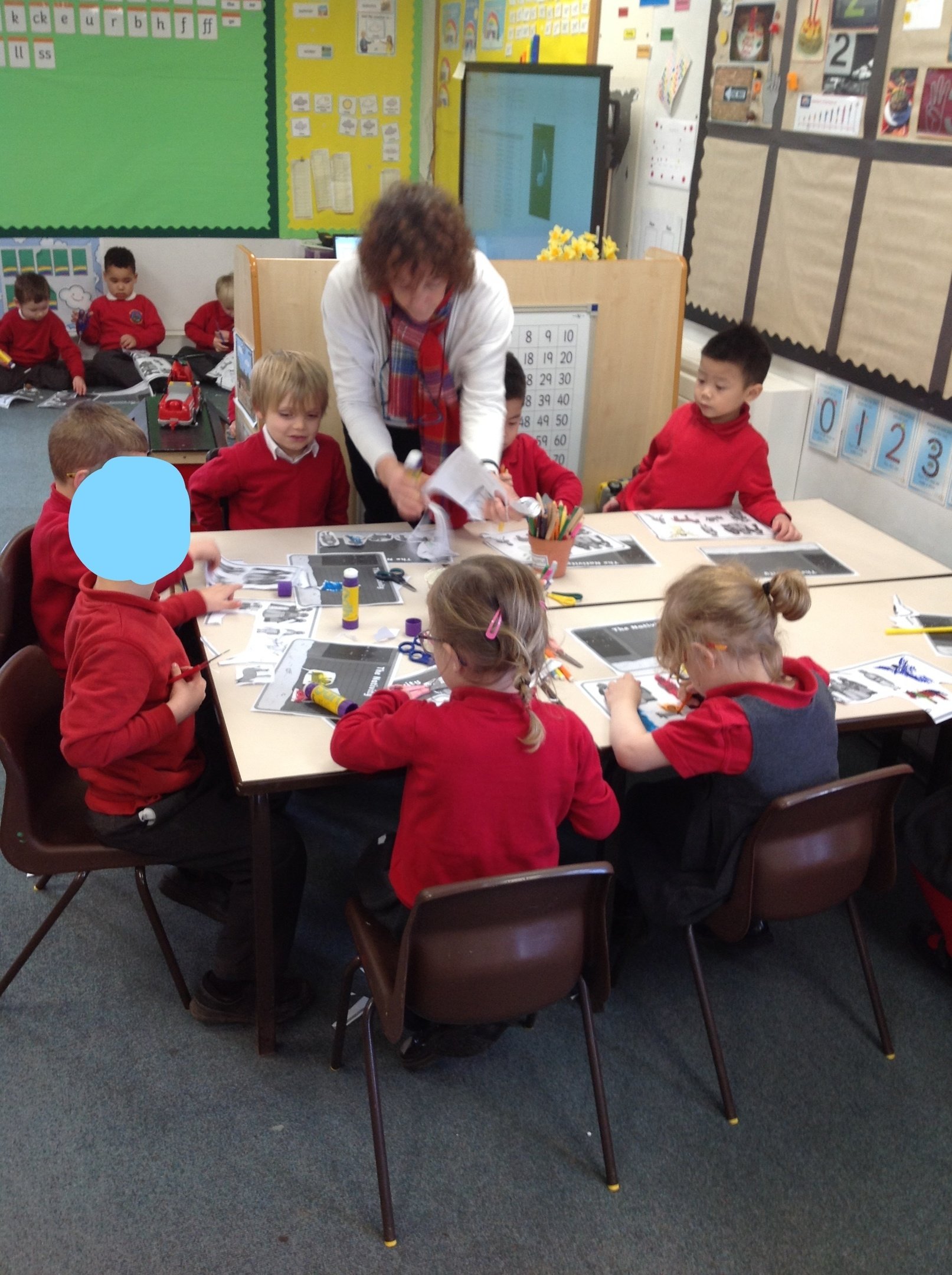 Here are our superstars from our Achievement Collective Worship. Well done all of you!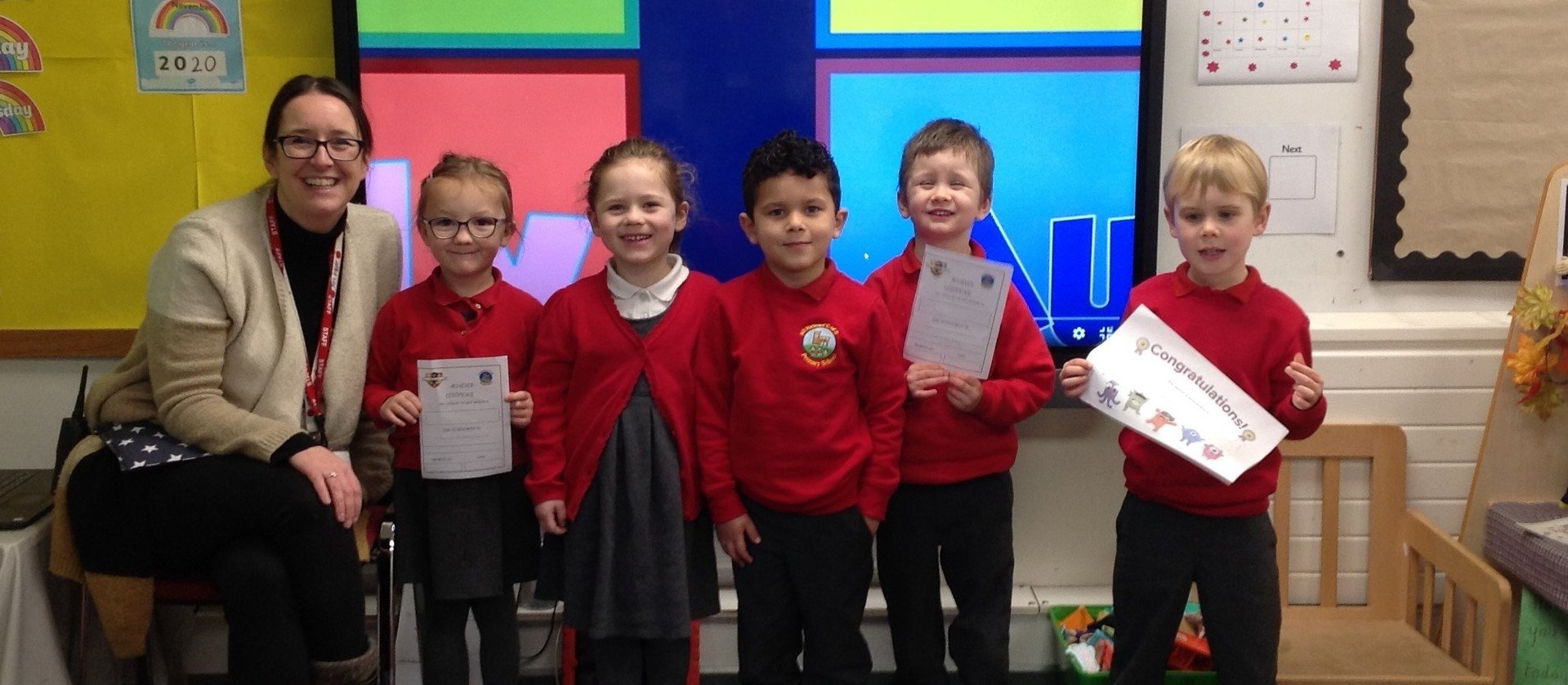 Weeks beginning 9.11.20 and 16.11.20
Well Reception what can we say? You are a bunch of absolute superstars. You have become Zoom experts during our Isolation and have shown how amazing, adaptable and resilient you are. Each and every one of you earned your Achievement certificate and we could not be more proud. You have done three Zooms a day as well as completed lots of work we set as extras, your learning did not stop for a minute! A huge thank you as well to all your grown ups who uploaded your work onto Tapestry.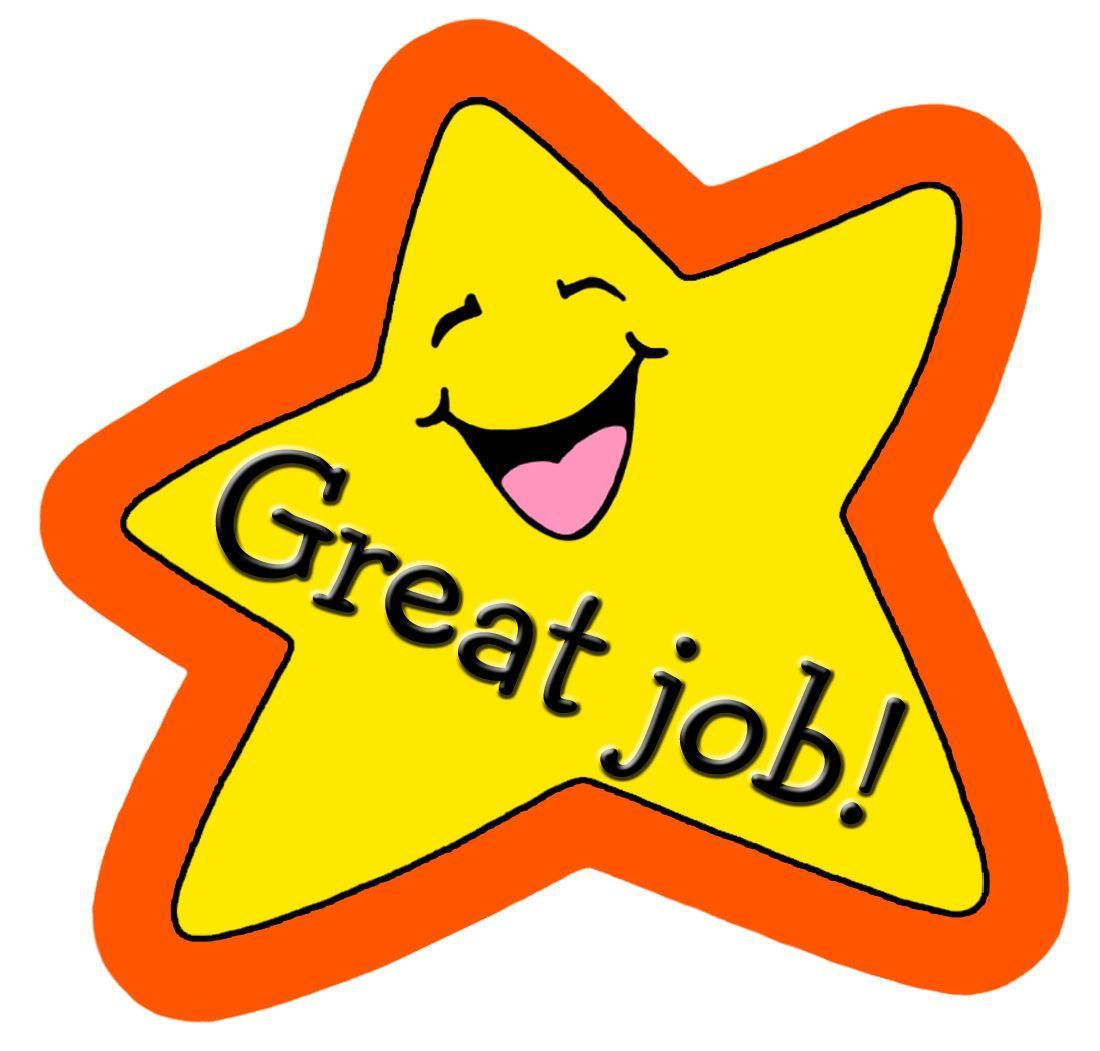 Mrs Jagger, Miss Bushby and Miss Bellwood.
Here are our superstar achievers for this week. Well done!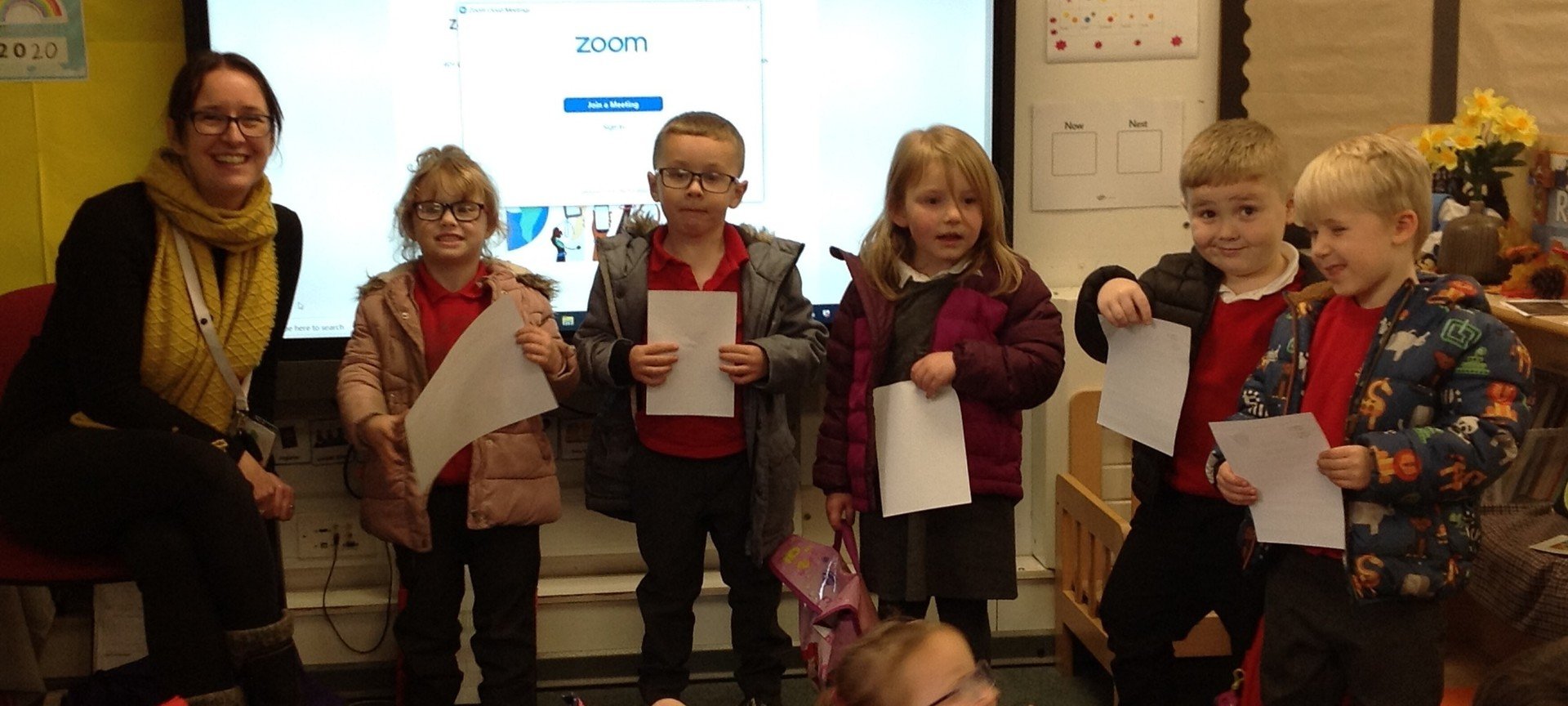 Welcome back to a new half term. We hope you all had a good break despite the weather! Our topic this half term is 'Once Upon a Time' and this week we are looking at the story of Guy Fawkes and why we have fireworks and bonfires. The children have enjoyed exploring the colours they see in fireworks and representing fireworks in different ways. In Phonics we are learning ck, e, u and the tricky words the and to.
Here are some photos from our first few days back.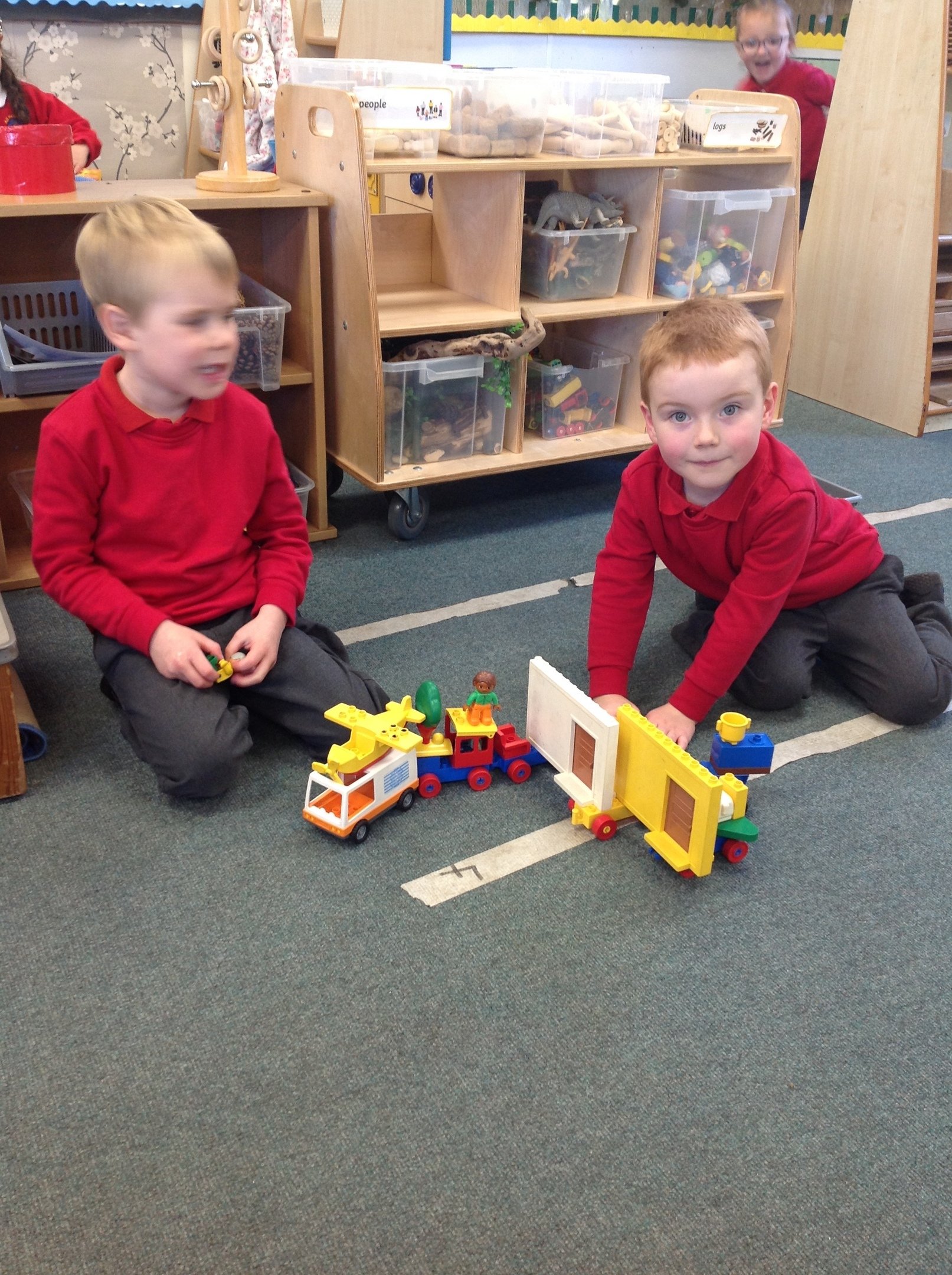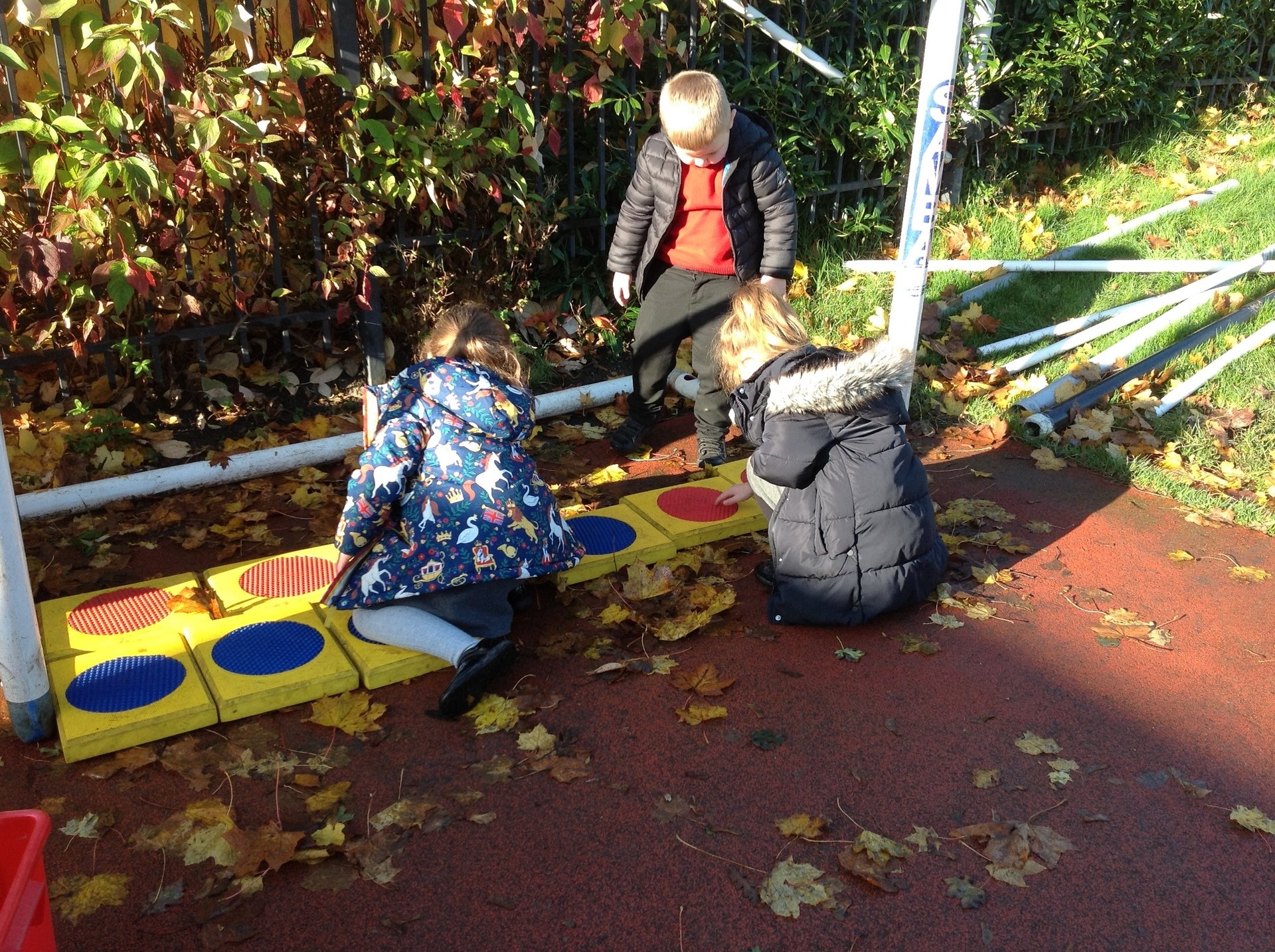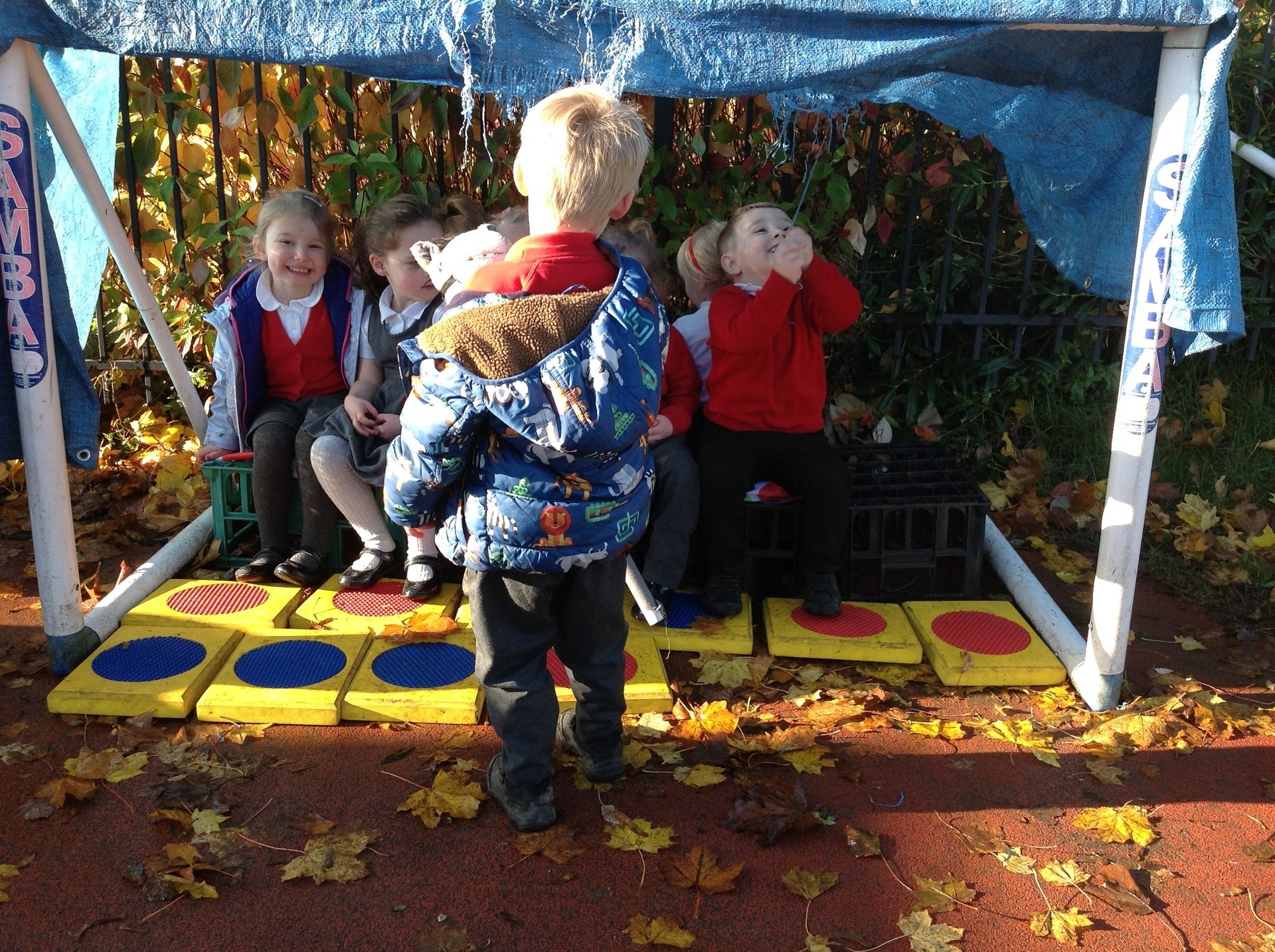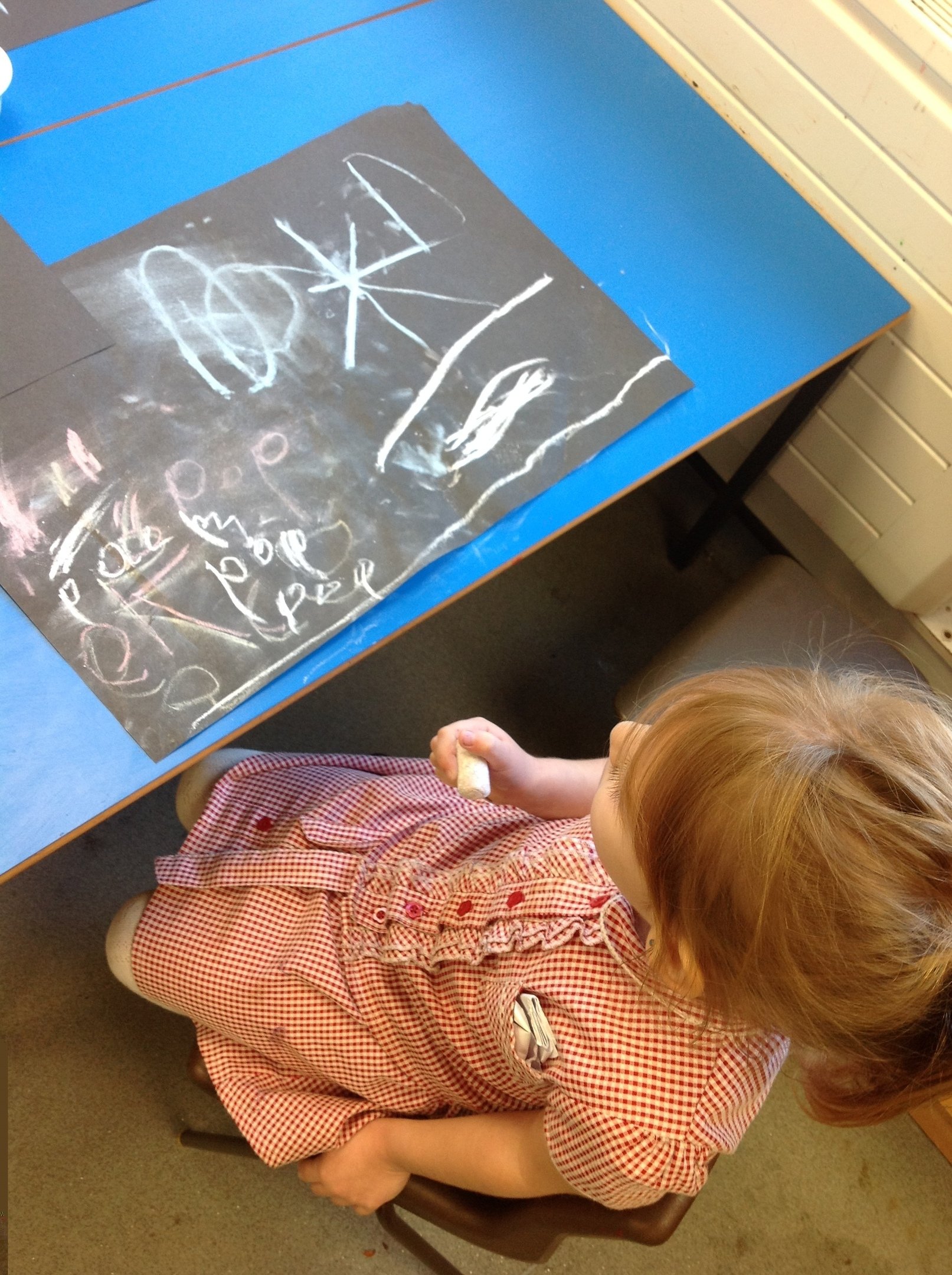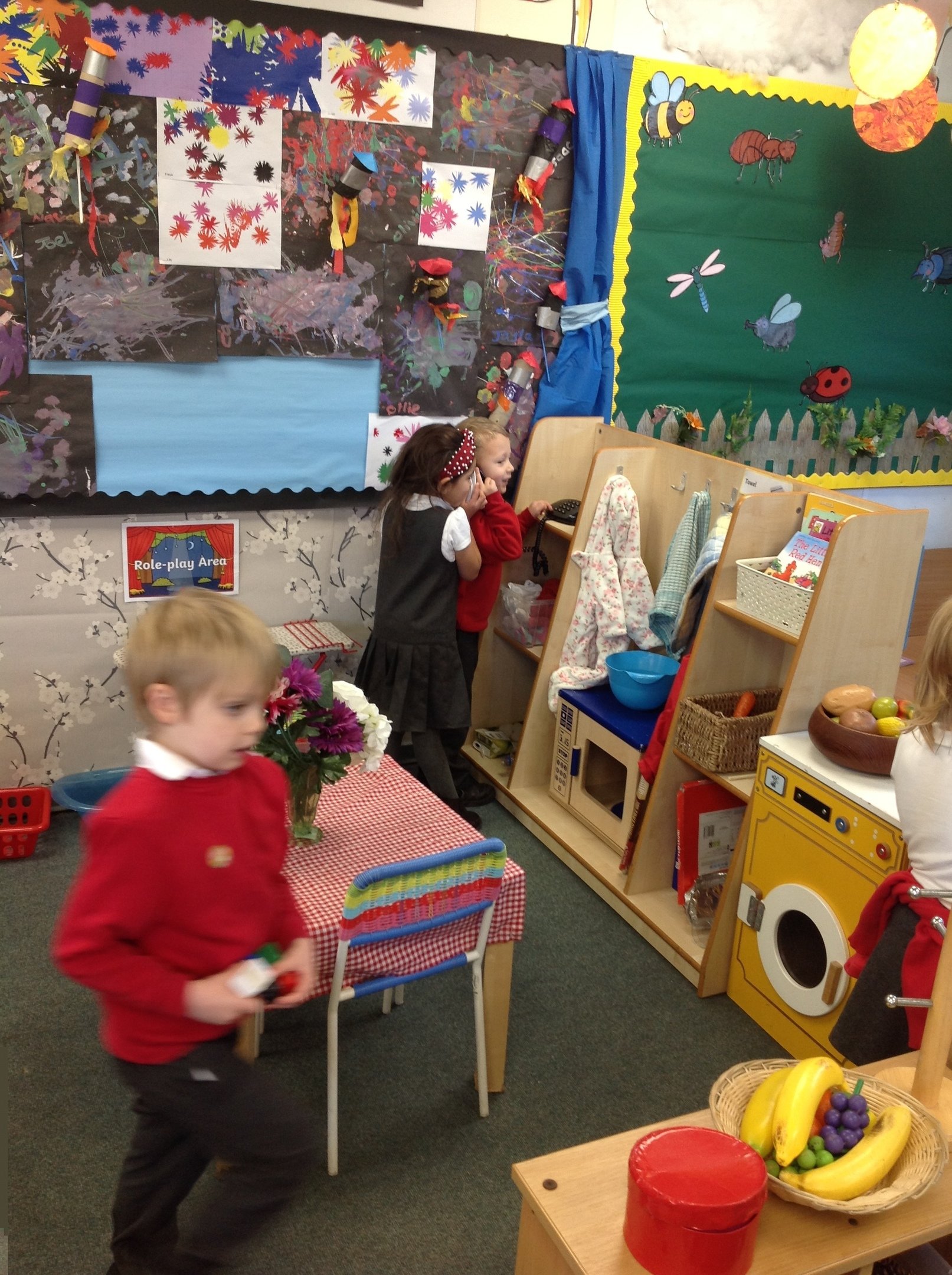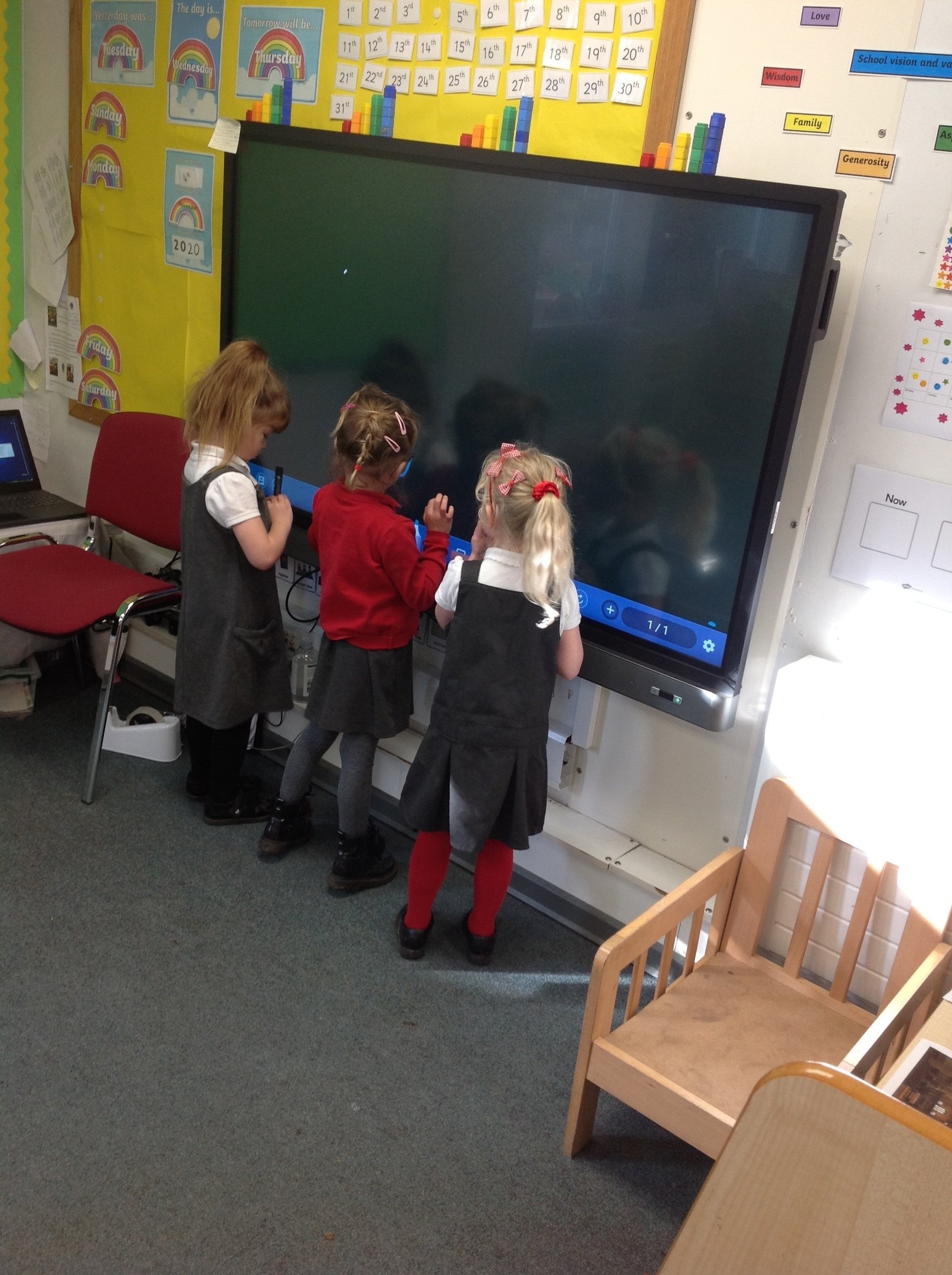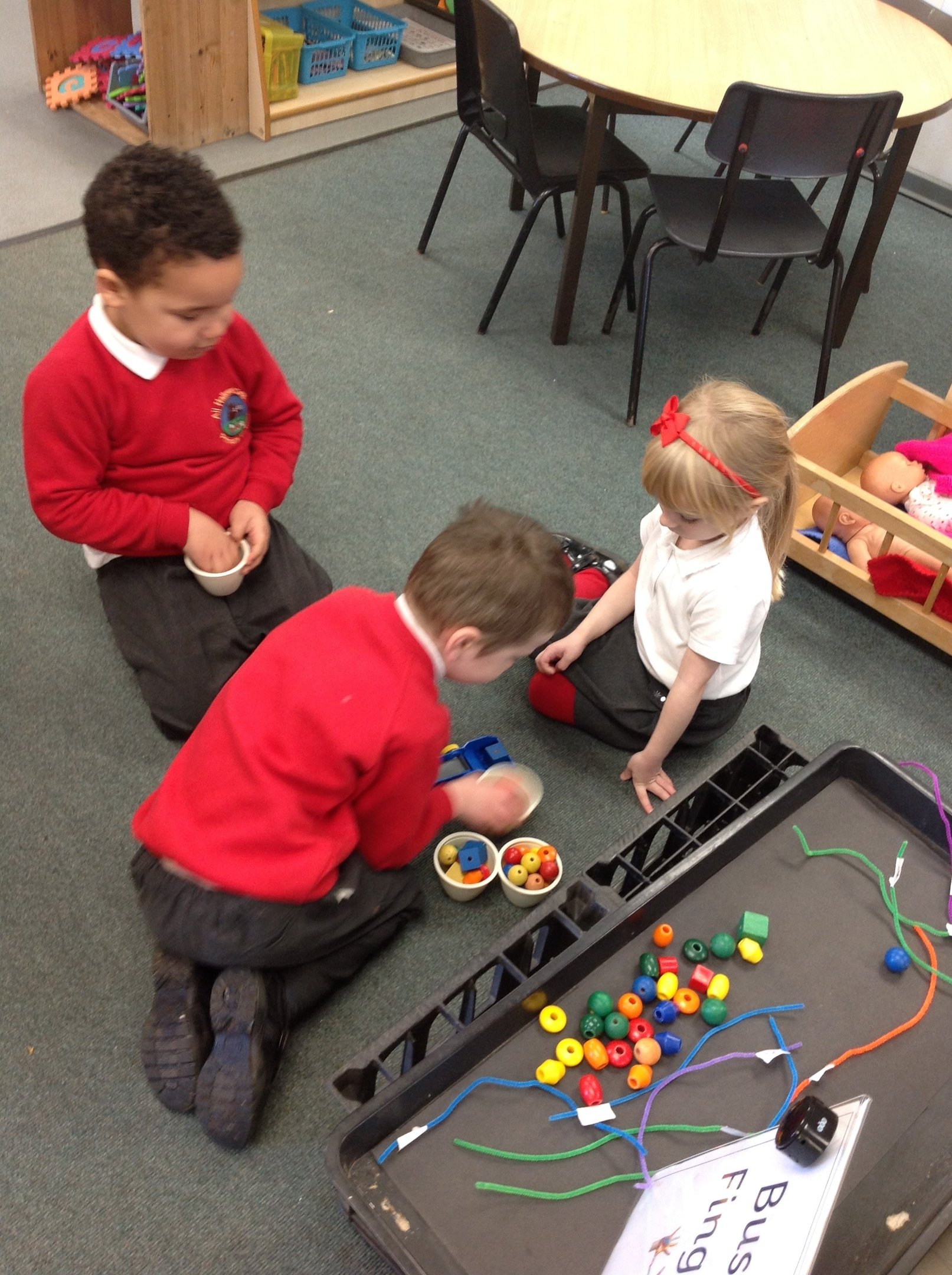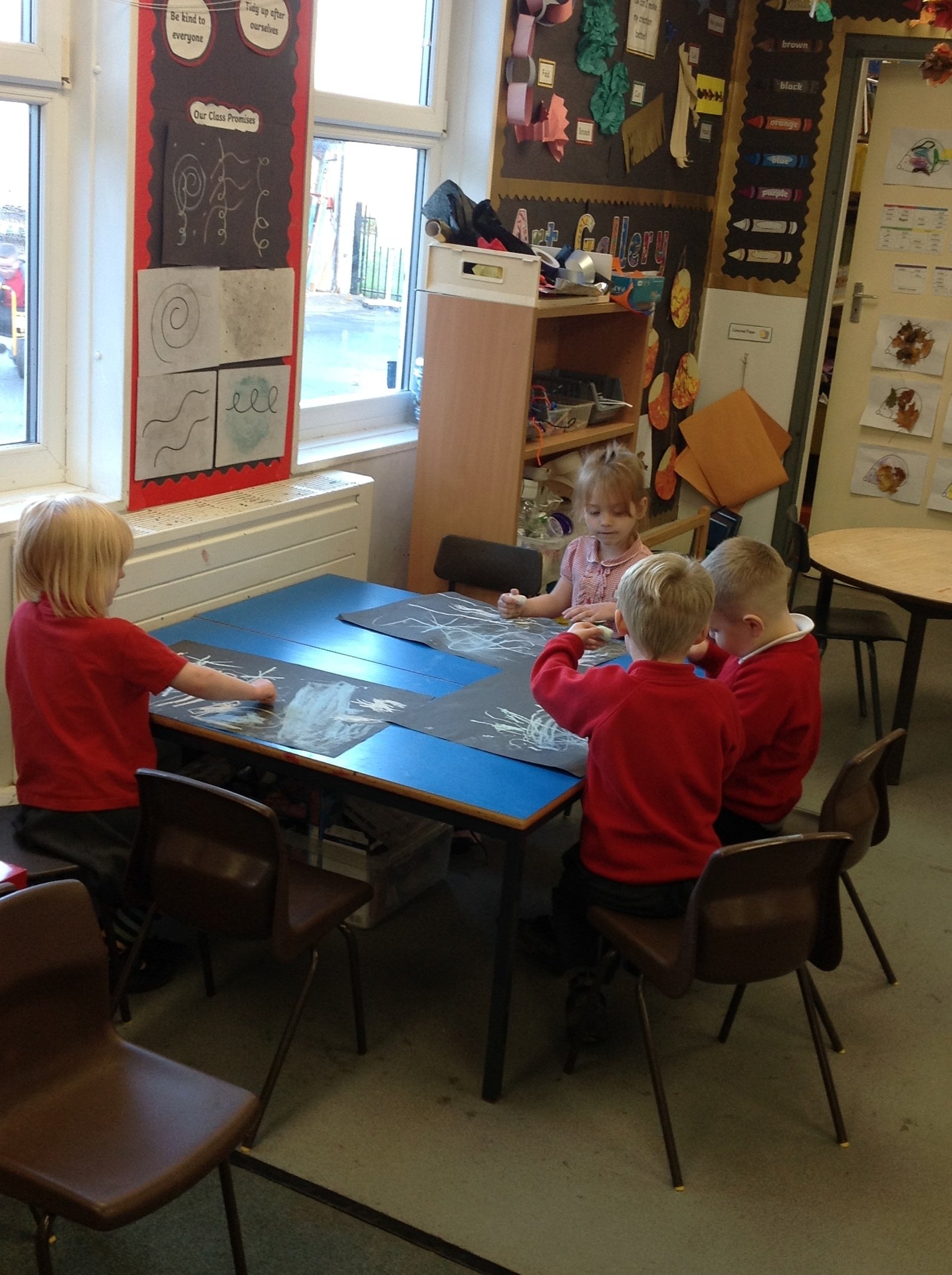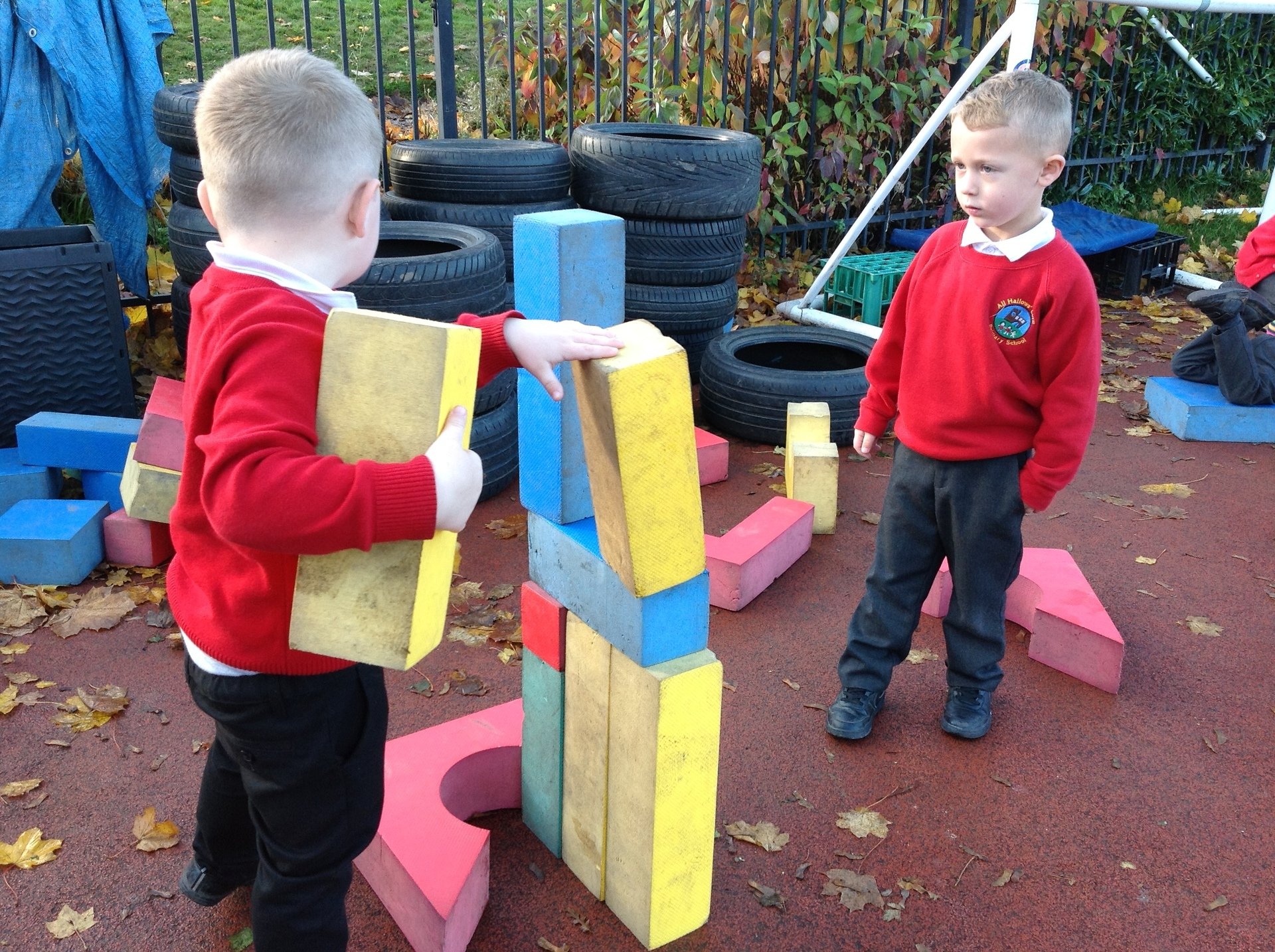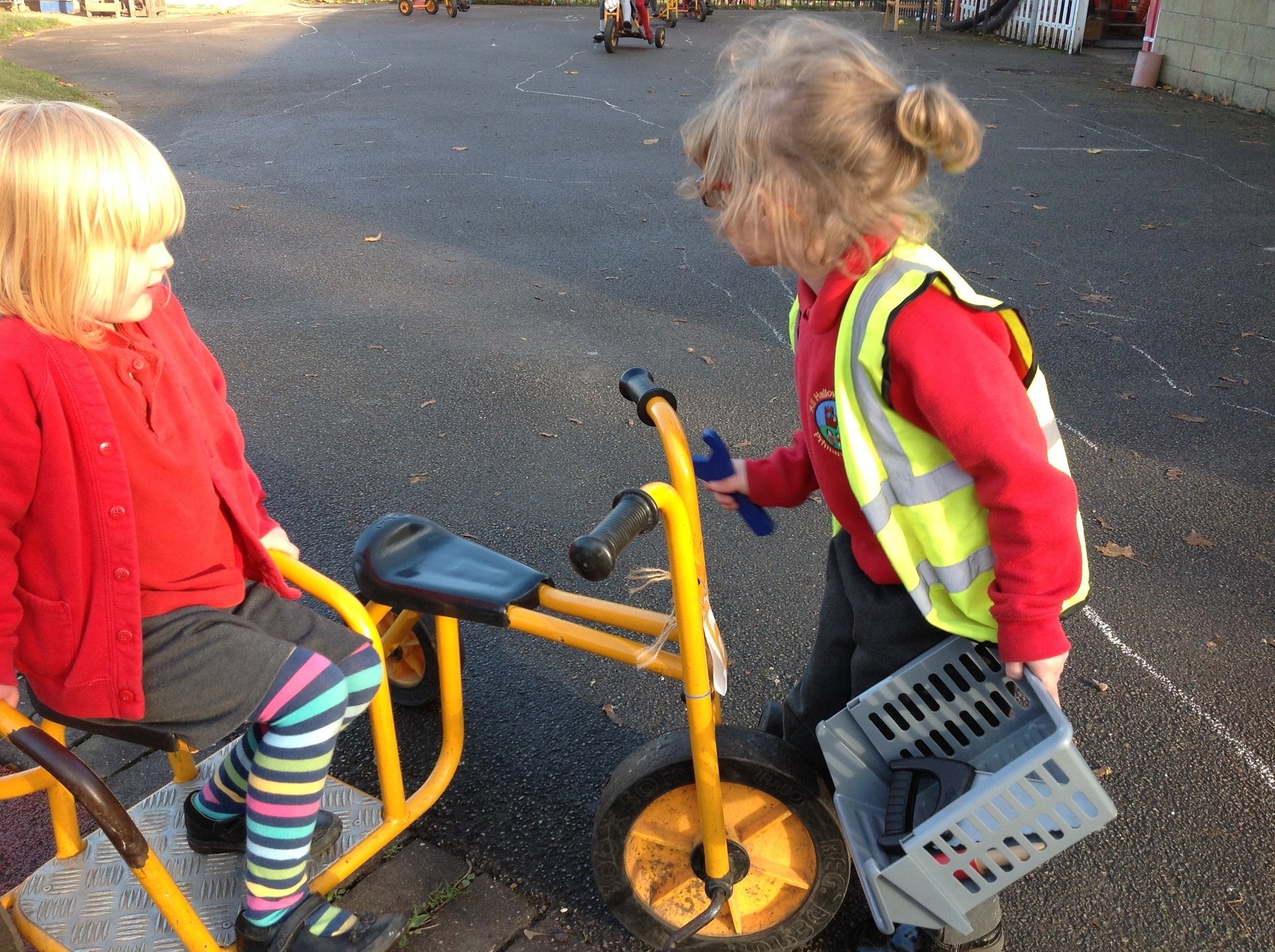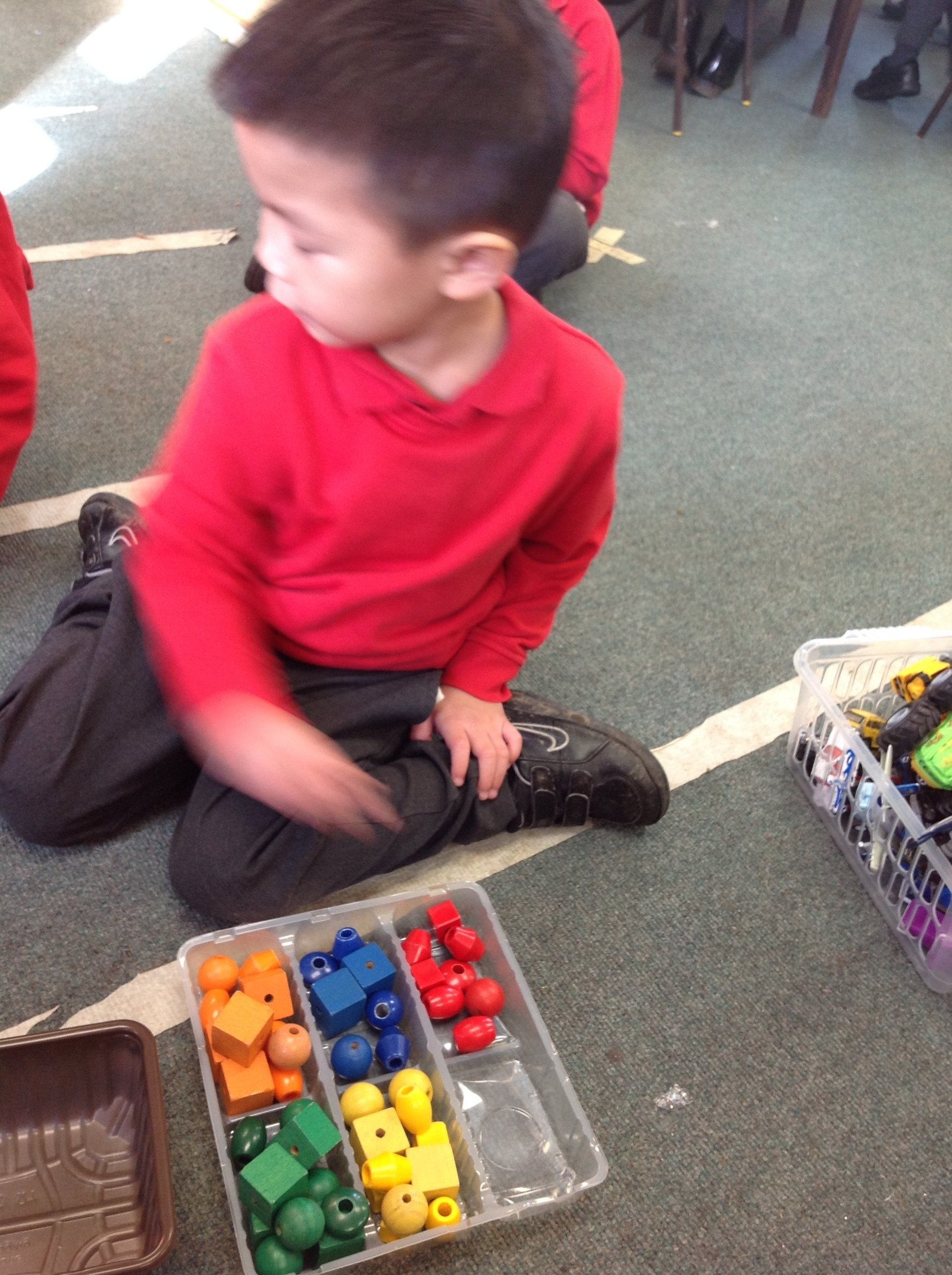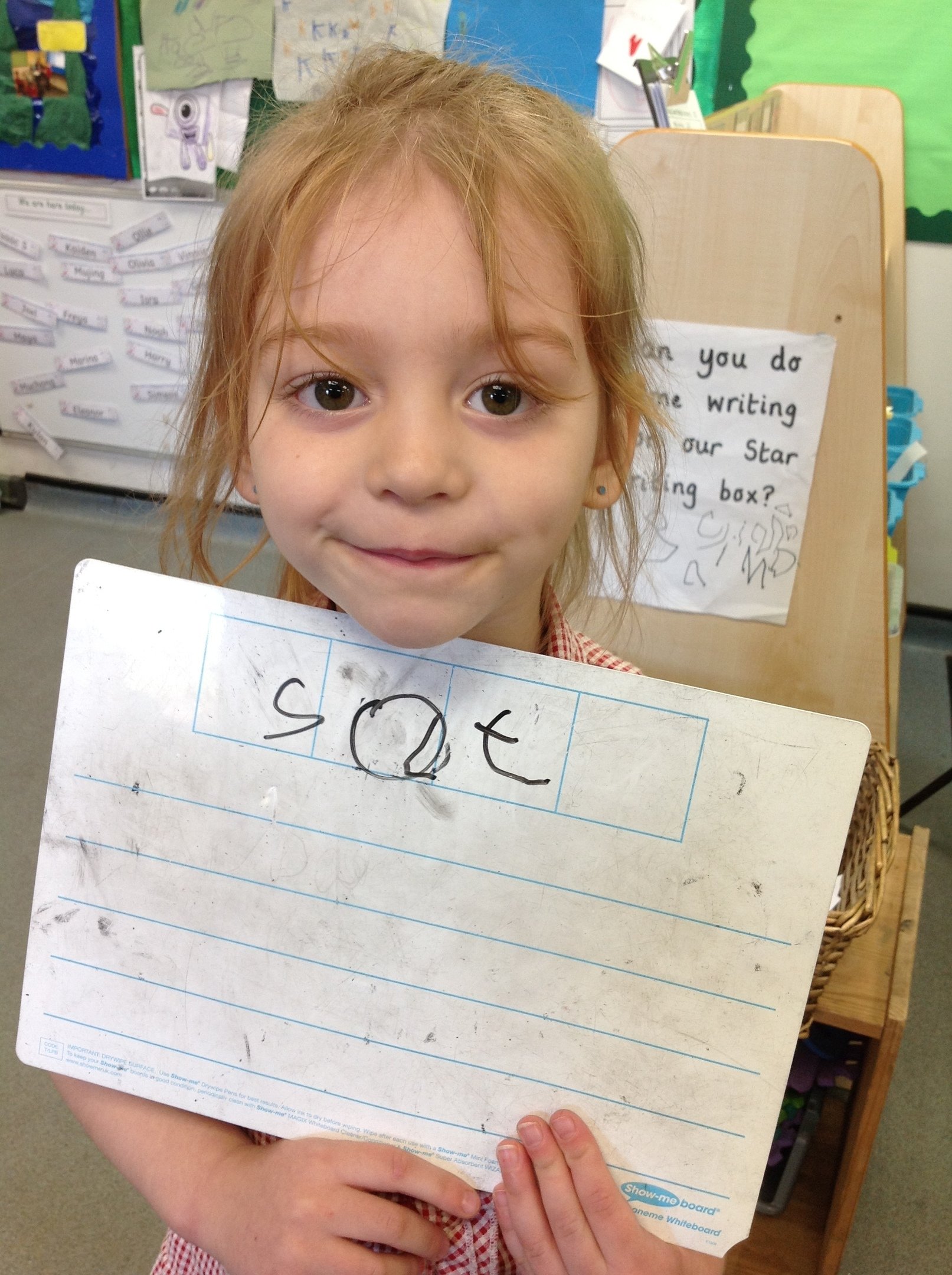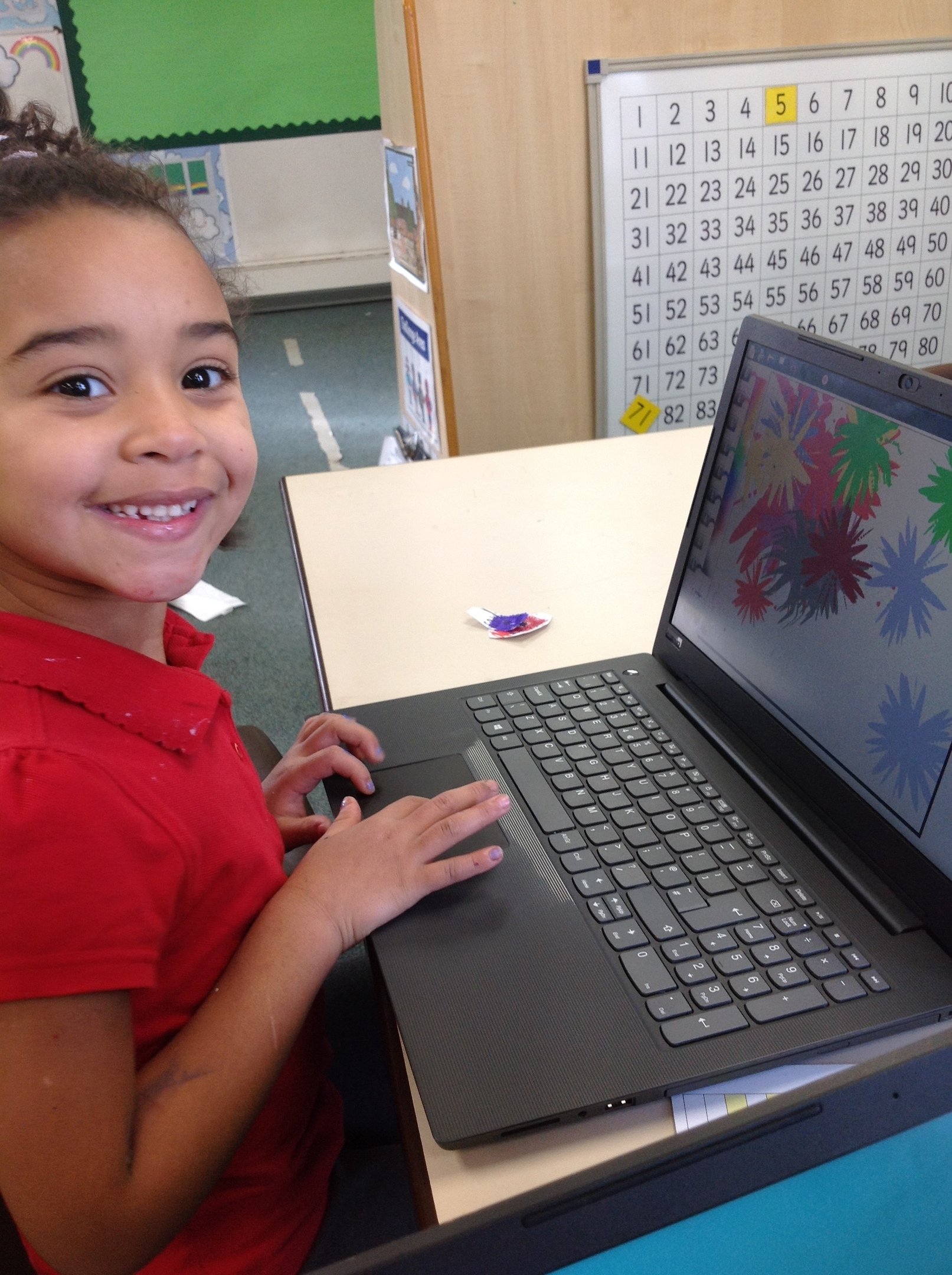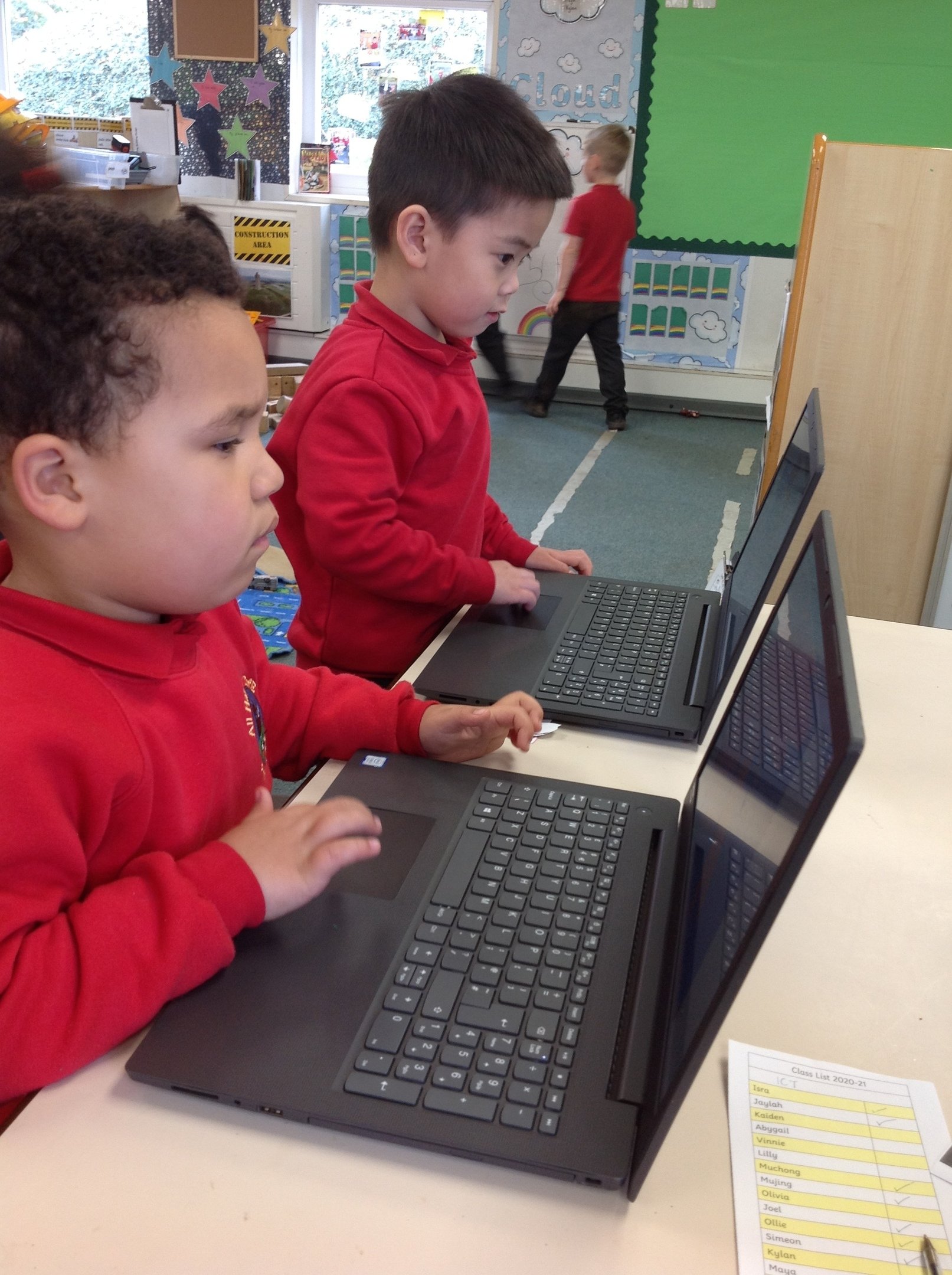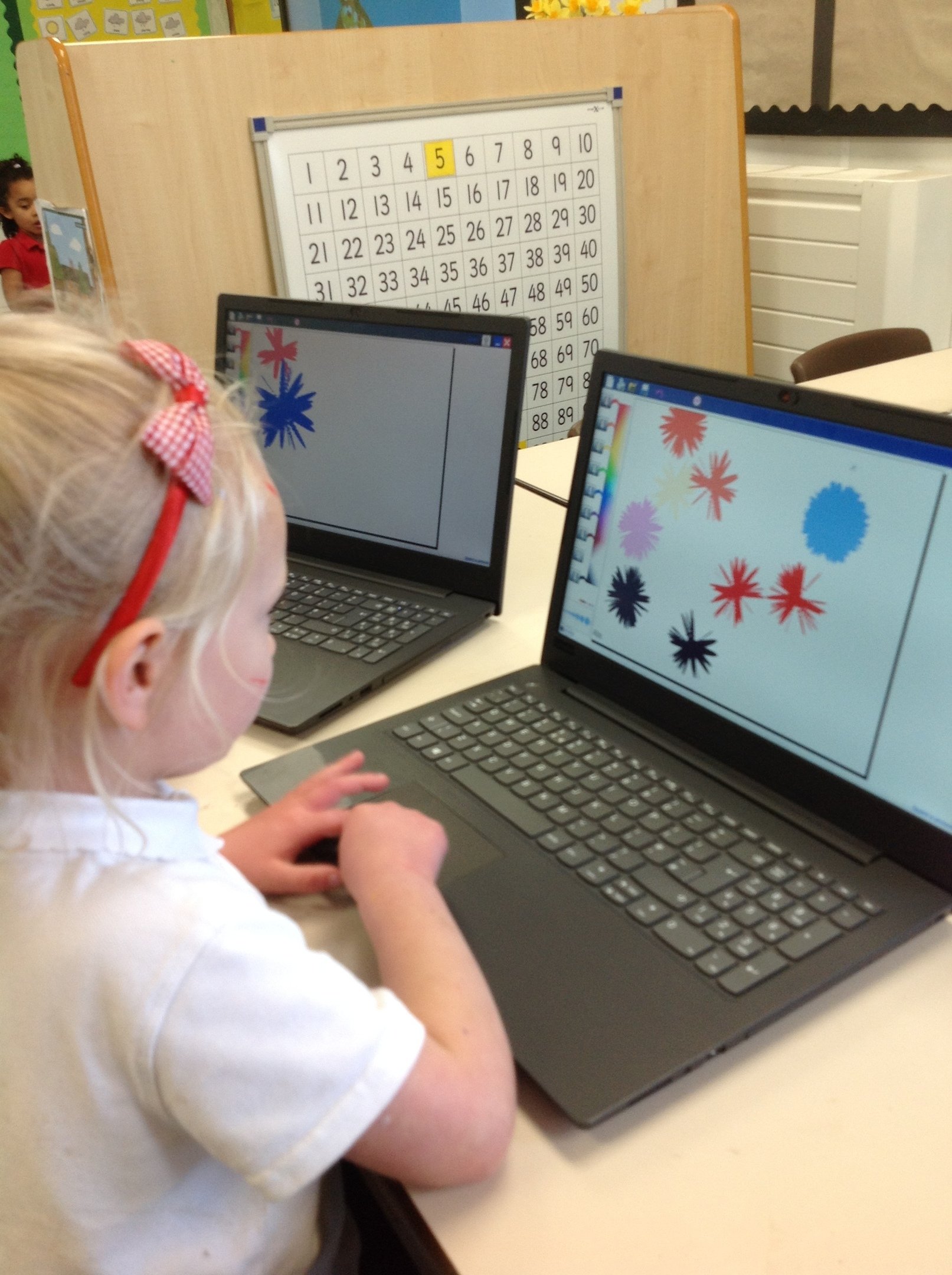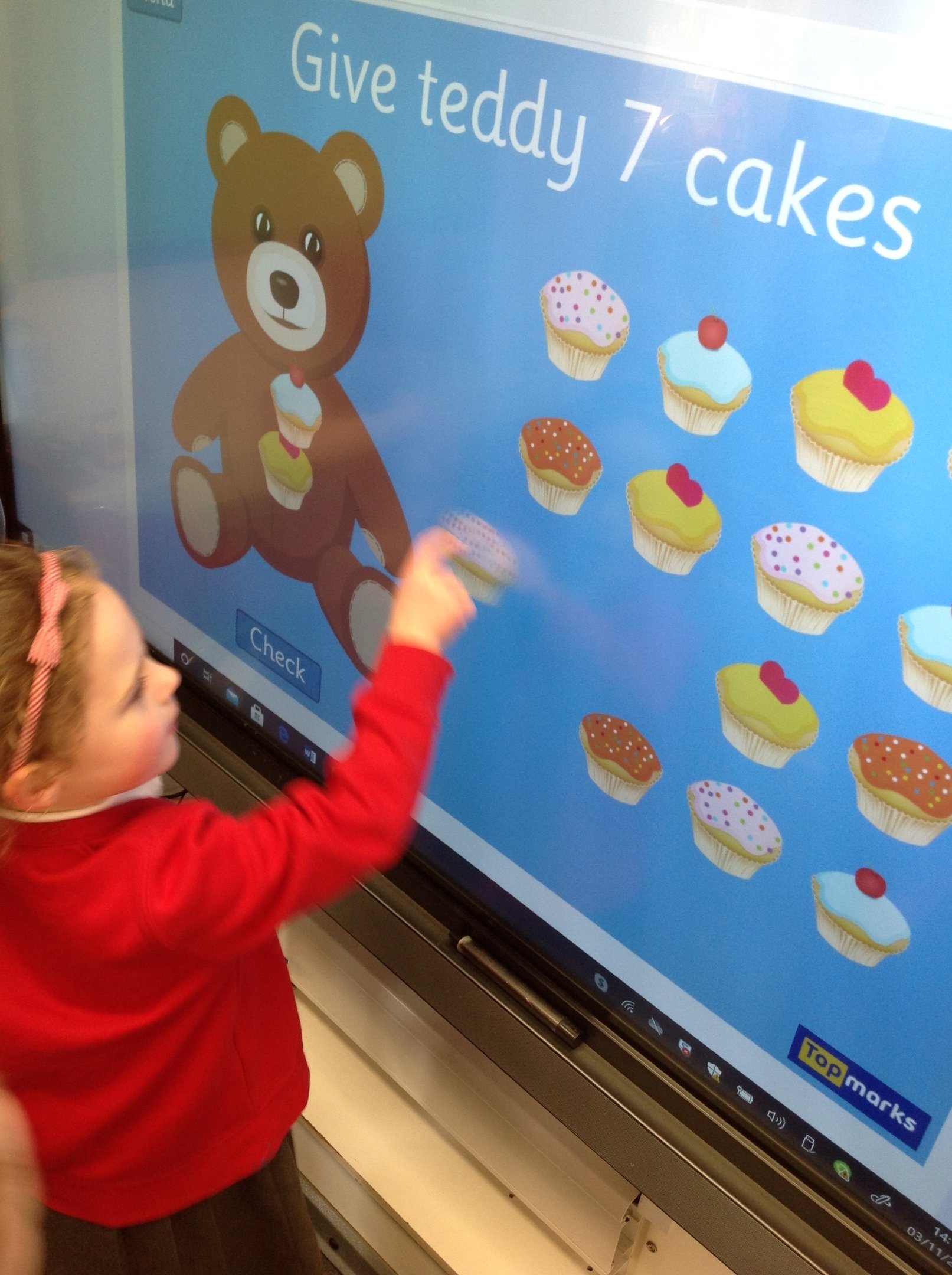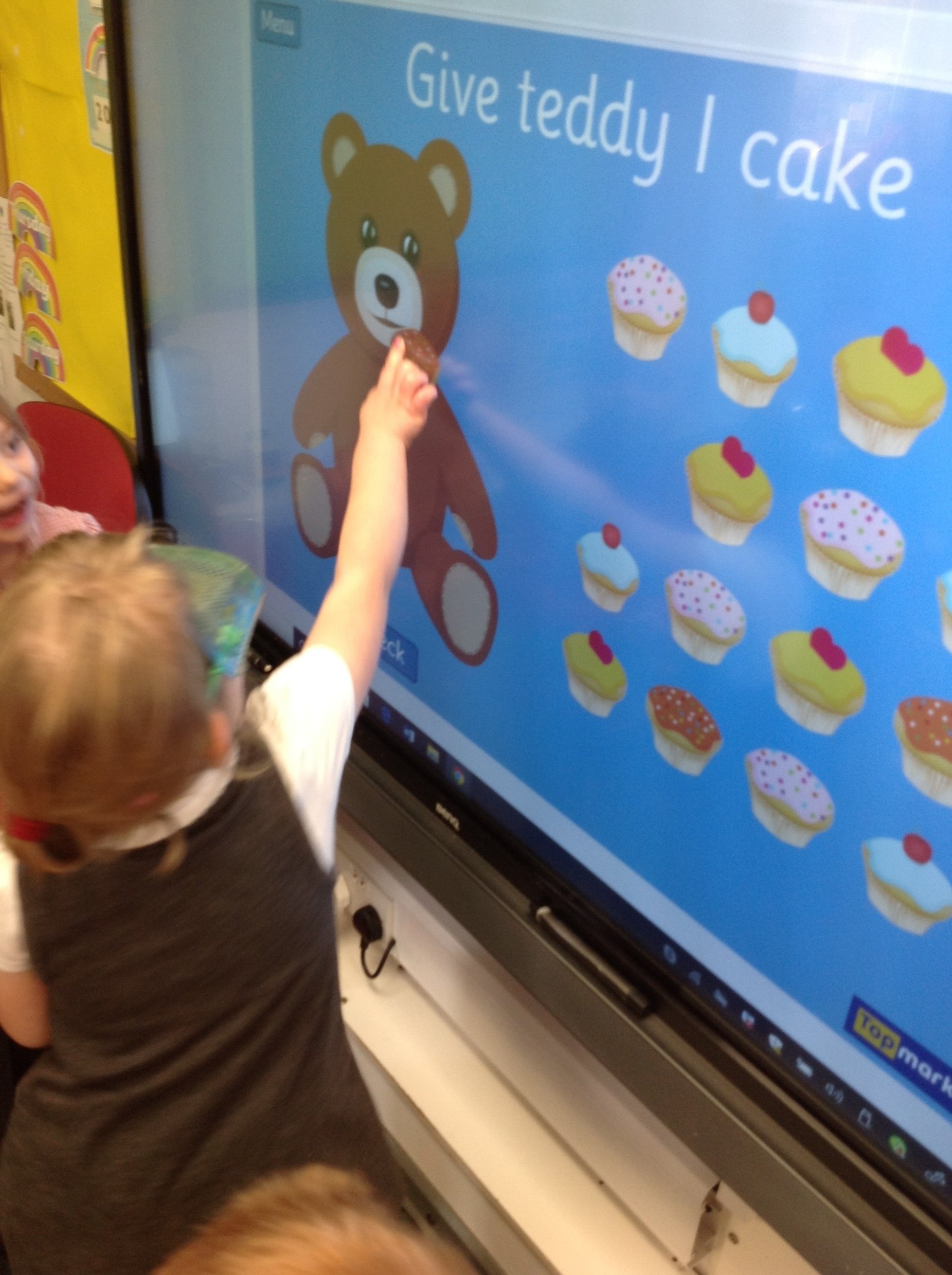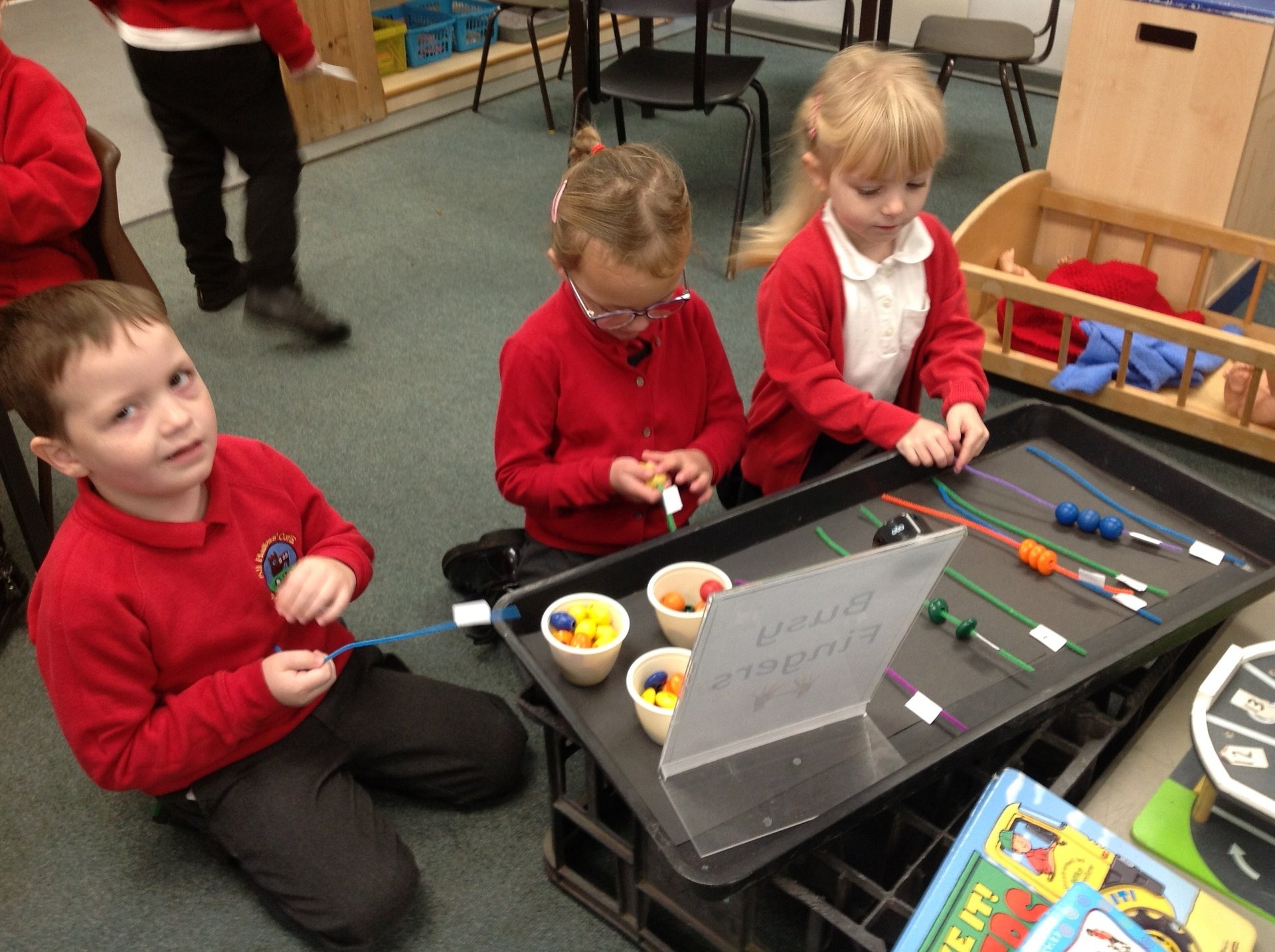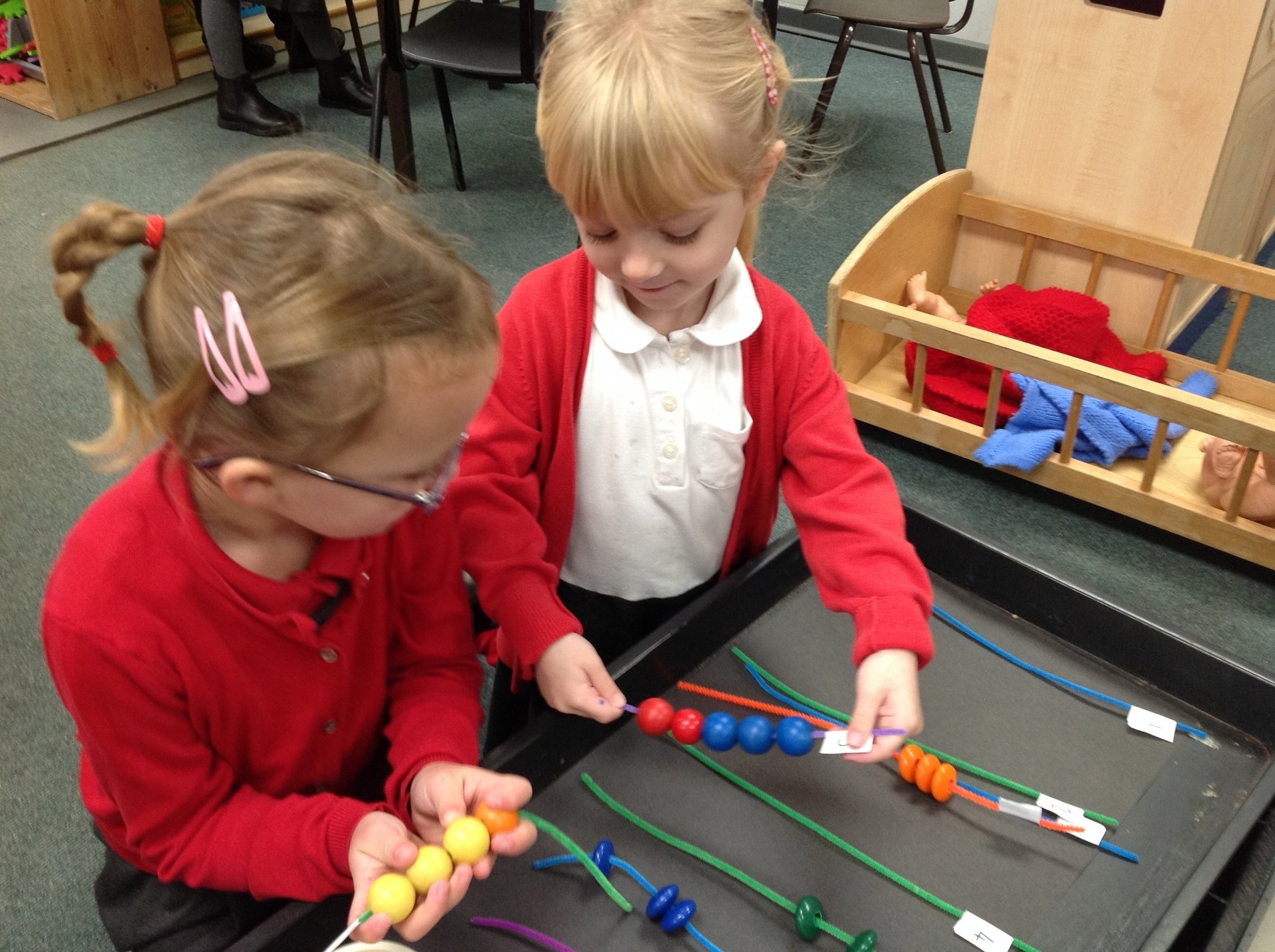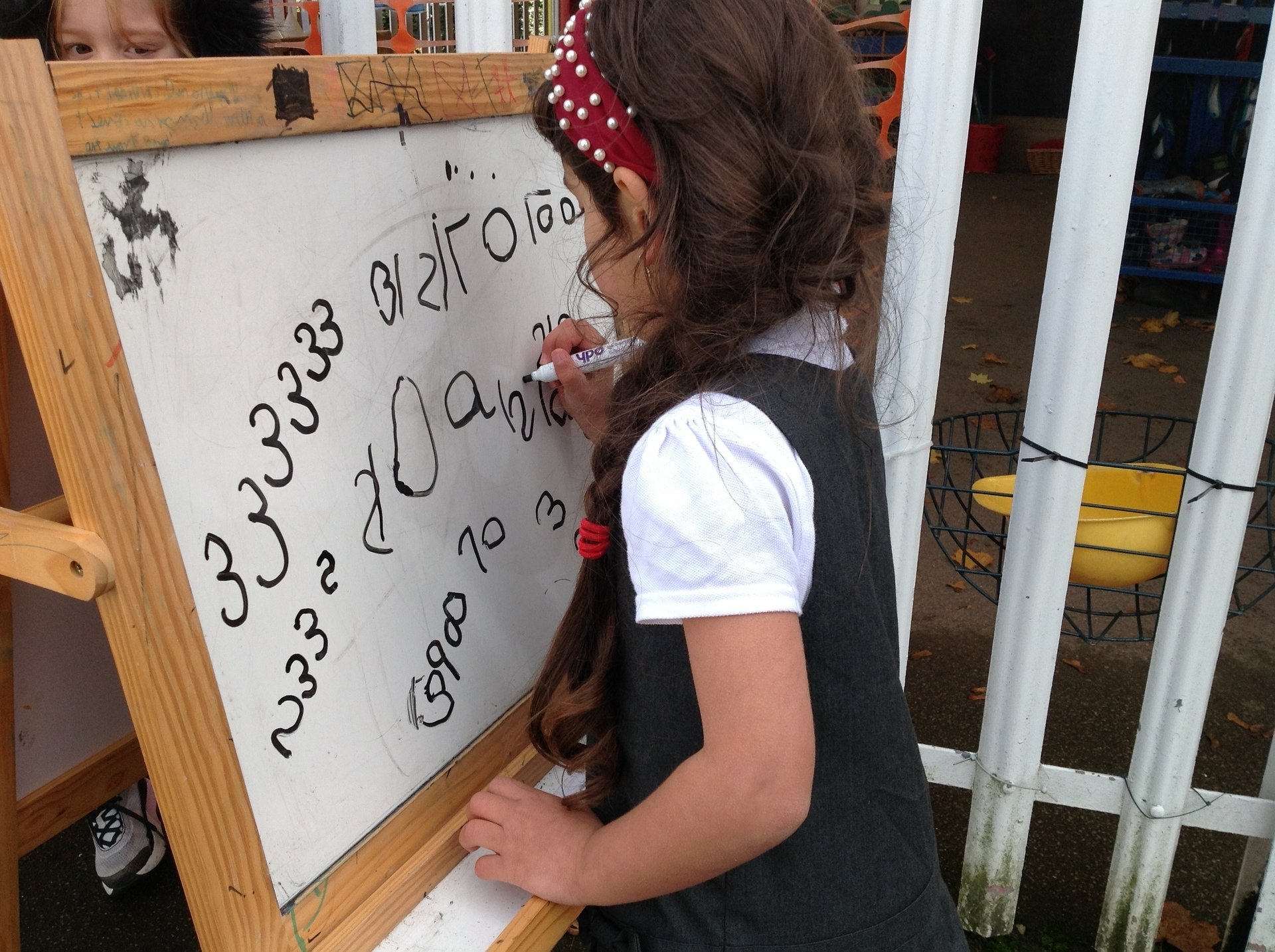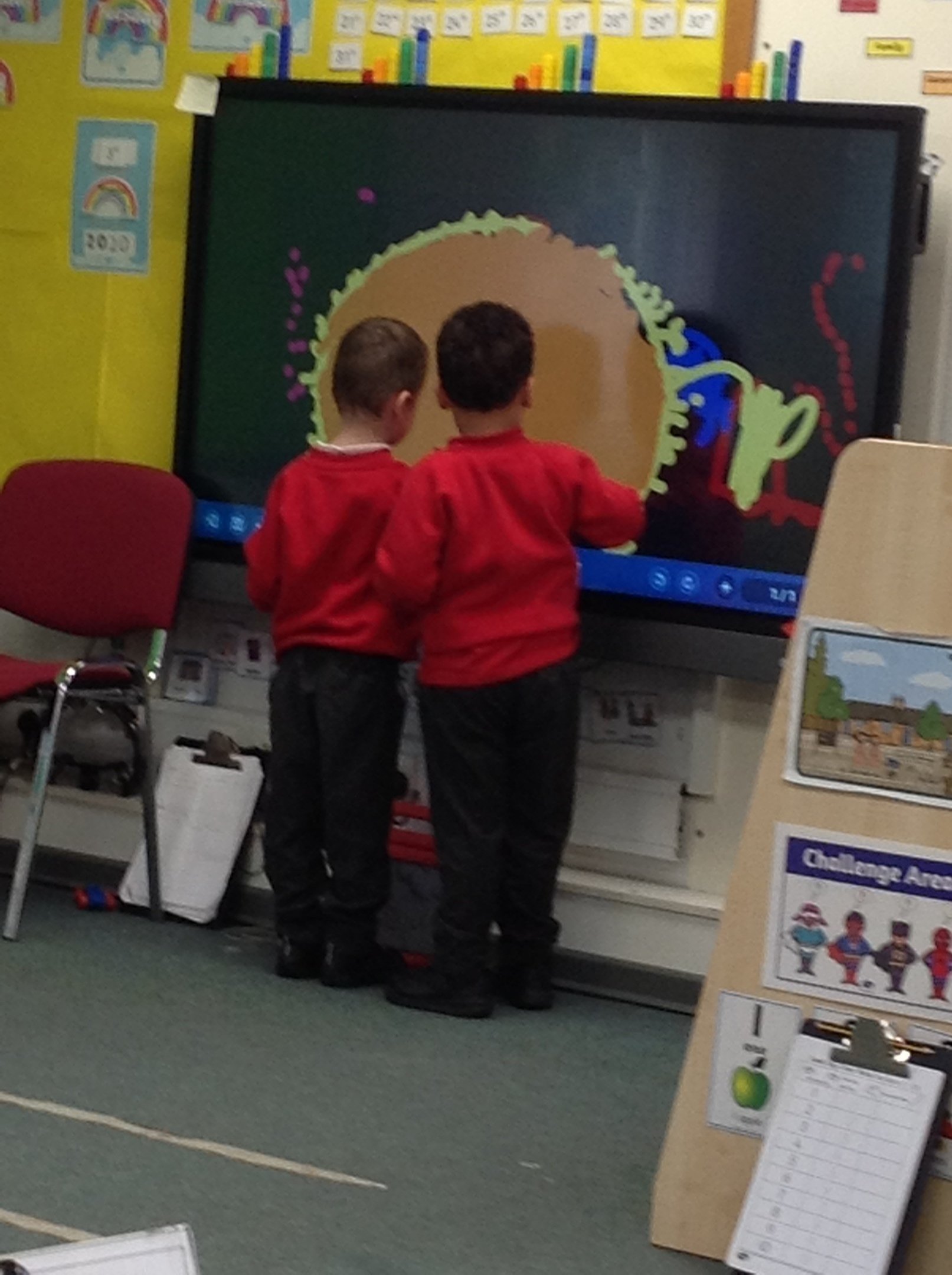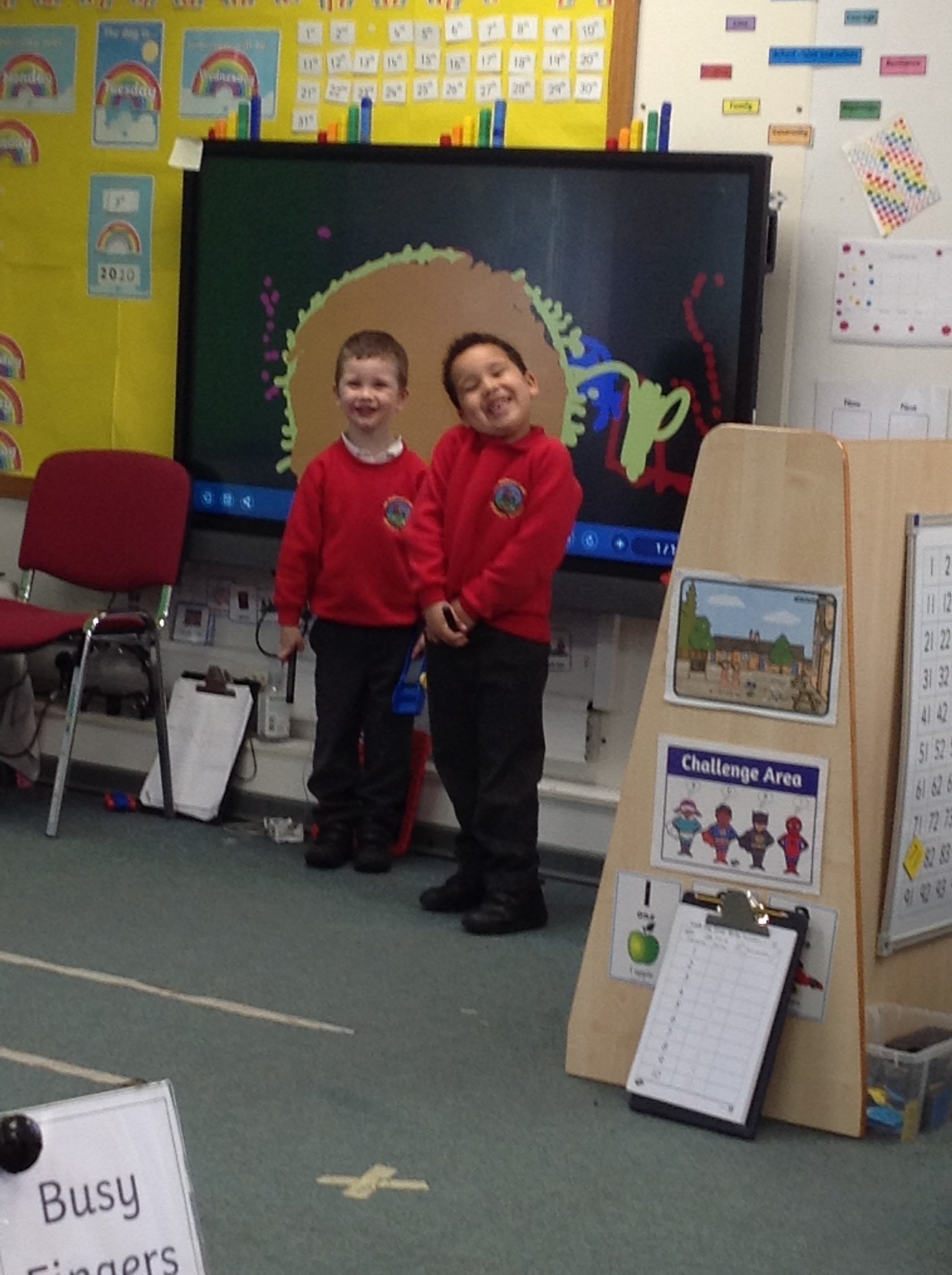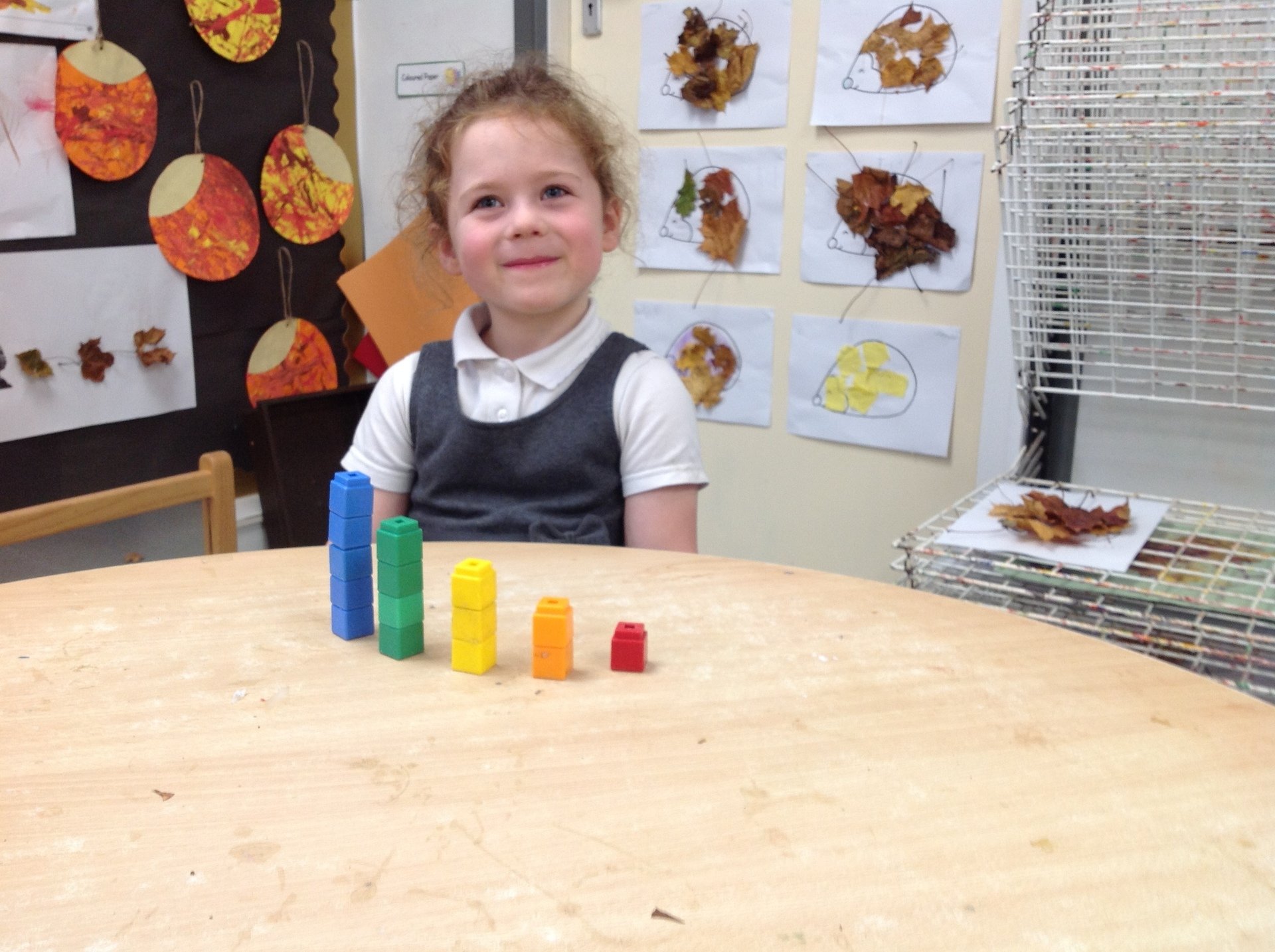 Please note that this Friday (23rd October) is an Inset Day and school is not open to the children. We return to school on Monday 2nd November. Have a lovely half term week.
Here are our award winners for this week.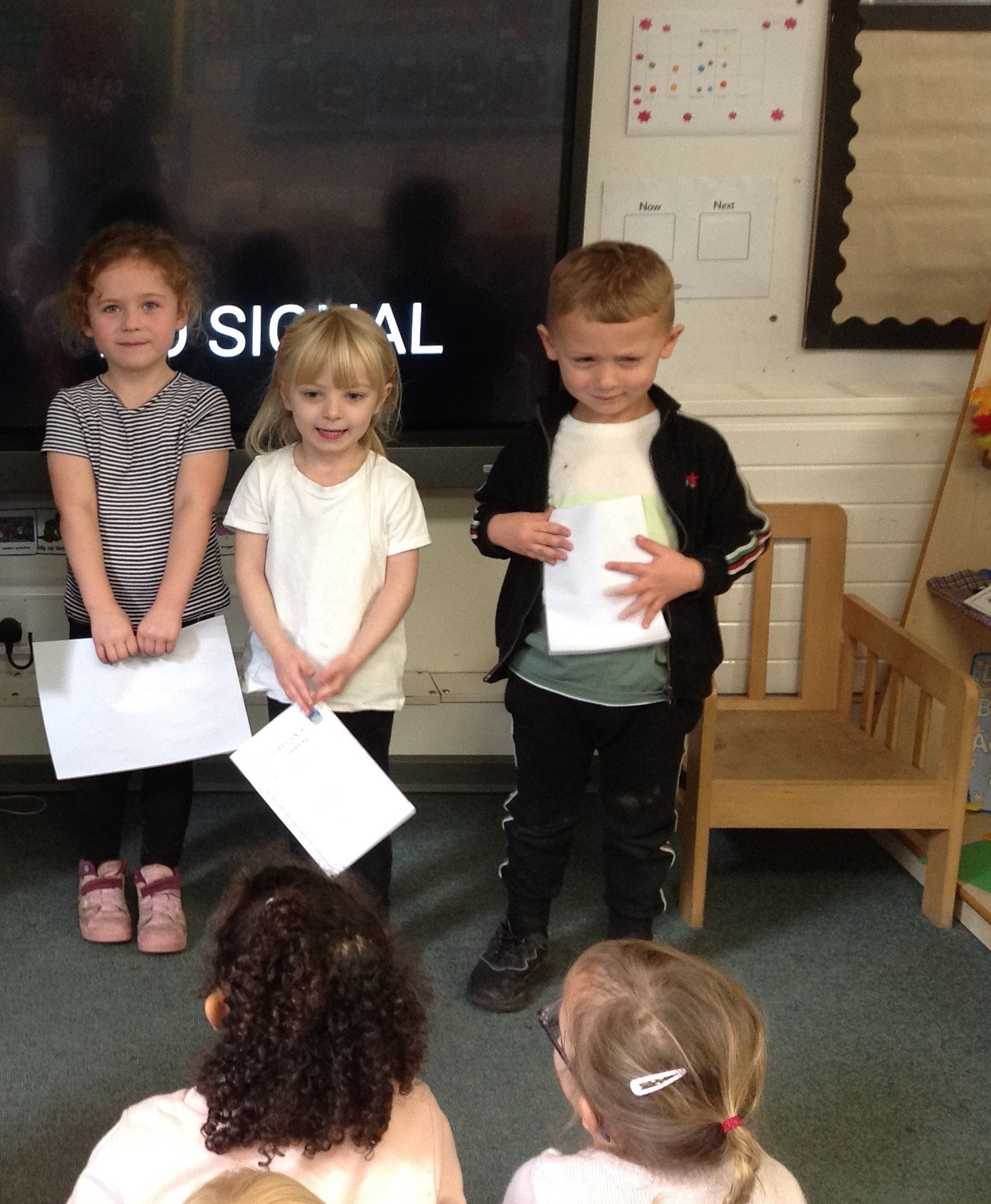 Here are some super photos showing some of the fantastic learning which has been taking place in our class.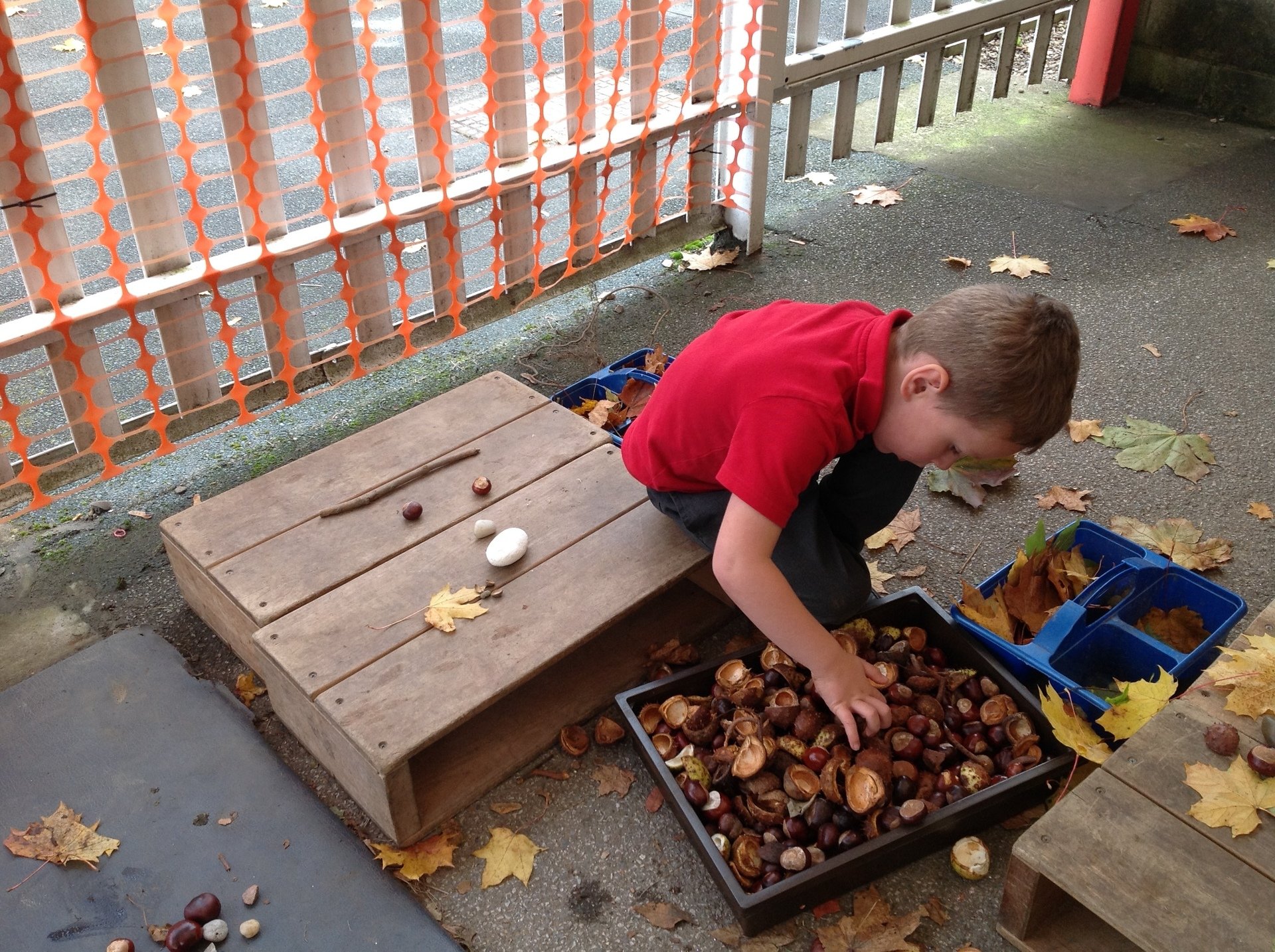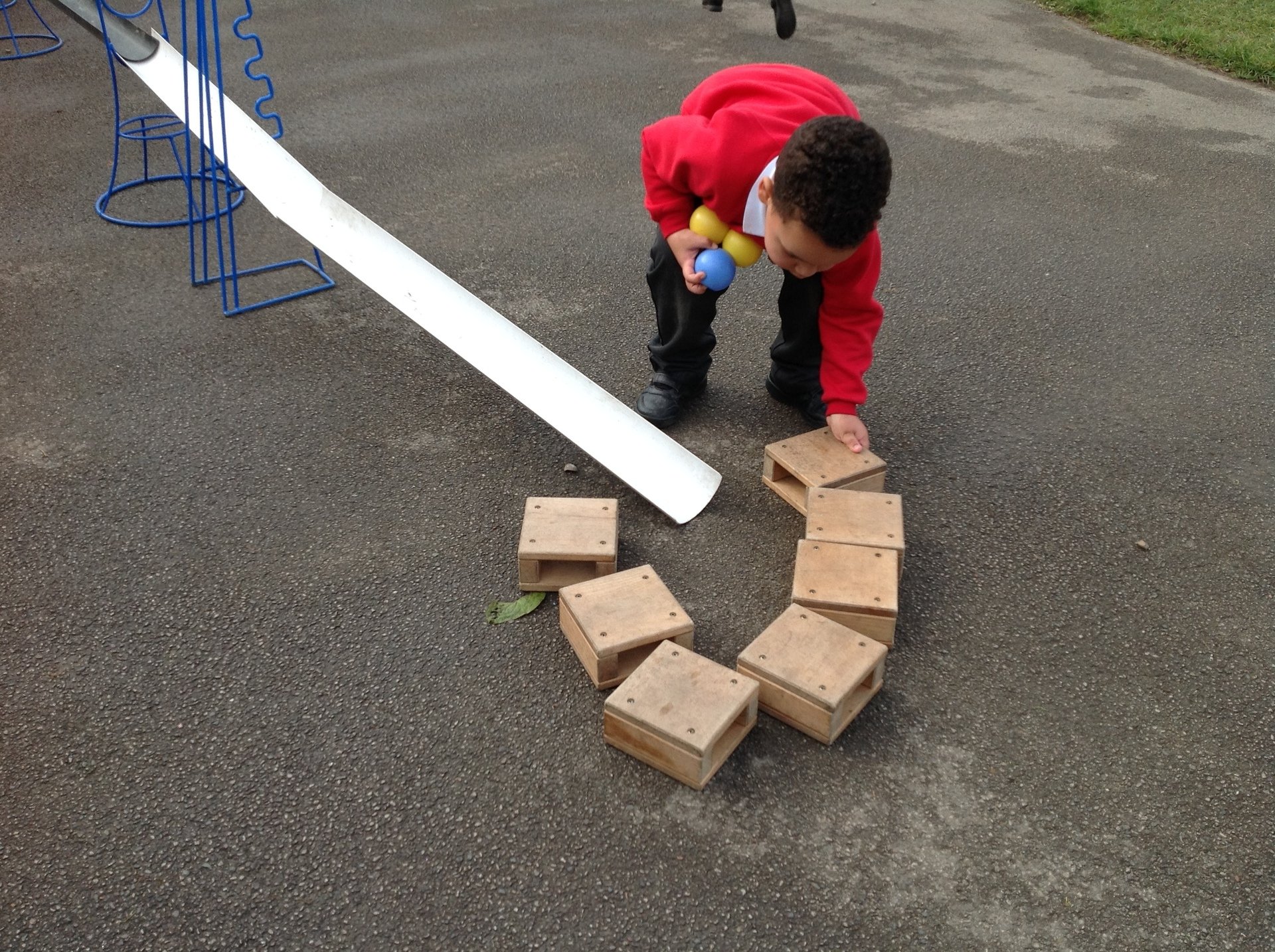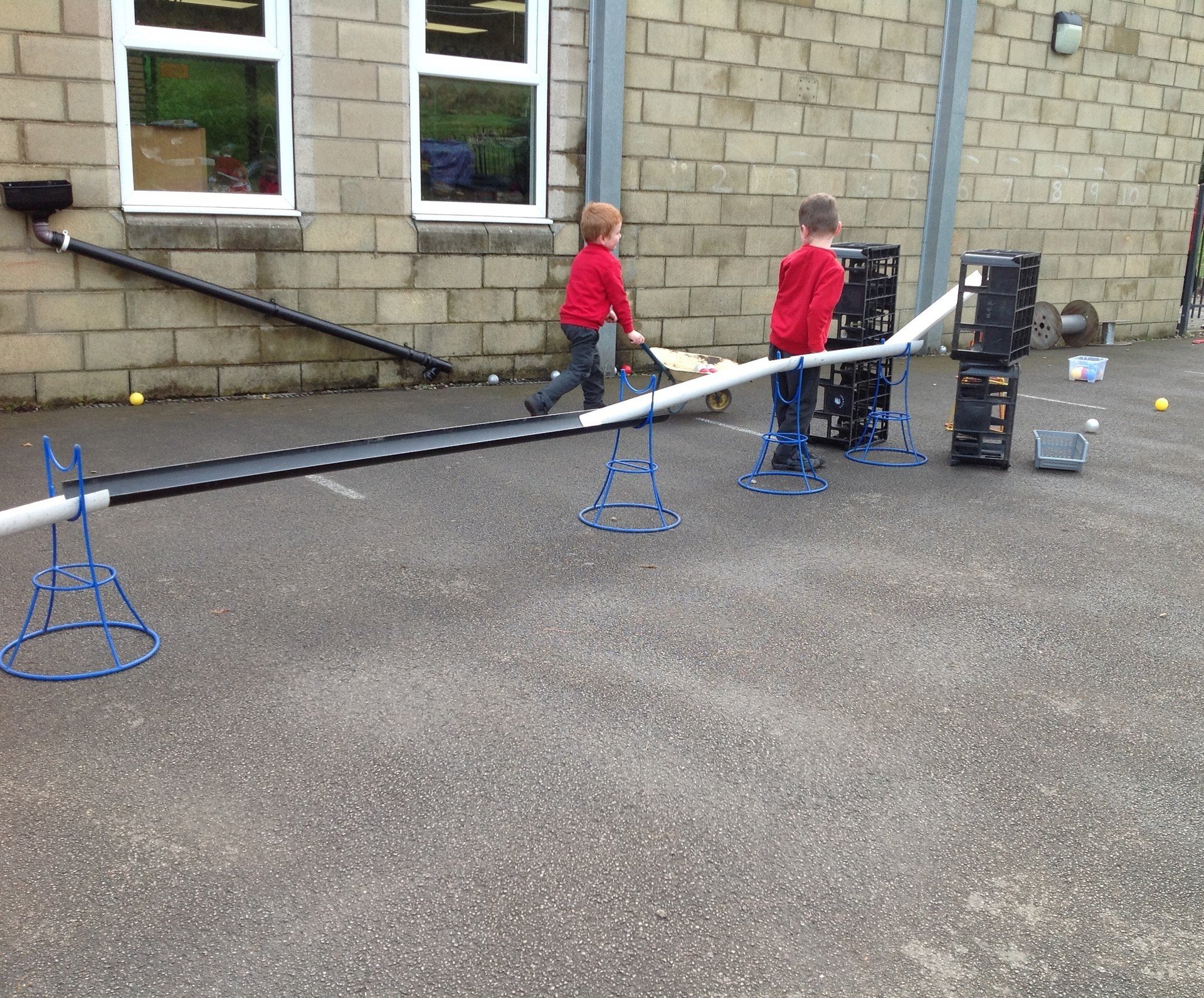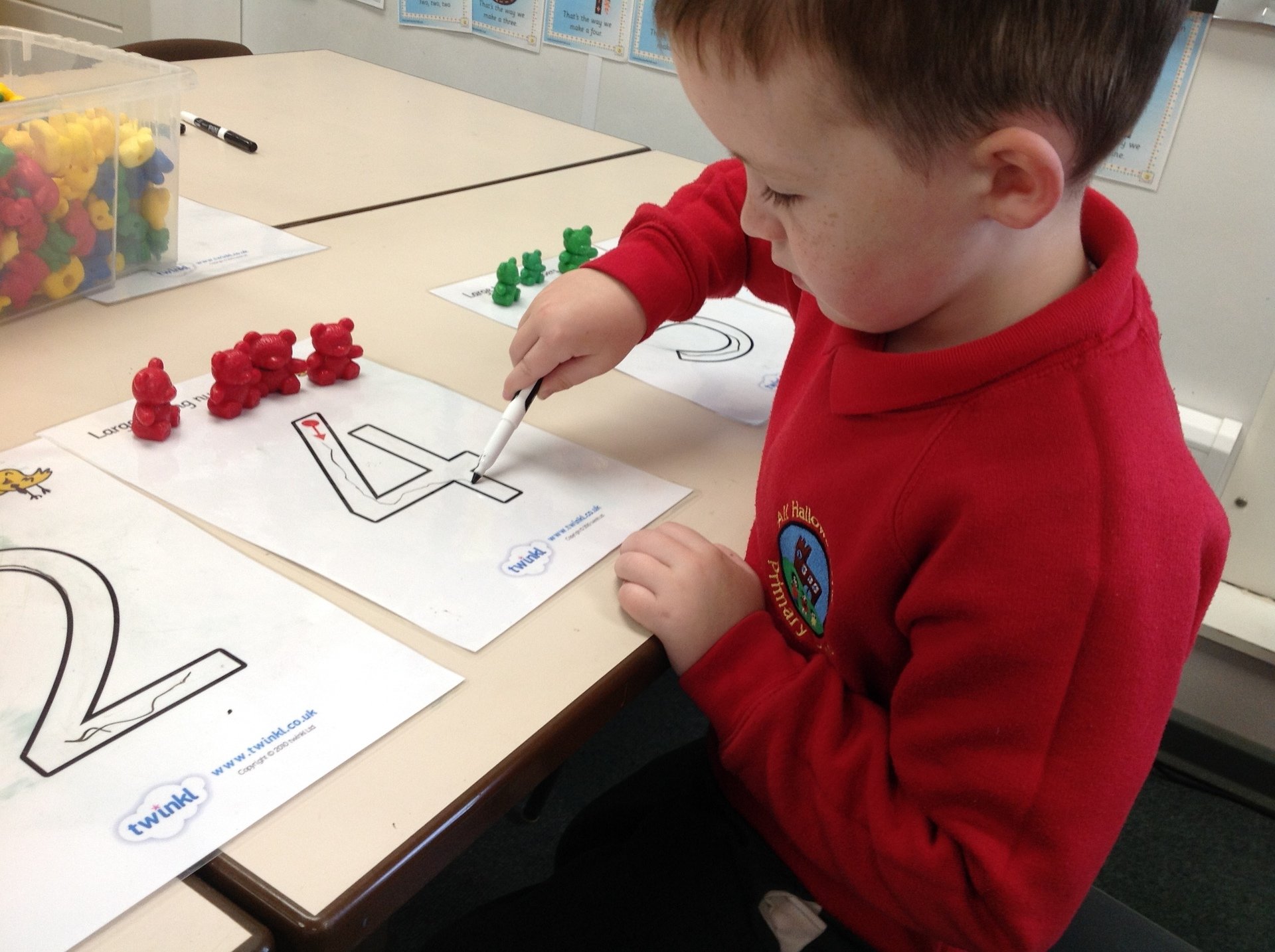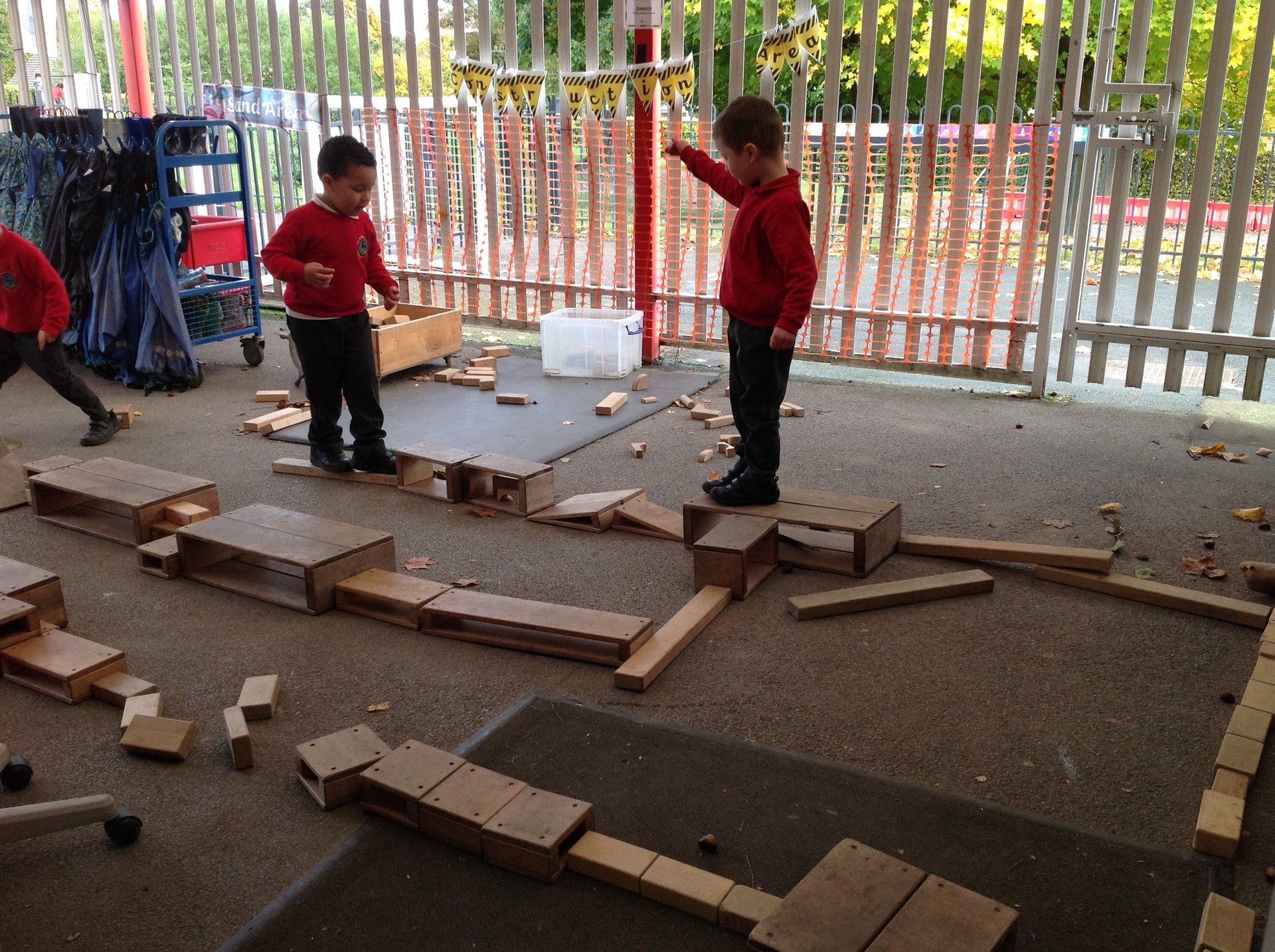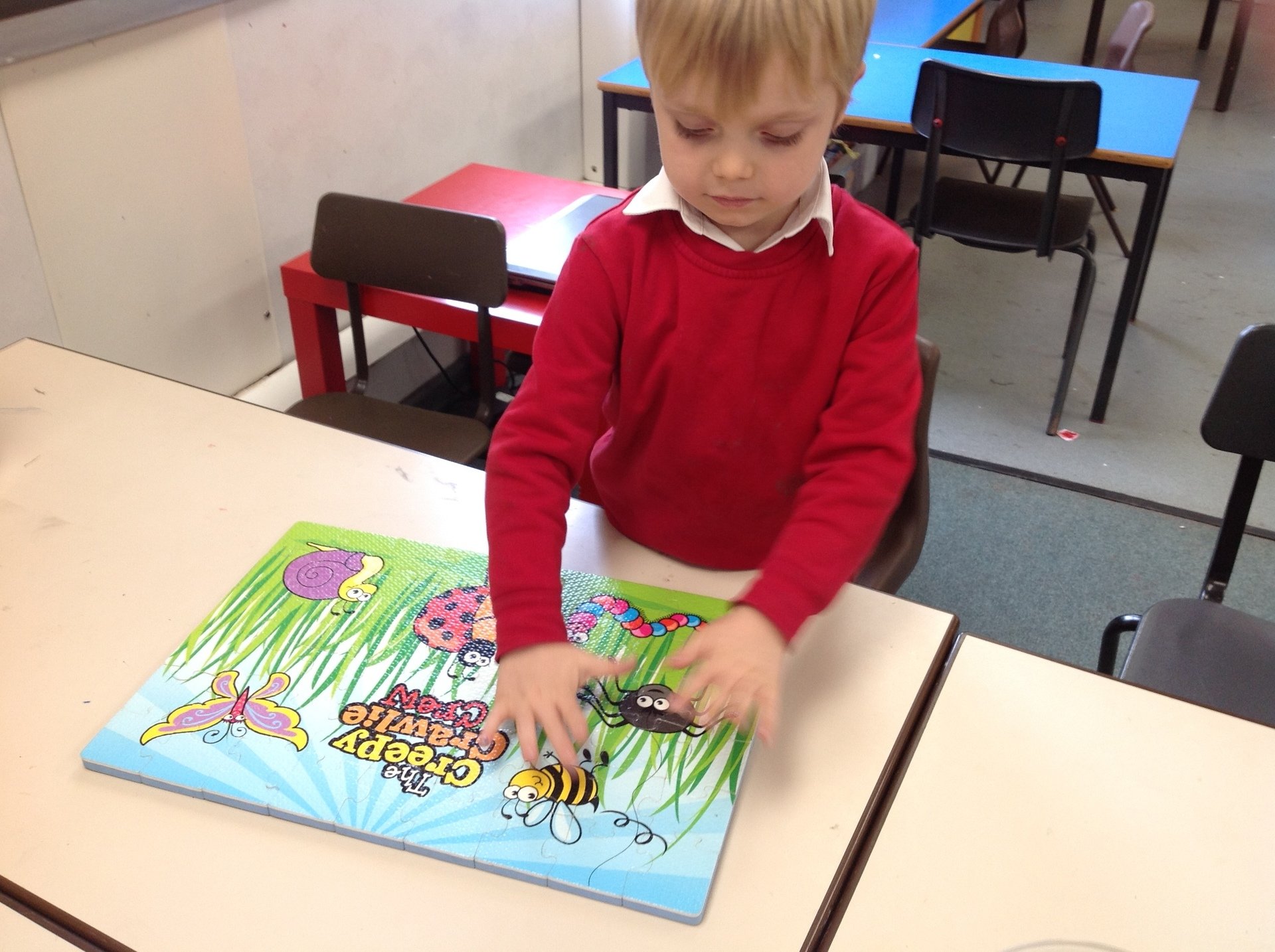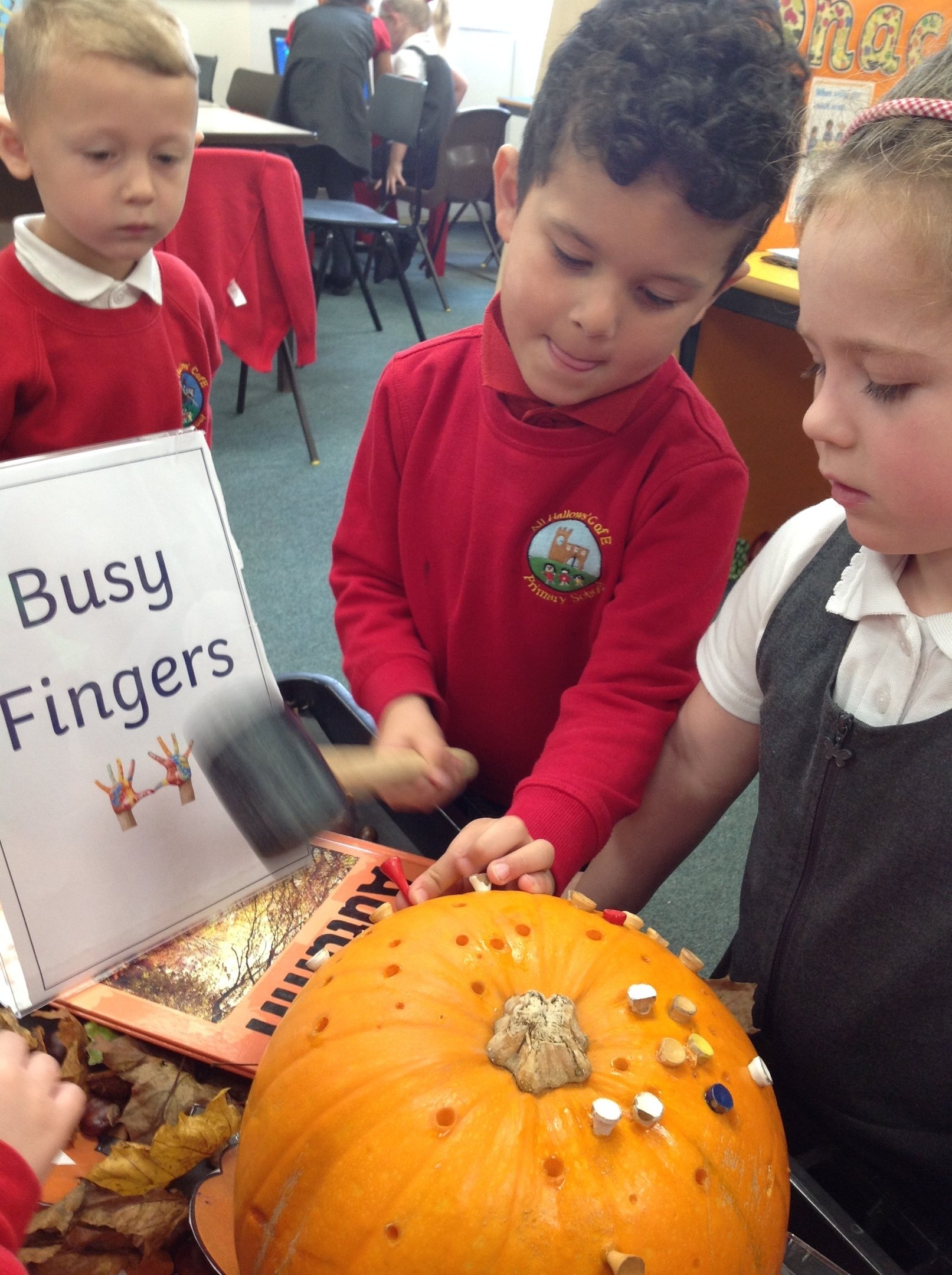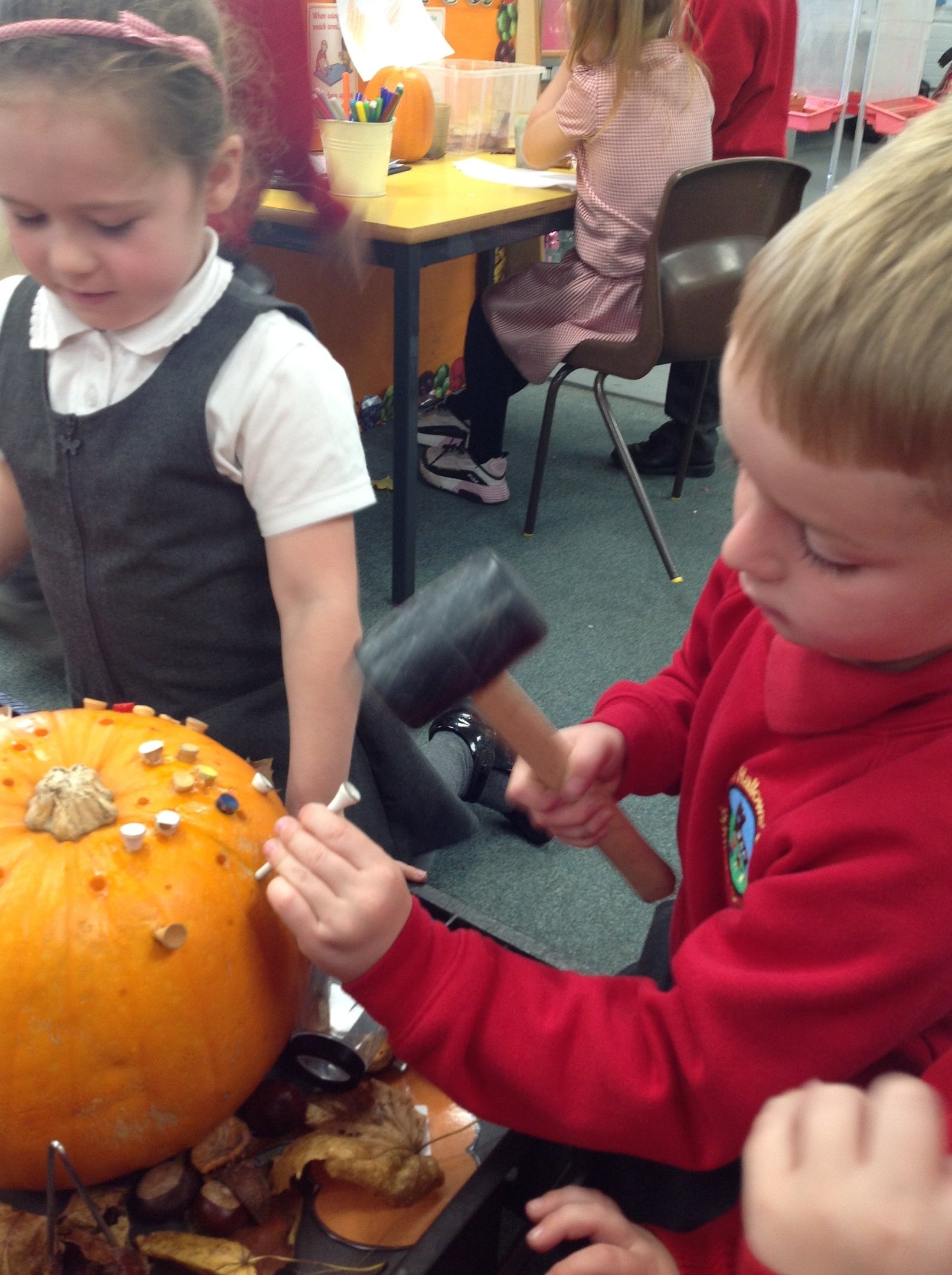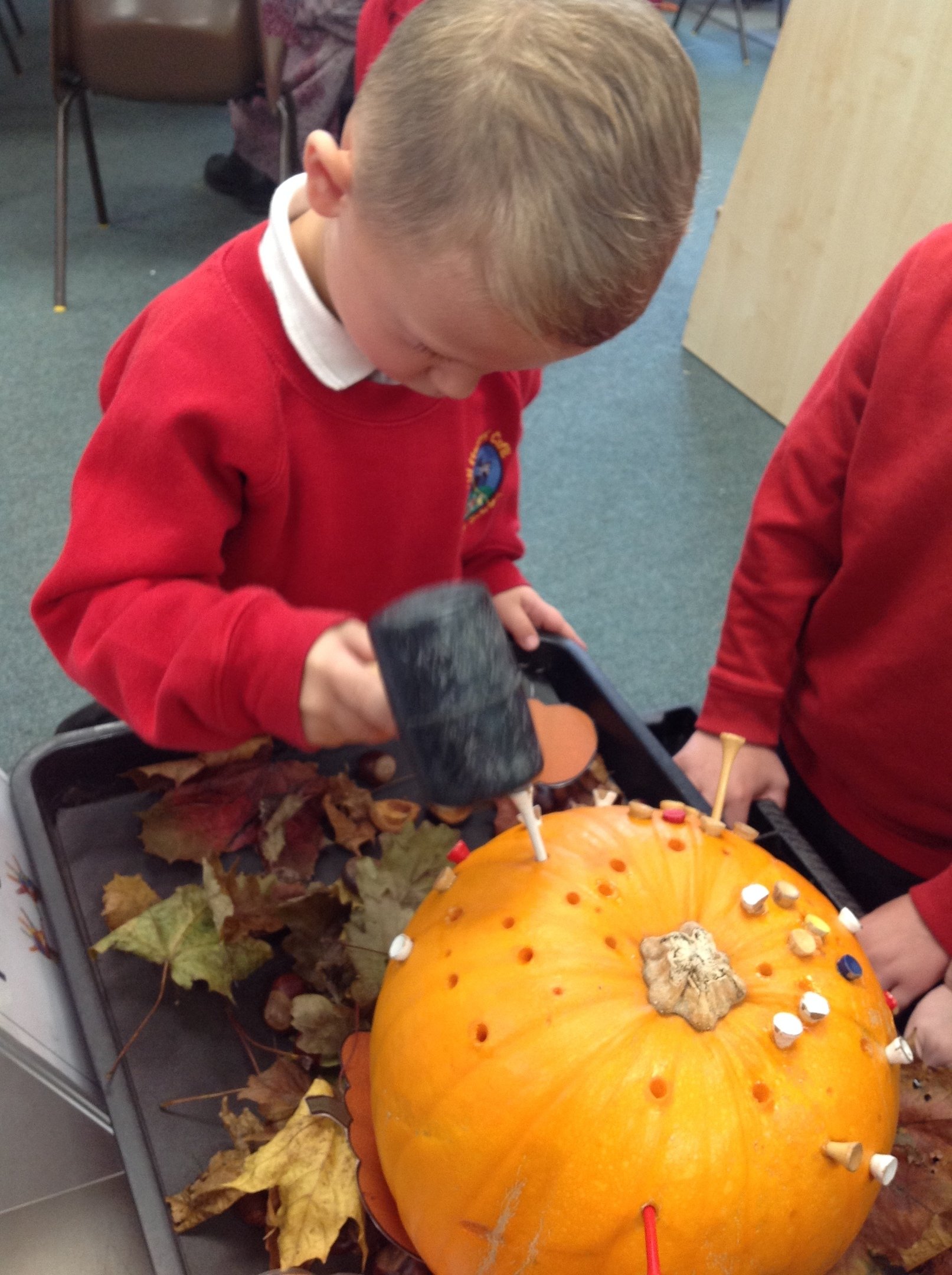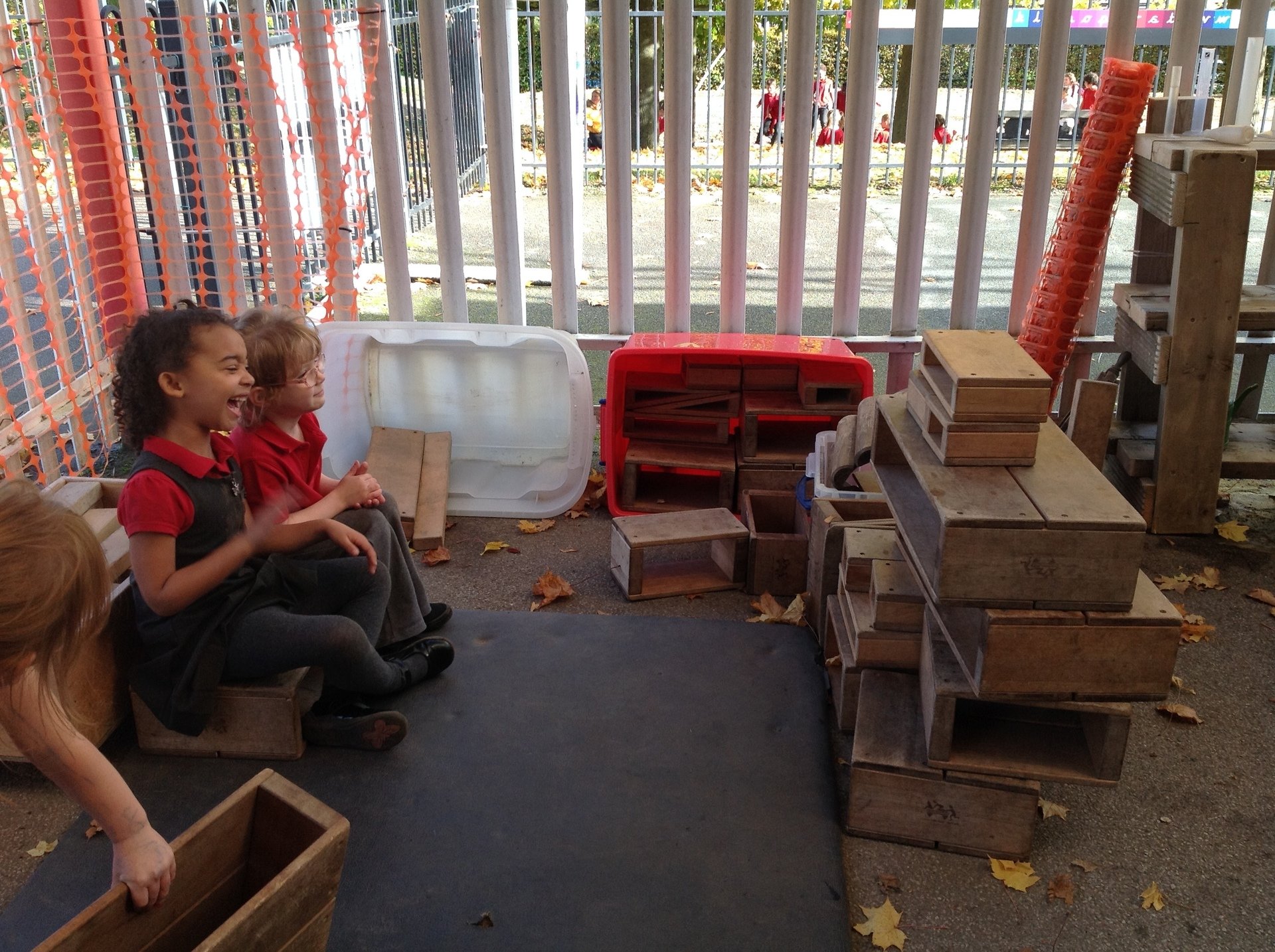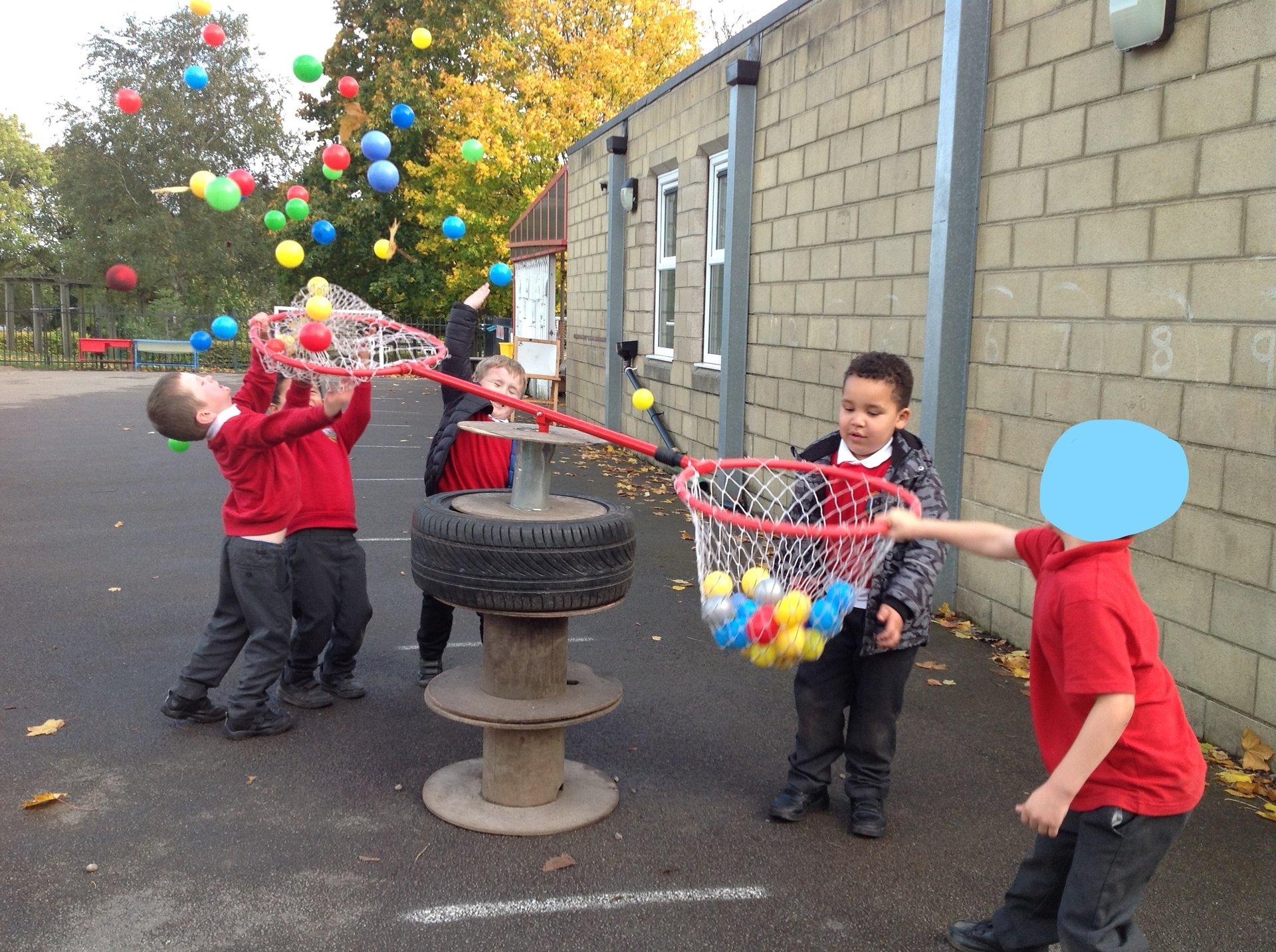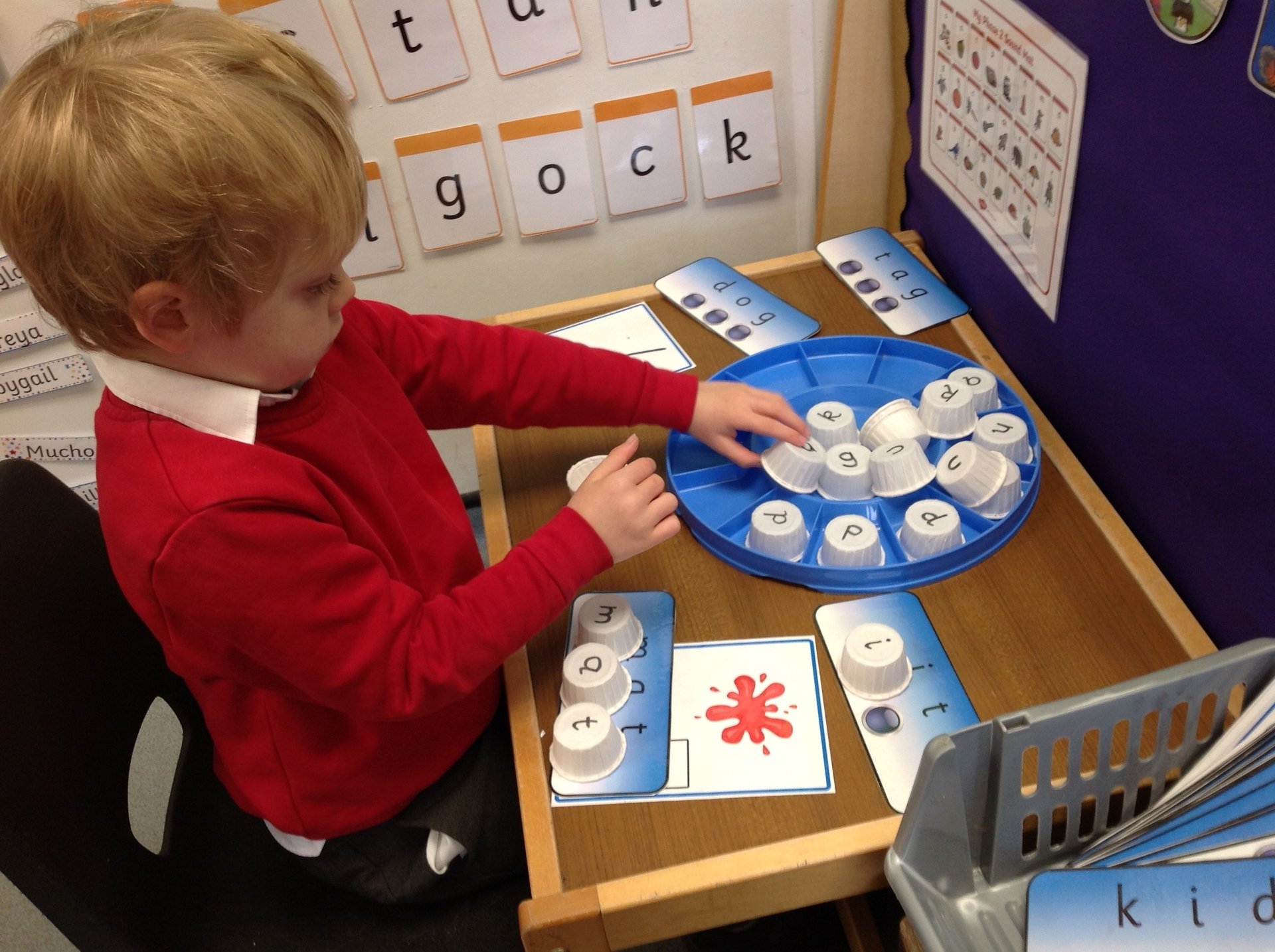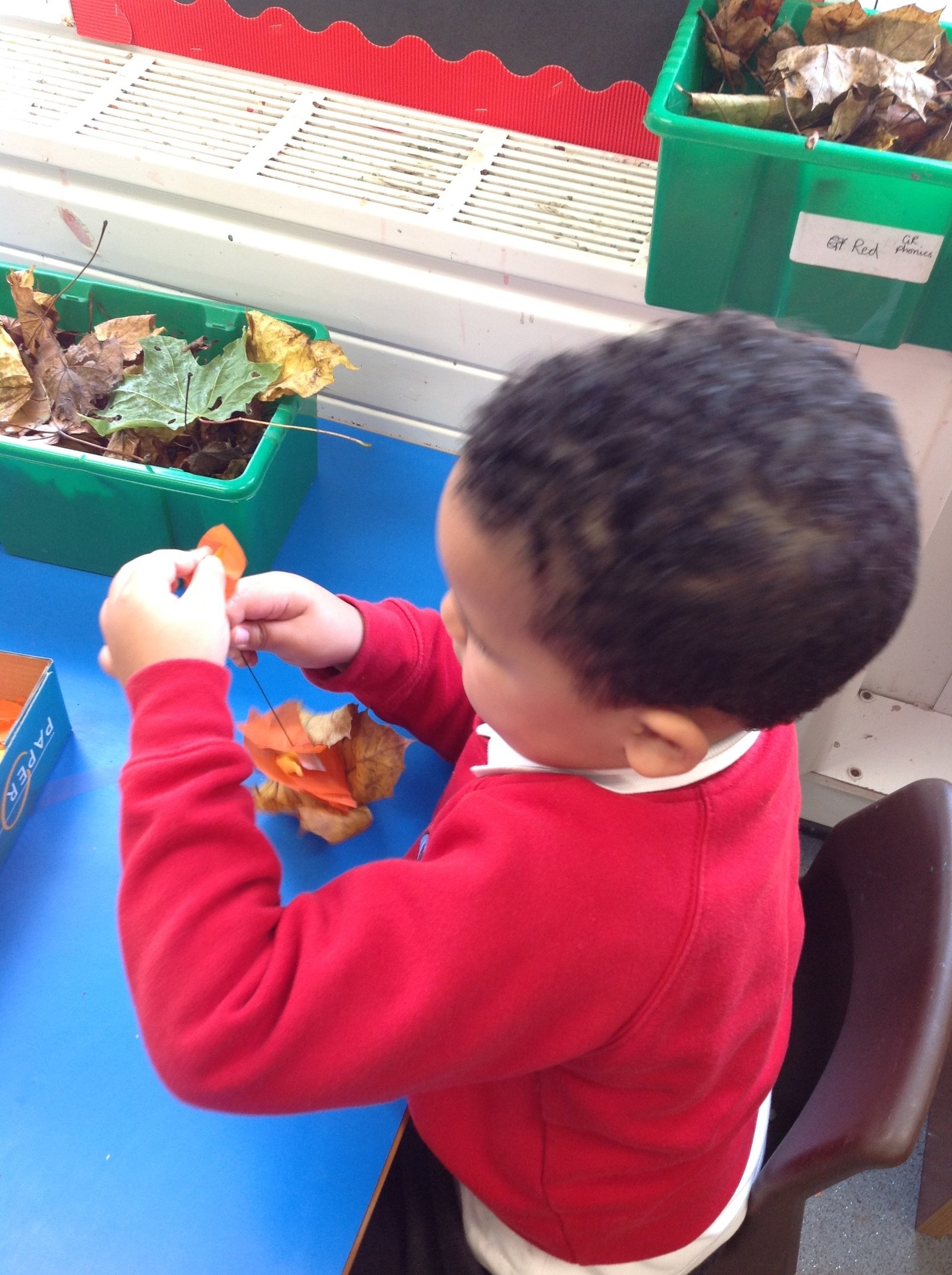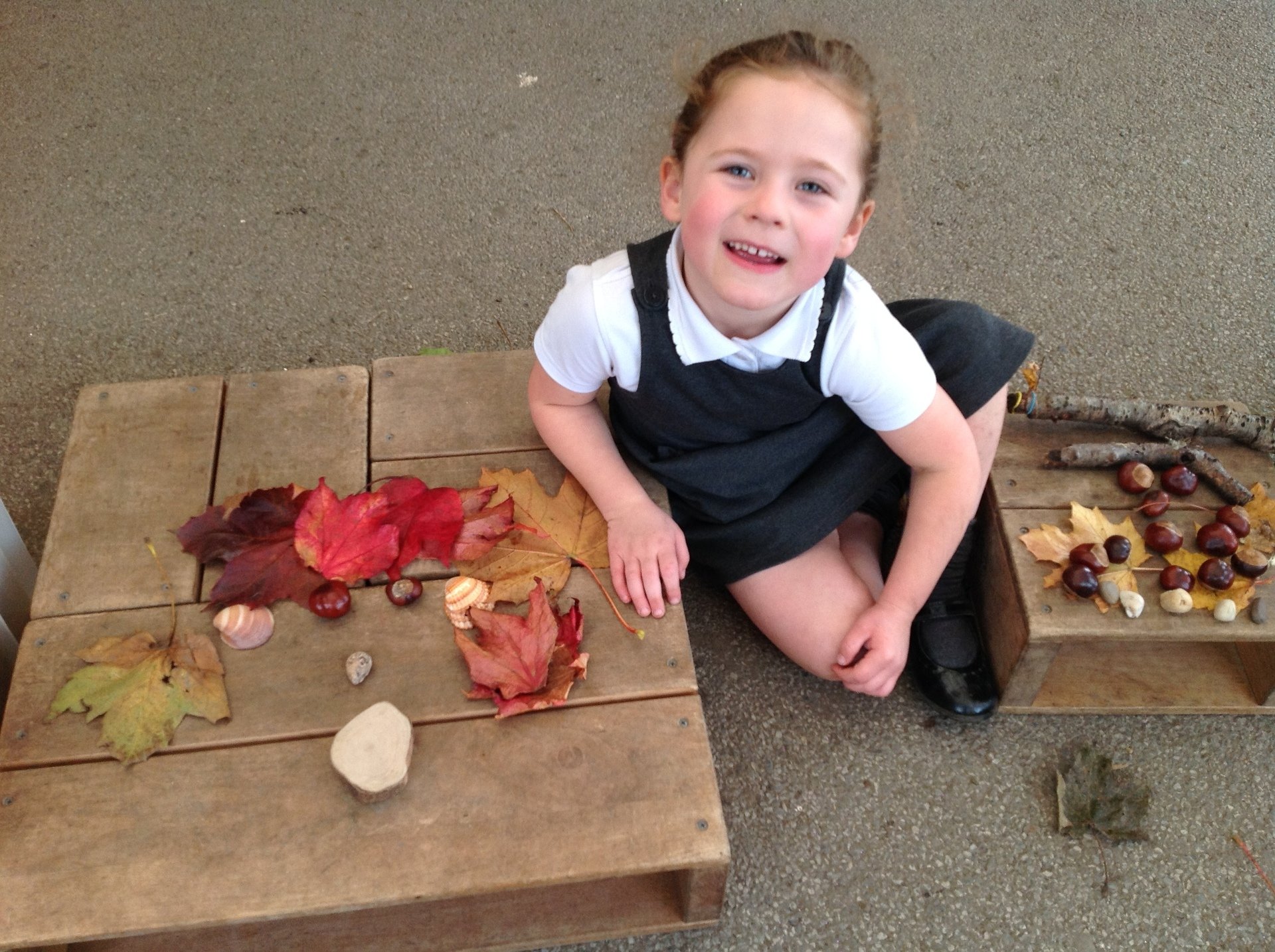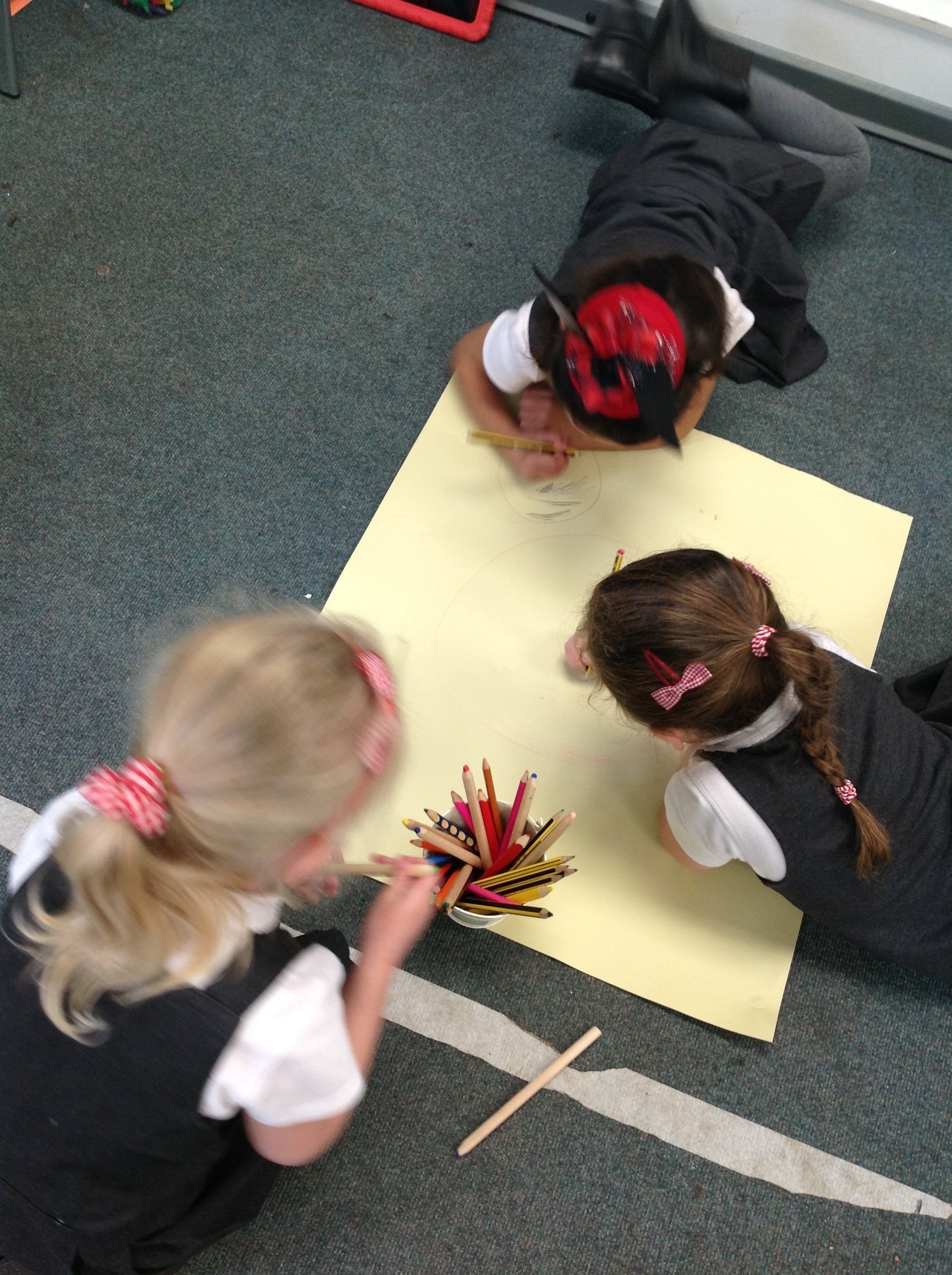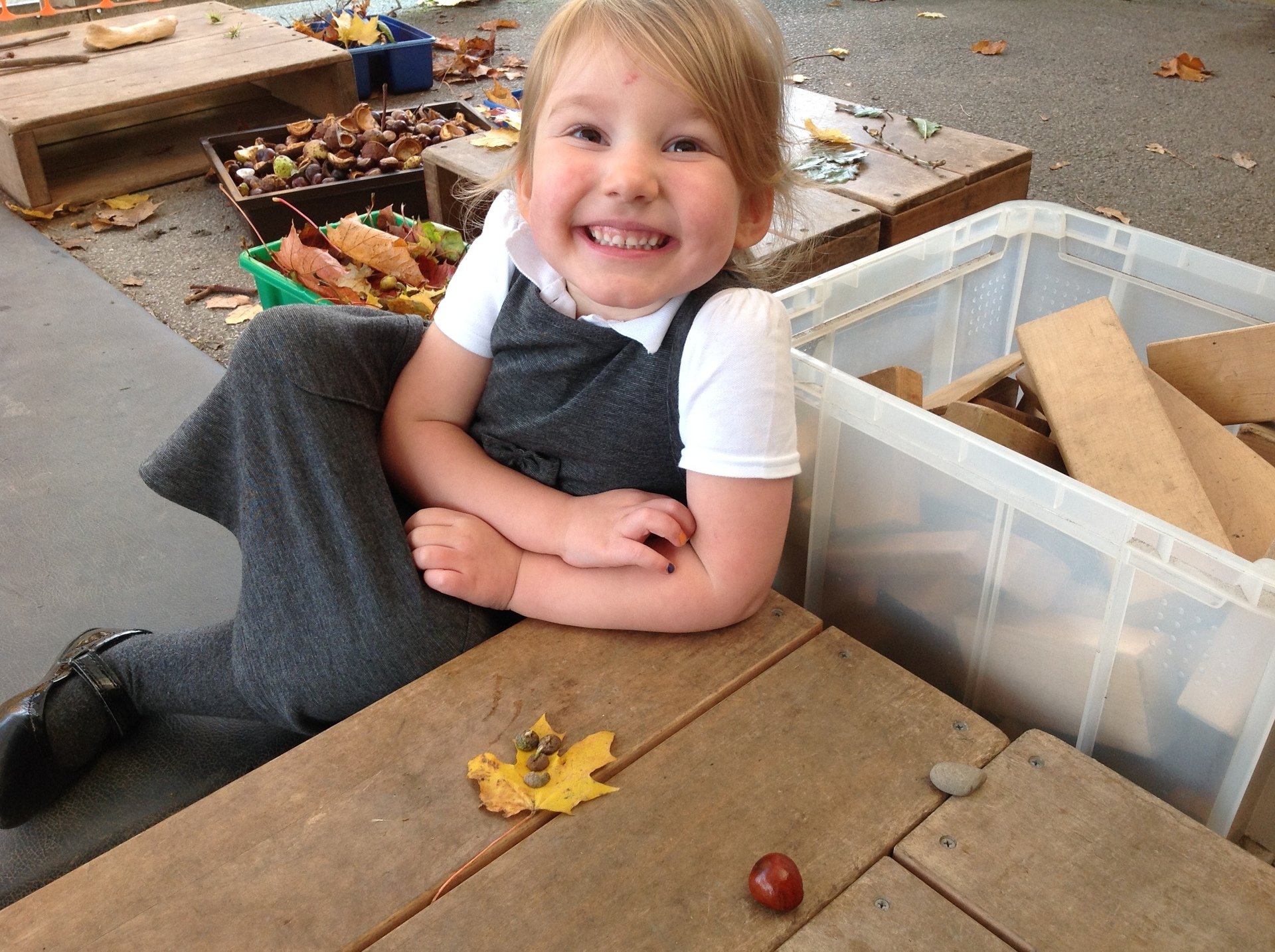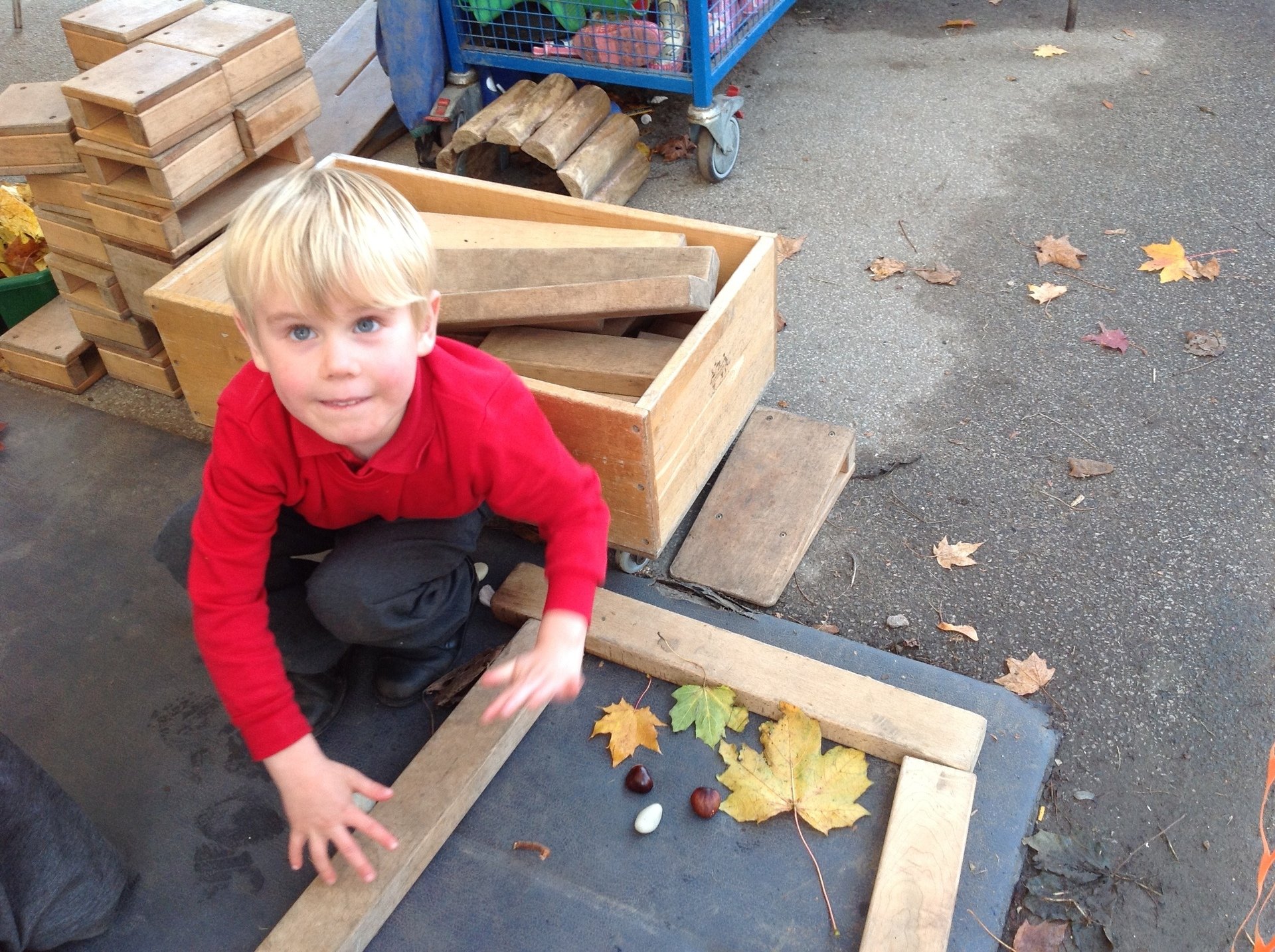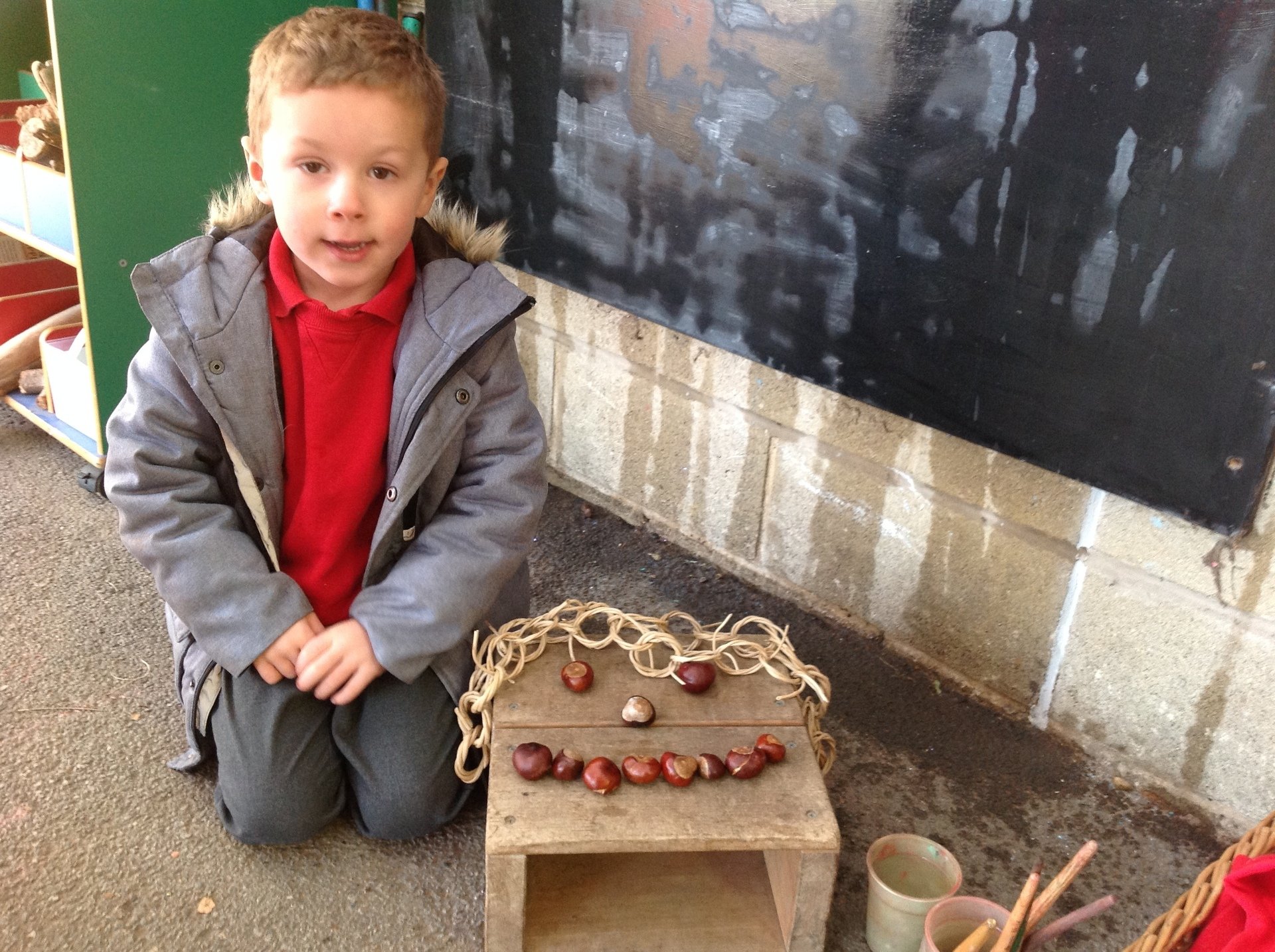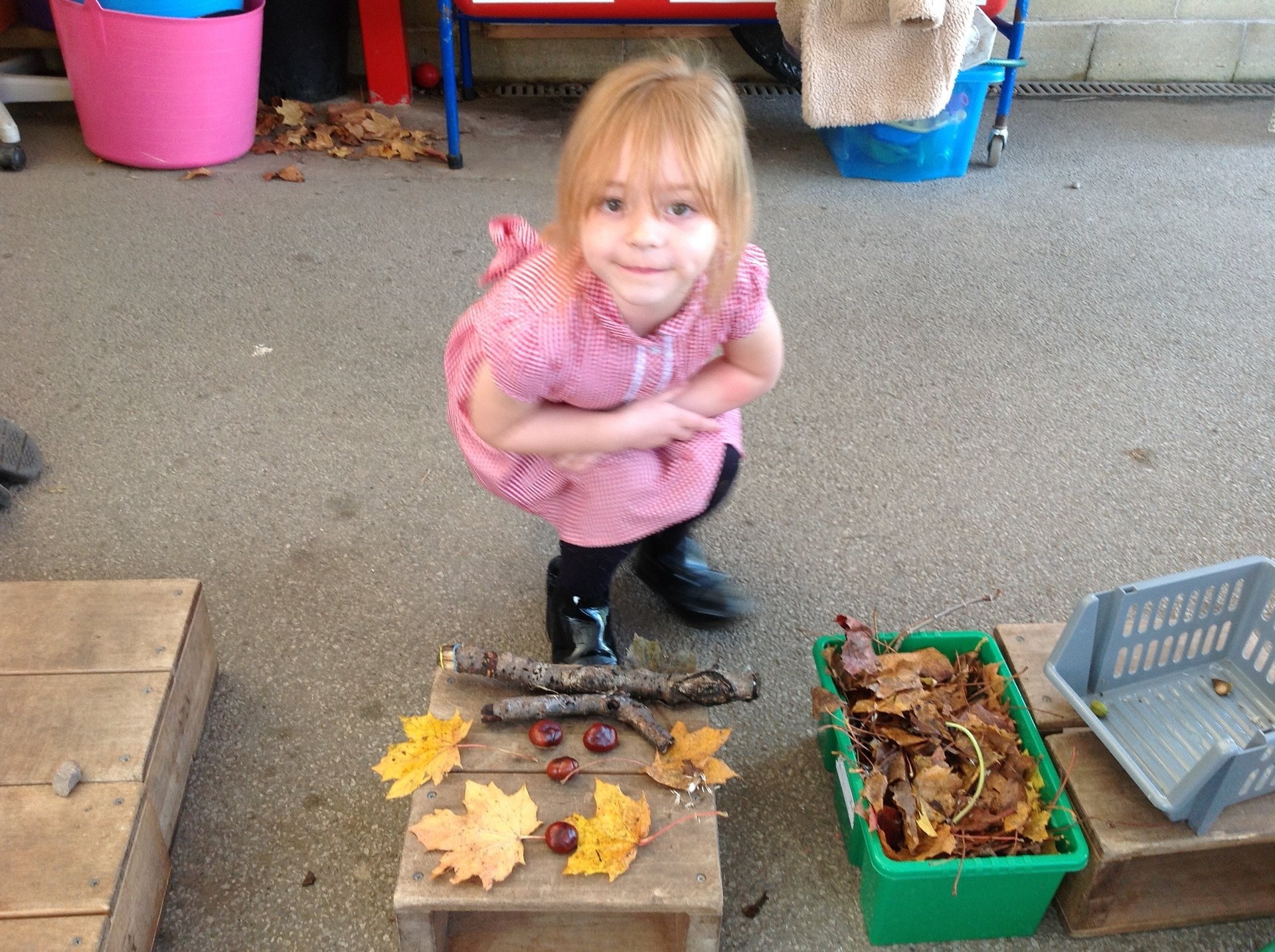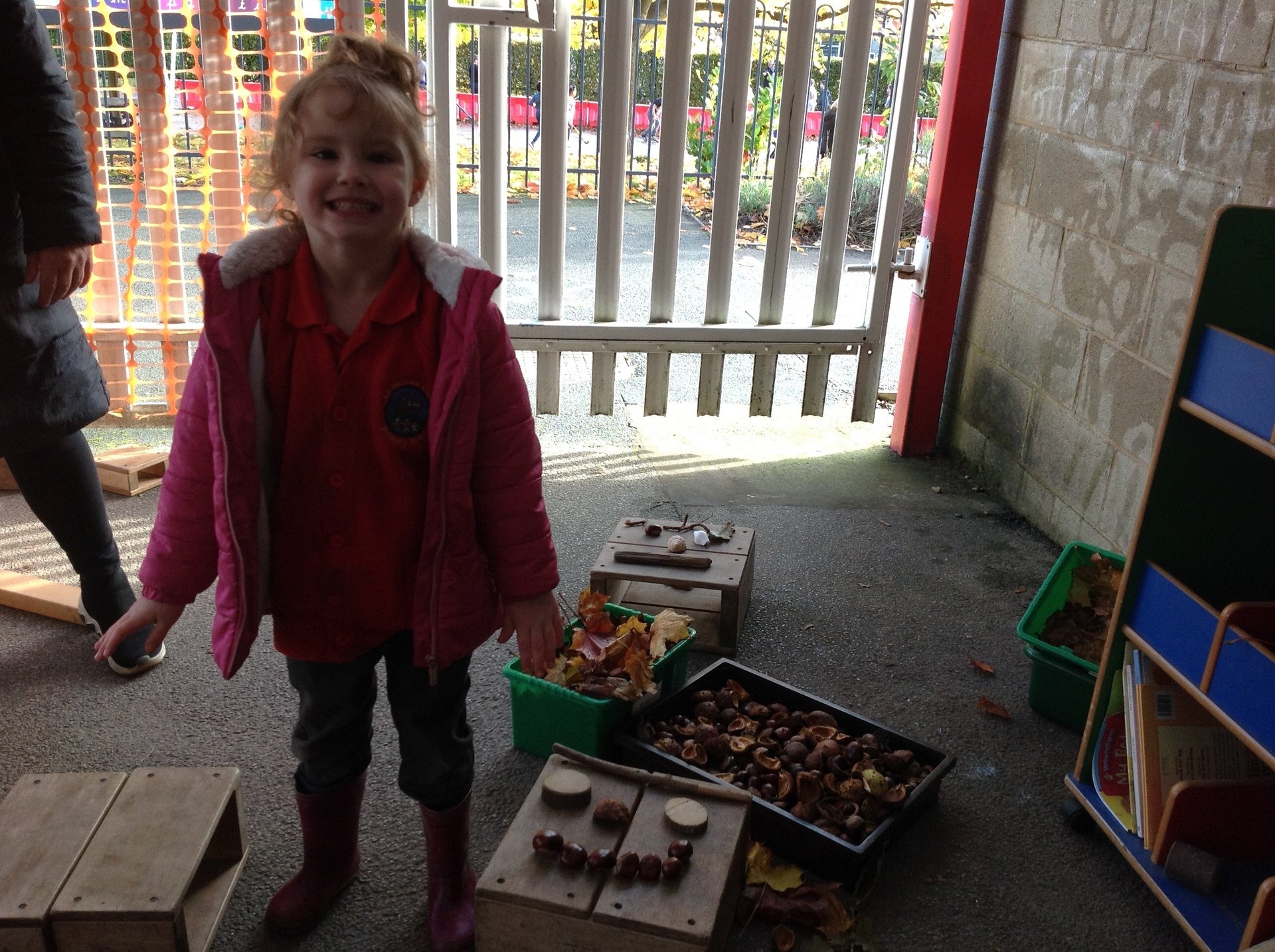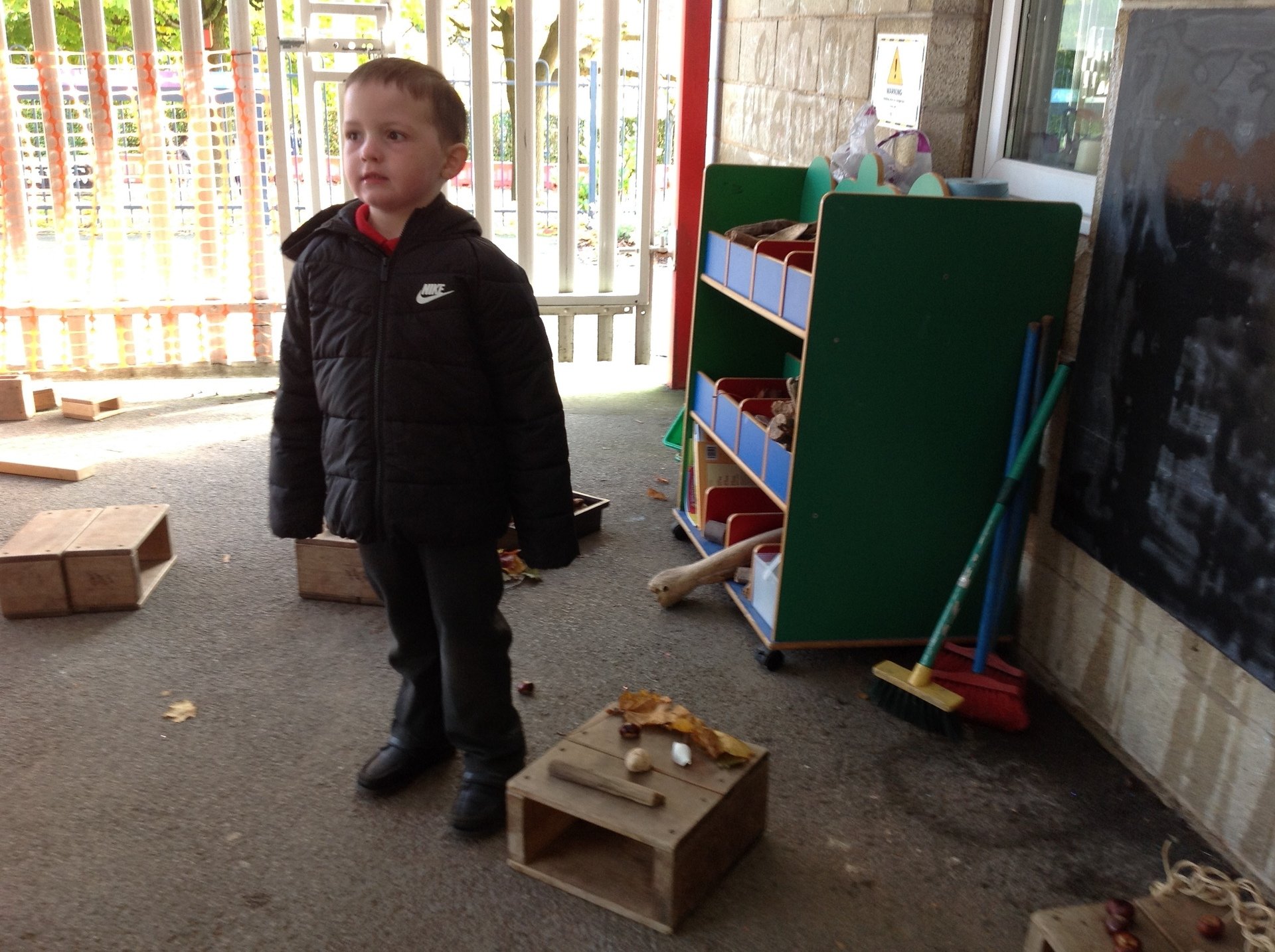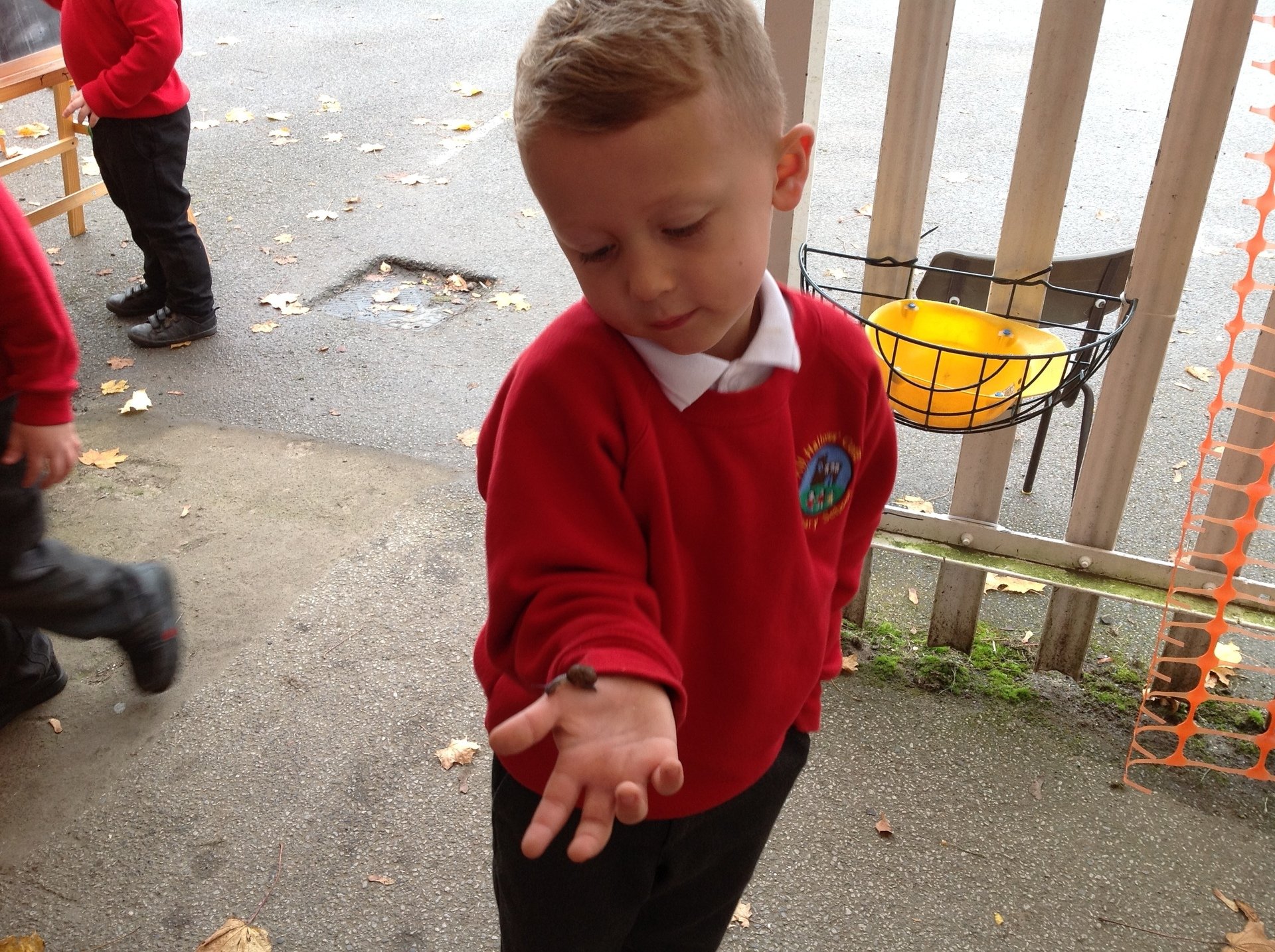 This week we have spent a lot of time orally blending and segmenting VC and CVC words, e.g. i-t, o-n, c-o-t, t-a-p. We have also been writing these words down and we have been practising writing our gaphemes. We have also learnt c, k and talked about ck making the same sound. So far we have learnt s a t p i n m d g o c k ck.
Over half term please continue to practise these with your child and encourage them to write them down using a good pencil grip. The children have also been practising writing their names. They now have to sign in every morning on a big sheet of paper. Please encourage your child to continue writing their name over the holidays.
Week beginning 12.10.20
Here are our Achievement certificate winners for this week. Well done to all of our superstars, you have made us so proud.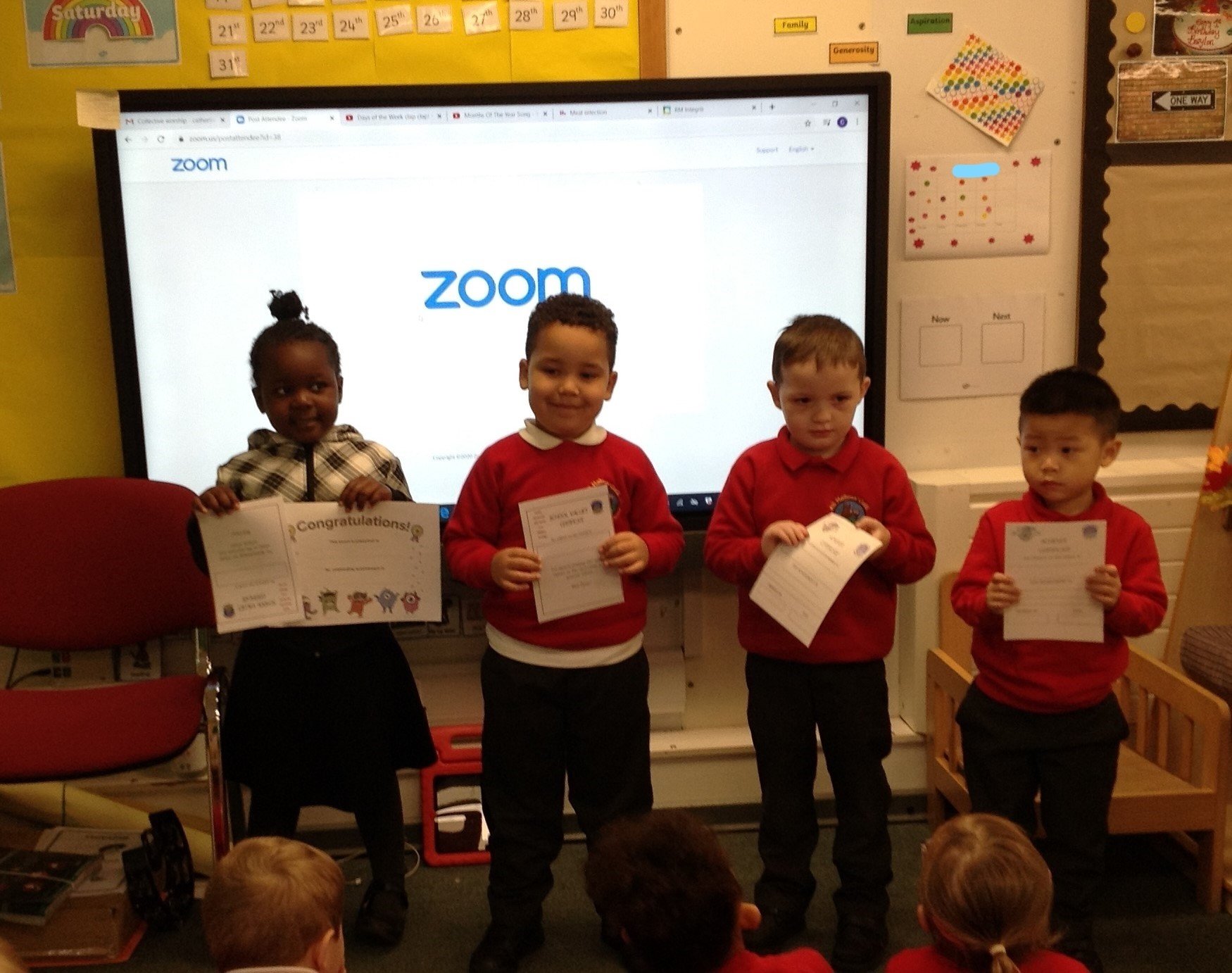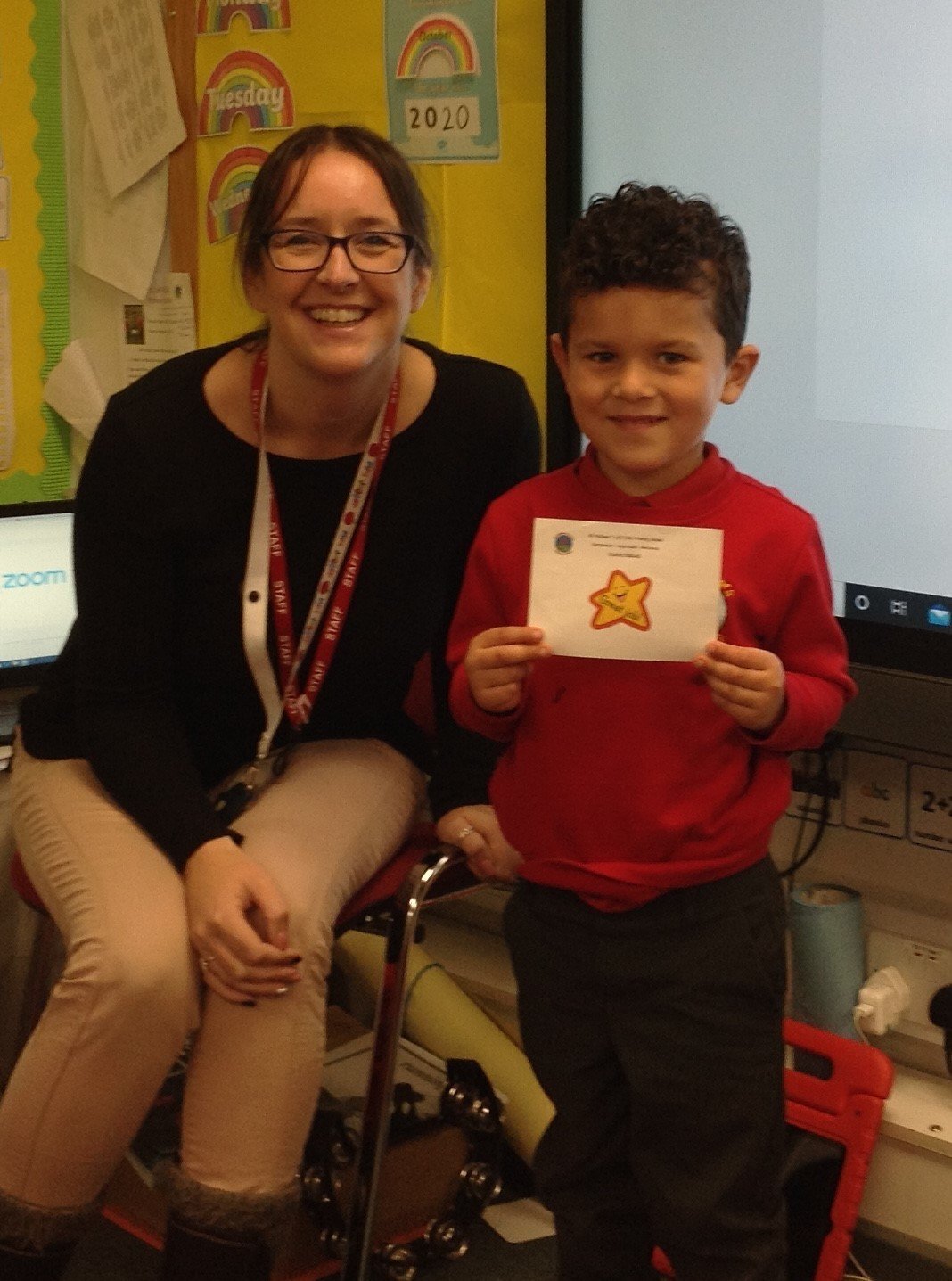 We have covered s, a, t, p, i, n, m, d, g, o so far in our phonics lessons so you could play I spy with the children with words that have these phonemes at the beginning (initial sound). You could see if your child can write the graphemes (letters) or you could ask your child to write words which have these phonemes, e.g. p-i-n, d-i-g, g-a-p, t-a-n. You could segment words and see if the children know the word.
Today we went for an Autumn walk in the school grounds and we saw some beautiful leaves which had fallen. We taked about the colours and we collected some for our creative activities later this week. It was such fun to be outside in the autumn weather, we even stood under a tree as a gust of wind blew and we got covered in leaves! The colours we noticed were red, brown, yellow and orange but we saw there were still some green leaves as well.
Here are some photos of our walk.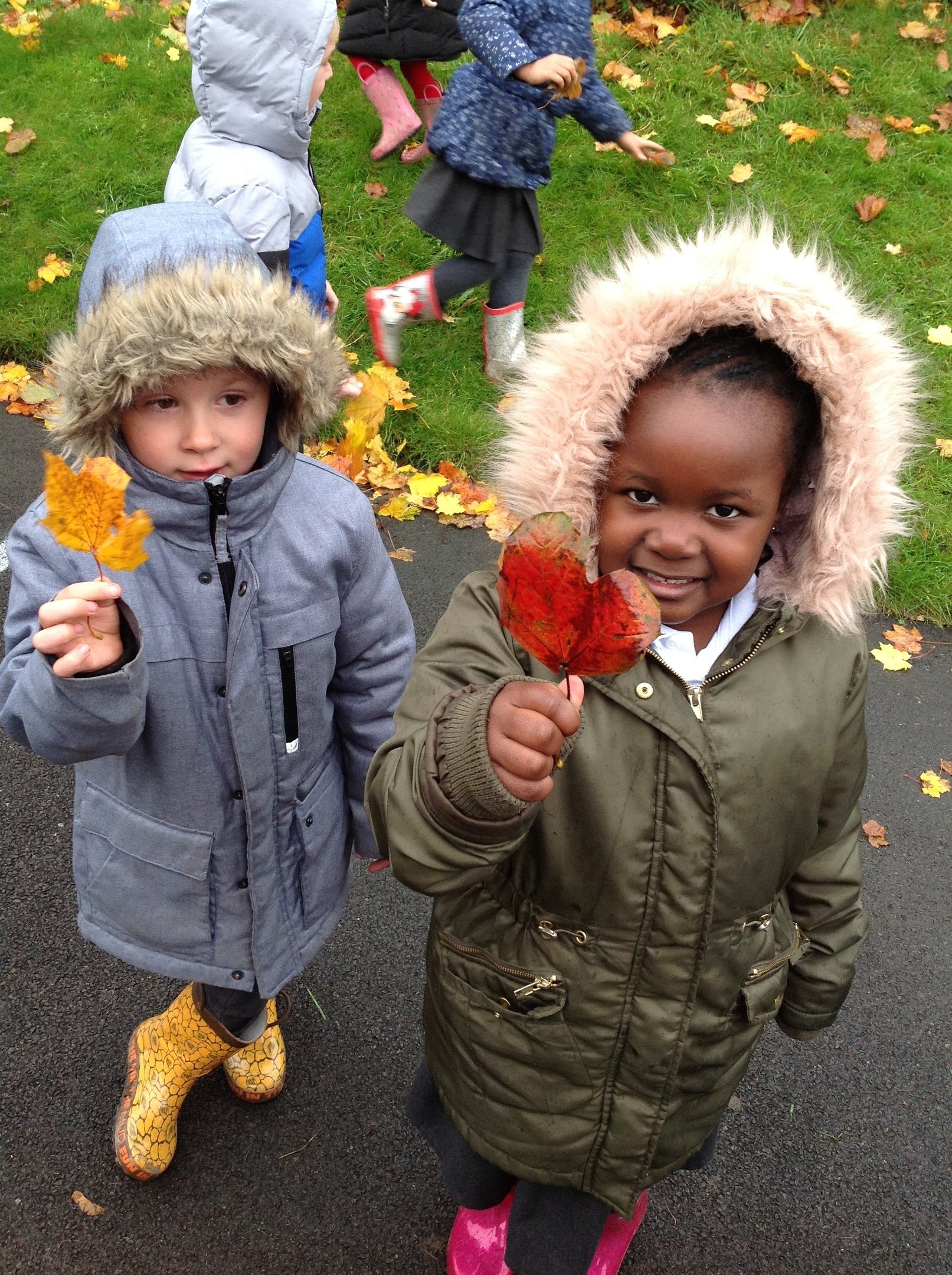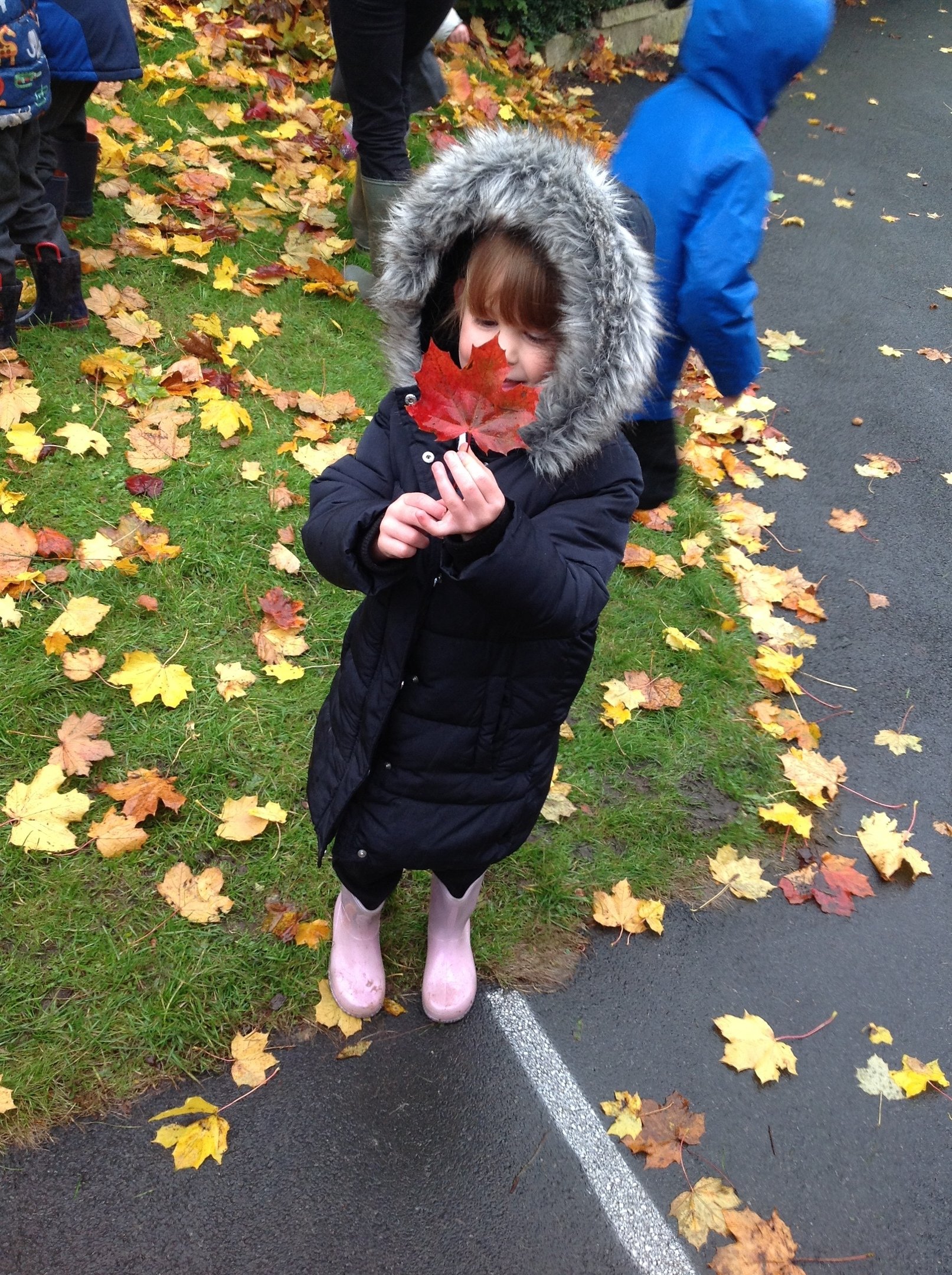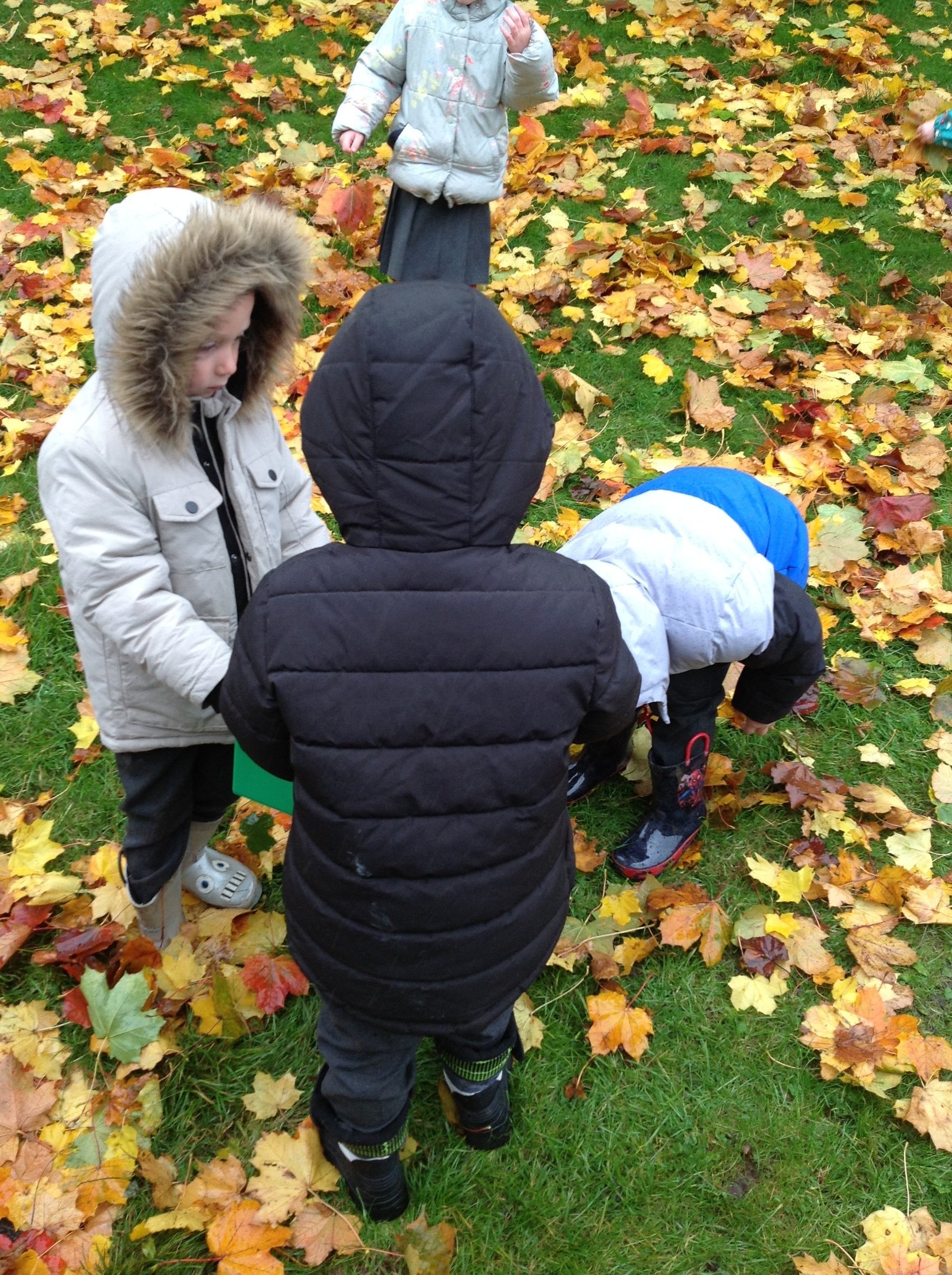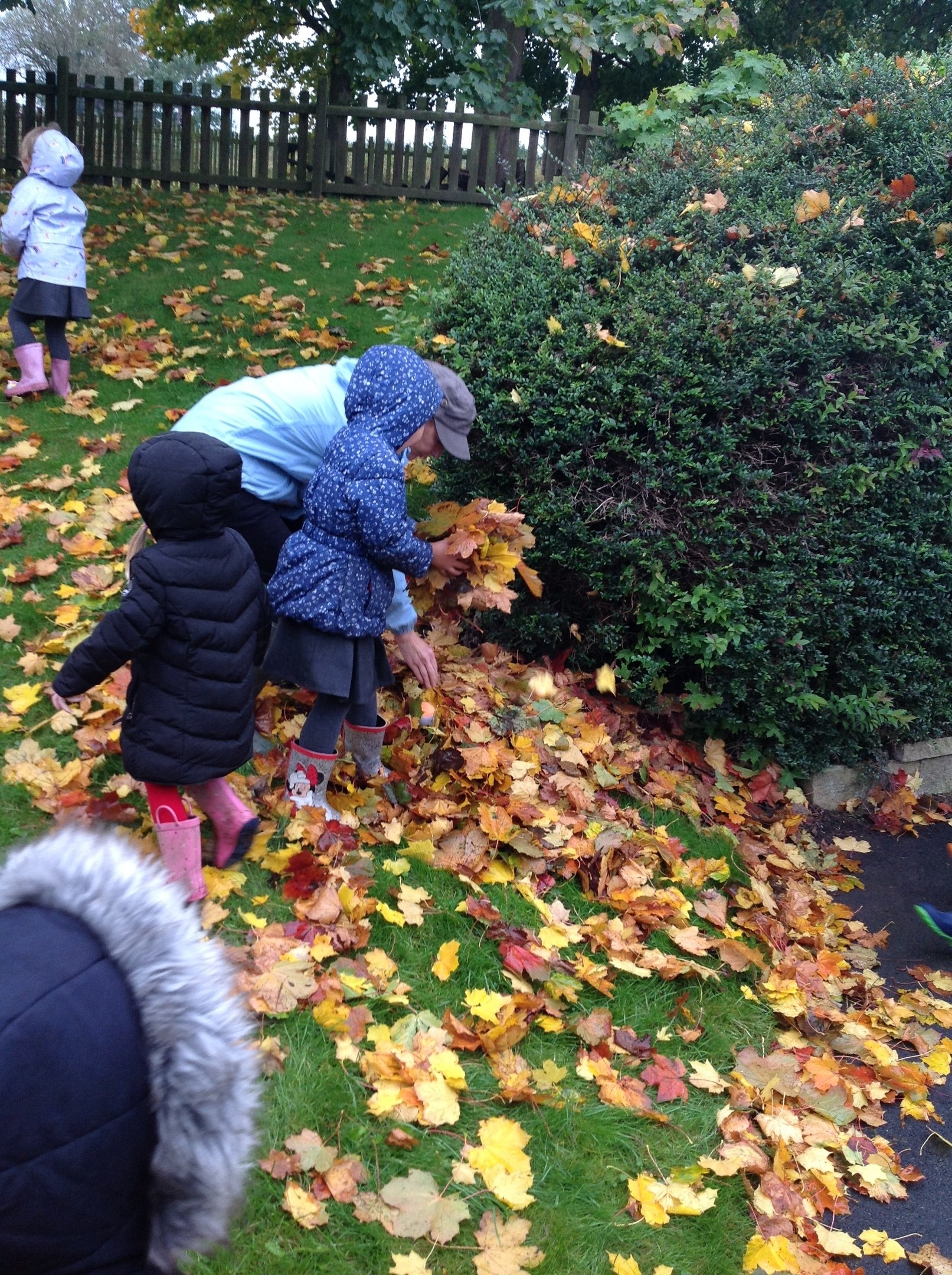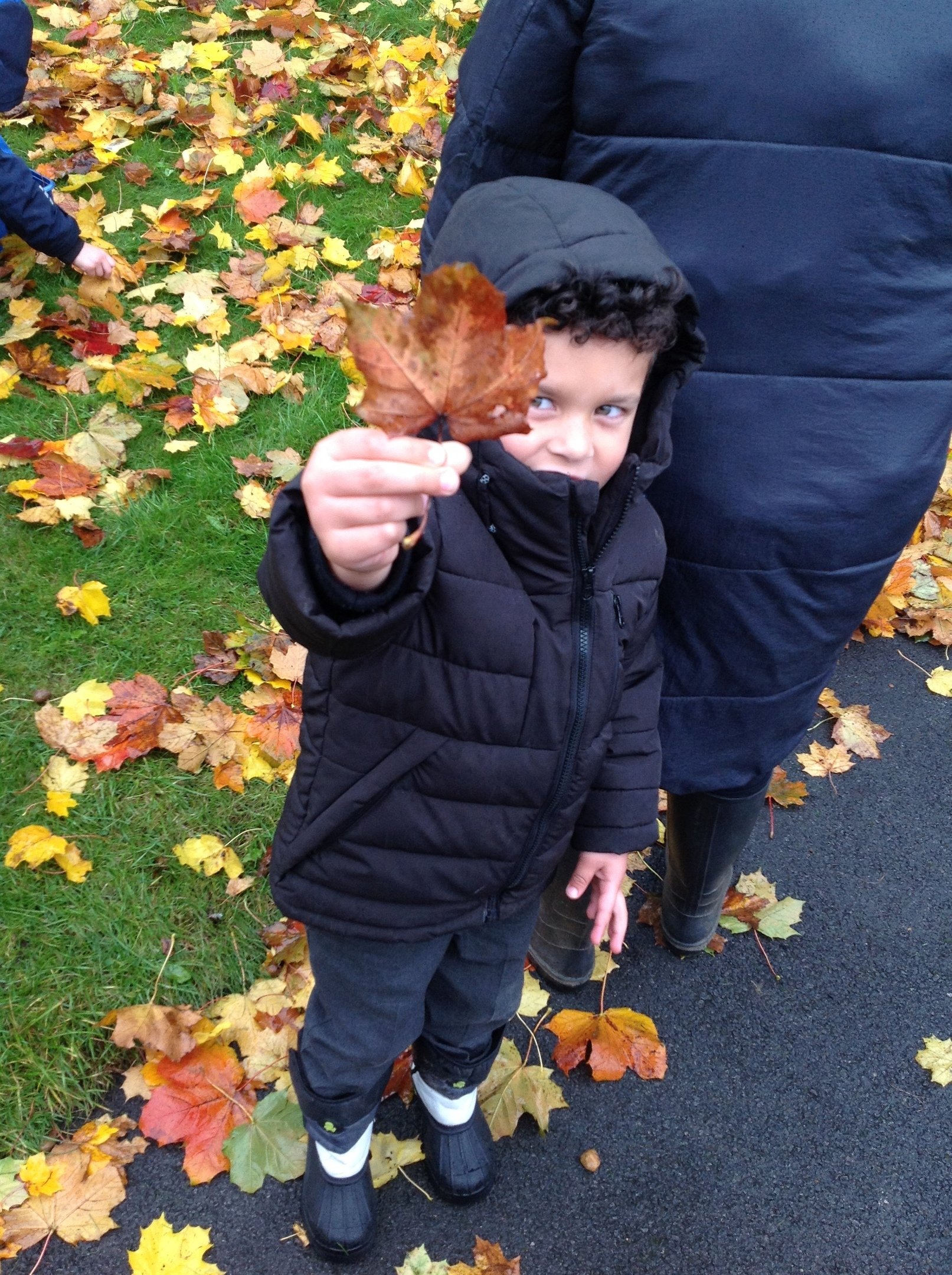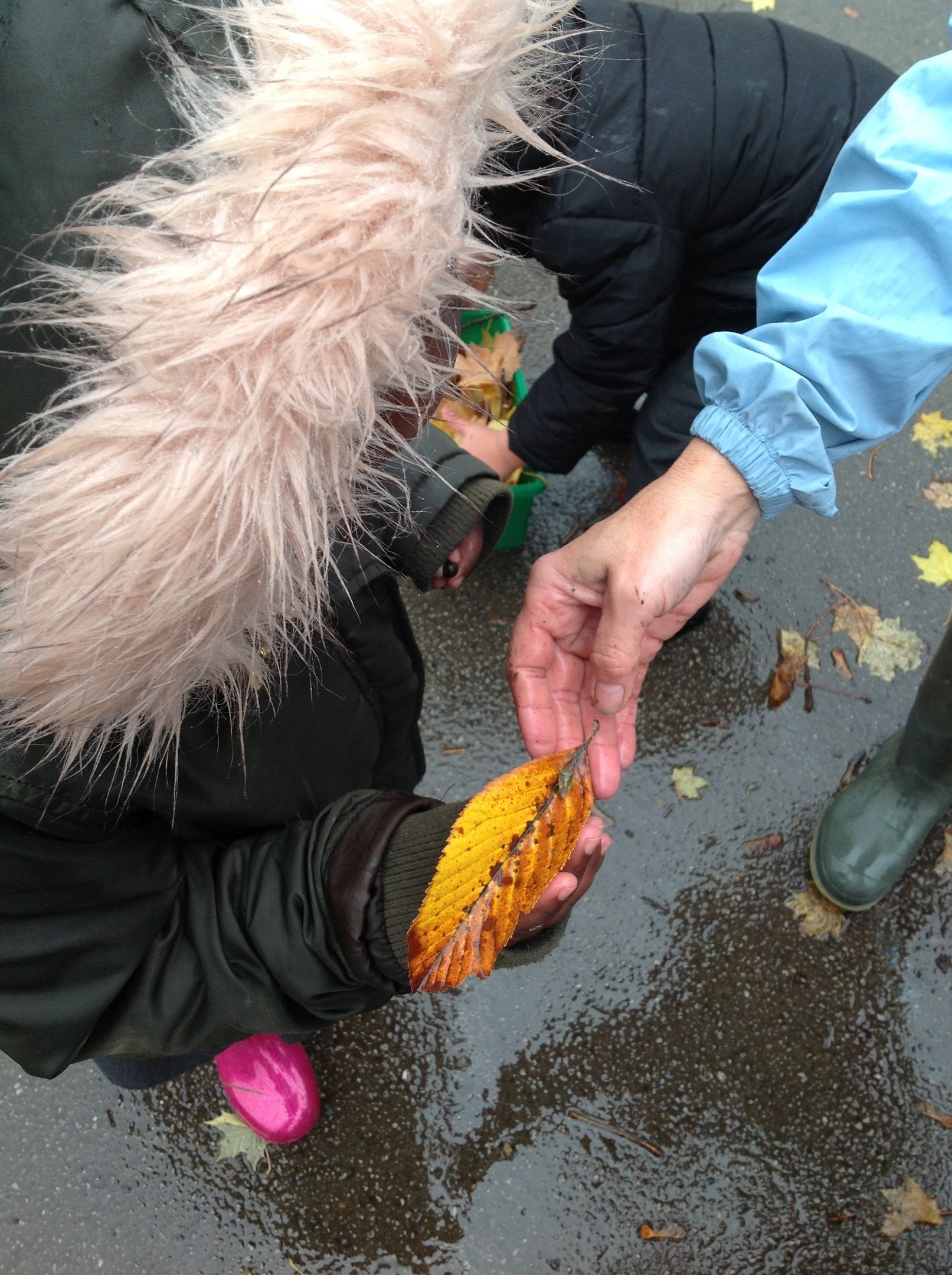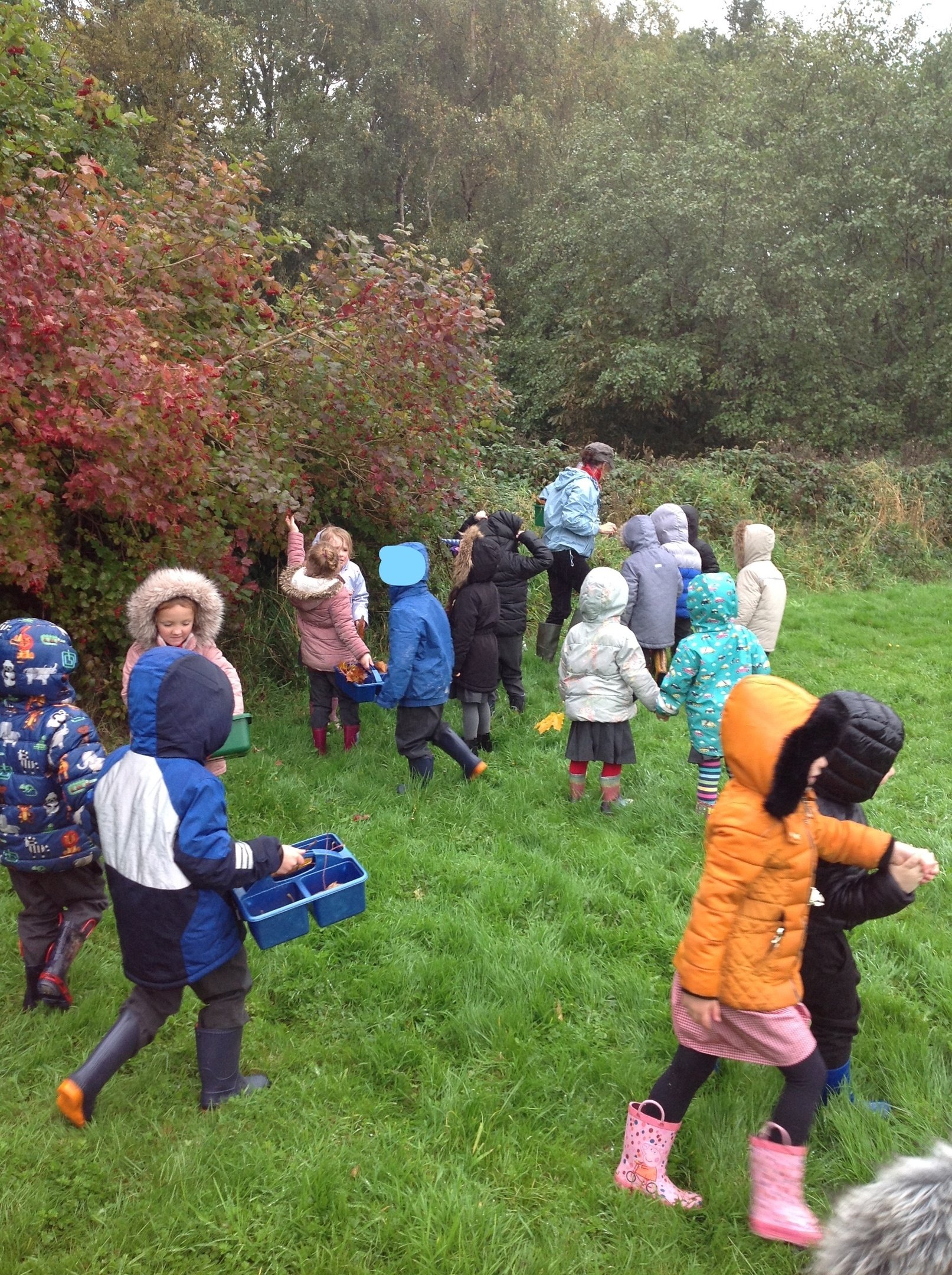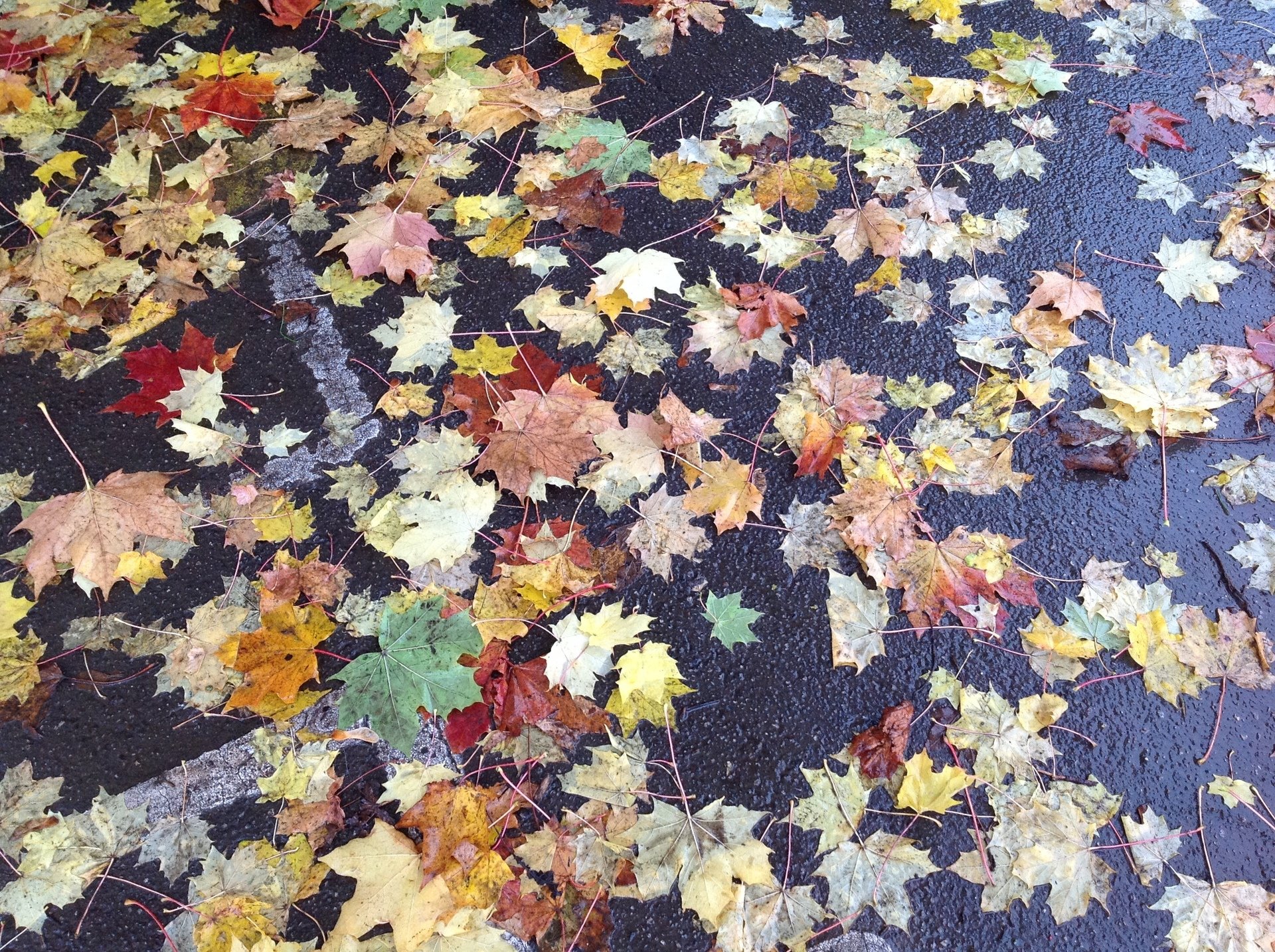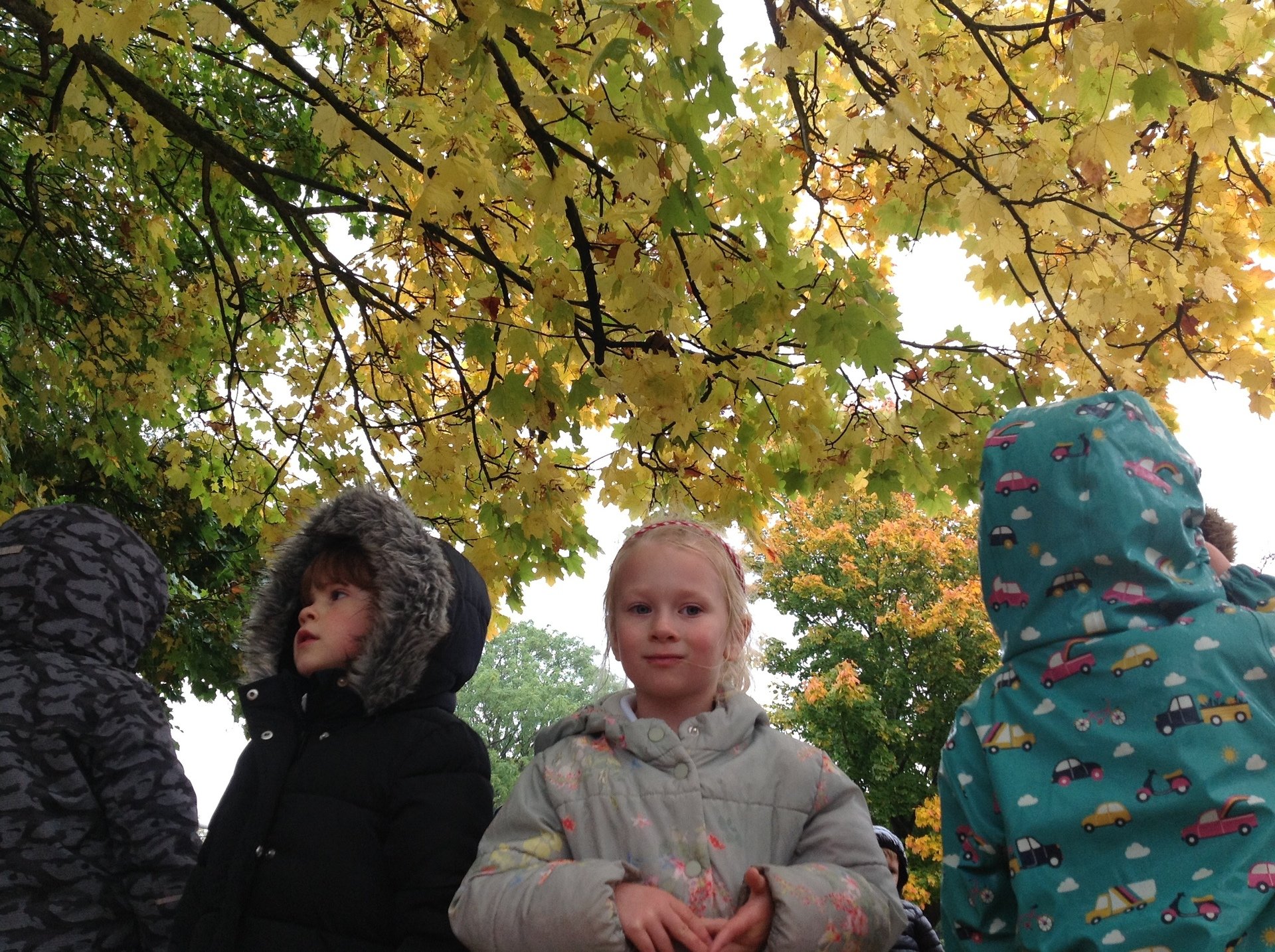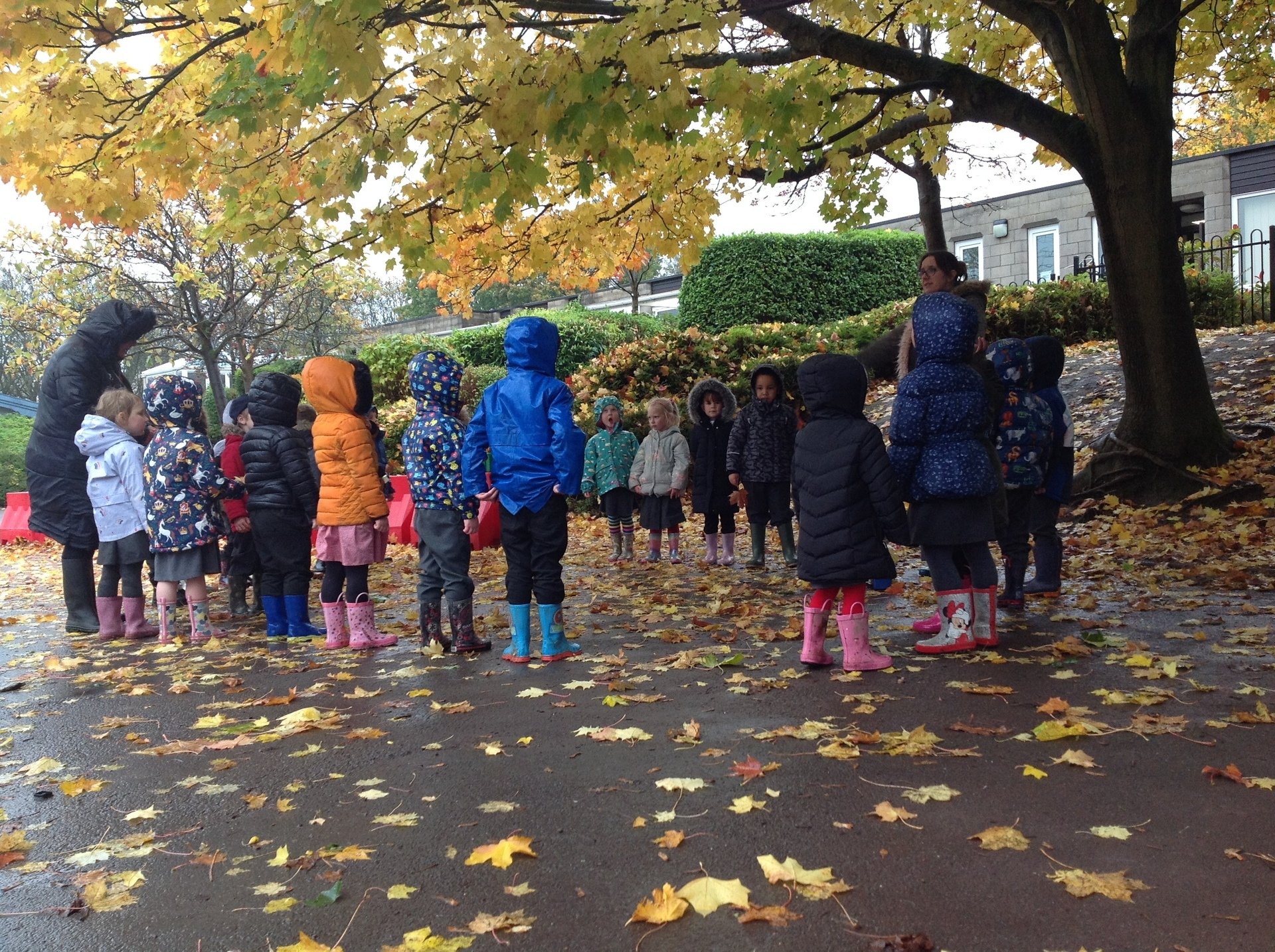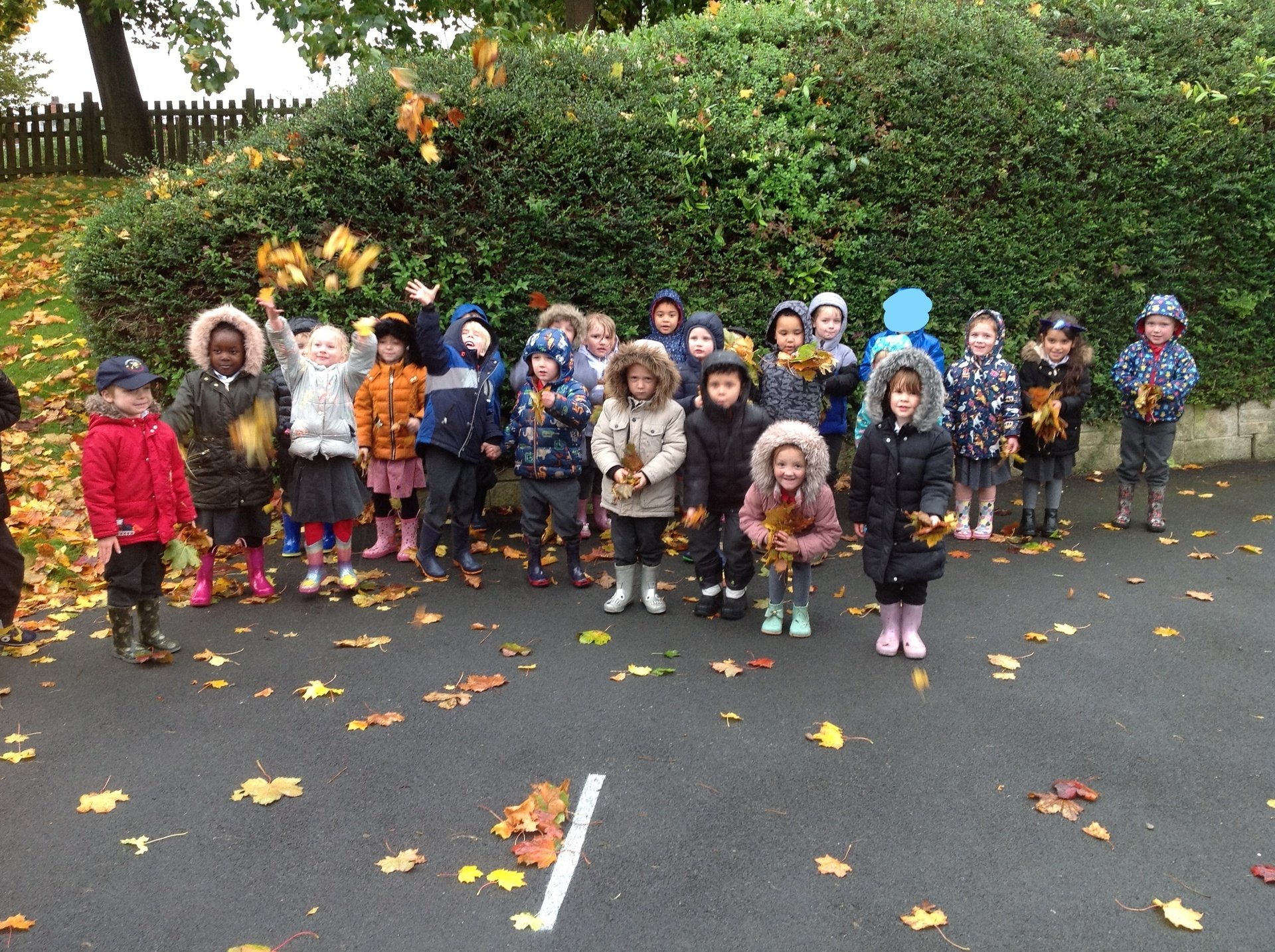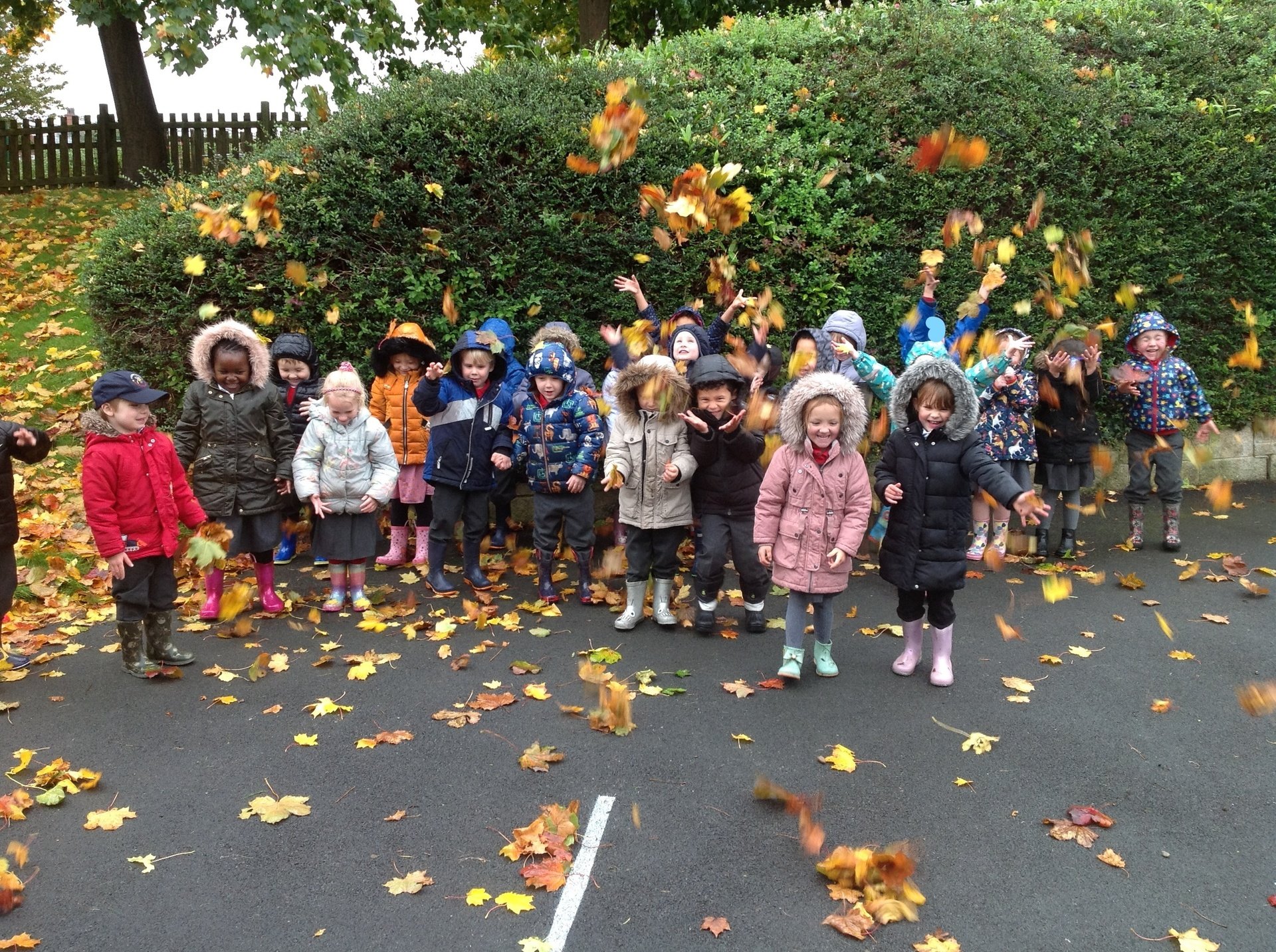 Here are today's superstars from our Achievement assembly. Well done to you all!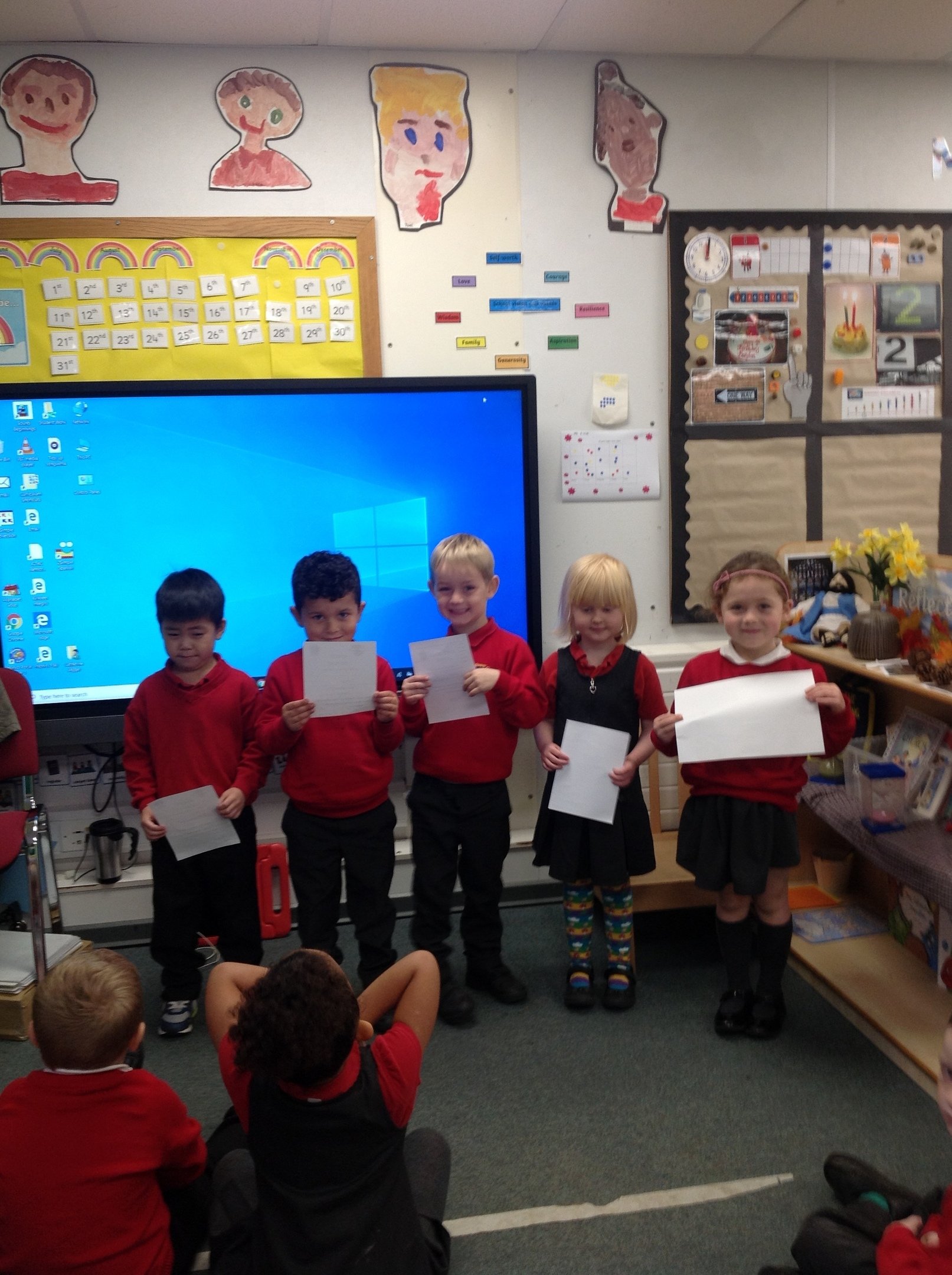 This week some of the children have been taking selfies on an ipad. We have decided to put them up in the classroom next to their self portraits.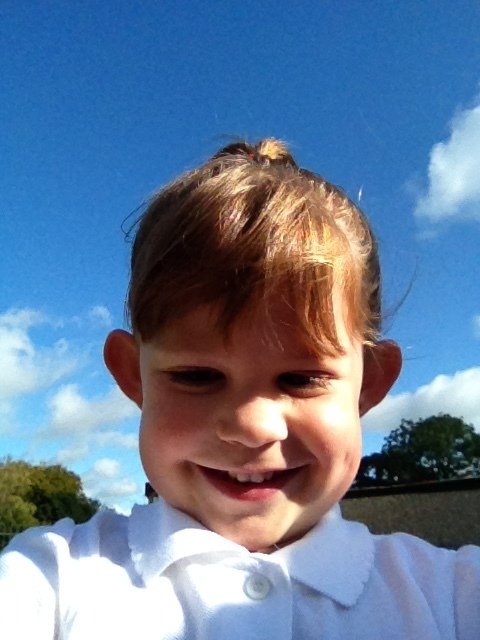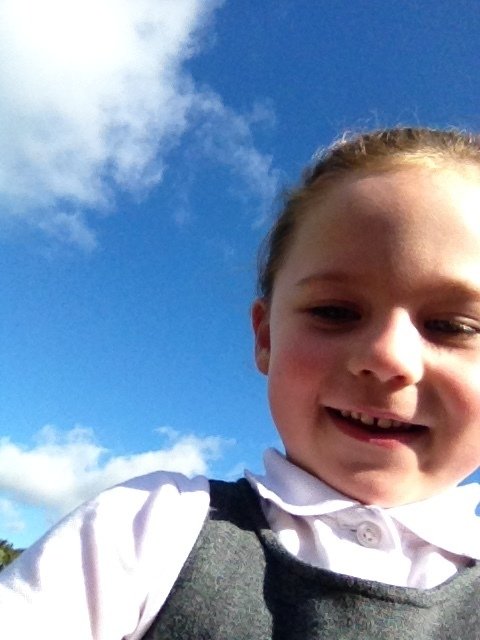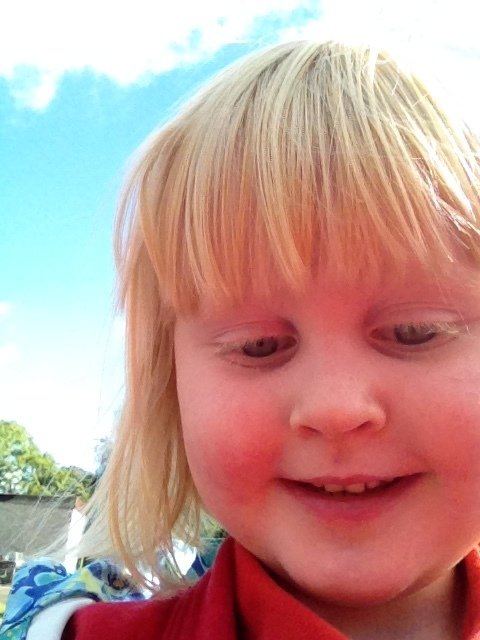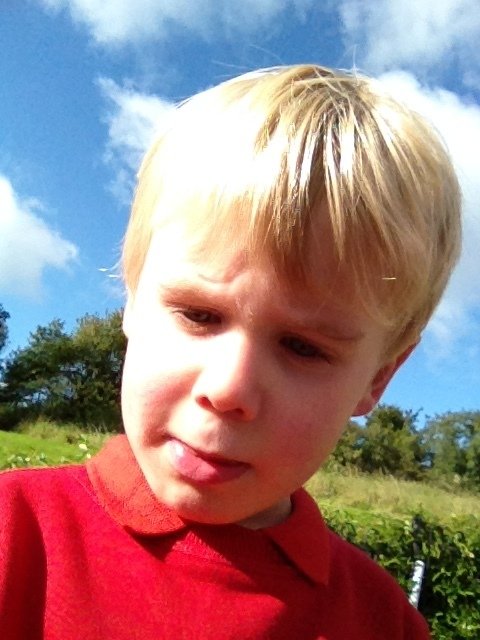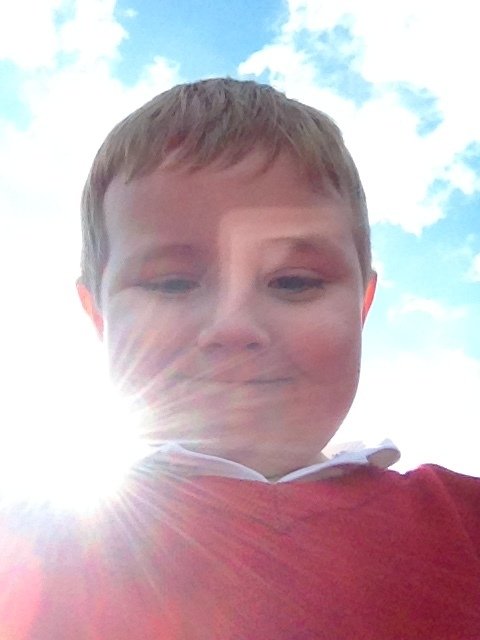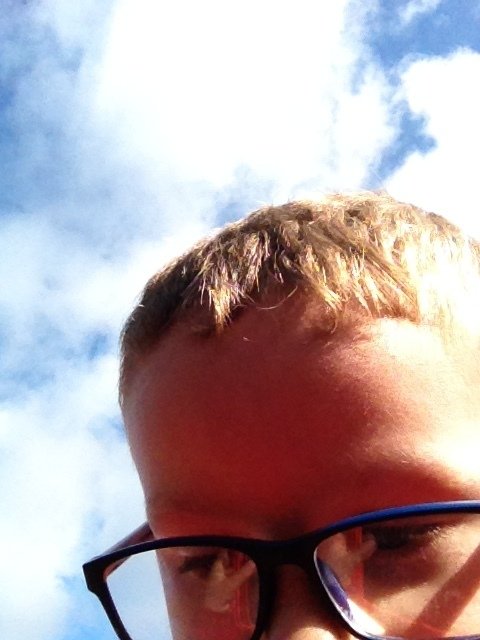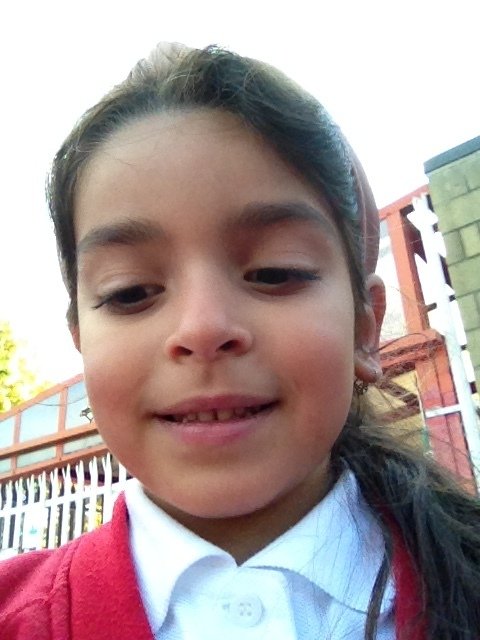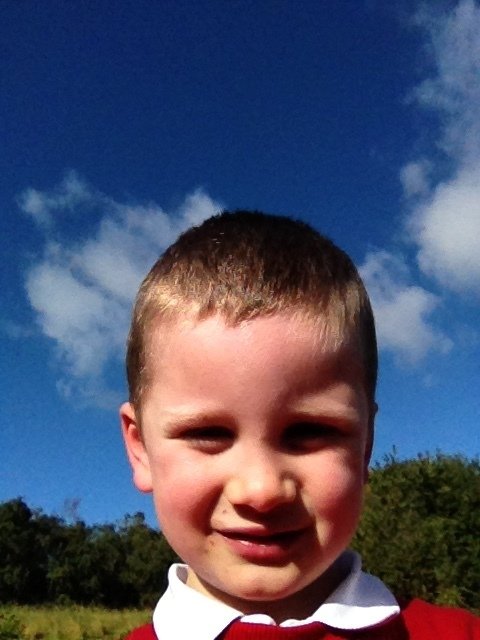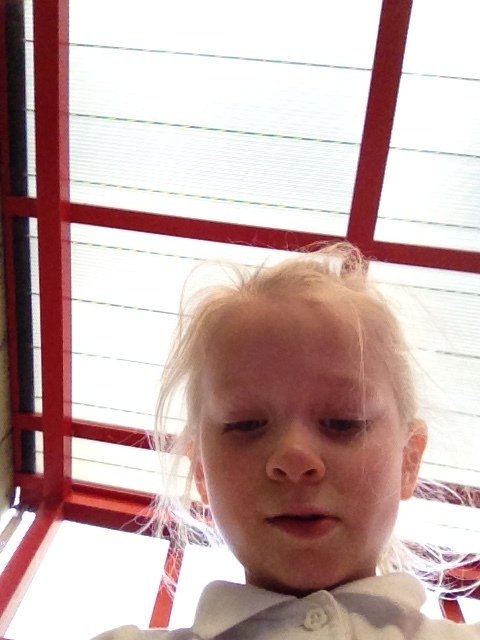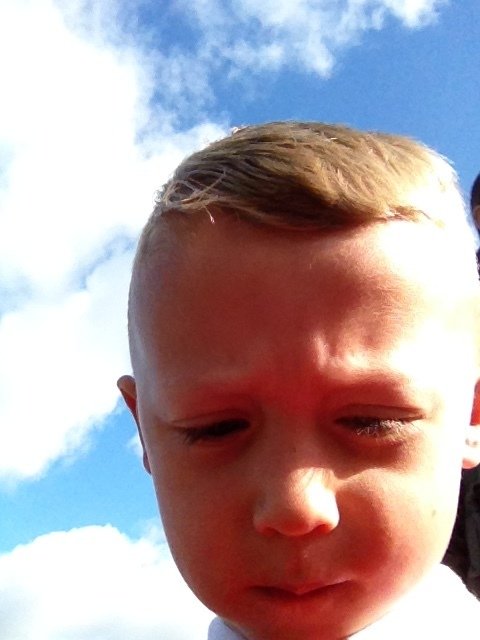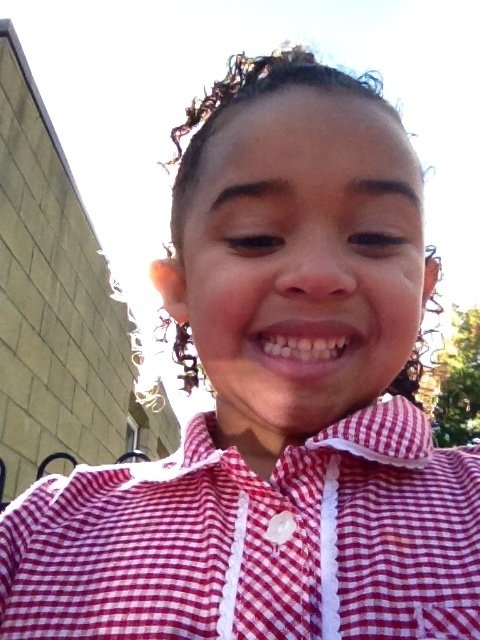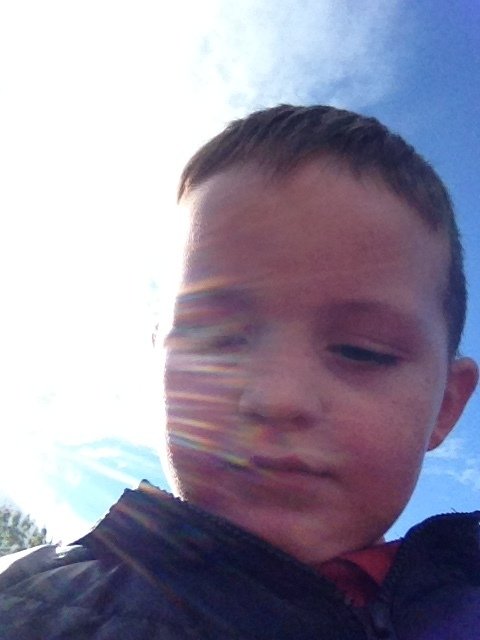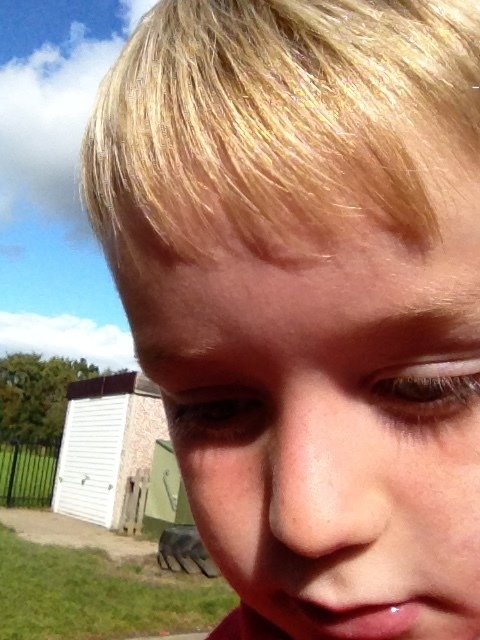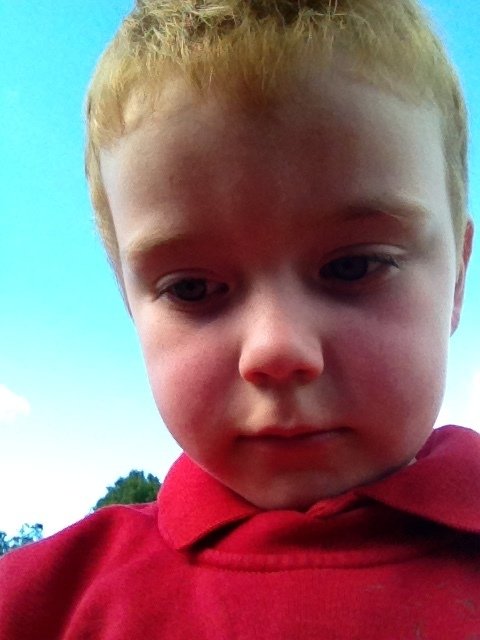 Here are some photos of us in our independent learning this week.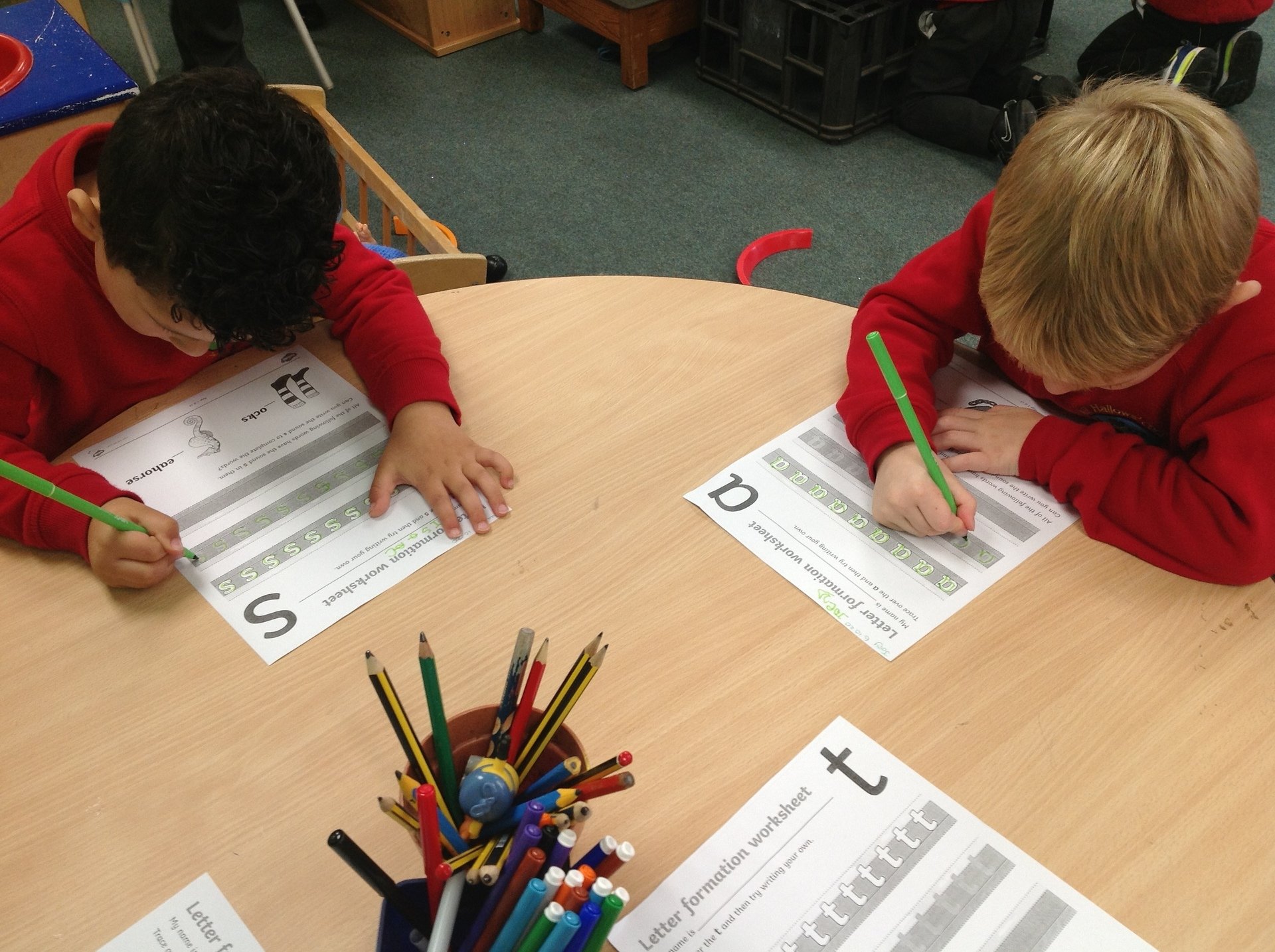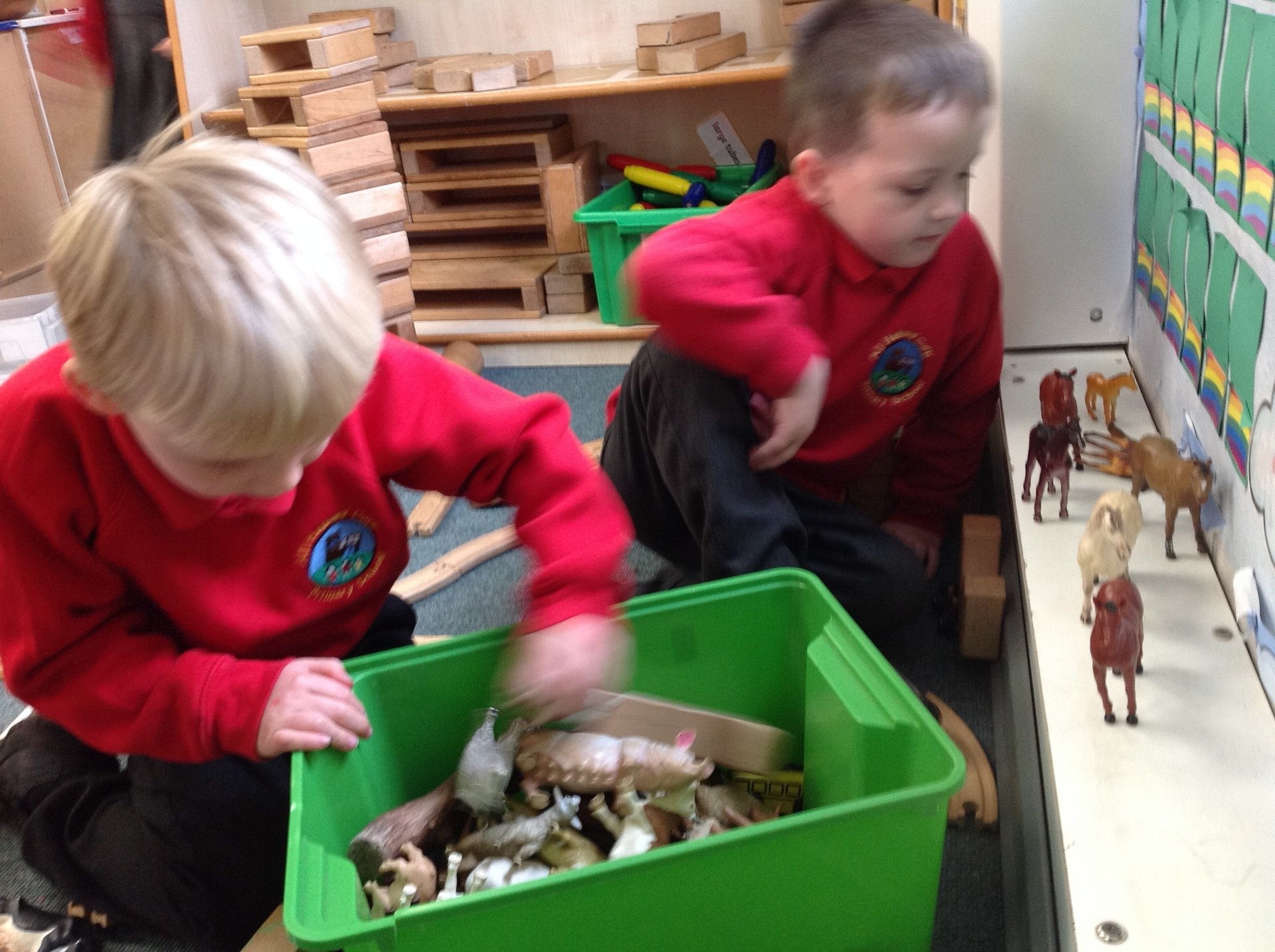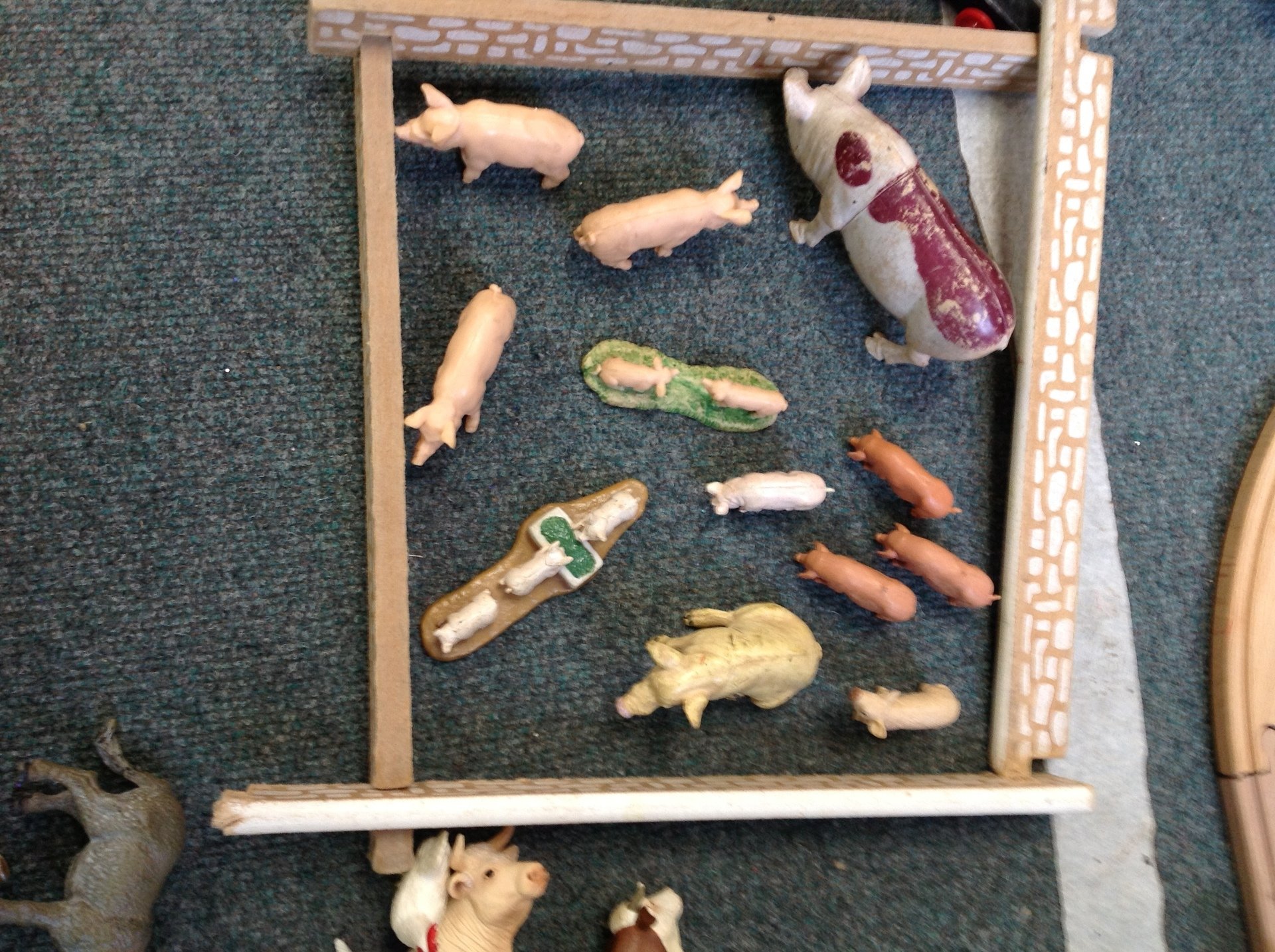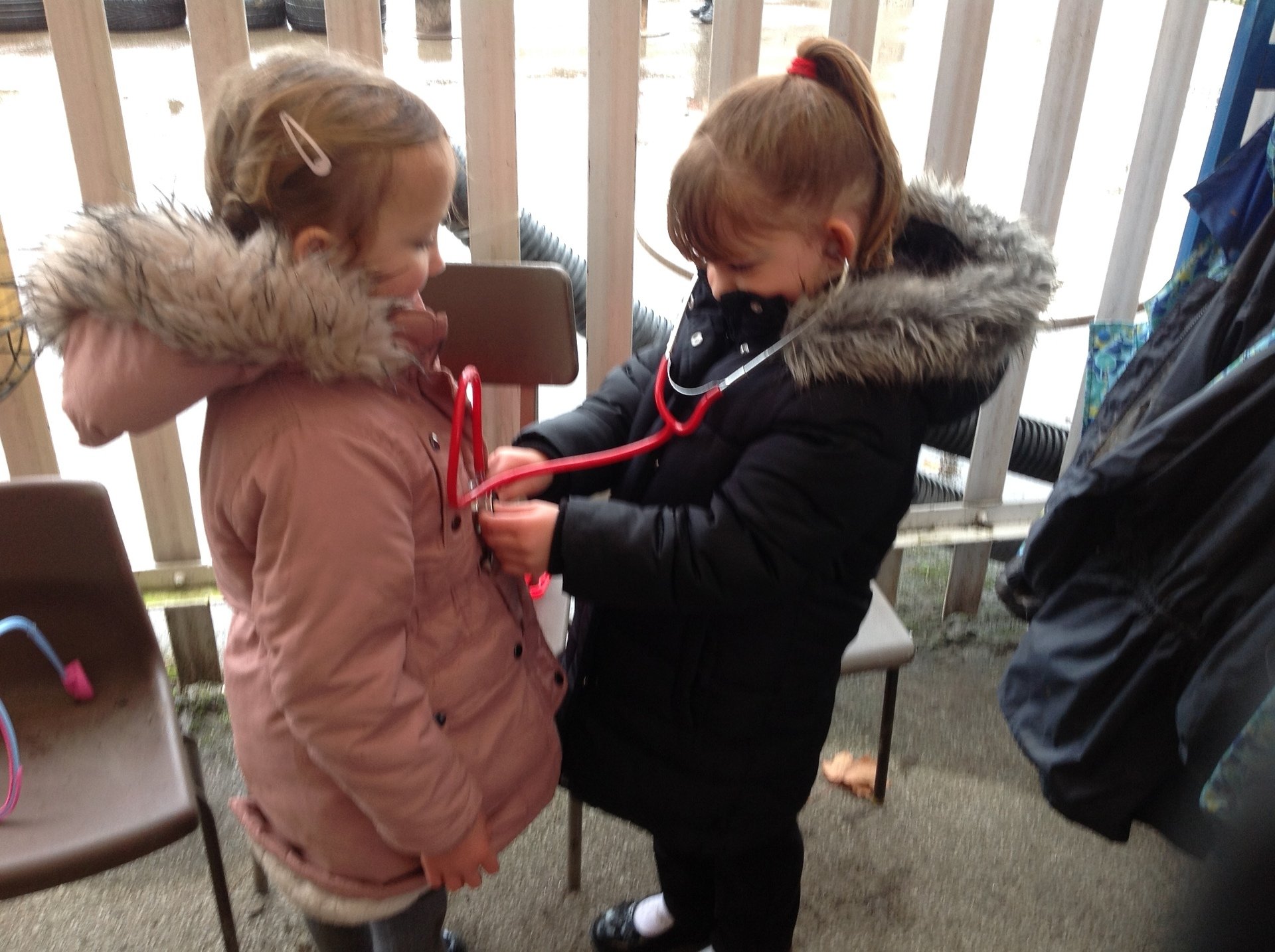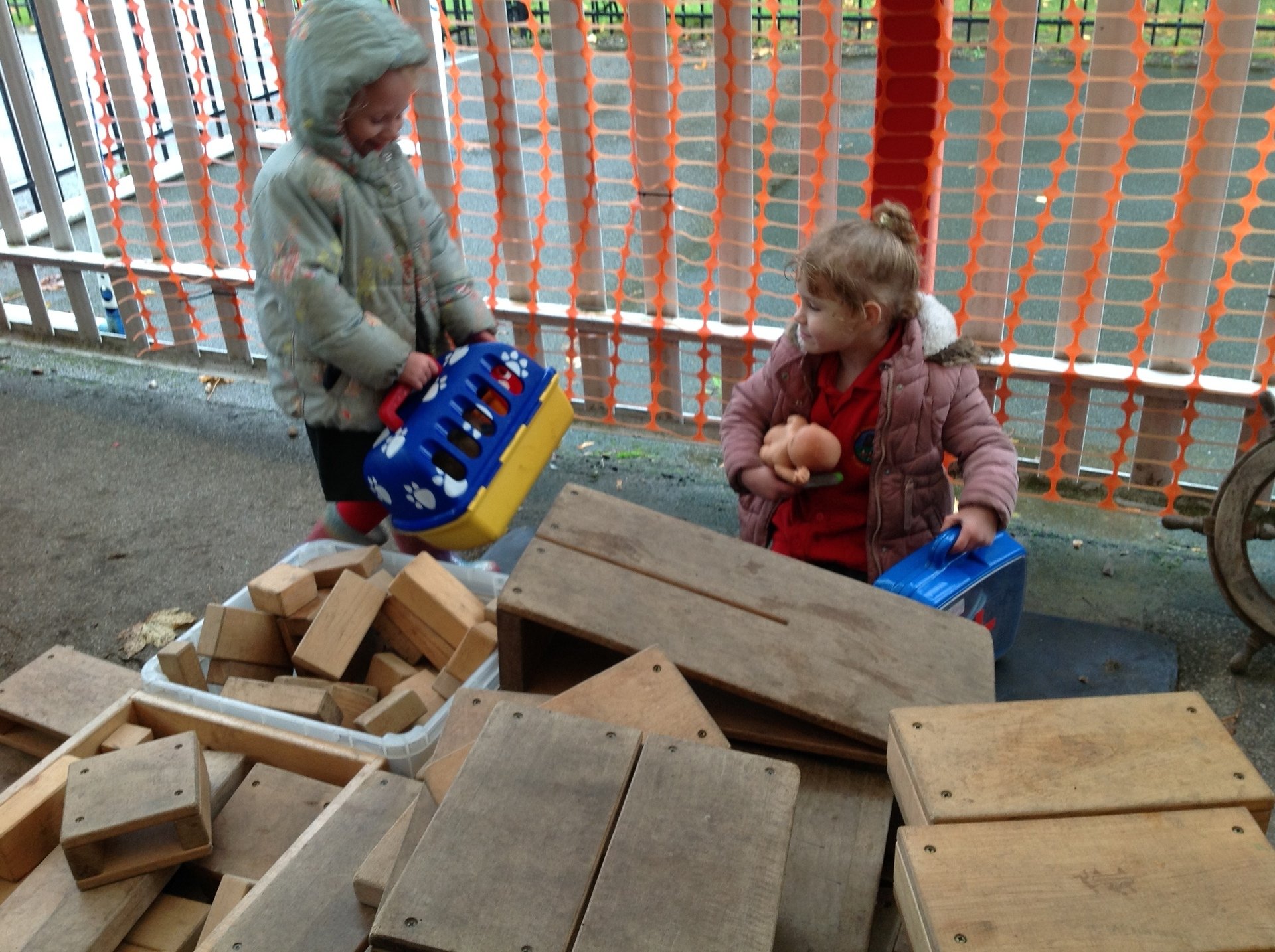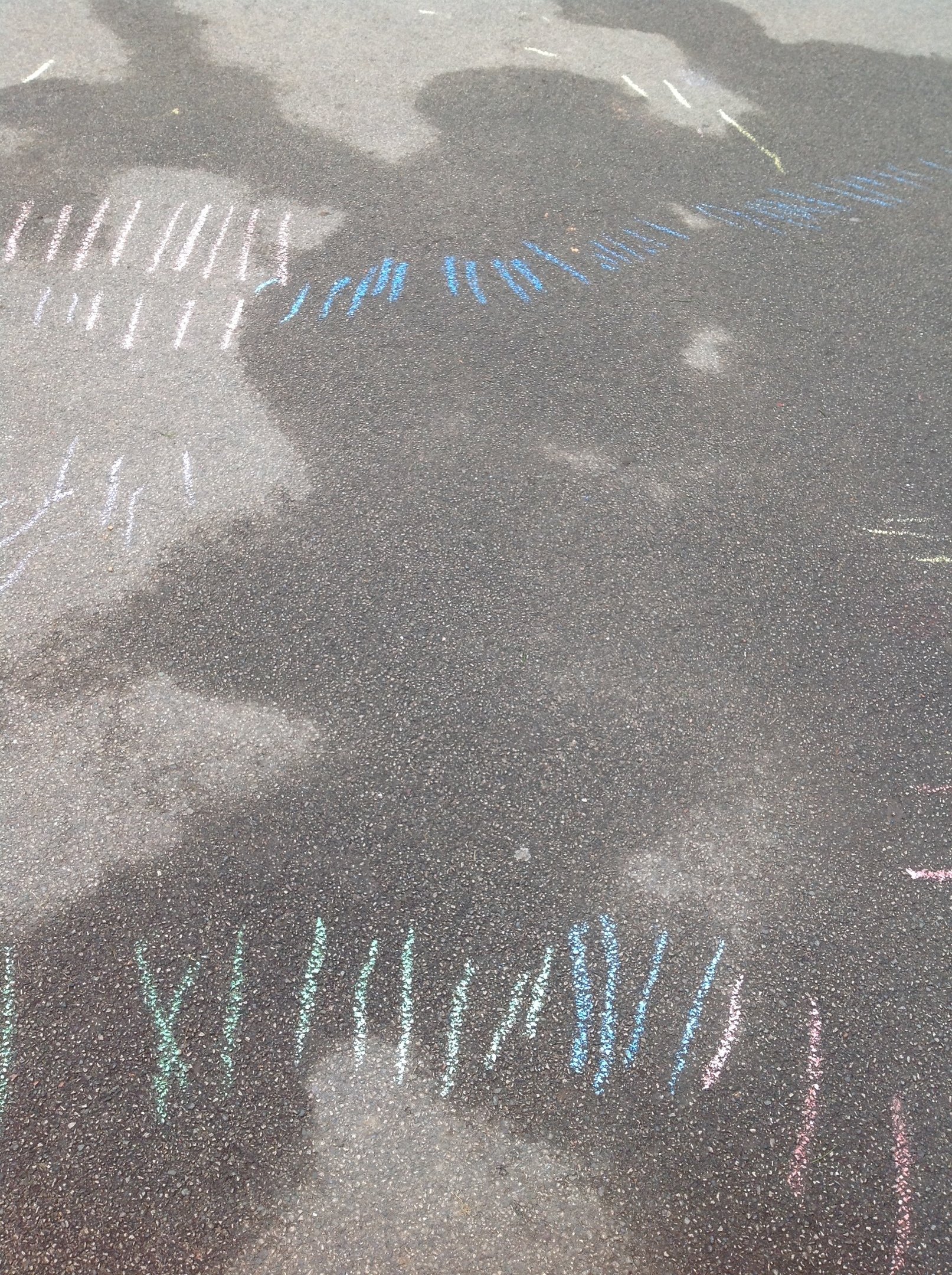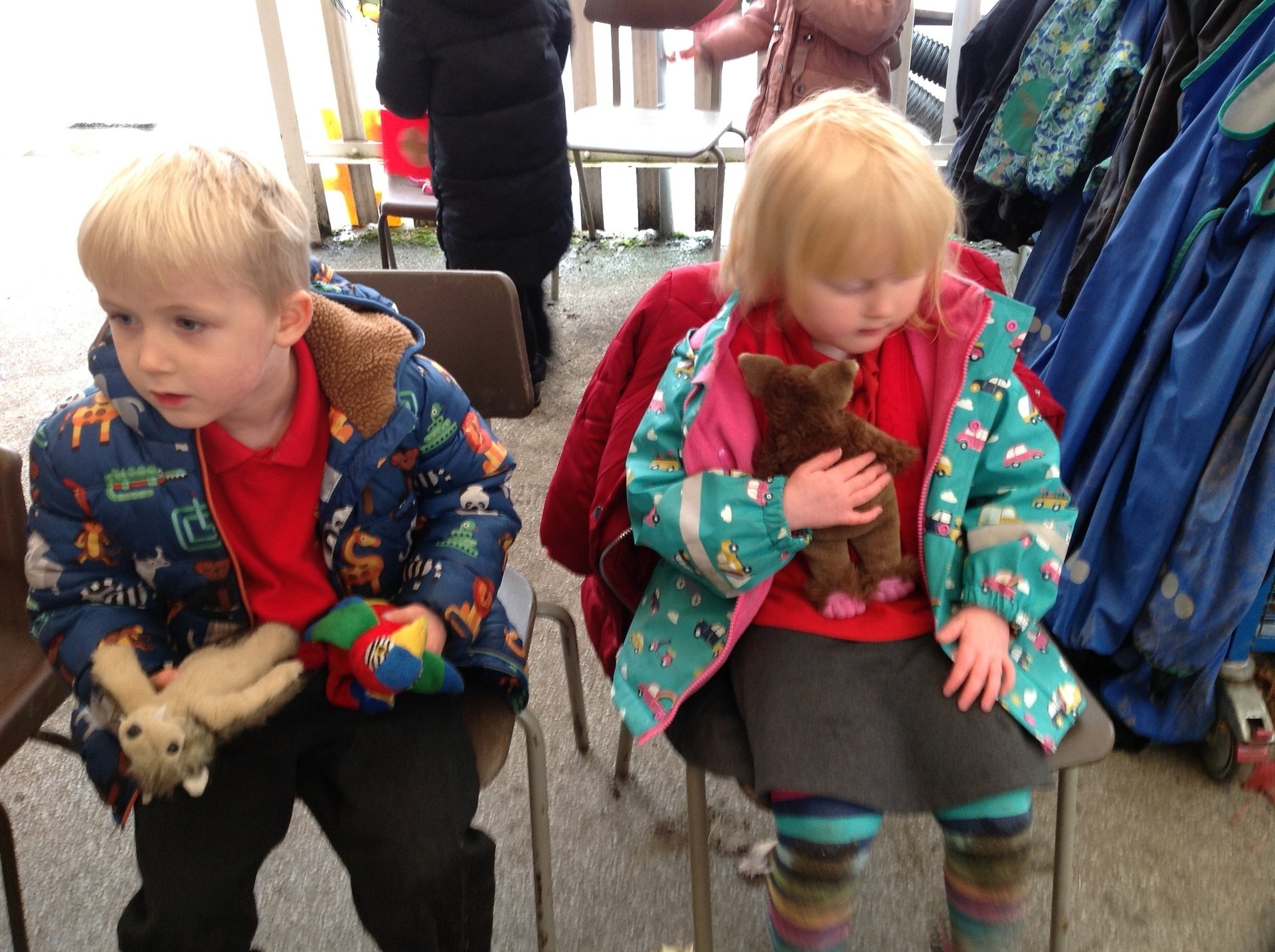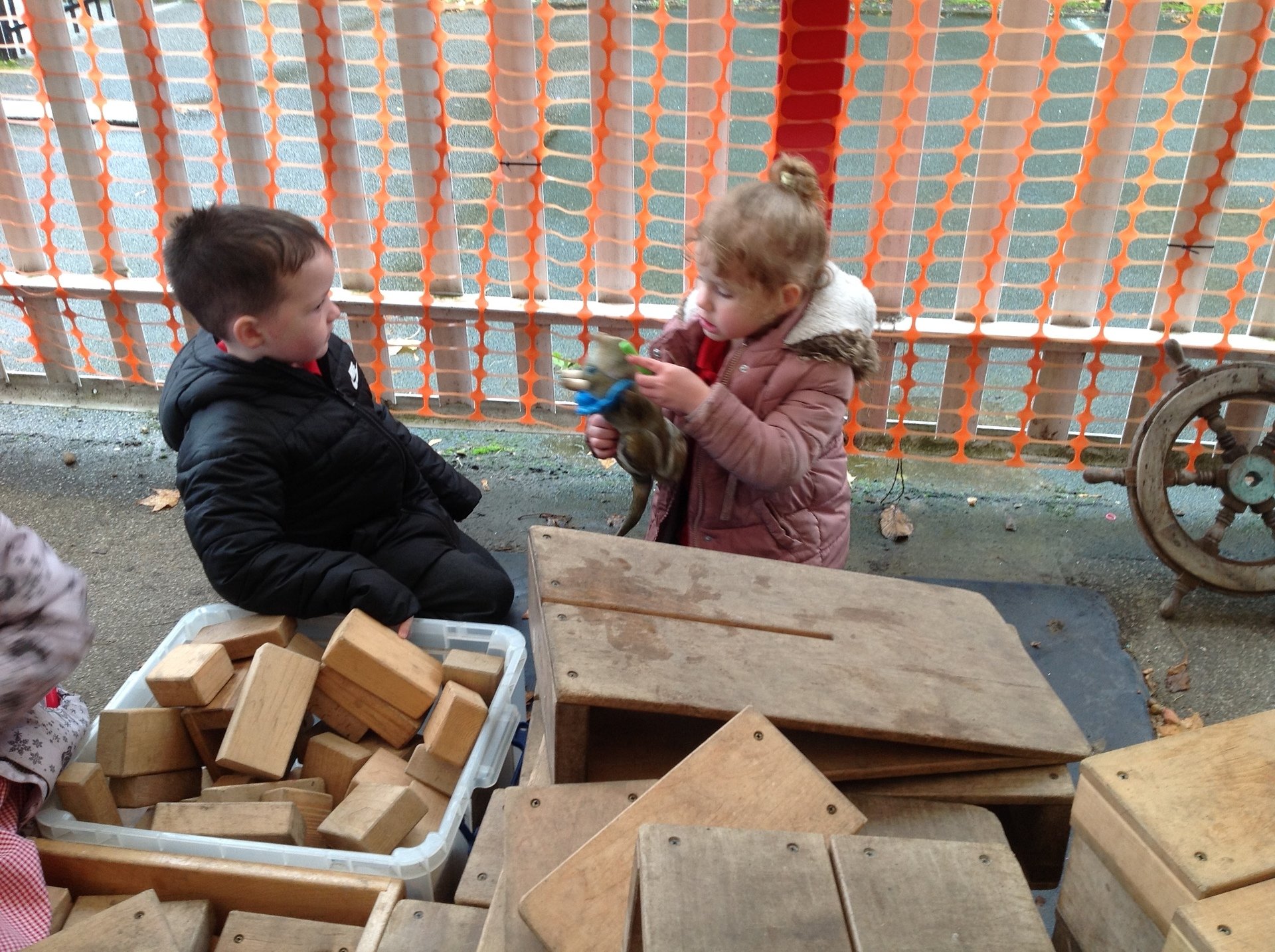 Last Friday some of our superstars got an award in achievement assembly. Here they are looking very proud!
Thank you to everyone for attending our virtual parents' evening. It was certainly different doing it on Zoom and over the phone but it was great to be able to share with you all how your children have settled in to All Hallows'. I look forward to speaking to some more of you over the next few days.
This week in phonics so far we have been learning the sounds p and i. We have practised writing them correctly and we have been blending words which contain them, e.g. s-i-t, p-i-t, t-a-p, p-a-t, i-t You could try sounding out some of these words and seeing if your child can say the word.
We have been practising using a good penci grip and we have these posters up in class so thought they might come in handy if your child is struggling at home with their pencil grip.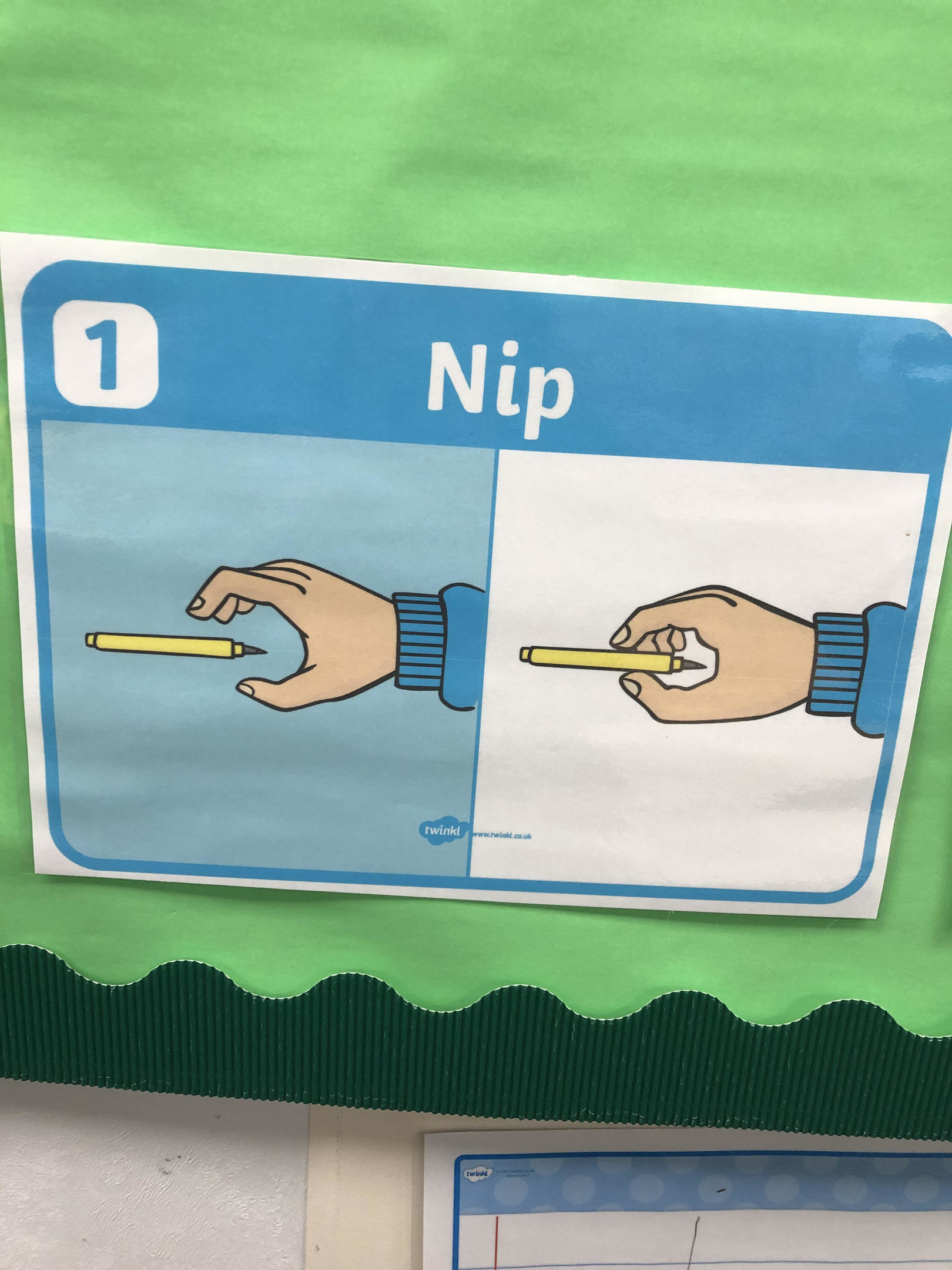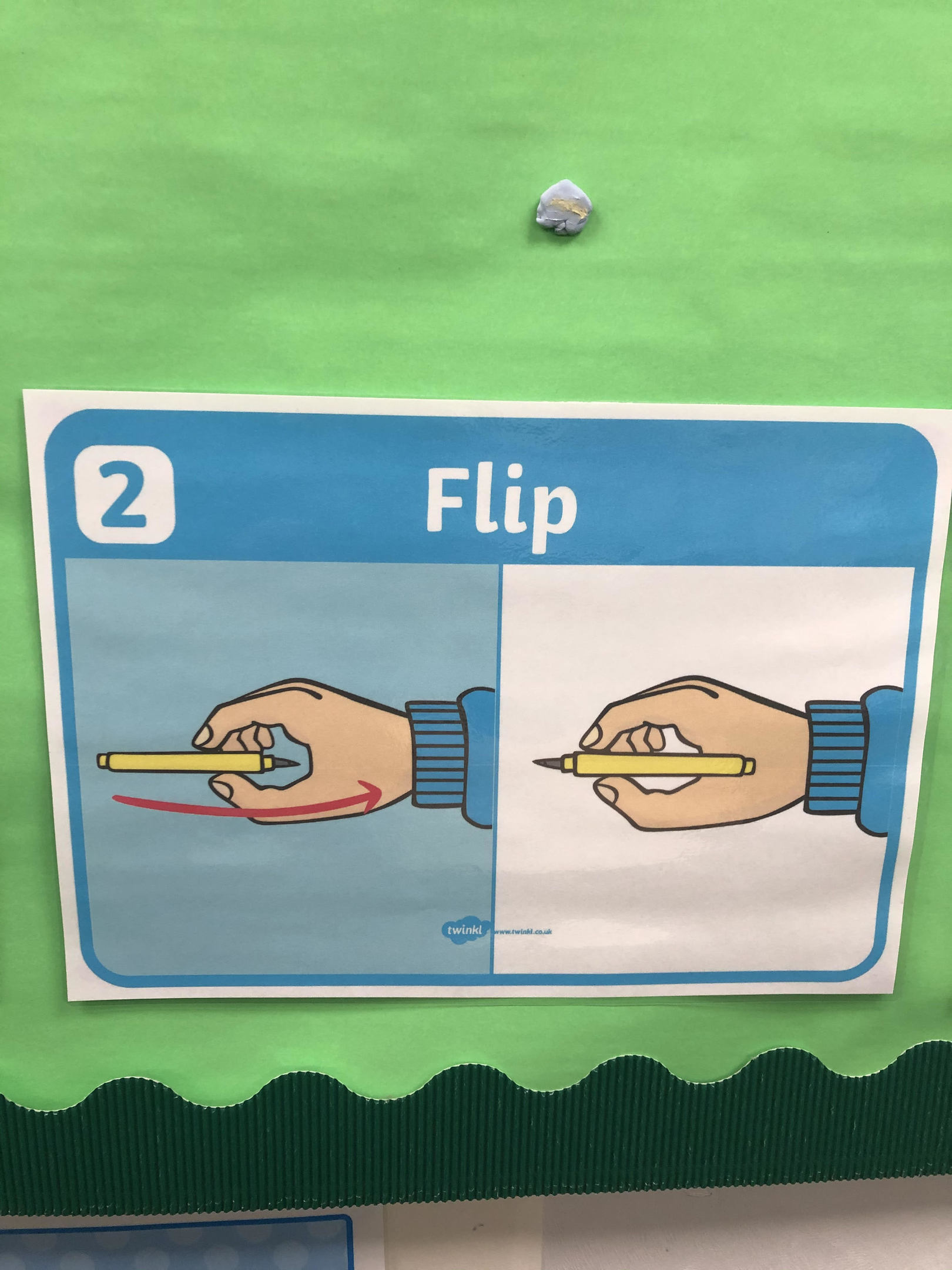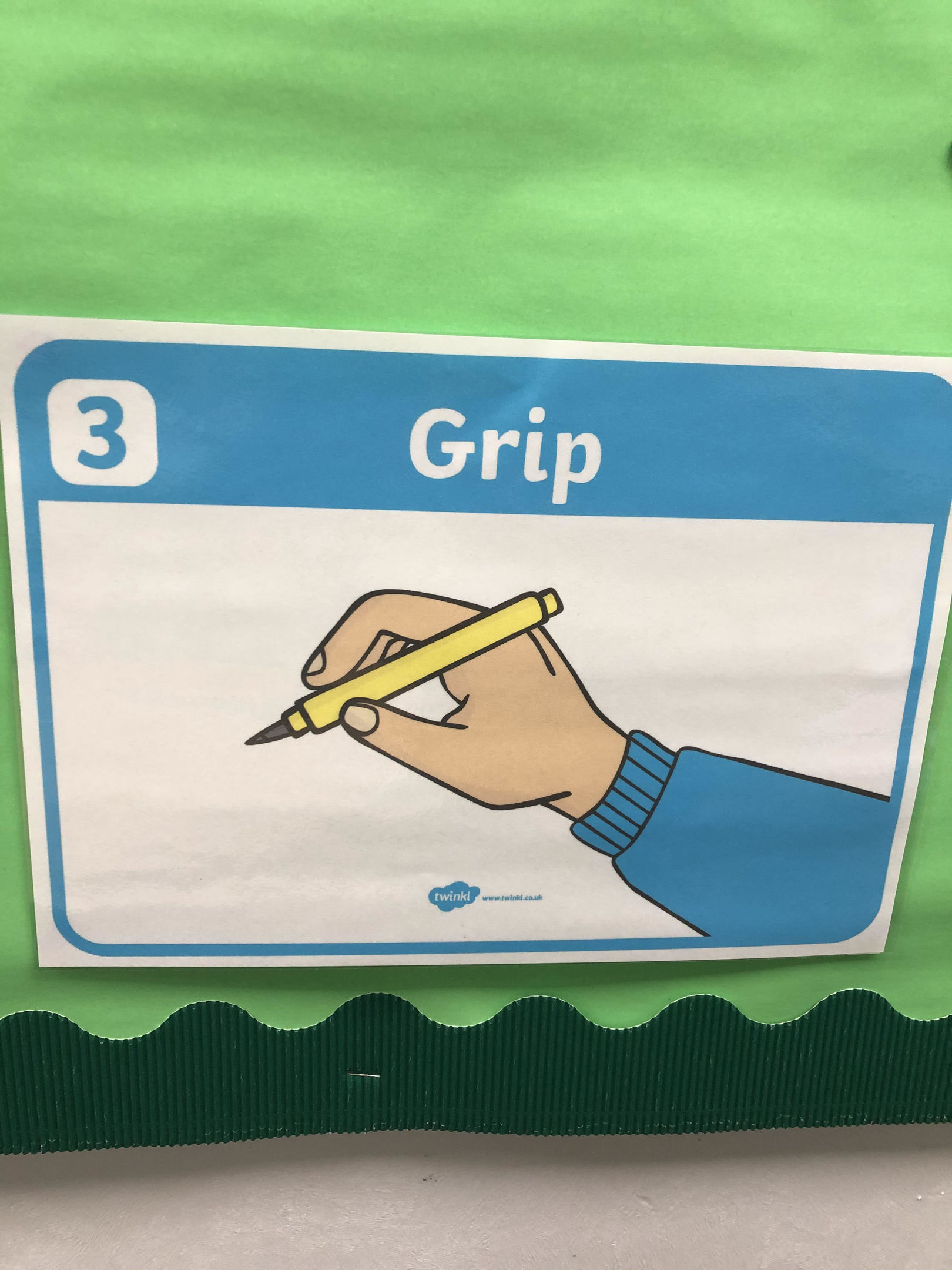 We have had a great week this week (wb 28th September). We started our phonics and Maths sessions and we have been really impressed with how the children have used what they have learnt at home and in provision.
In phonics we have been learning the phonemes s, a and t. Ask your children if they recognise these or if they can find any around the house. Maybe they can show you how they write them. We have been encouraging the children to use a good pencil grip like the one shown, please support your child with this at home if they are writing or drawing.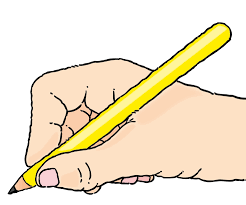 We have also been practising reading and segmenting words with these phonemes in, e.g. sat and at.
Next week we will be adding p, i, n and m to our collection so there will be many more words we can blend, sound out and segment.
Please can you ensure your child has a named pair of wellies in school next week as the weather is not looking good. We are planning on going on an Autumn walk in the school grounds on Thursday so wellies and a waterproof coat will be required.
Don't forget that it is Parents' evening this week. You should have received your Zoom link via email (please ignore this if you are having a phone call, I will call you at the time you have been given) If you do not have a slot please see me to arrange a suitable time.
Here are some photos to share with you.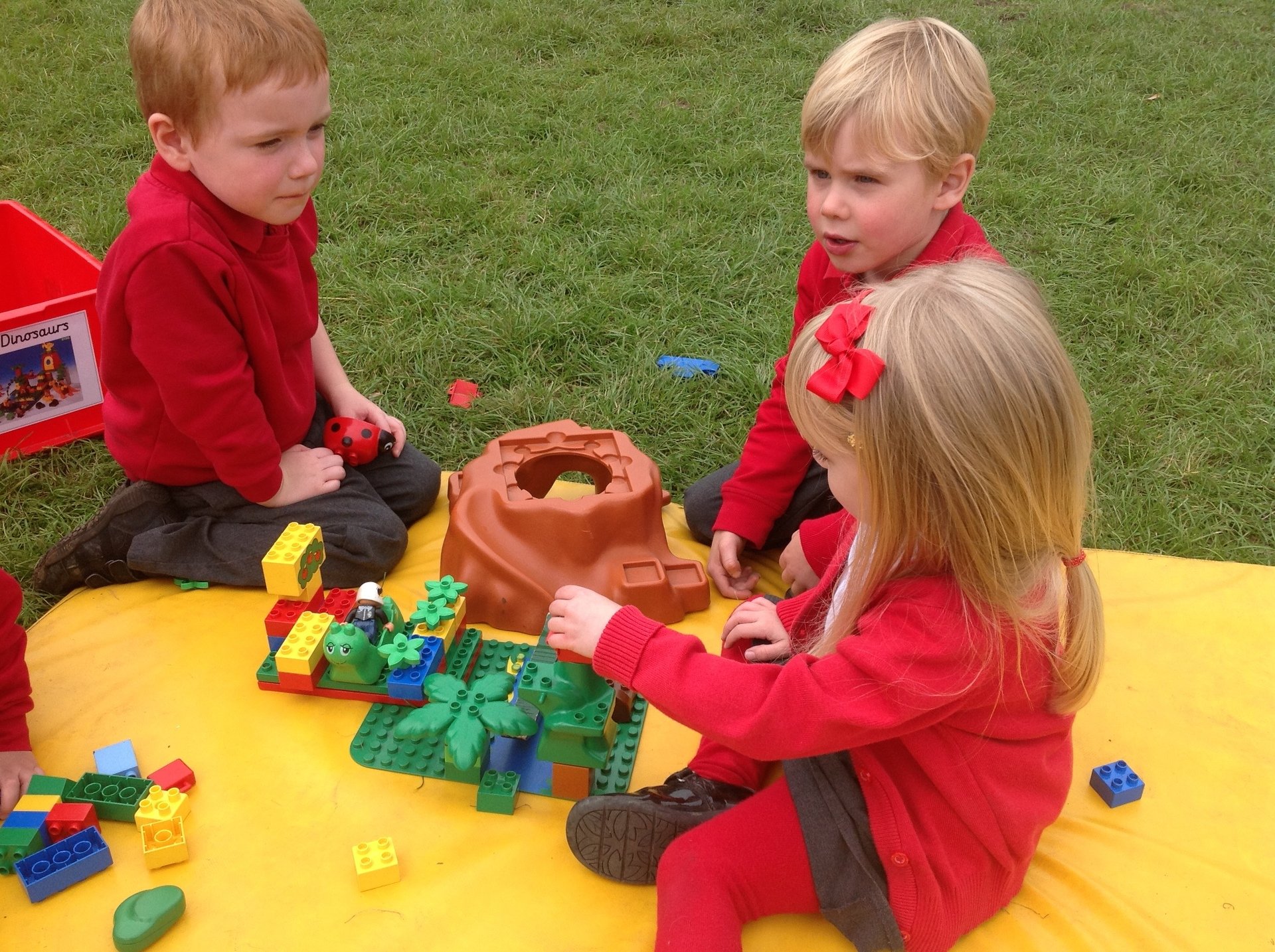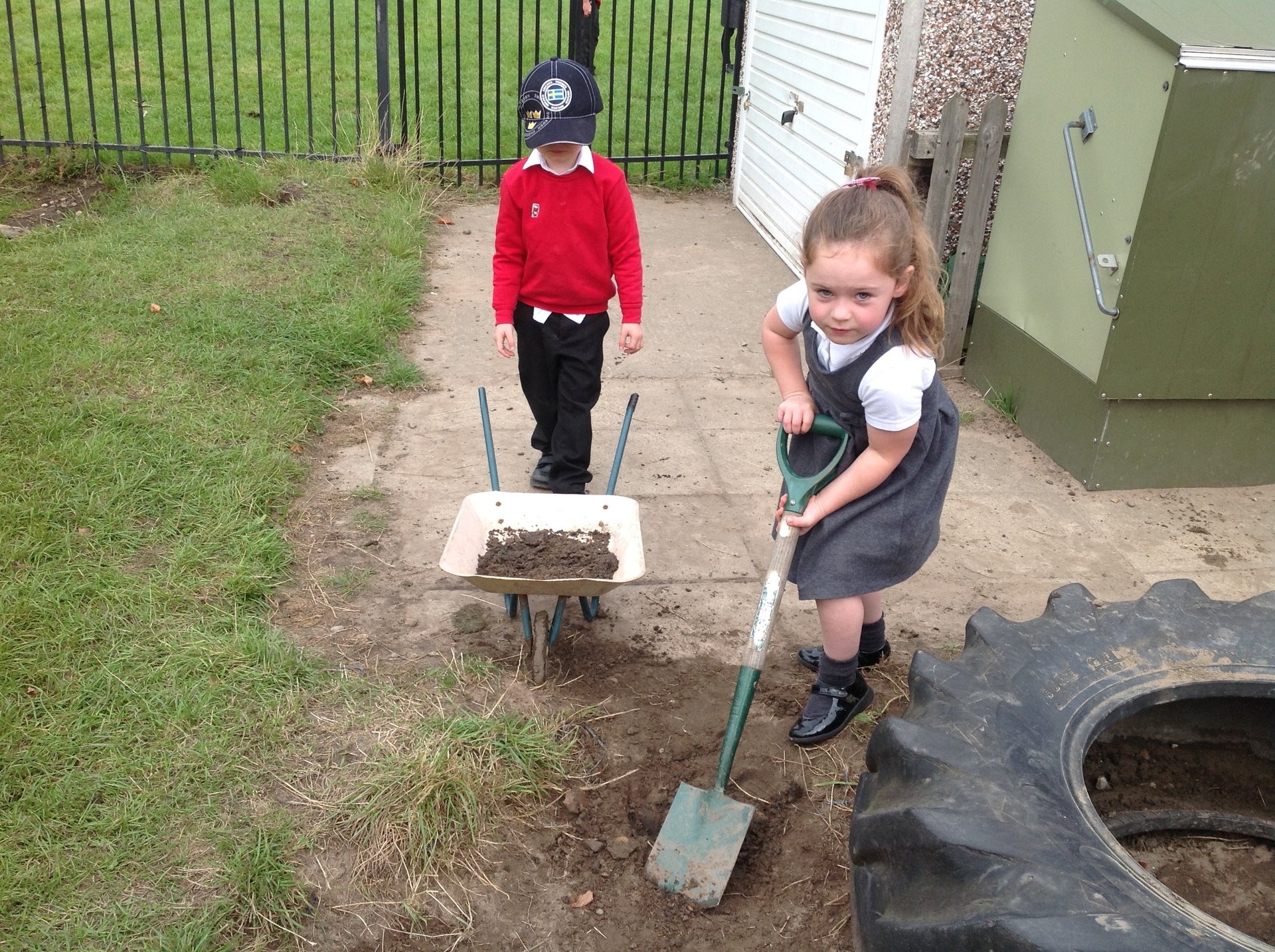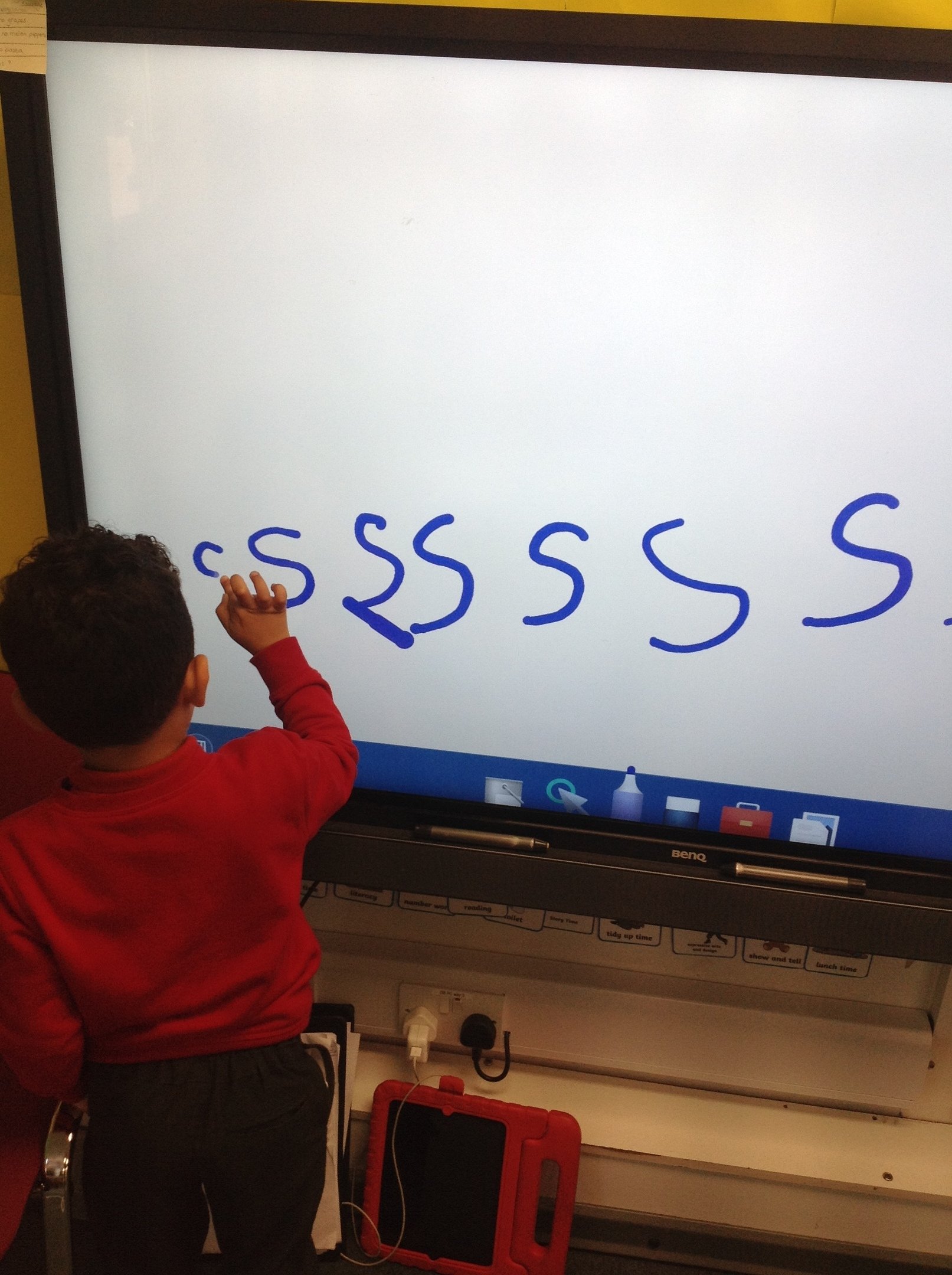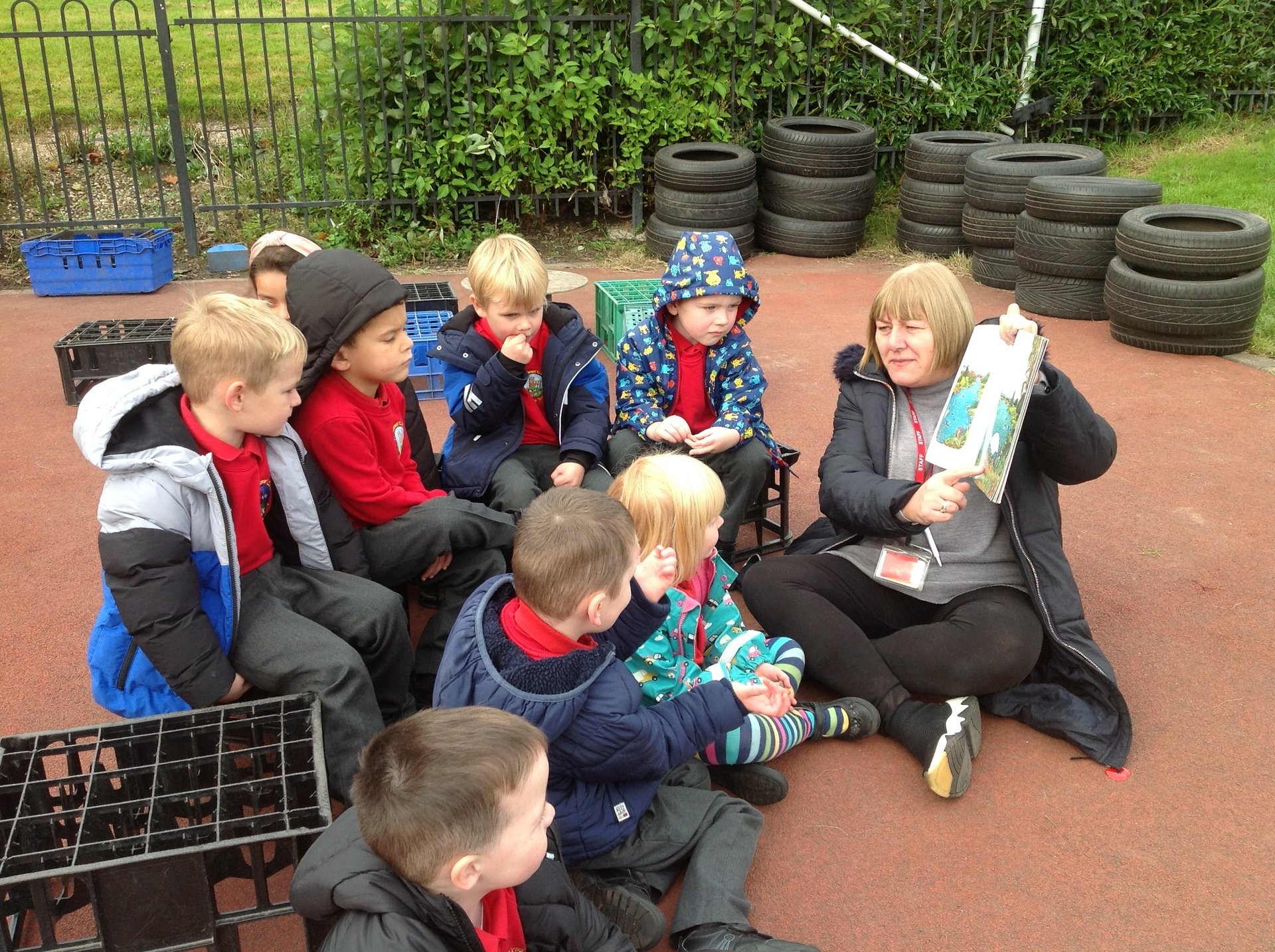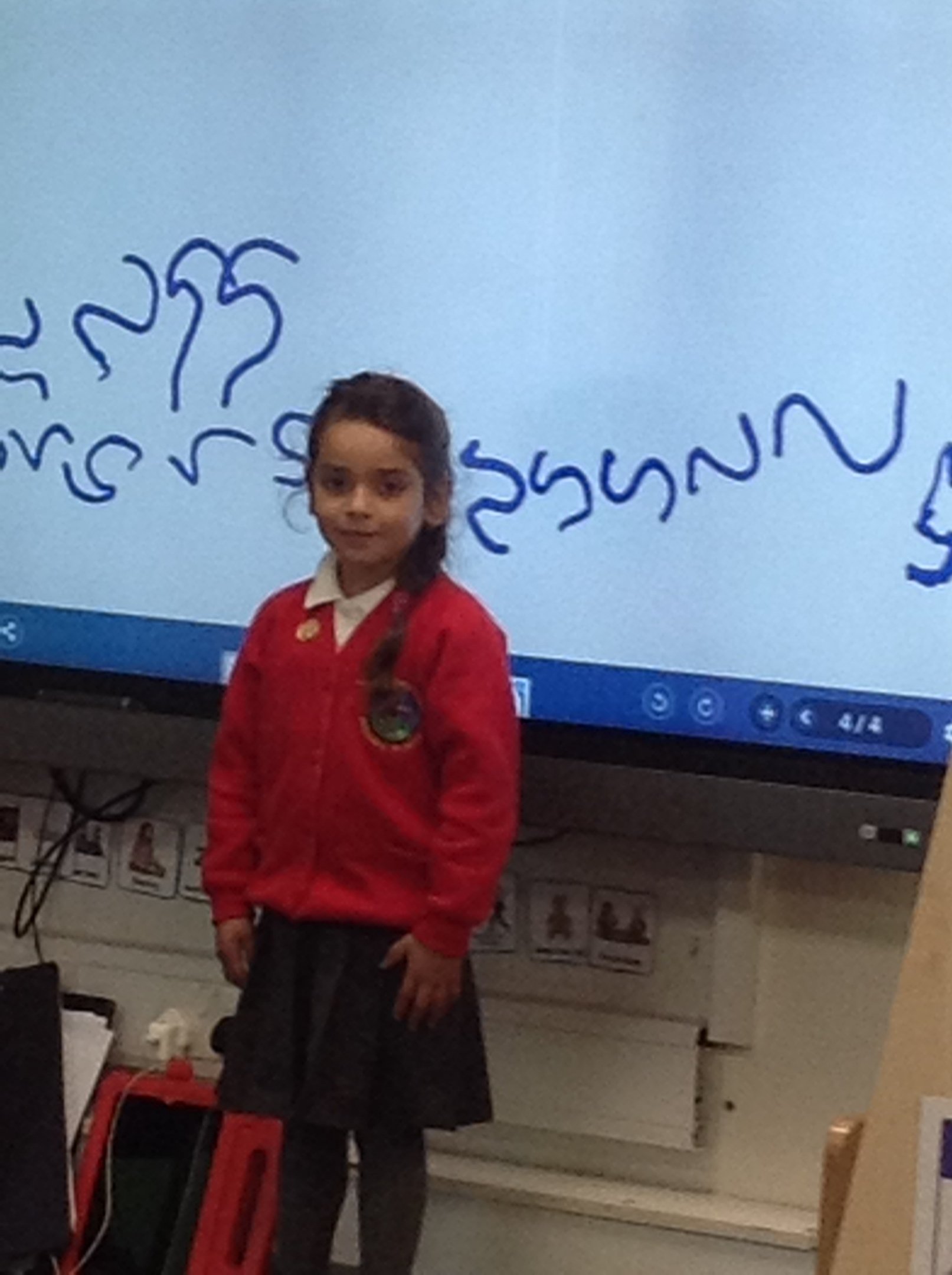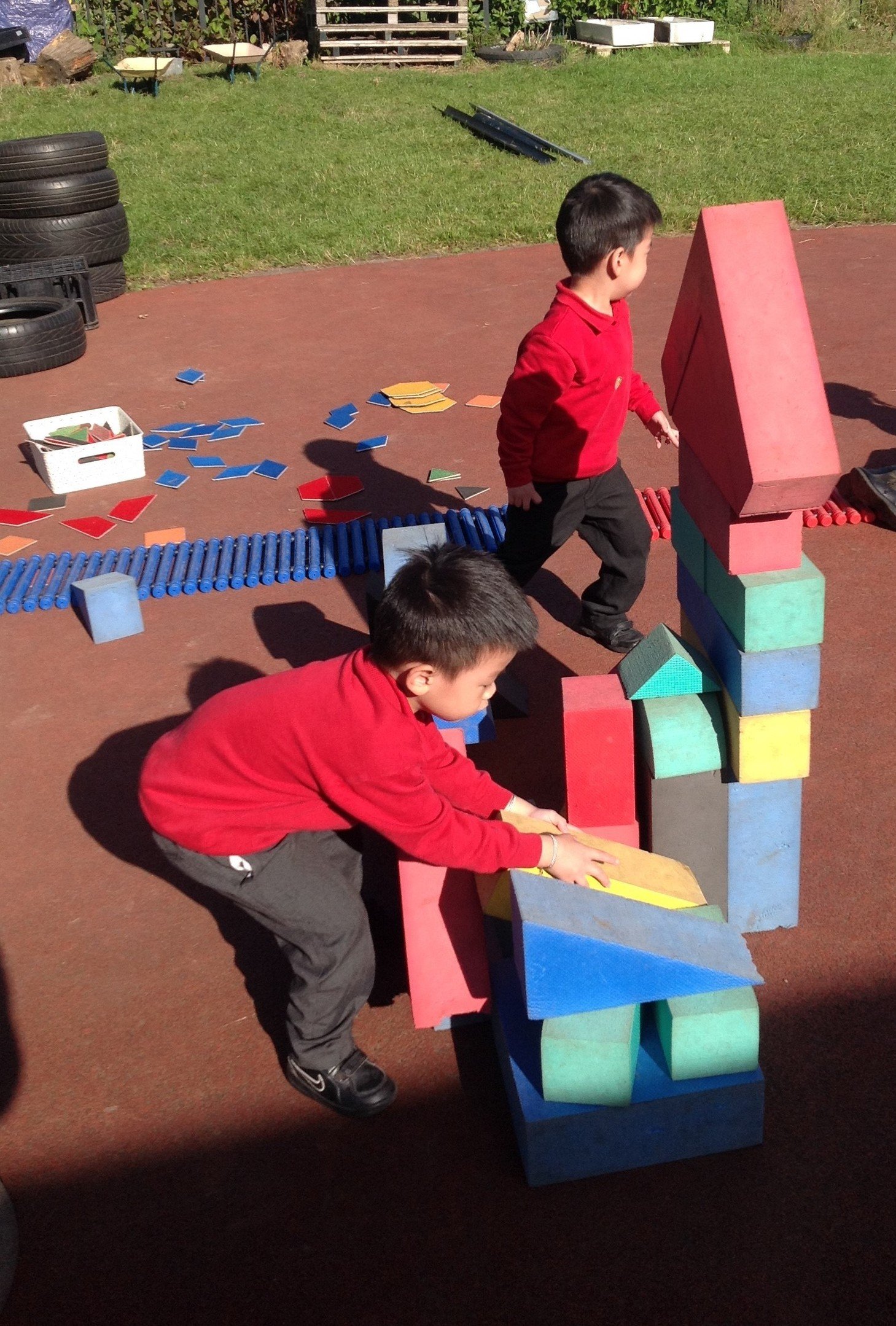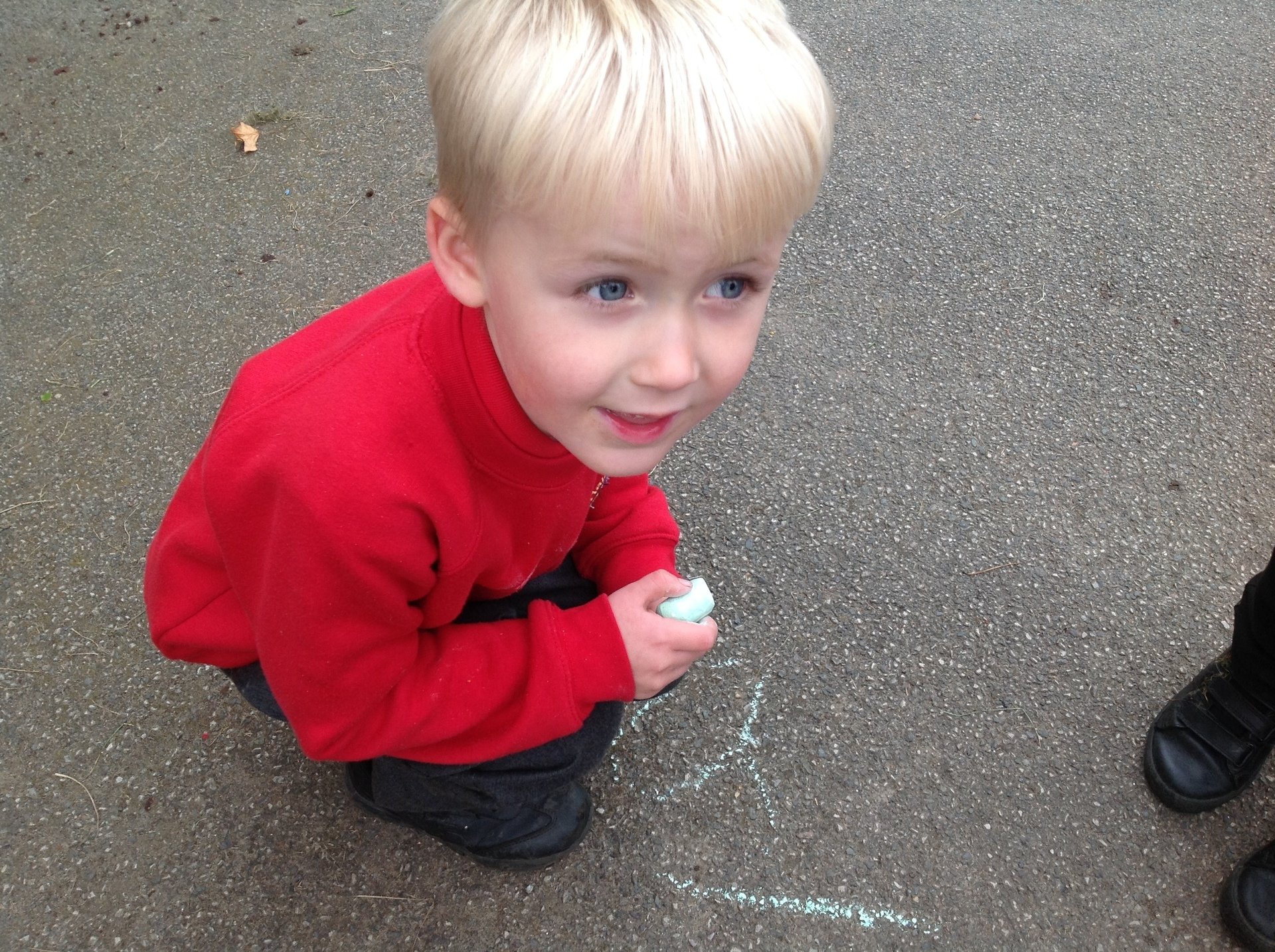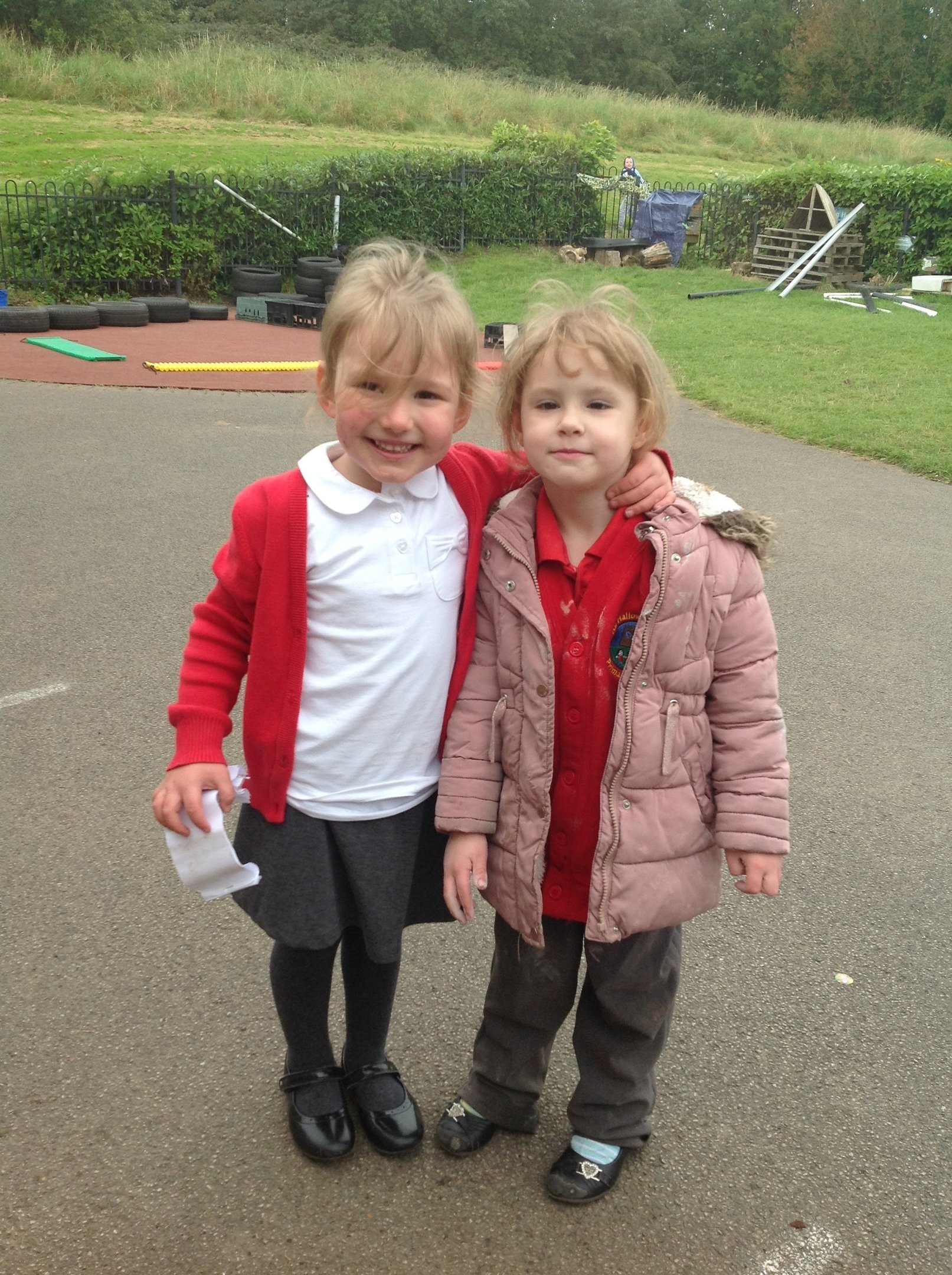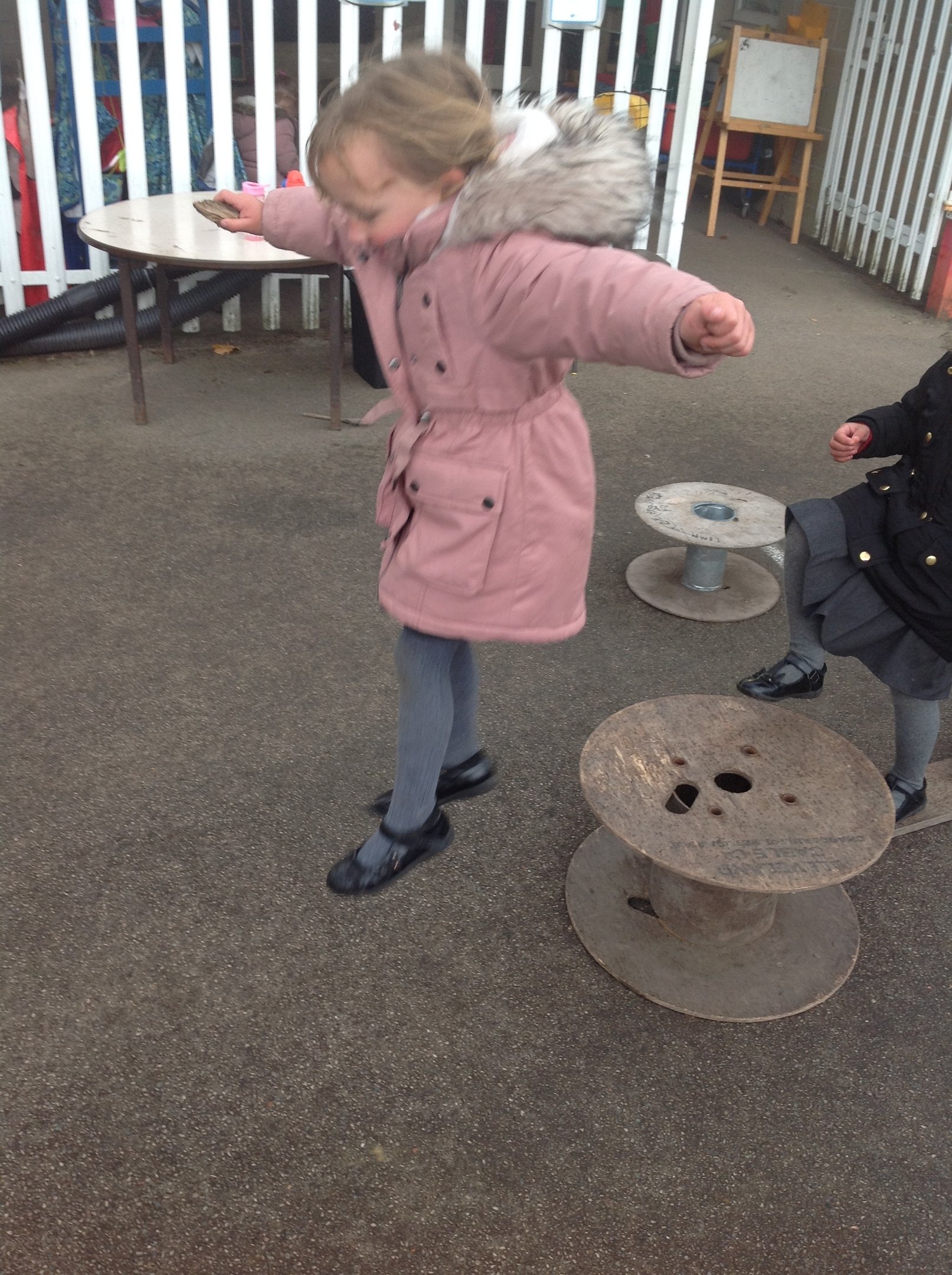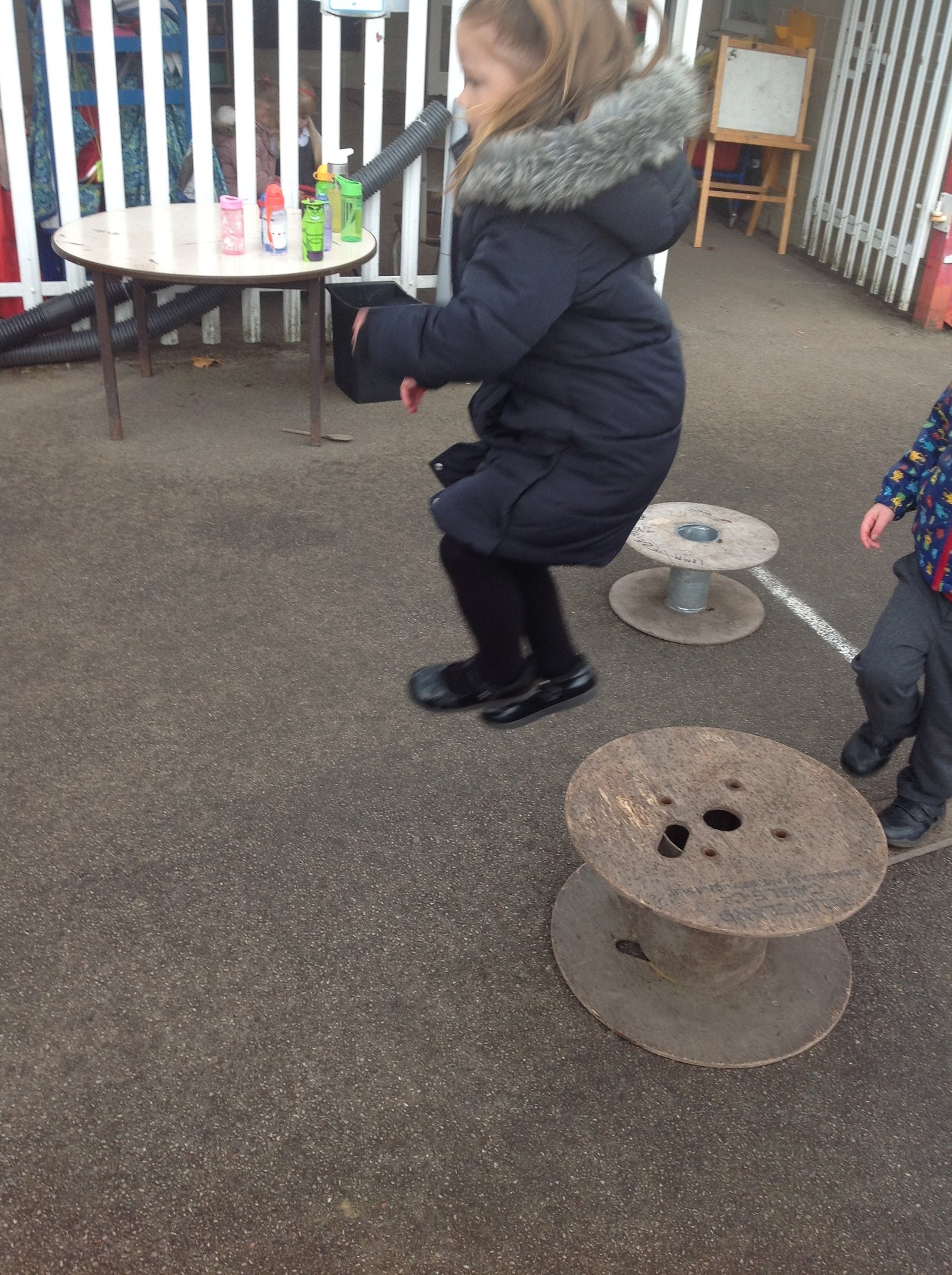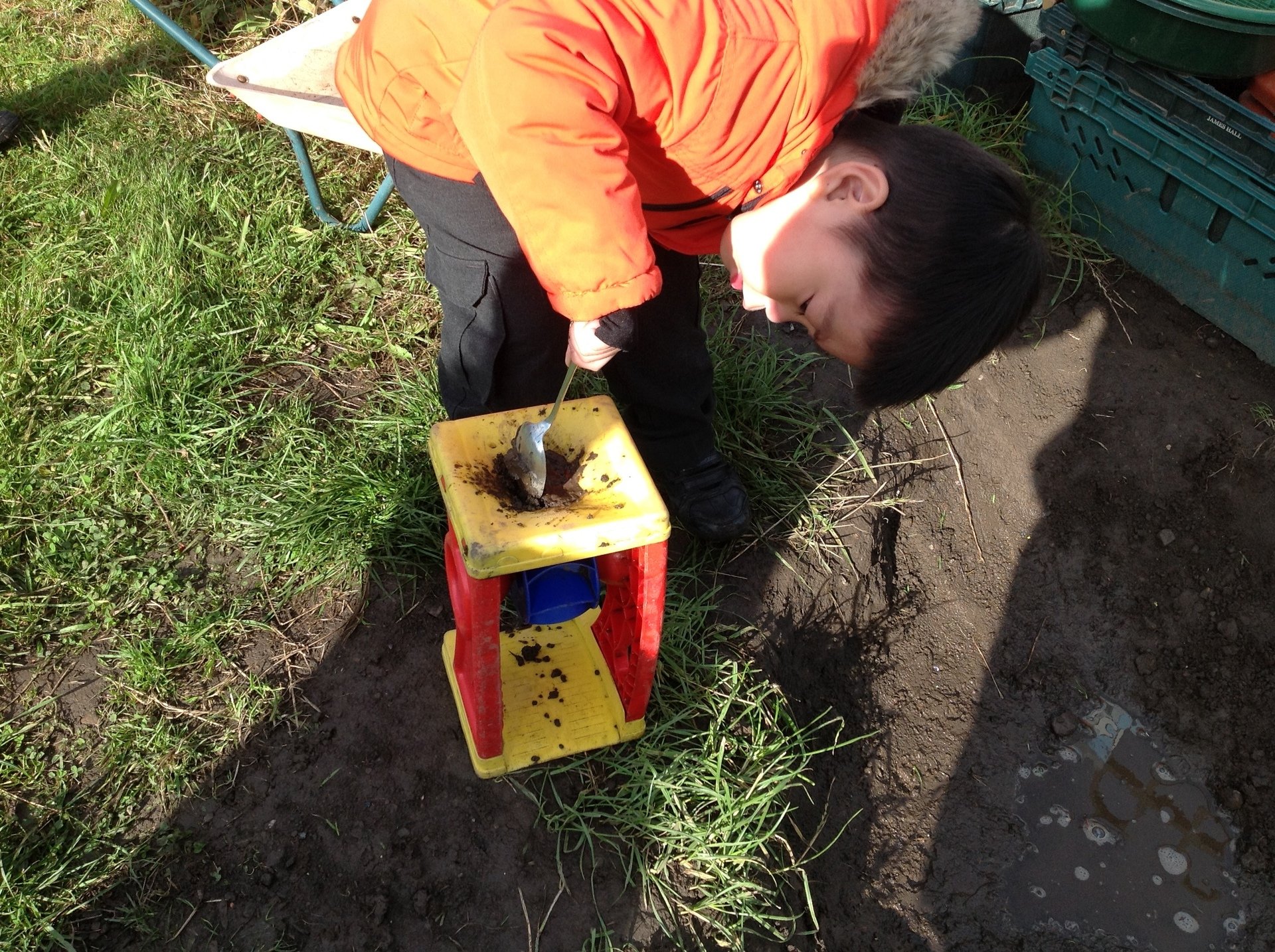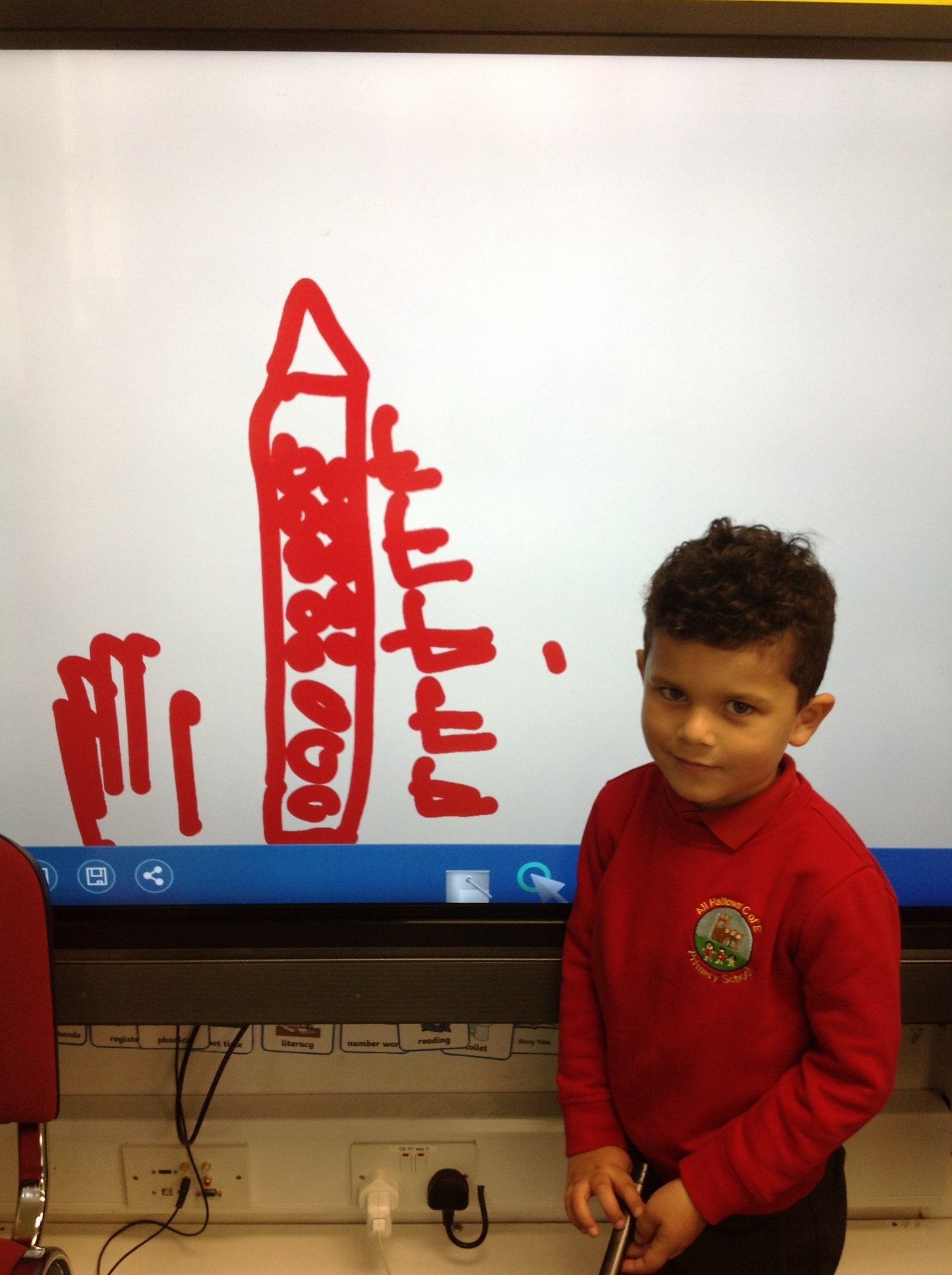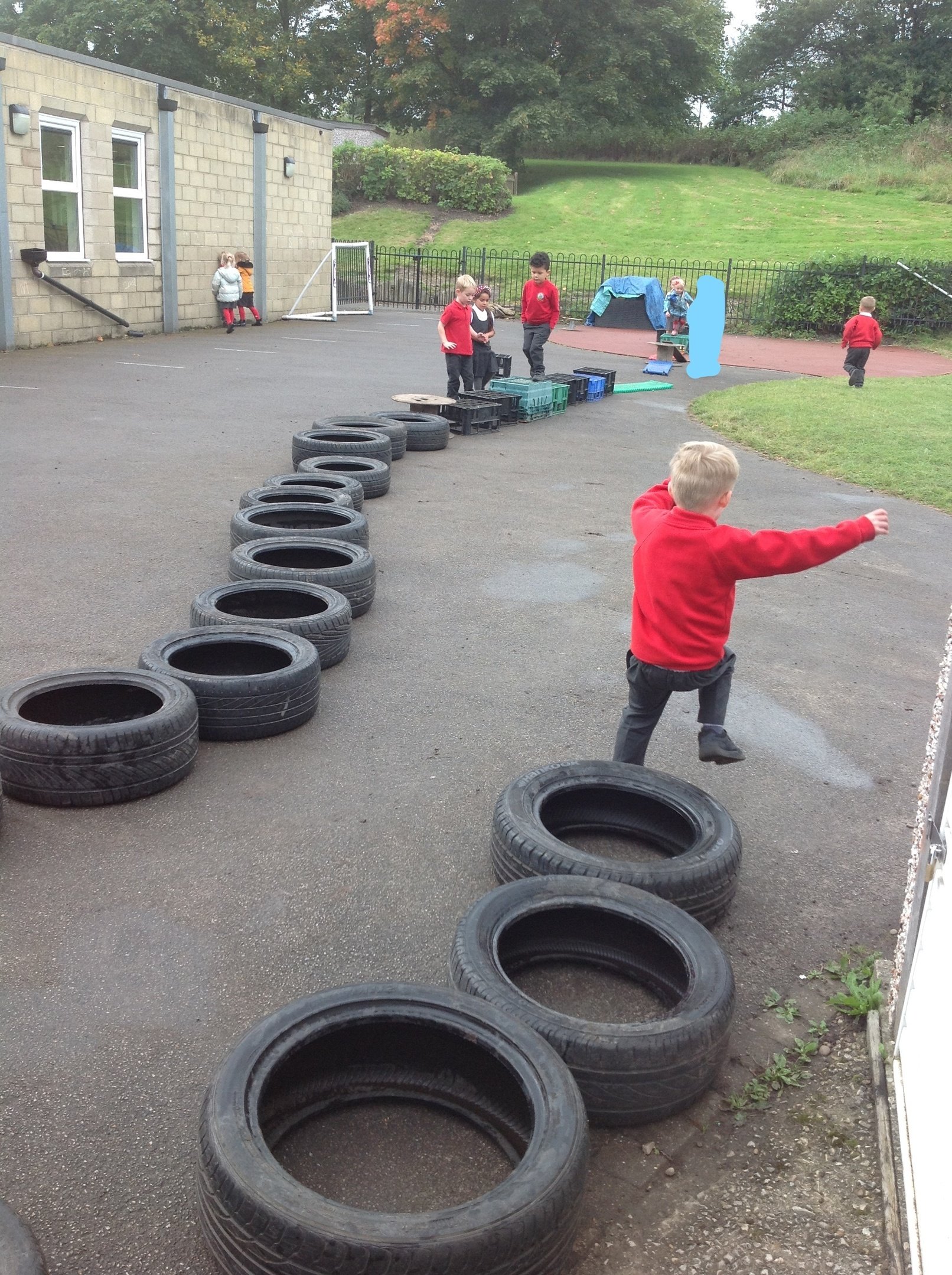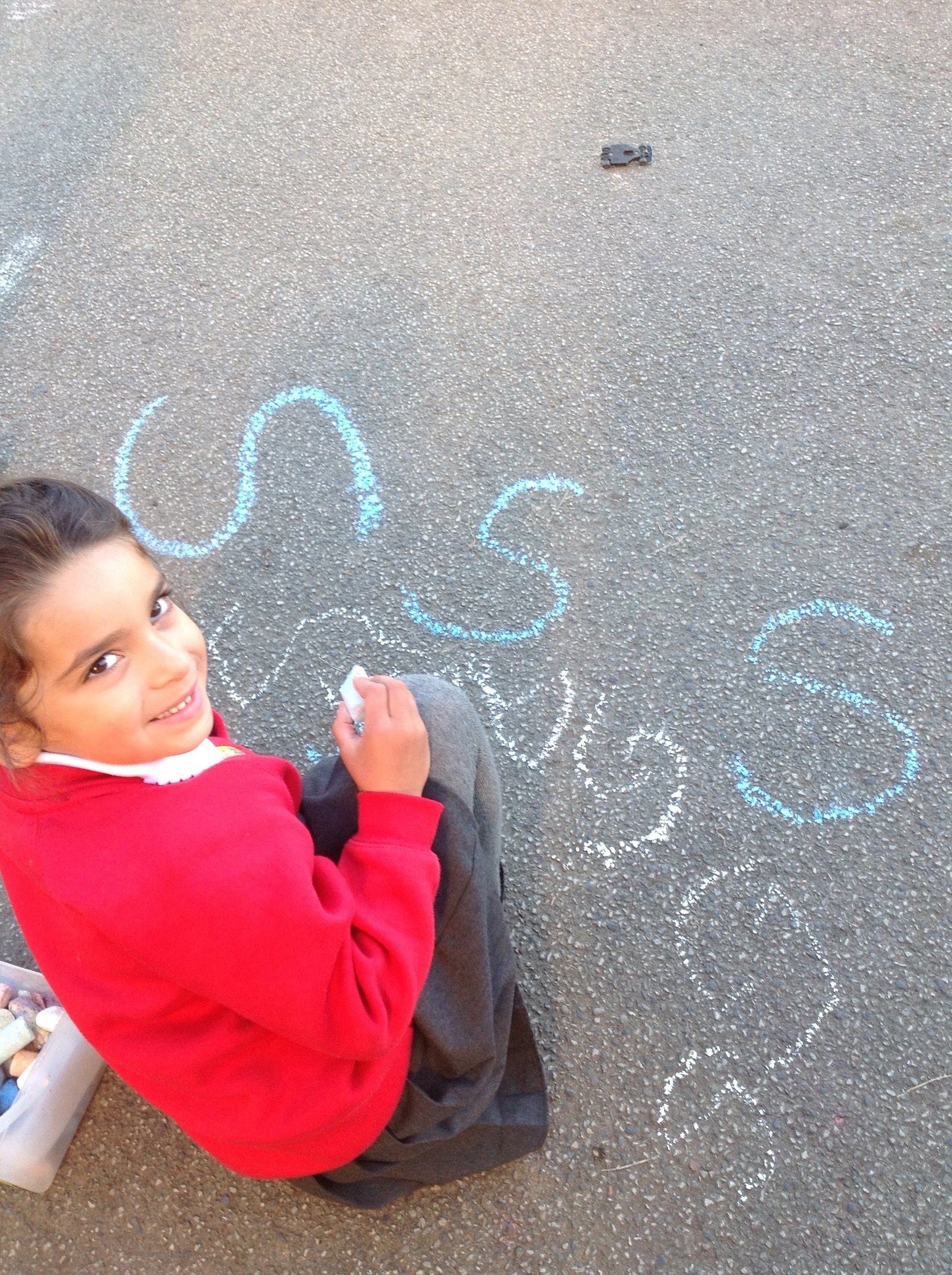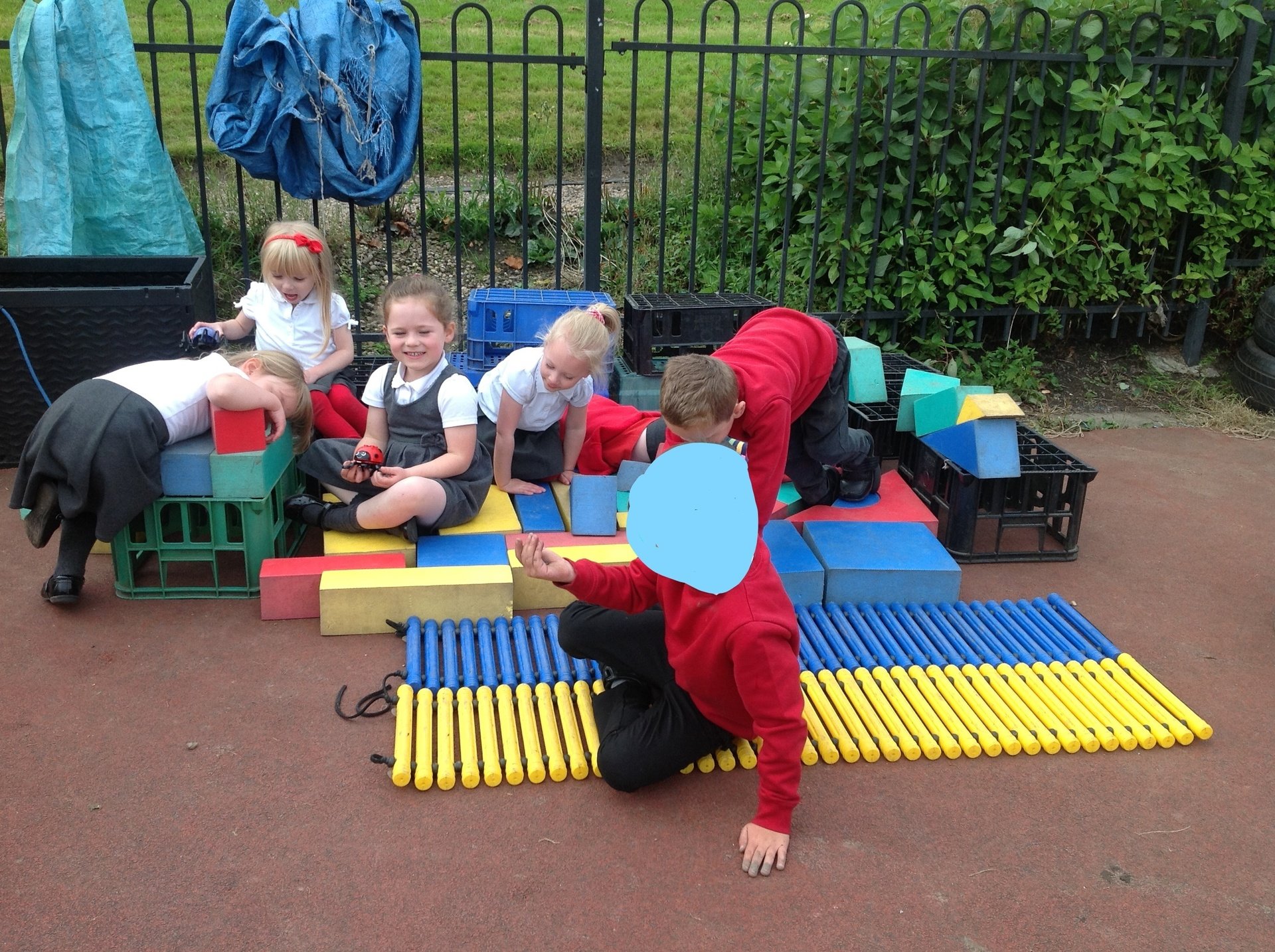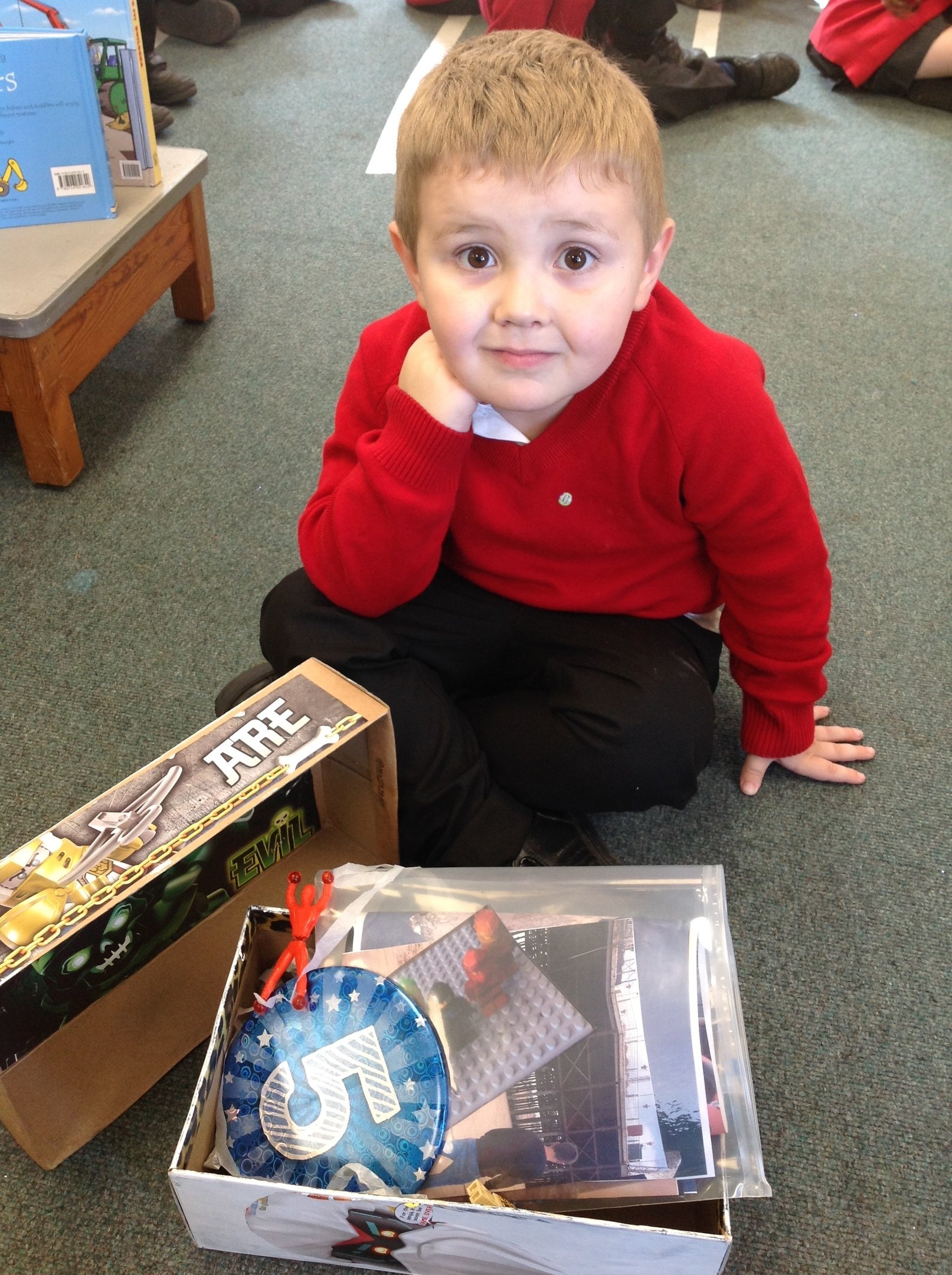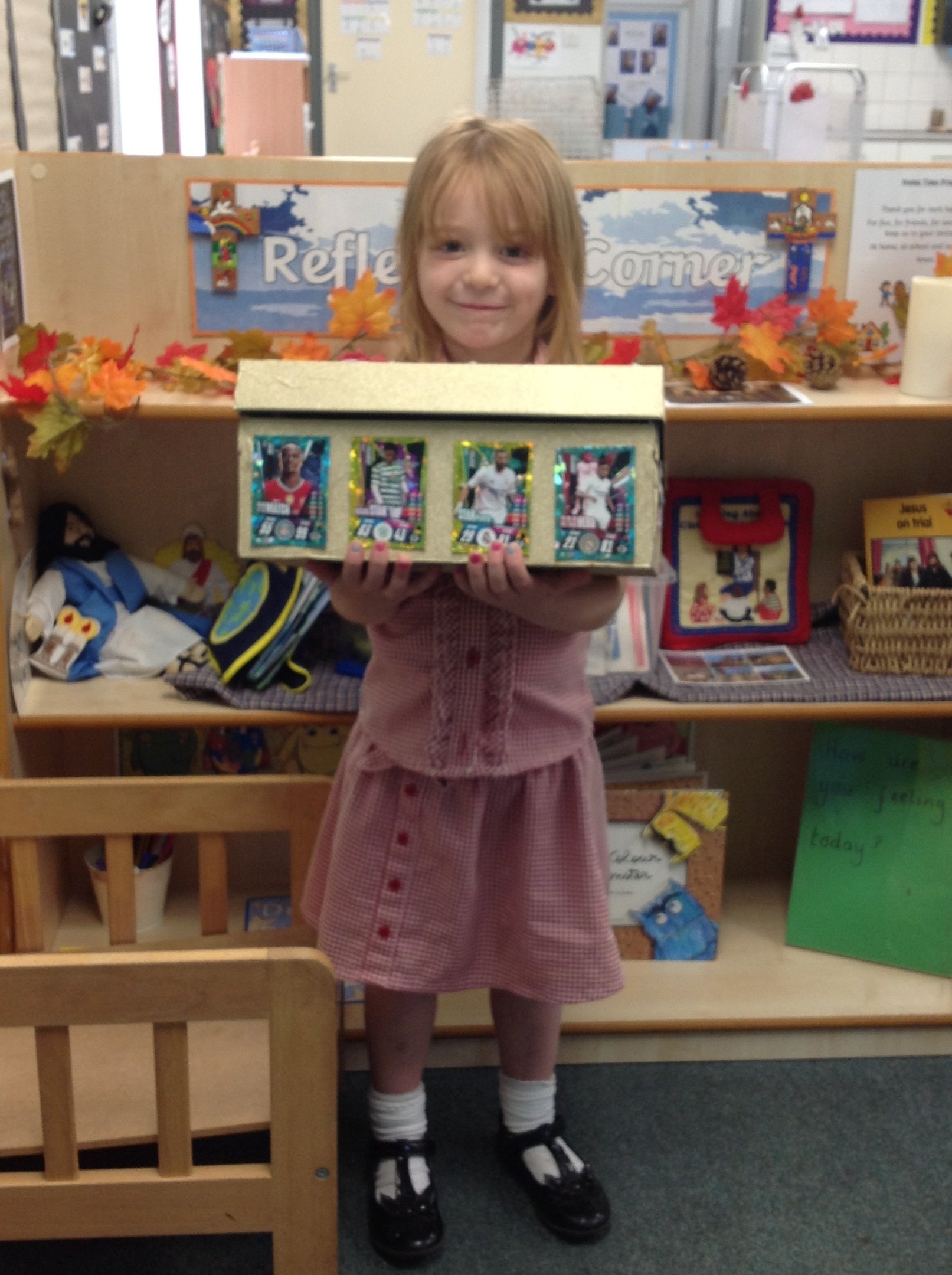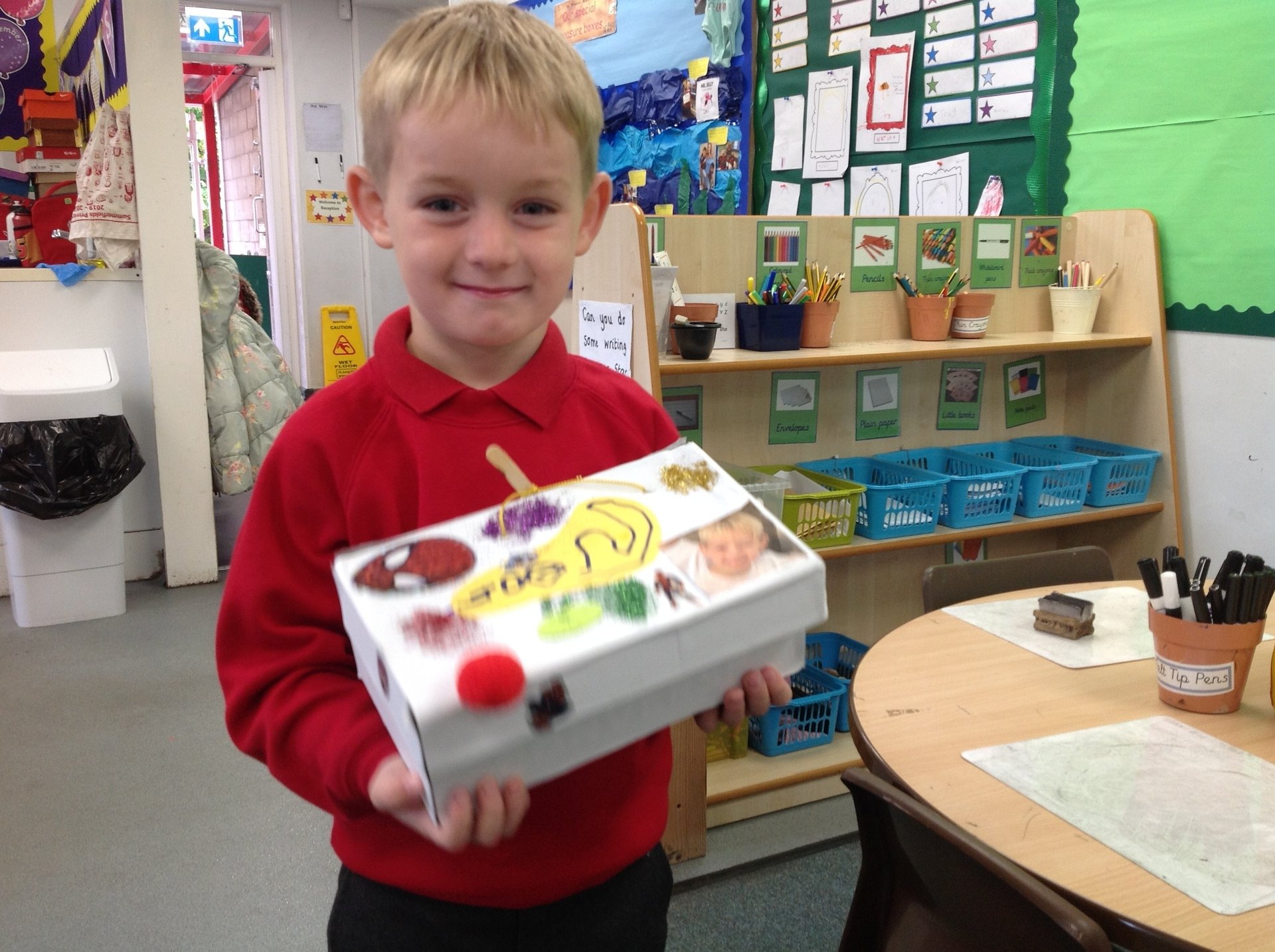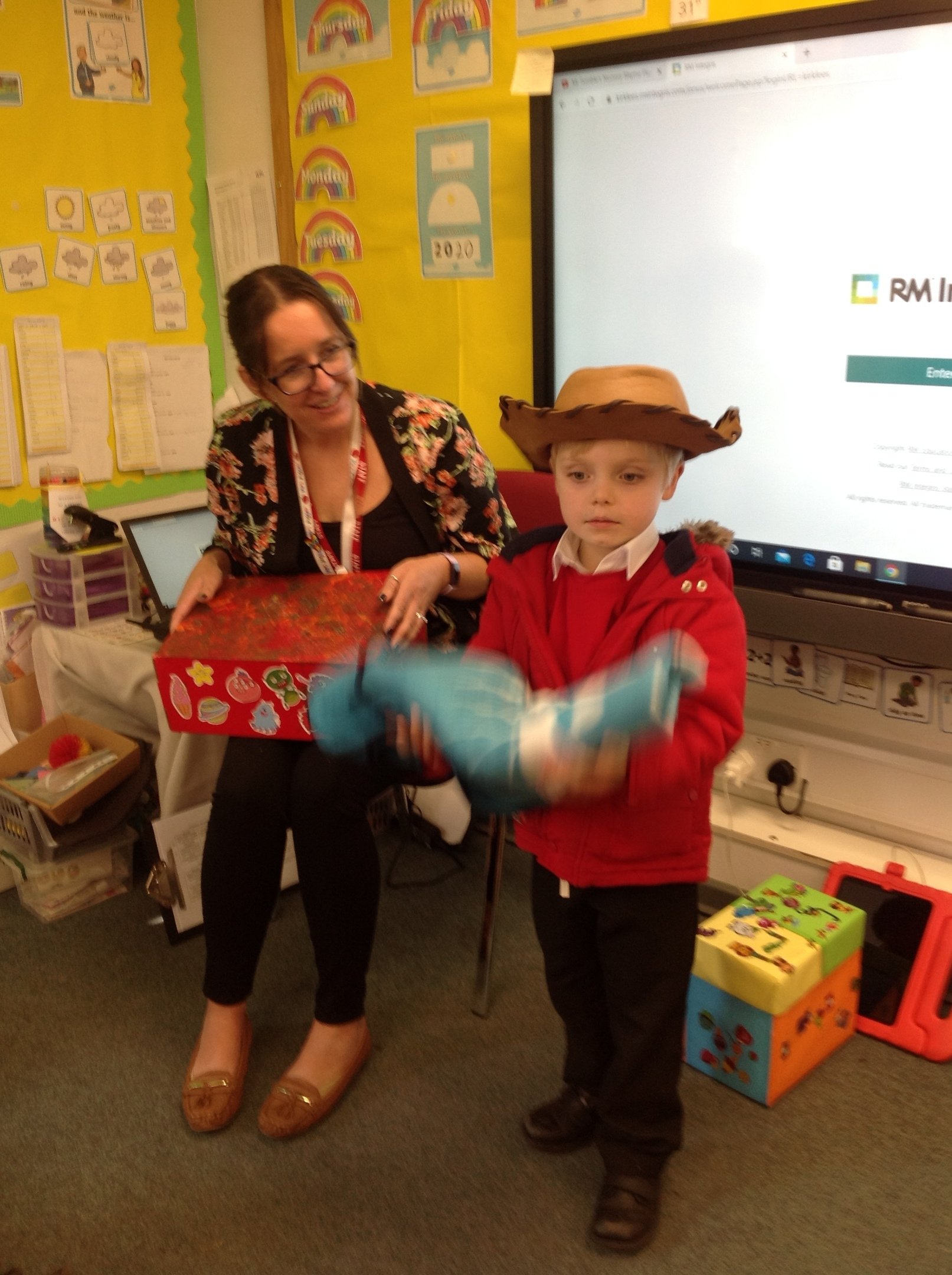 Your child brought home a reading book on Friday but unfortunately we can't send a reading record home at the moment. Please share the book with your child and keep it in their book bag. We will listen to them read their books and swap them. All returned books will be quarantined before being returned to the reading scheme.
Thank you for your cooperation
Week beginning 21.9.20
Thank you to those of you who attended our Zoom meeting about Reception expectations. I have placed the Powerpoints above for you to look at if you missed it or would like to see it again.
You should have received a letter about parents' evening. If not, please see a member of the Reception team for one.
Thanks and have a lovely weekend
Mrs Jagger
Please can you send a named pair of wellies in for your child. They can remain in school but please can you check them regularly to check that they still fit.
We had great fun in the rain today, we got out our little boats and were watching them float across the bigger puddles. Unfortunately some children still got wet feet even with wellies and waterproof trousers on so it would be helpful if you could pop a spare pair of socks and / or tights into their bags.
Thank you :-)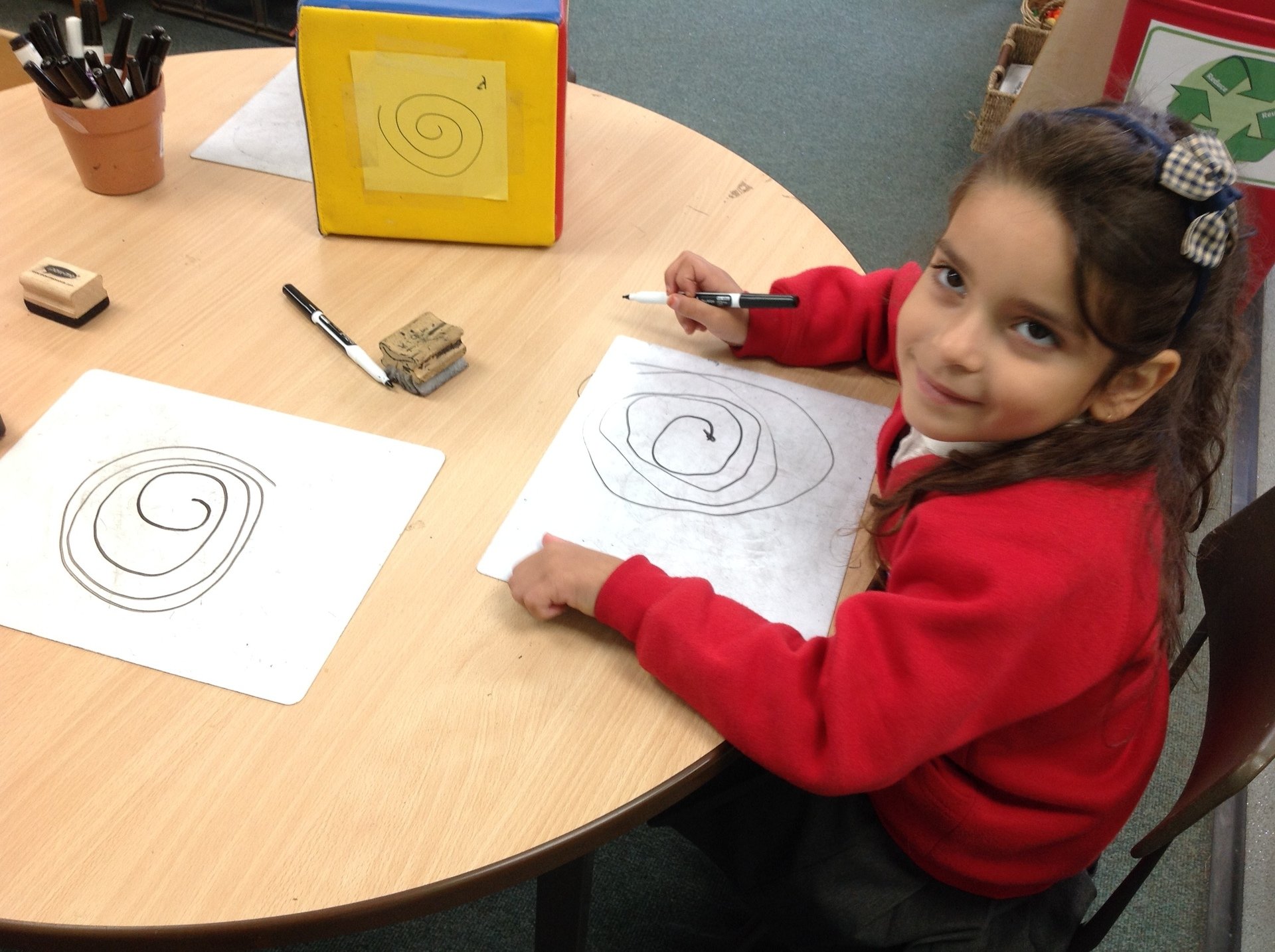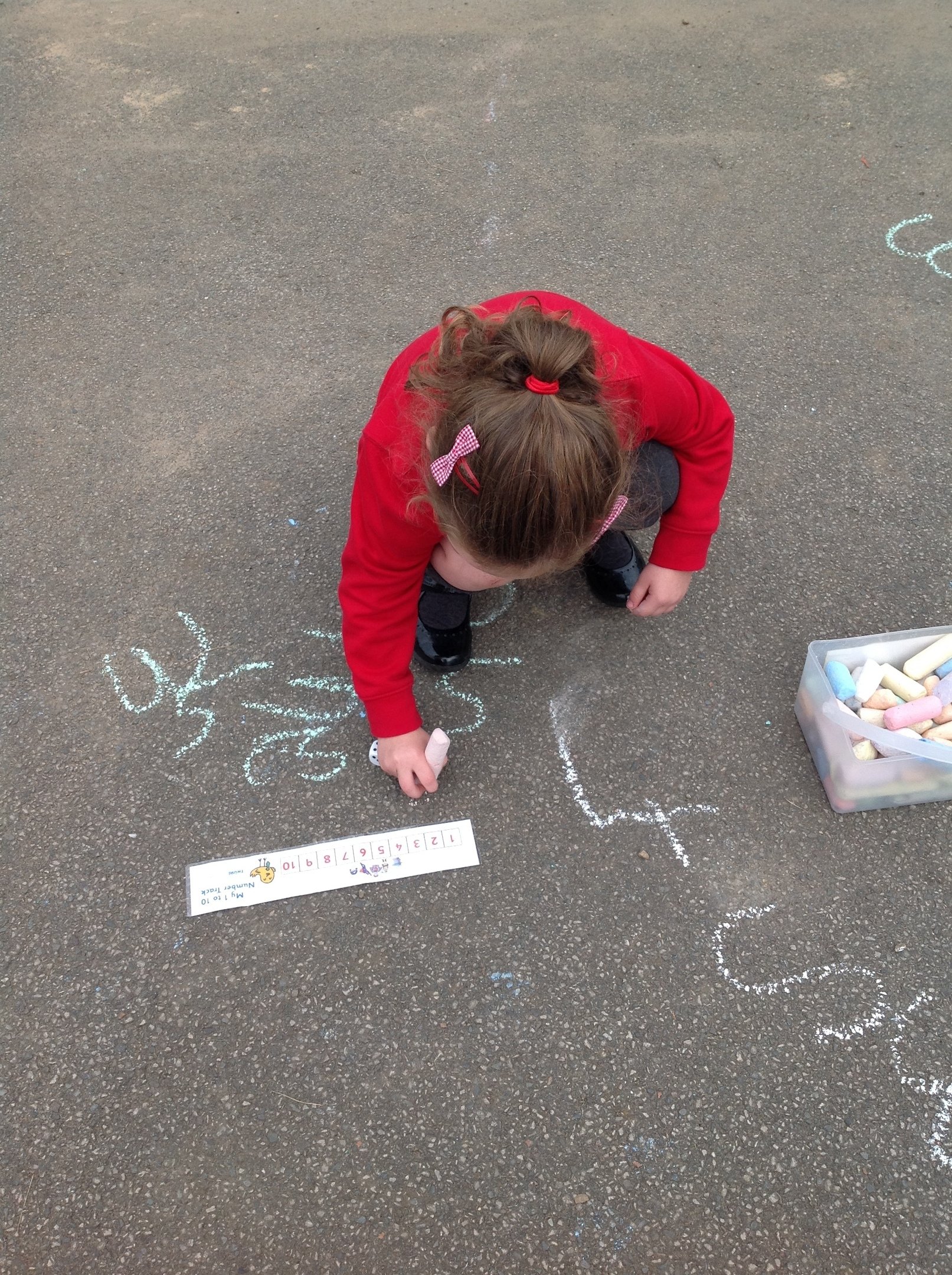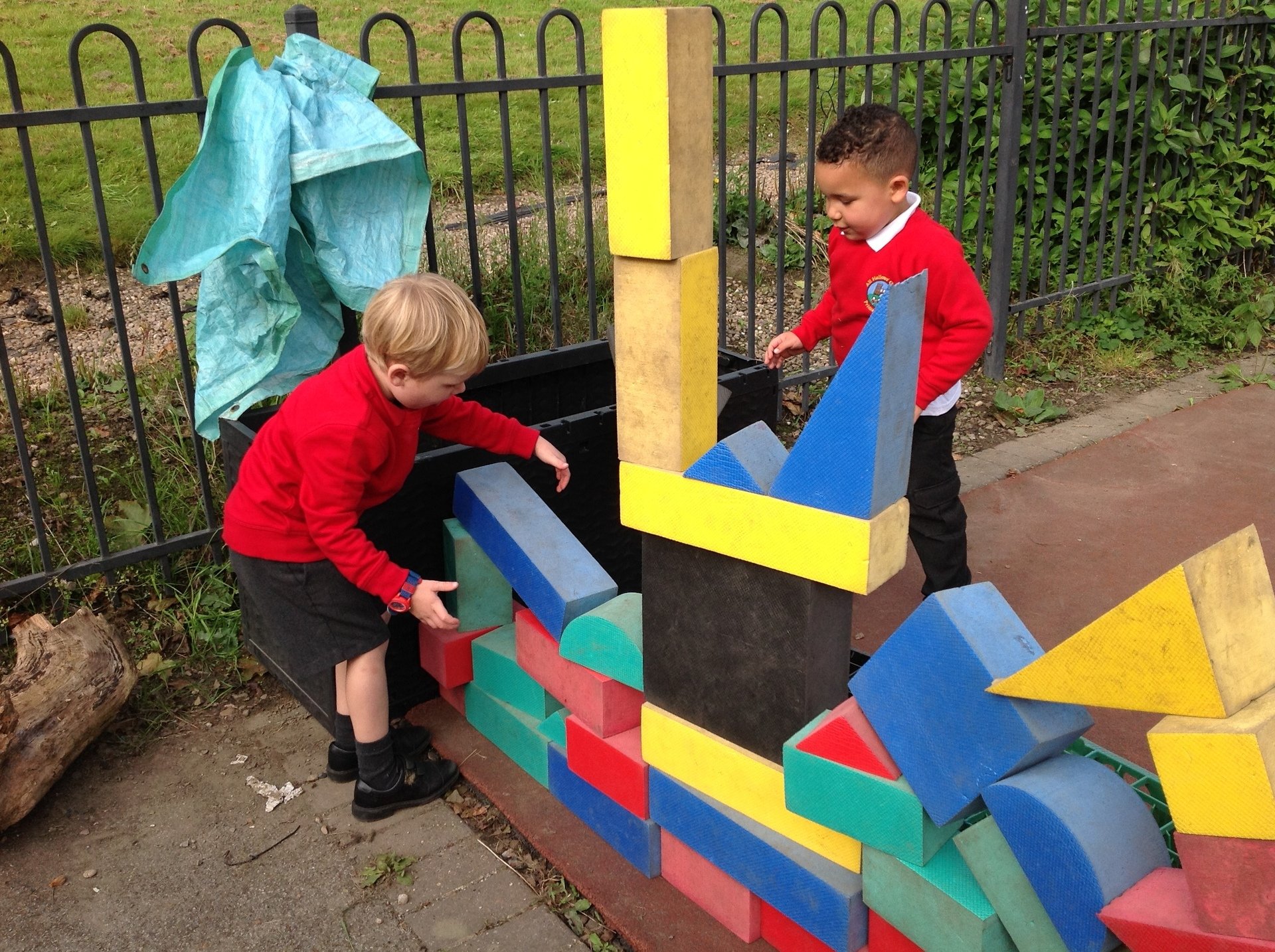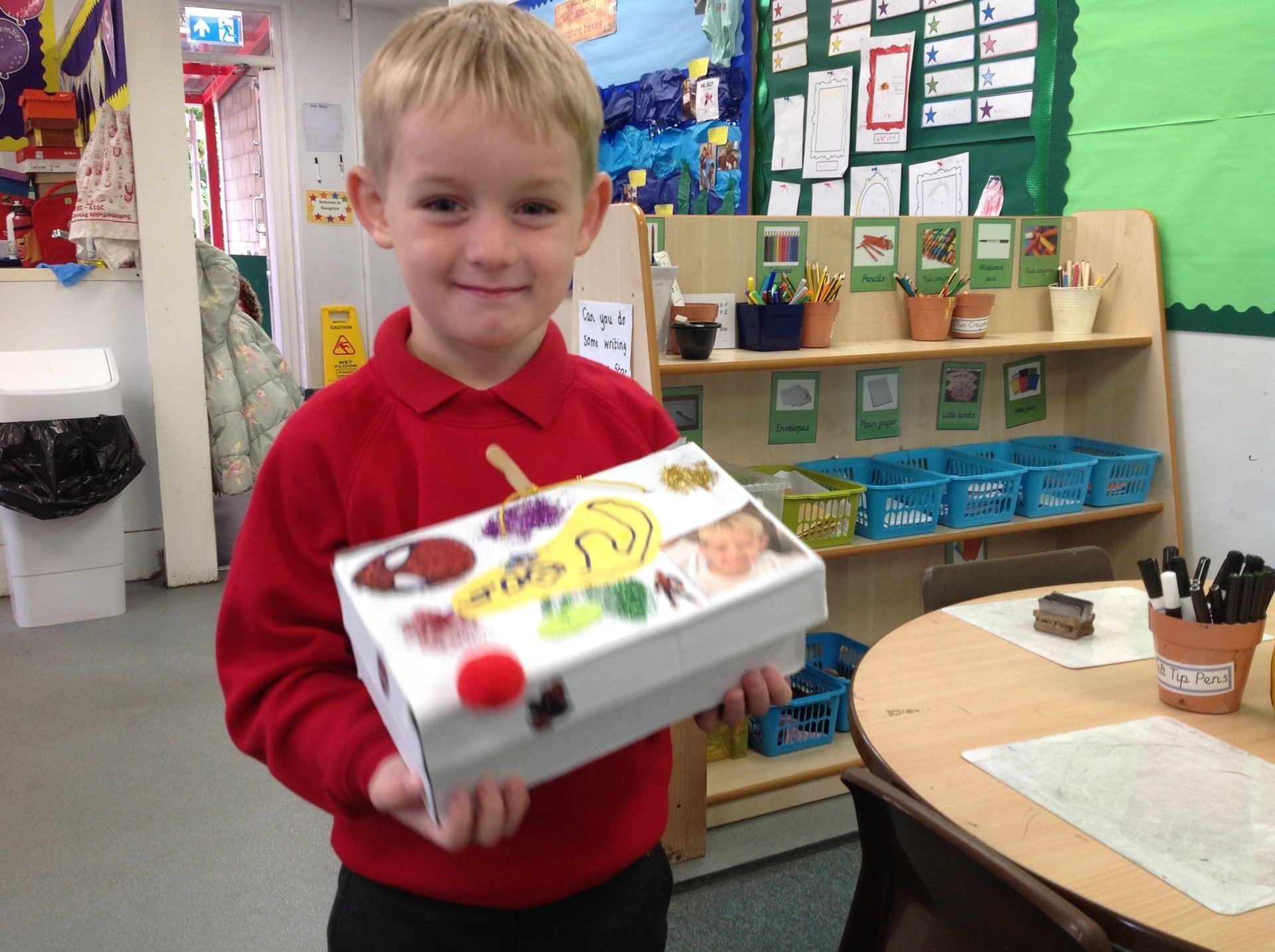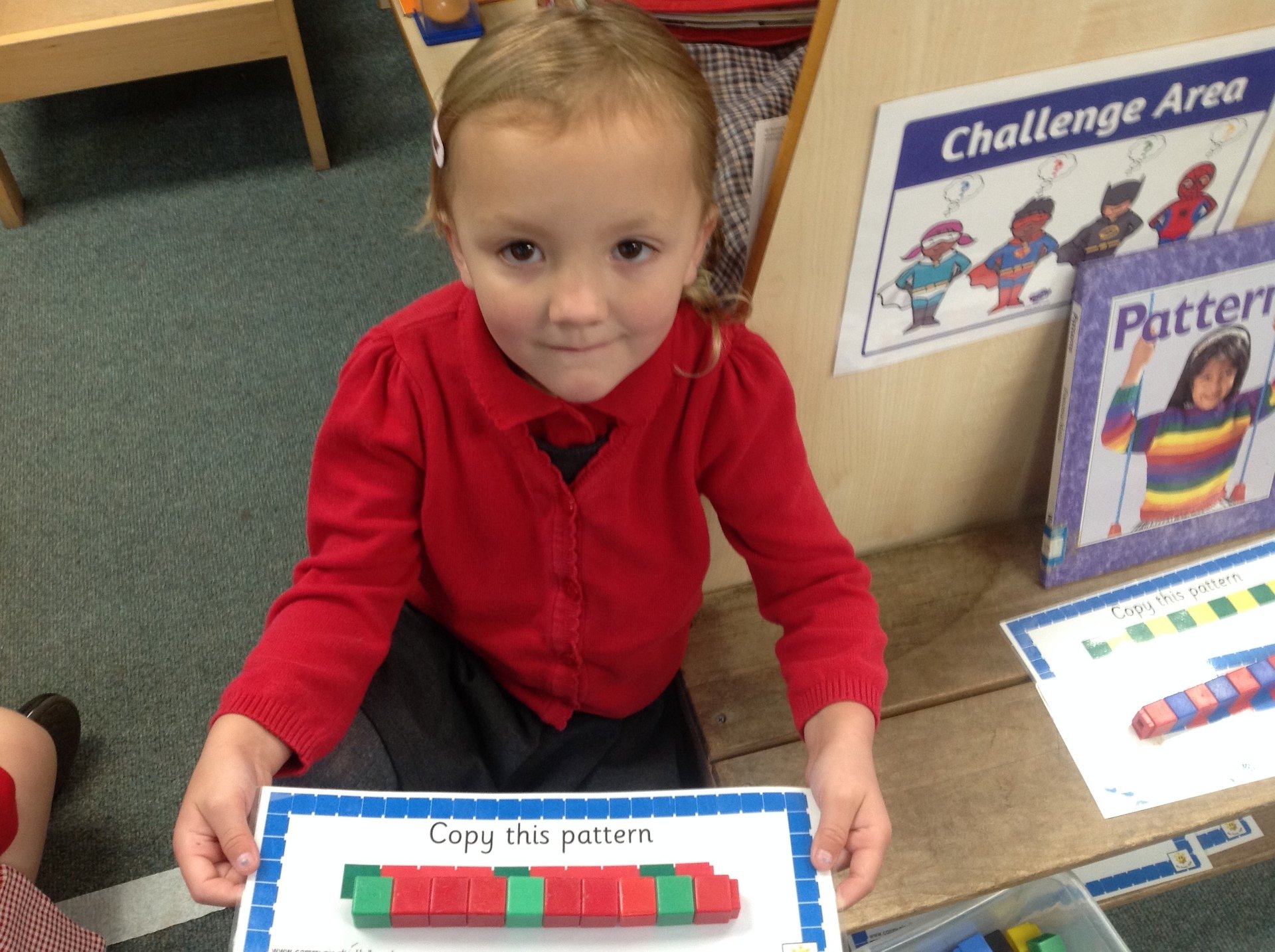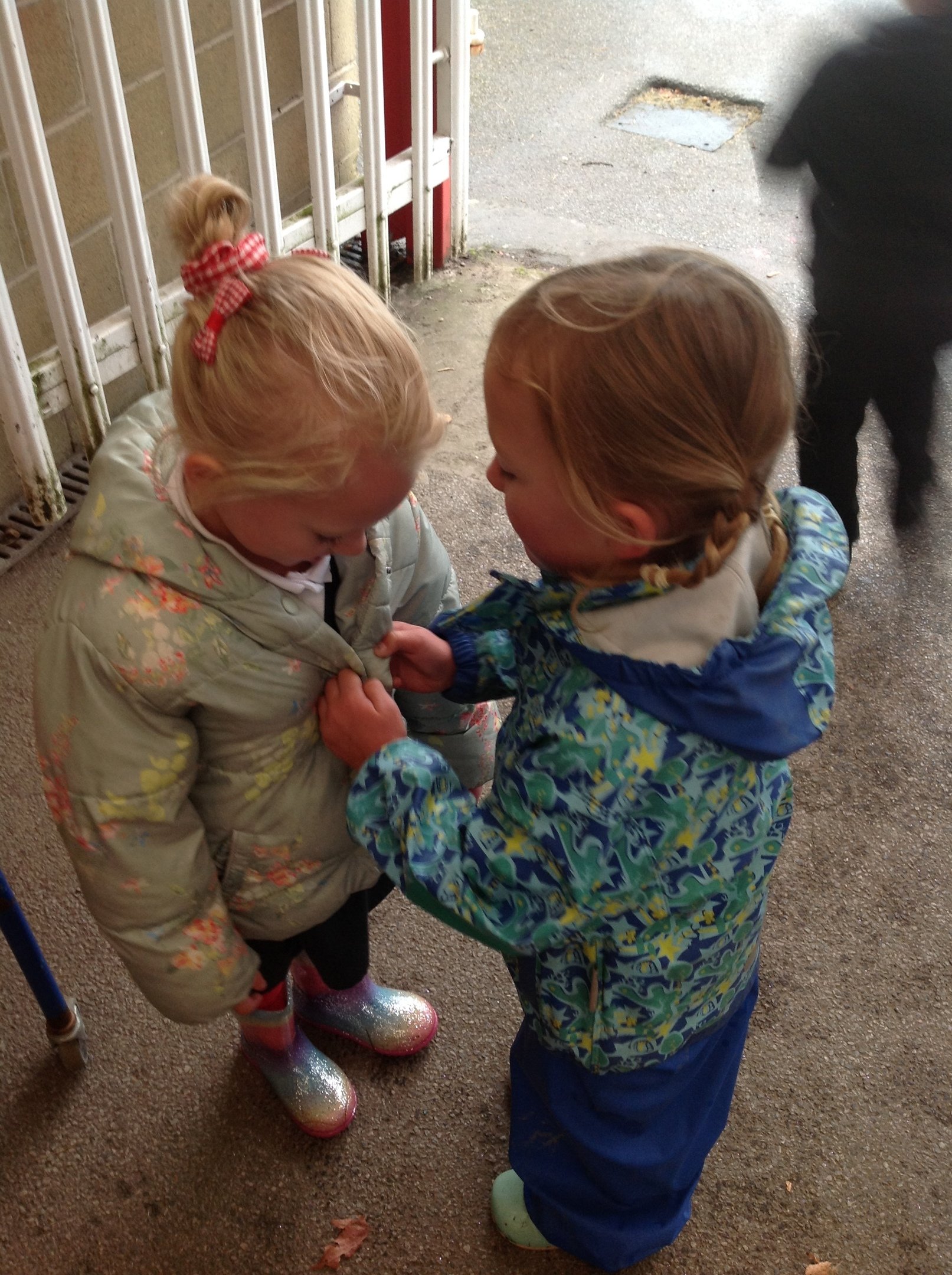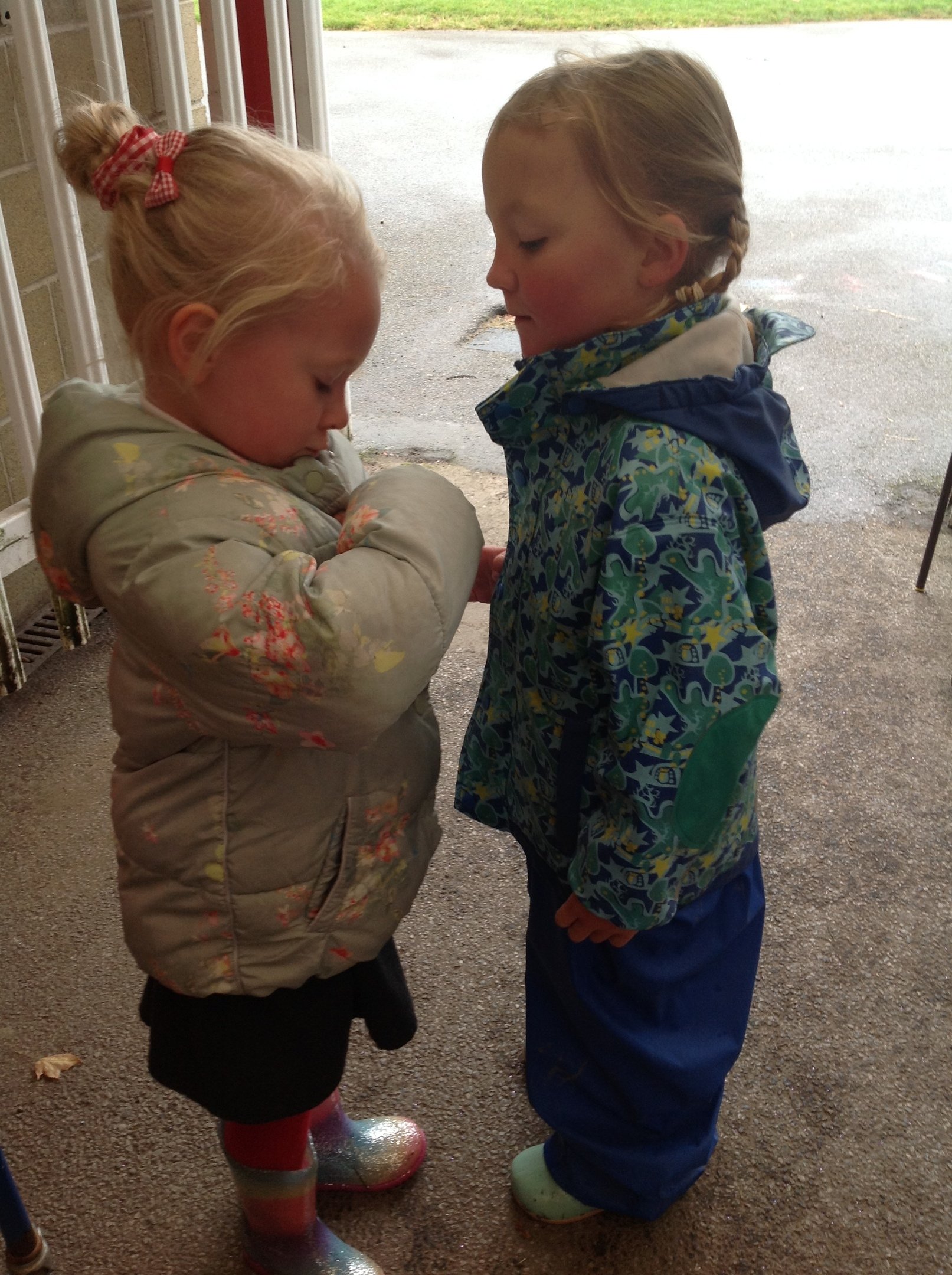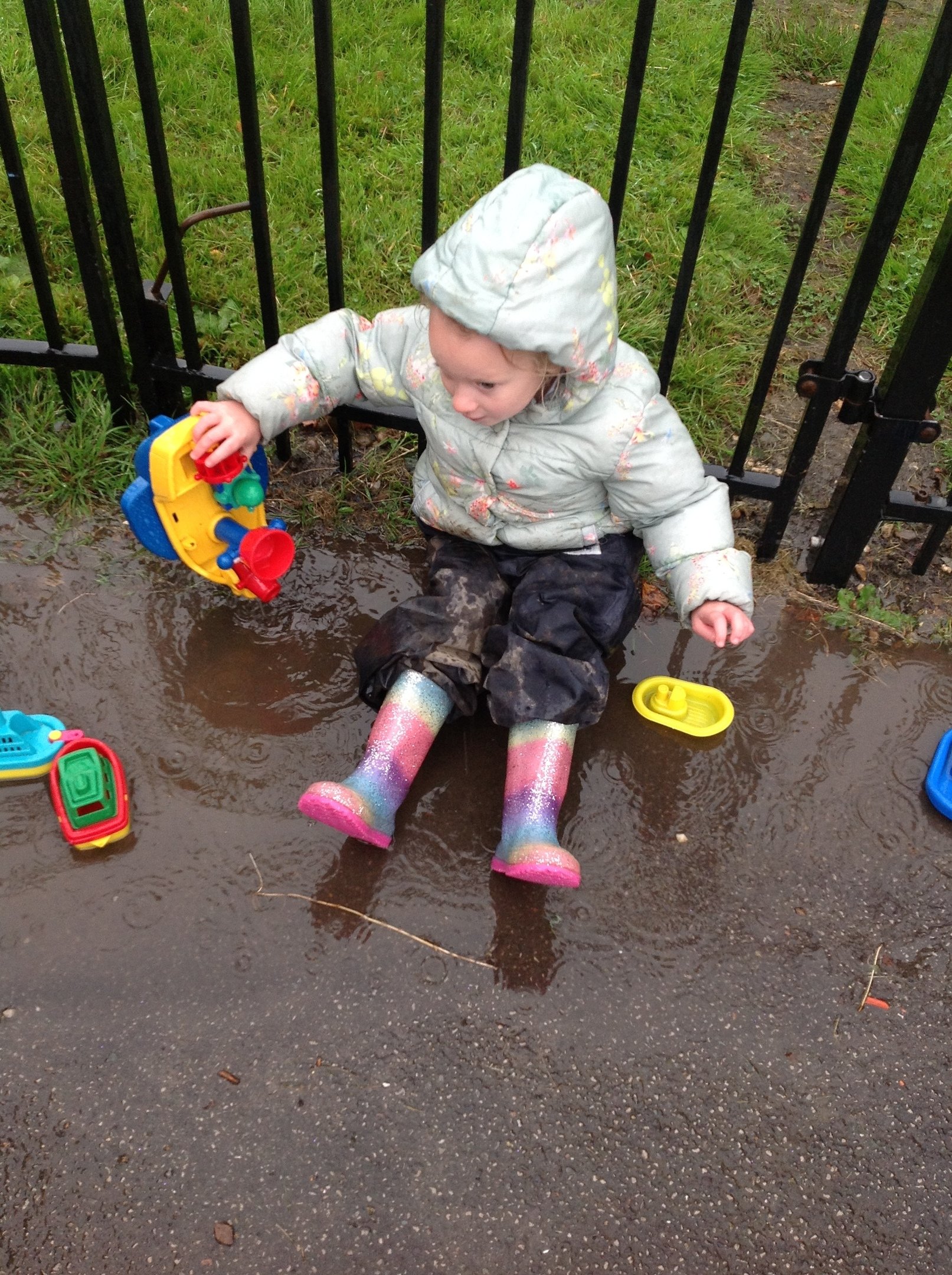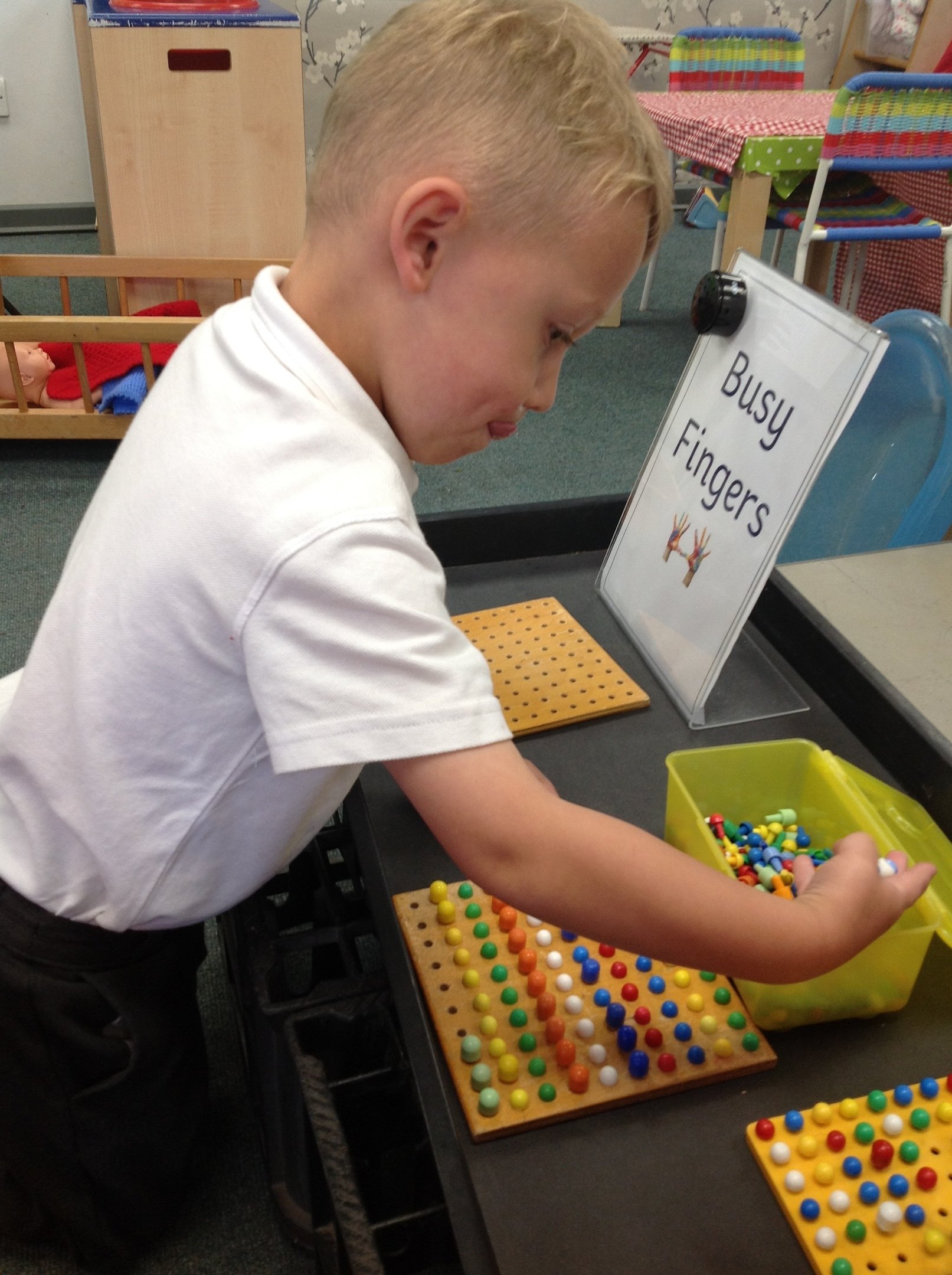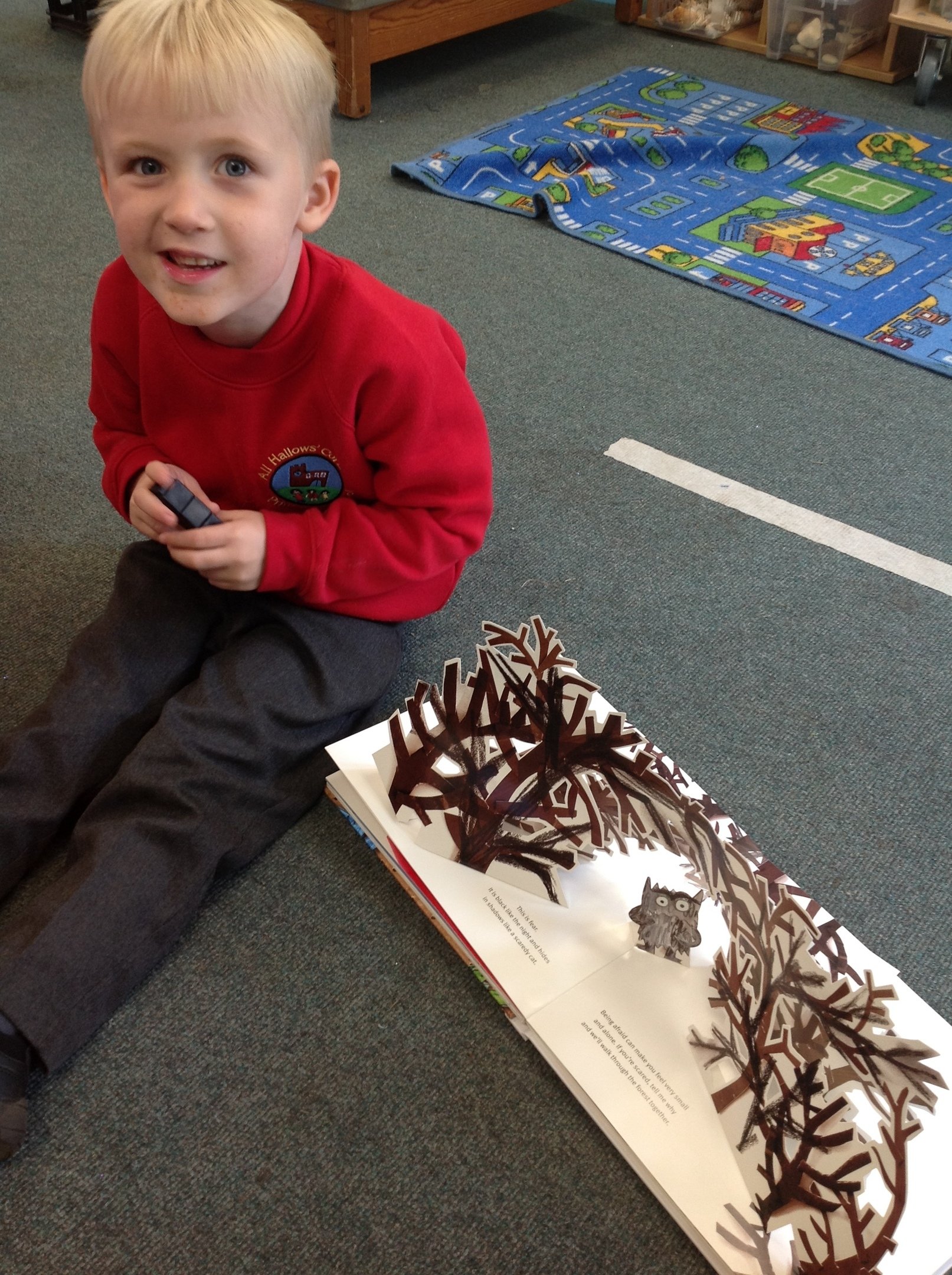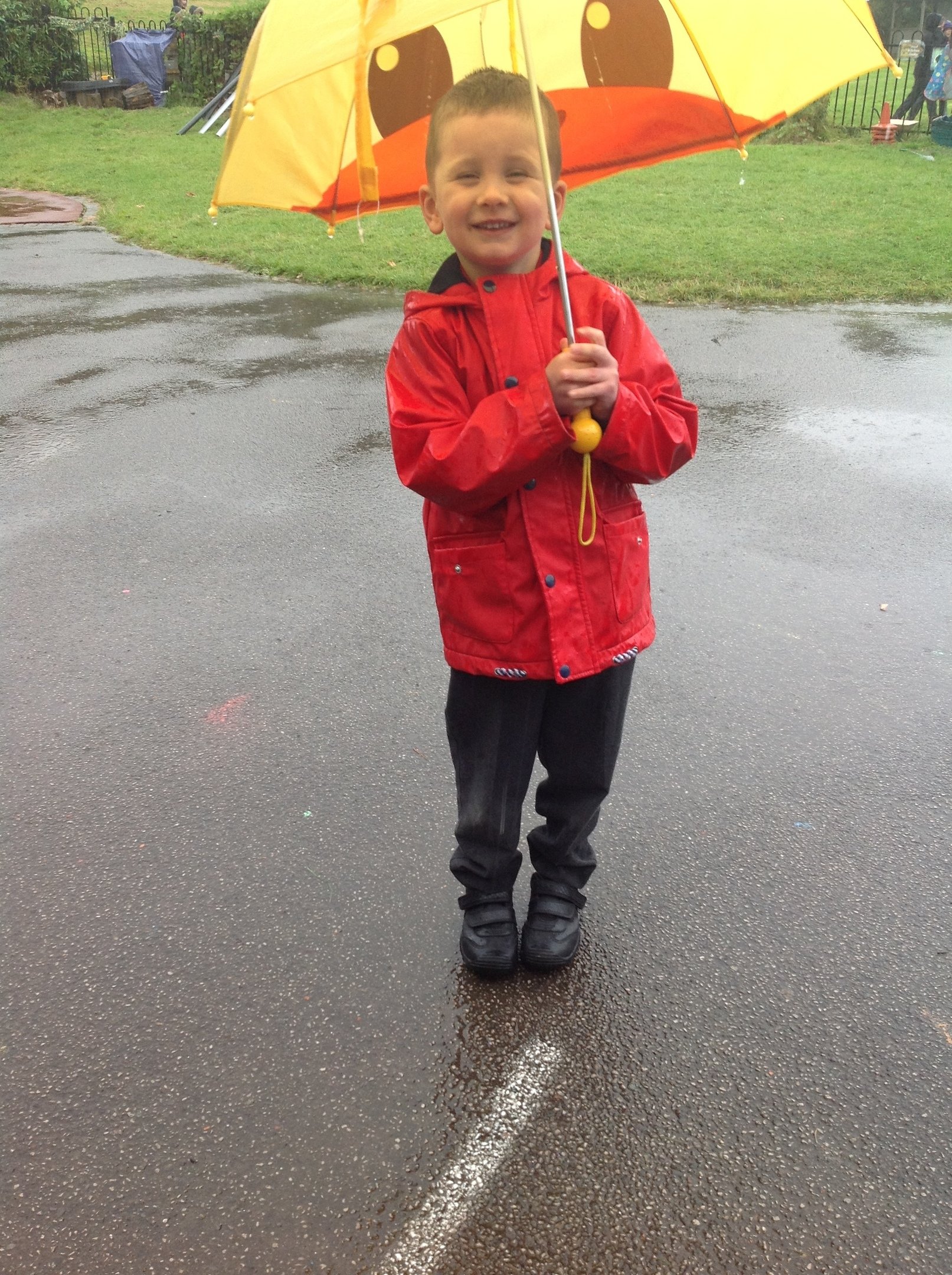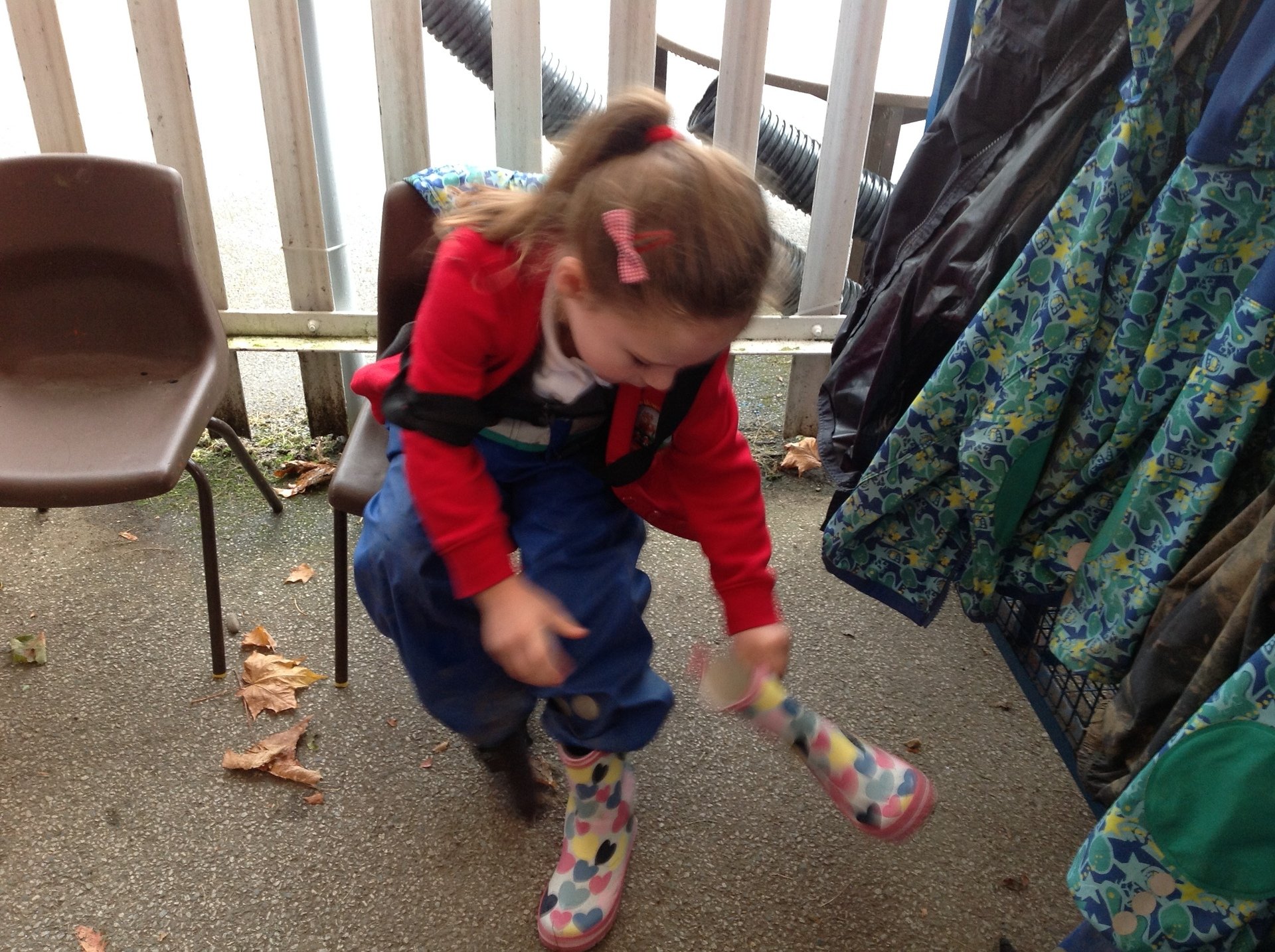 Week beginning 14.9.20
Please note we will NOT be starting PE lessons until further notice.
Here are some more photos showing the super learning that is taking place in our class. The children are being so independent in a morning finding their names and washing their hands and at hometime when they are collecting their own things. They have been busy making new friends and having lots of fun. The treasure boxes have been amazing so far and the children who have shown them have spoken clearly and confidently. We can't wait to share some more!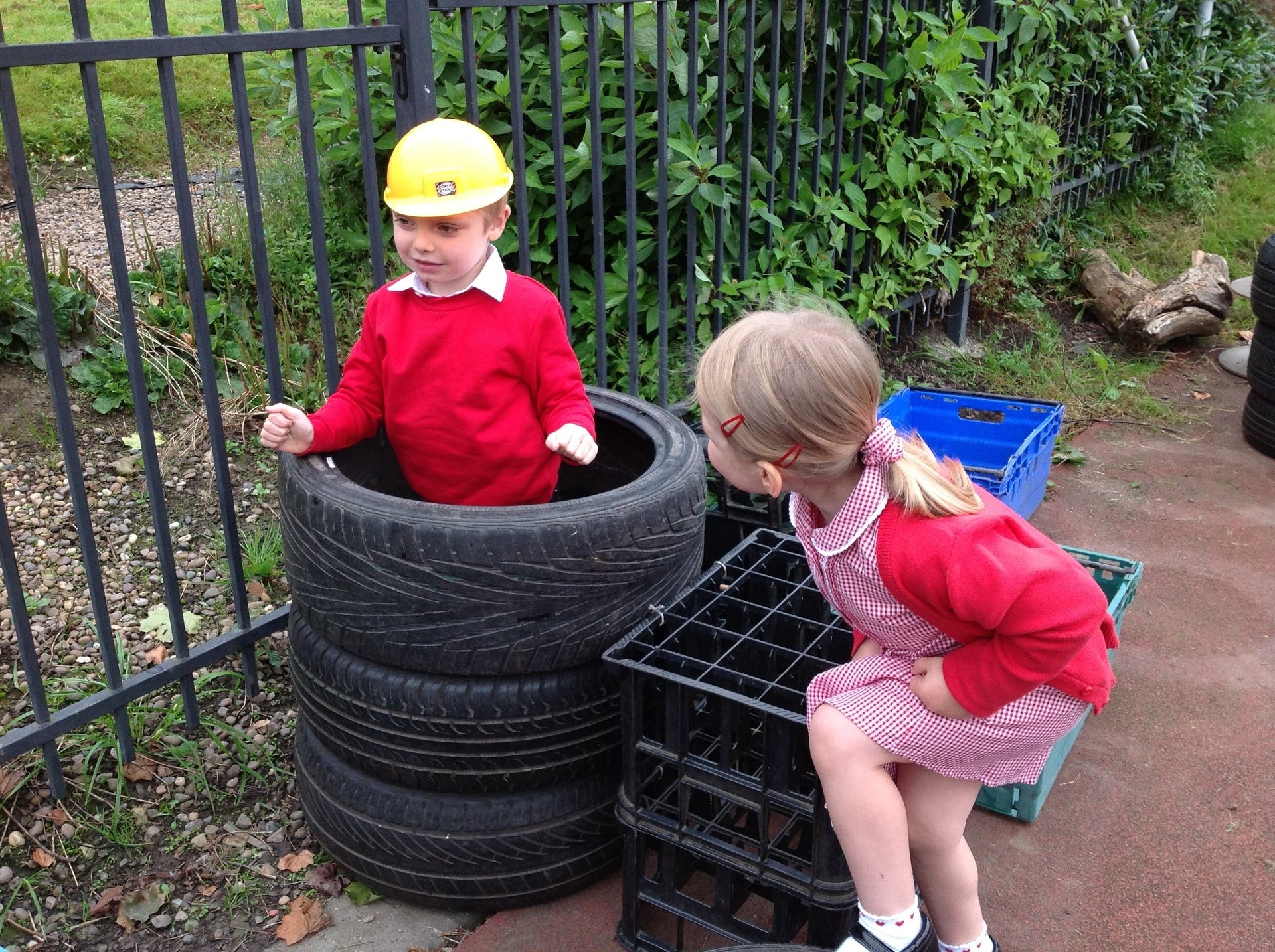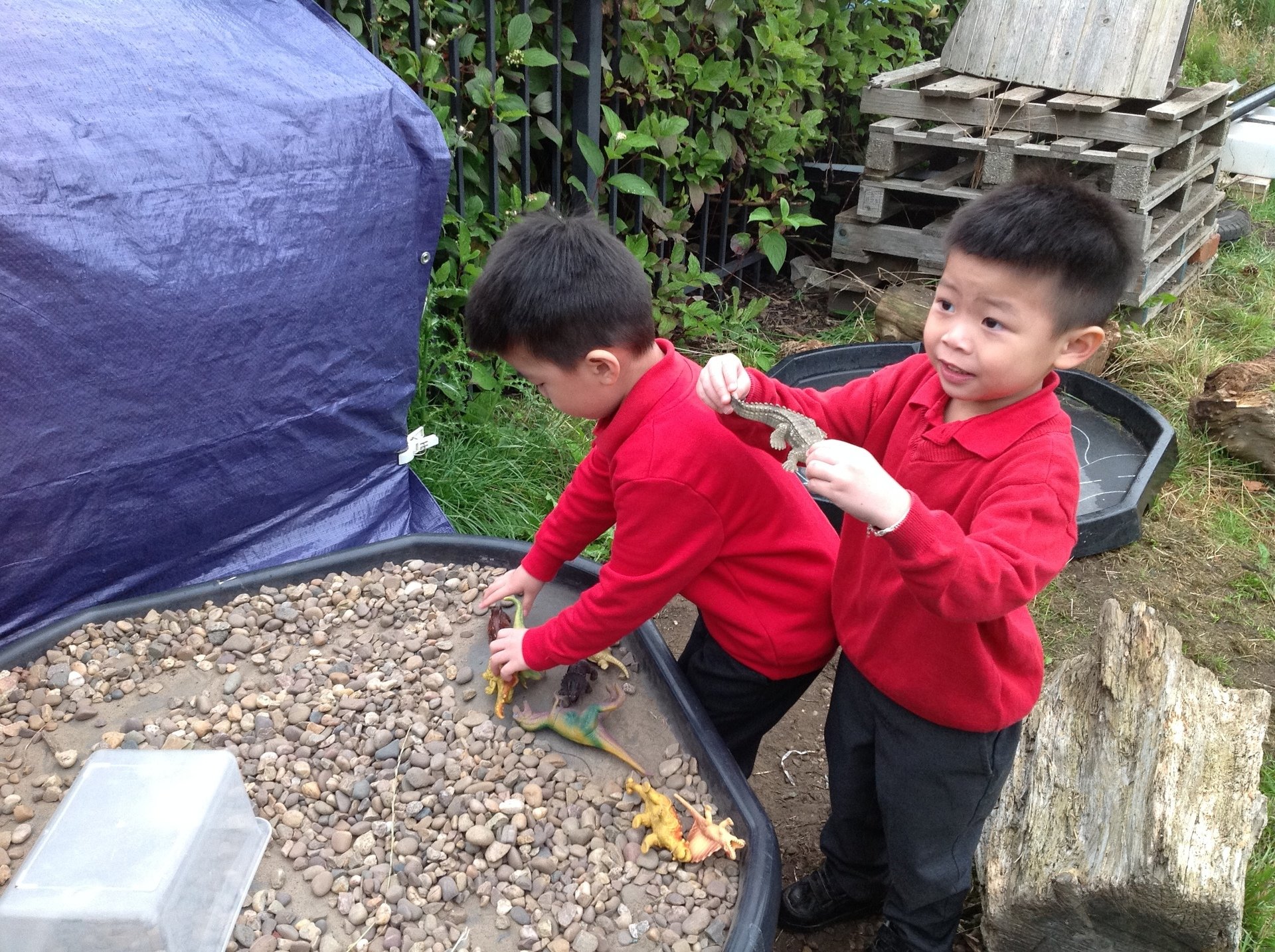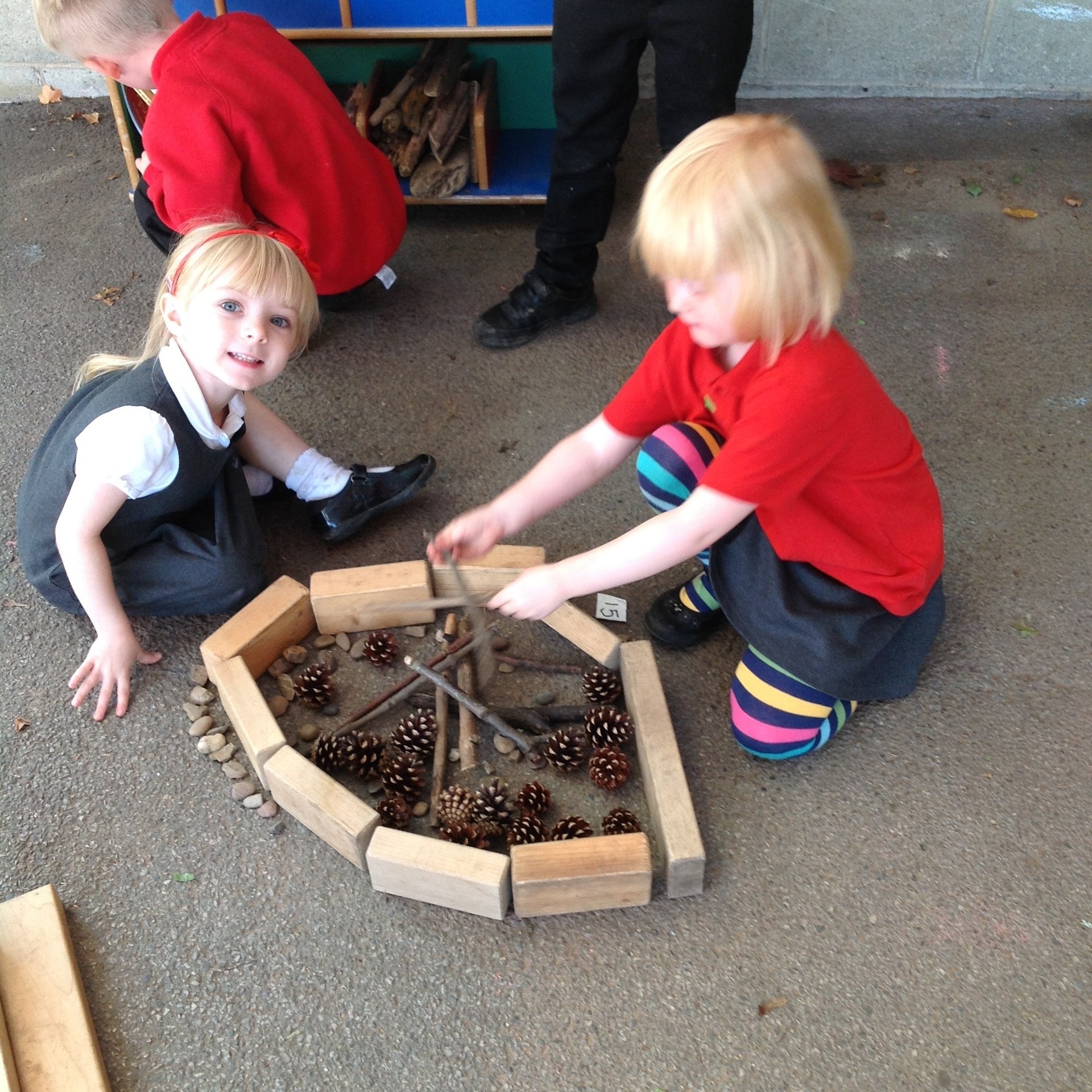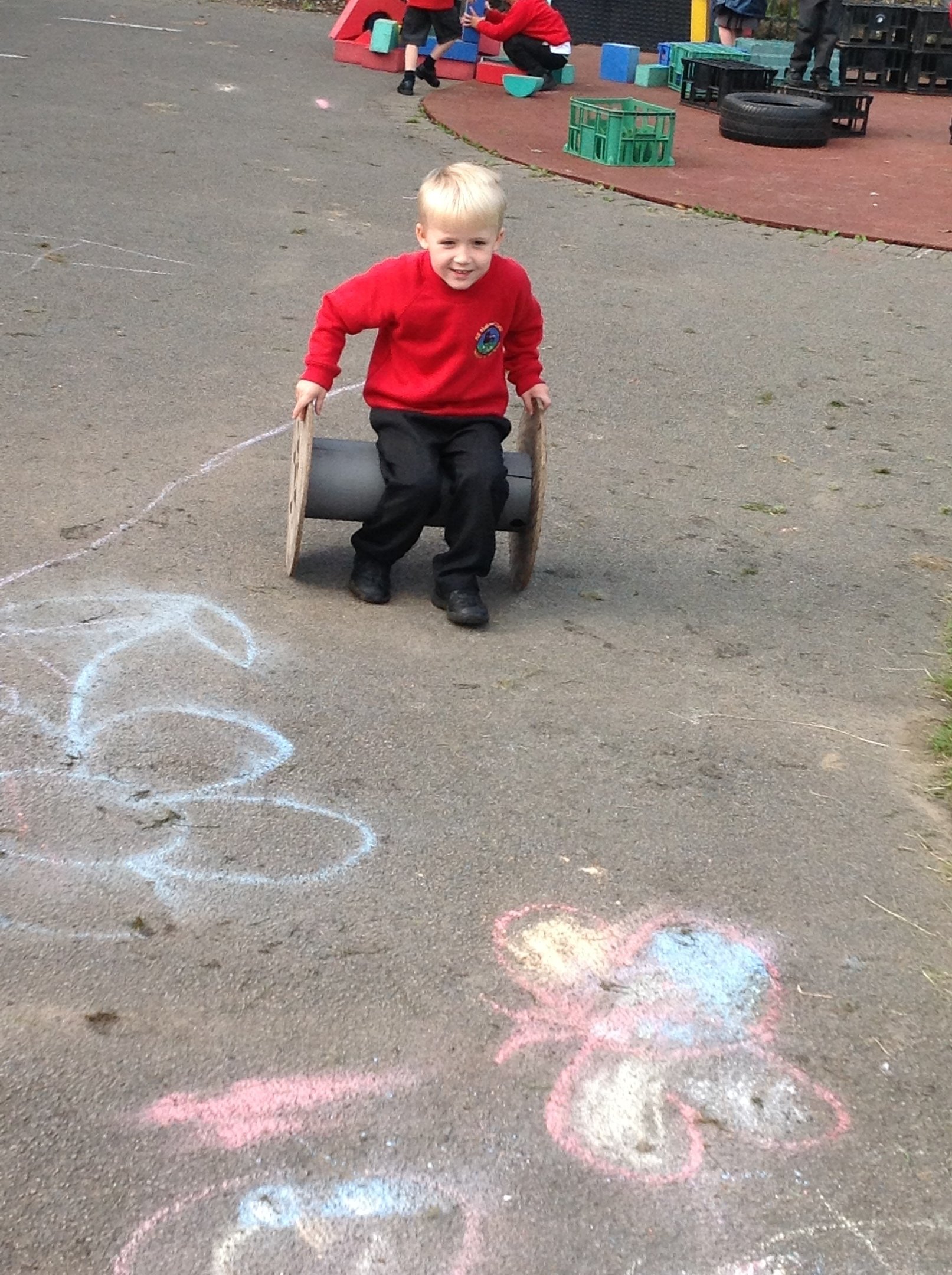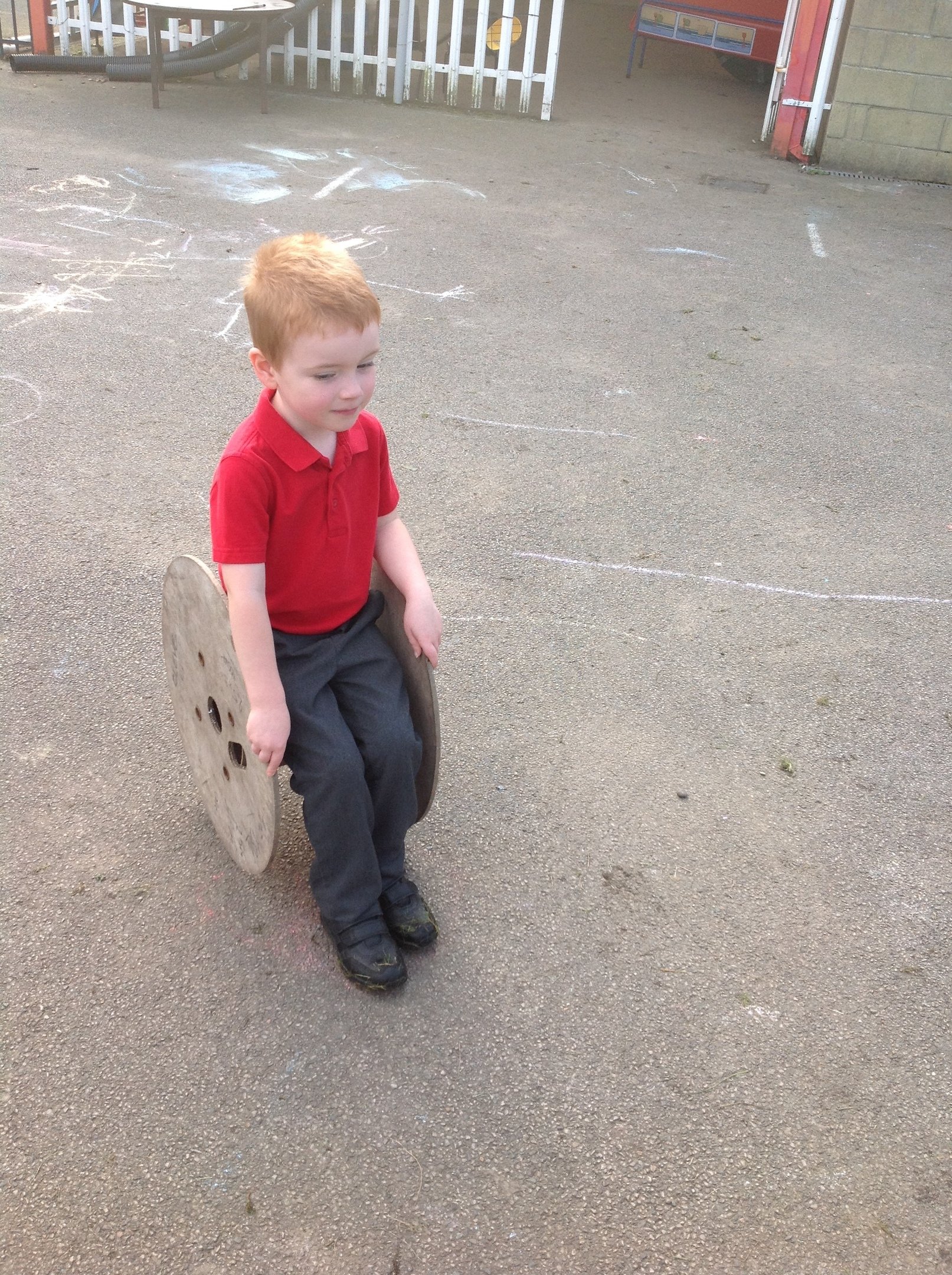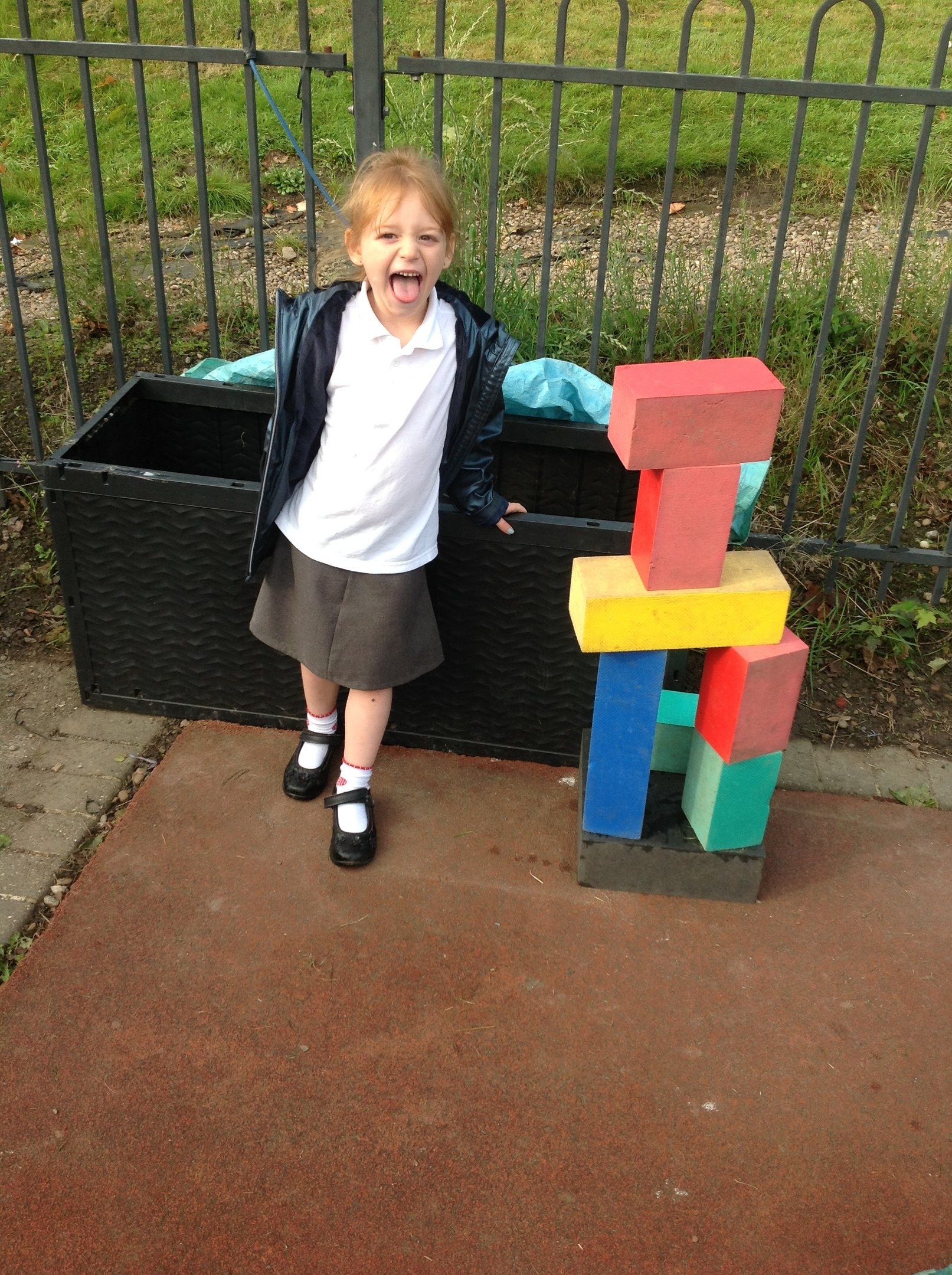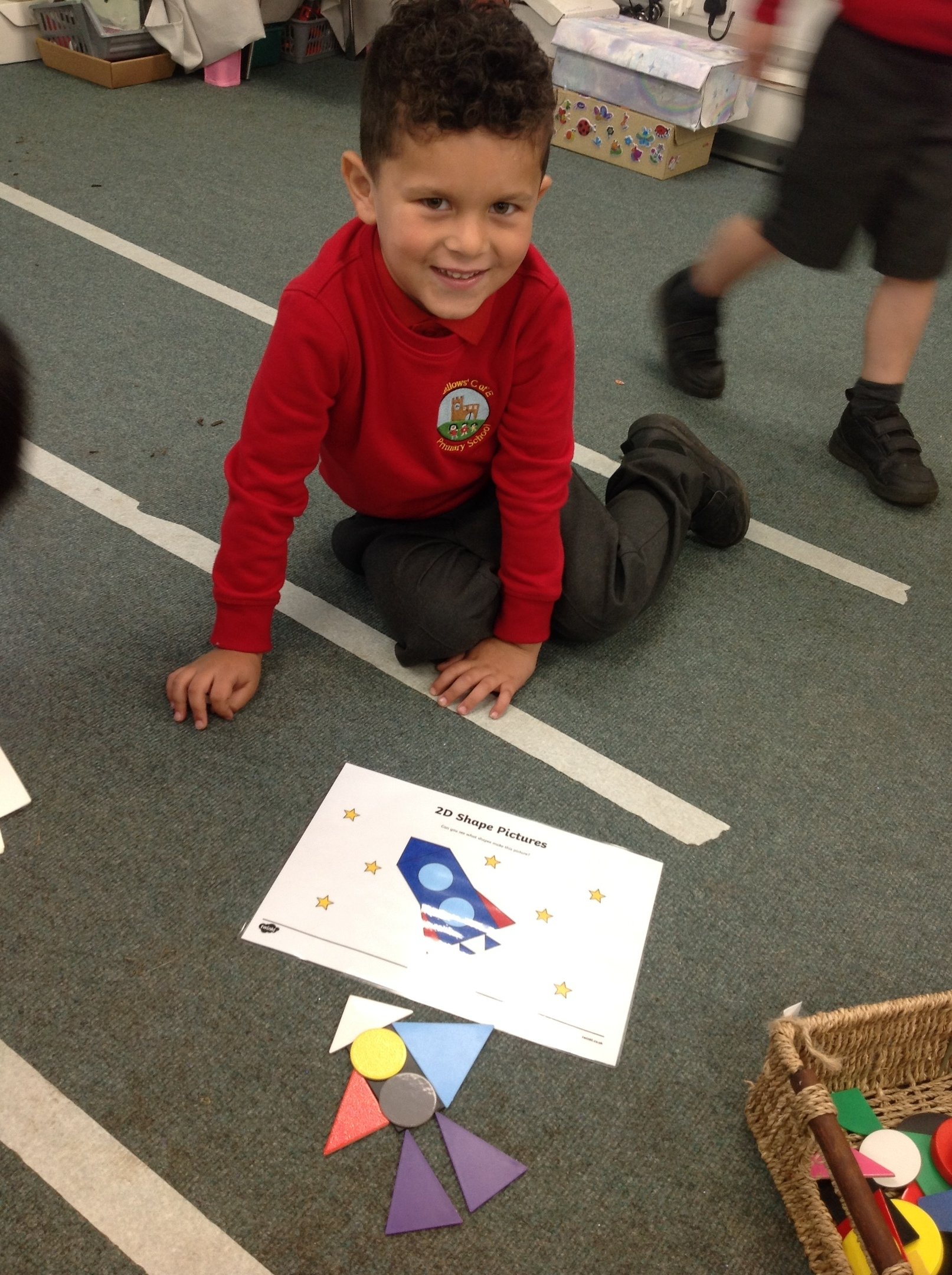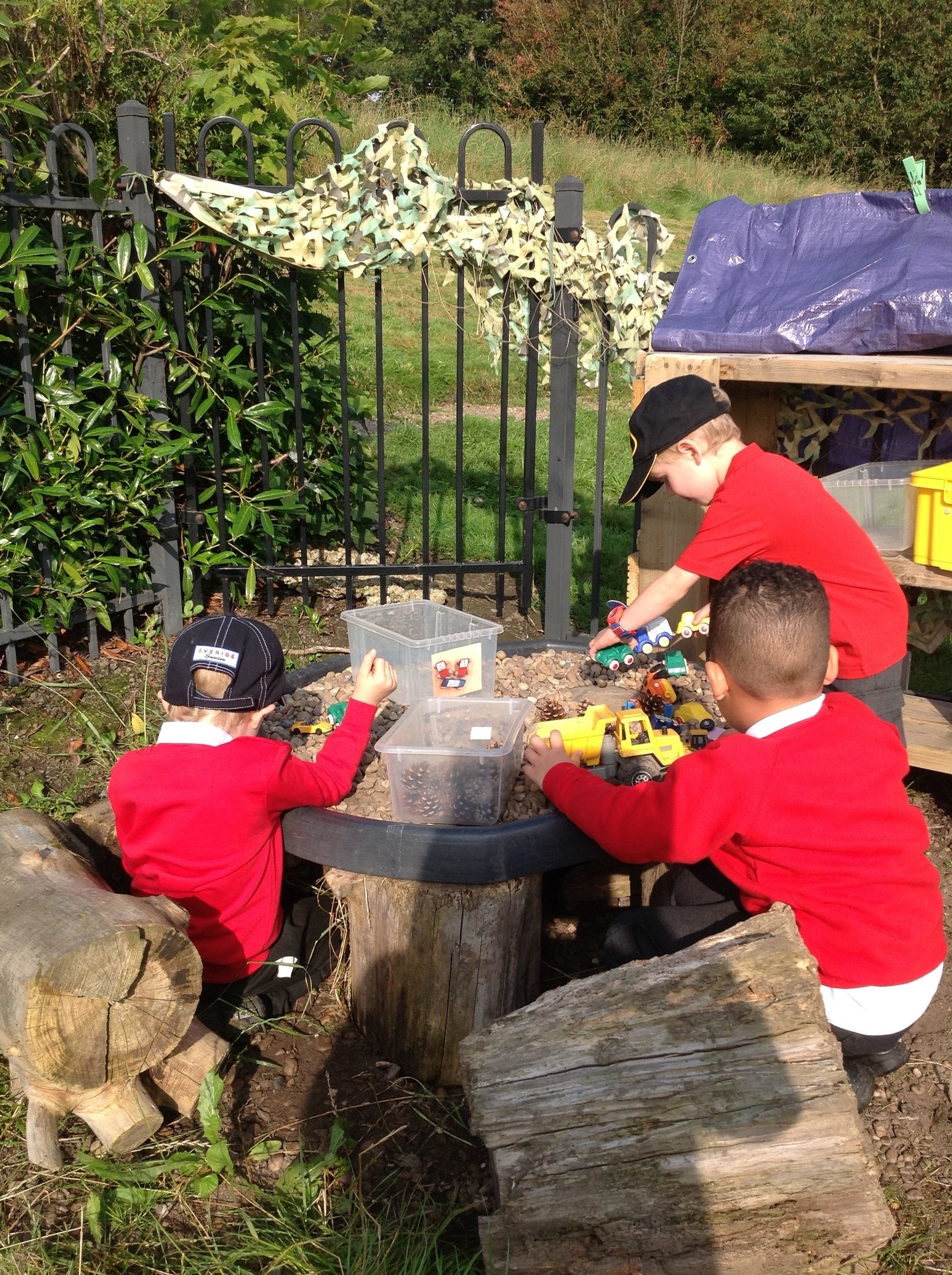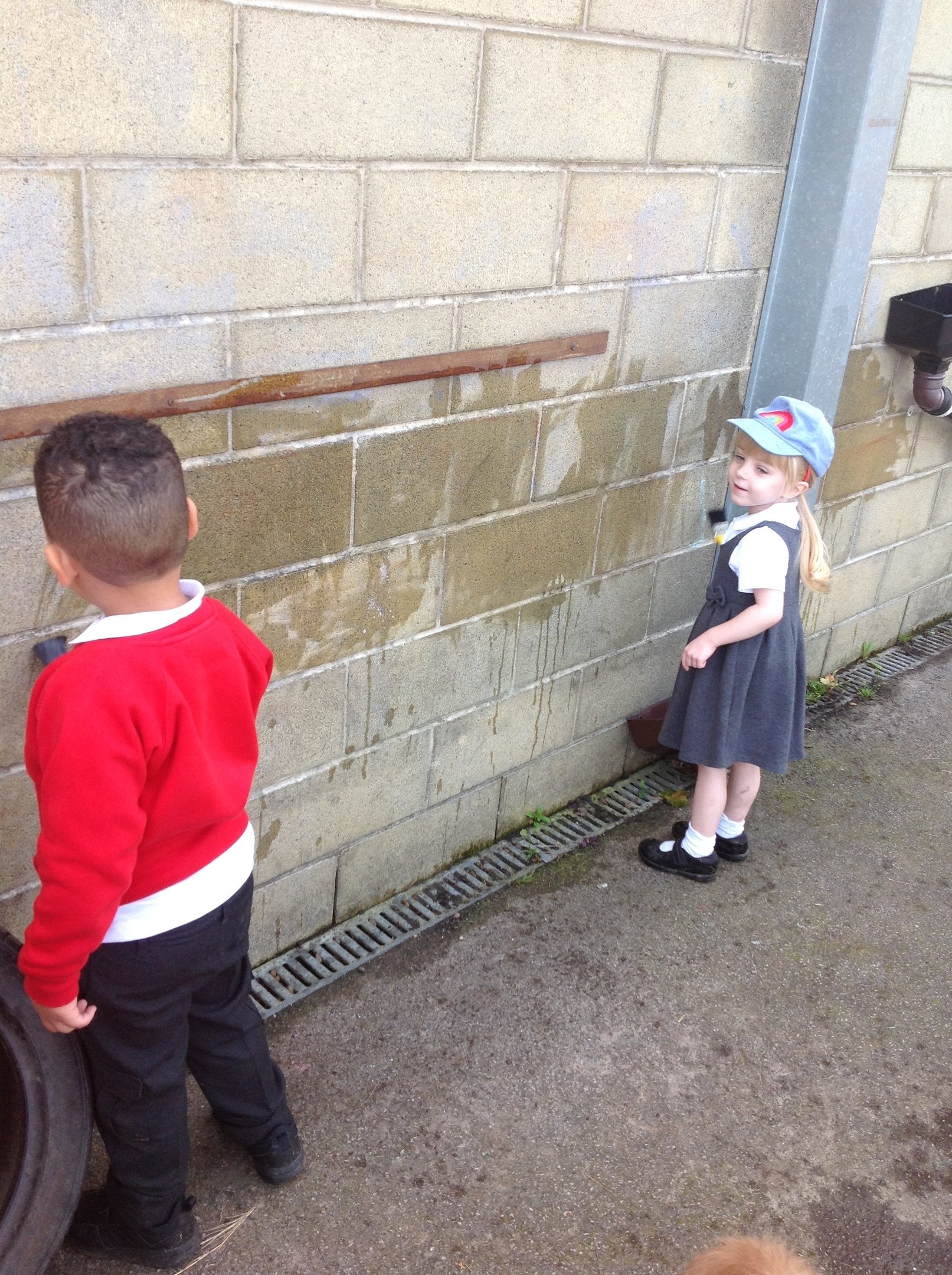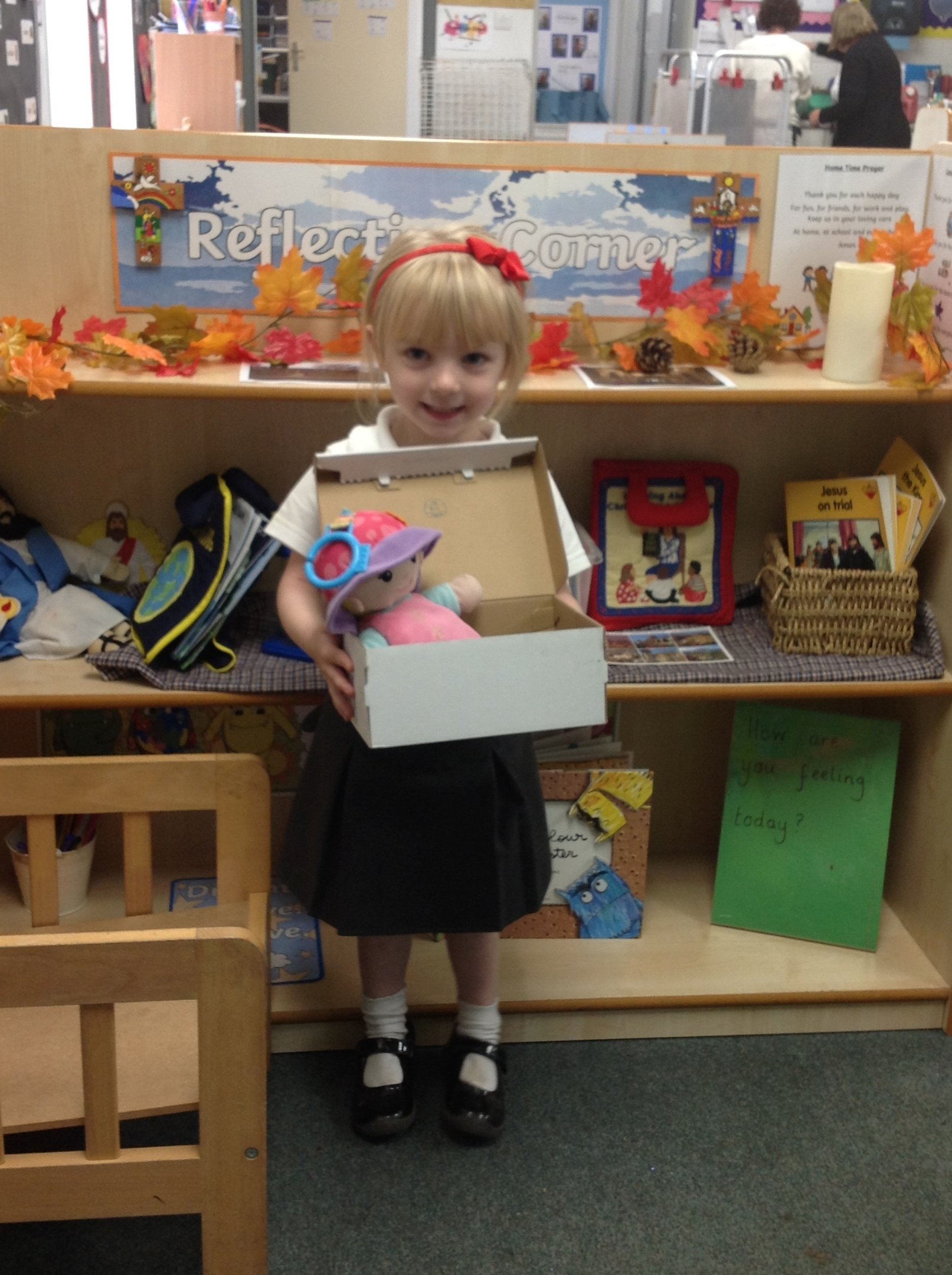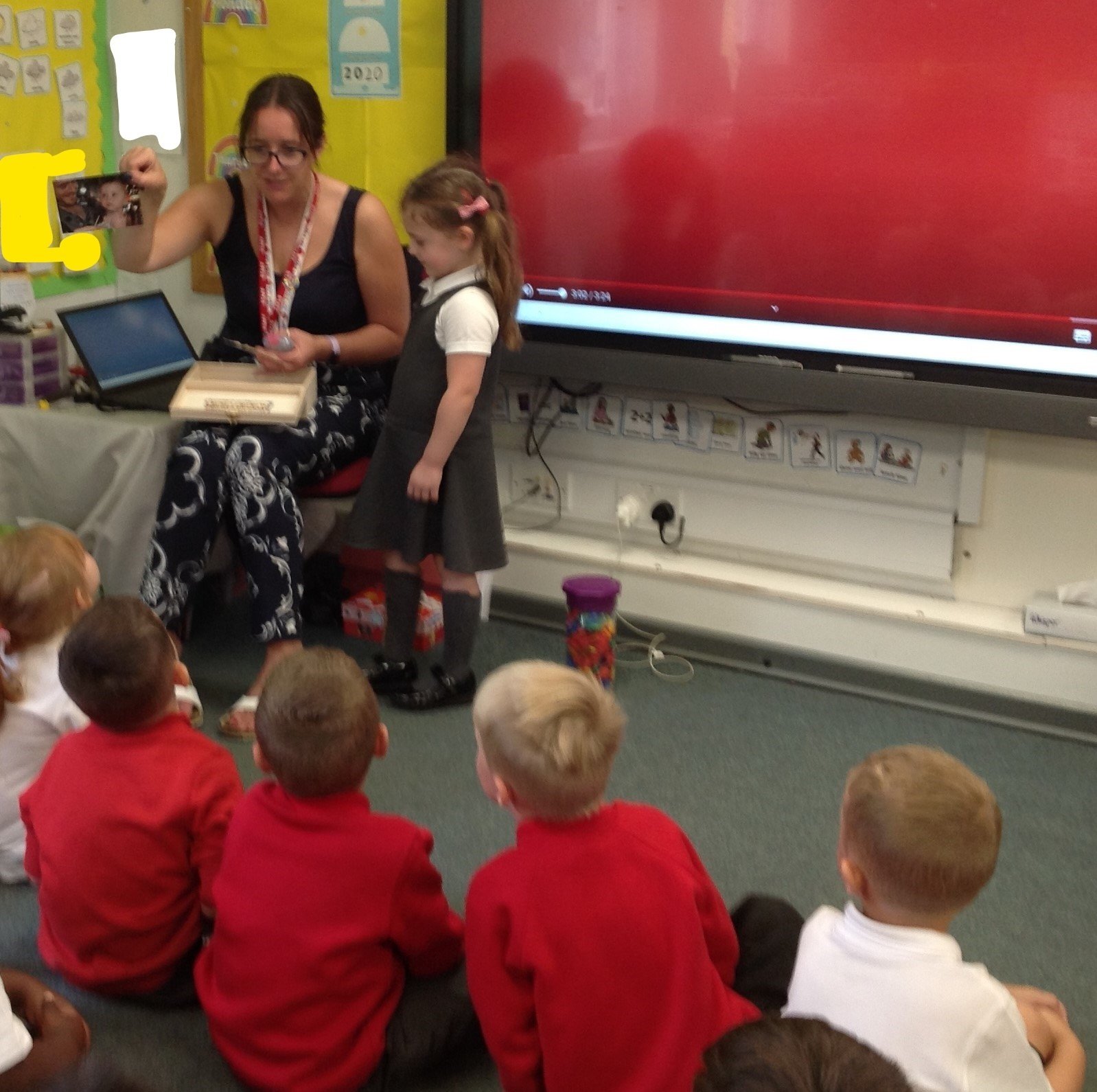 The children have amazed us today with how sensible they were when they were eating their lunch. Here are some photos to show you.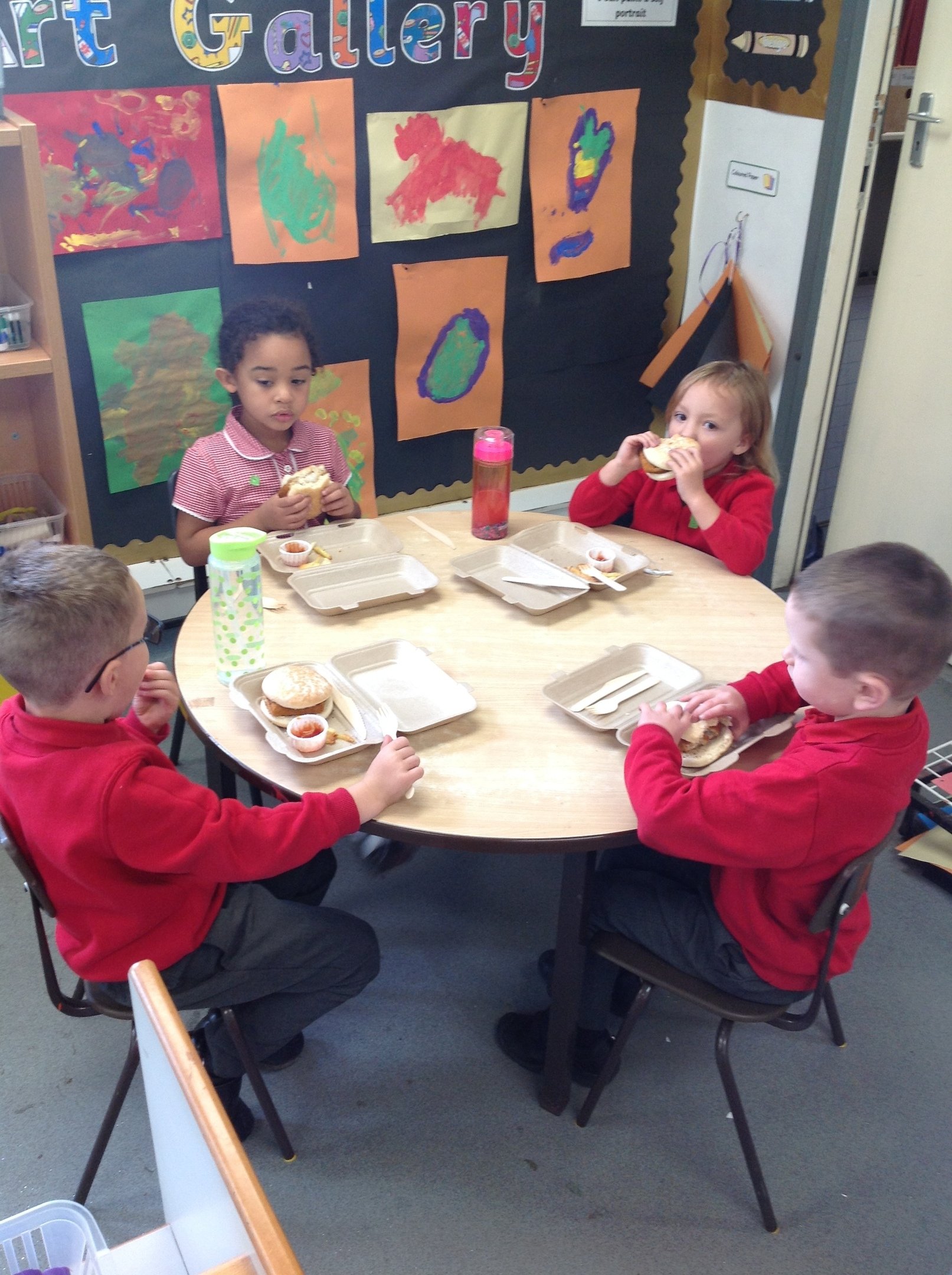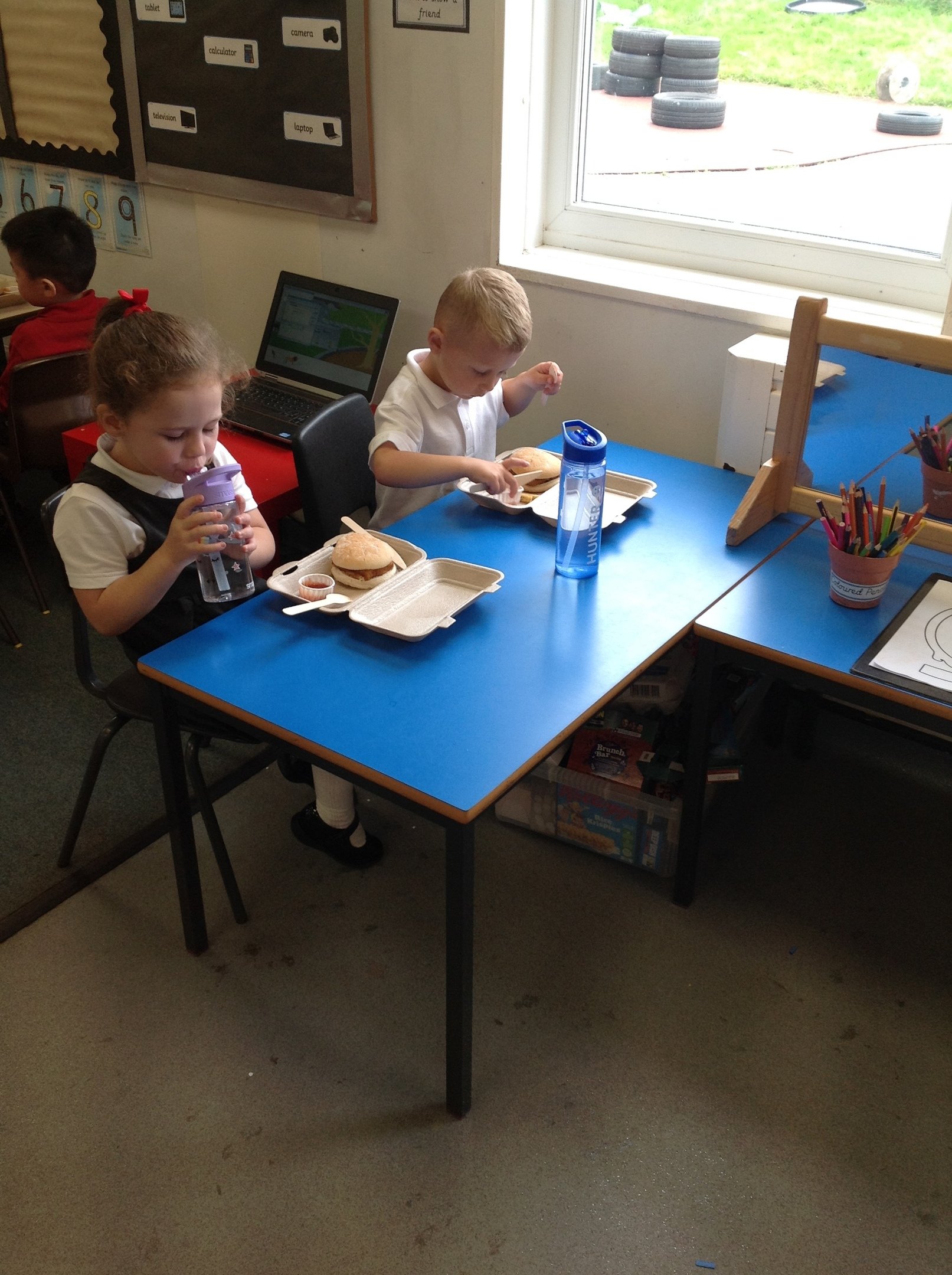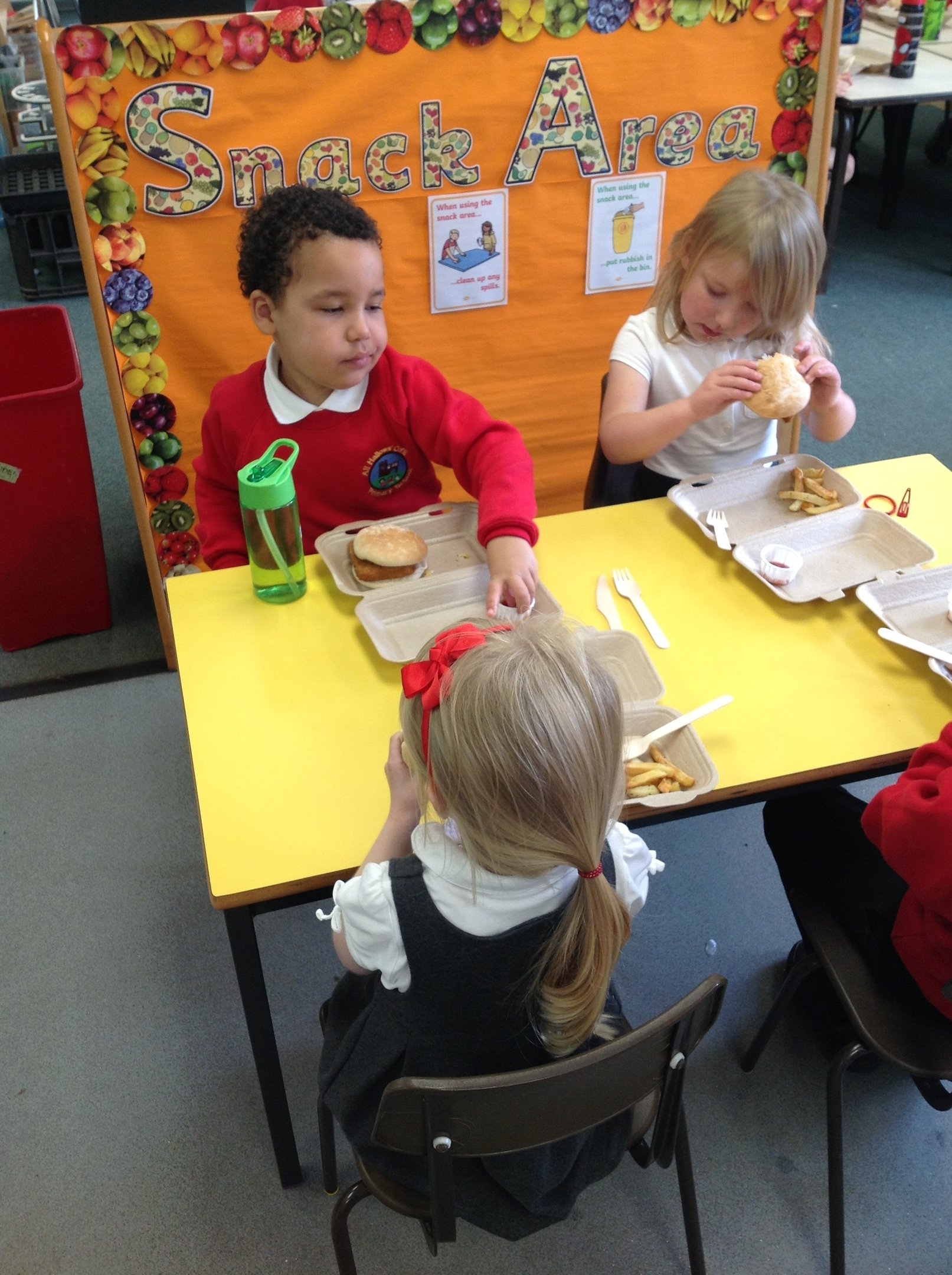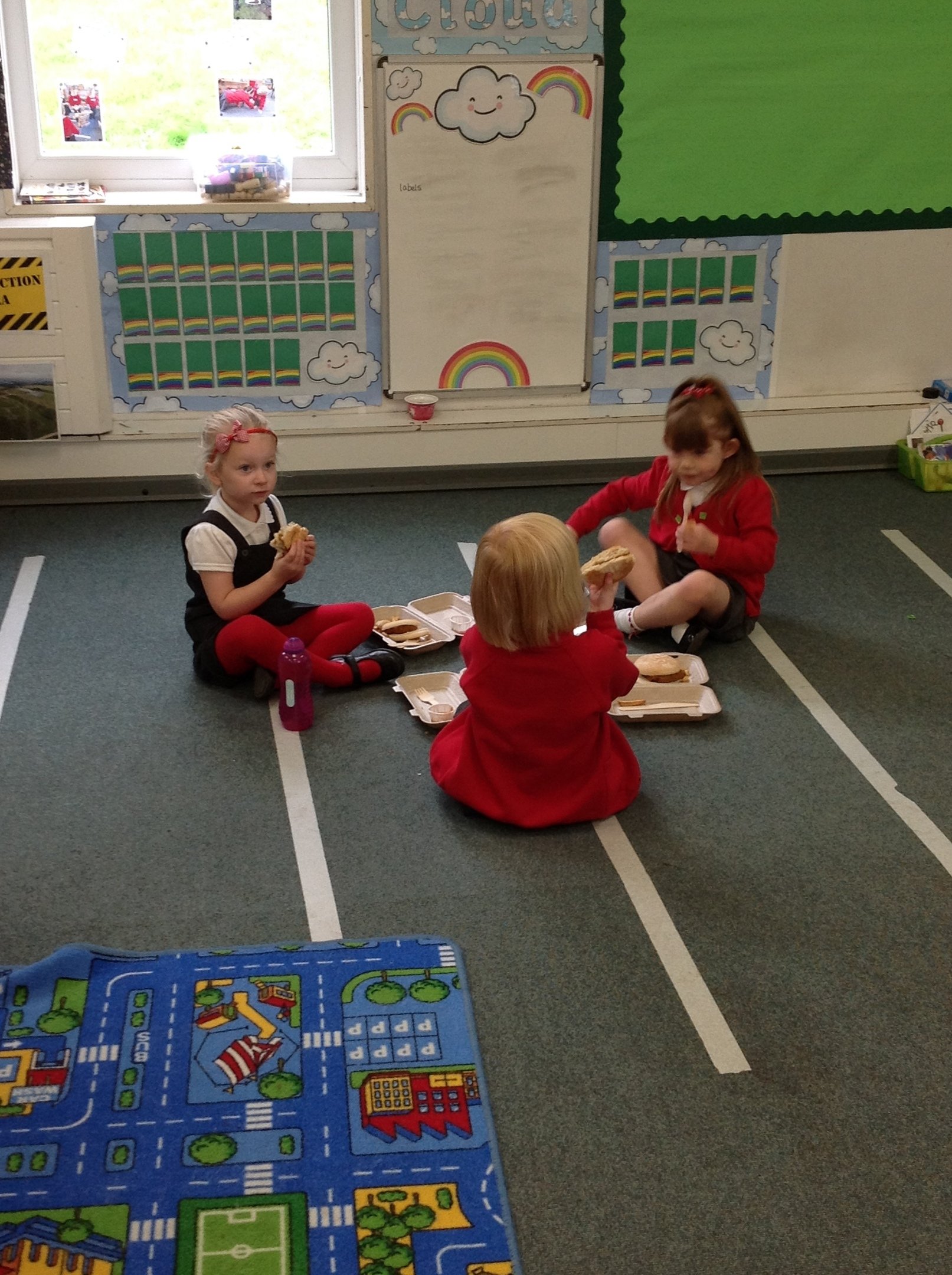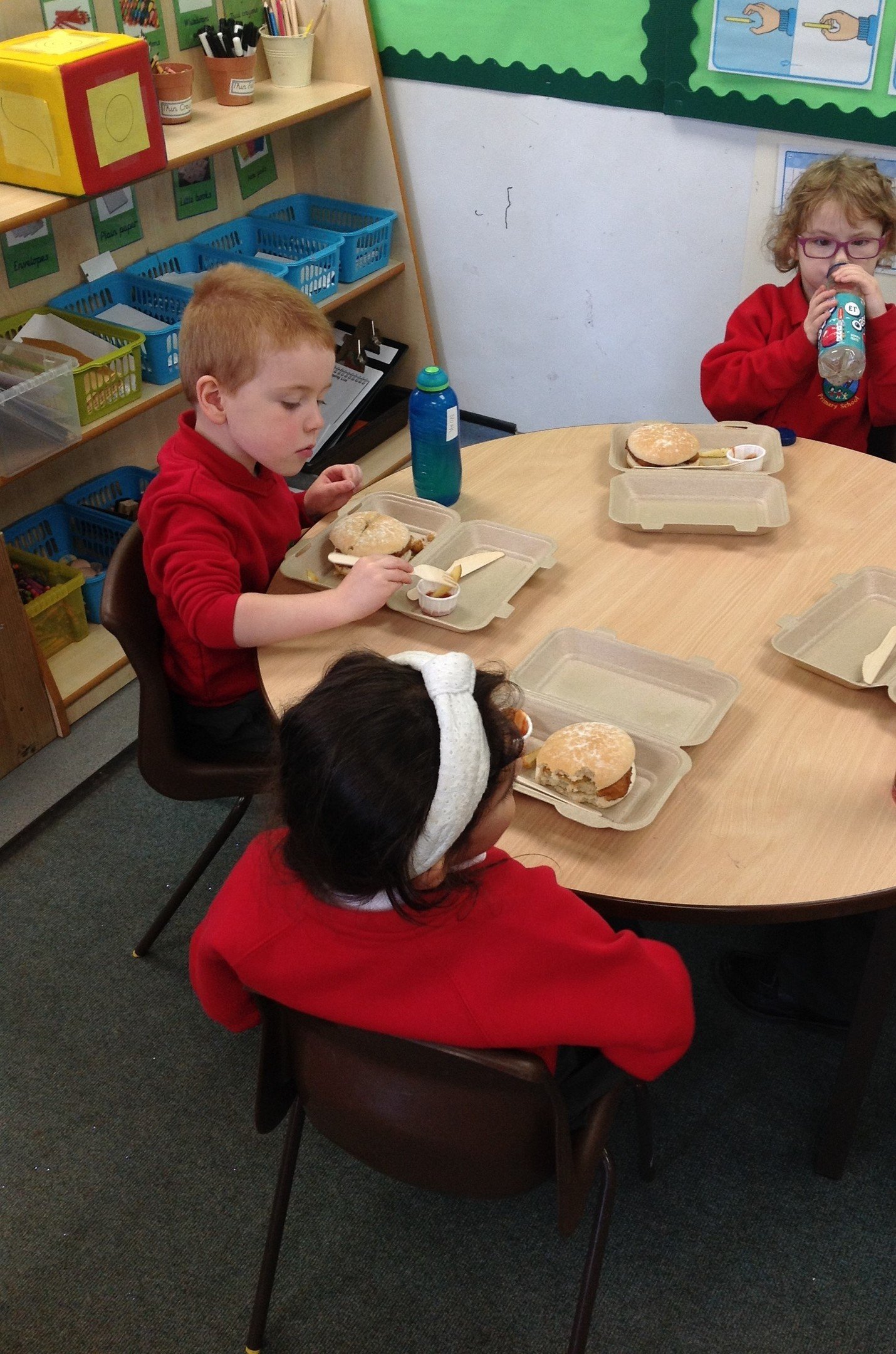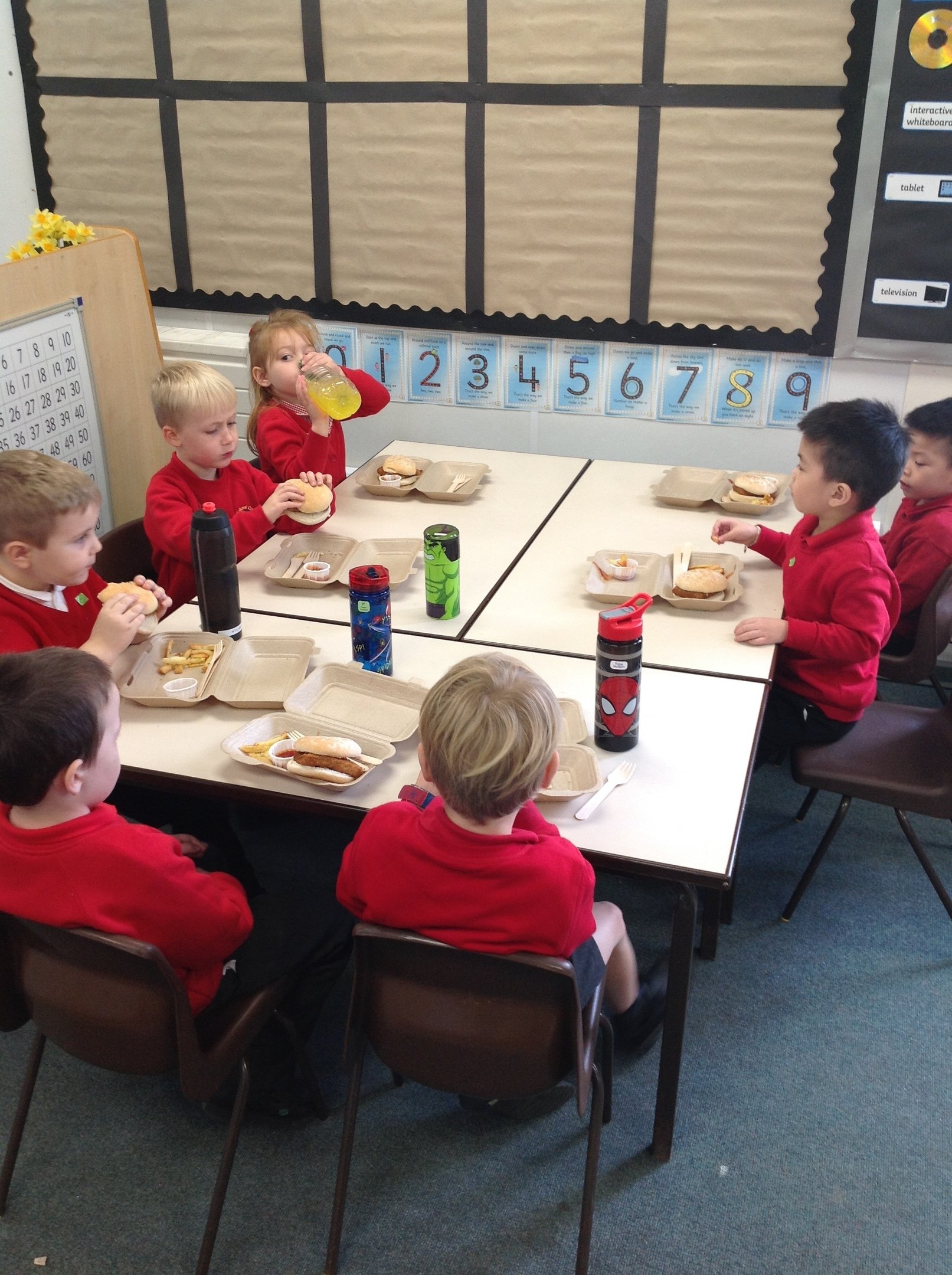 Here are some more photos of us in our learning today.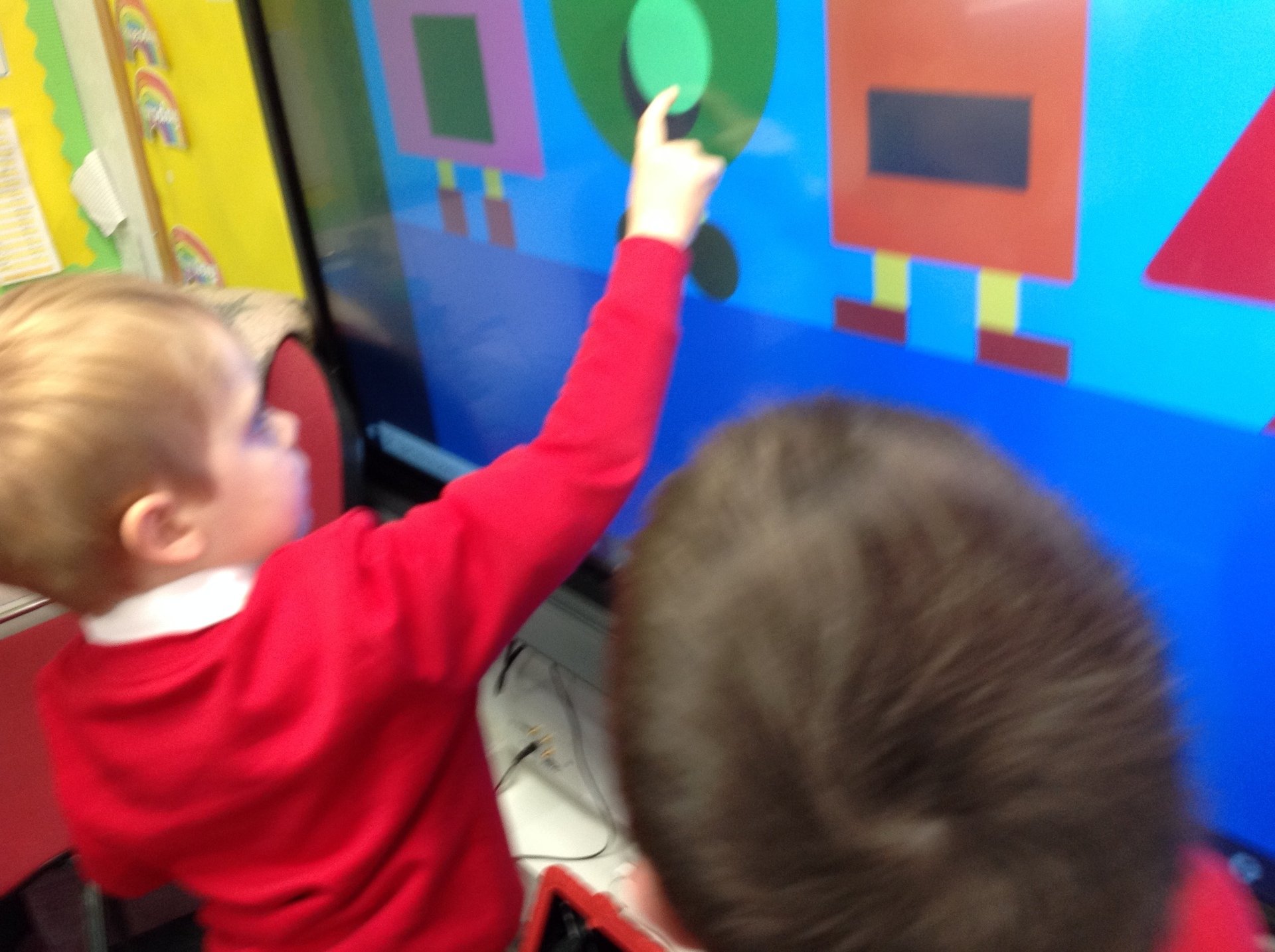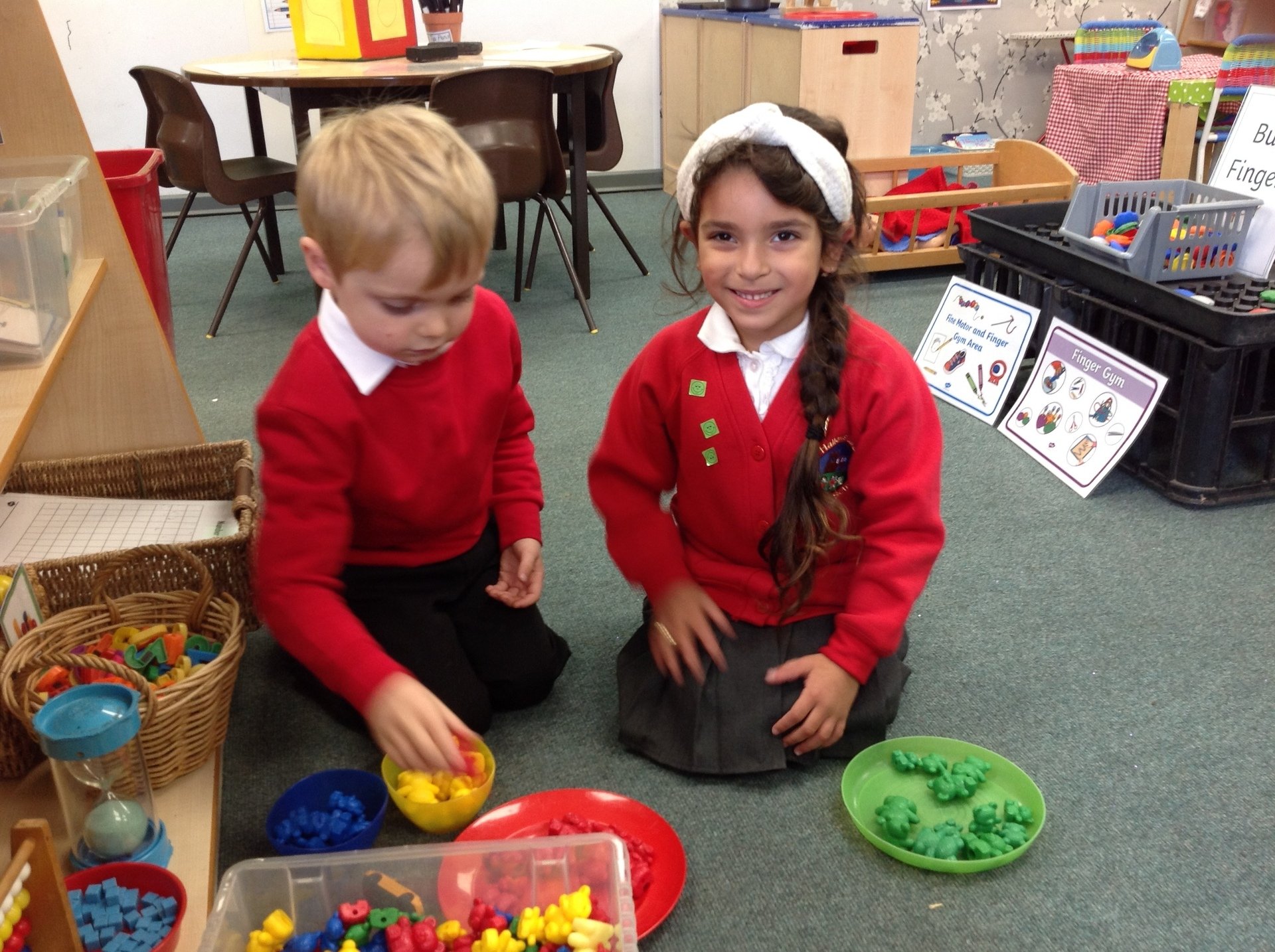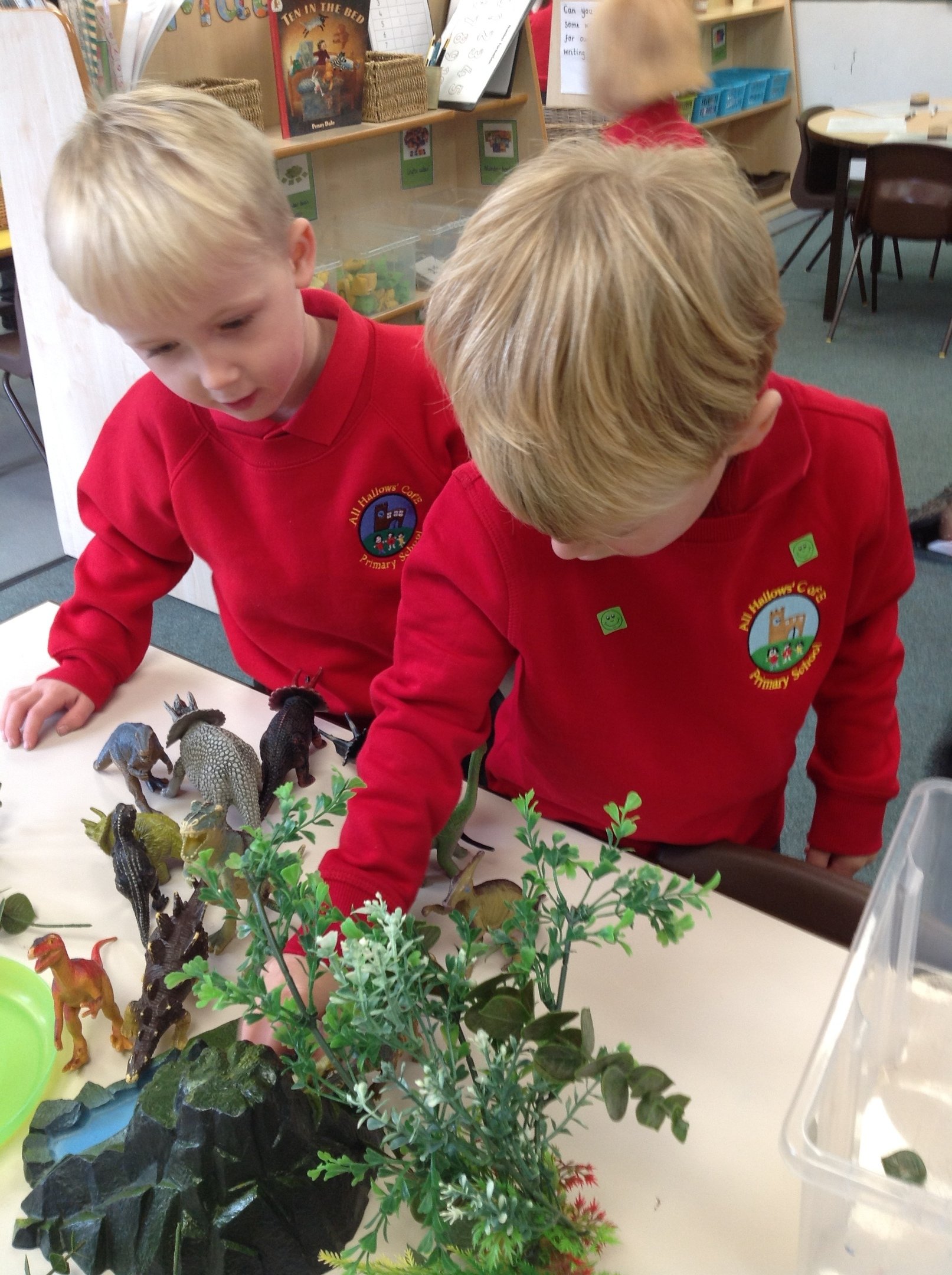 We have been so busy in our learning over the last two days. Here are some more photos of us exploring our new classroom and making new friends. Just a reminder that from Monday 14th September our drop off and pick up times are in line with the rest of the school so morning drop off is between 8.45am and 9.10am and home time is between 2.45pm and 3.10pm. You must follow the one way system and you can drop off your child at our gate. We can't wait to have them in school for the whole day!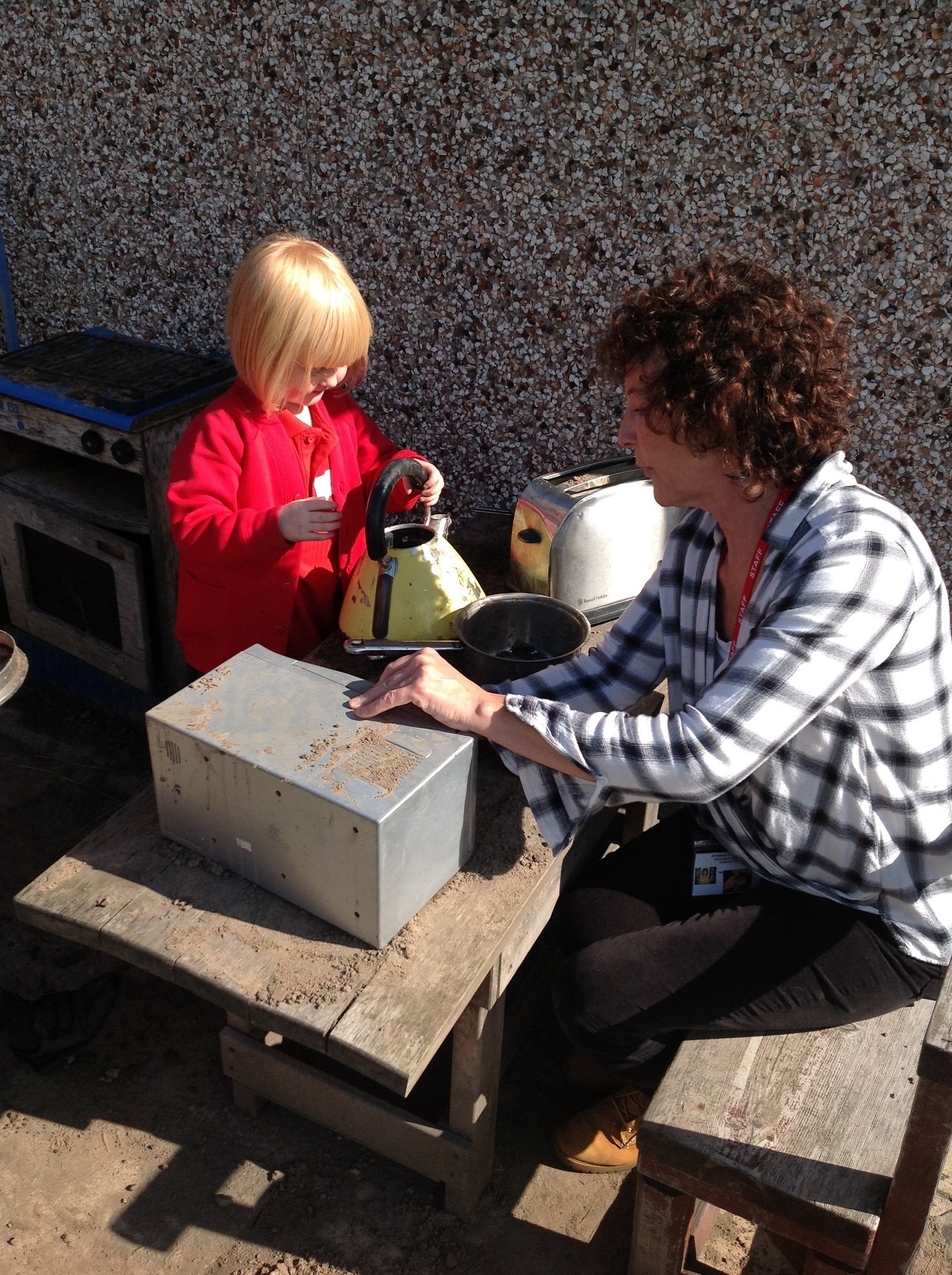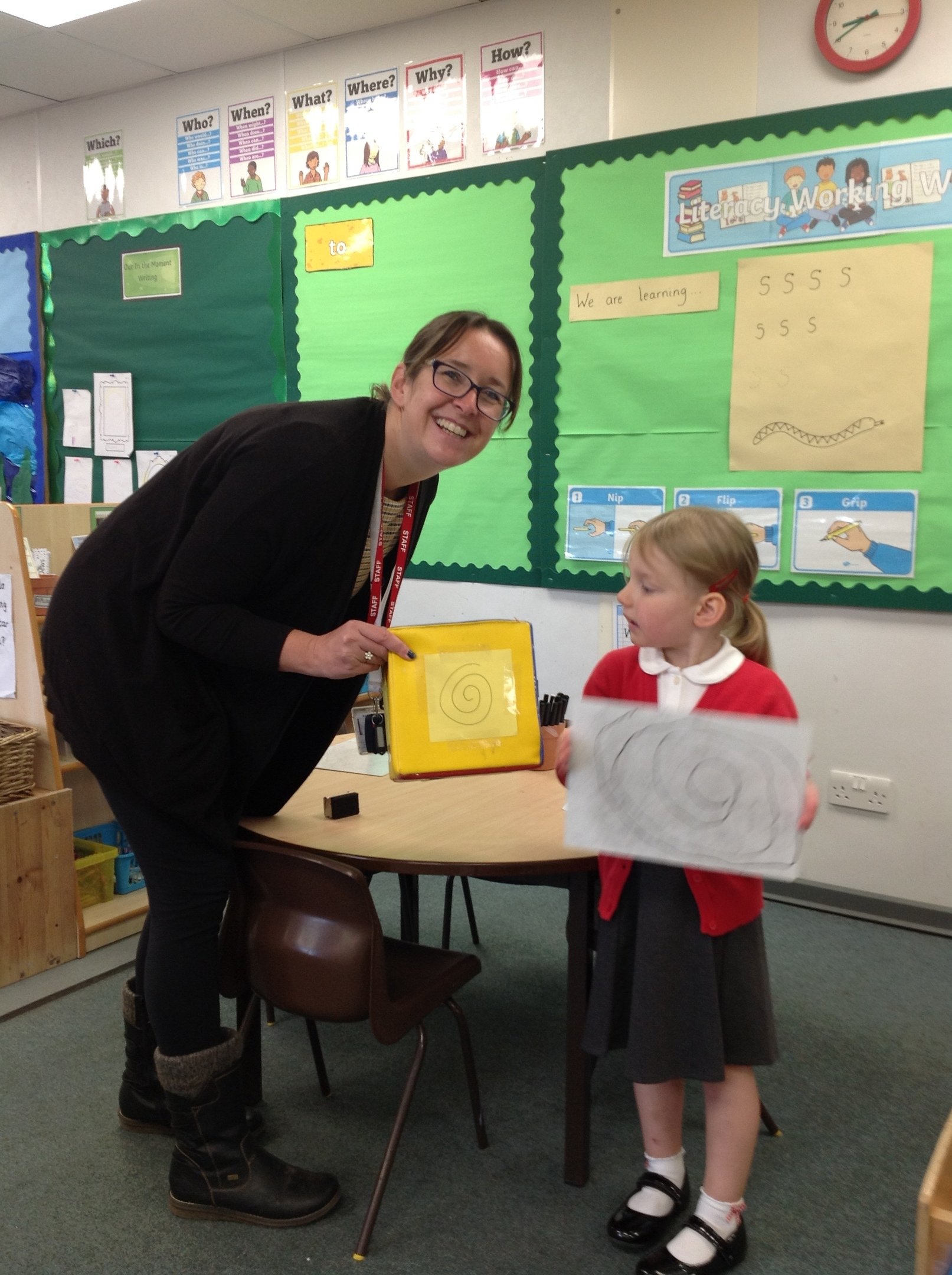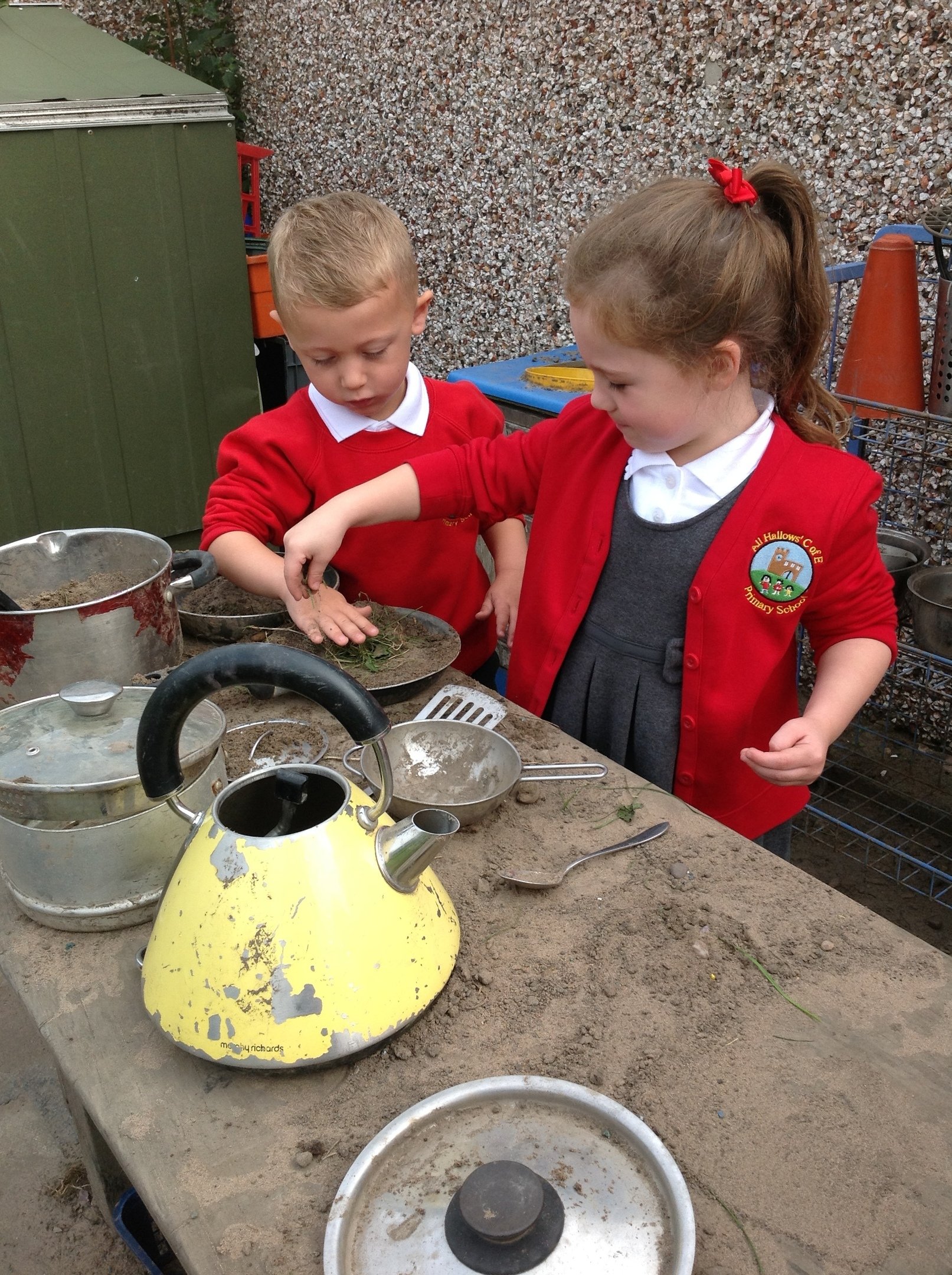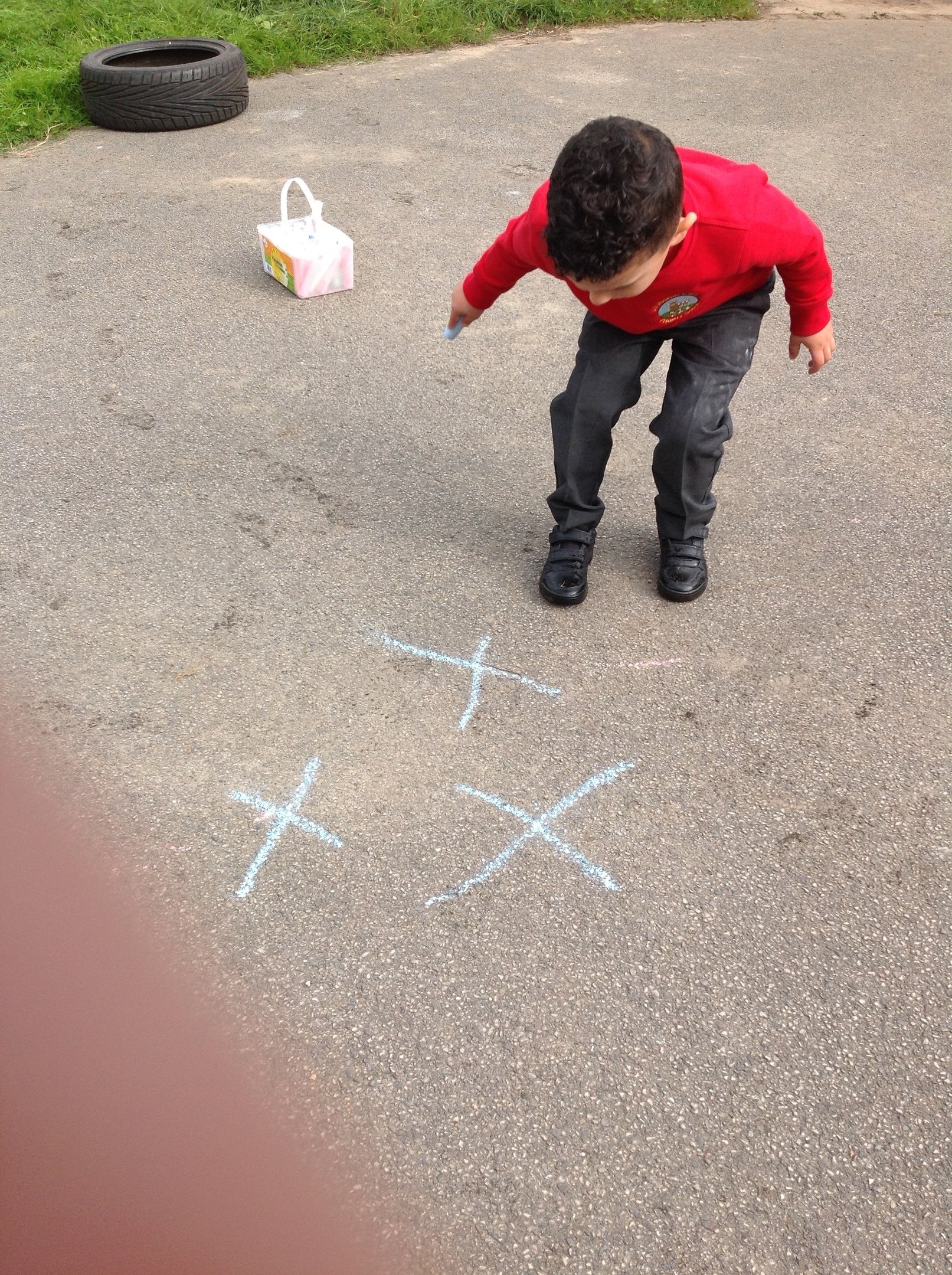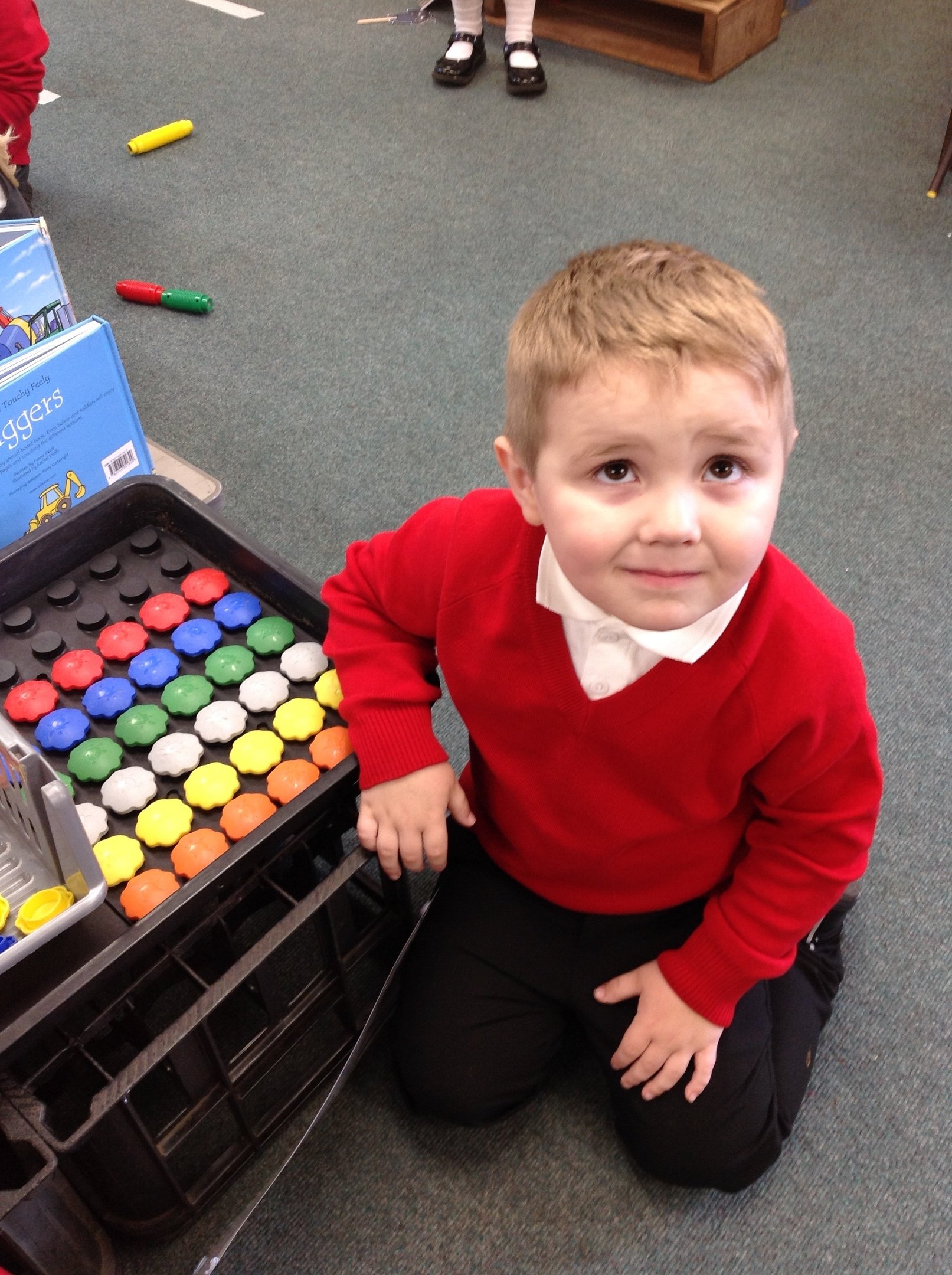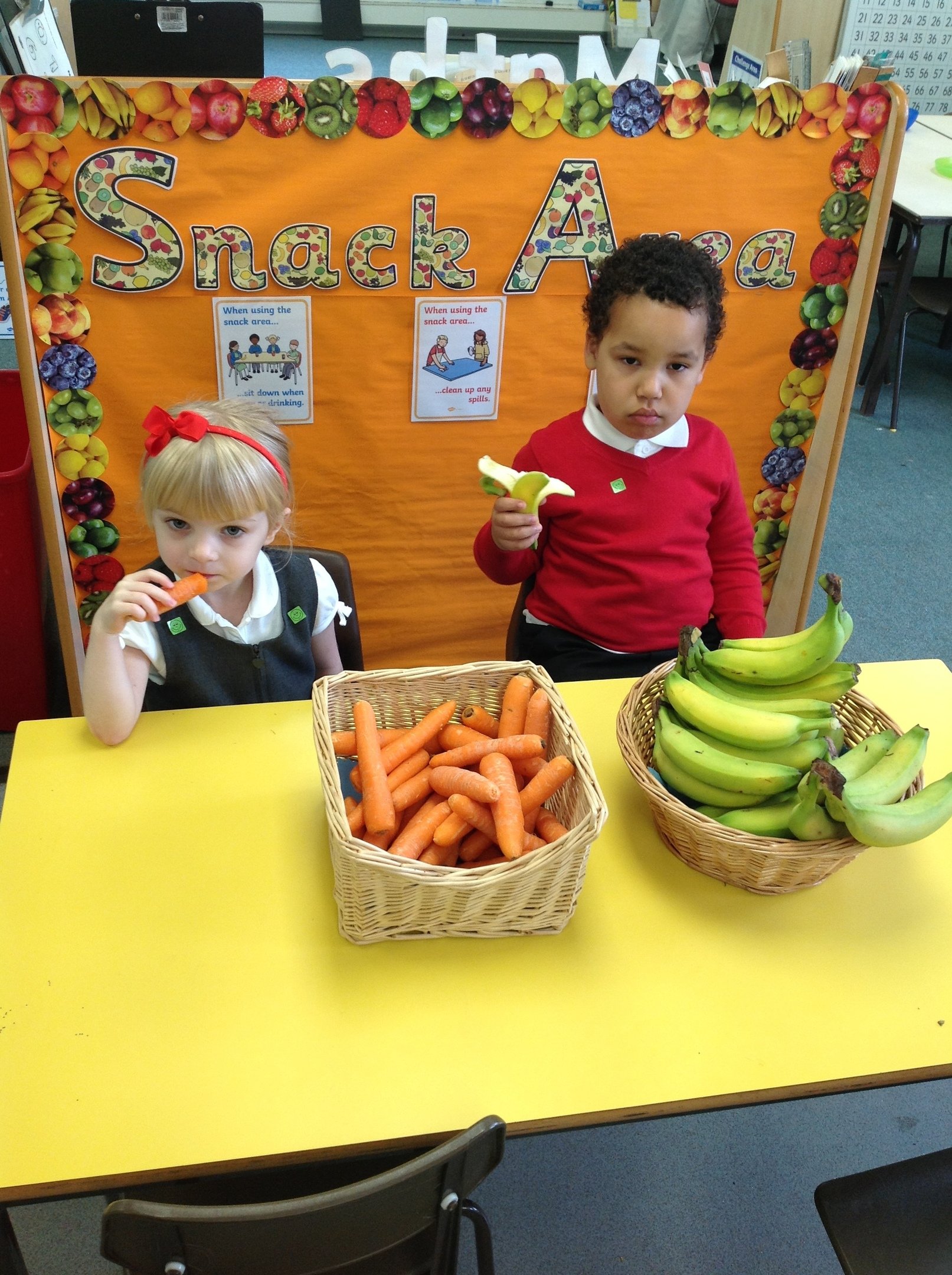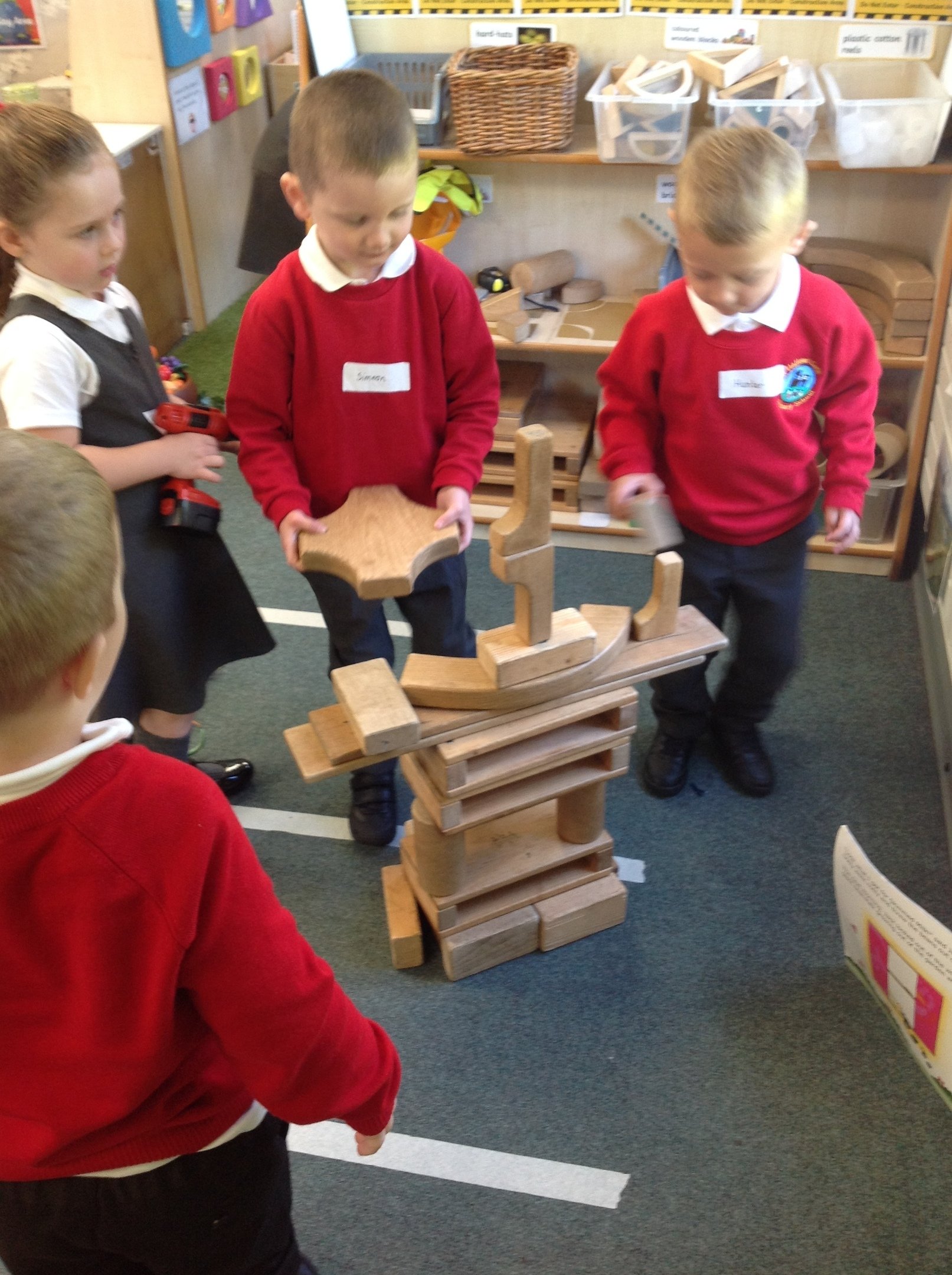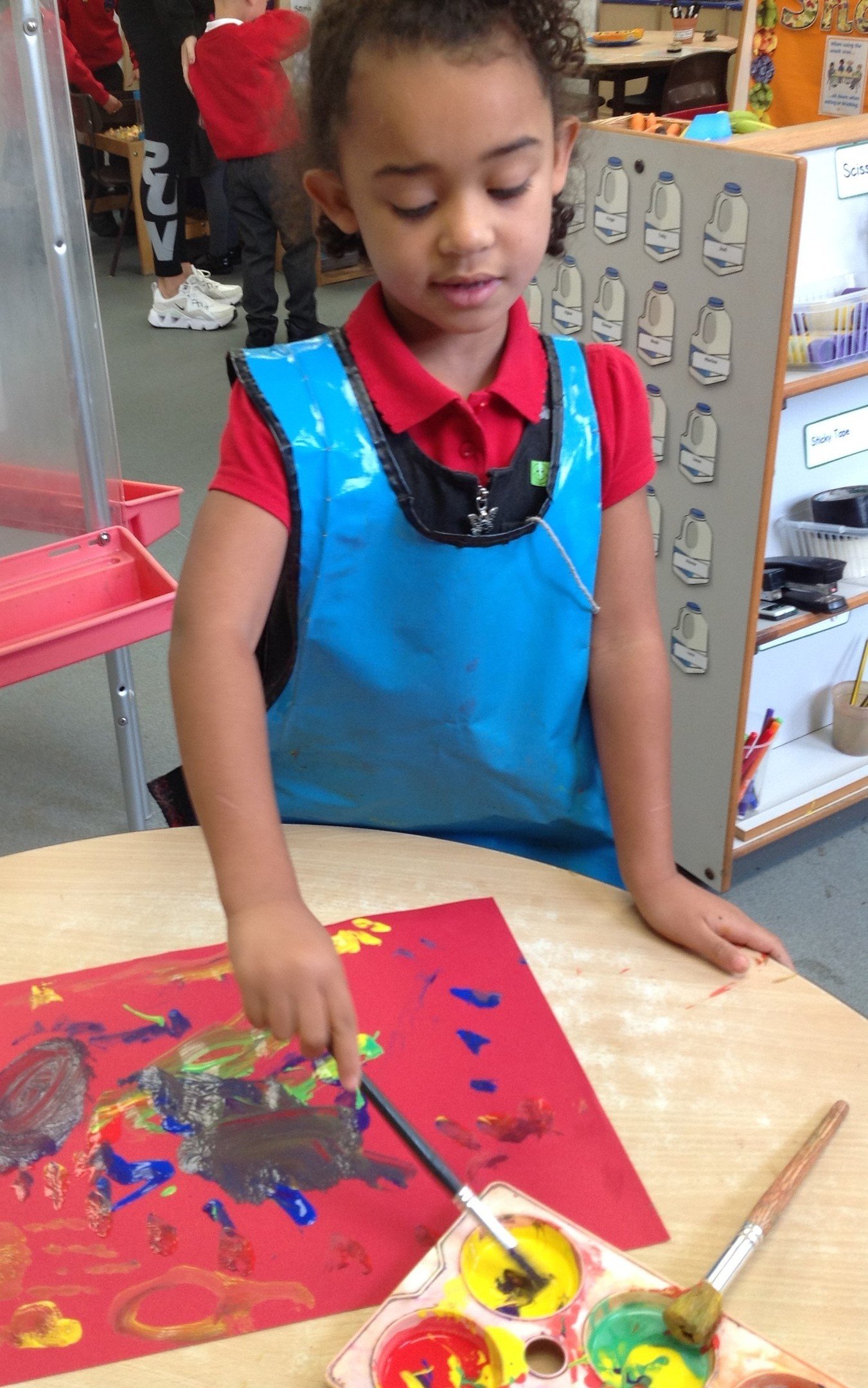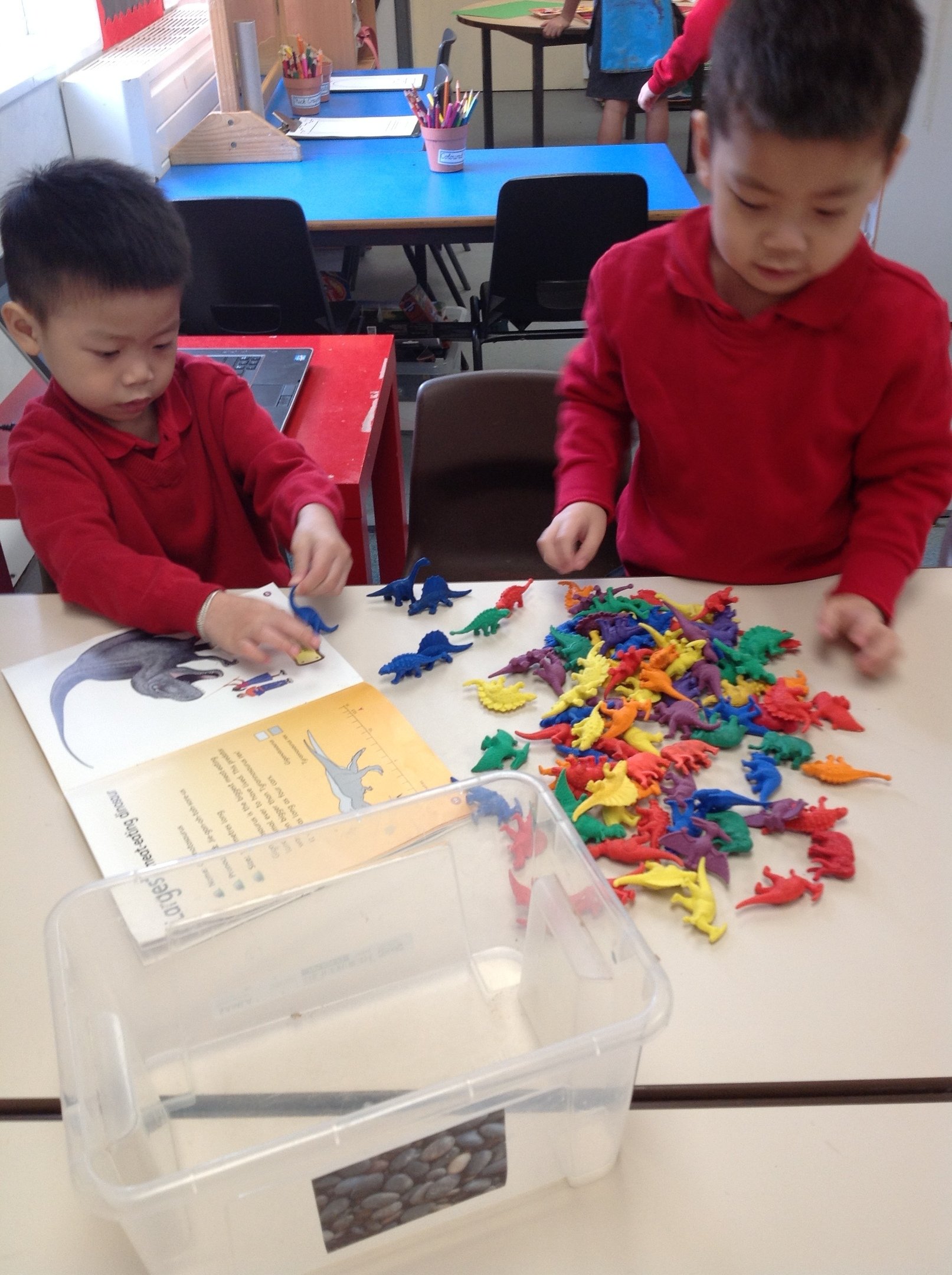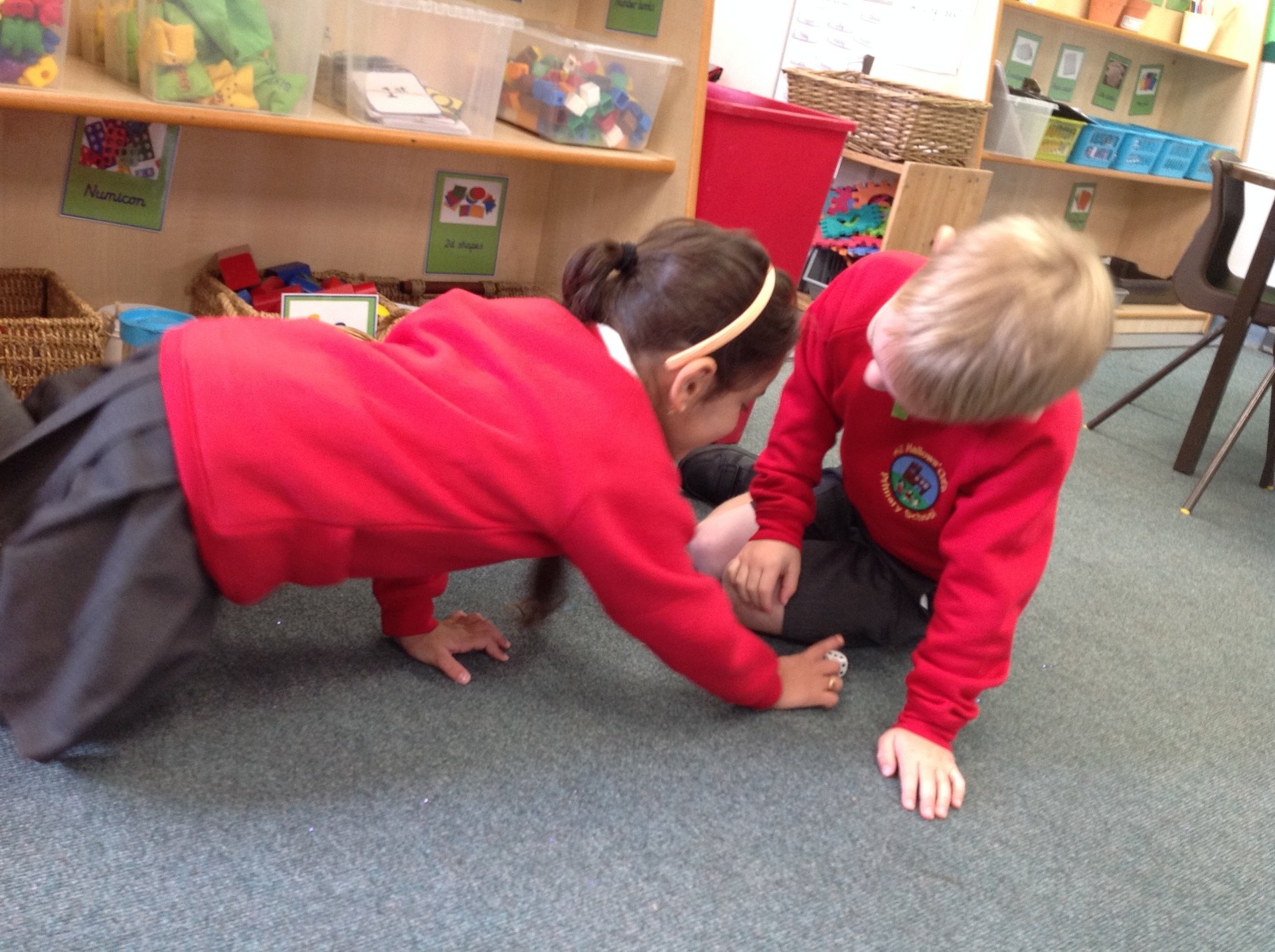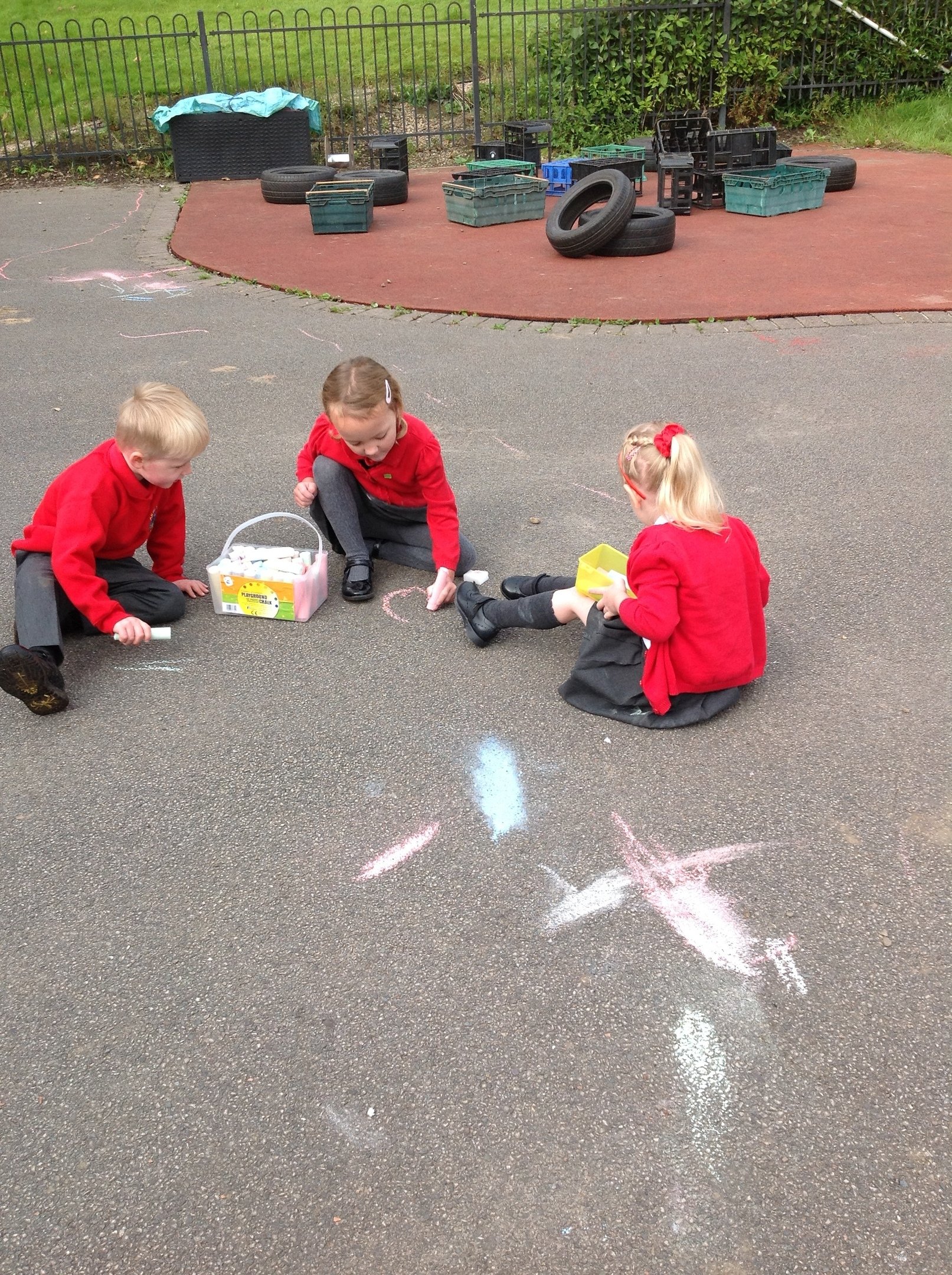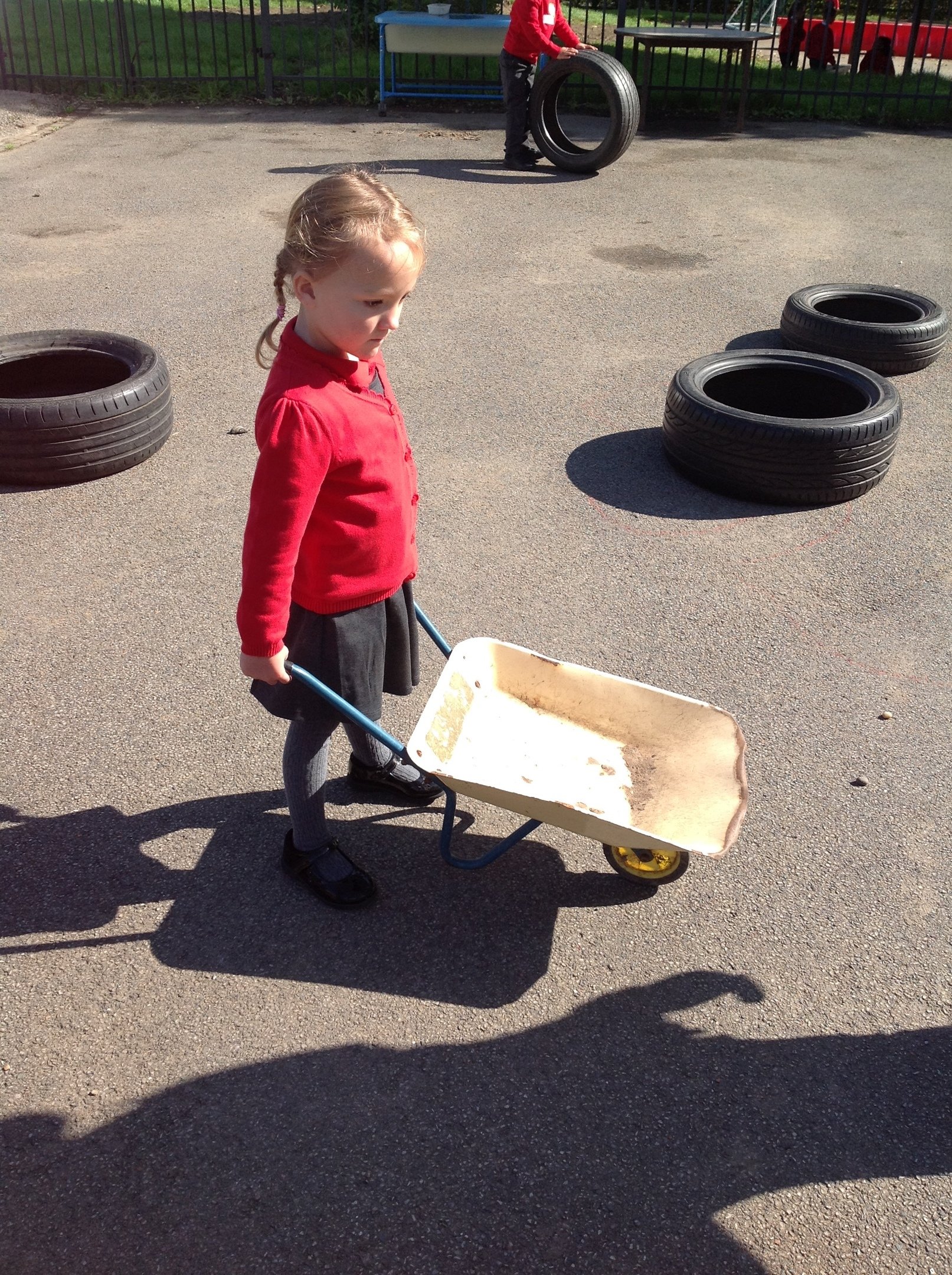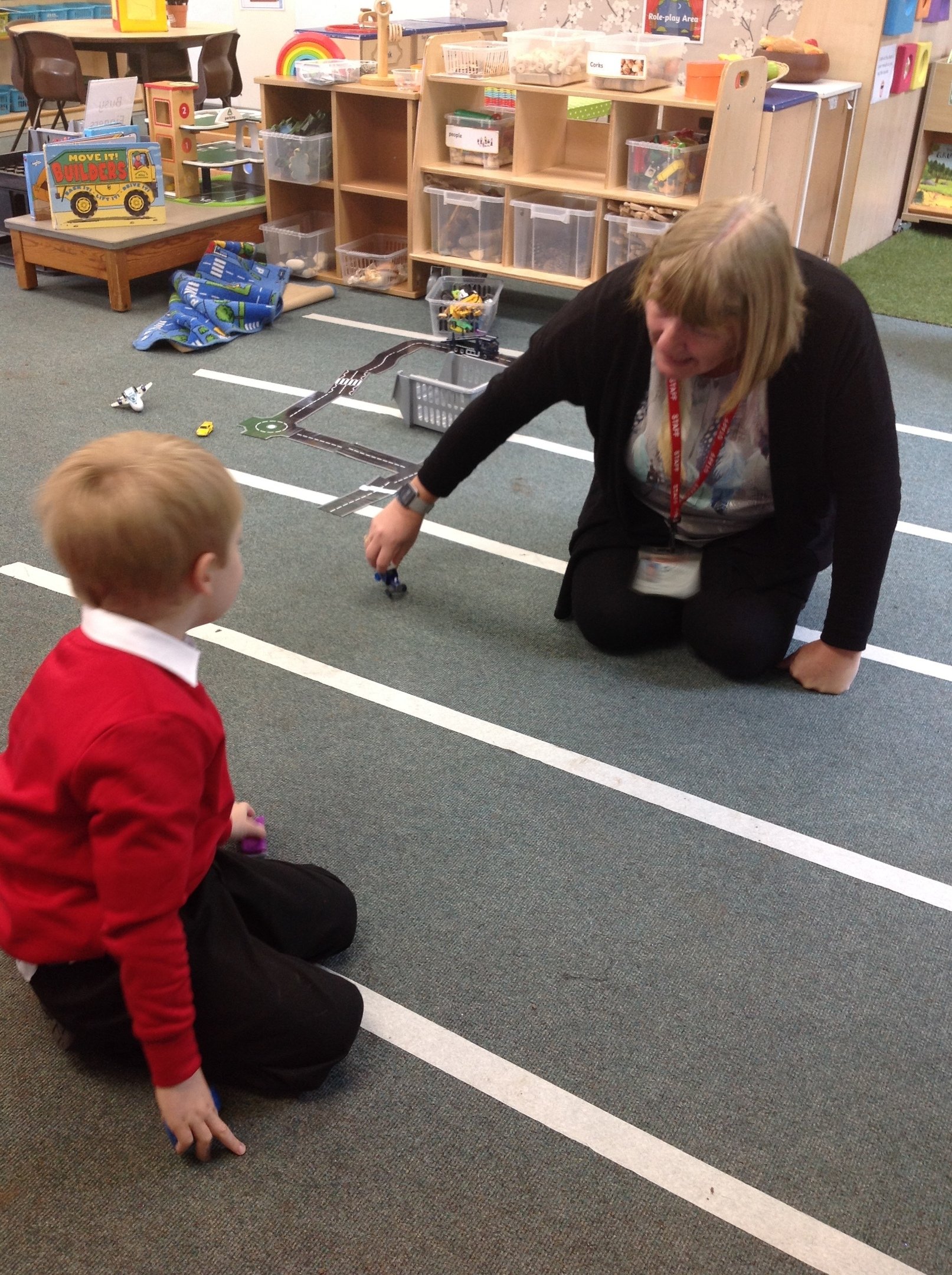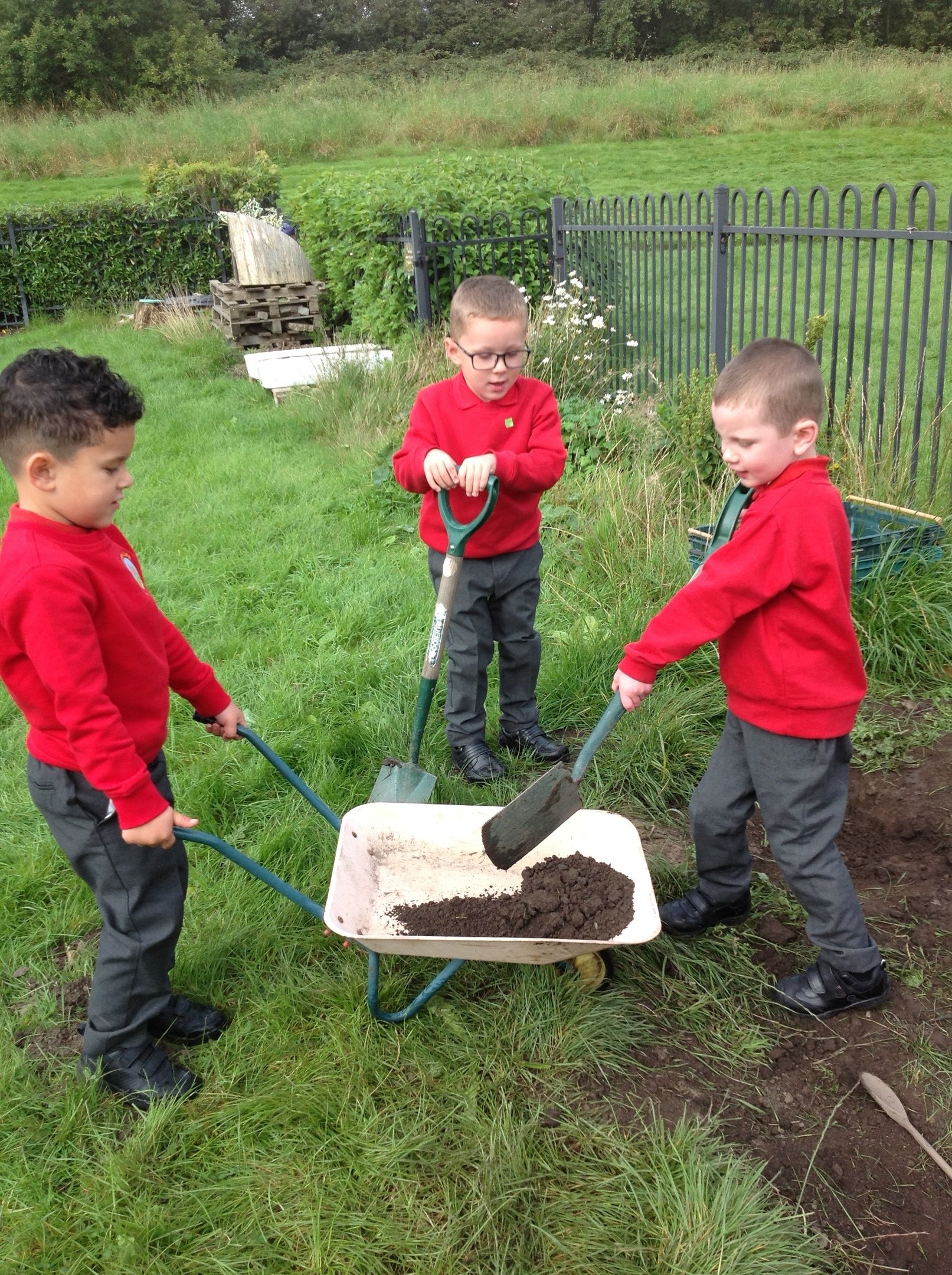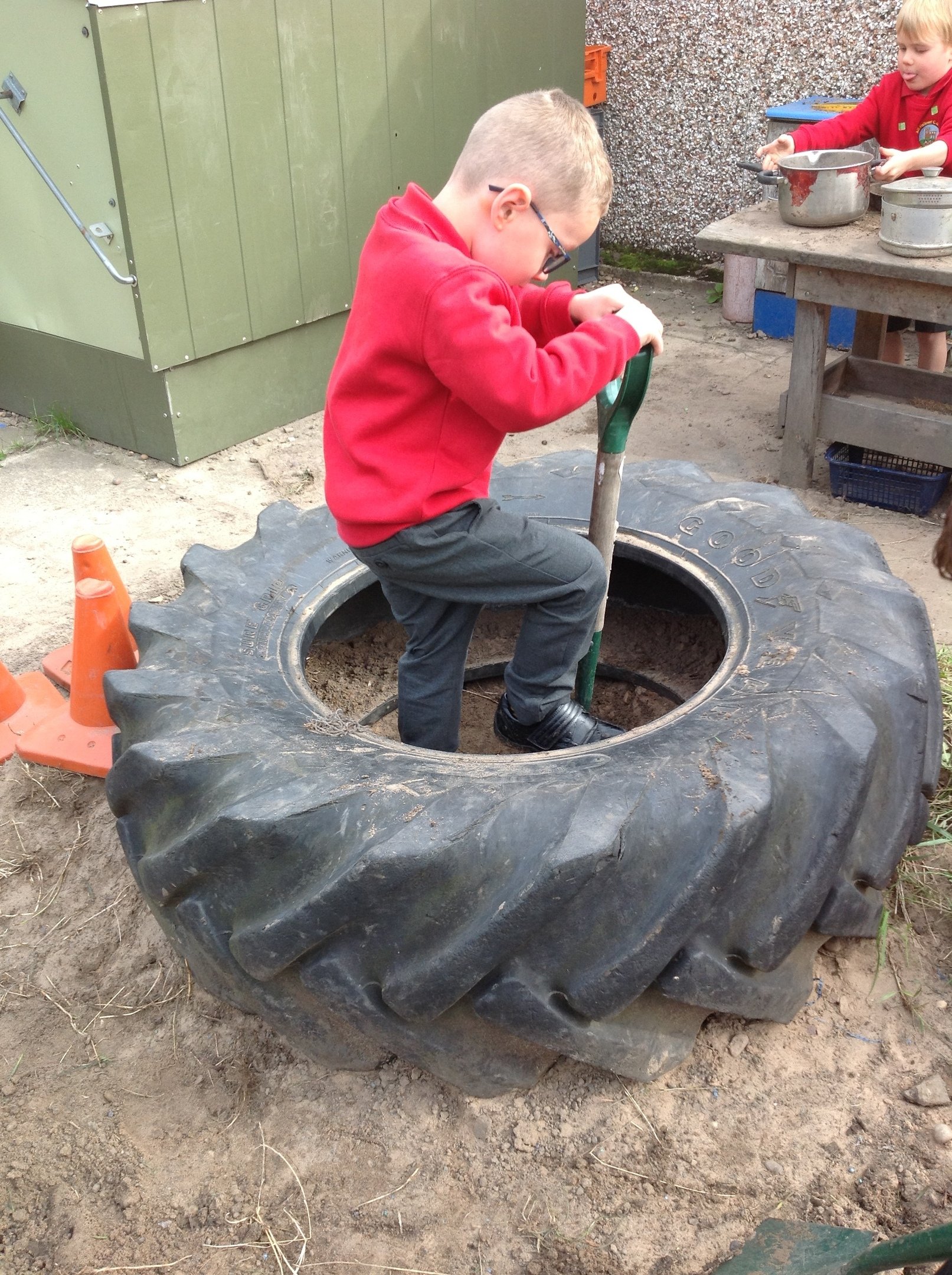 Welcome to All Hallows' CE (VA) Primary School Reception class page.
What a fantastic first day we had! We are so proud of how well you listened and your sitting was amazing! Your smiles made us very happy and we can't wait to see you again tomorrow. We hope you enjoyed your visit.
Here are some photos of some of you exploring our Provision. There was some super learning taking place. Well done Reception!