Reception
Teacher: Mrs Jagger
Teaching Assistants: Mrs Khan and Miss Bellwood
Welcome to Reception.
Run Run as Fast as you can you can't catch me I'm the Gingerbread Man
Today we have started our new story 'The Gingerbread Man'. We began by looking at some ingredients to see if they gave us some clues to which story we were looking at and then we read the story. We then did some fabulous hot seating where the we asked some characters from the story some questions.
Kiernan asked the Gingerbread man, "How fast were you running?" and Benjamin asked the Fox, "Why did you not have the lunch you had prepared instead of eating the gingerbread man?"
We then made our own gingerbread men and we can't wait to taste them tomorrow! We talked about keeping our hands clean and away from our hair, noses and mouths. We had a great time working together.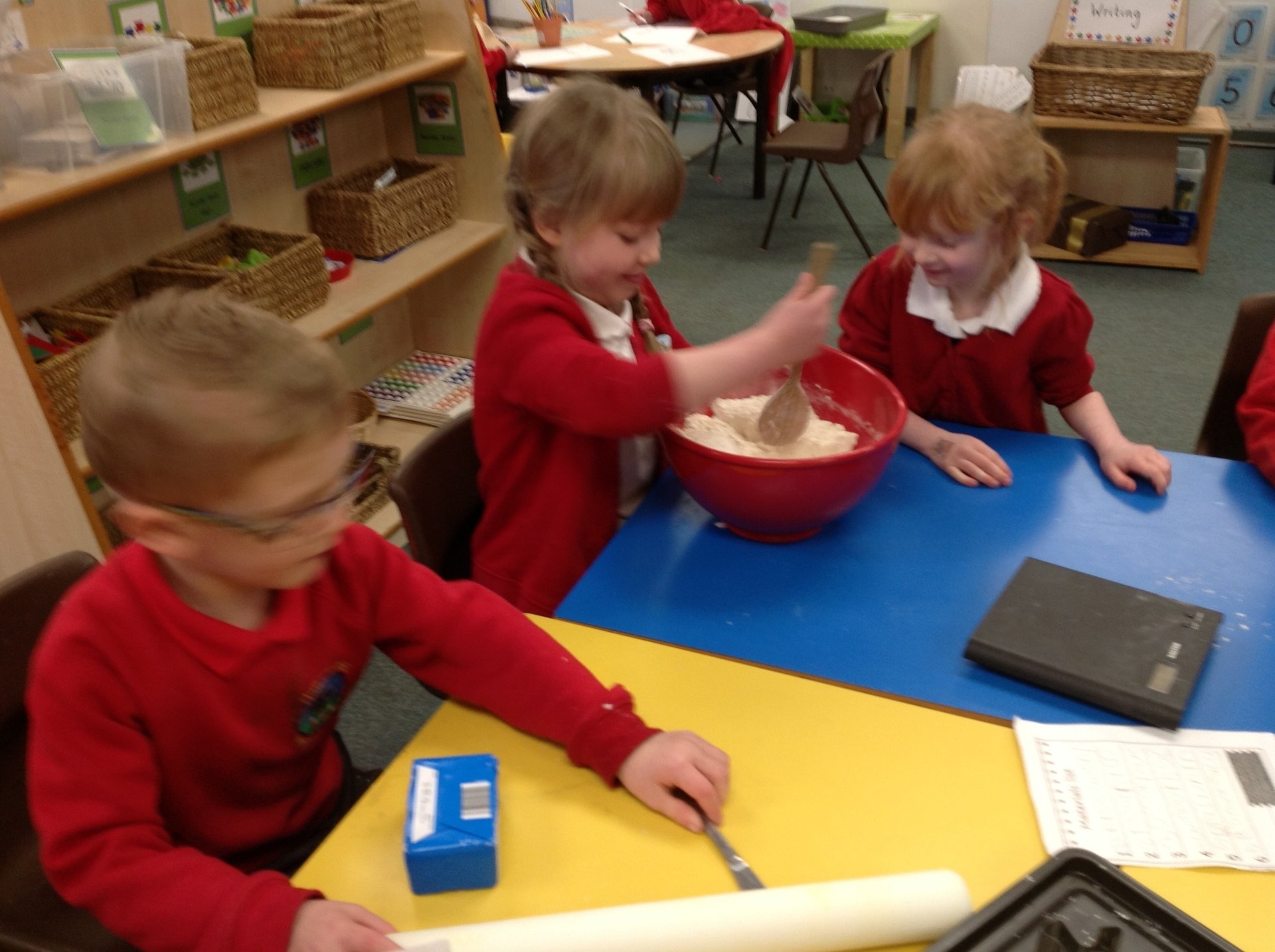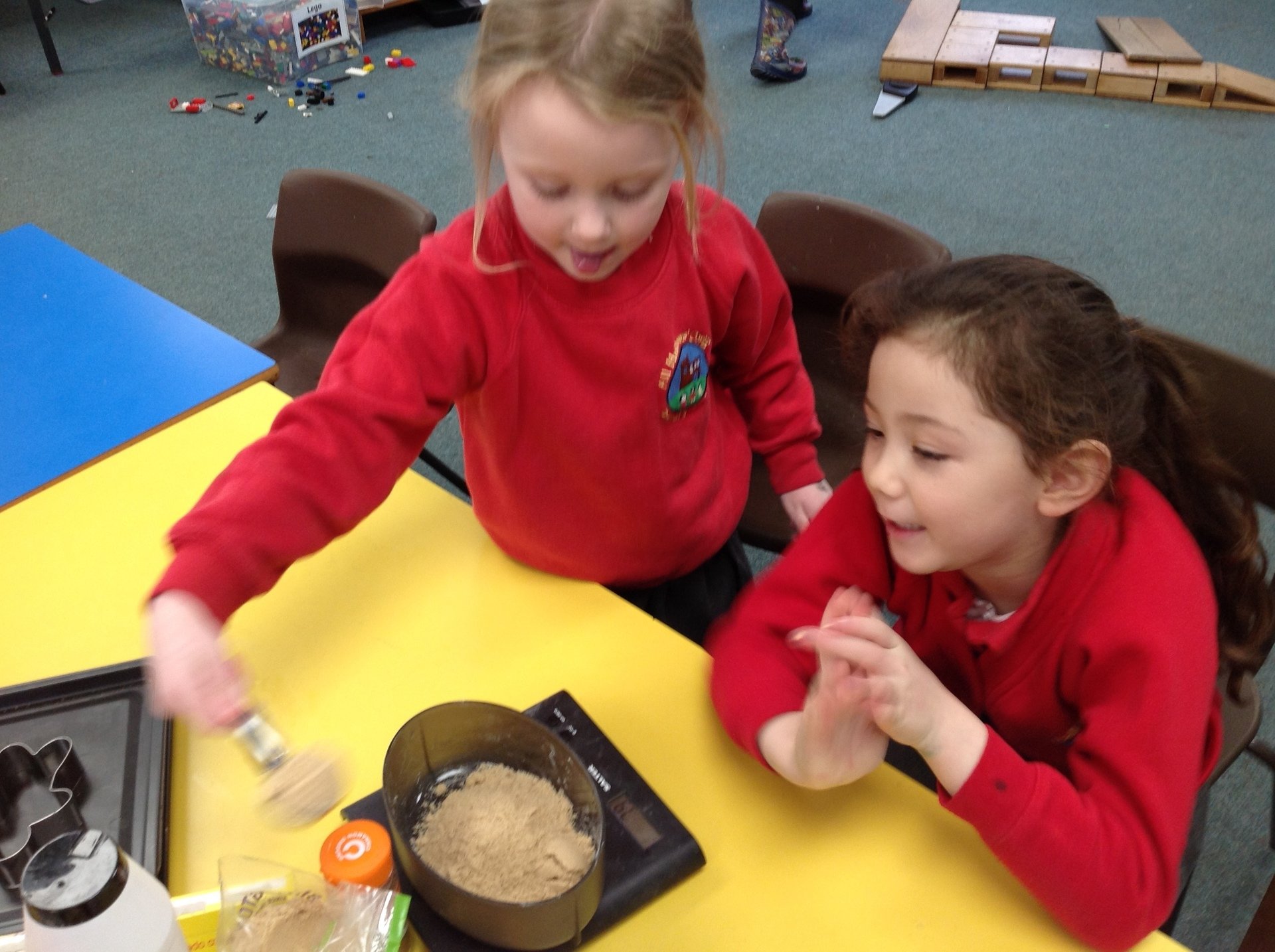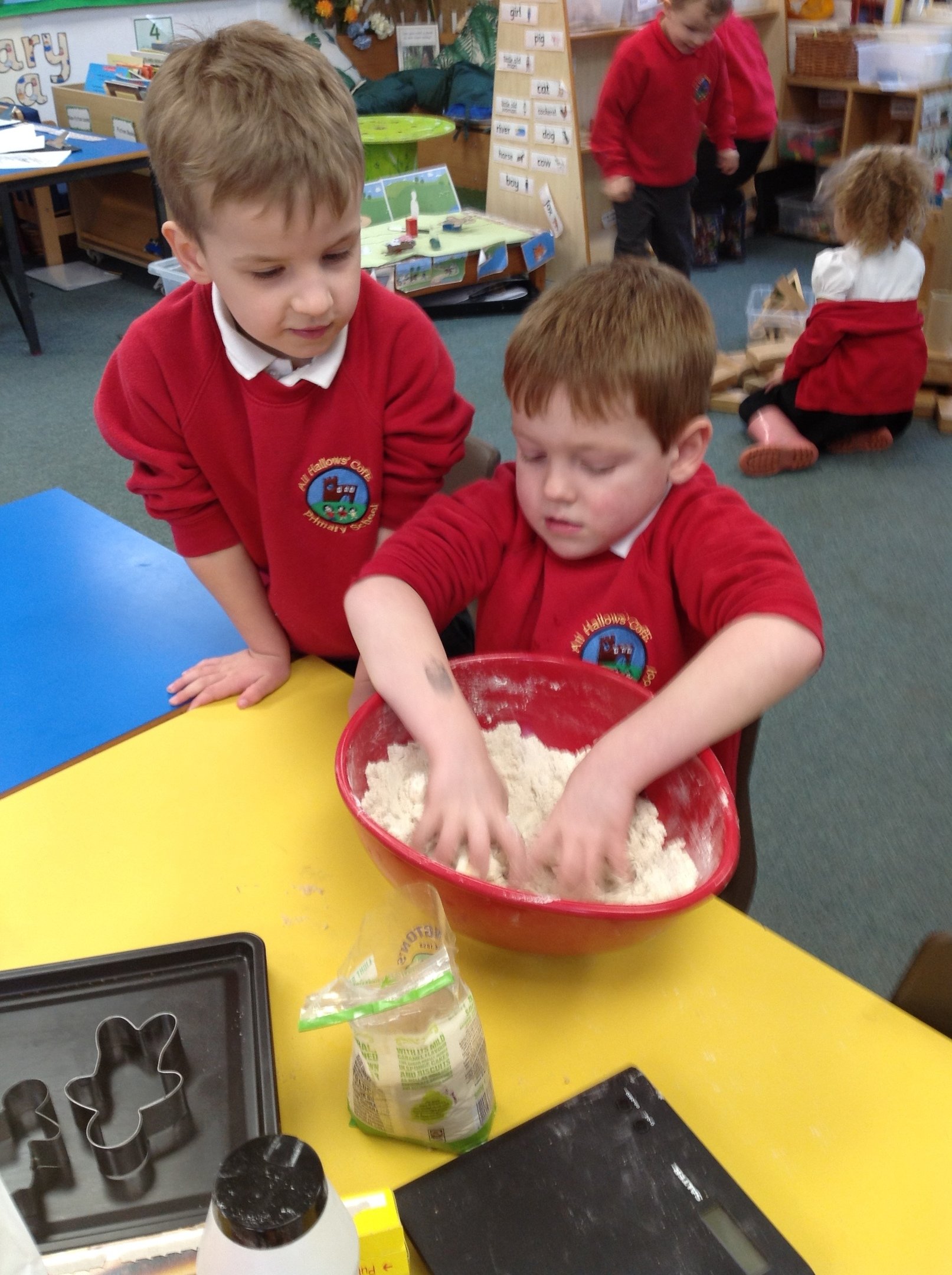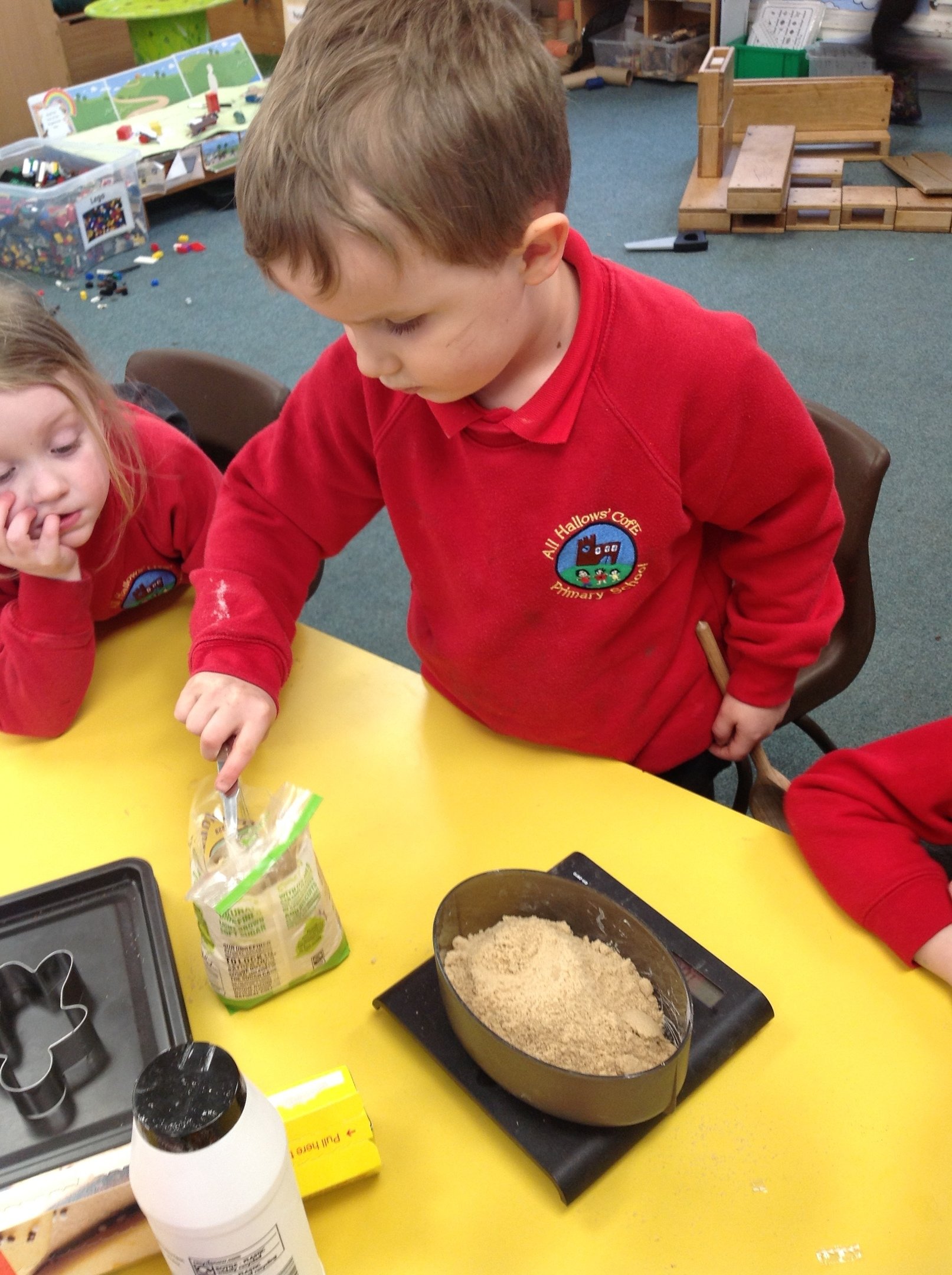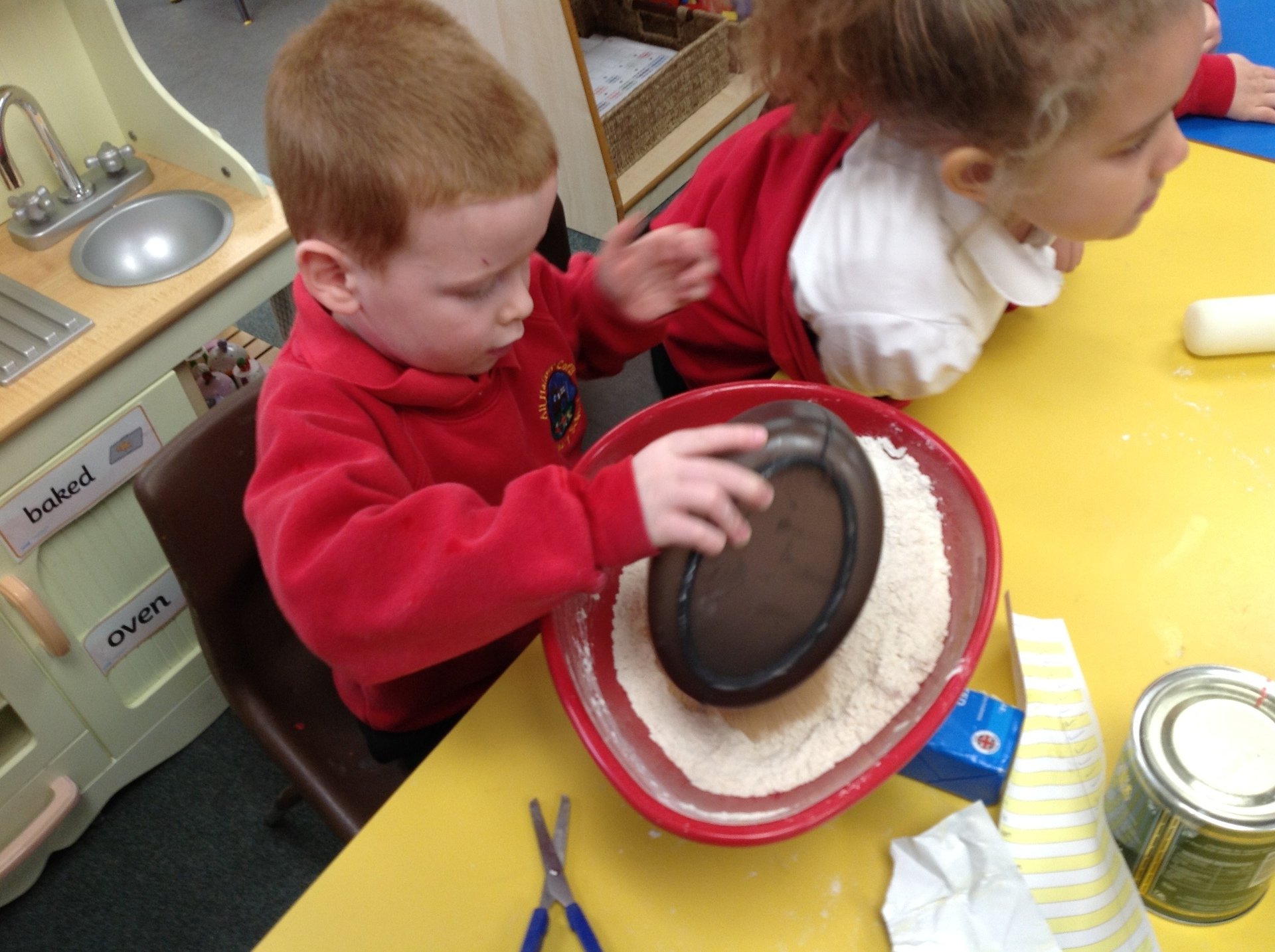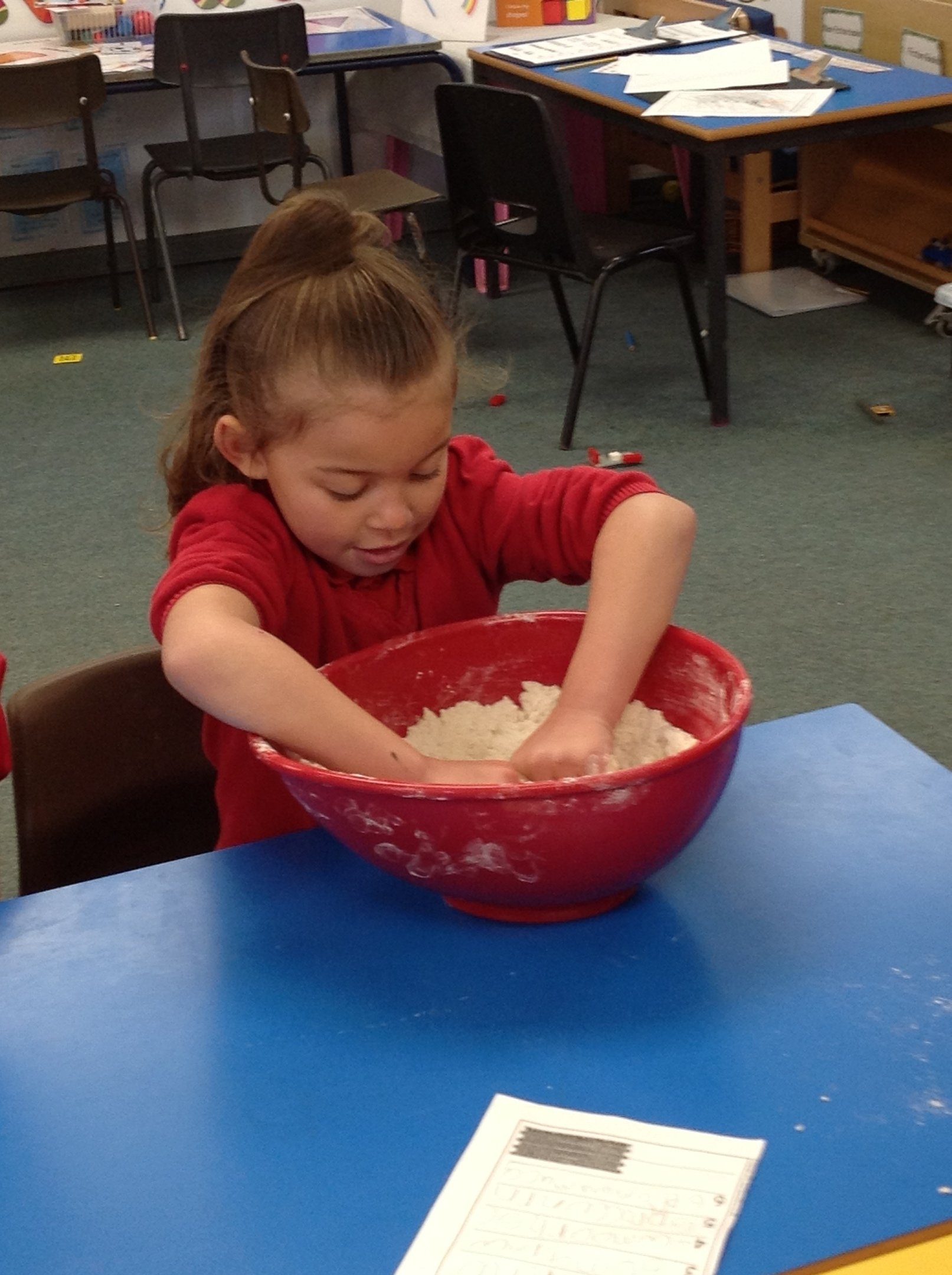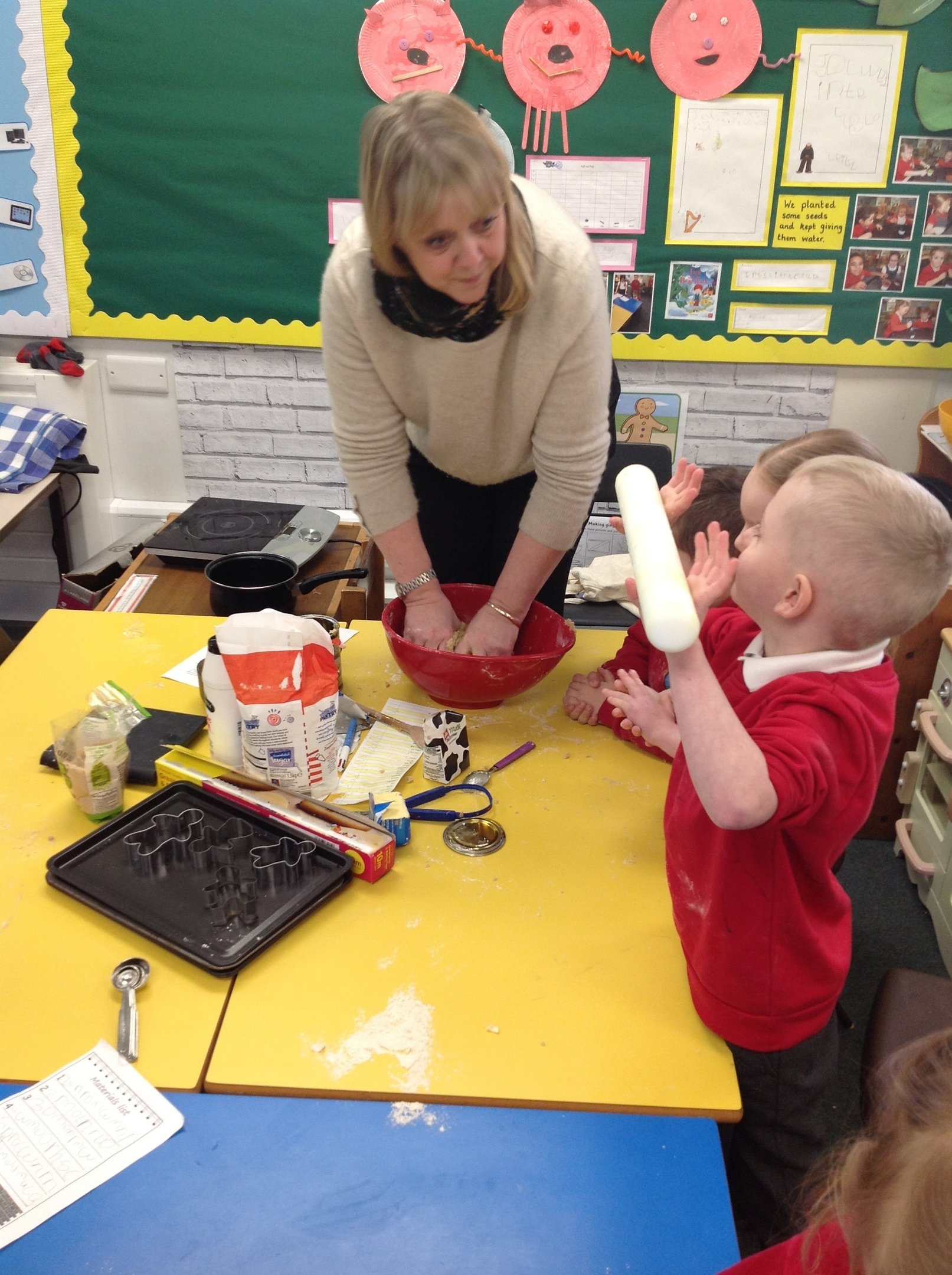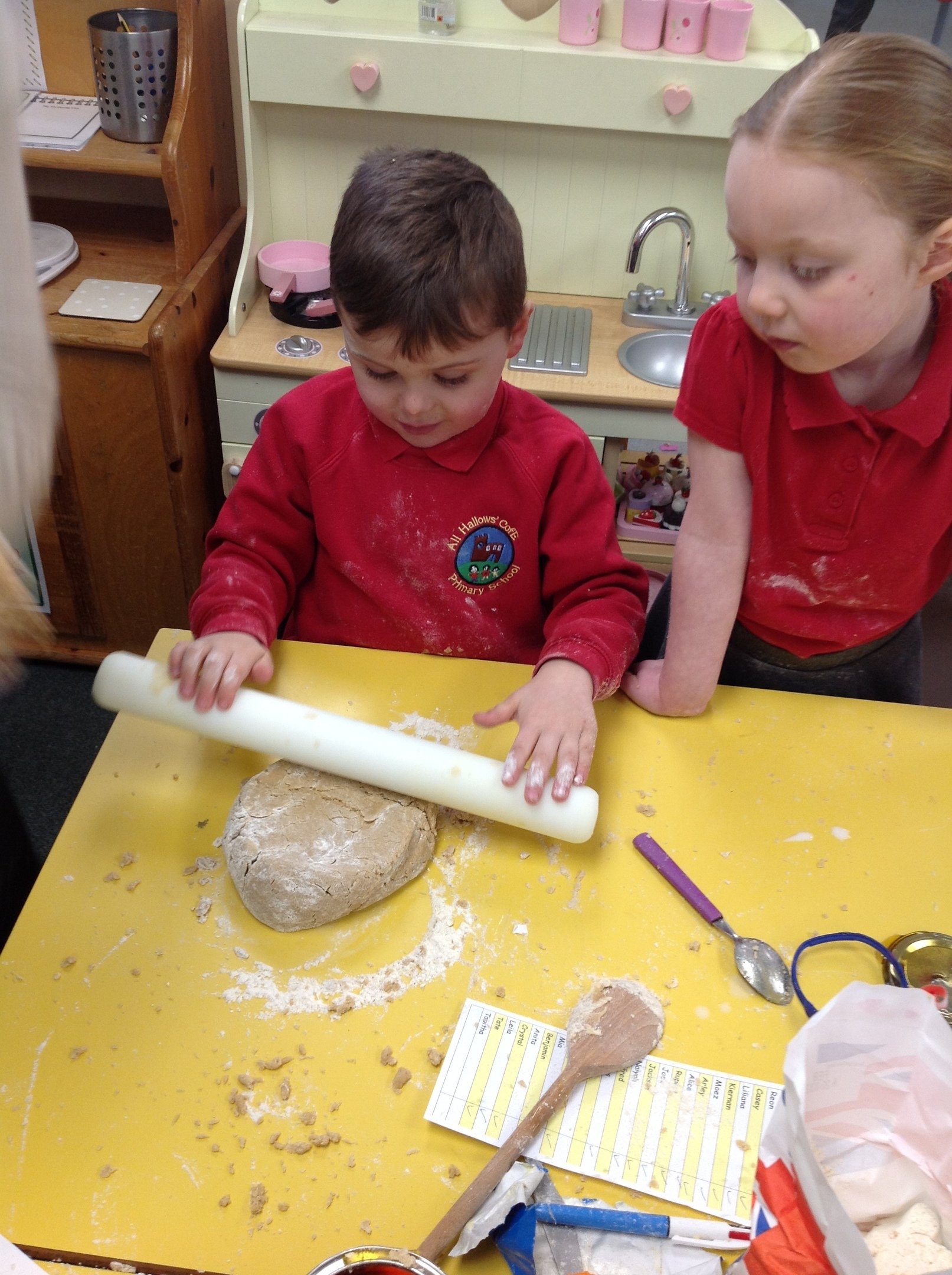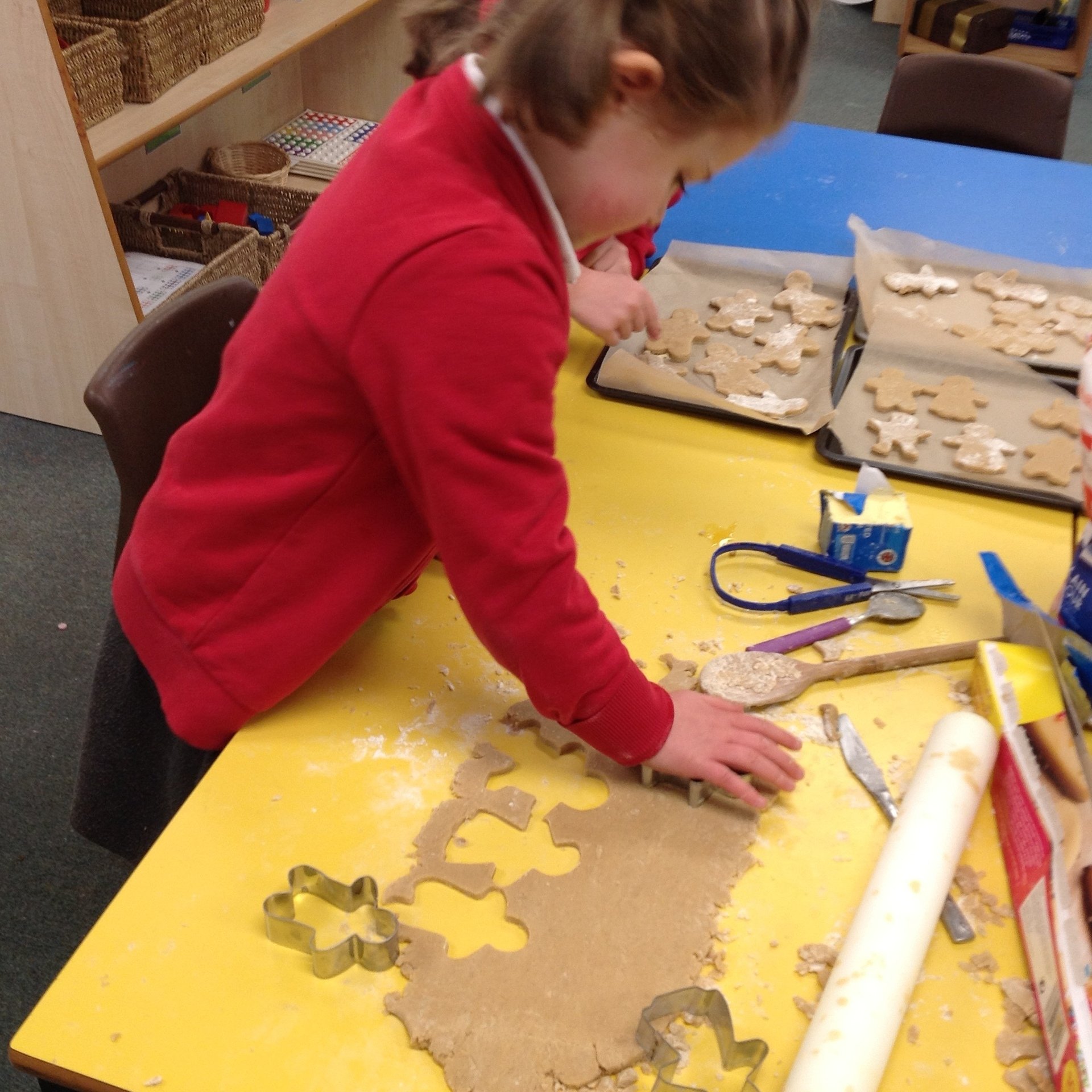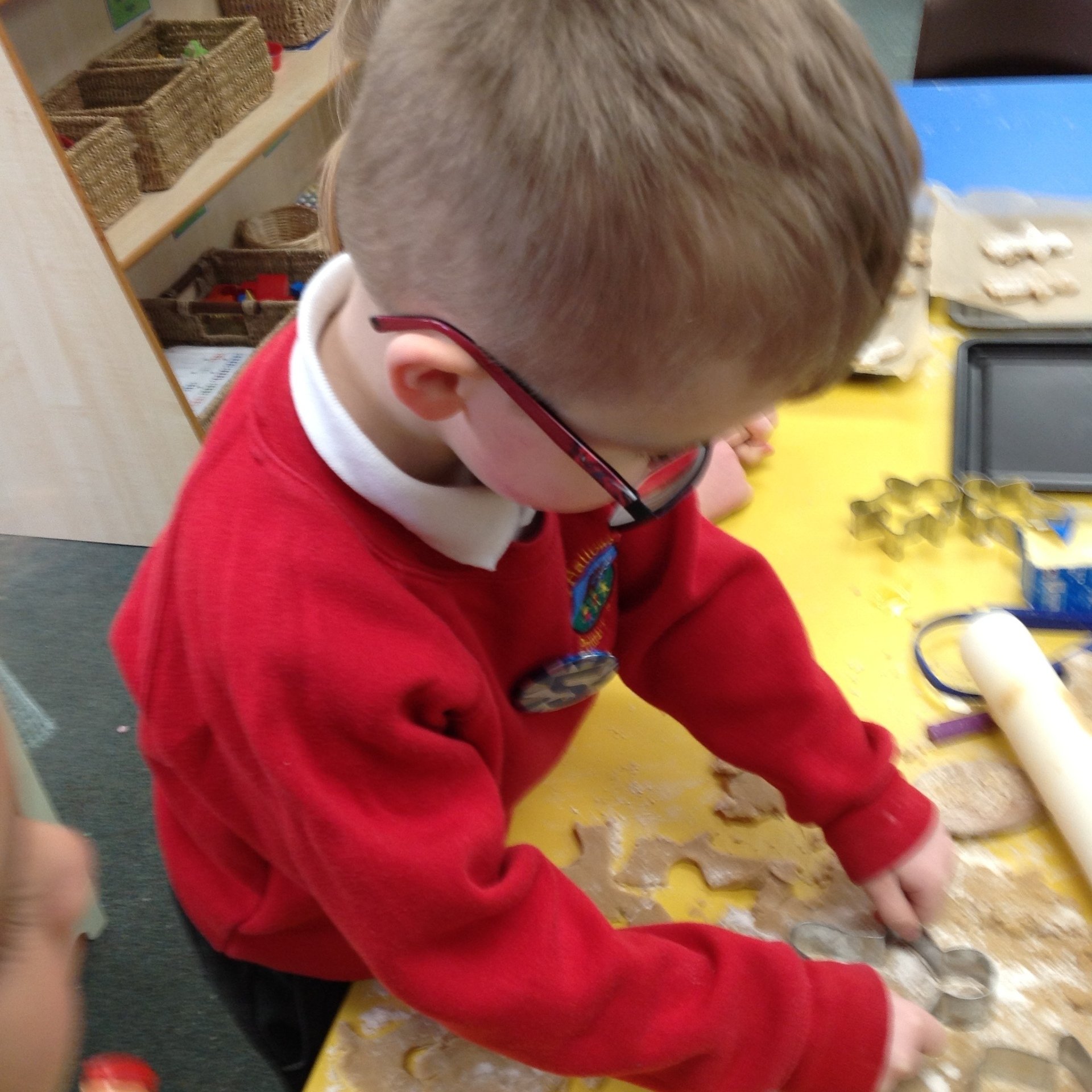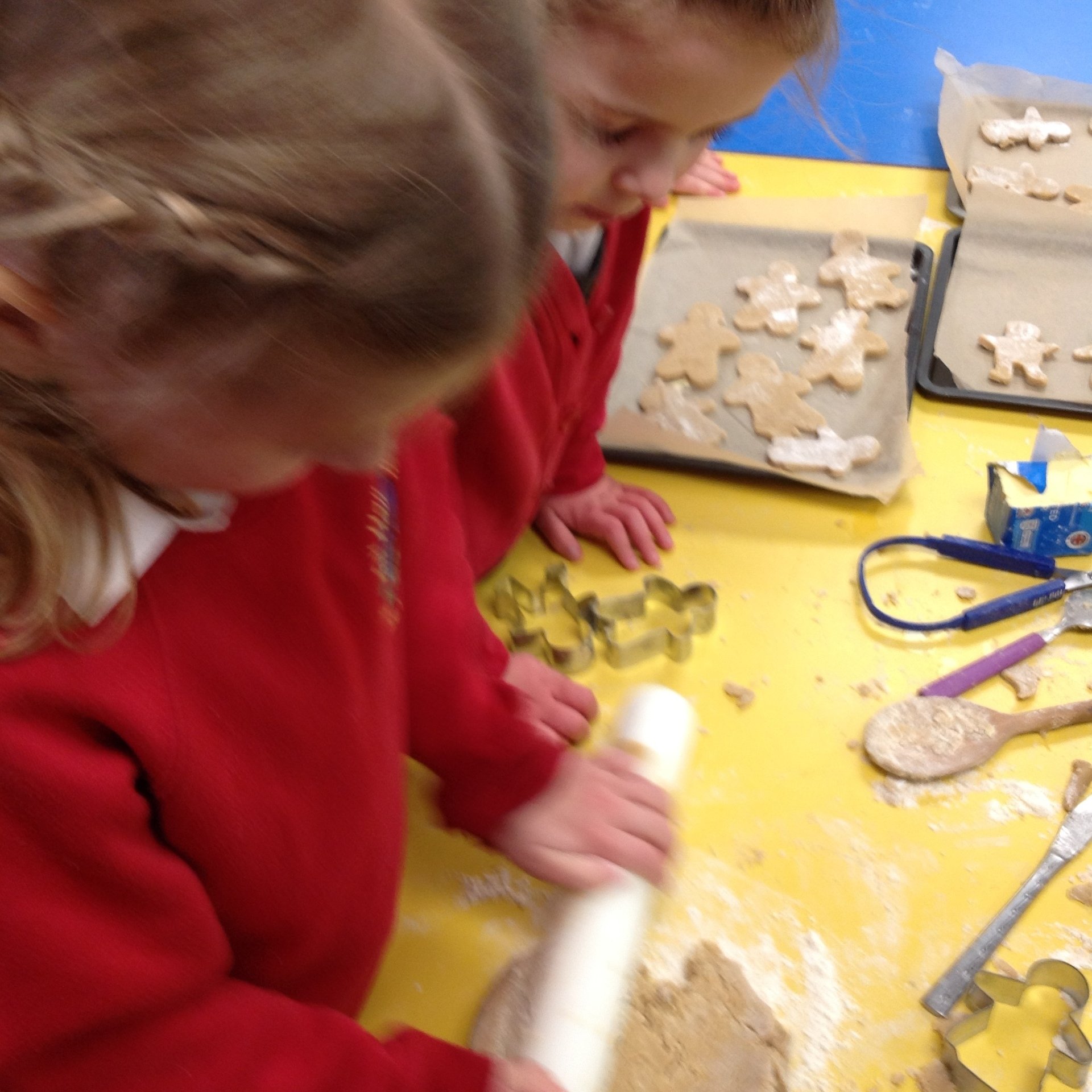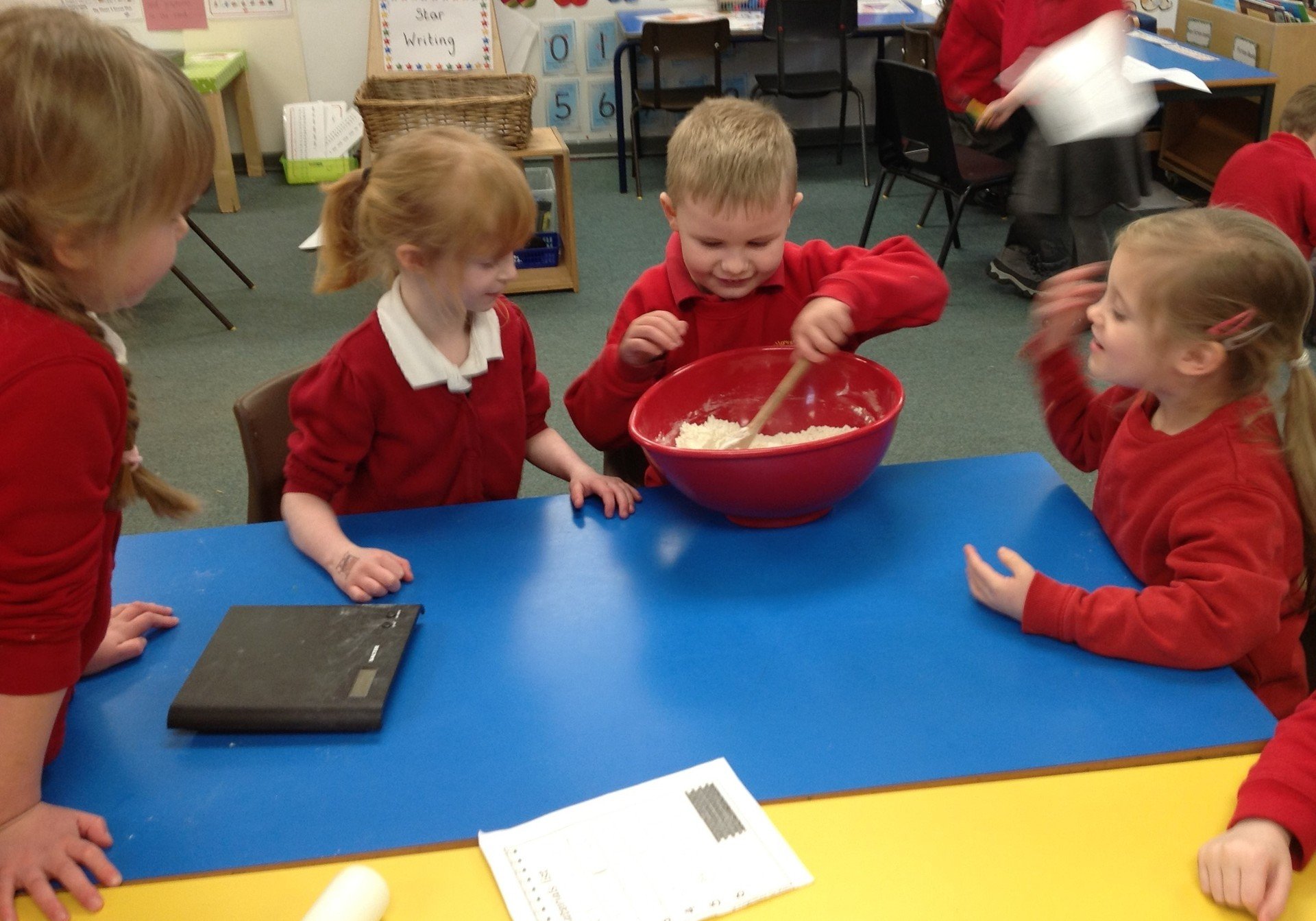 This week we have spent a lot of time huffing and puffing like the Big Bad Wolf from the story The 3 Little Pigs. We have experimented with blowing different things and seeing how many huffs and puffs it took to blow them across a table and we talked about why some things took less blows than others. We have also done some beautiful painting using the blowing technique.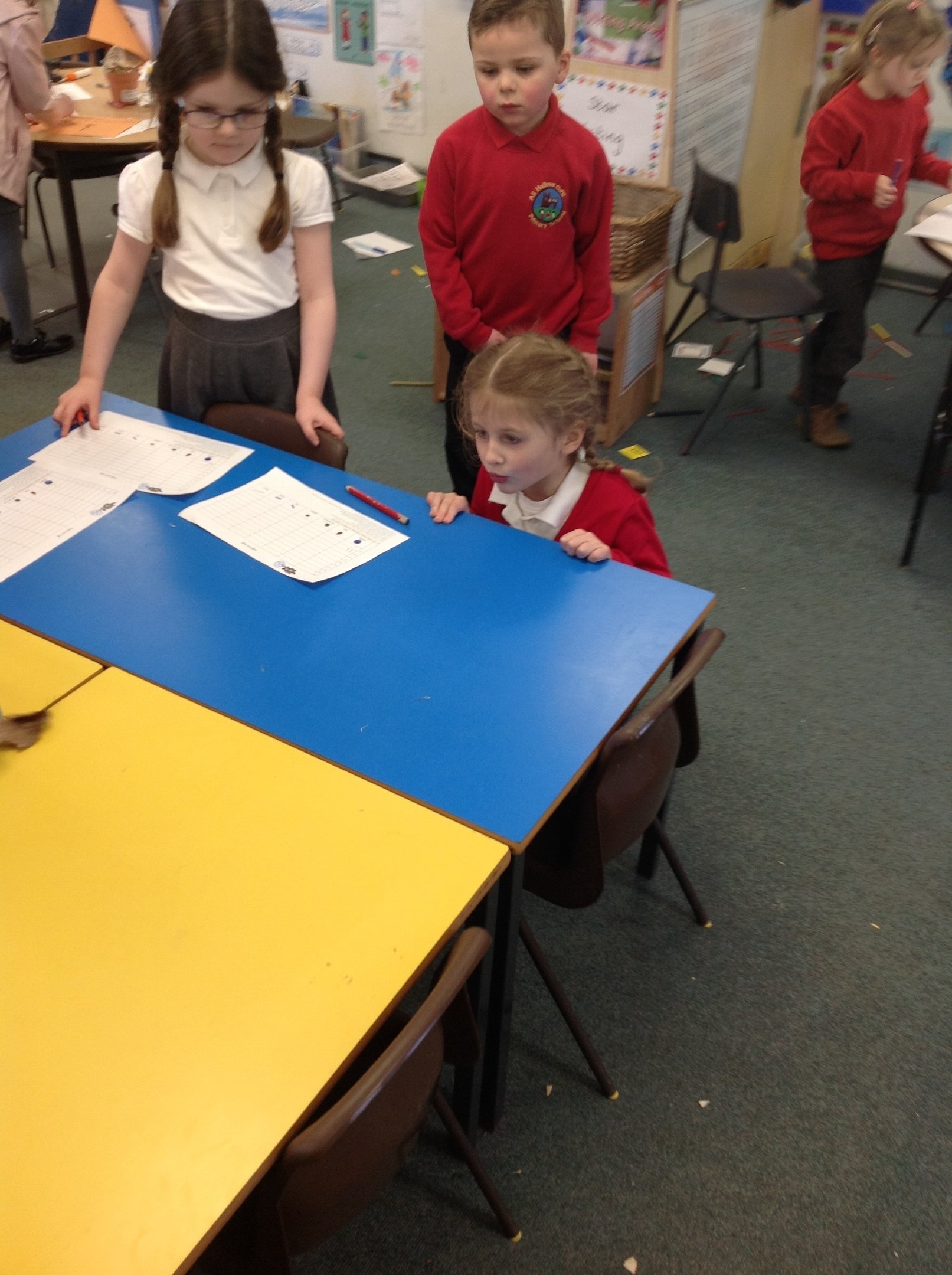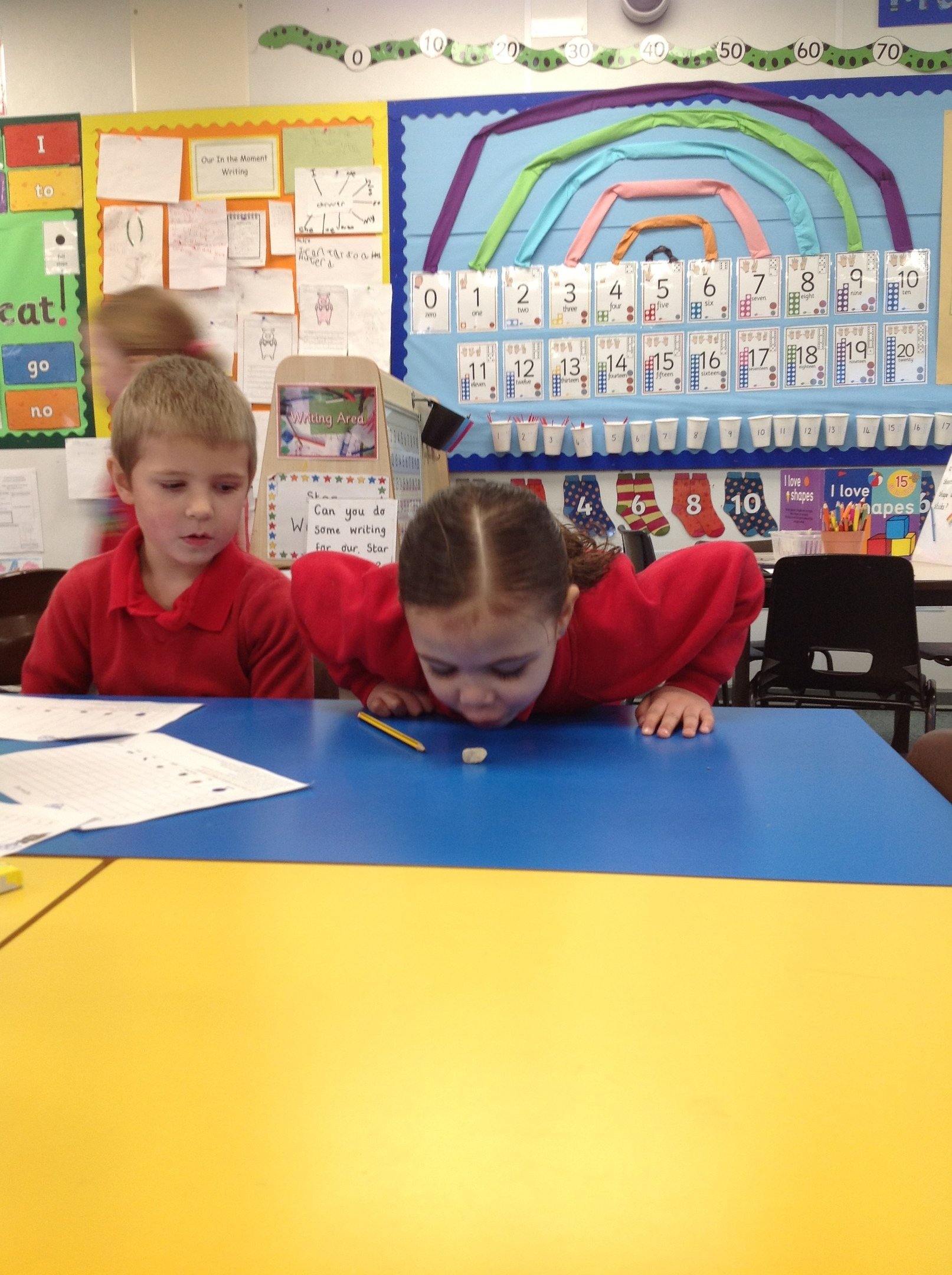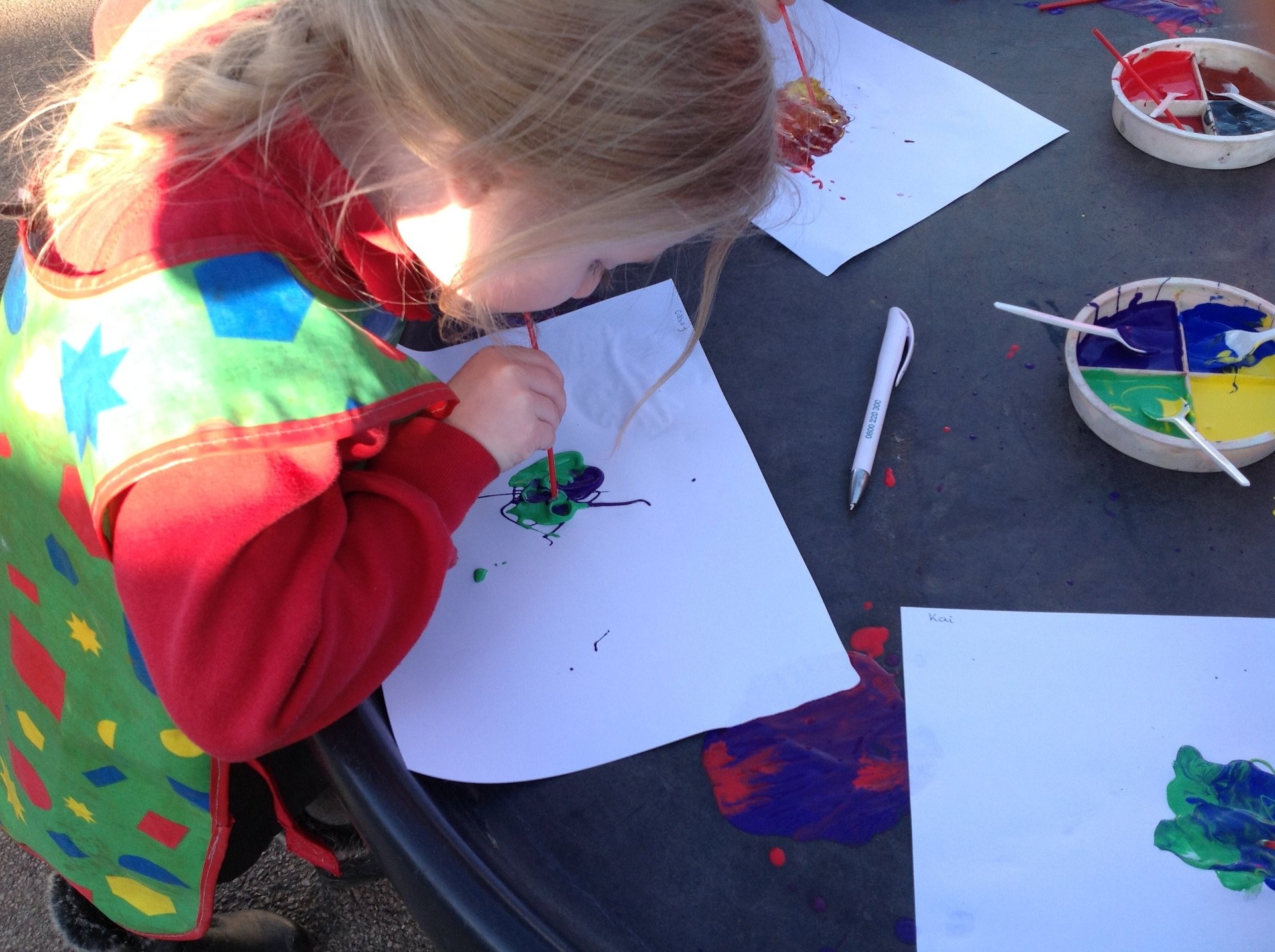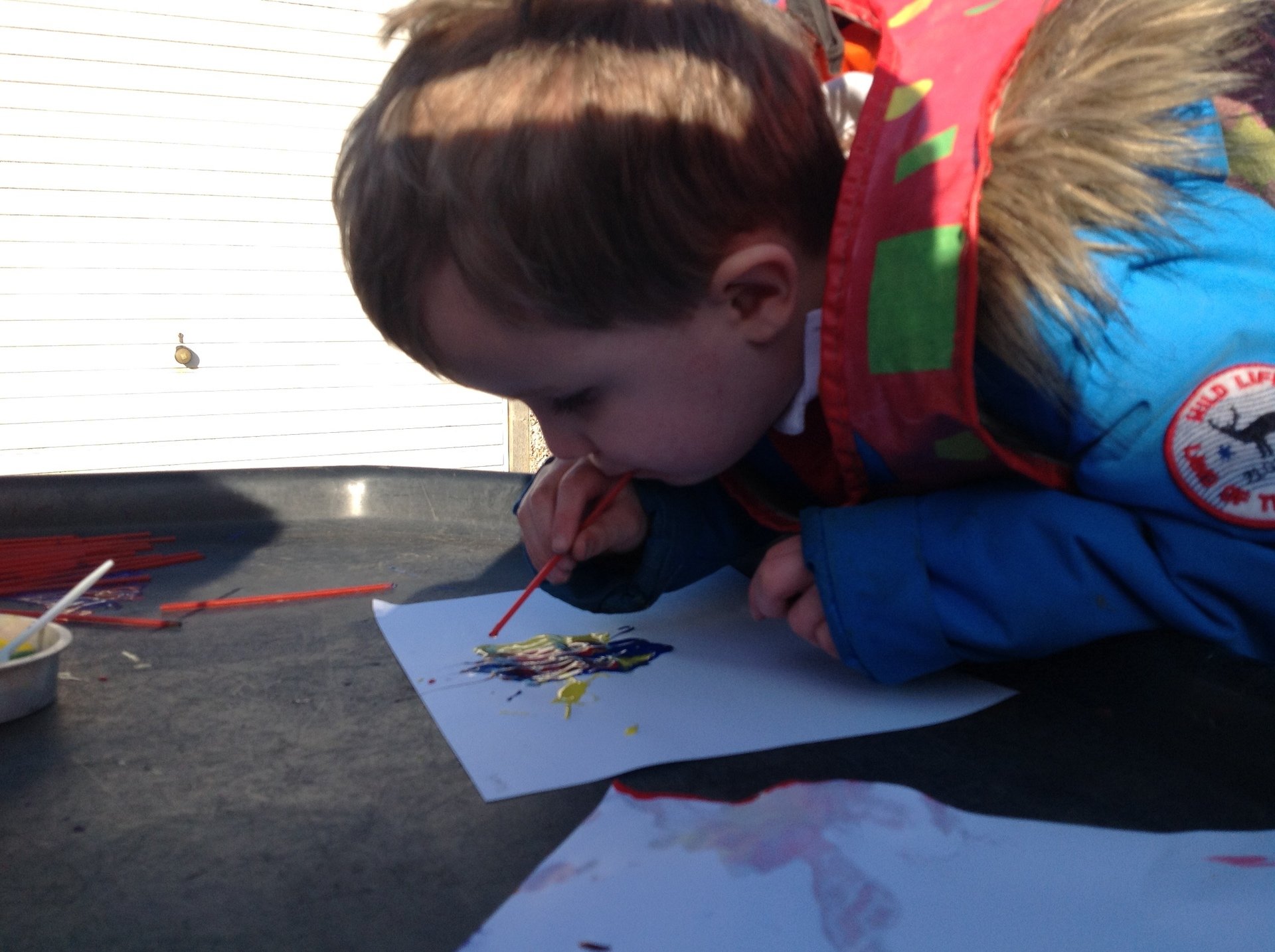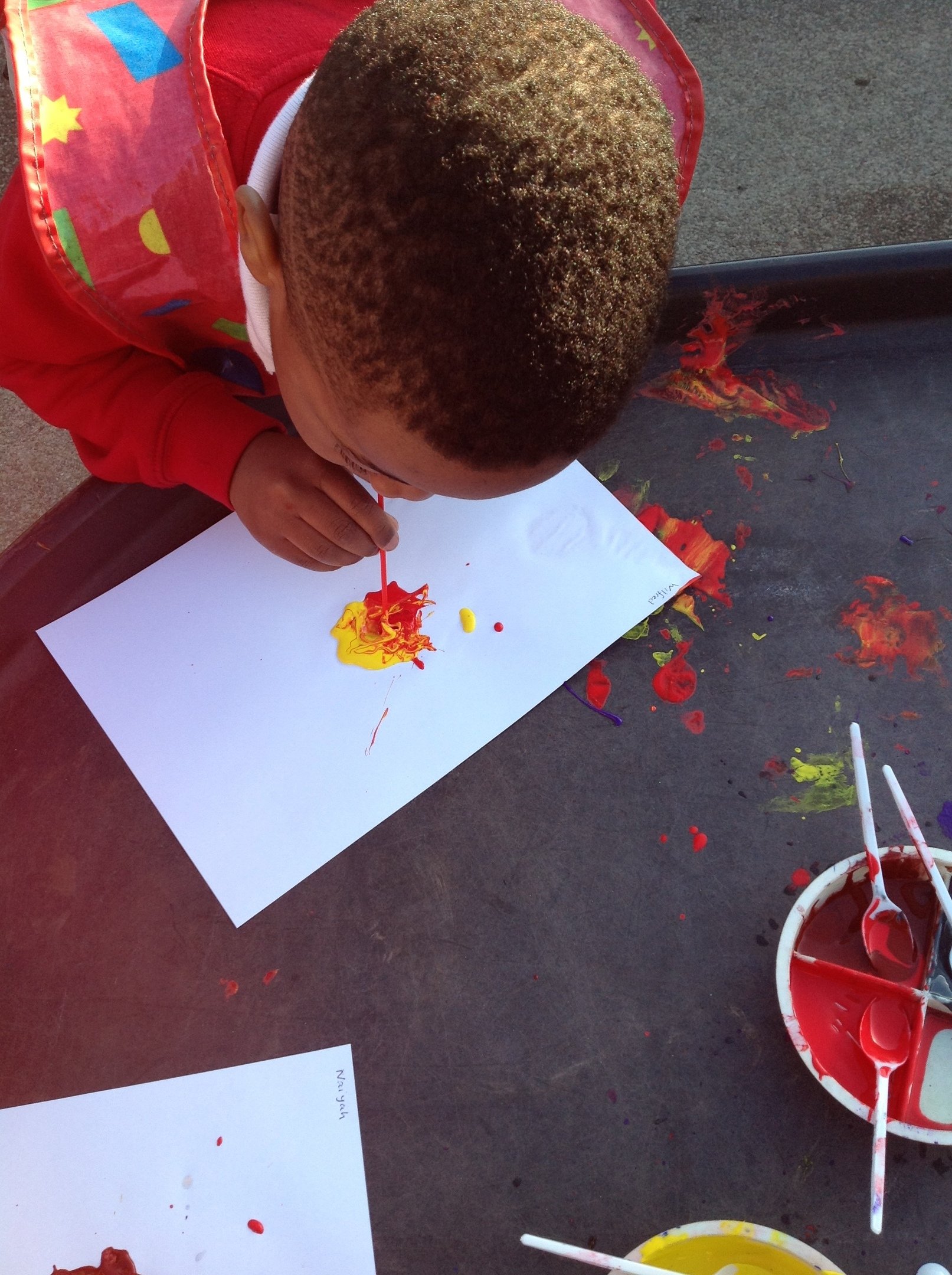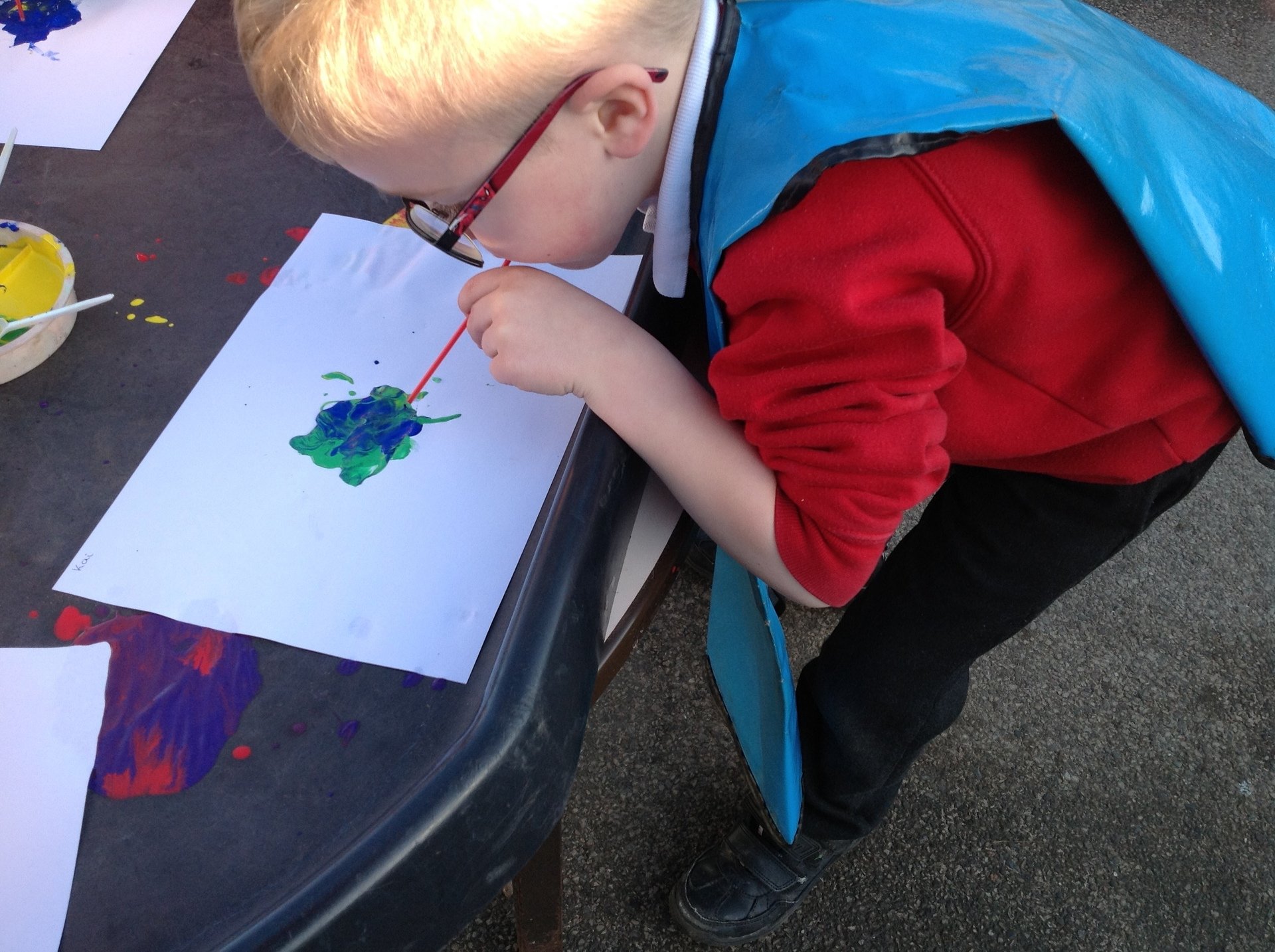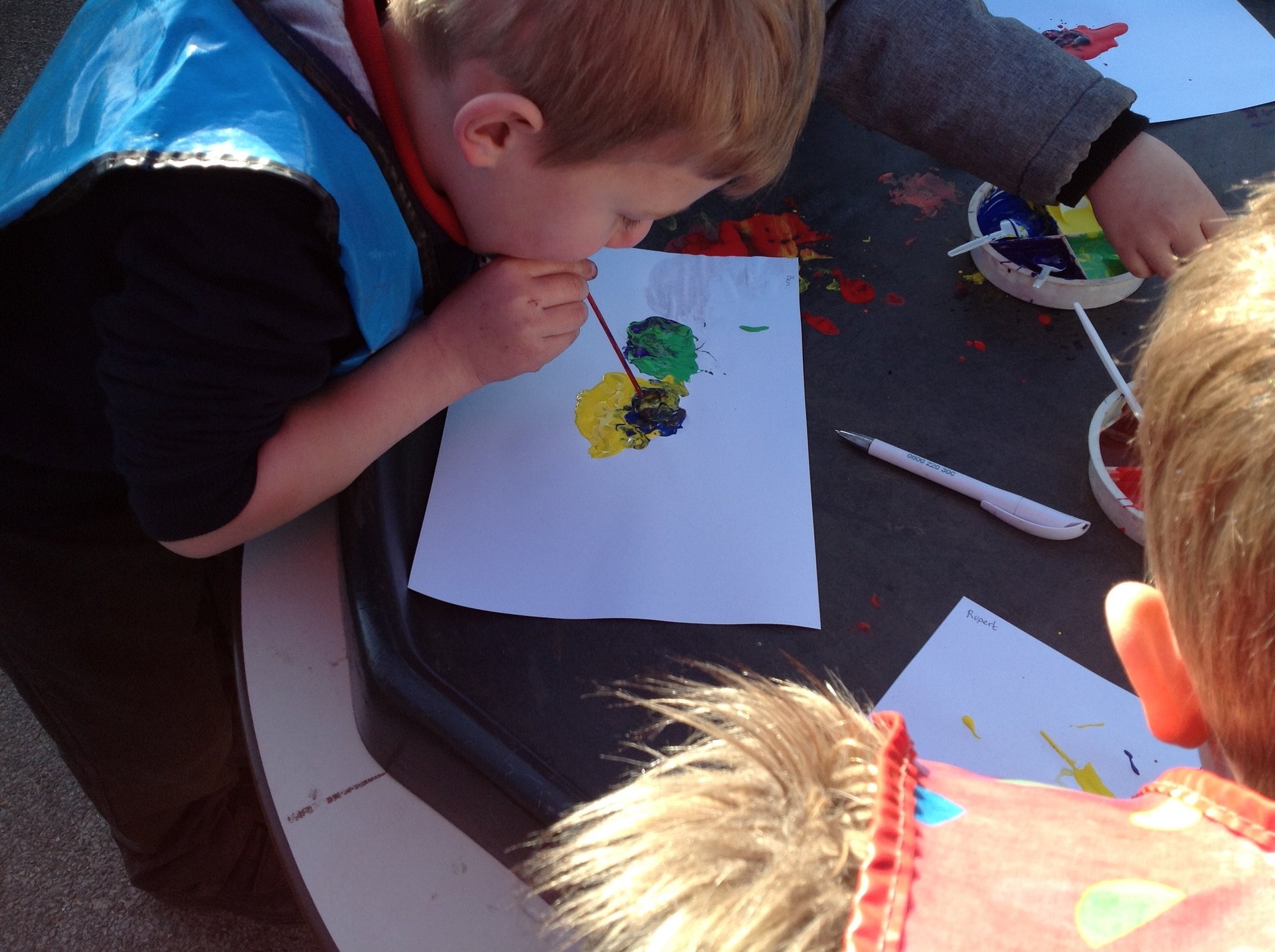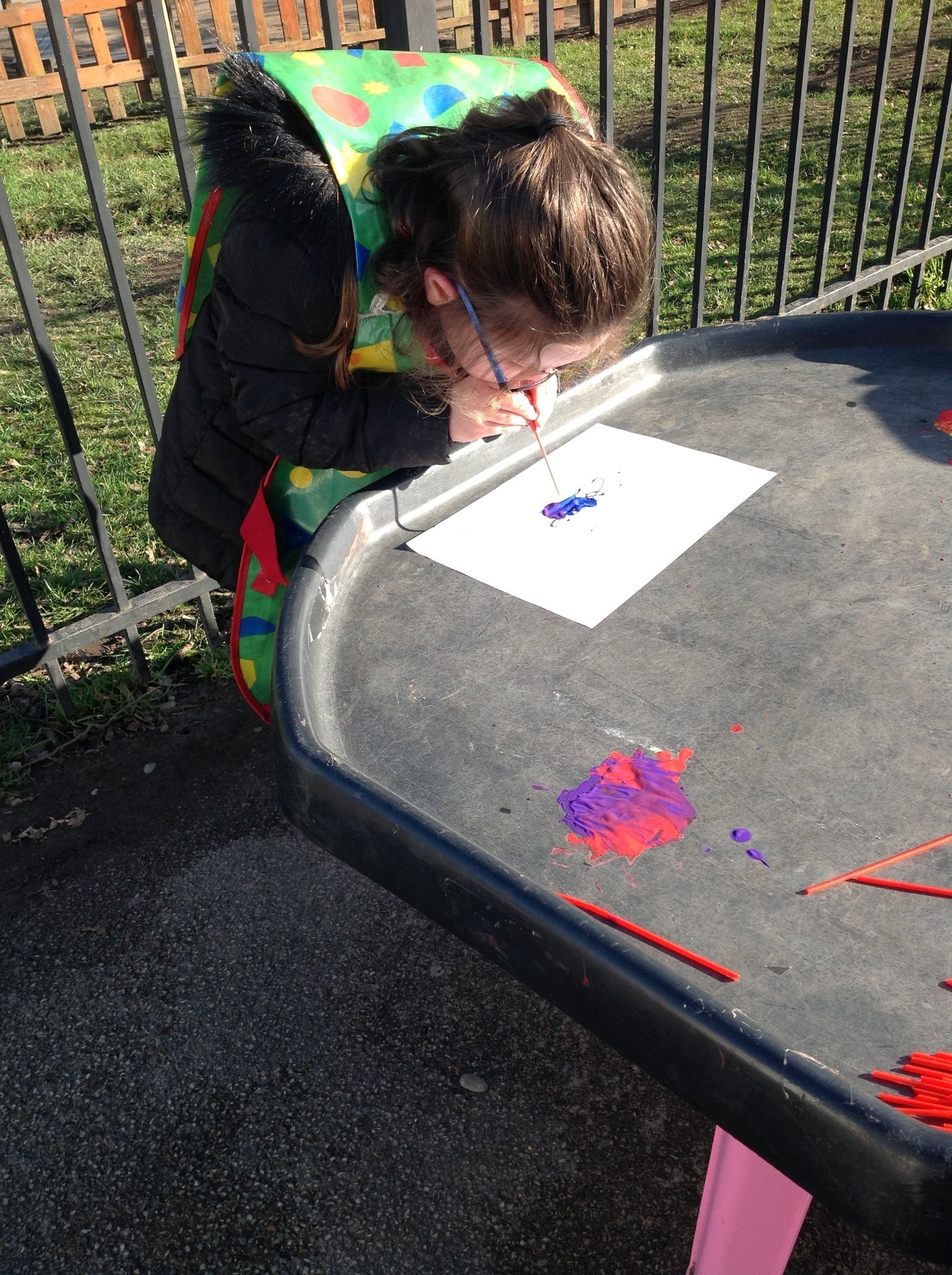 Hand to Mouth
We were so lucky today to have a visit from the Hand to Mouth group. We began the day with Collective Worship and we learnt about how God loves us and then this afternoon Elizabeth visited us in class and talked about how we all belong somewhere. We made some fabulous bracelets and had a bead to represent everywhere we belong. We talked about belonging to our families, our homes, our schools, our friendship groups and other teams and groups such as swimming, dancing and football.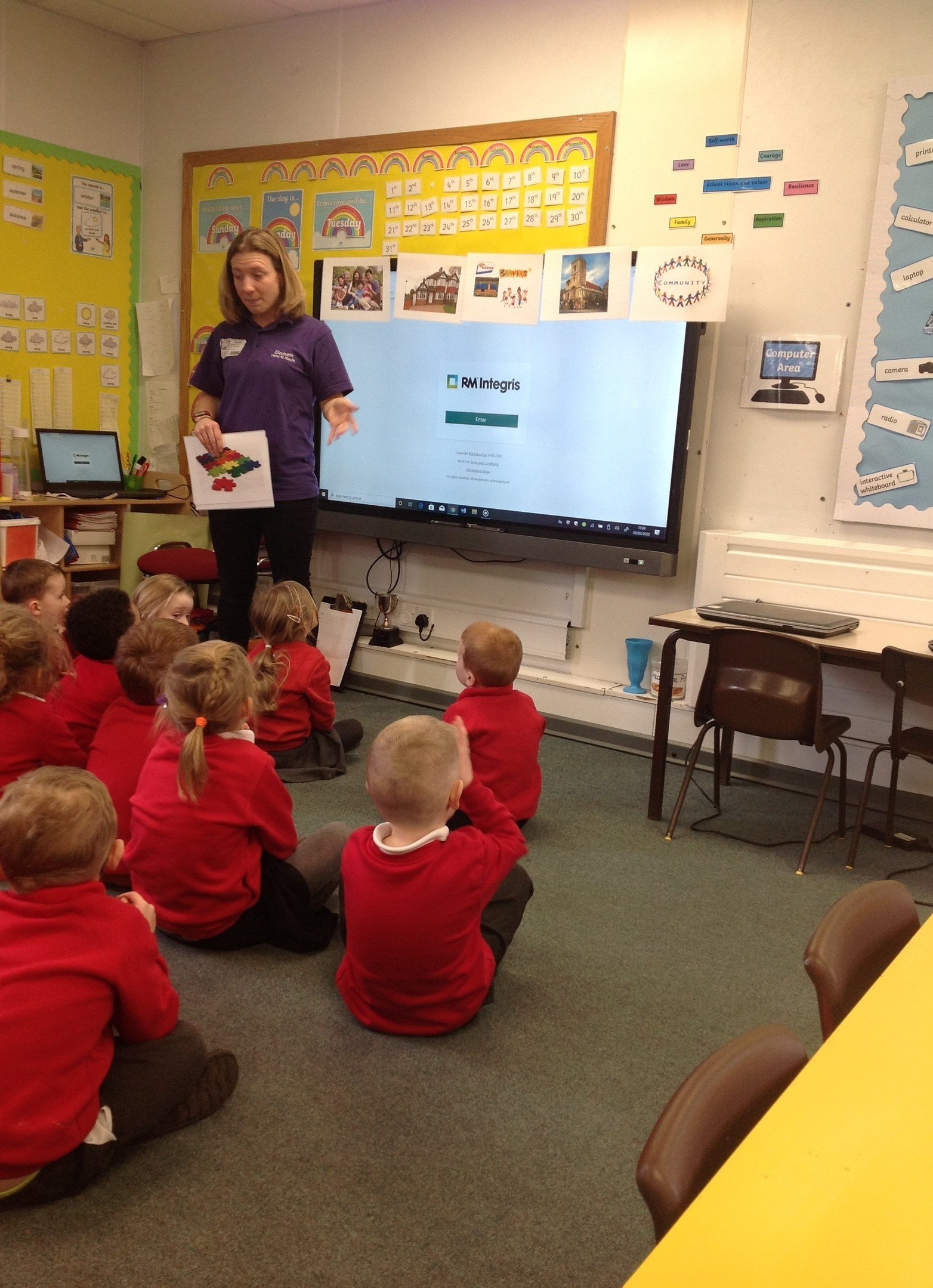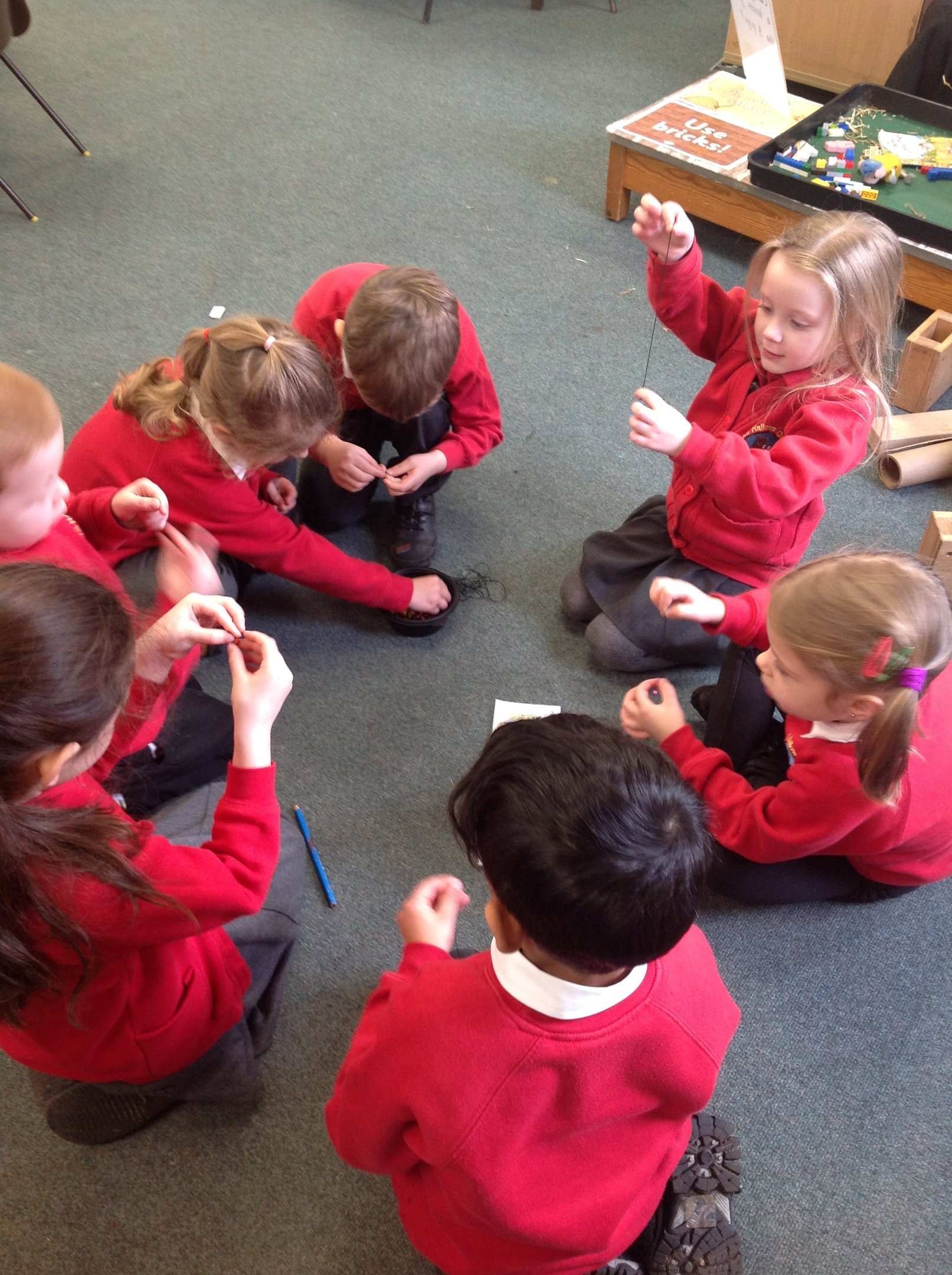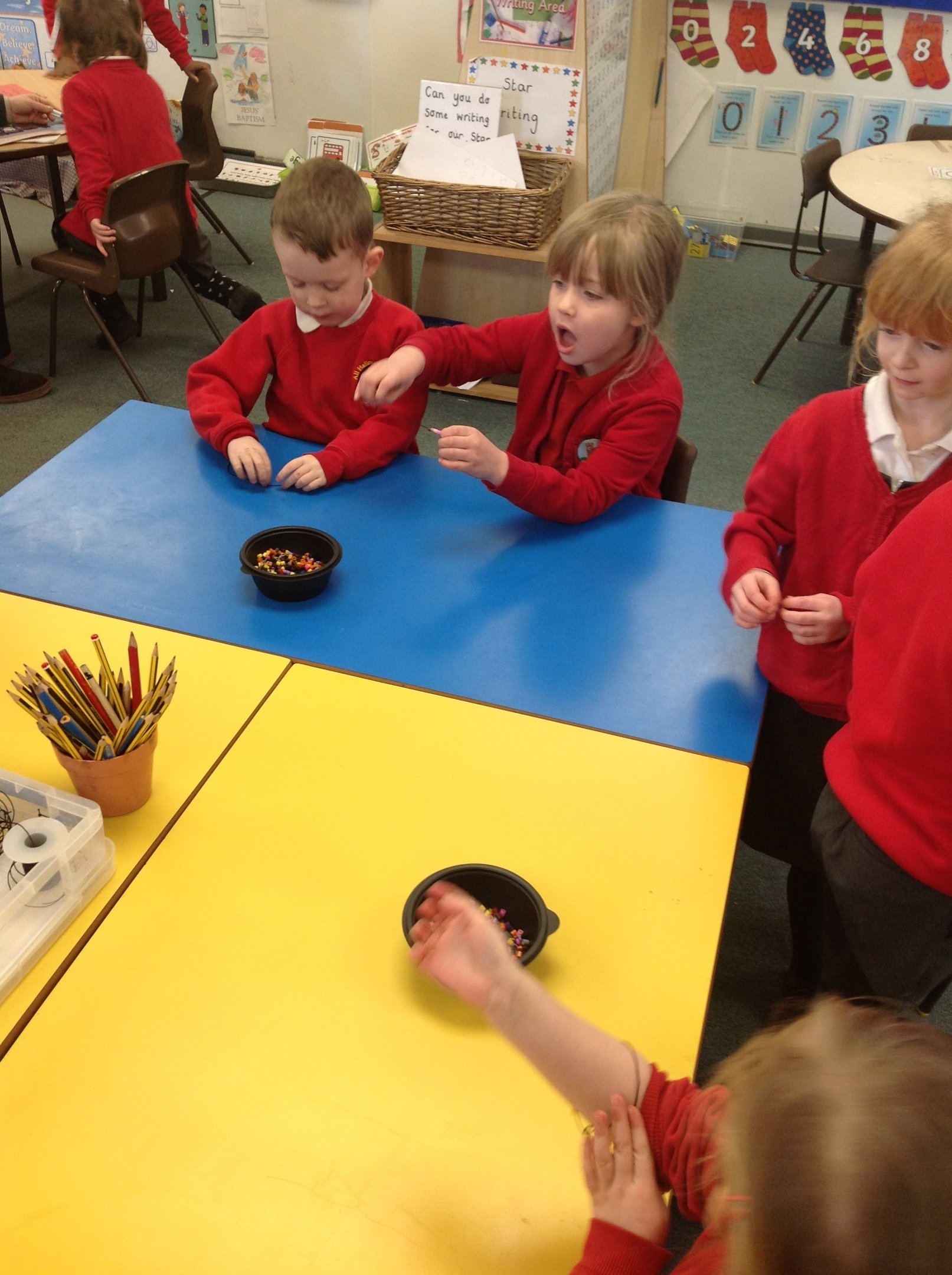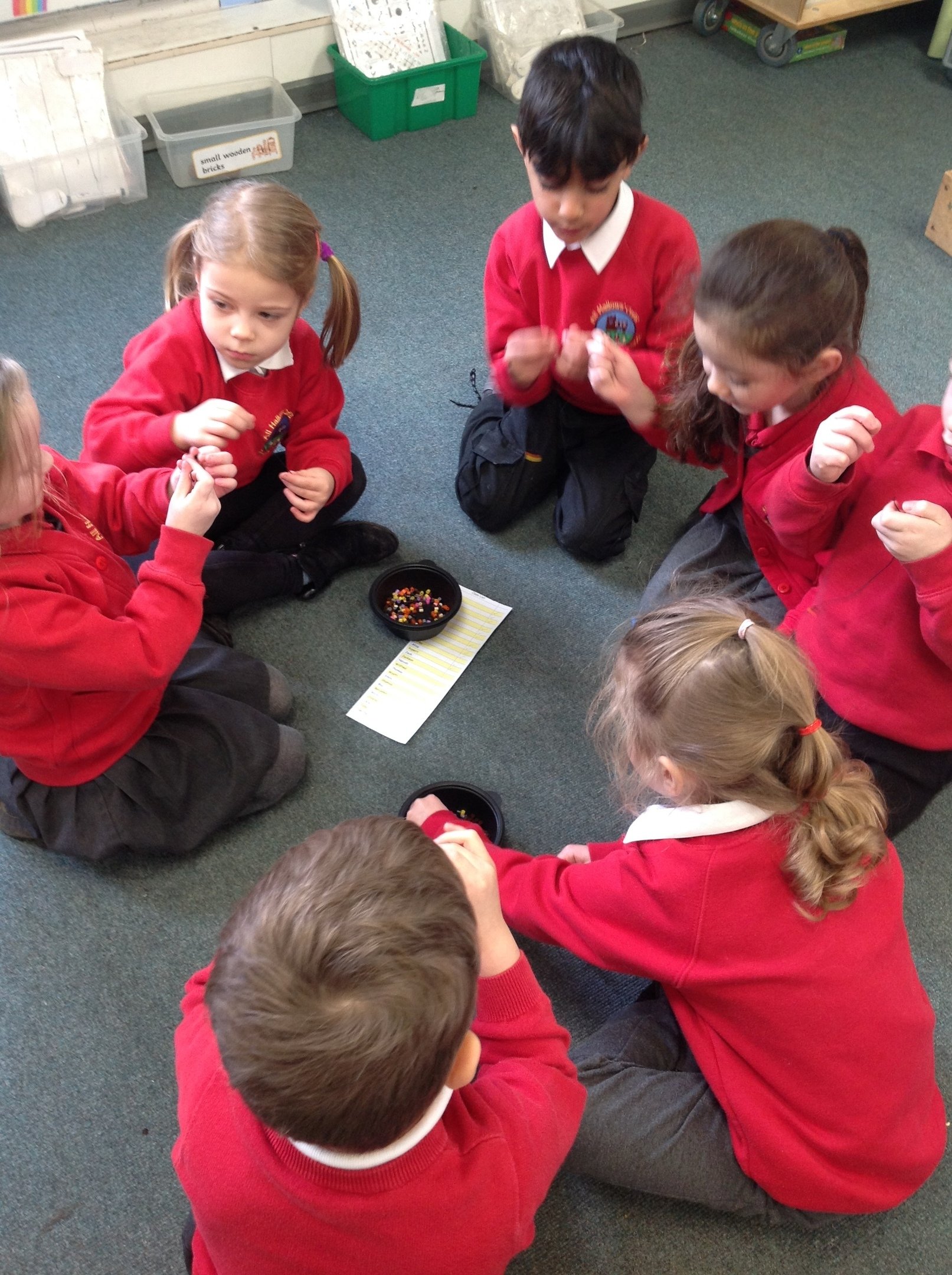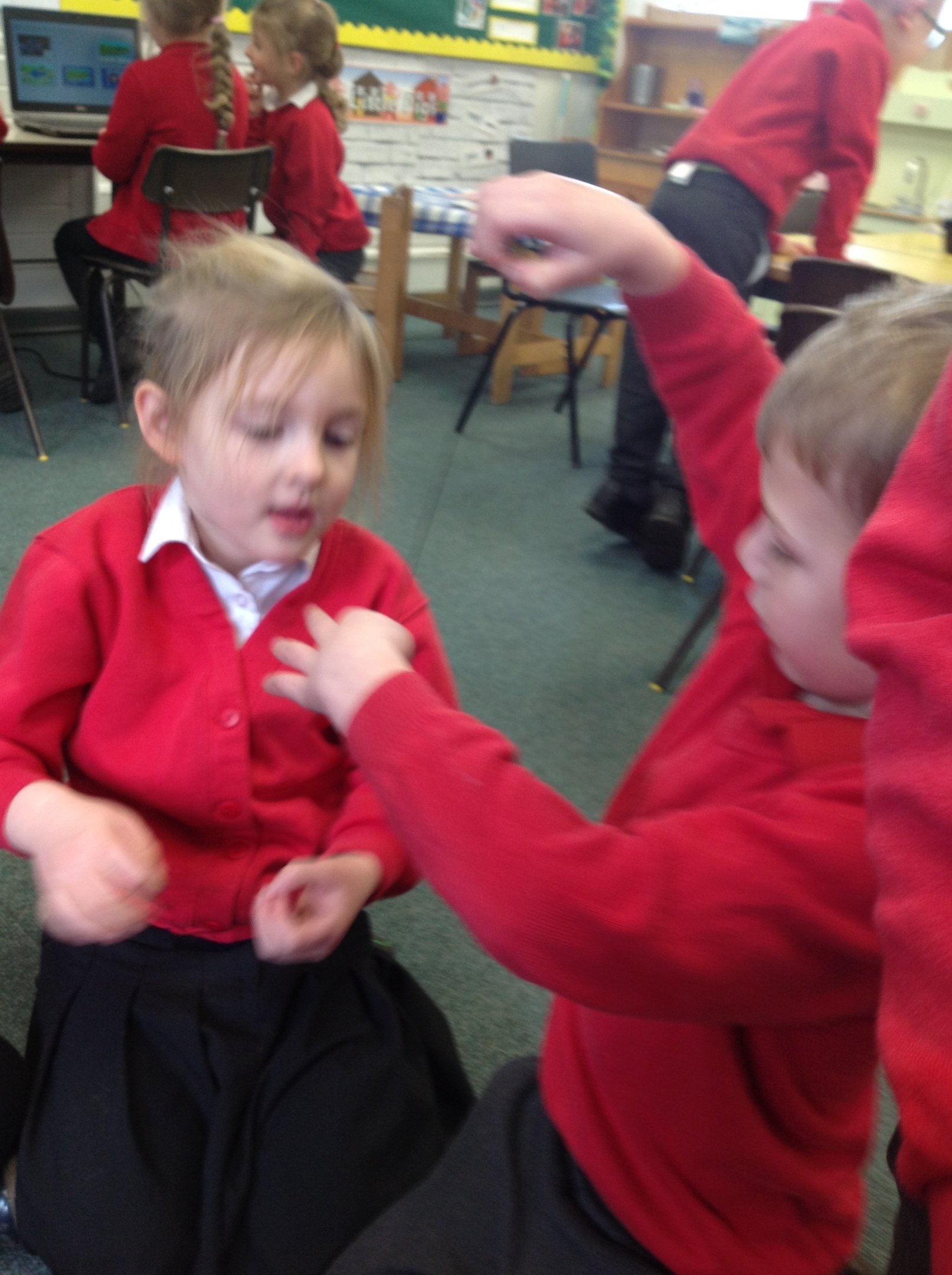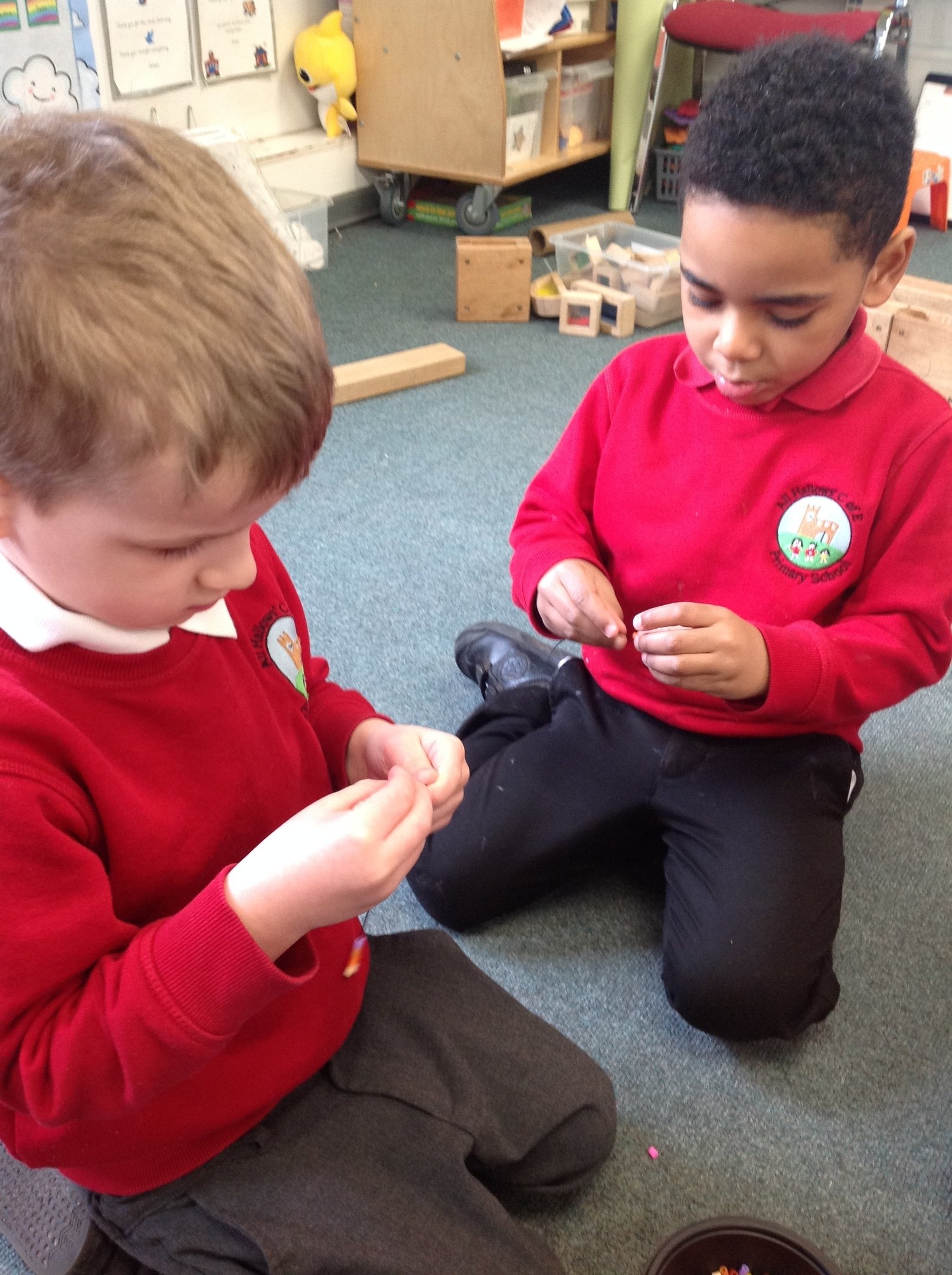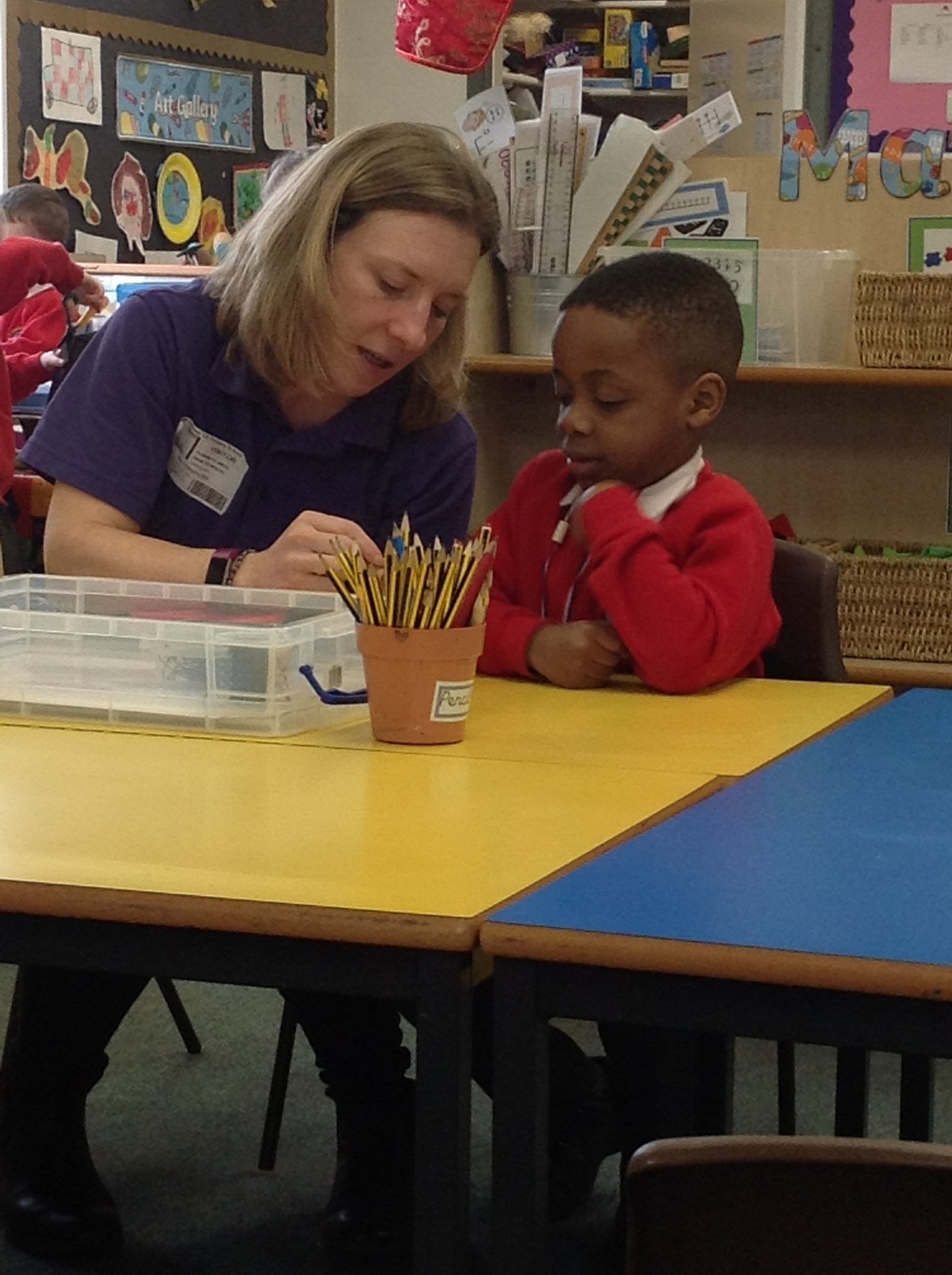 A Special Visitor in Class
We were very lucky today to have a special visitor in our class to talk to us about her role at her church as the person in charge of Baptisms. In RE over the last 3 weeks we have been talking about 'Belonging' and 'Being Special' and this was a lovely opportunity to see how people are welcomed into the Church into the family of God in the Christian faith. We learnt about some of the objects used and what they mean, for example the candle is lit as it is a symbol of God being the light of the World. Some children acted out a role play at a Baptism. They listened so carefully and answered some very tricky questions about fonts, oil, gowns and Godparents.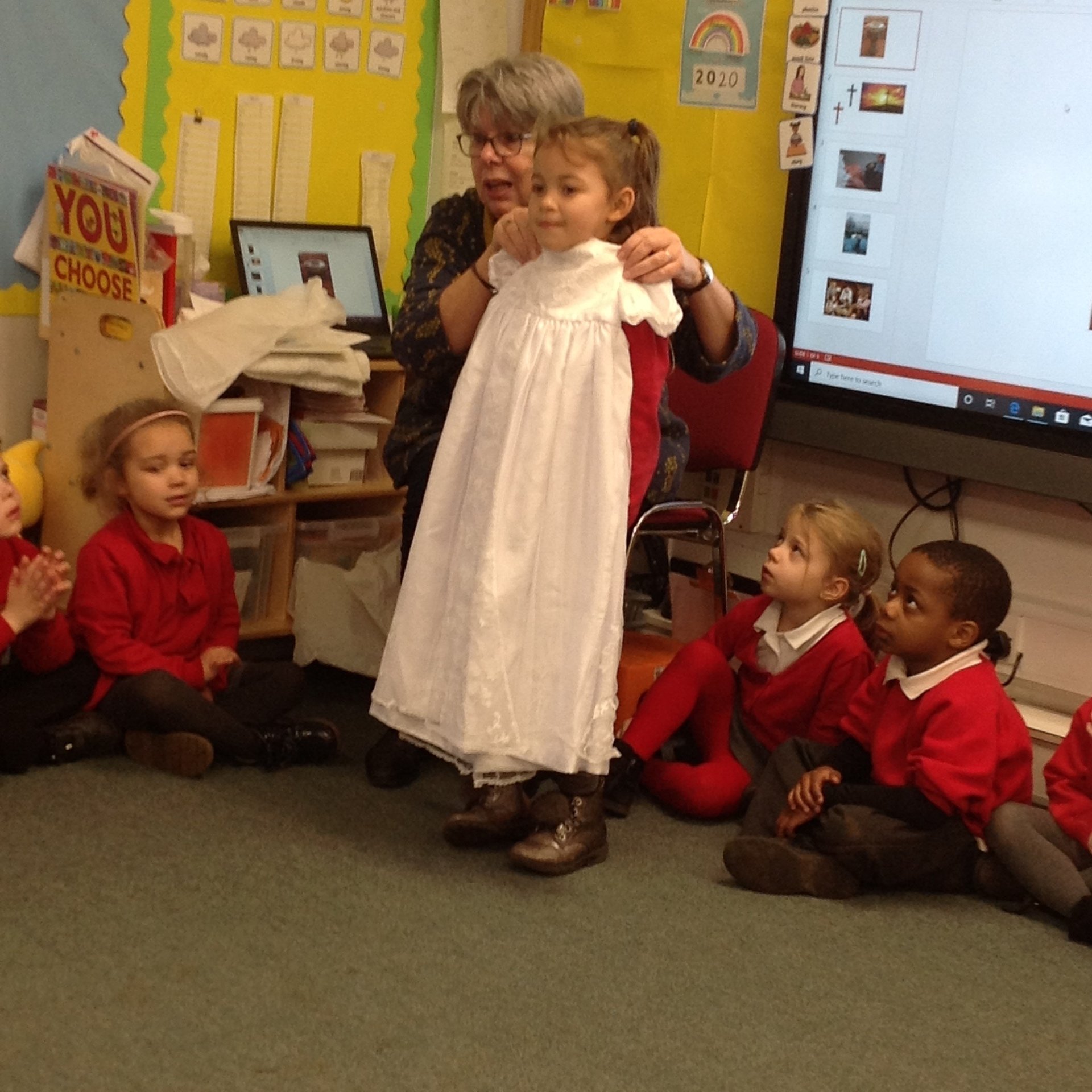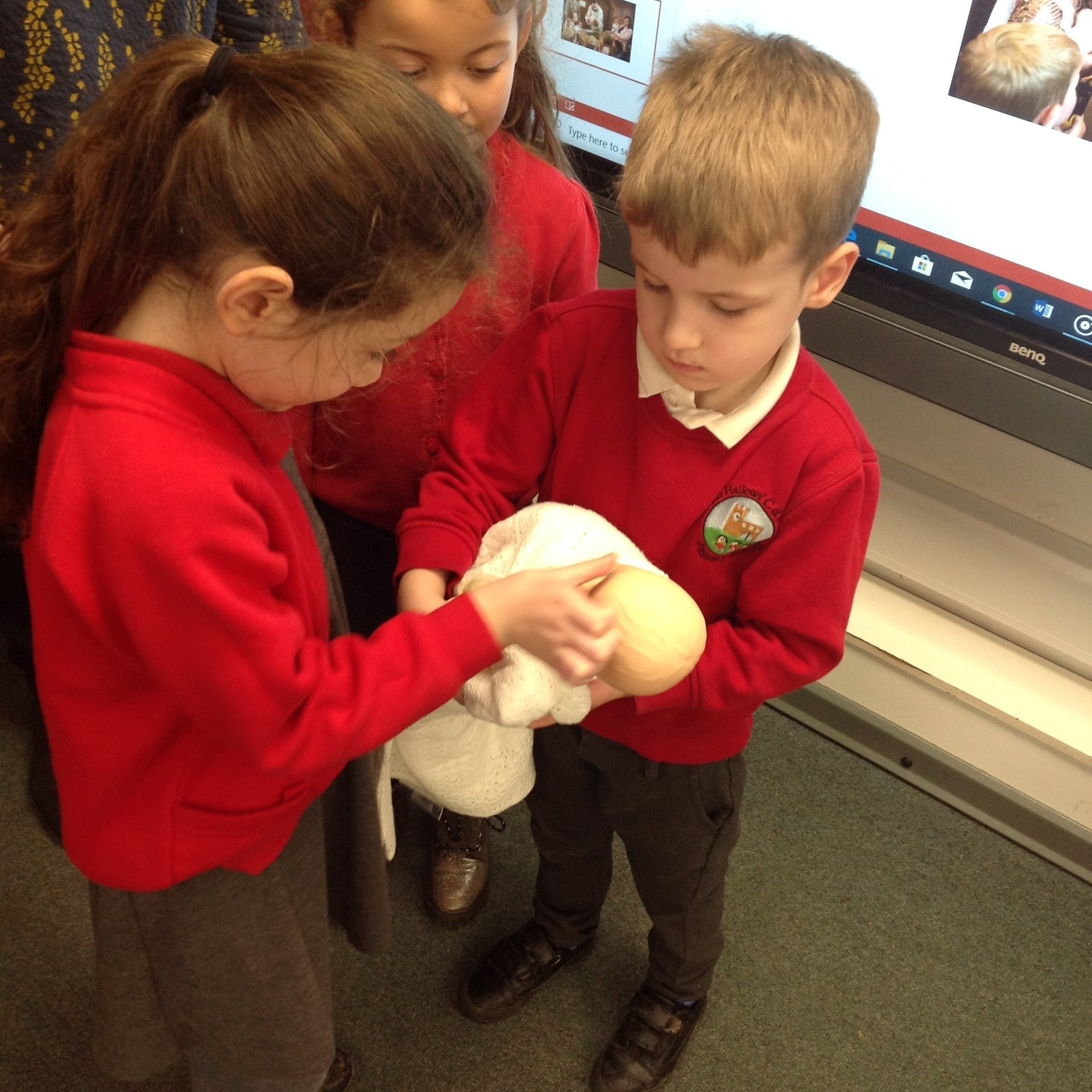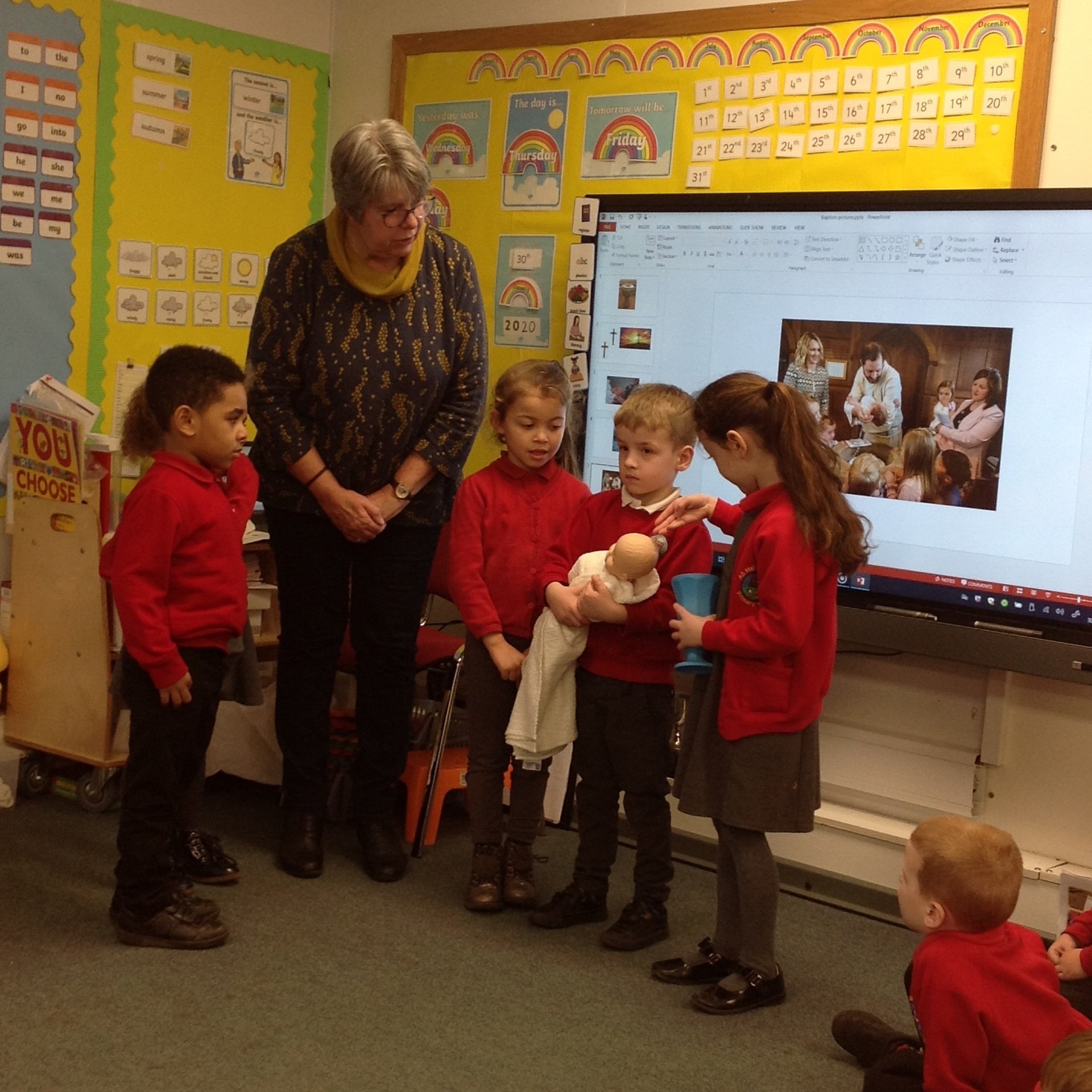 Fun in the Snow!
What an exciting morning we had. We were in the middle of our independent learning and all of a sudden one of our eagle eyed children spotted snow falling outside! Much excitement followed so Mrs Khan got the children (and herself) togged up and some of them went outside to explore the snow. They had such a good time but were glad when they came inside as they could warm up their cold fingers. "That was really good fun." Arley said. "It was so cold." Anita said. We talked about snowflakes and how they are all different.
Have a look at these photos showing some of their happy faces.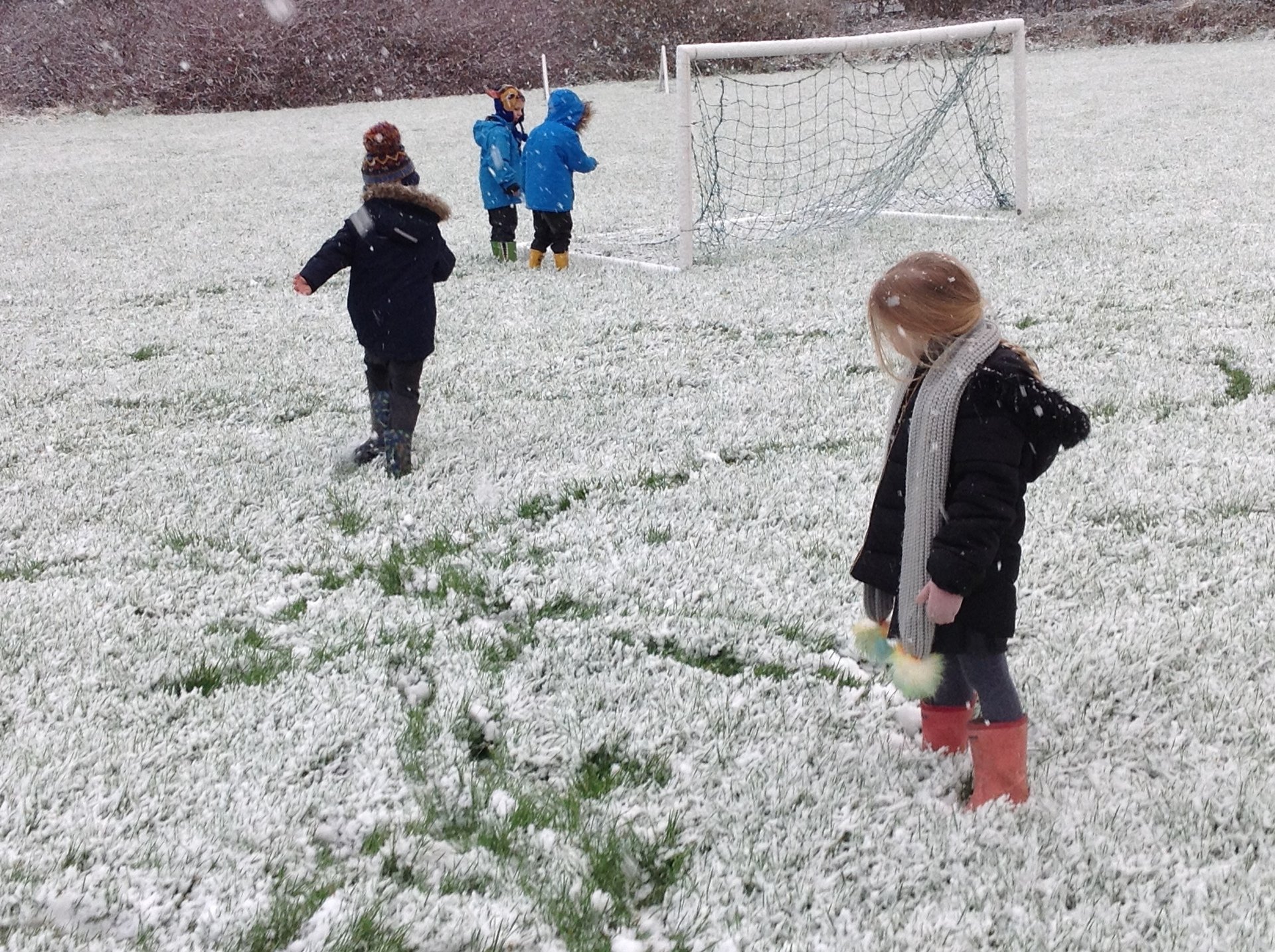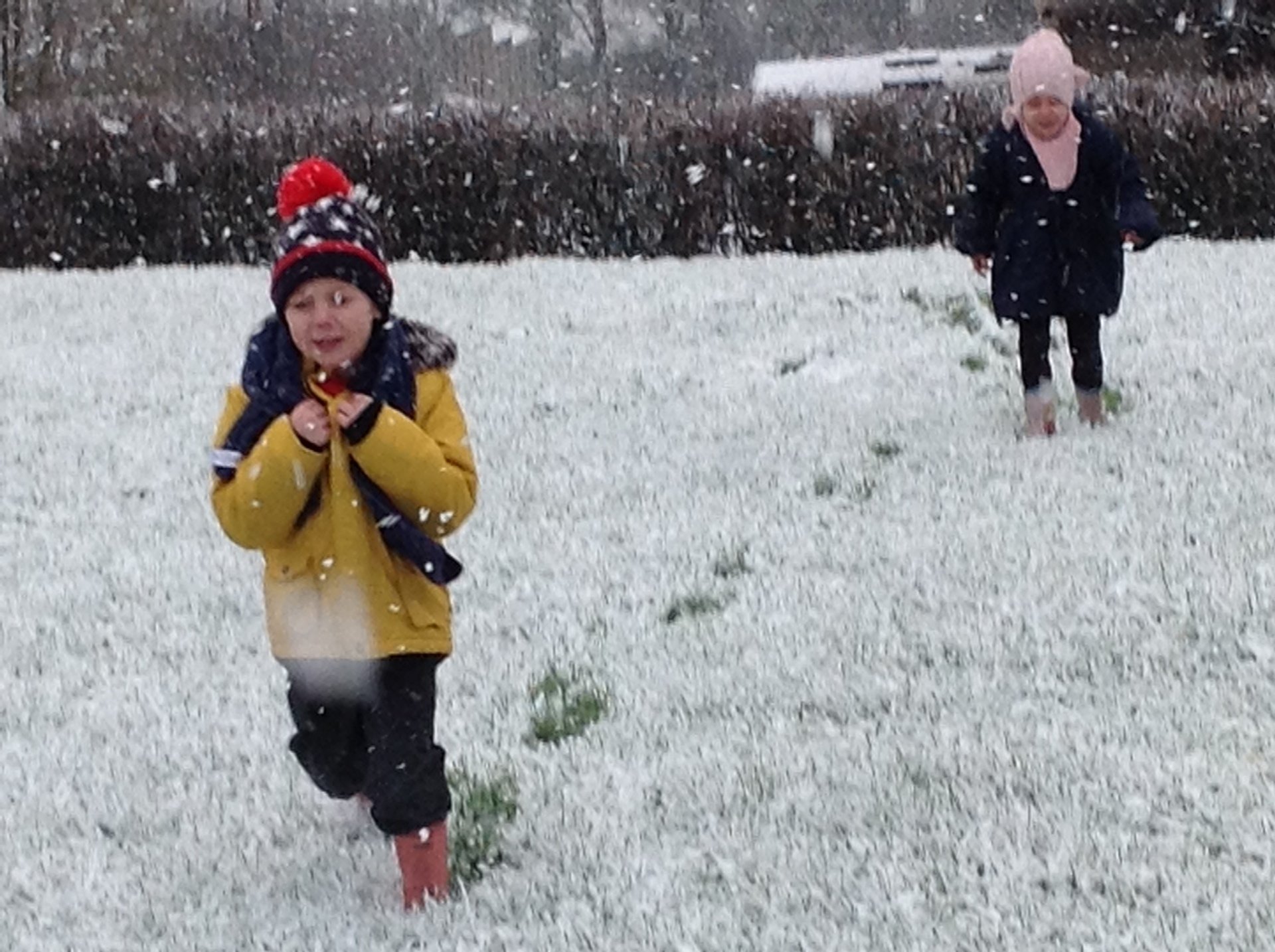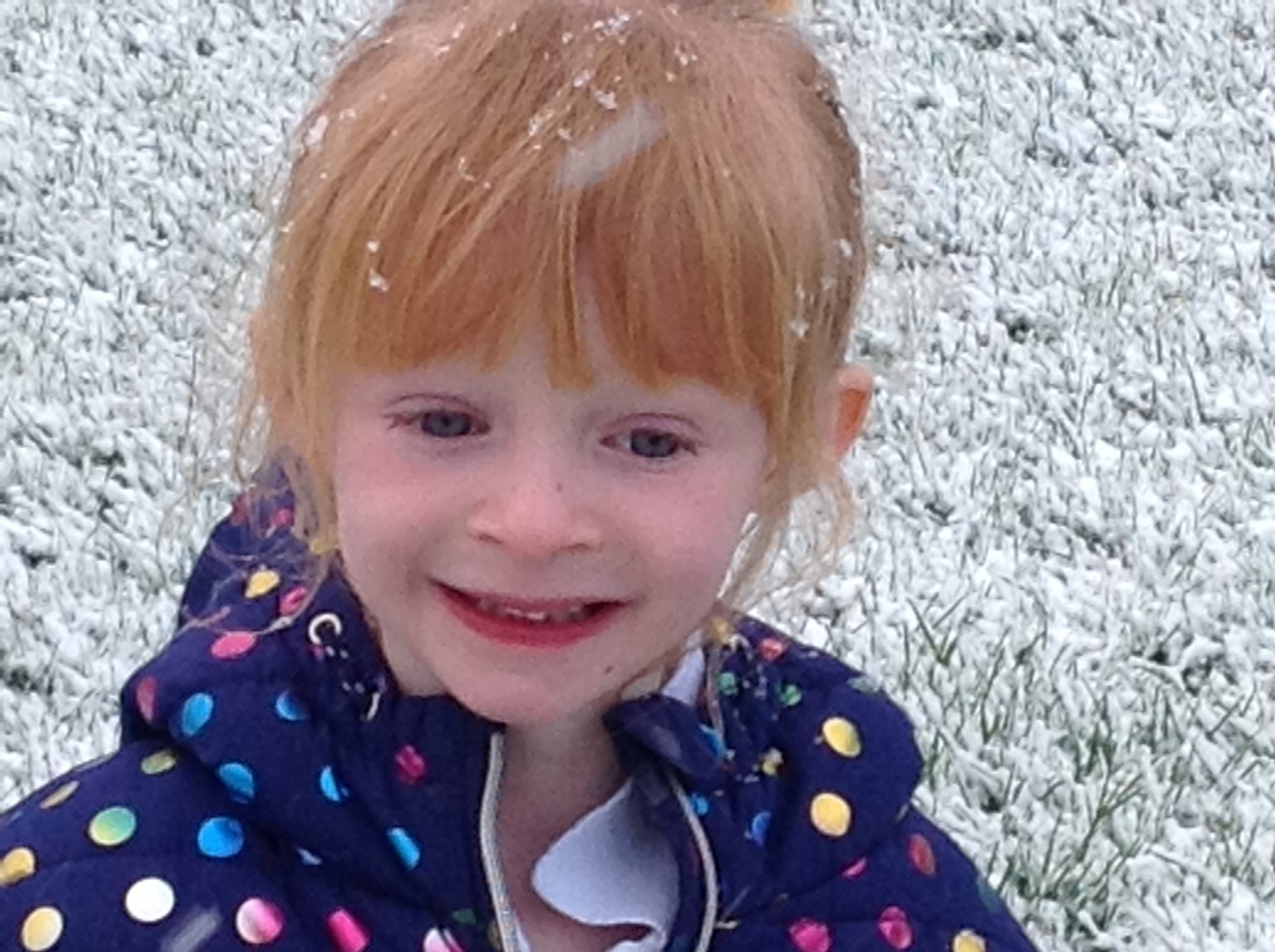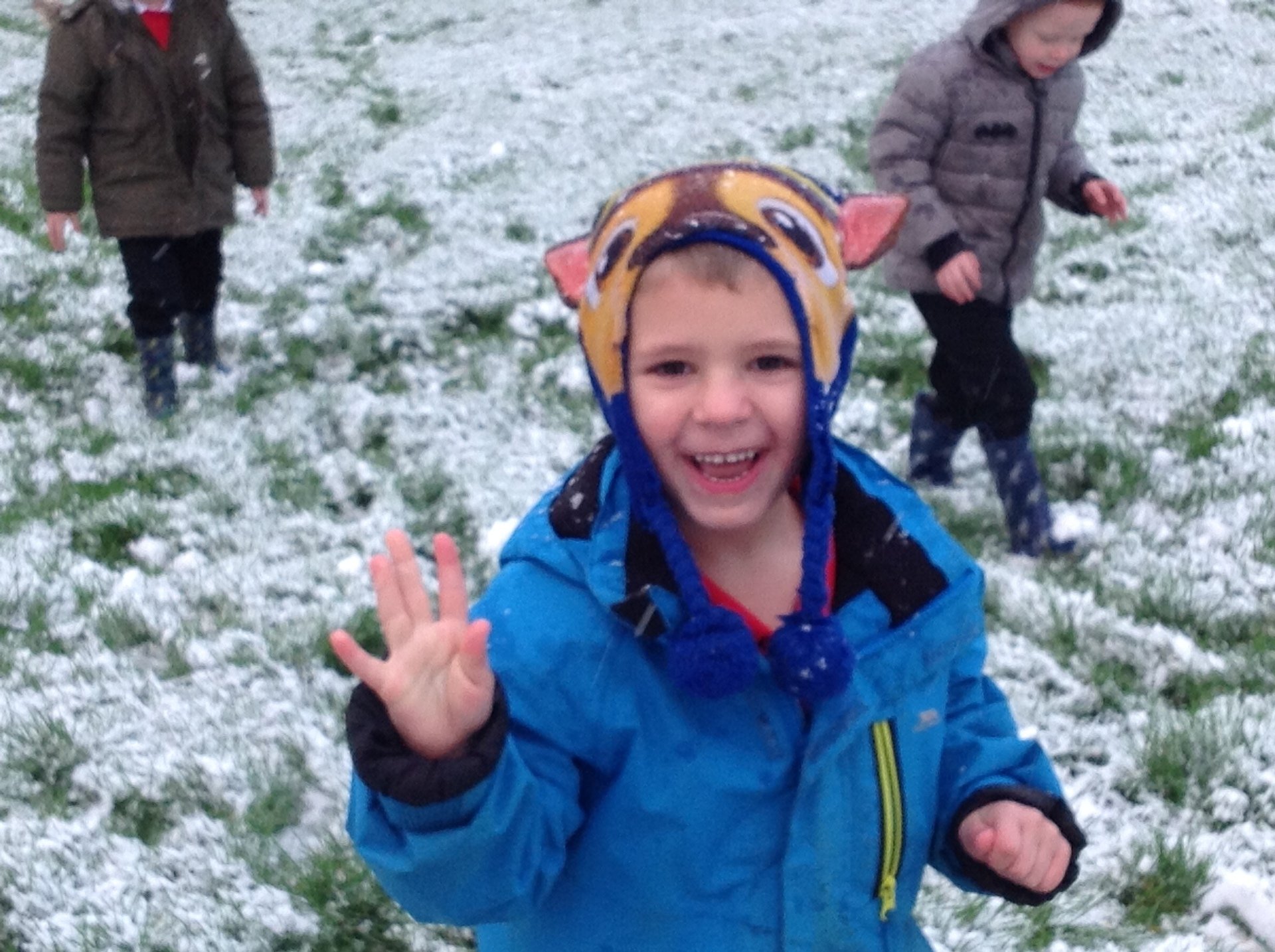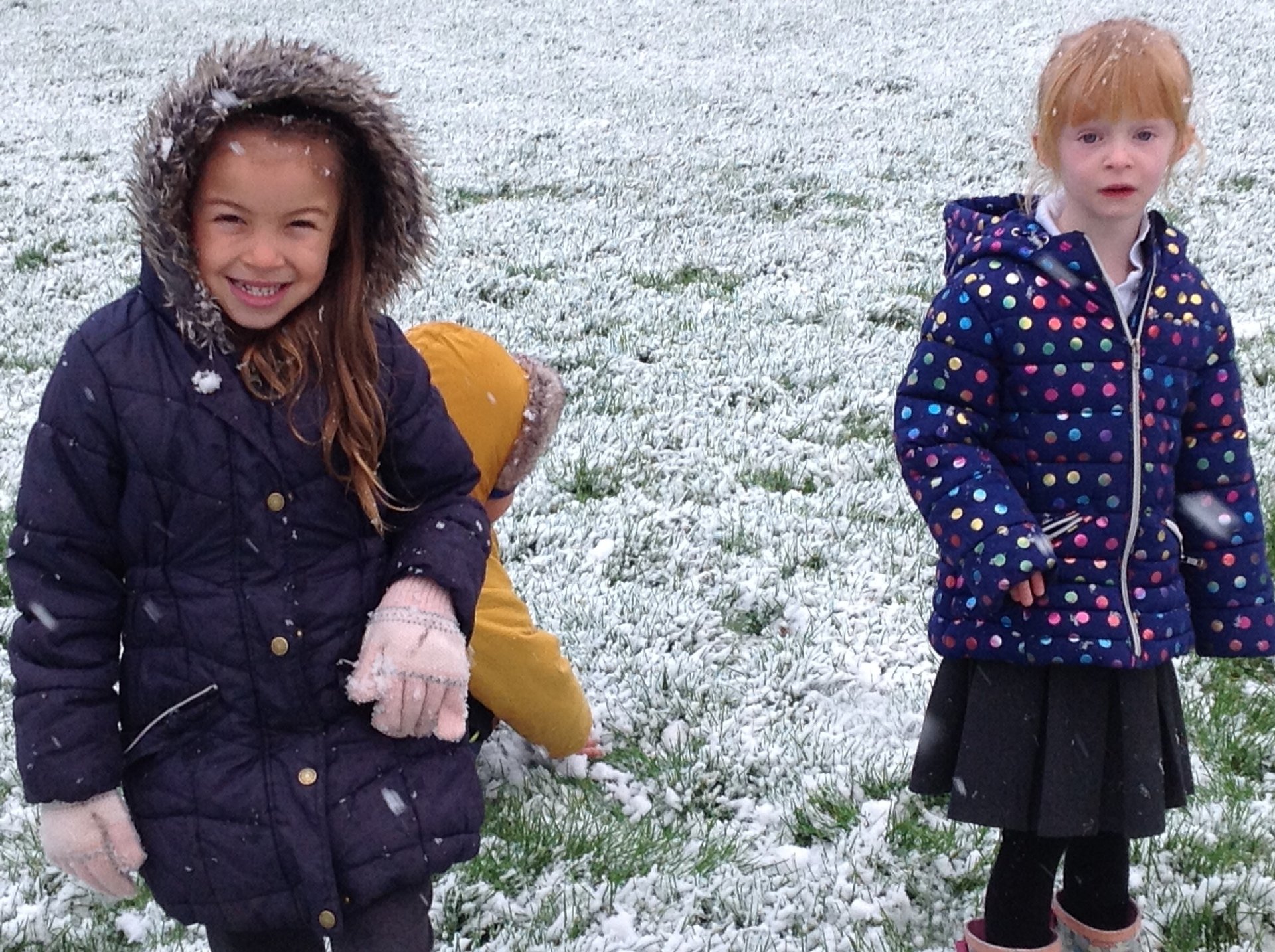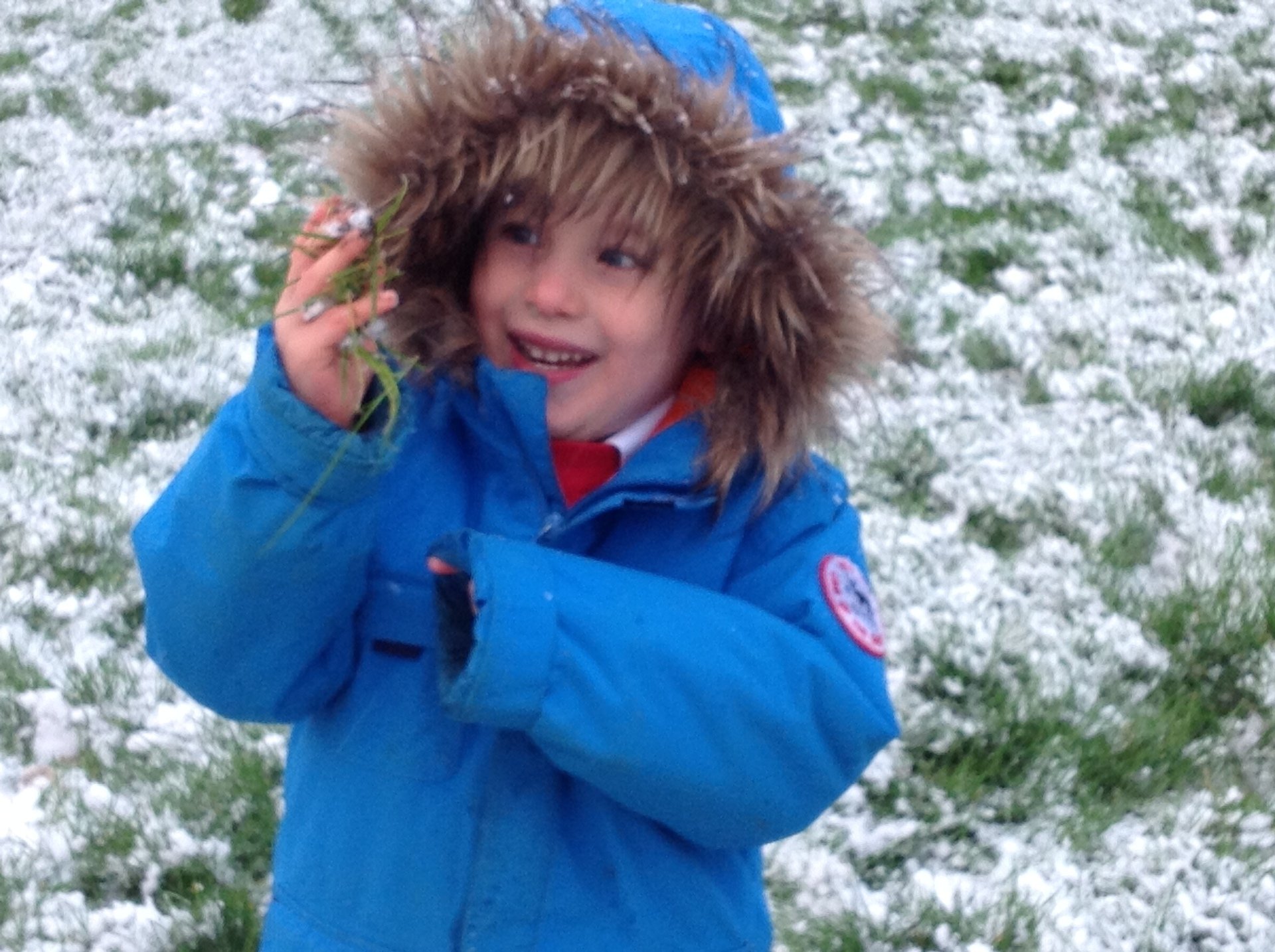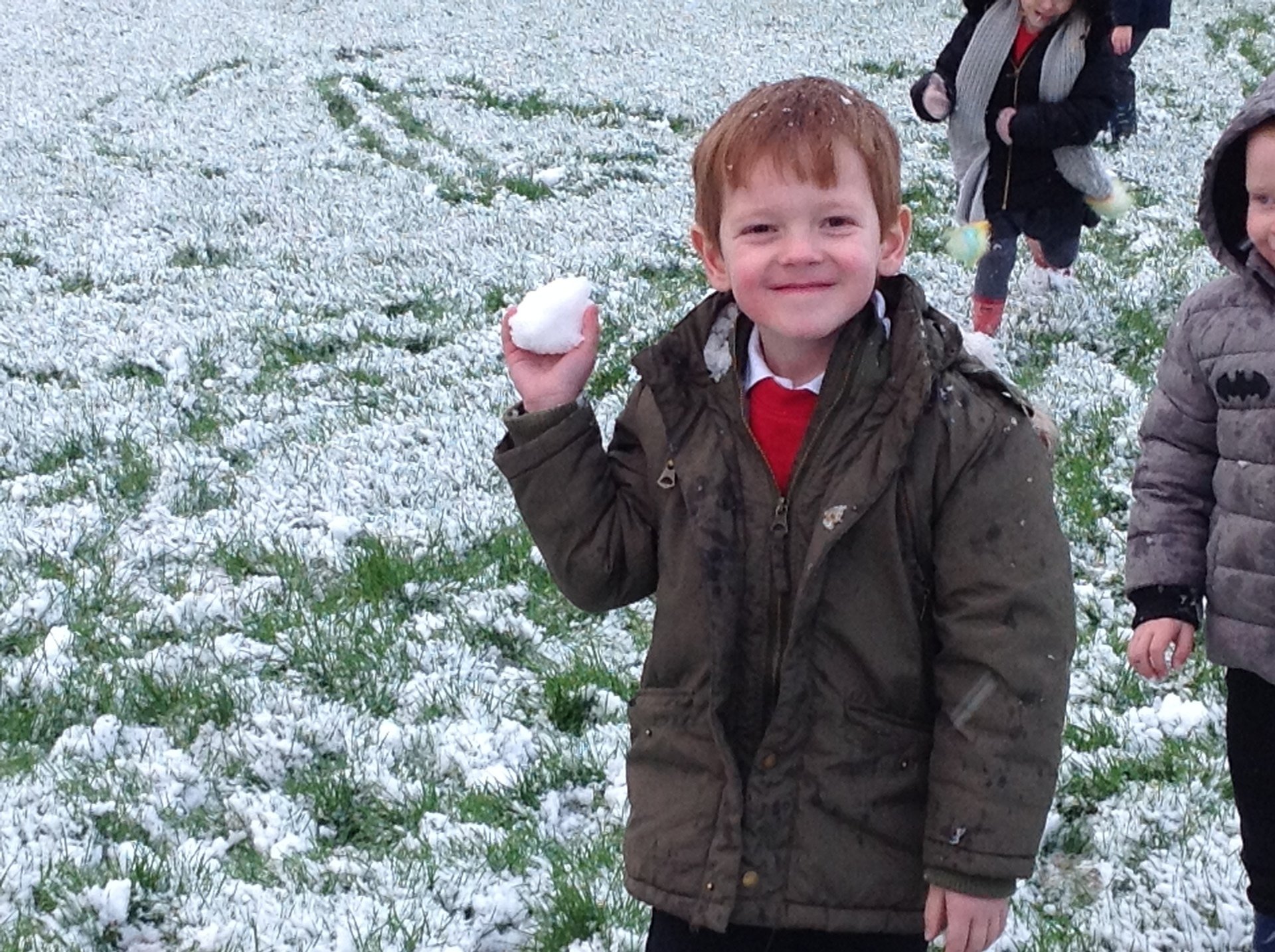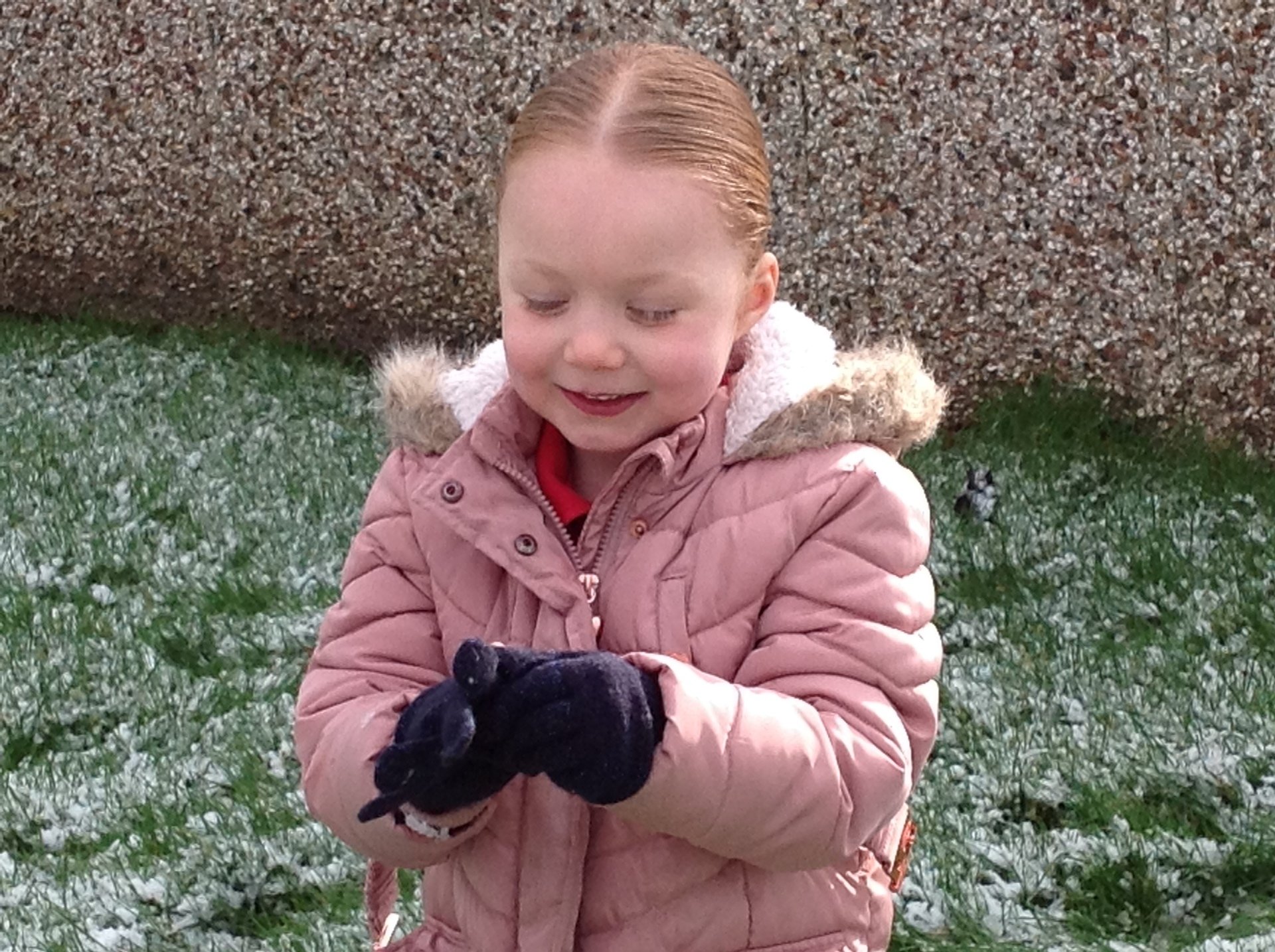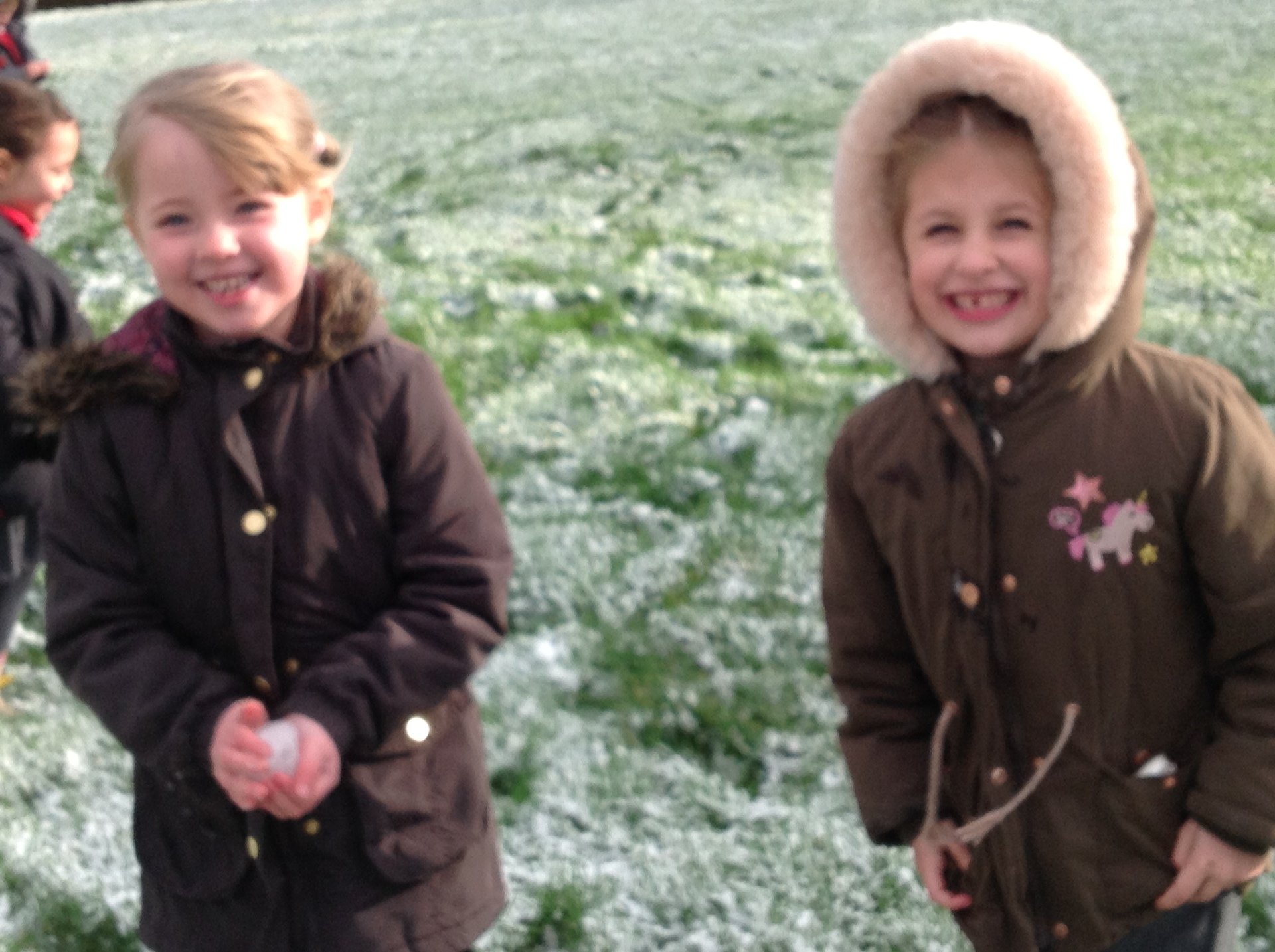 Alice brought in some ice so we decided to put it in a bowl to see what would happen if we left it inside. Alice predicted it would turn into a bowl of water and wrote a sentence about what she had done. She also took these photographs independently, accessing the camera on the ipad herself. Well done :-)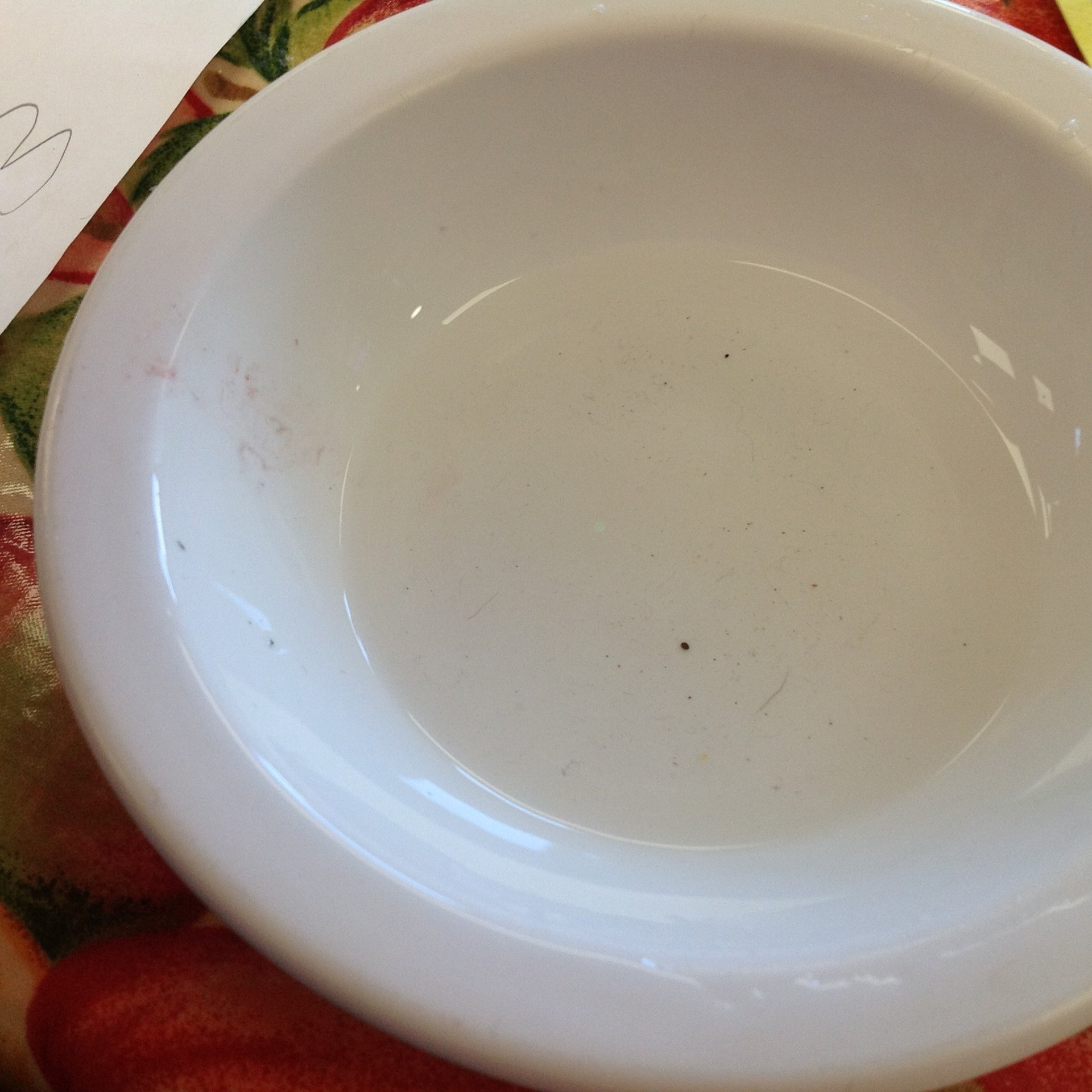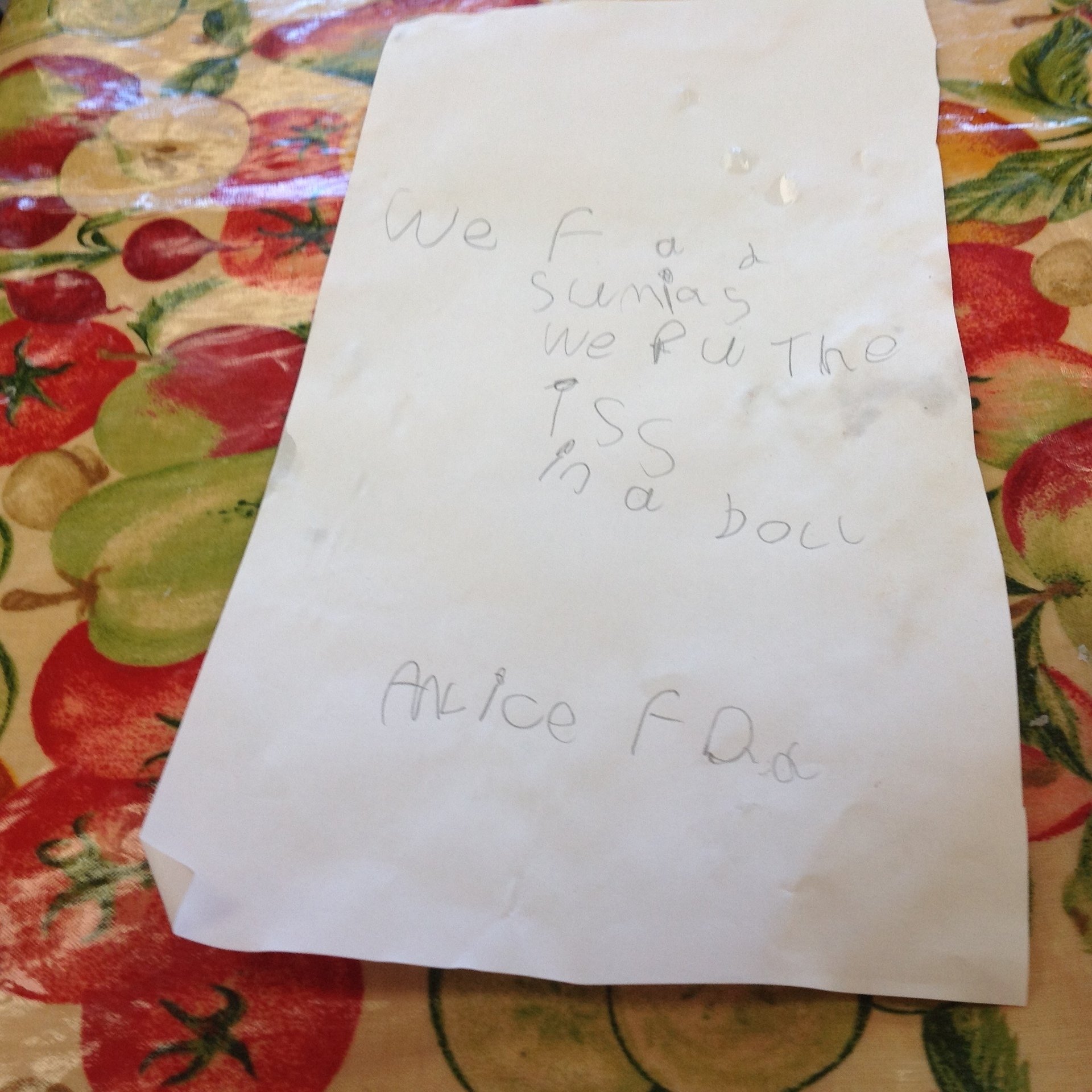 There are lots of jumpers and cardigans left in class after school at the moment as they are not named. Please can you ensure that your child's name is in everything they have in school. Also if you could possibly put a spare pair of socks in your child's bookbag this would be very helpful as sometimes the children's feet get wet if they put their feet down when changing into their wellies.
Thank you.
A Polite Reminder
Please can you ensure your child has their reading book in their book bag every day. They will read their home reading book at least once a week in school to an adult and it will be changed when they have read it if appropriate. Books will be changed on the day they read only and comments will be made in their reading diary. Please practise your child's book regularly at home and comment in their diary. Bookmarks will be sent home in your child's reading diary and there are some questions on them that you can ask, your comments can be linked to these bookmarks. Your child will also read as part of a group at least once a week with an adult.
Please can you also provide a pair of pumps for your child for PE if you have not already done so.
Thank you for your support in this.
We have had a great start to the new year! We have been doing lots of fabulous work on our new topic, 'Once Upon a Time' We started by looking at the traditional tale 'Jack and the Beanstalk' We did some fantastic writing based on the story and linked lots of our provision to it as well. We planted some cress seeds as they grow quickly so we could learn how to look after a plant. We have learnt that we need to keep the cress watered otherwise it will not grow and we have enjoyed checking on our cress, watching it grow tall, strong and a healthy green colour. Watch this space for the photographs.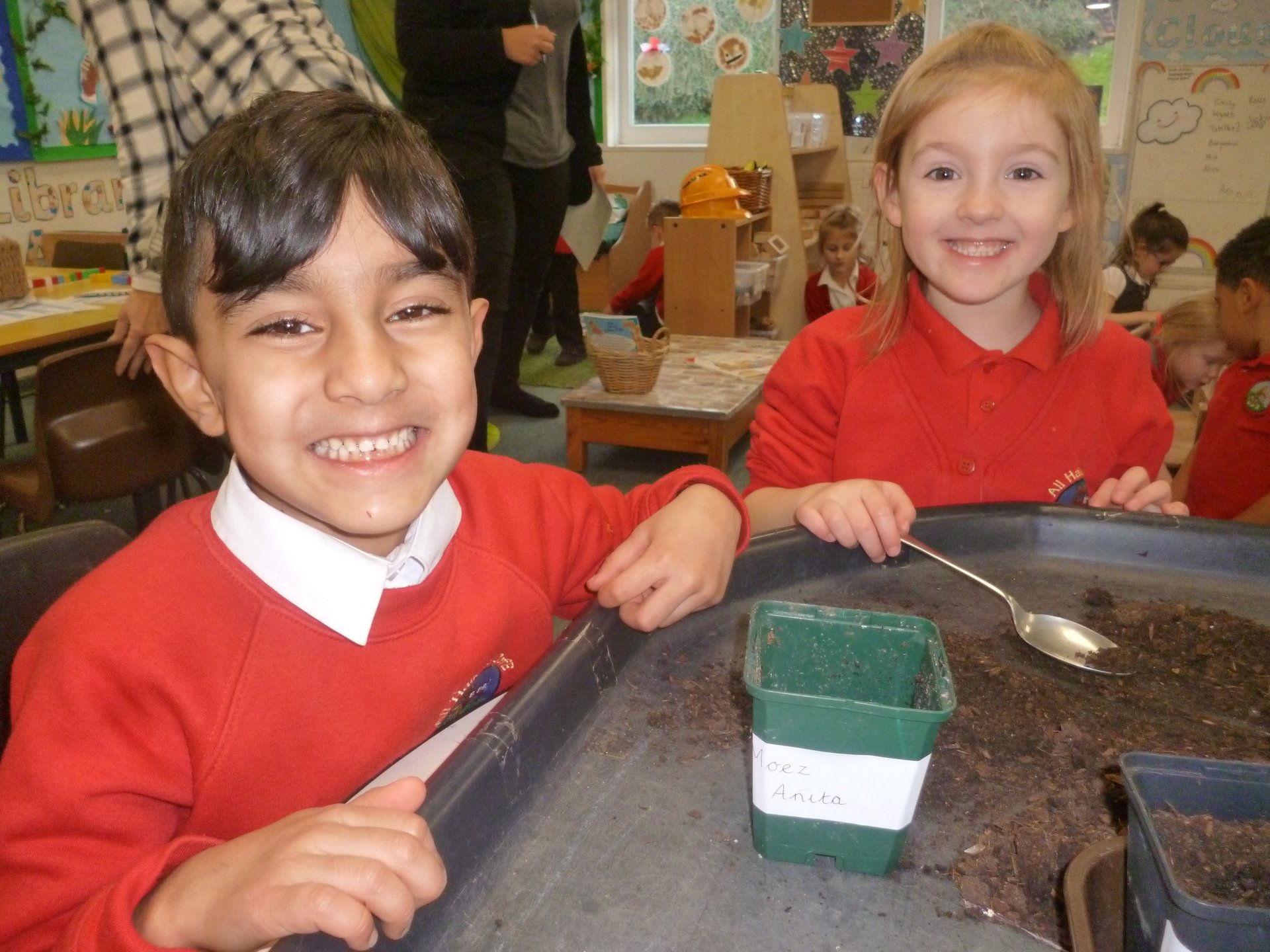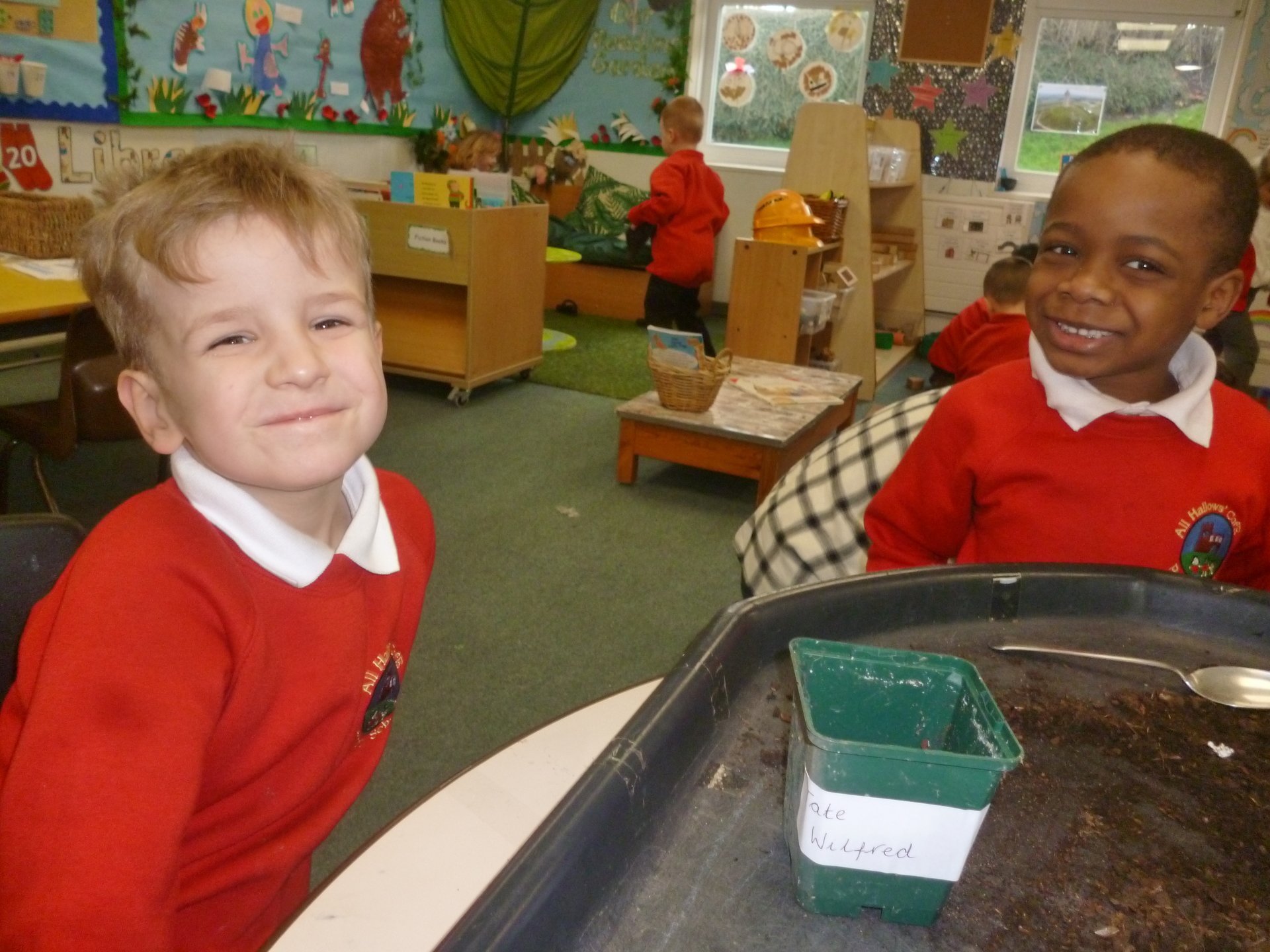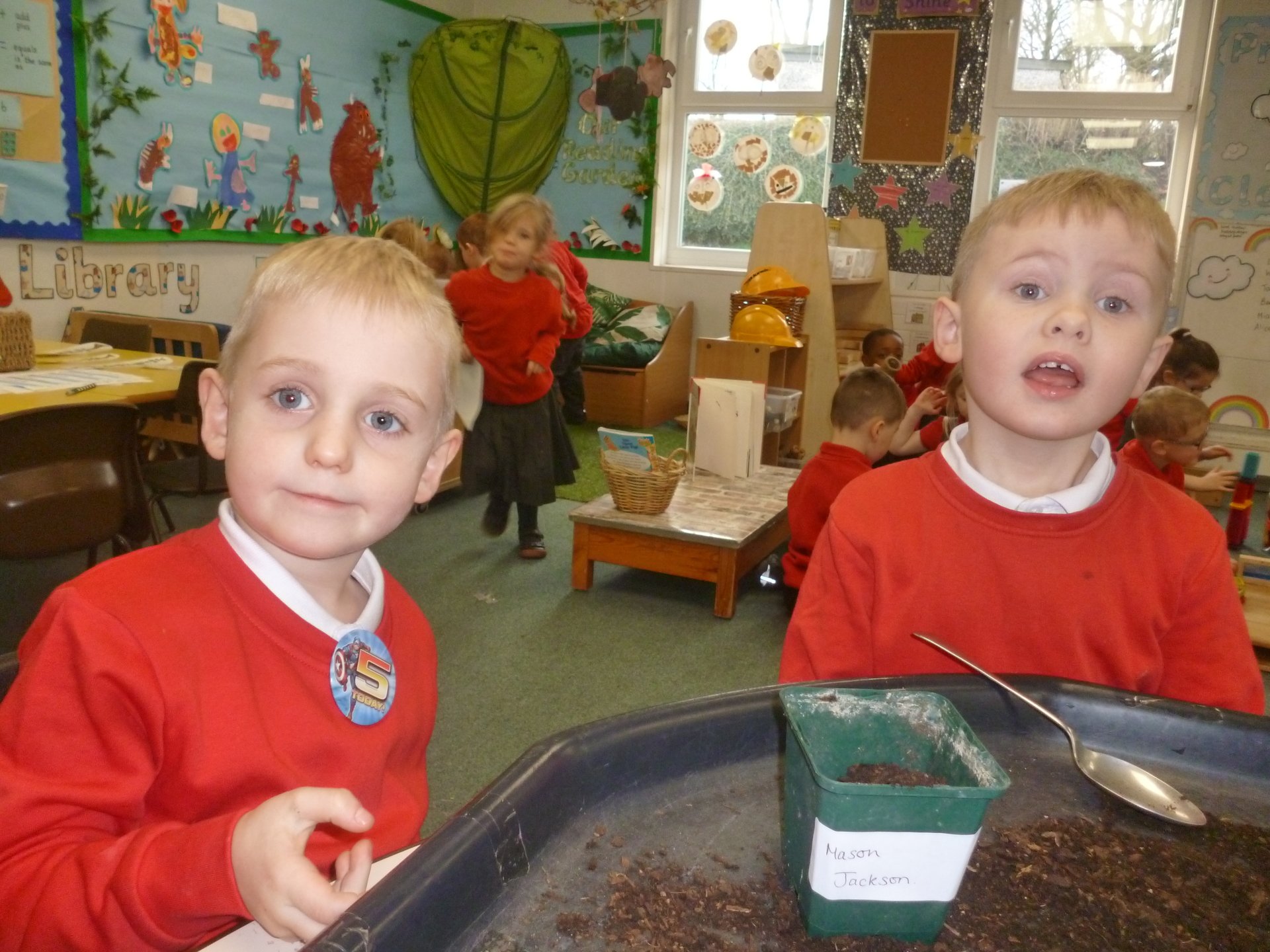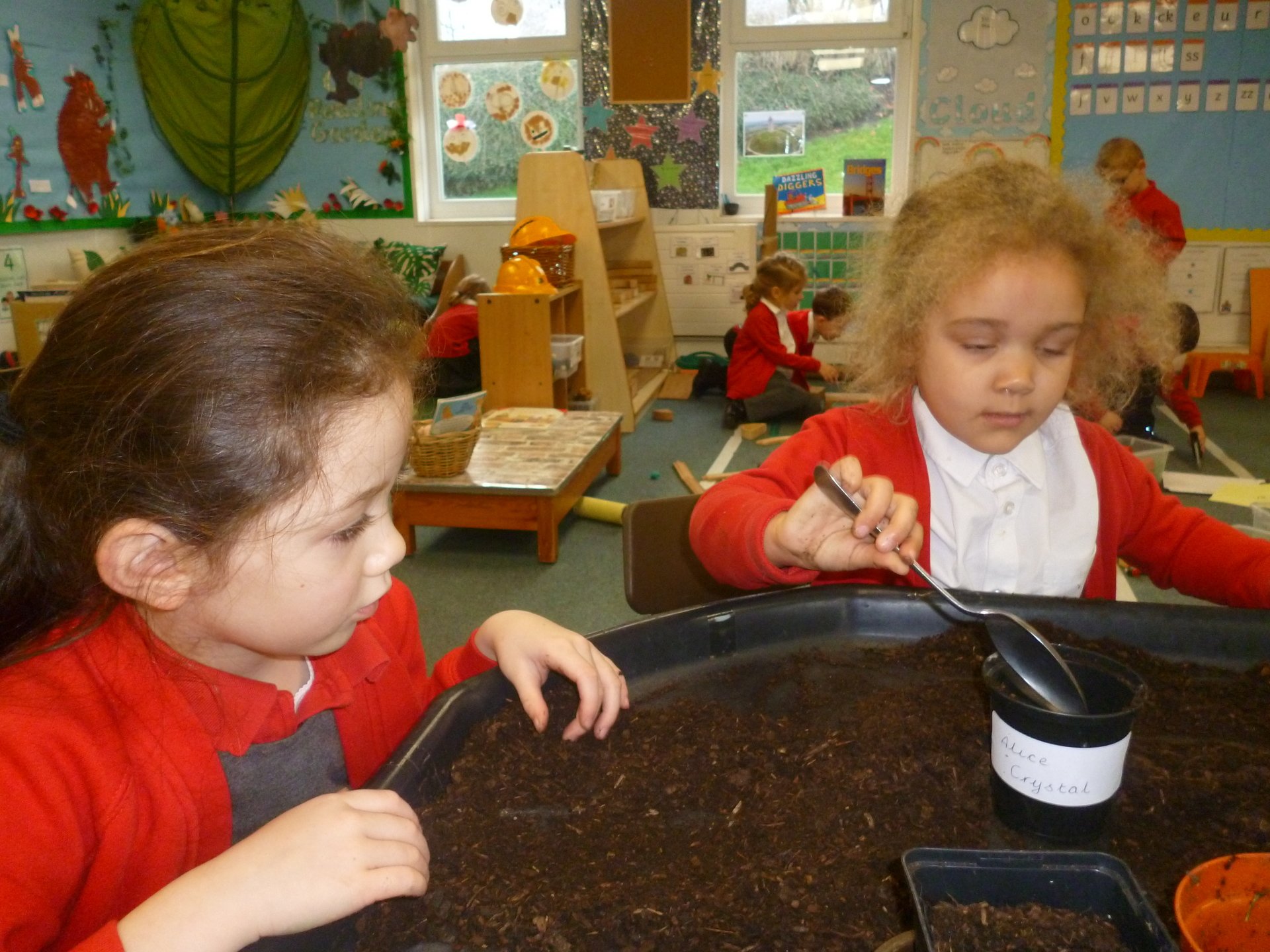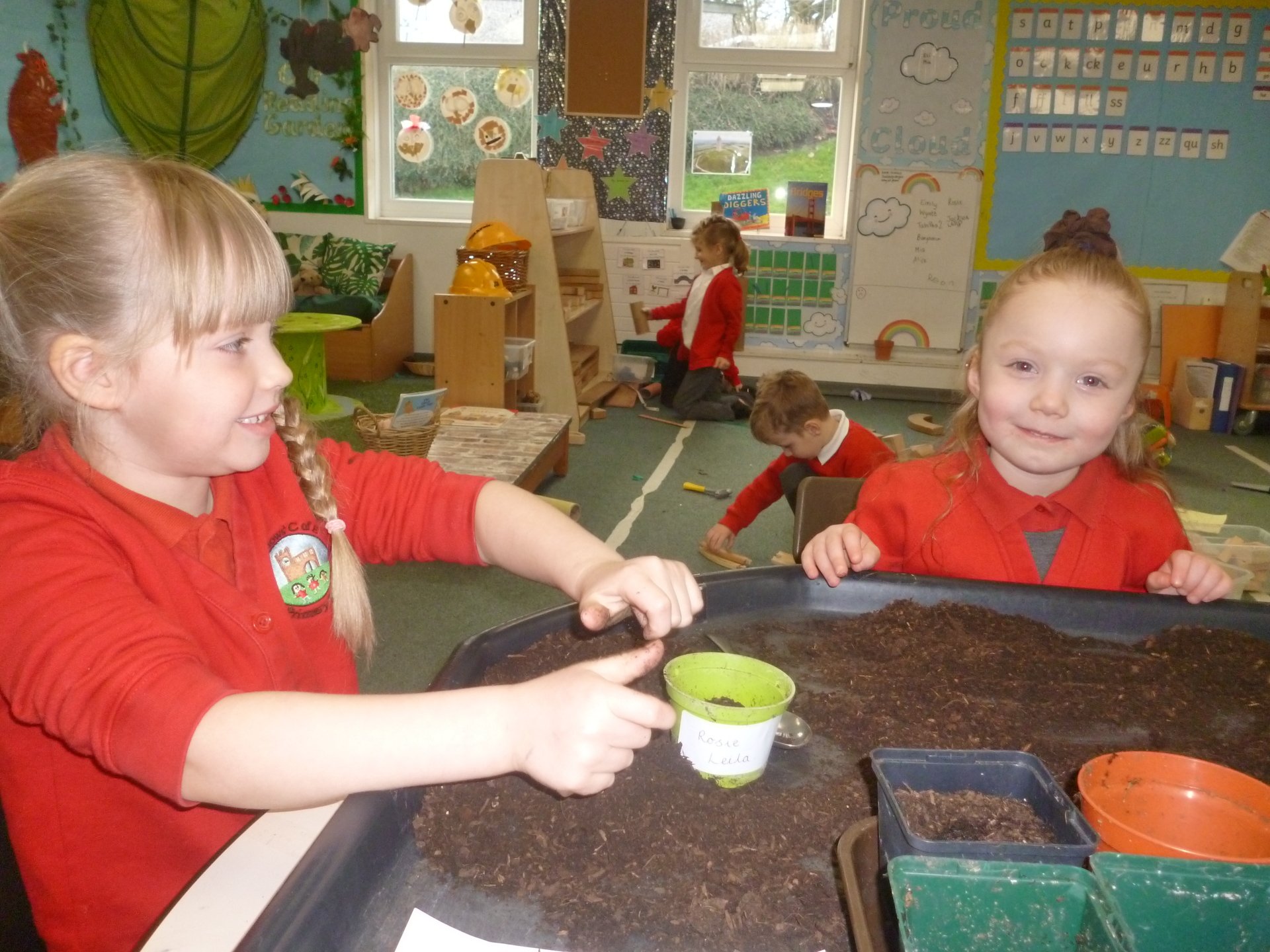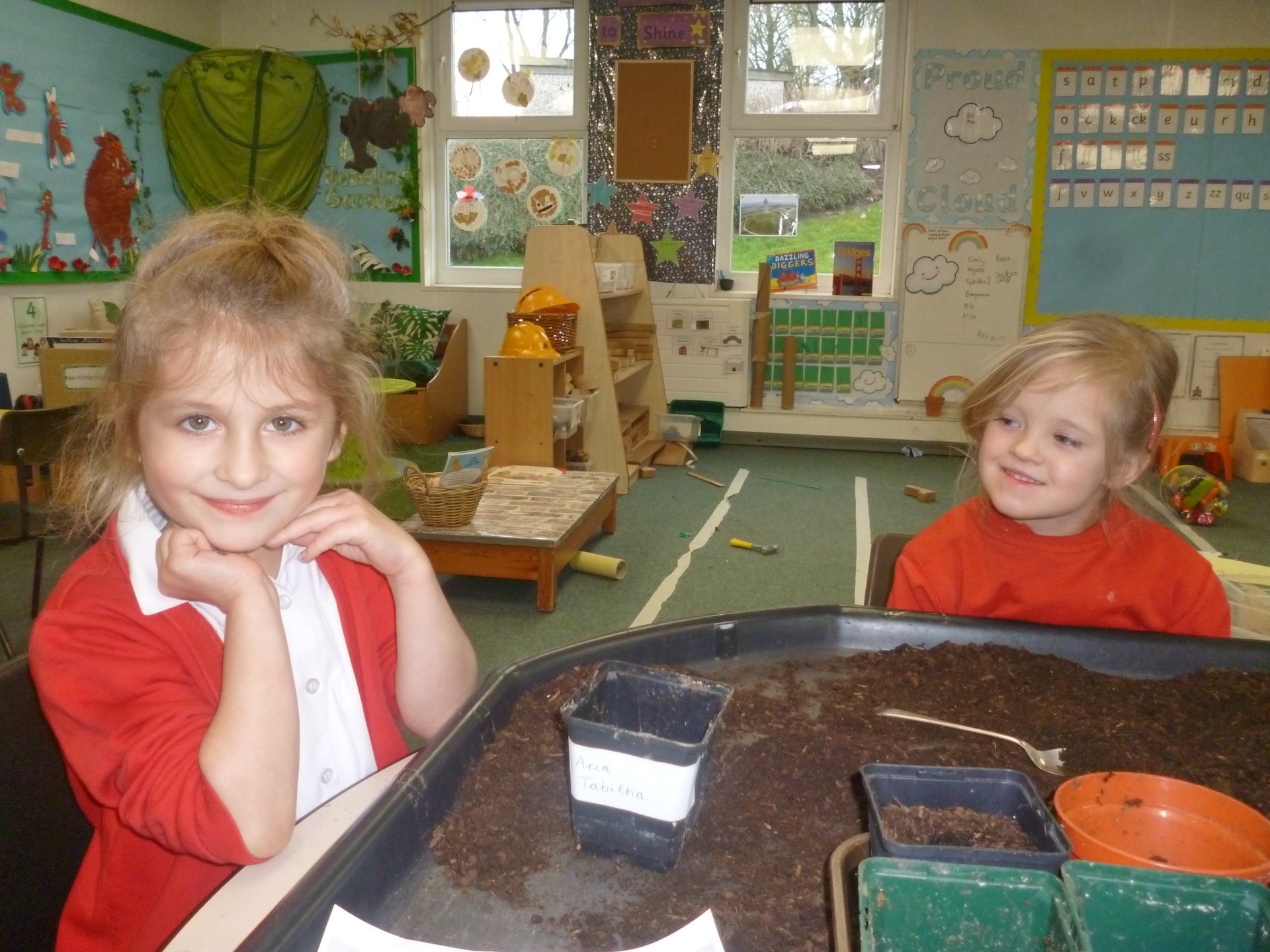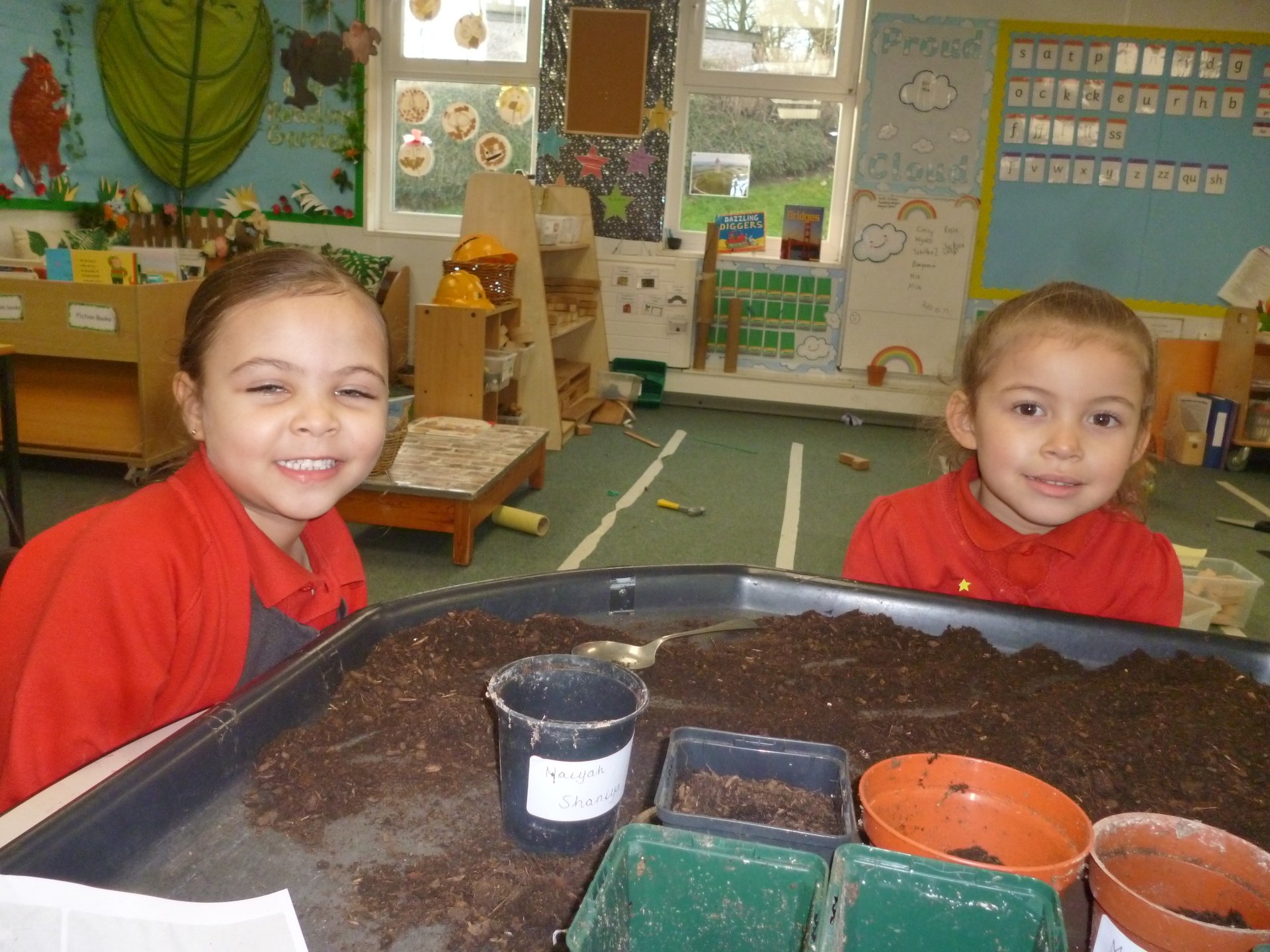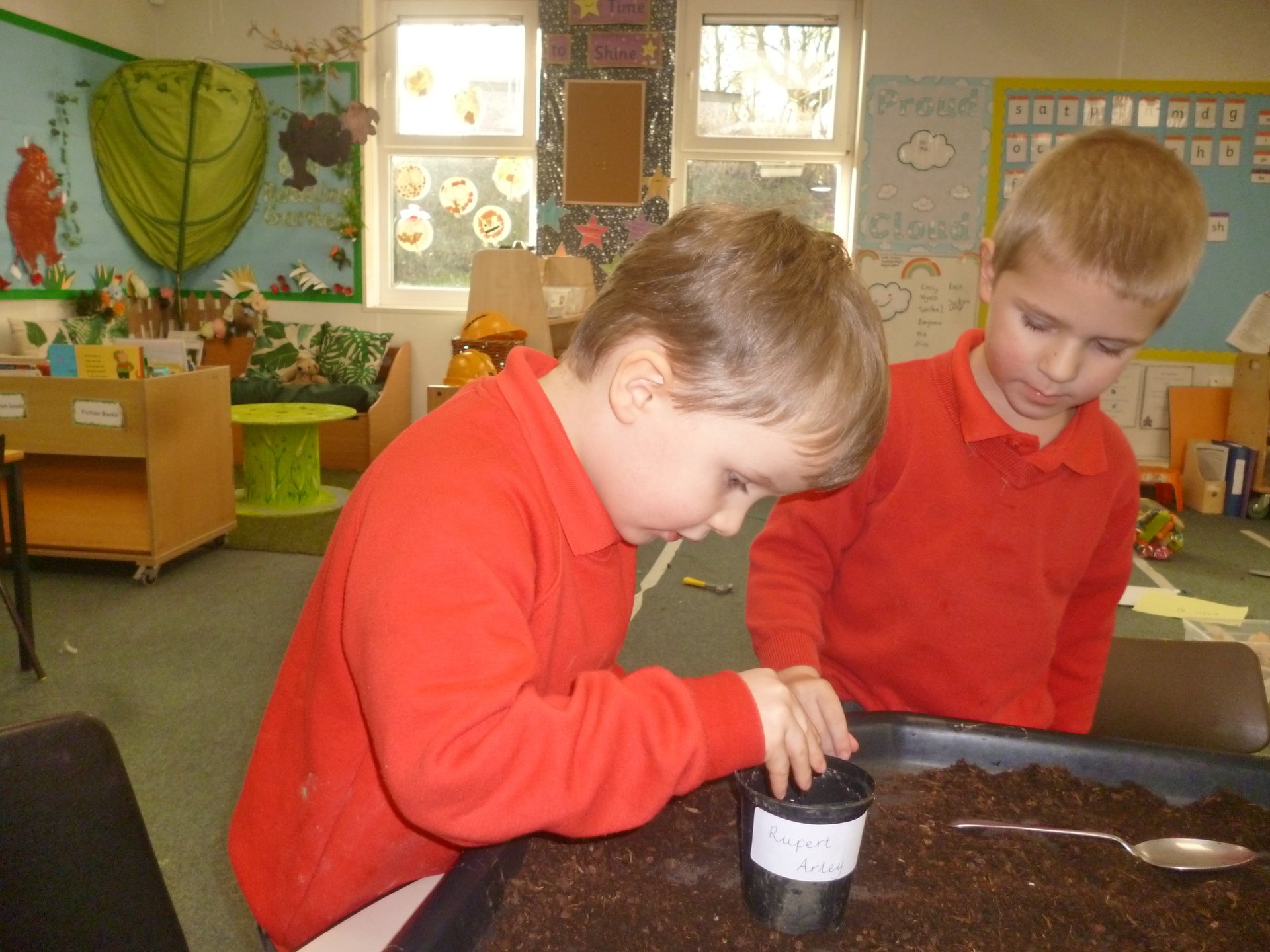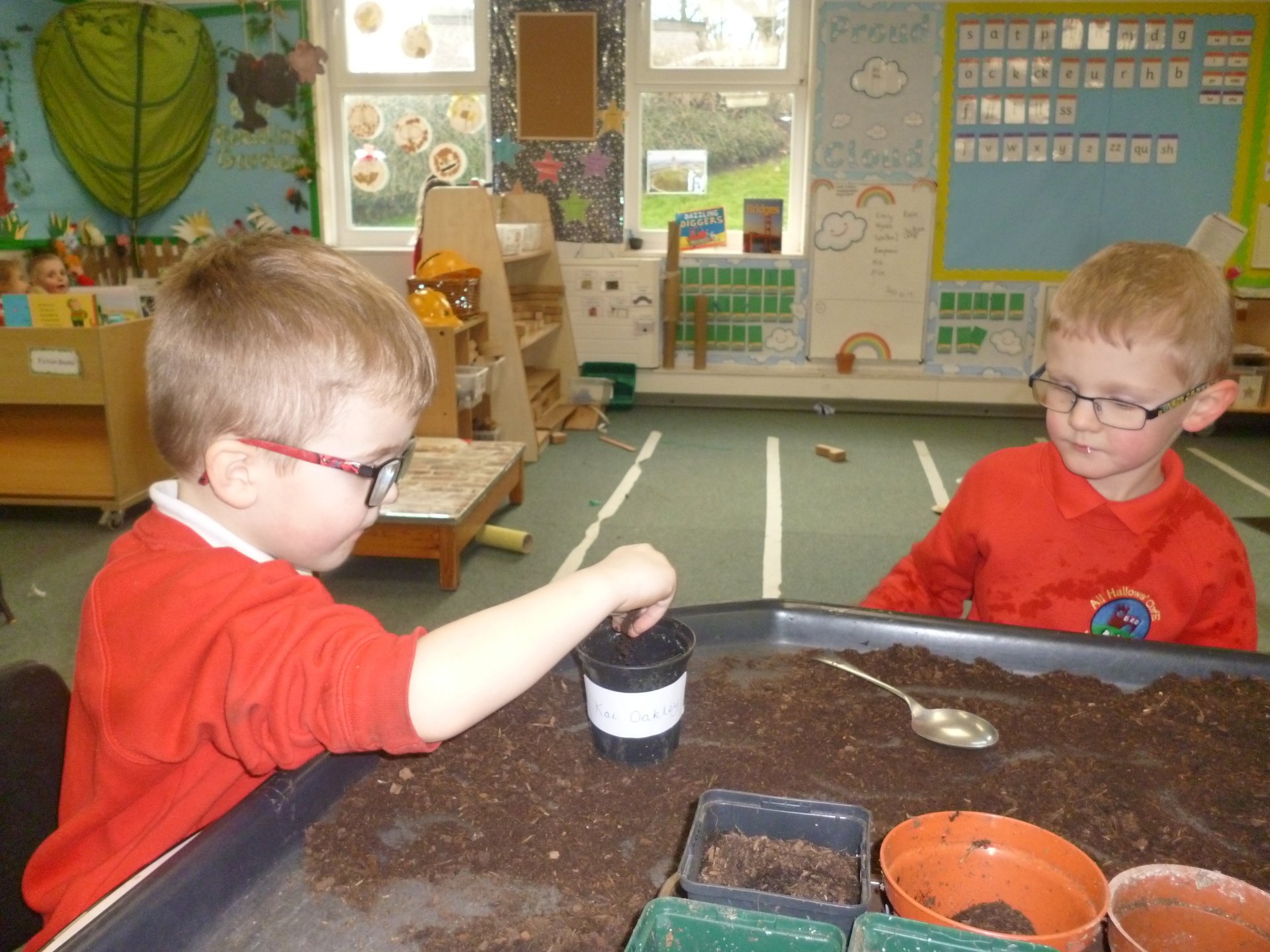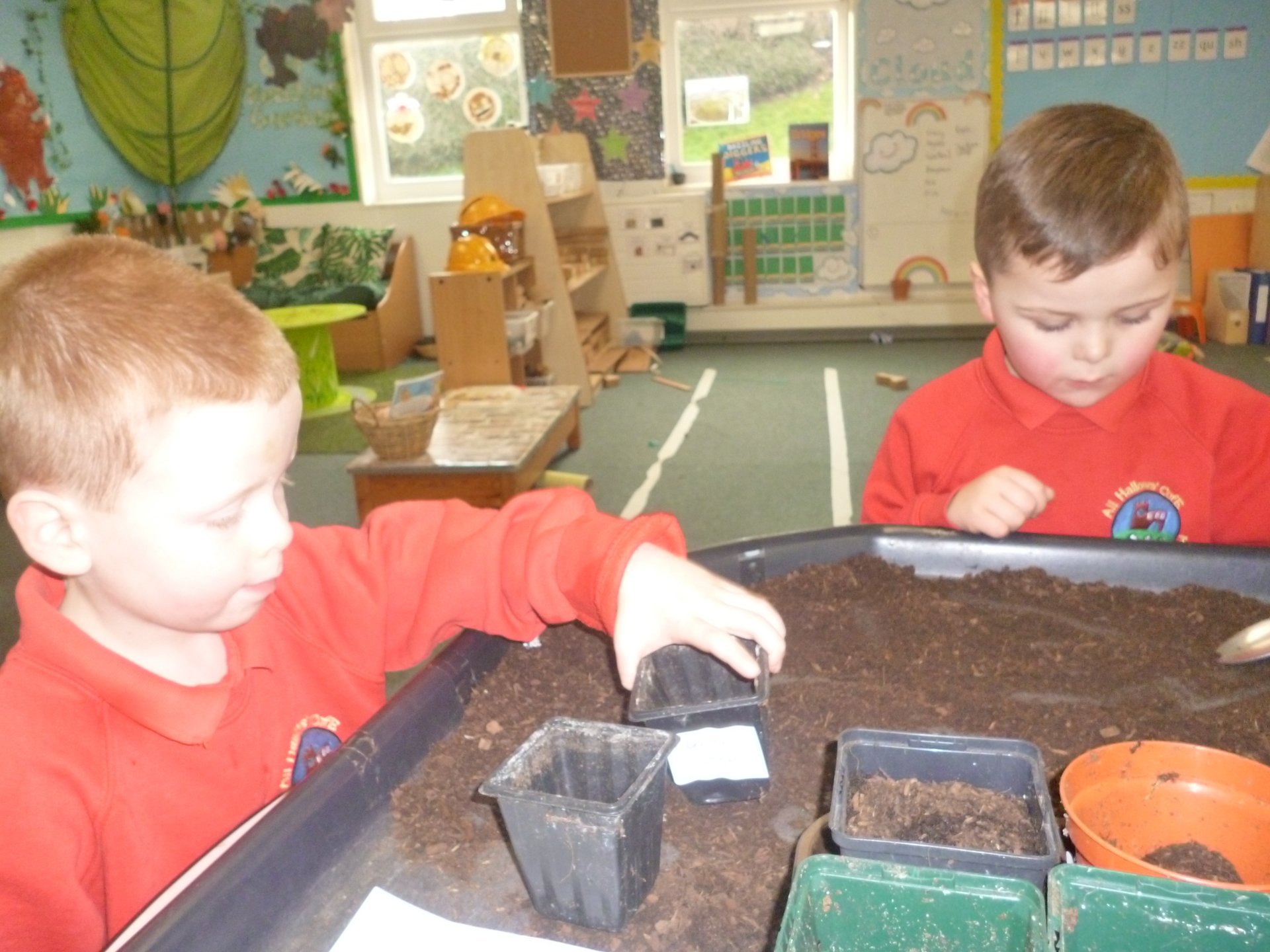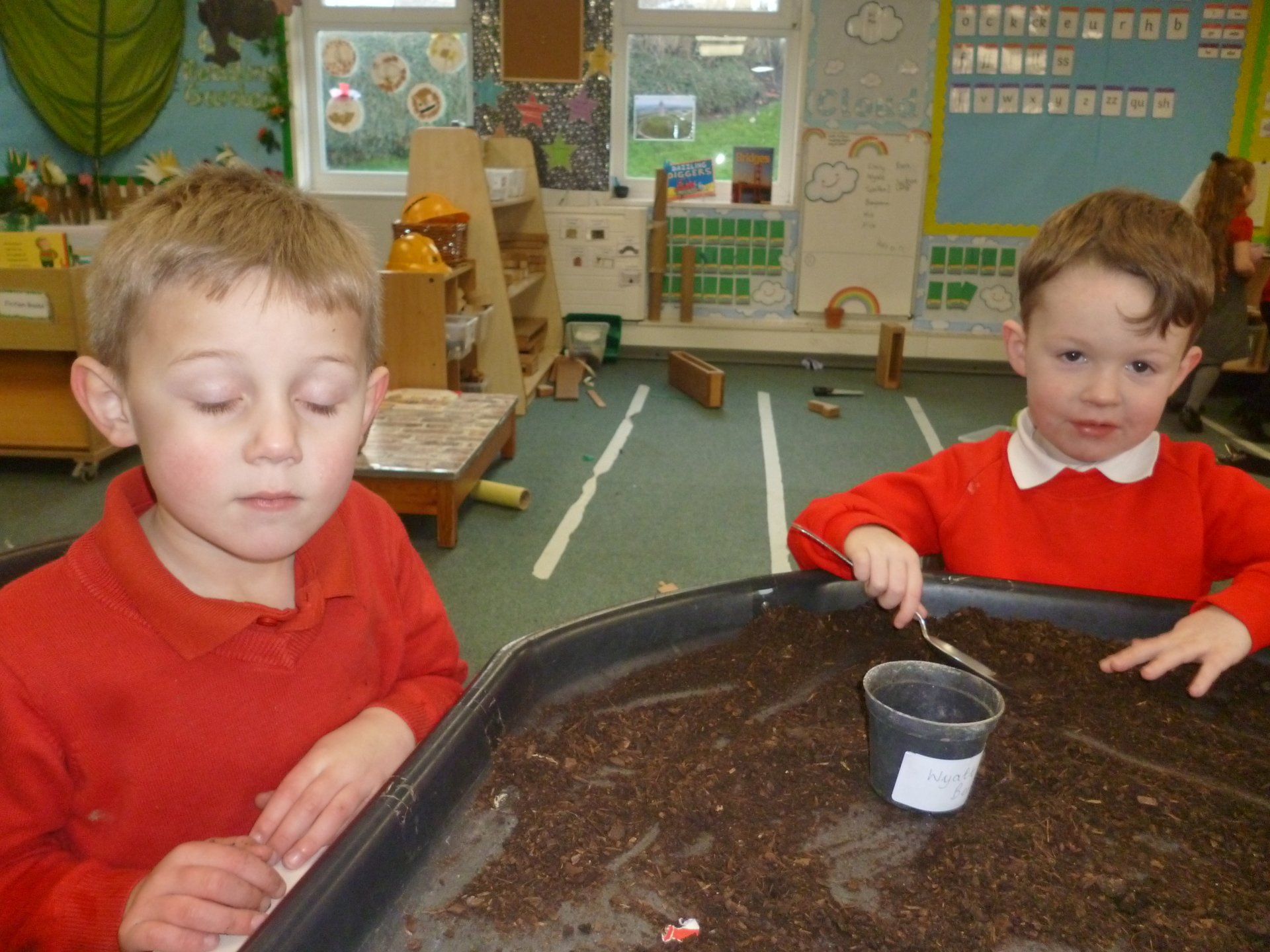 Here is the cress now!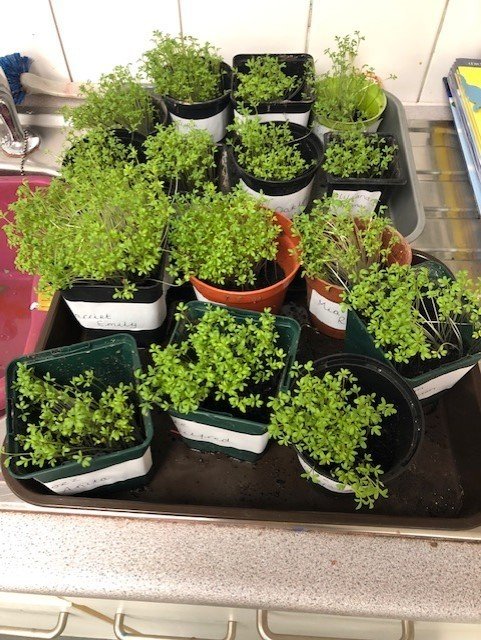 We have also been learning about The Chinese New Year this week. We have been reading the story about the Jade Emperor made the animals race across the river to determine the order of the years in the Chinese zodiac. We have linked our writing to the story this week and we have enjoyed serving some Chinese food in our kitchen in Provision. we have also got a display of Chinese artefacts which we have enjoyed handling and talking about and some of us have made Chinese lanterns after we learnt about the Lantern festival which is celebrated at the end of the Chinese New Year.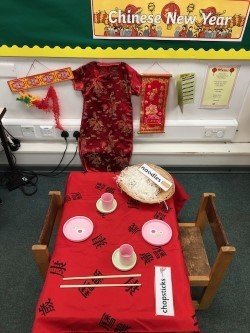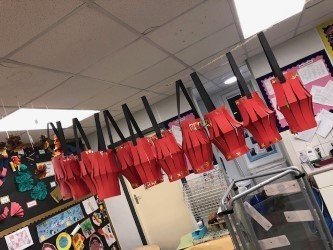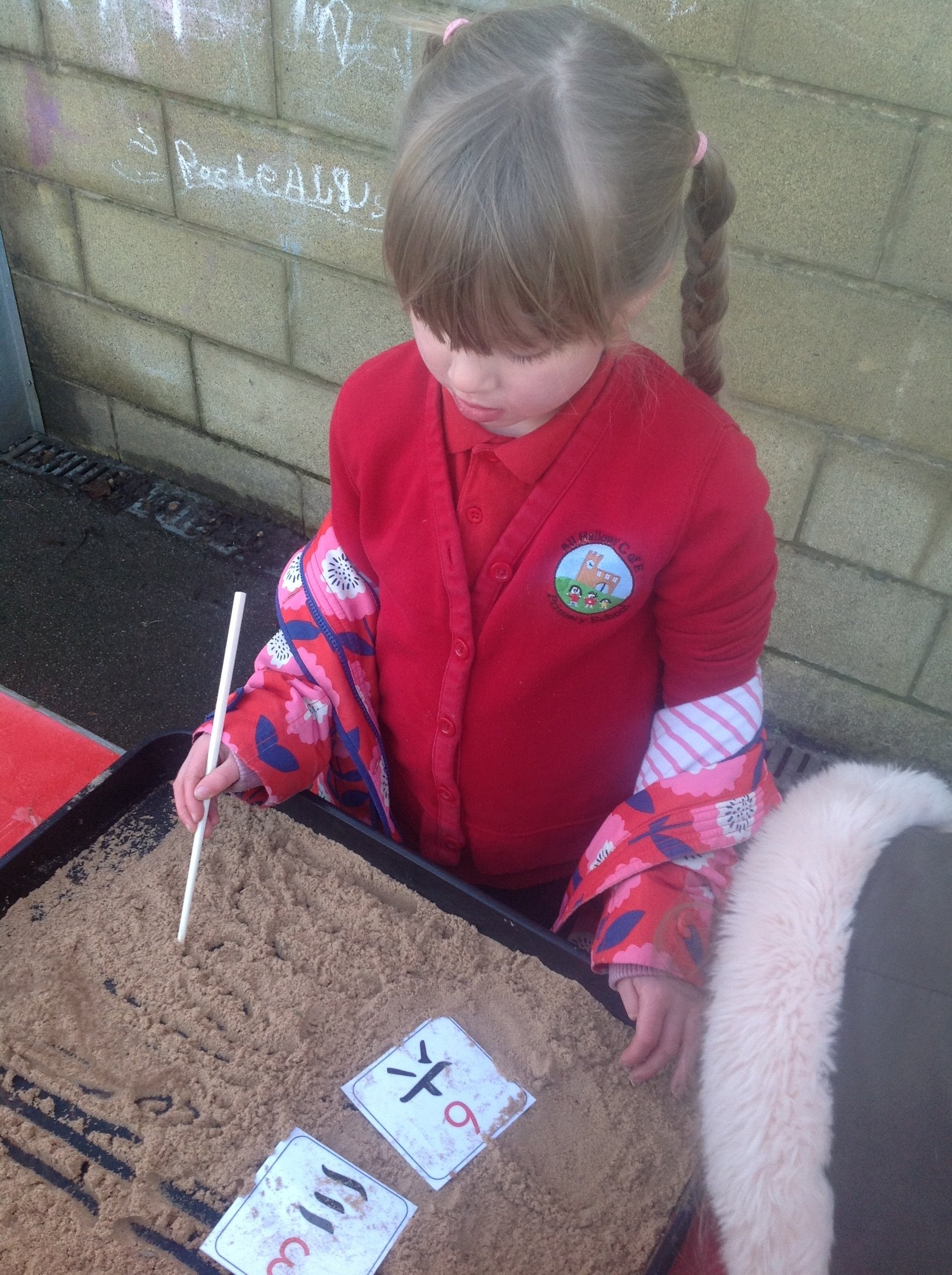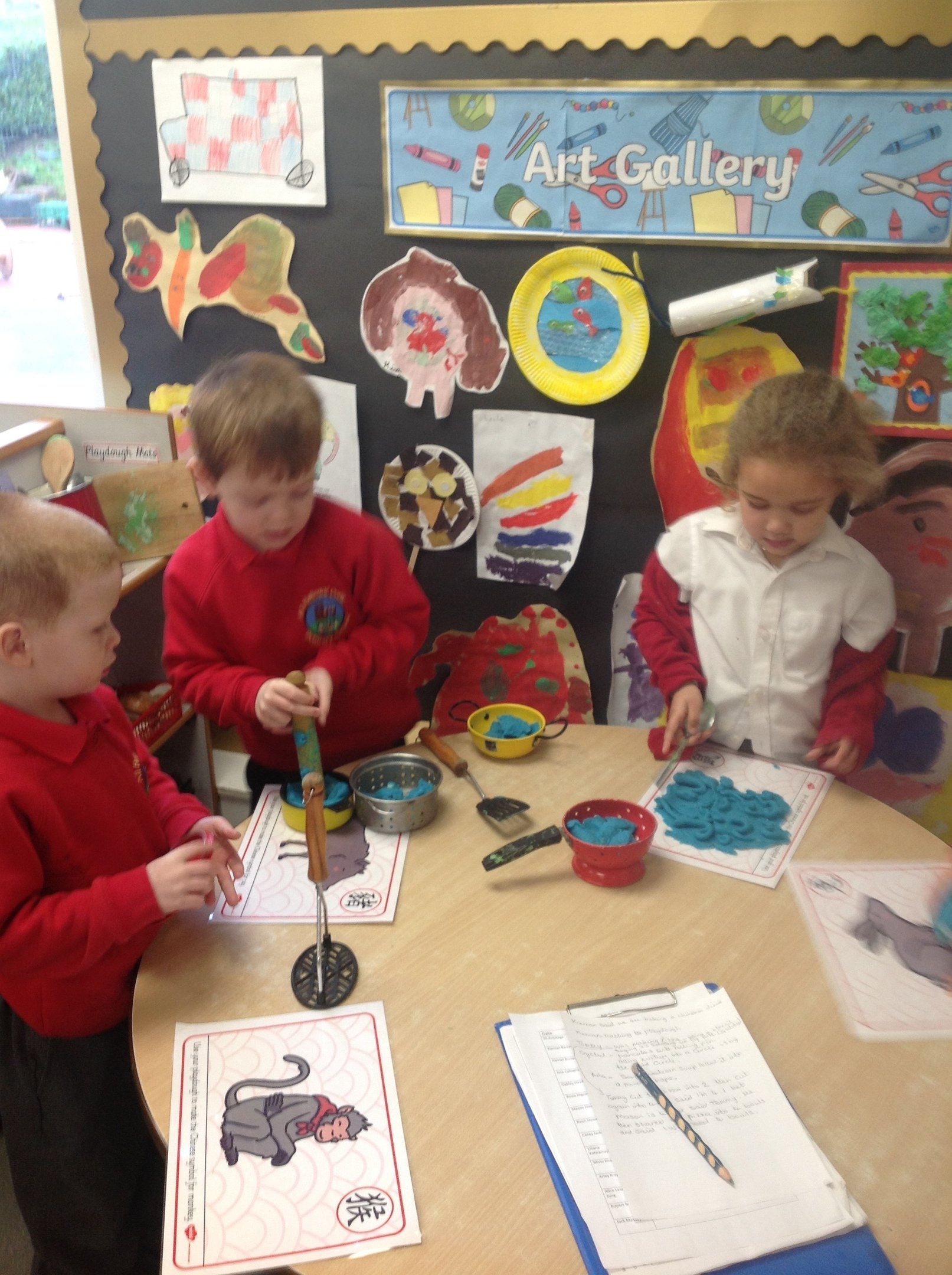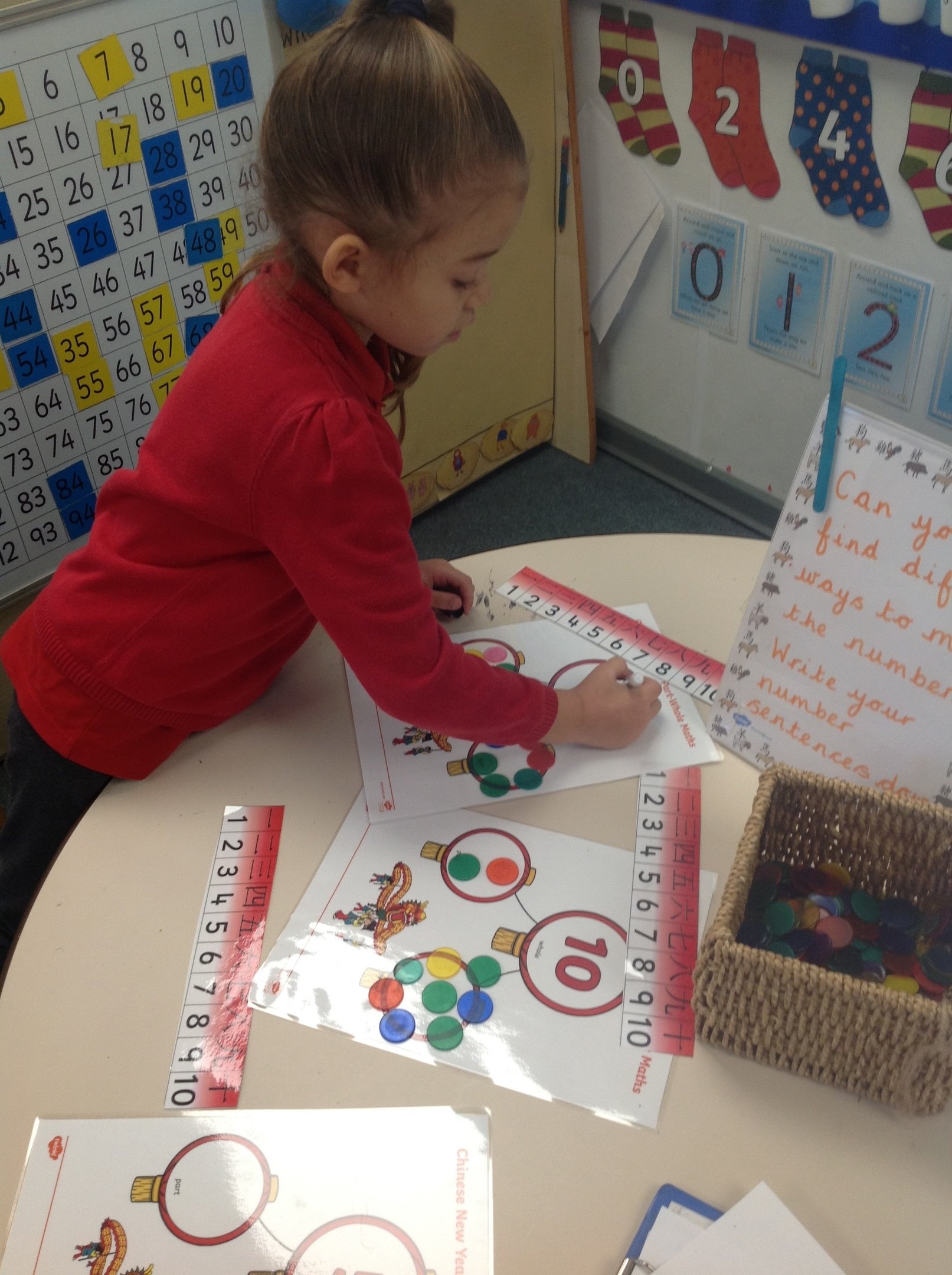 We have been so lucky today as one of our Reception children brought in a traditional Korean dress which is worn on the Lunar new year in Korea. She modelled it beautifully for us and answered our questions so well. We looked at where Korea is on a map and we looked at where some other countries are that we have heard of and talked about in class. What a treat it was!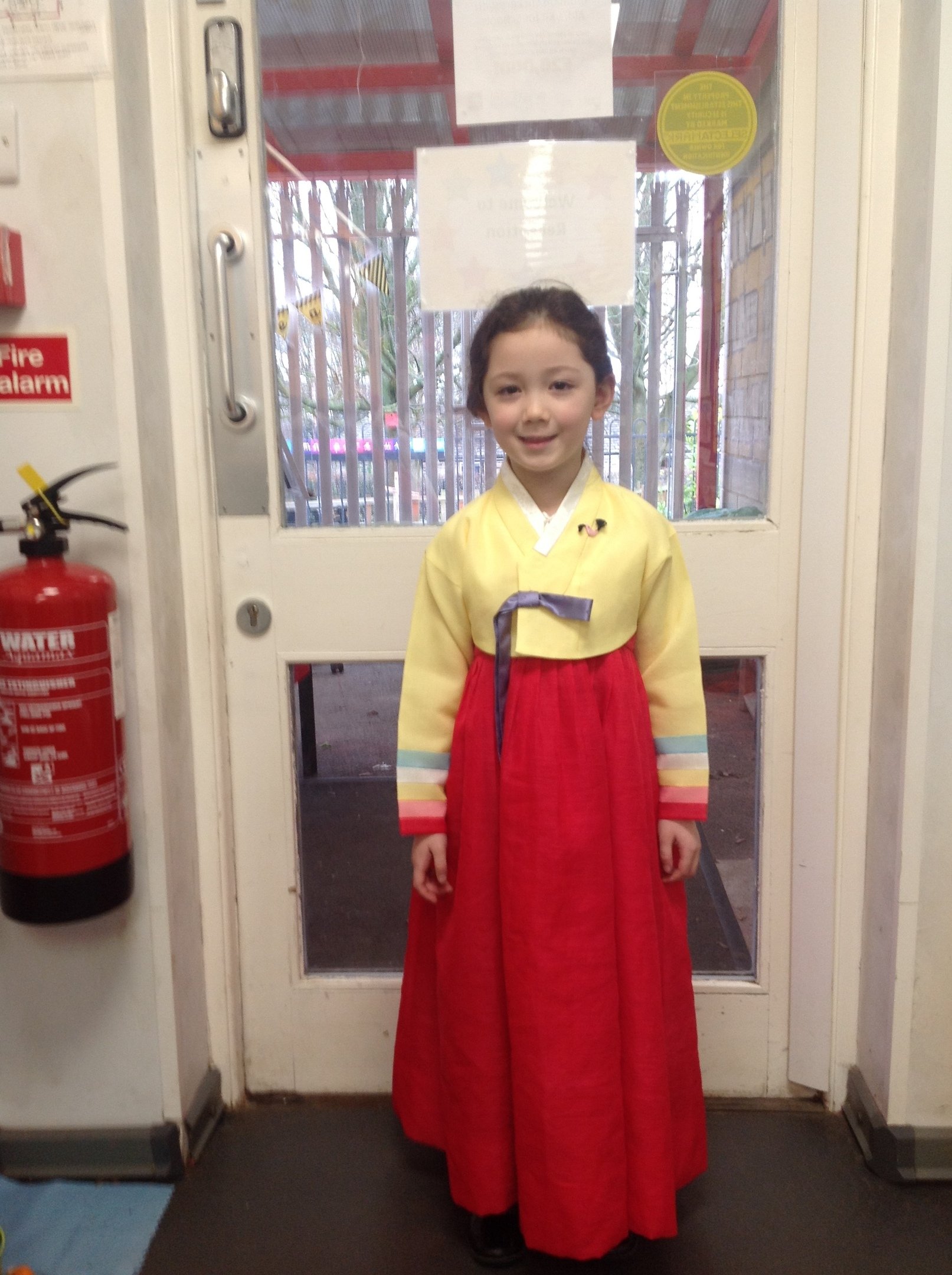 F2 Sharing Morning
A huge thank you to everyone who came to our Sharing session this morning. It was lovely to see so many of you in class enjoying your children's books. We all had a lovely morning and enjoyed discussing your child's learning.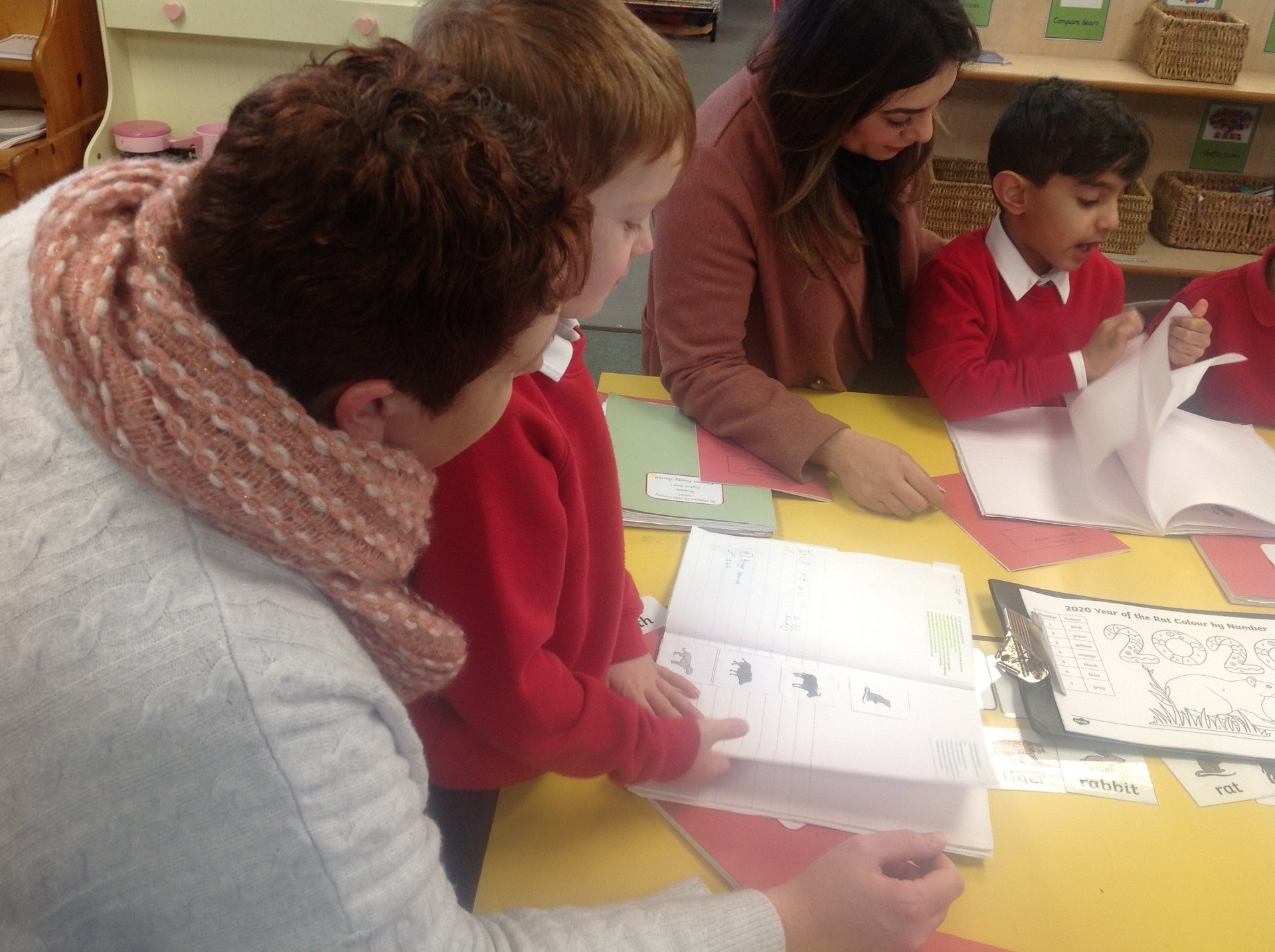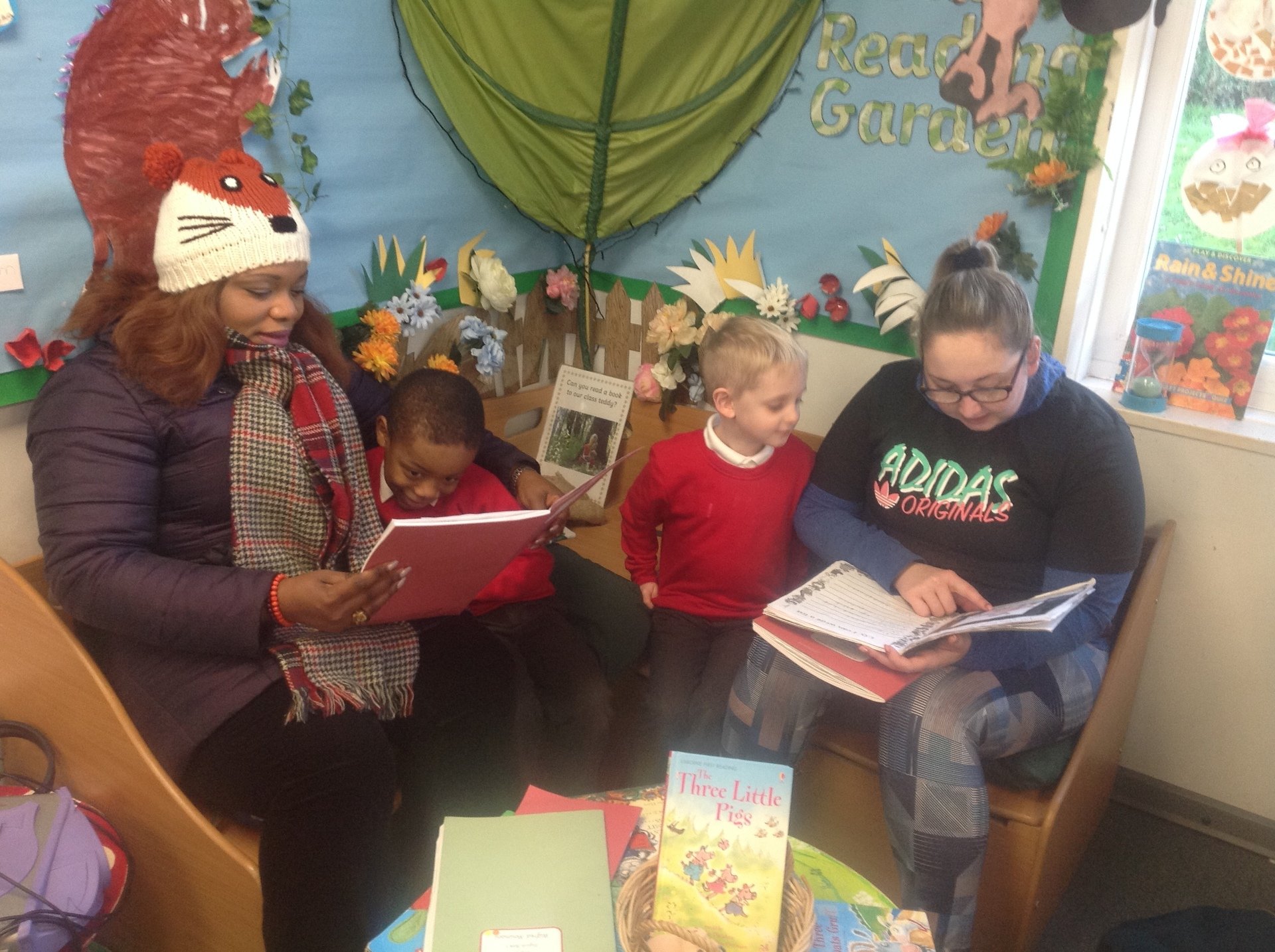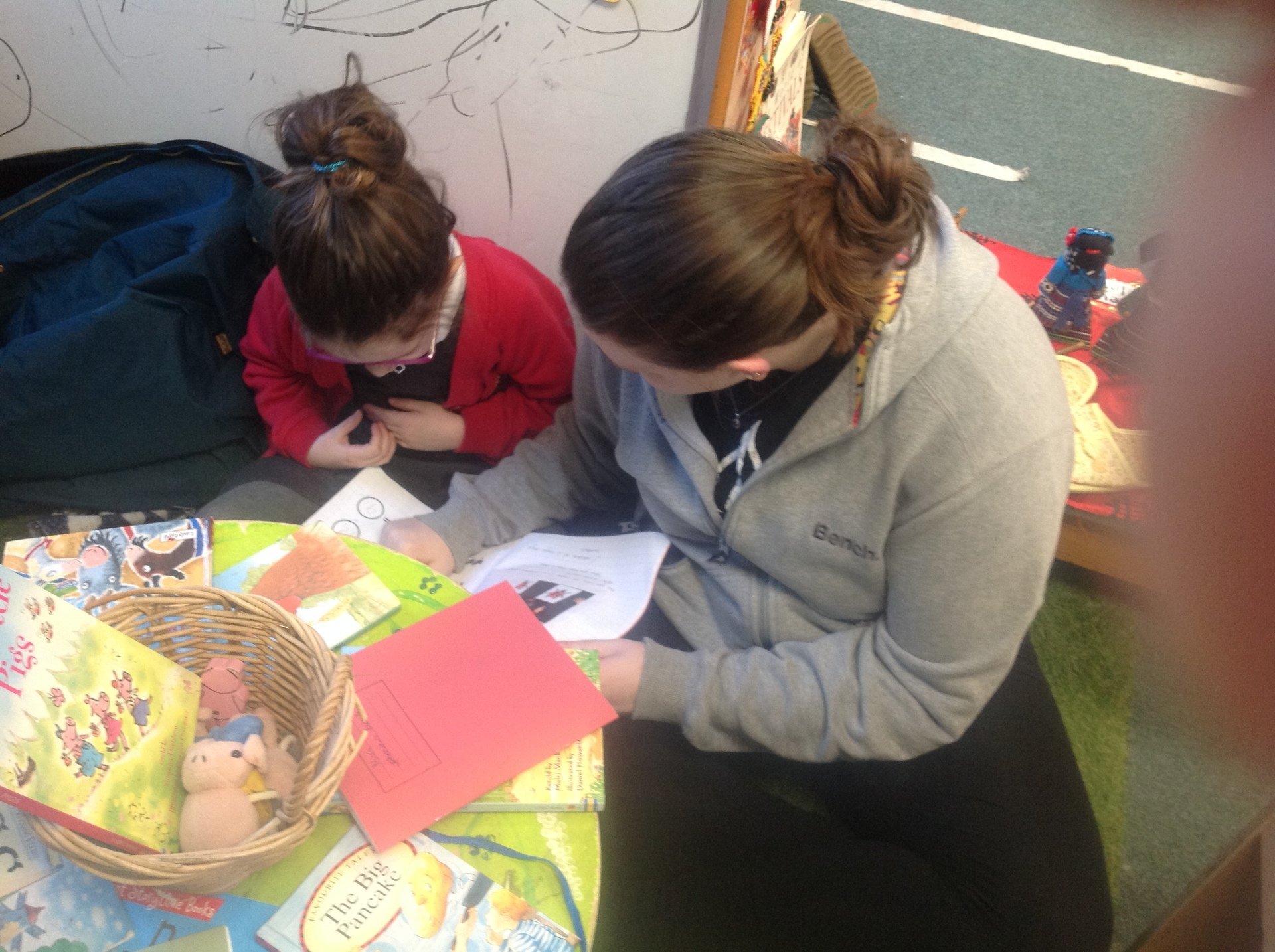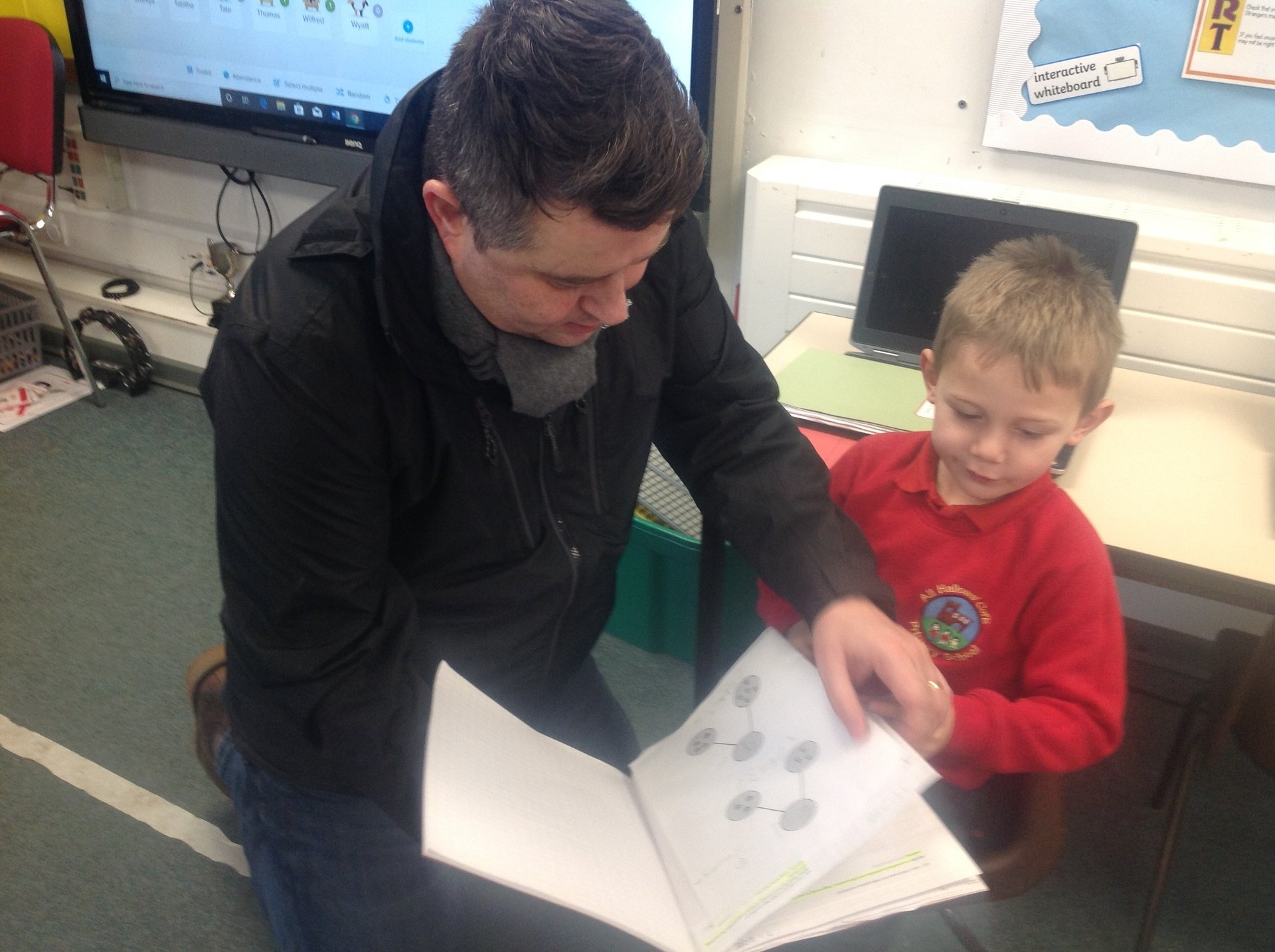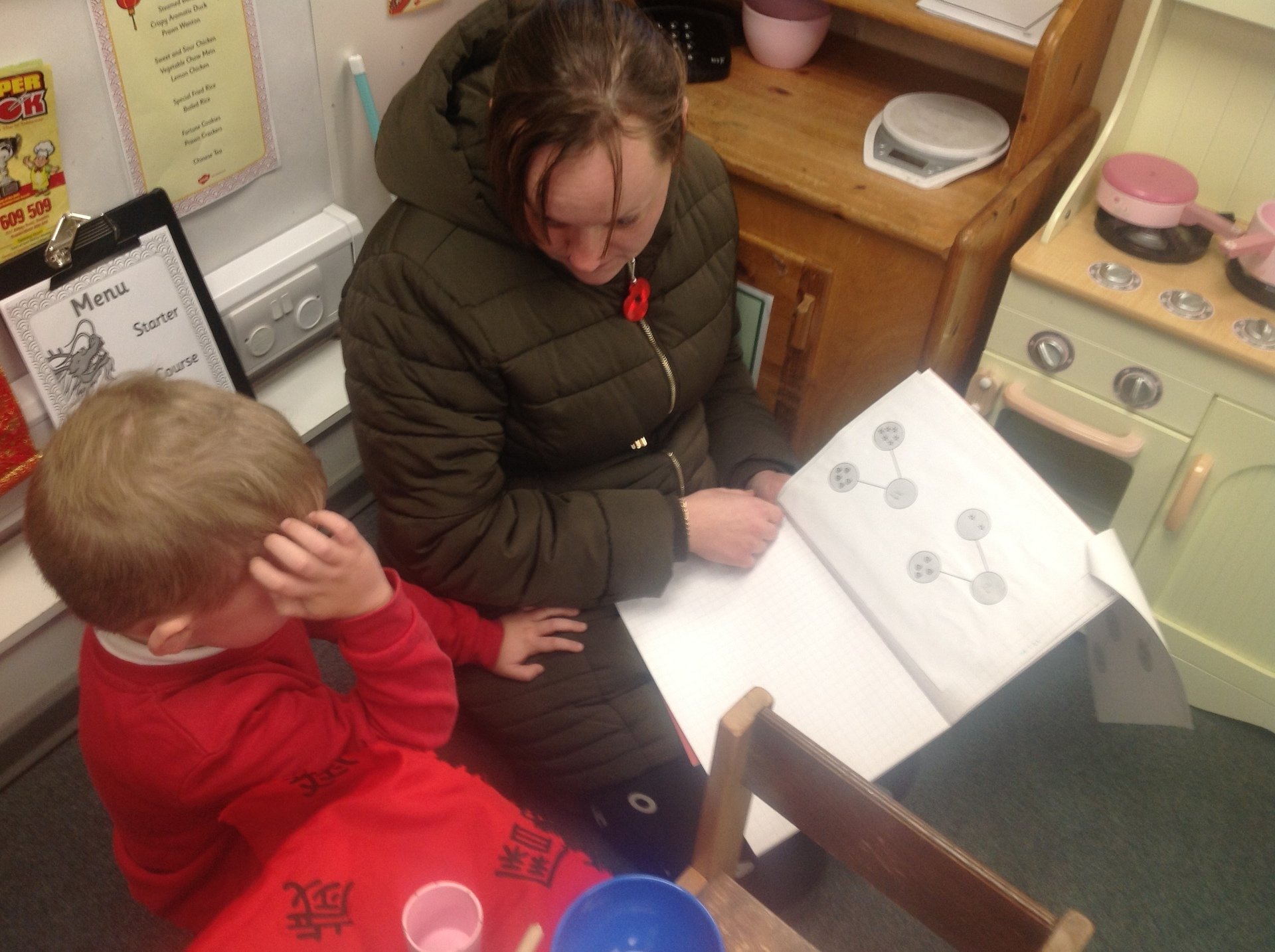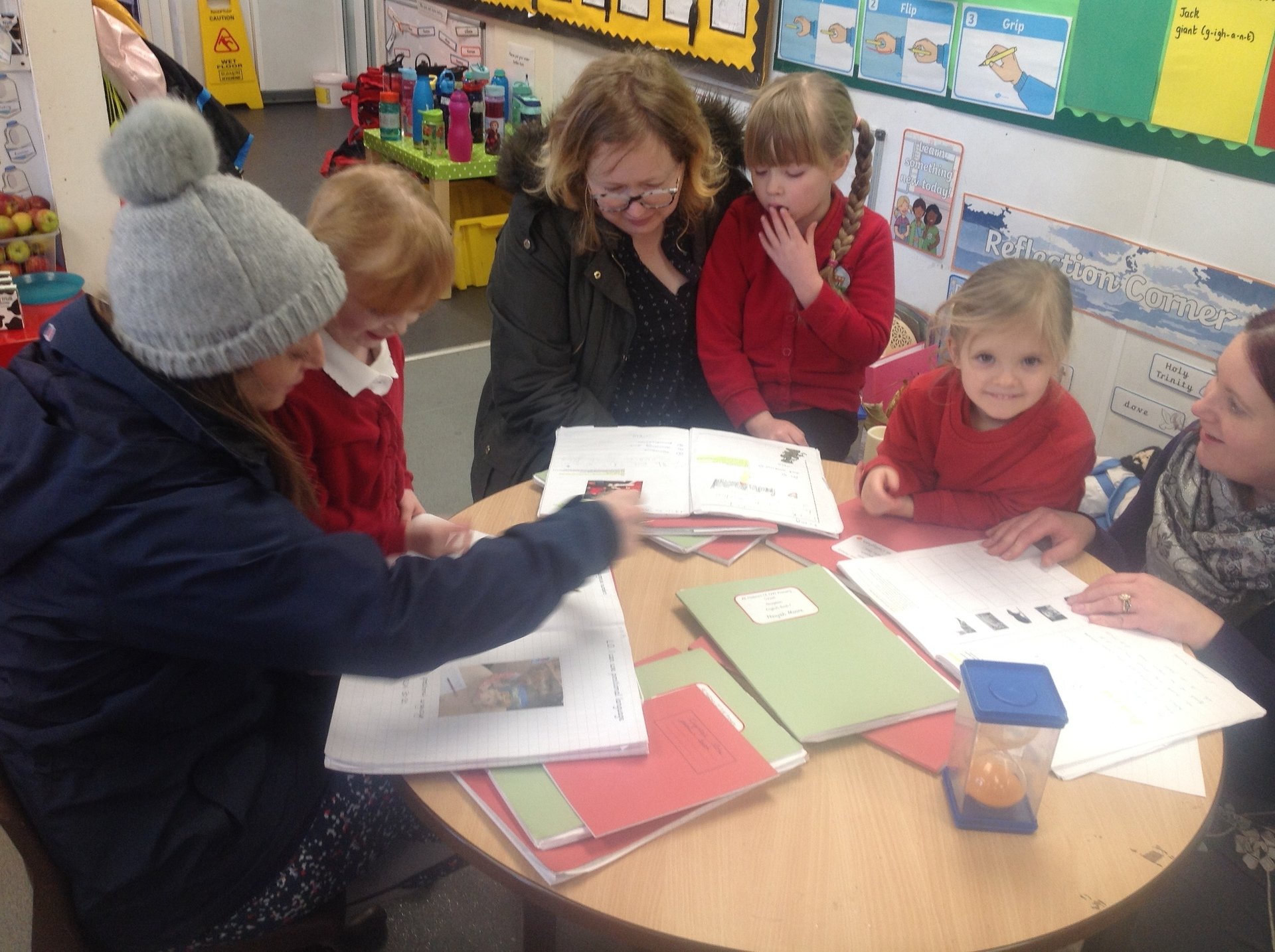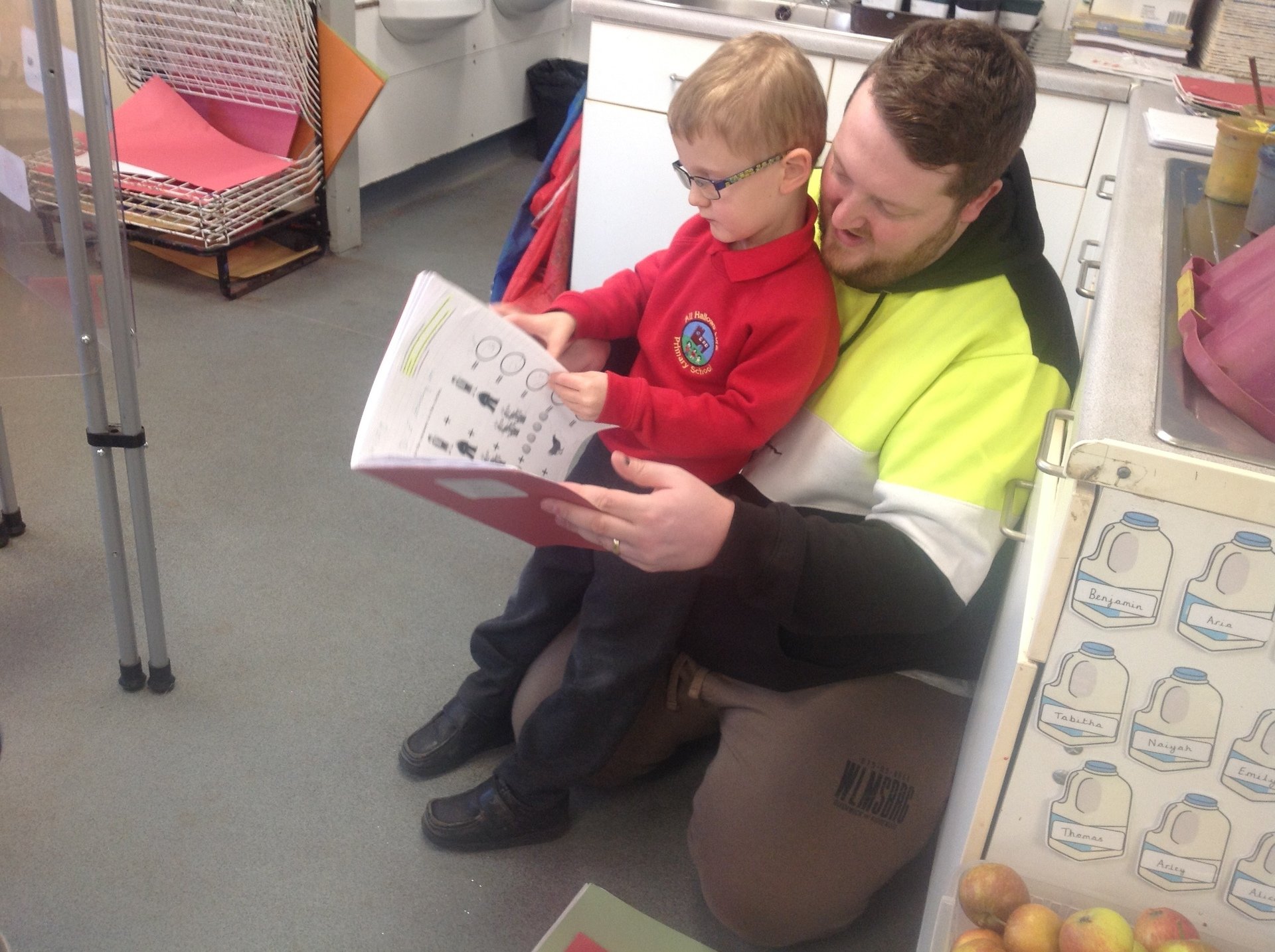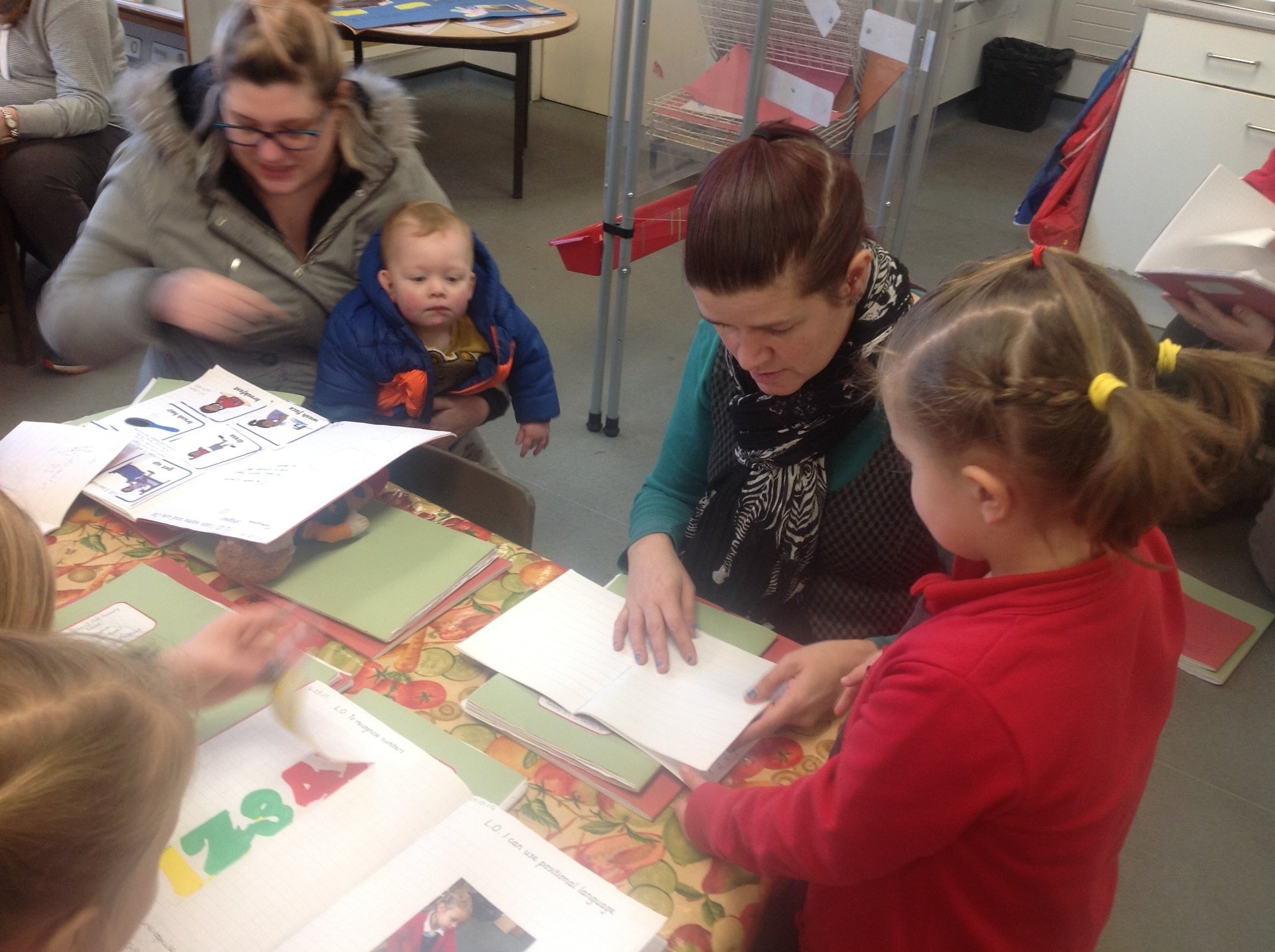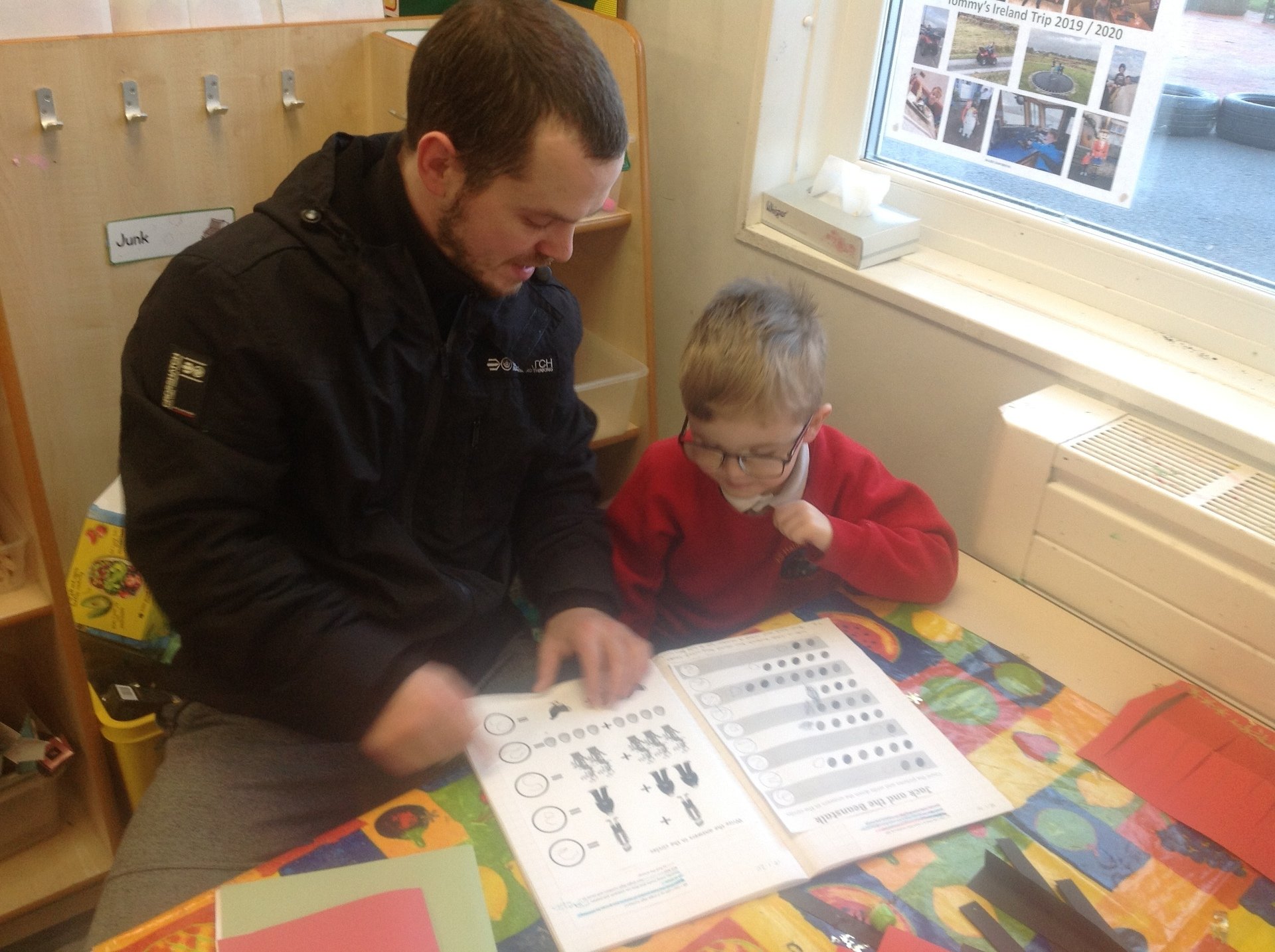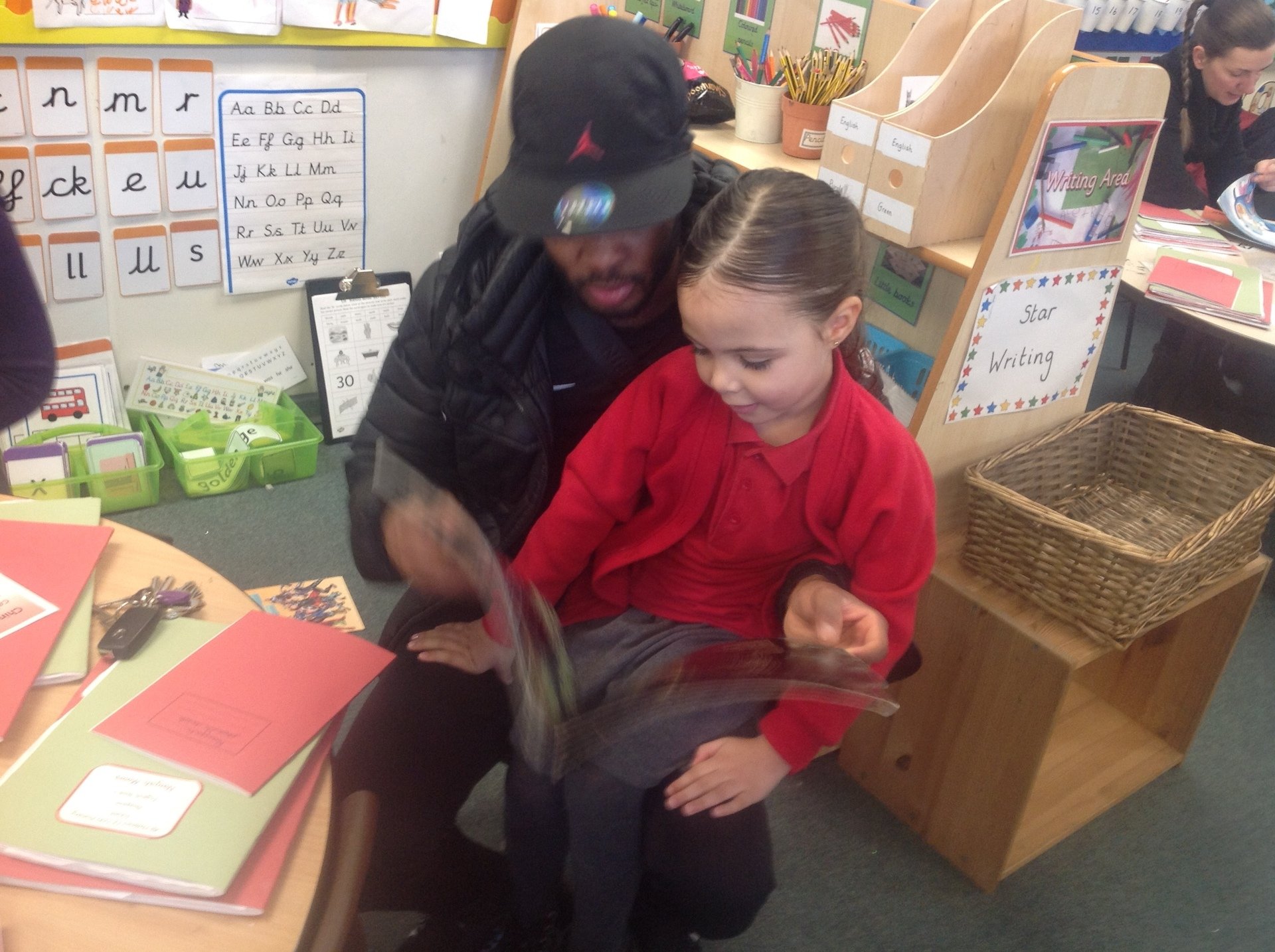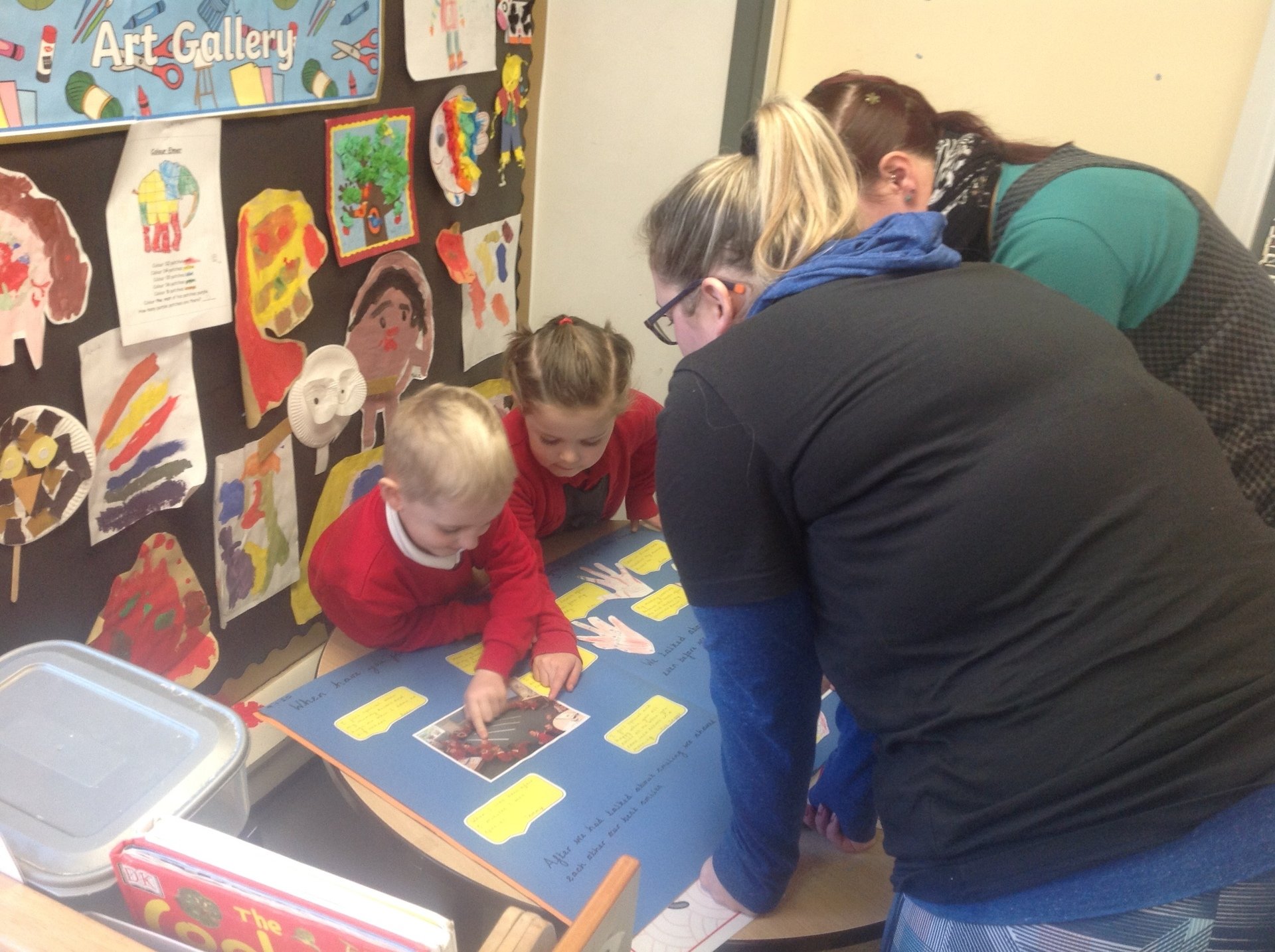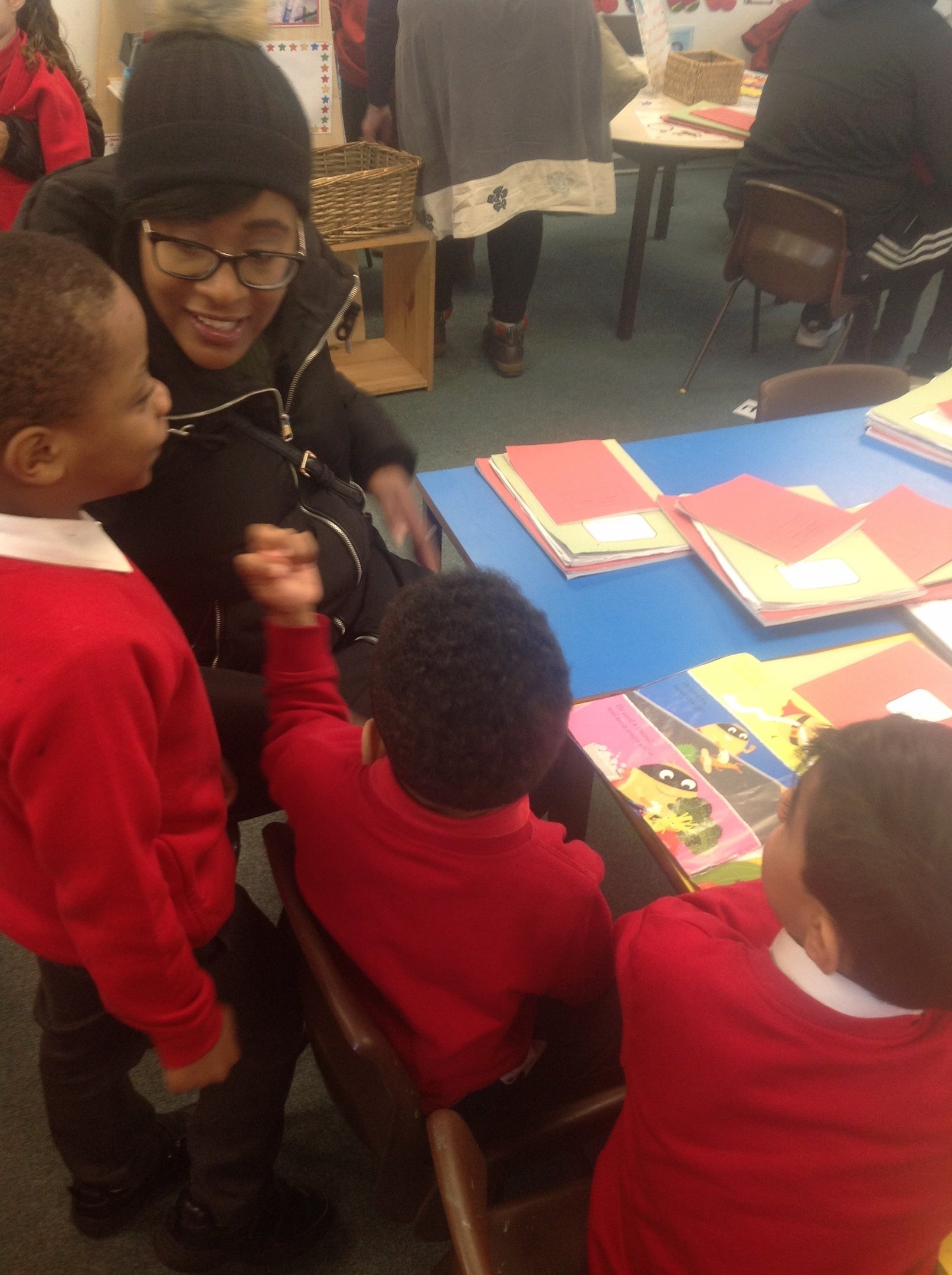 Autumn 2
The children have settled back in very well after half term and got back into the routines of school. We had a very successful 'hook day' where the children dressed up as their favourite Julia Donaldson character. This led us nicely into our new topic 'Julia Donaldson'.
We have started with the book The Gruffalo. The children have made the Gruffalo using playdough, junk (boxes and household items), paper and wooden blocks. Homes for the characters in story have also been made both indoors and outdoors.
We have started phase 3 in our Letters and Sounds phonics programme and your child will have brought home a reading book which can be changed as regularly as they like. We've also got a lovely range of library books the children can change weekly.
Autumn 1
We've had a great start to the year in Reception! The children have settled in really well and are getting used to the routines in school.
We have started the term by learning all about Superheroes. We thought about how we are all super and special things we can do. We then looked at our super bodies - the children loved doing exercises and activities using our bodies. The children thought about the superheroes in their family and drew a picture of them.
During the first few weeks the children have been exploring the provision in the classroom and have been getting used to using each area properly. We've also made the most of the great weather by doing lots of outdoor play.
The children have done really well with their school dinners in the hall and seem so grown up already!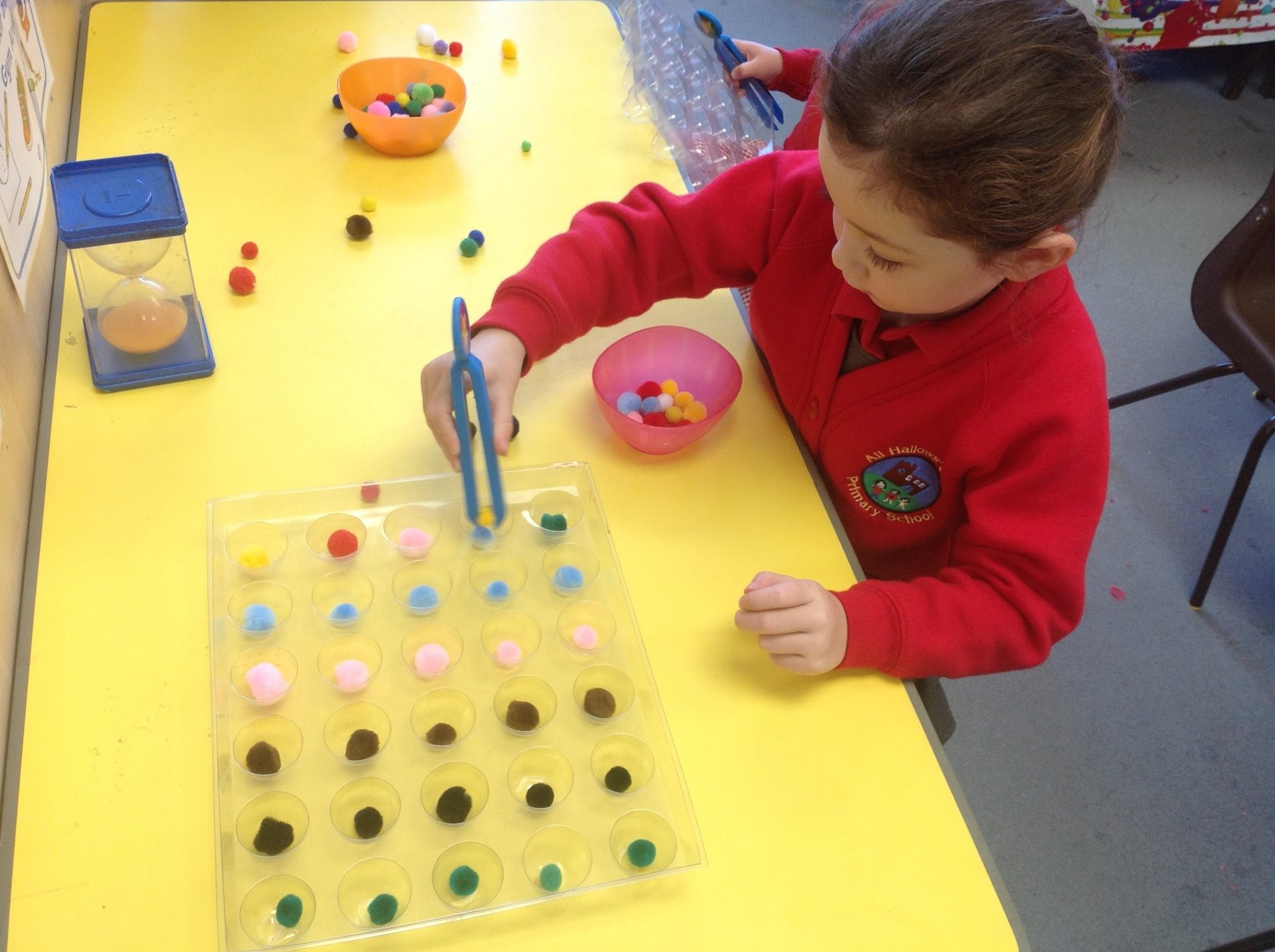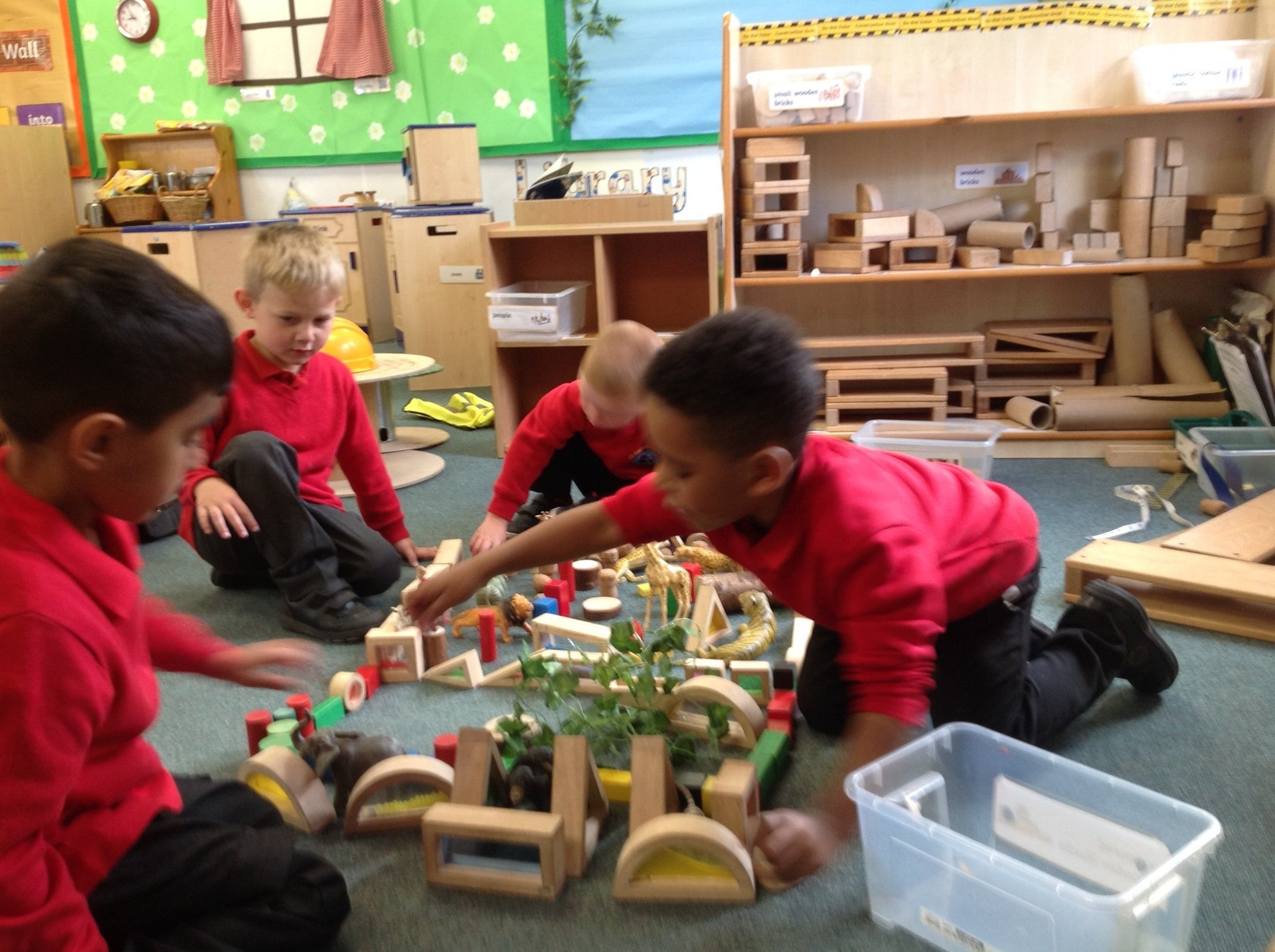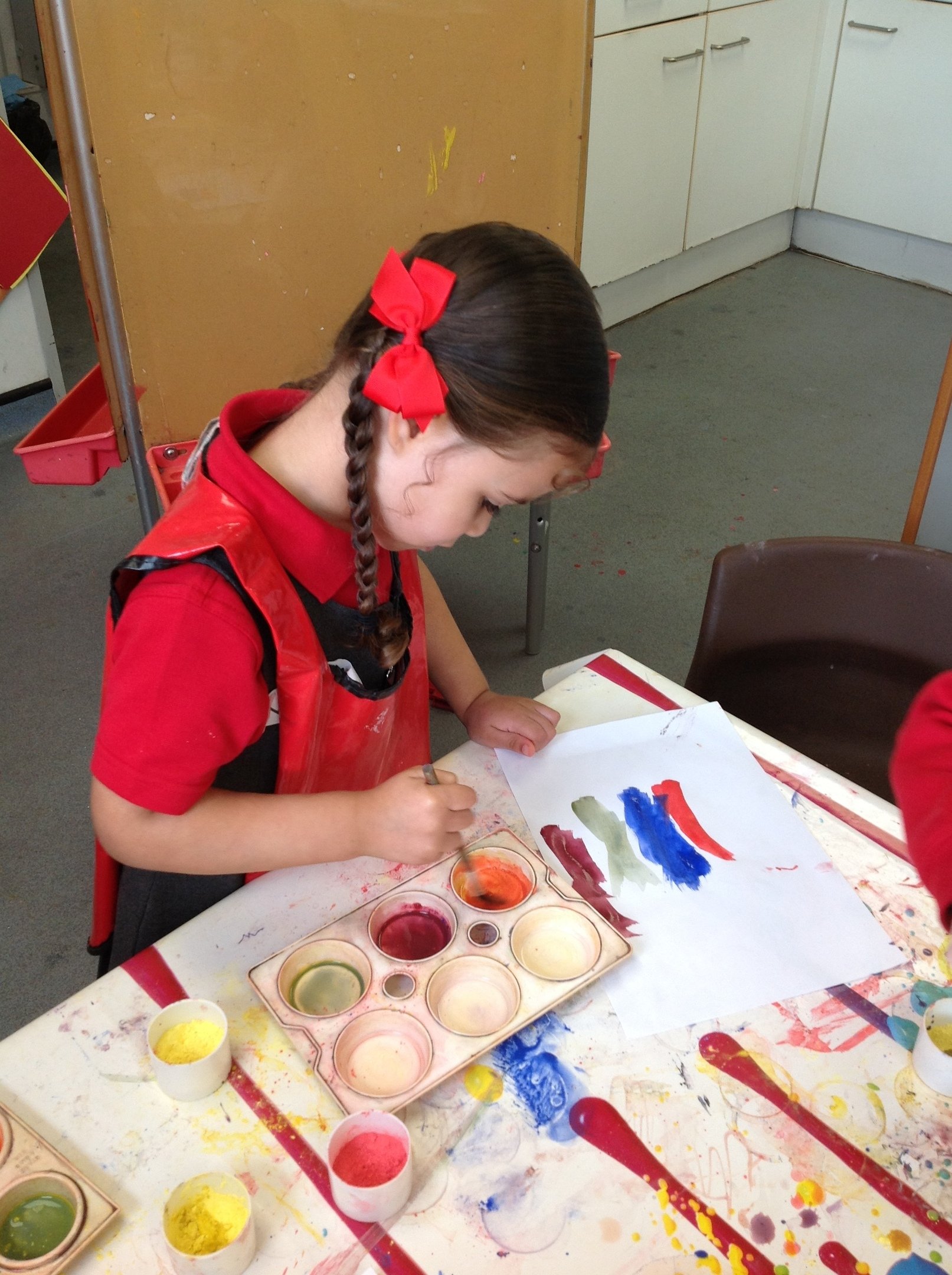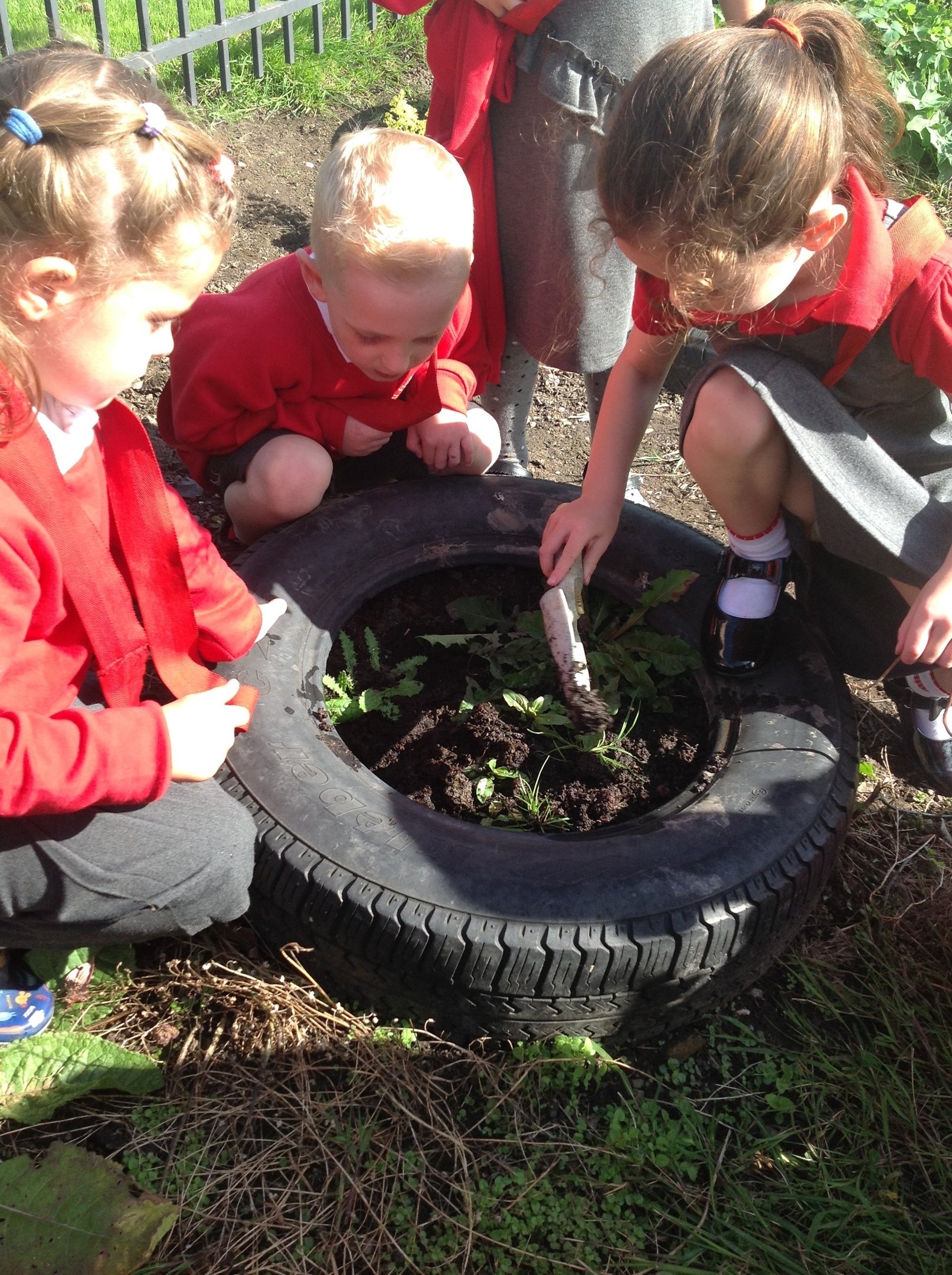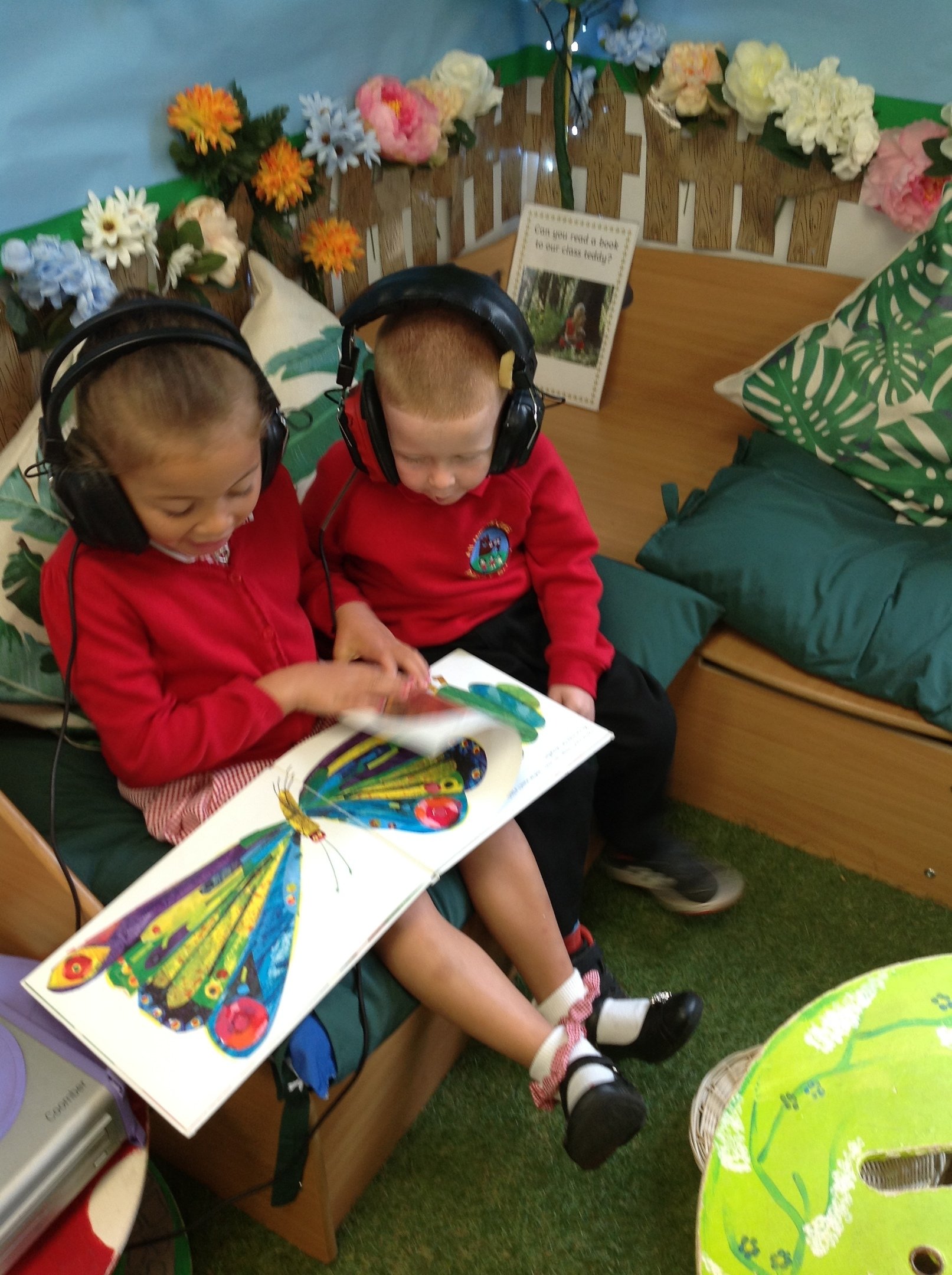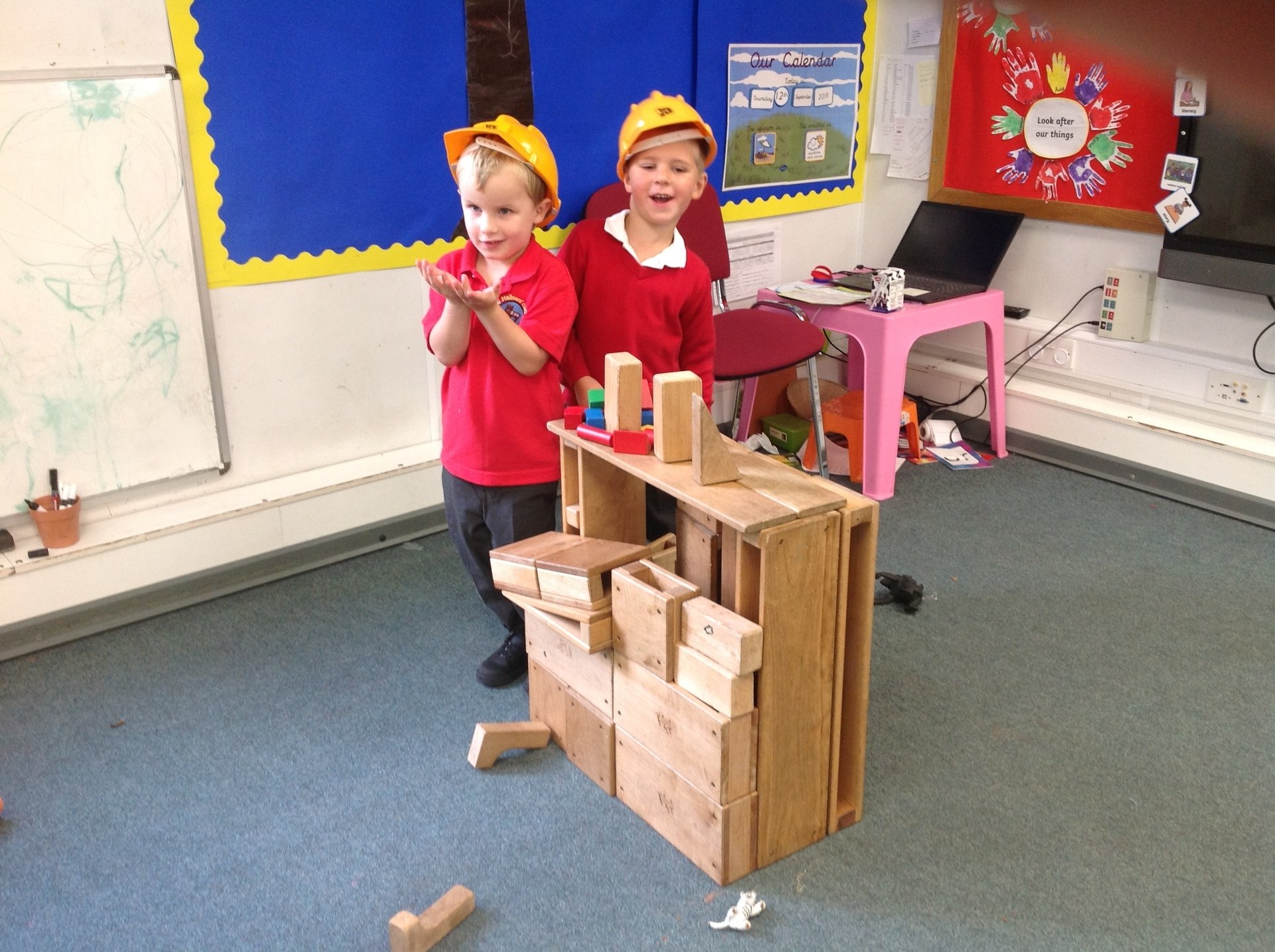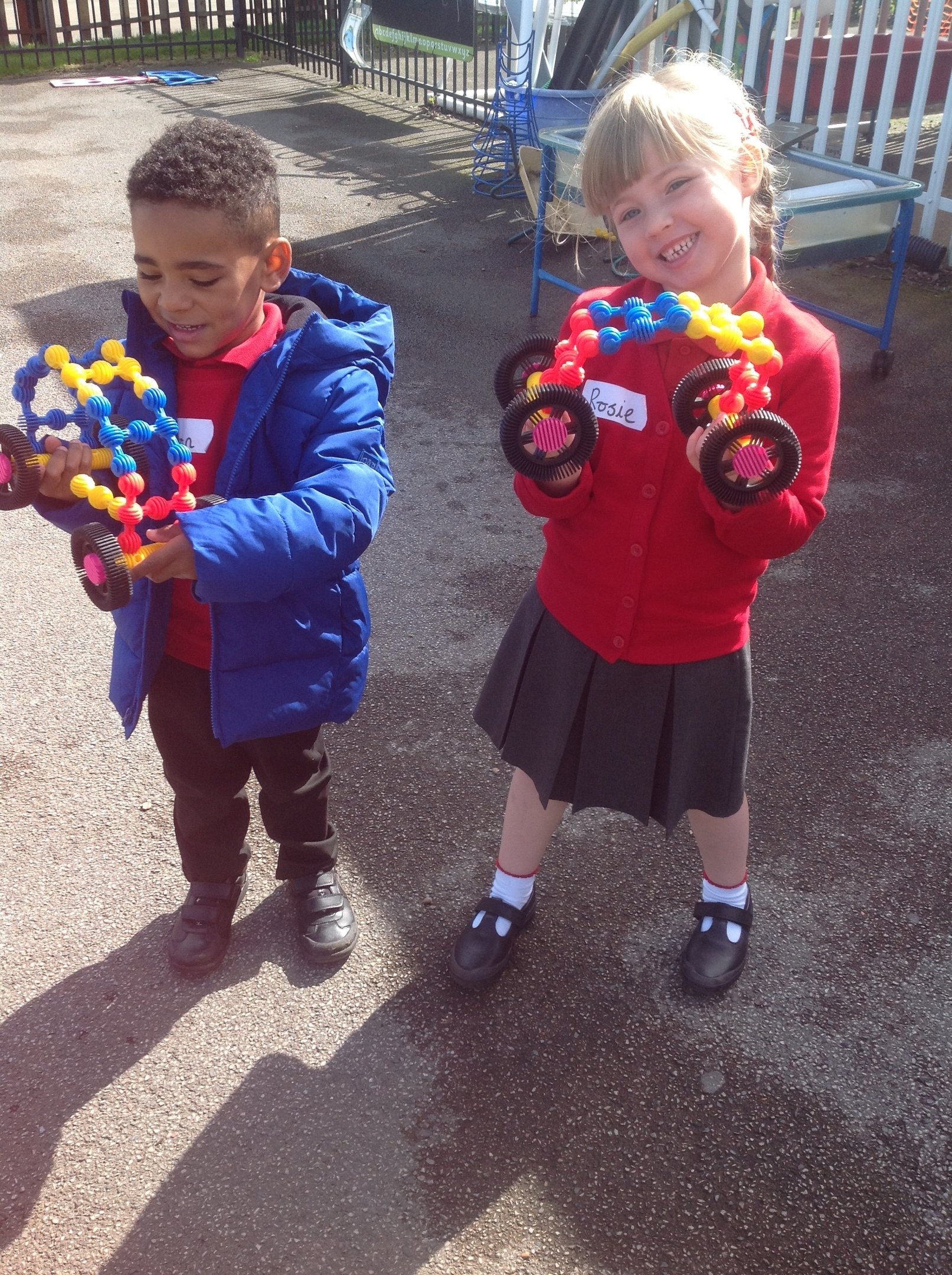 Reception Letters Home
Reception Long term plan 2019-20