Reception
Welcome to Reception.
Summer One
We've had a short yet wonderful half term! We kicked it off my being minibeast explorers. We togged up in explorers gear and went up to the woods searching for any type of creepy crawlies. The children used the iPad to take photos of the bugs and collected natural resources to build them a 'Bug Hotel'. We then used computers and information books to research various insects which we then made into our own information book. In PE the children learnt how to move like minibeasts and in our assembly we performed a new song which was very popular!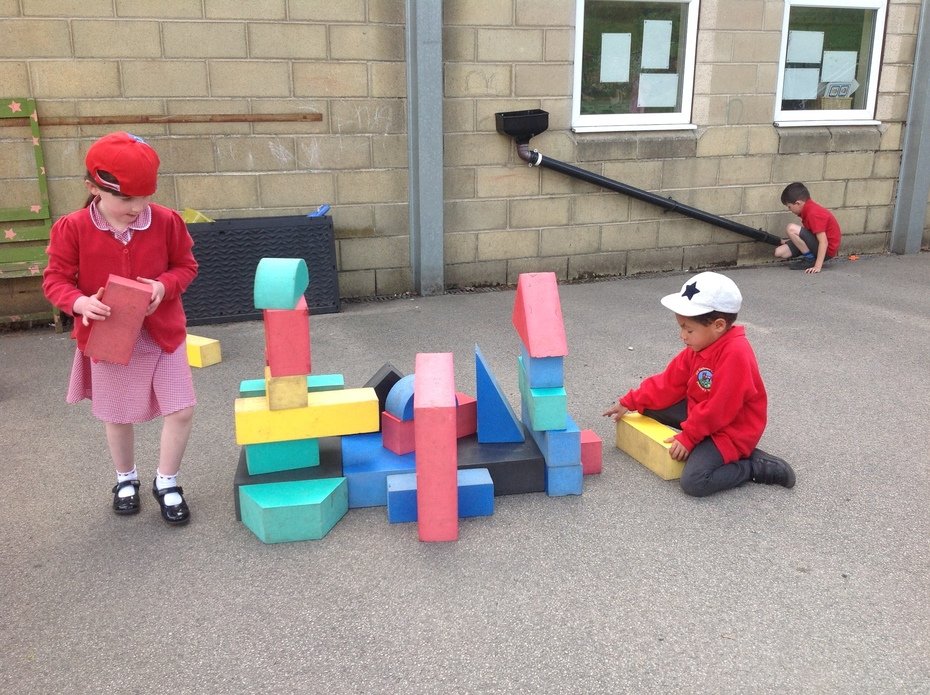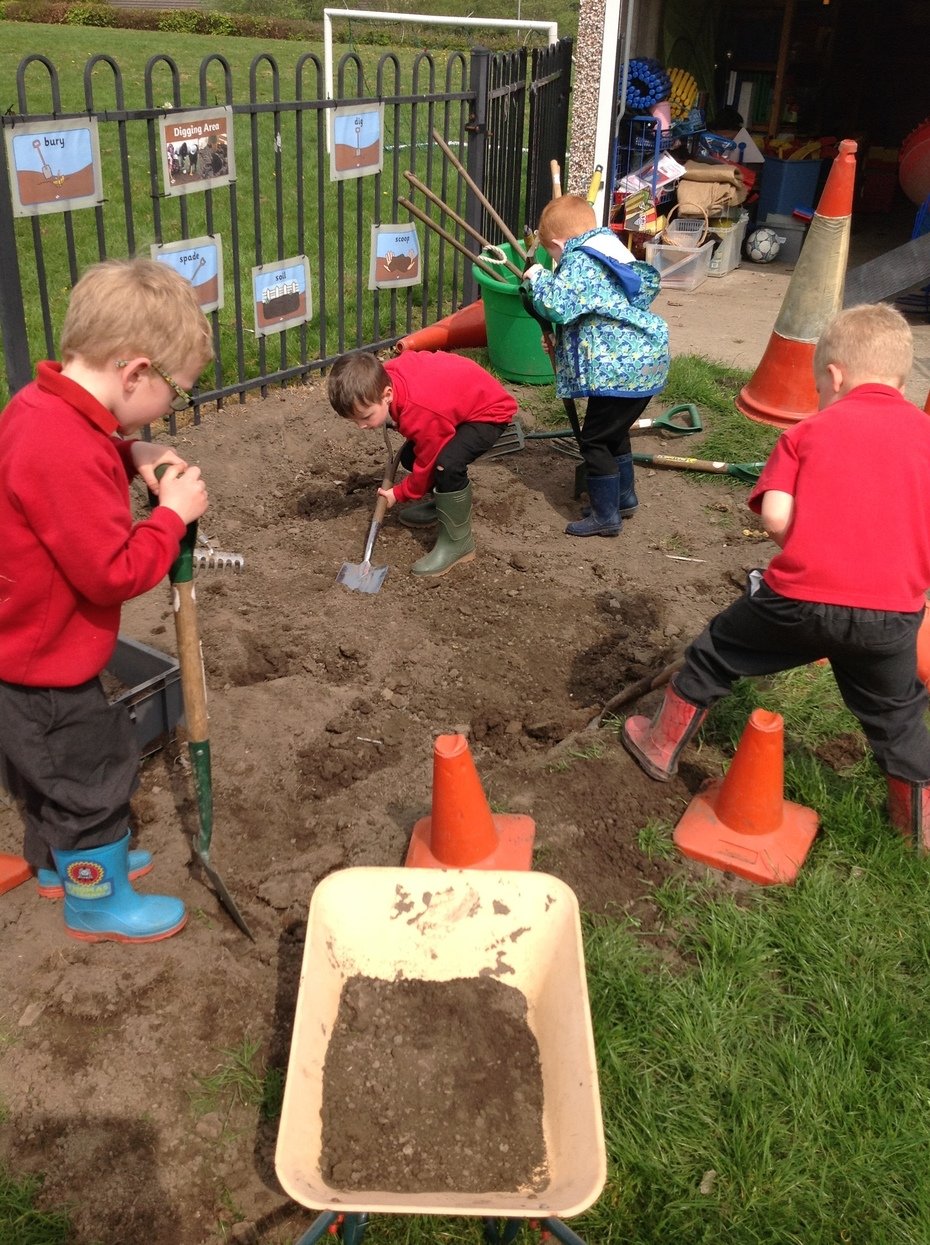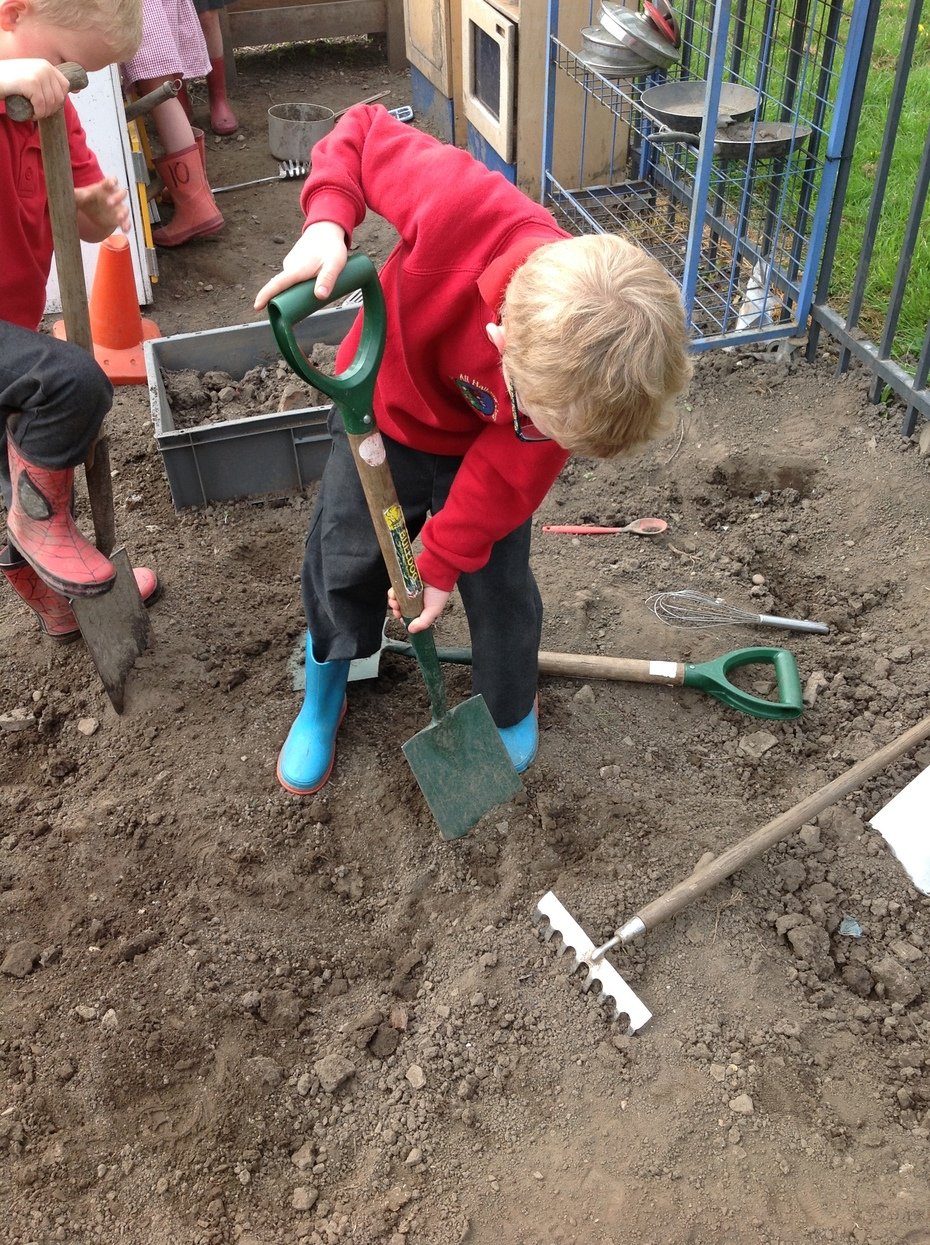 Spring Two
This half term we continued to look at different traditional tales. We started off with a Gingerbread Man hunt. He left us some clues around school and we had to read each one to find the next clue. Eventually we found our snack and a new book called The Gingerbread Girl in our outdoor classroom. The children were so excited and all wrote him a letter to say thank you. We then moved on to drawing story maps about the story The Gingerbread Man and the children all had a good go at rewriting the story. They all then designed their own alternative character - we had The Gingerbread Robot, Minion, Unicorn and even a Pirate. The children really enjoyed this and the writing produced was amazing! We then moved on to The Three Little Pigs. We did lots of building with various resources and the children did some amazing retelling while acting out the story. The children have enjoyed being outside and have all loved using our newly developed digging area and mud kitchen.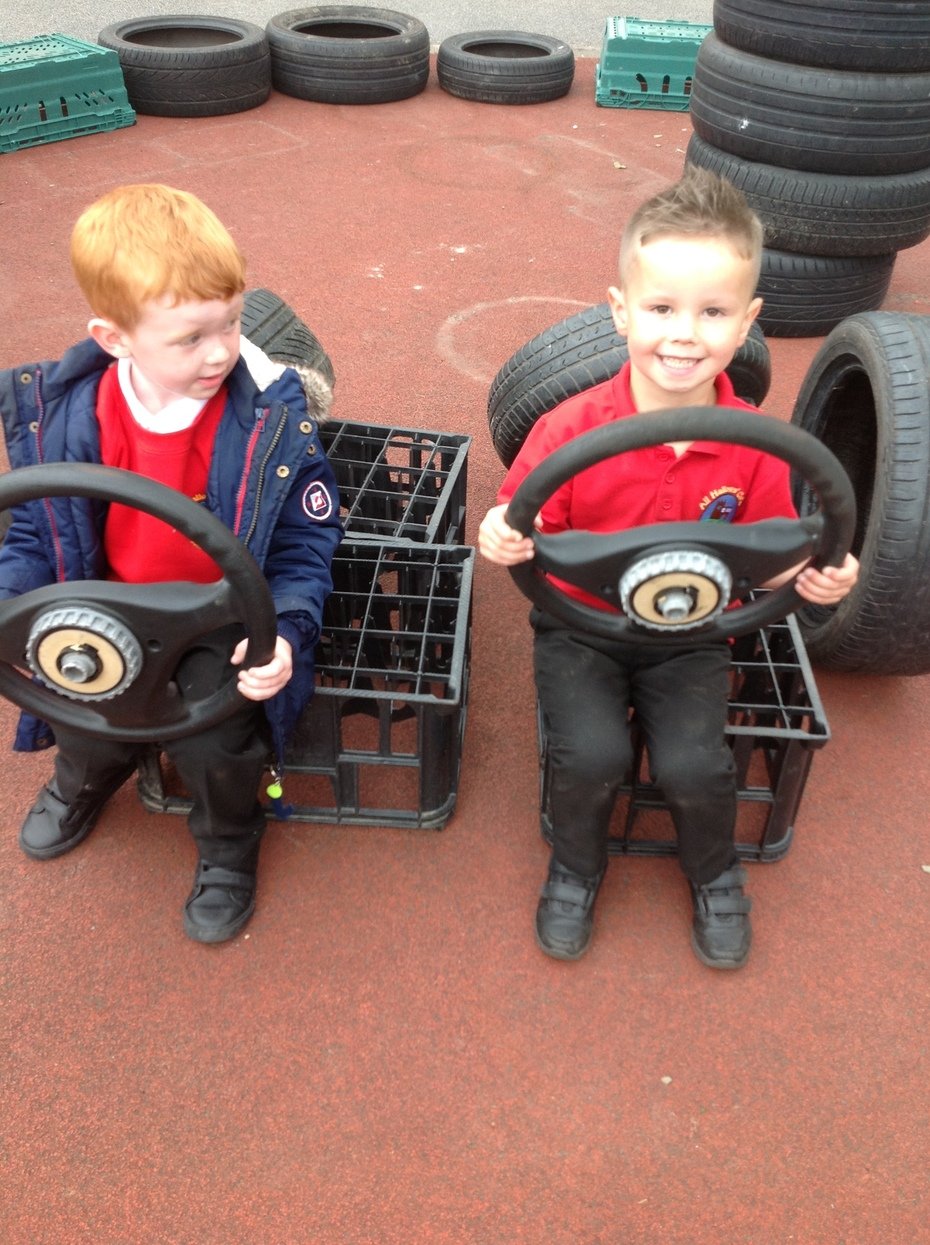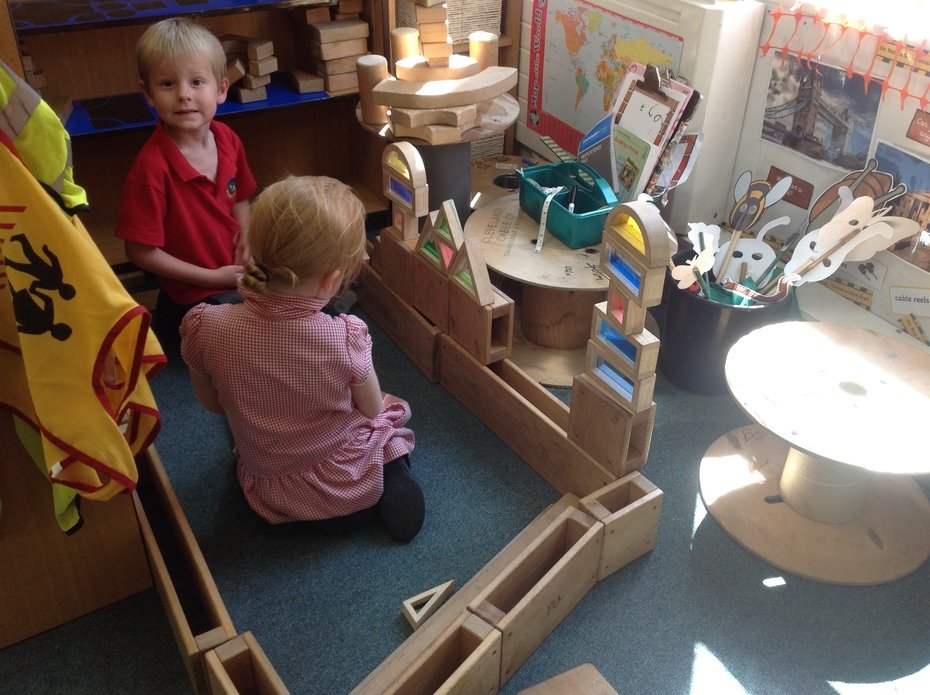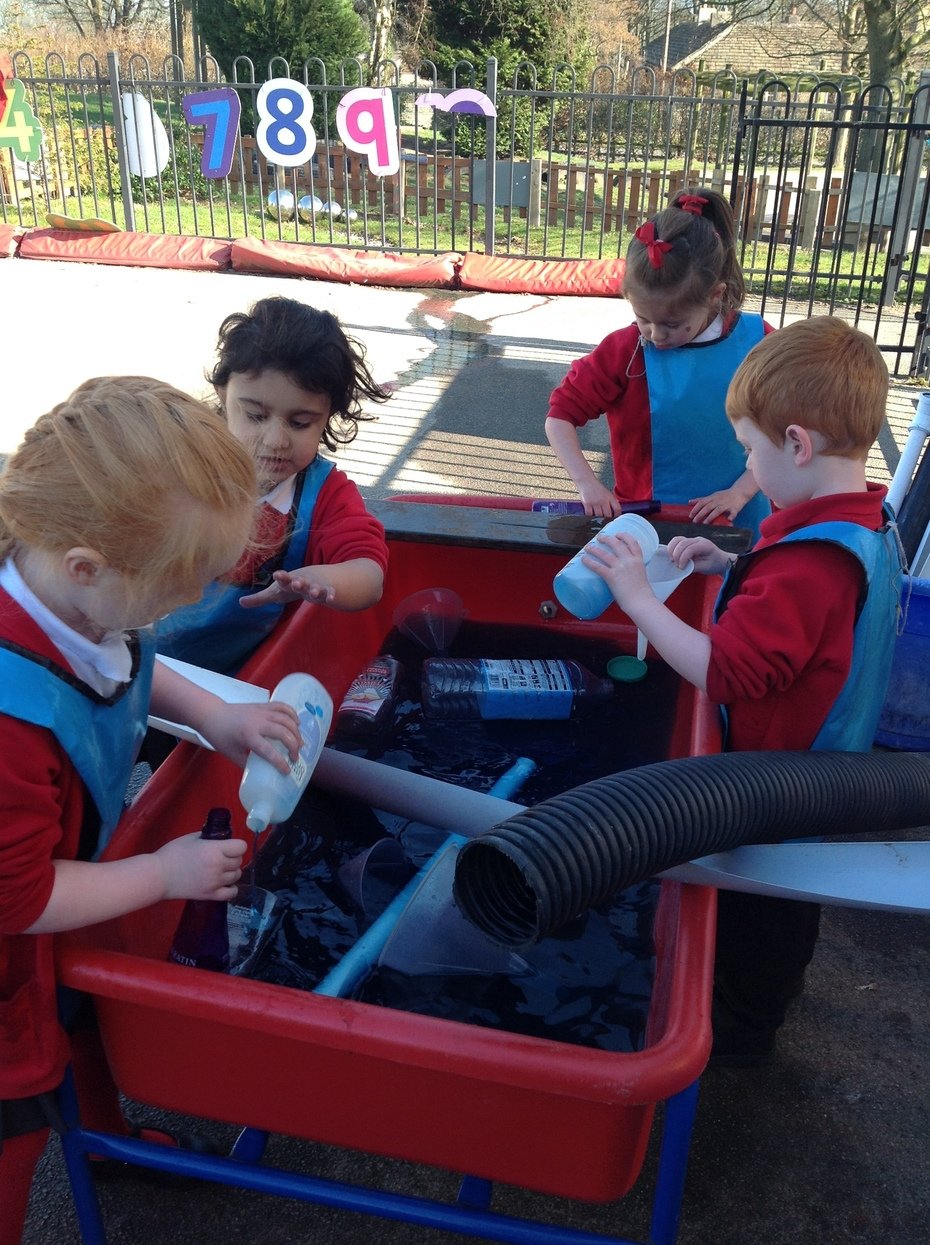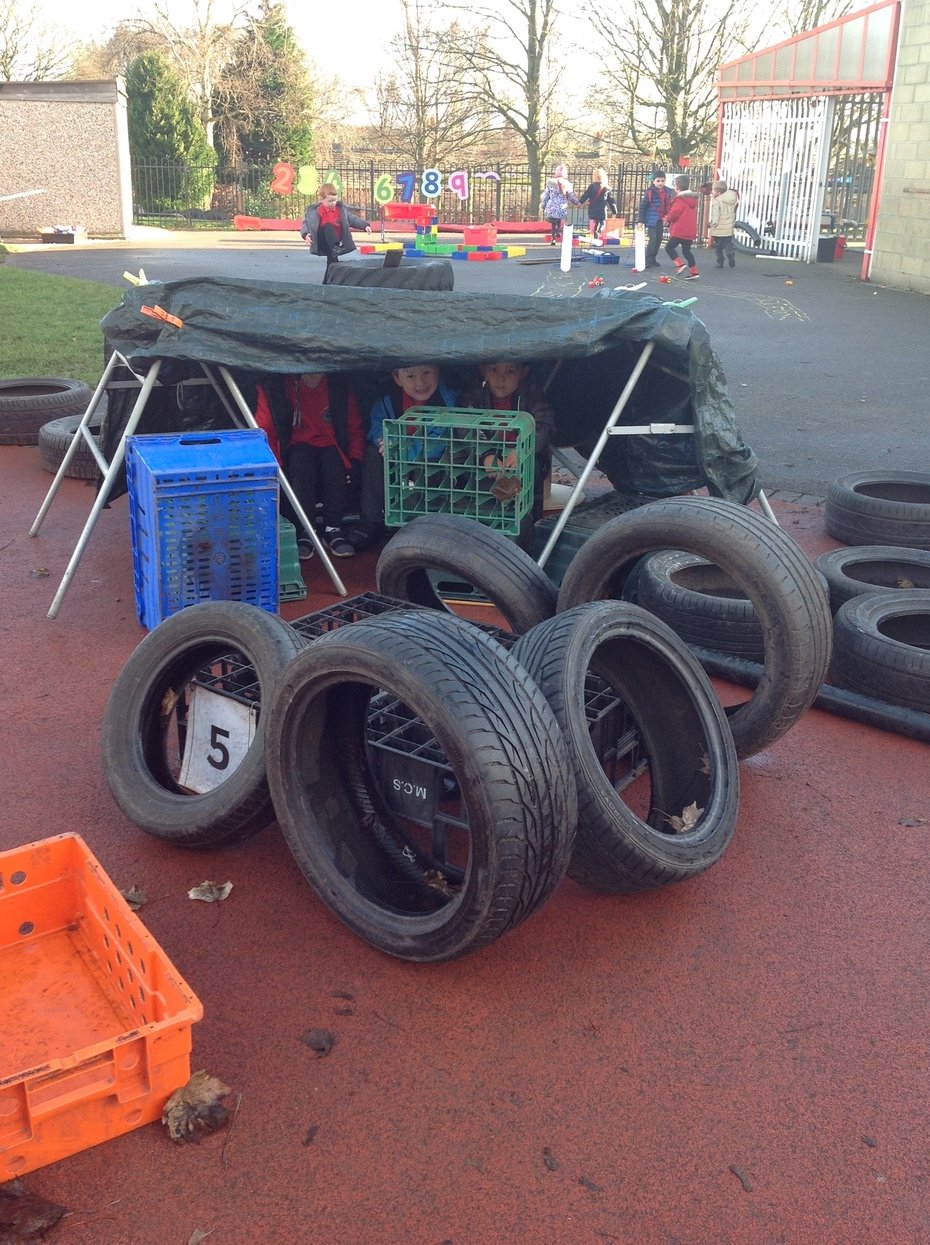 Spring One
We've had a wonderful half term in Reception. We started off with a disaster! Someone broke into our classroom and caused havoc! Fortunately several clues were left and the children had to solve the mystery. They worked together to fill out incident forms and some realised it was actually Goldilocks! We then moved on to learning about Goldilocks and the Three Bears. The children acted out the story in our Three Bear's cottage role play area and made the characters using different resources. The children then loved learning all about Little Red Riding Hood. They studied the characters in the story and enjoyed doing some hot seating. The children made their own book and each made a page from the story. The children loved learning about the Chinese New Year and retold the story of the Great Race. They really enjoyed making Chinese dragons and used them to act out a special Chinese dance. Dough Disco has been a huge hit and we are already seeing some great results in their writing. This will continue every day for the rest of the school year.
Autumn 2
This half term we have been learning all about space. We have enjoyed learning and performing the Solar System song in our class worship! We painted aliens, made rockets and even had a picnic on the moon! We have learnt about the special celebration of Diwali and made our own Diva lamps. We have had the chance to write lots of letters in our post office role play area, including writing the most important letter of all to Father Christmas! We helped wrap some presents learning all about 3D shapes. We have made lots of fantastic models in our construction area; we even made London Bridge! We have had fun being creative and making lots of things for Christmas. We have learnt the Christmas story and been busy practising for our Nativity play and we even have our own stable to play in!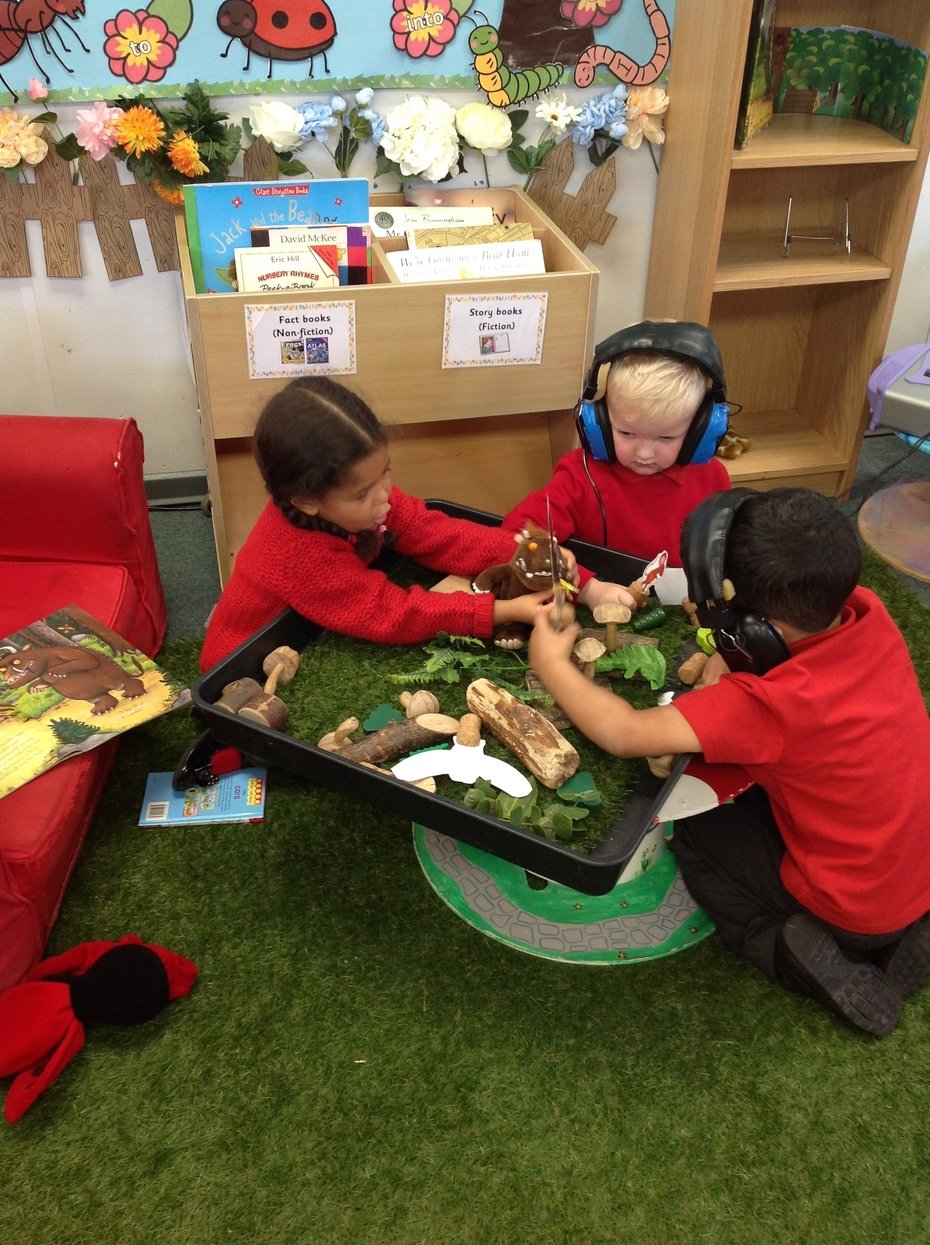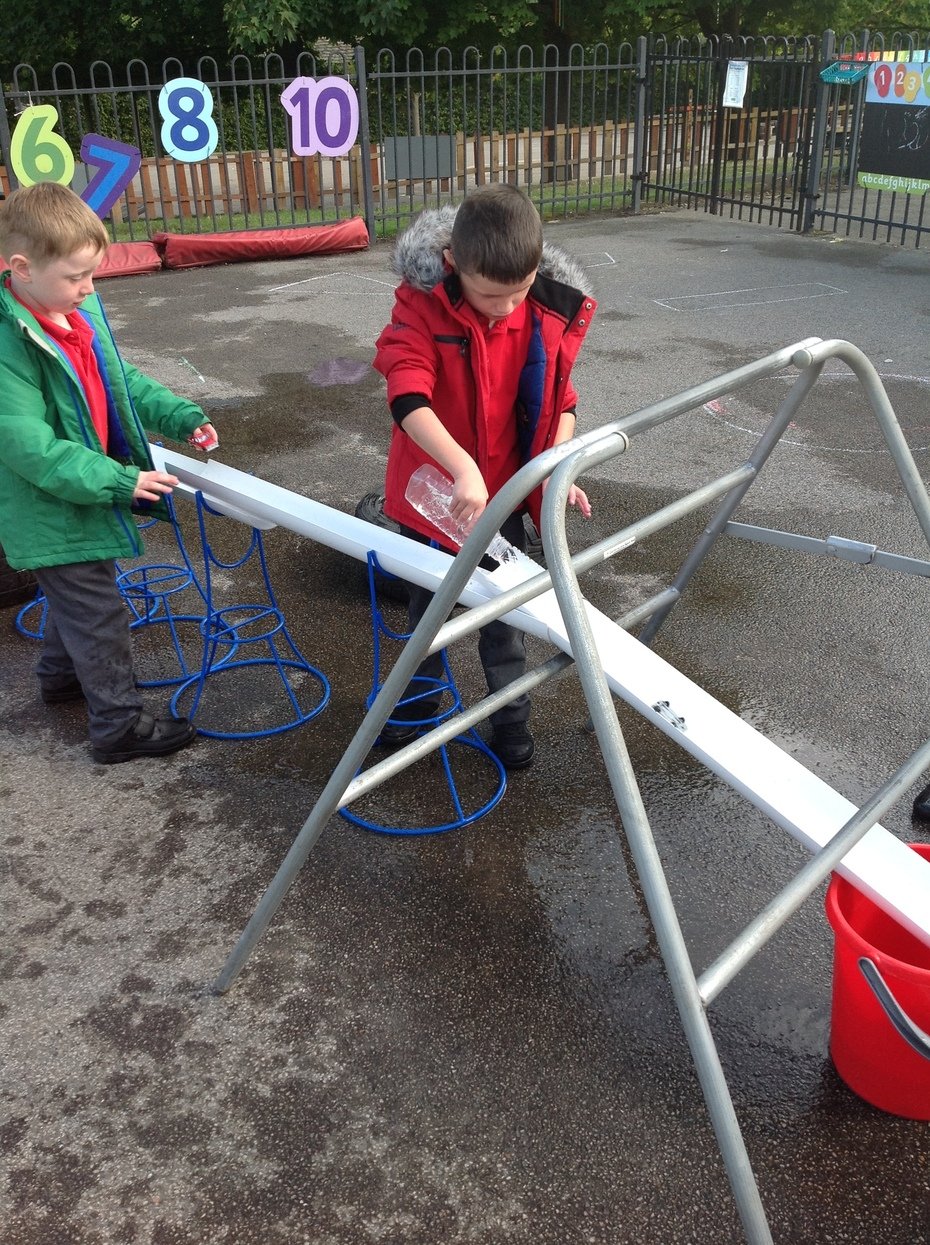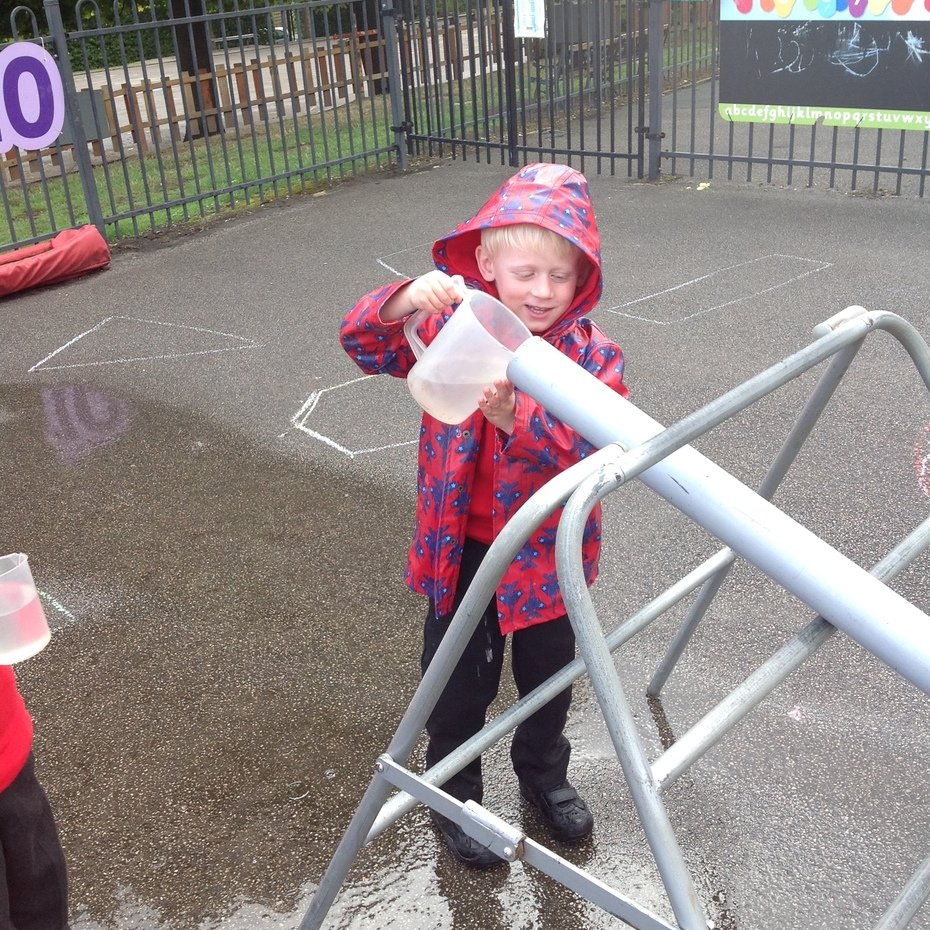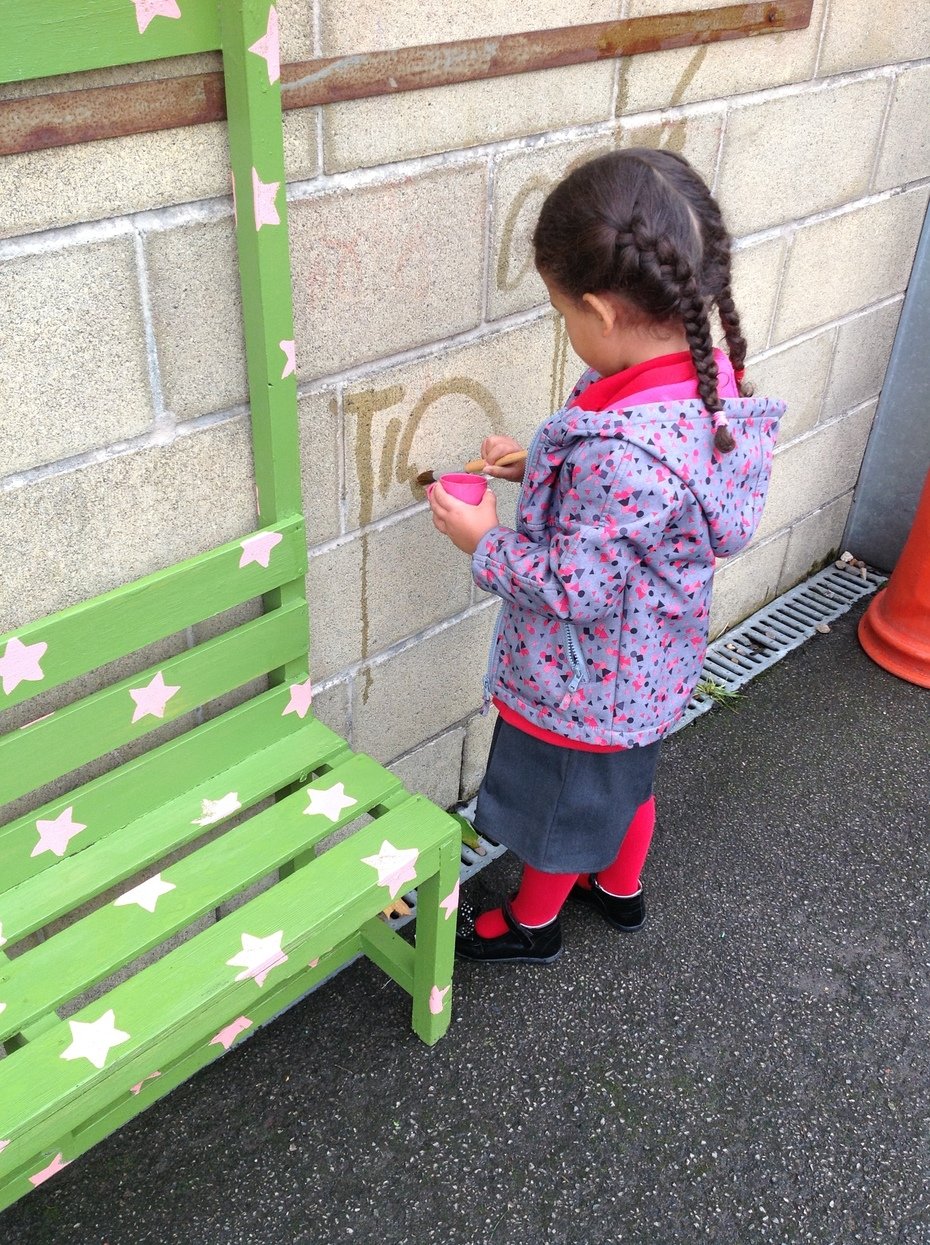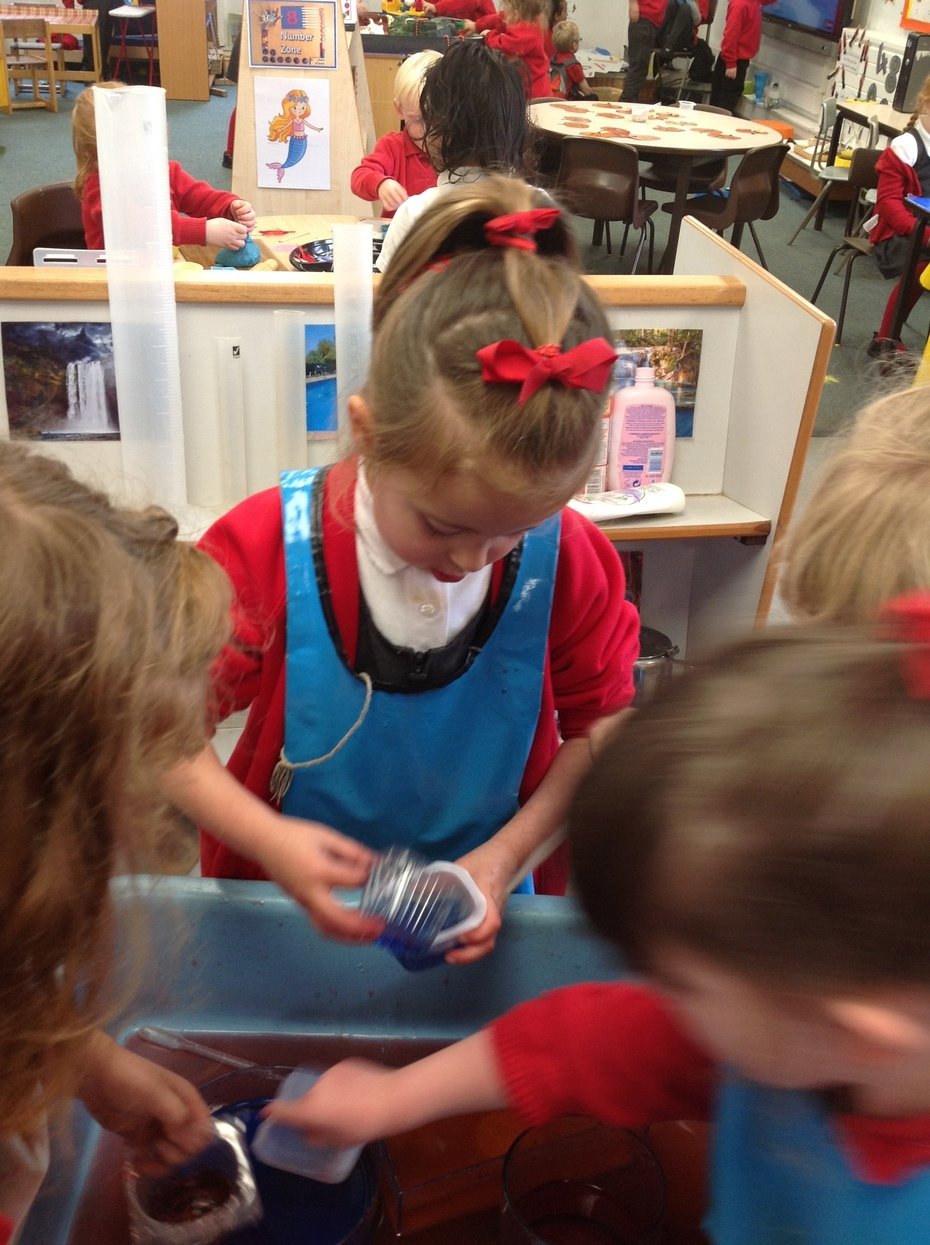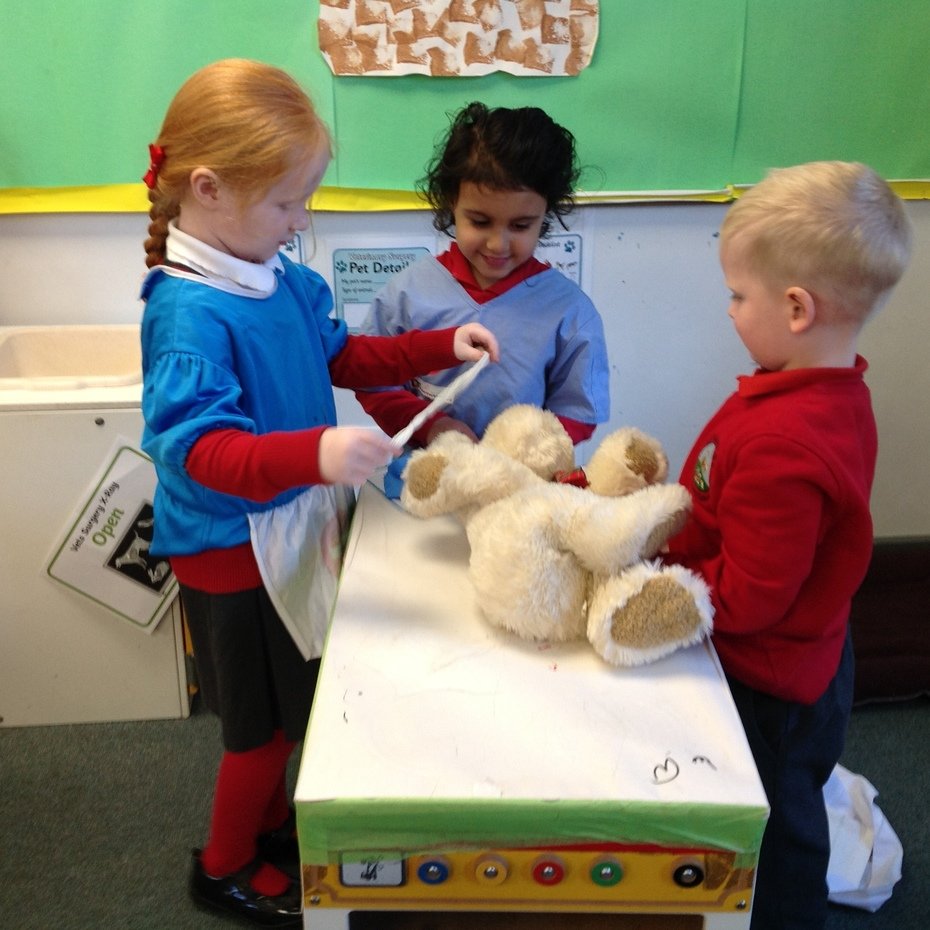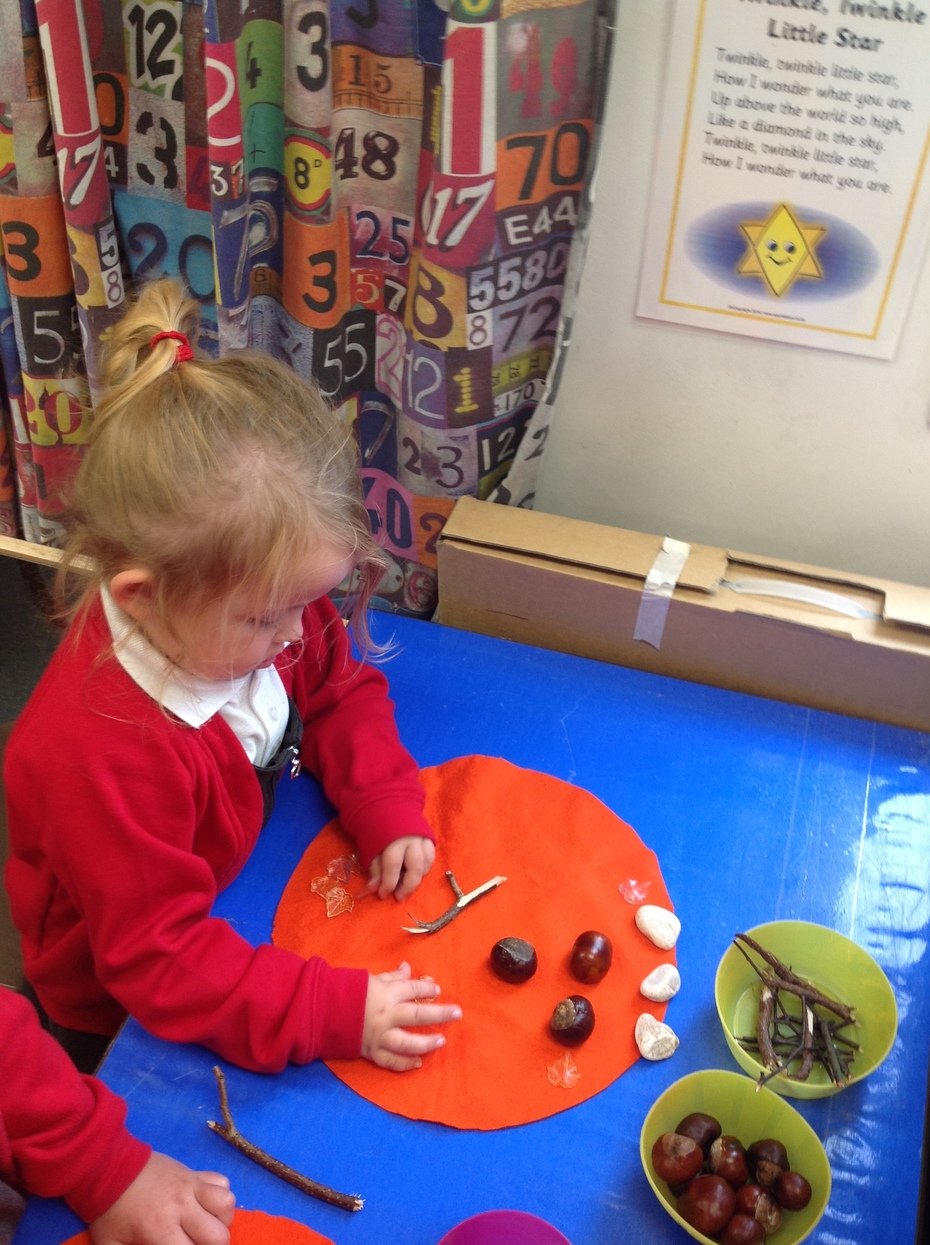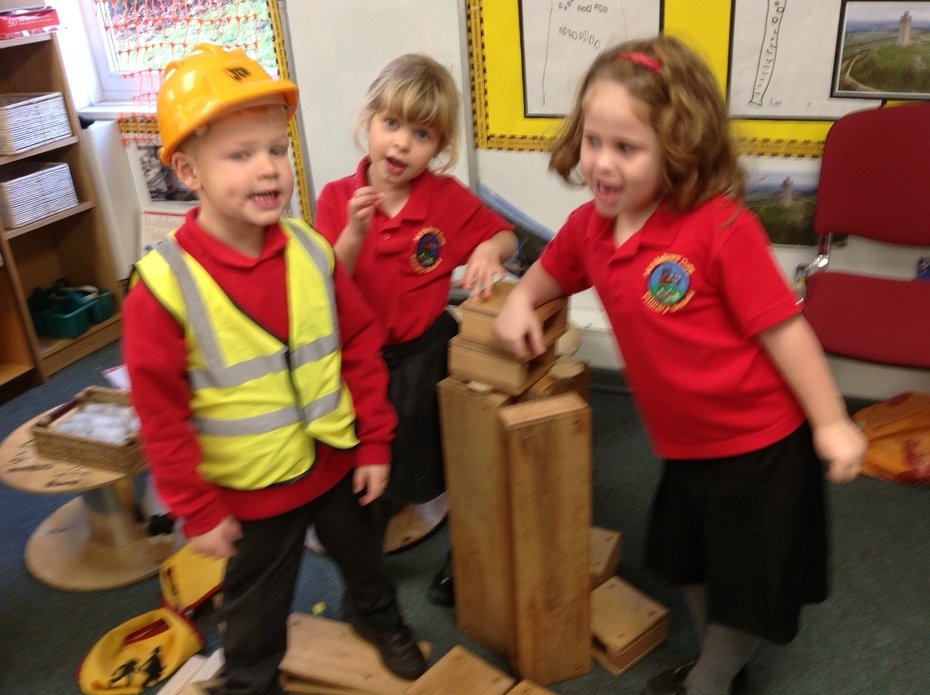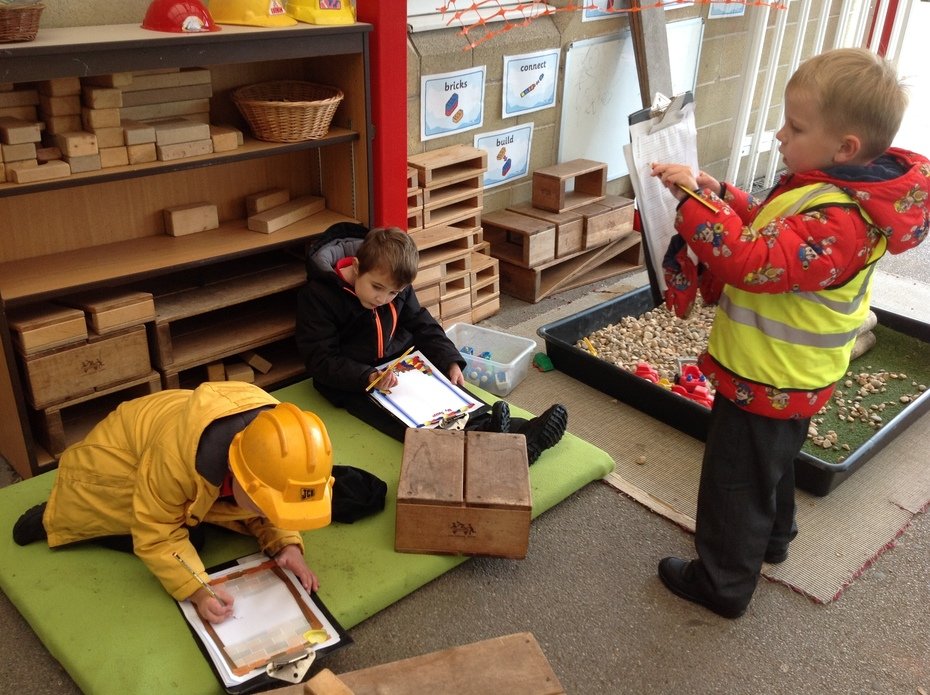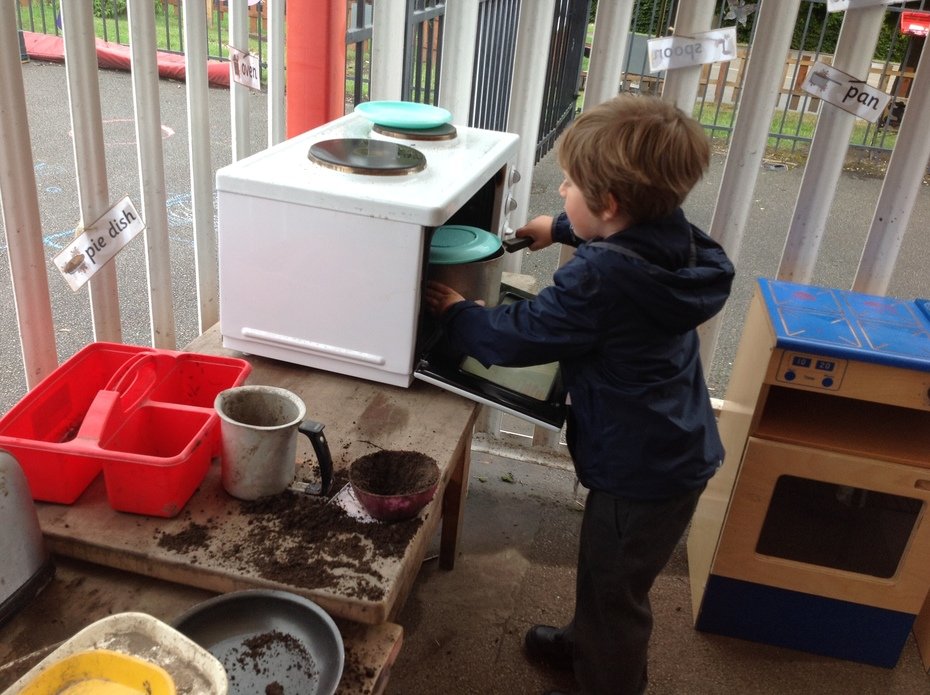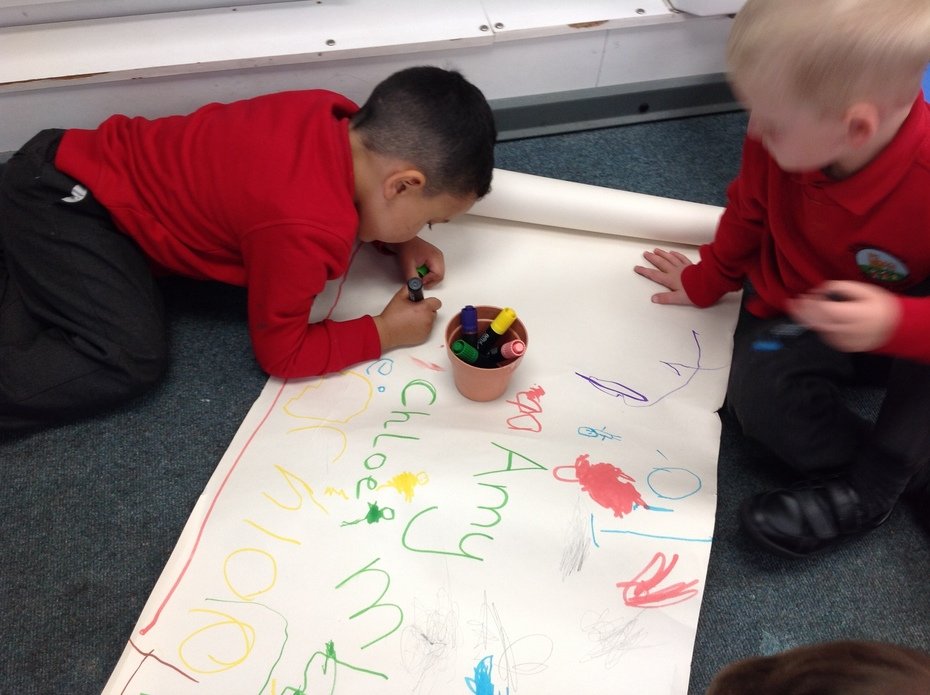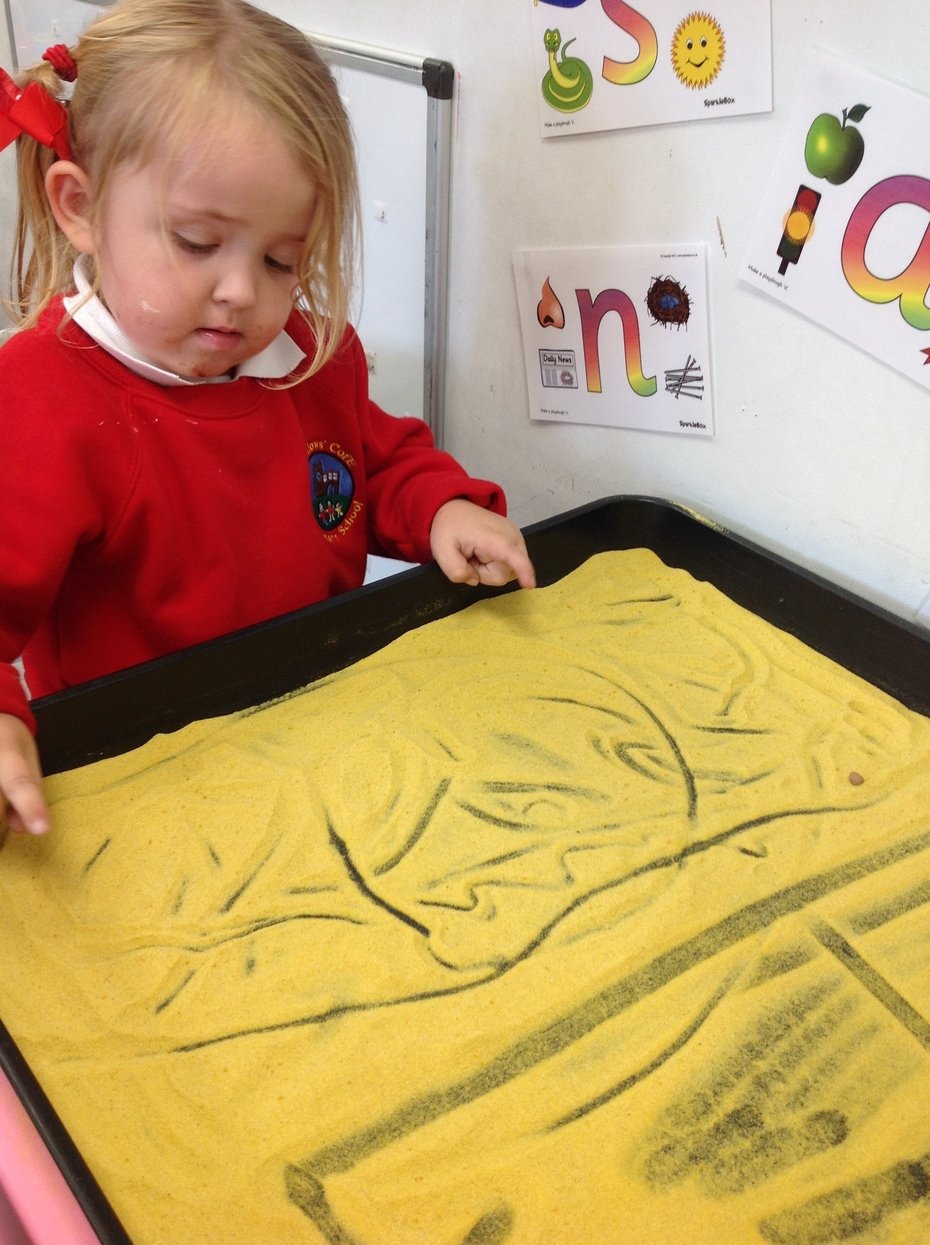 Reception Letters Home
Information about first day back in January 2019